How do you choose the right dentist in Melbourne when there are so many? Here are some pointers to assist you in locating the best dentist for your requirements. First, seek advice from your friends and family. They may have a favorite and trusted dentist.
You can also read online reviews to see what other people have to say about various dentists in Melbourne. Make sure to mention any special requirements you may have, such as dental phobia or a fear of needles. Then, to see if the dentists you're interested in are a good fit for you, schedule a consultation with them.
Add a header to begin generating the table of contents
Ultimate List of Dentist in Melbourne
Me Dental Care - Dentists Melbourne
(03) 8538-6190
Me Dental Service is a general and cosmetic dental practice with a strong emphasis on providing excellent care and high levels of client satisfaction. We are a rapidly expanding dental practice that places a strong emphasis on patient care and dental prevention in order to give you and your family better oral health outcomes. All of our patients are given the same care that we would give to a member of our family.
Dr. Min Jae Kim, Dr. Kelvin Luk, and Oral Health Therapist Nhi Ngoc Le are just a few of our incredible, dedicated dental team members that treat every patient who walks through our door with the utmost respect and genuine concern.
Our neighborhood dental clinic is dedicated to provide top-notch care and services using the most cutting-edge facilities and equipment. We are conveniently located in Burwood, Victoria. We respect each person's preferences and right to privacy.
Burwood Dental Centre - Dentists Melbourne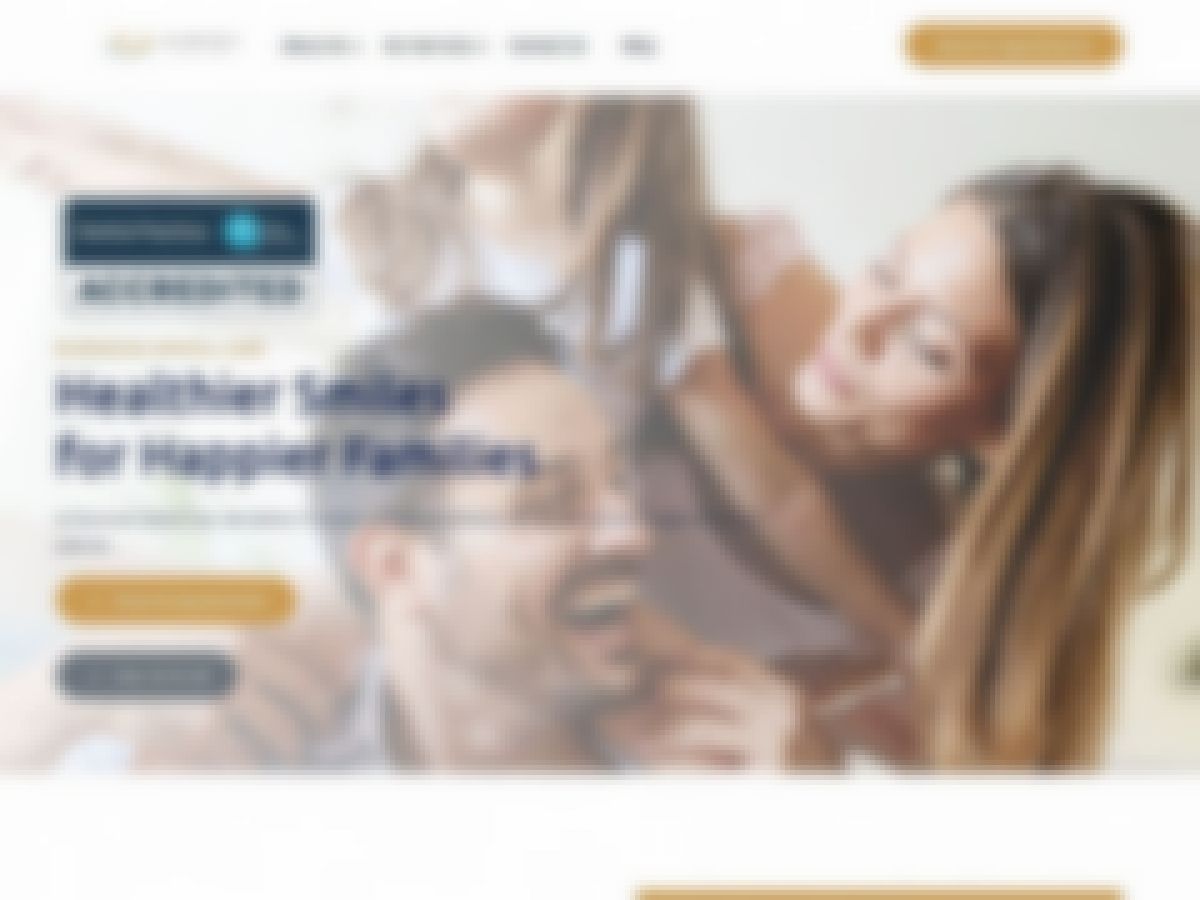 (03) 9888 7378
For more than 15 years, the family-run Burwood Dental Centre in Victoria has provided dental care to residents of the Burwood neighborhood. It was established in 1998 and employs the most modern dental procedures and techniques. Our team of friendly, competent dental professionals is committed to giving you the best dental care in the most convenient manner possible.
Dentist@330 - Dentists Melbourne
(03) 9886 5319
If we wish to avoid the agony and discomfort brought on by gum disease, tooth decay, bad breath, and a host of other problems linked to poor oral hygiene, healthy teeth and gums are crucial. Of course, daily brushing and flossing are the first lines of defense against oral diseases, but if we want to have a smile we can be proud of, regular dental appointments are equally essential.
Dentist@330 will be able to assist you. Our mission is to offer the people of Mount Waverley, Glen Waverley, Burwood East, and the surrounding areas a dental practice that is unparalleled. We offer a wide range of dental services, including cosmetic, family, and general dentistry, all at competitive pricing that complement your new smile.
A regular dental visit consists of a check-up, examination, cleaning or oral prophylaxis.
Your dentist will check for cavities during your dental check-up. To detect cavities between your teeth, X-rays may be taken. In addition, your teeth will be checked for plaque and tartar during the exam. Plaque is a bacterial layer that is clear and sticky. It can harden and become tartar if not removed. Brushing and flossing will not remove tartar. Plaque and tartar can cause oral diseases if they accumulate on your teeth.
Your gums will then be examined. The depth of the spaces between your teeth and gums will be measured using a special tool. The spaces are shallow with healthy gums. Gum disease can cause the spaces between the teeth to widen.
A thorough examination of your tongue, throat, face, head, and neck should also be included. This is to check for any signs of trouble, such as swelling, redness, or cancer.
At your appointment, your teeth will be cleaned as well. Brushing and flossing help remove plaque from your teeth, but tartar is impossible to remove at home. So instead, your dental professional will remove tartar with special tools during the cleaning. This is referred to as scaling.
Your teeth may be polished after they have been scaled. This is usually done with a gritty paste. It aids in the removal of surface stains on the teeth. Flossing is the last step. Your dentist will use floss to ensure that the spaces between your teeth are clean.
Between dental visits, be sure to look after your teeth and gums. Plaque is constantly forming on your teeth, but you can keep it under control by brushing and flossing regularly. Here are some home dental care suggestions.
Brush your teeth at least twice a day. Be sure to use a toothpaste that contains fluoride.

Floss daily.

Use a mouthwash to help control plaque bacteria. This will also help to keep your breath fresh.
You may think dental check-ups are all about getting your teeth cleaned. But your dentist does much more than polish your pearly whites when you visit. Regular dental visits are important because they allow your dentist to:
Detect cavities (tooth decay) early. Your dentist examines your teeth to find cavities while they're still minor. The earlier you catch them, the less expensive cavities are to treat.

Catch gum disease early. Many people with periodontal (gum) disease don't realize they have it.

Detect early-stage oral cancer. Your dentist can check your mouth for signs of oral cancer. This is especially important if you smoke or use tobacco.

Check your fillings. Your dentist will examine your fillings to ensure they're secure and find any defects or decay.

Catch dry mouth or bad breath. Your dentist can catch and treat oral conditions that cause dry mouth or bad breath.

Review your oral hygiene. Your dentist and hygienist can help you build and maintain good dental hygiene habits.

Protect your overall health. Research has linked gum disease to several medical conditions, such as heart disease and diabetes.
Children's dental care is very important, too. Did you know:
42% of two- to 11-year-old children have at least one cavity or filling

23% of two- to 11-year-old children have untreated dental cavities

21% of six- to 11-year-old children have cavities in their permanent teeth

13% of adolescents 12 to 19 years old have at least one untreated cavity
Children's dental visits are usually the same as adults, and it's often more convenient for families to go to the dentist together. However, as is customary, this is contingent on each person's unique oral health requirements.
According to Australia's National Oral Health Plan and the FDI World Dental Federation, children should have their first dental visit before the age of two.
Children who have regular dental visits may feel more at ease around dentists.
Unity Dental - Dentists Melbourne
03 9886 1213
Melbourne now offers professional dental implants starting at a cost of $2800, which is affordable, good in quality, and reasonable. We provide dental implants of the highest caliber, Australian-approved, for both aesthetic and practical objectives, which are guaranteed to enhance your smile.
Everything about your visit—from our convenient Burwood East location to our accommodating office hours—should be easy and enjoyable. We take great pride in providing Melbourne's best dental care, and we frequently assist patients in feeling more self-assured and functional. Our dentists were educated in Australia to the high standards in which you have placed your trust.
The latest cutting-edge dental technology is available to us for your care and comfort, and you will profit from its capabilities. Digital X-rays, intraoral cameras, ceiling-mounted TVs, and laser dentistry enable the Unity Dental Difference.
Burwood Dental Care - Dentists Melbourne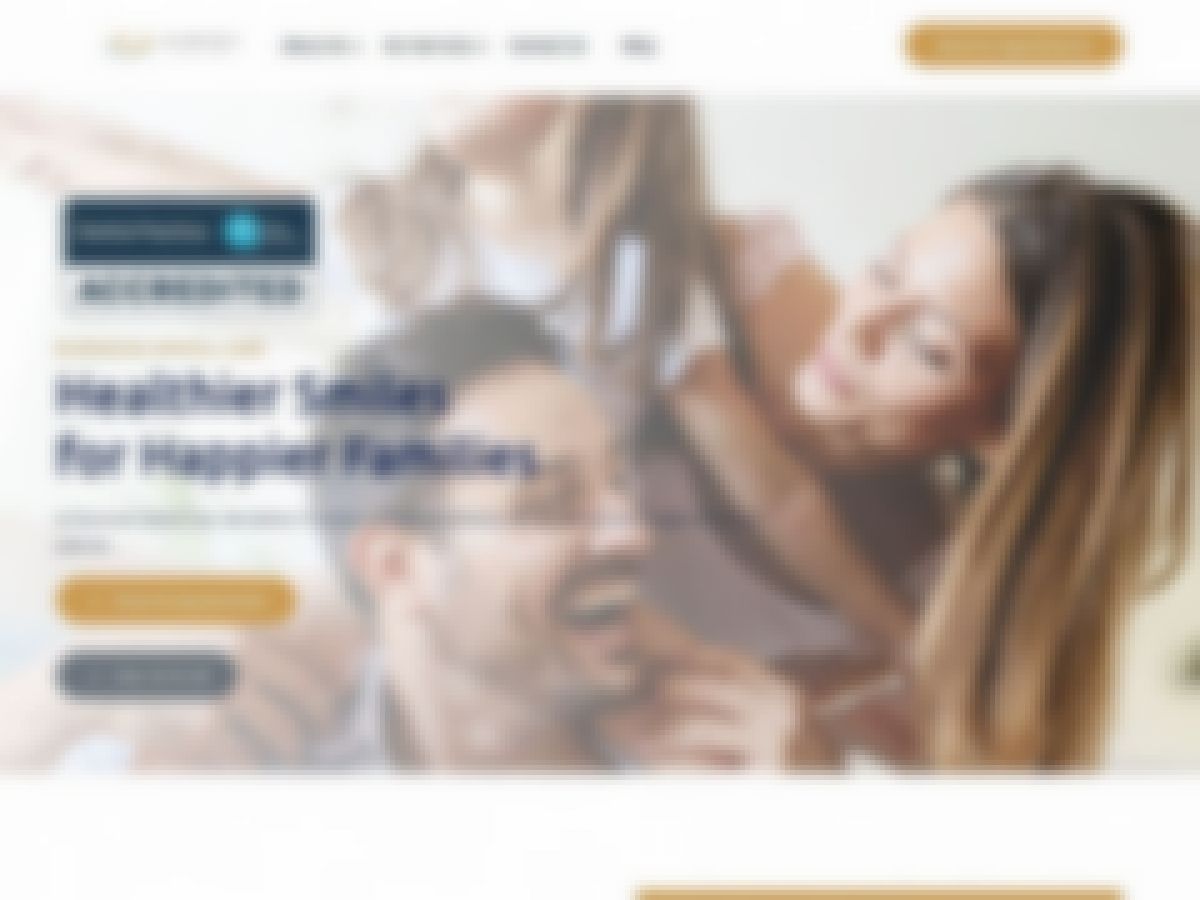 (03) 6724 2656
When you enter our office, you'll immediately recognize the Burwood dentist's distinction. We endeavor to provide the best experience possible and treat our patients like family. Everything we do, from our cutting-edge treatment plans to our sympathetic support through dental challenges and beyond, is focused on the comfort, health, and pleasure of our patients.
When you choose our Burwood dental clinic for your general and cosmetic dental needs, you are choosing a team of dedicated and experienced dental professionals whose sole goal is to maintain and improve your dental health. Because we understand the emotional and physical toll that dental issues can cause, our Burwood dental clinic places a strong emphasis on comprehensive dental procedures that can improve your smile, health, and even self-esteem.
All of our patients should be greeted with open arms and feel secure and healthy when they leave our office. We can use cutting-edge techniques like digital smile design, clear orthodontic aligners, teeth whitening, and more to help you achieve your smile goals.
Middleborough Dental Care - Dentists Melbourne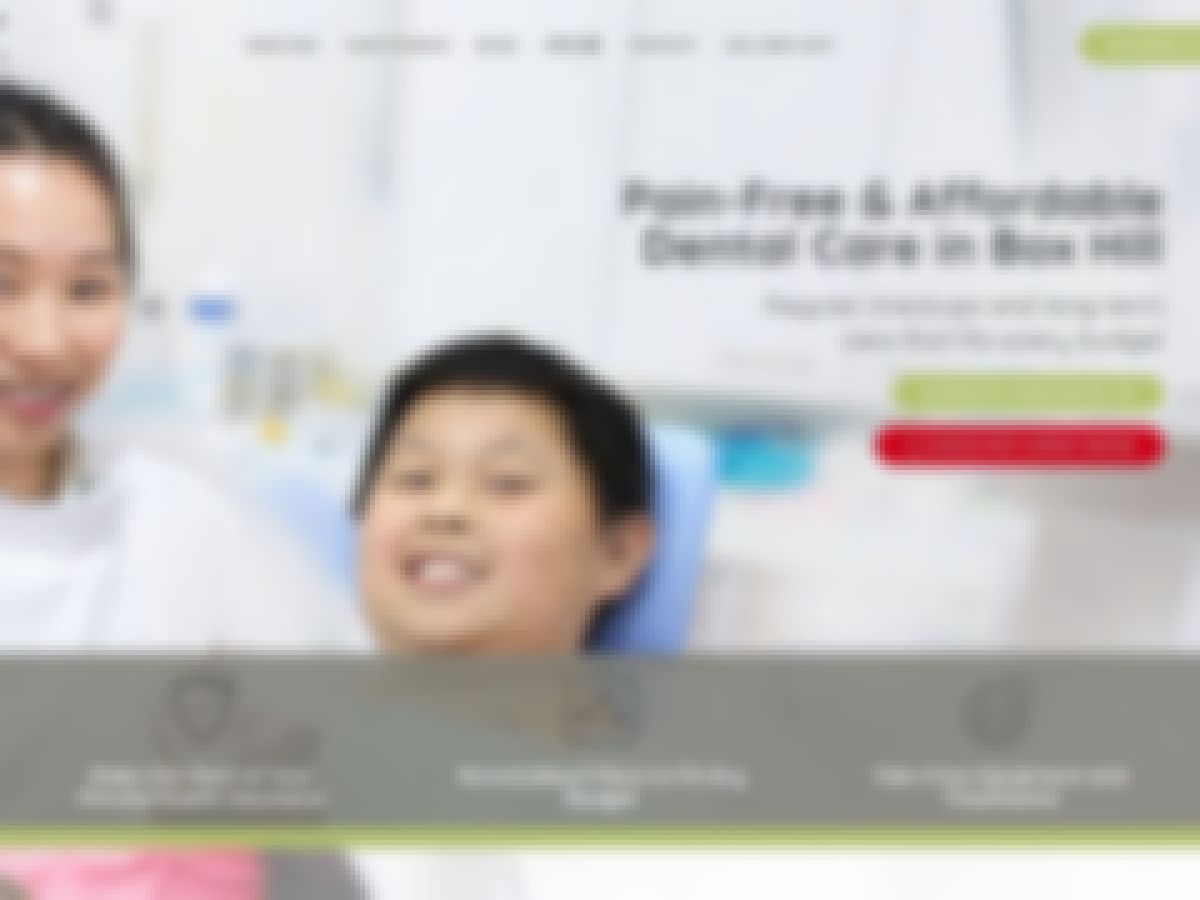 (03) 9808 0208
Personal consultations and a treatment plan for life are available to maintain good oral health. At Middleborough Dental Care, your neighborhood dentist in Box Hill and the surrounding areas, you are more than just a quick visit. The industry standard for a Clean & Check of 15 minutes is insufficient to maintain healthy teeth.
Because of this, the MDC team is trained to spend additional time during any dental appointments, pay attention to your concerns, and develop a customized plan that suits your financial situation, way of life, and any future dental requirements.
SIA Dental - Dentists Melbourne
(03) 9289 3990
We are a group of Melbourne-trained dentists who make it our mission to provide excellent, moral dental care. In order to get the finest treatment outcomes, we believe in providing best-practice dentistry. We work hard to meet your dental requirements in a welcoming, judgment-free environment. Our dentists are members of the Royal Australasian College of Dental Surgeons and the Australian Dental Association.
We try our best to maintain all appointments on schedule and provide our patients with same-day appointments. We want you to enjoy your time with us. One that exceeds your expectations while being easy to use and reasonably priced.
Mount Waverley Dental - Dentists Melbourne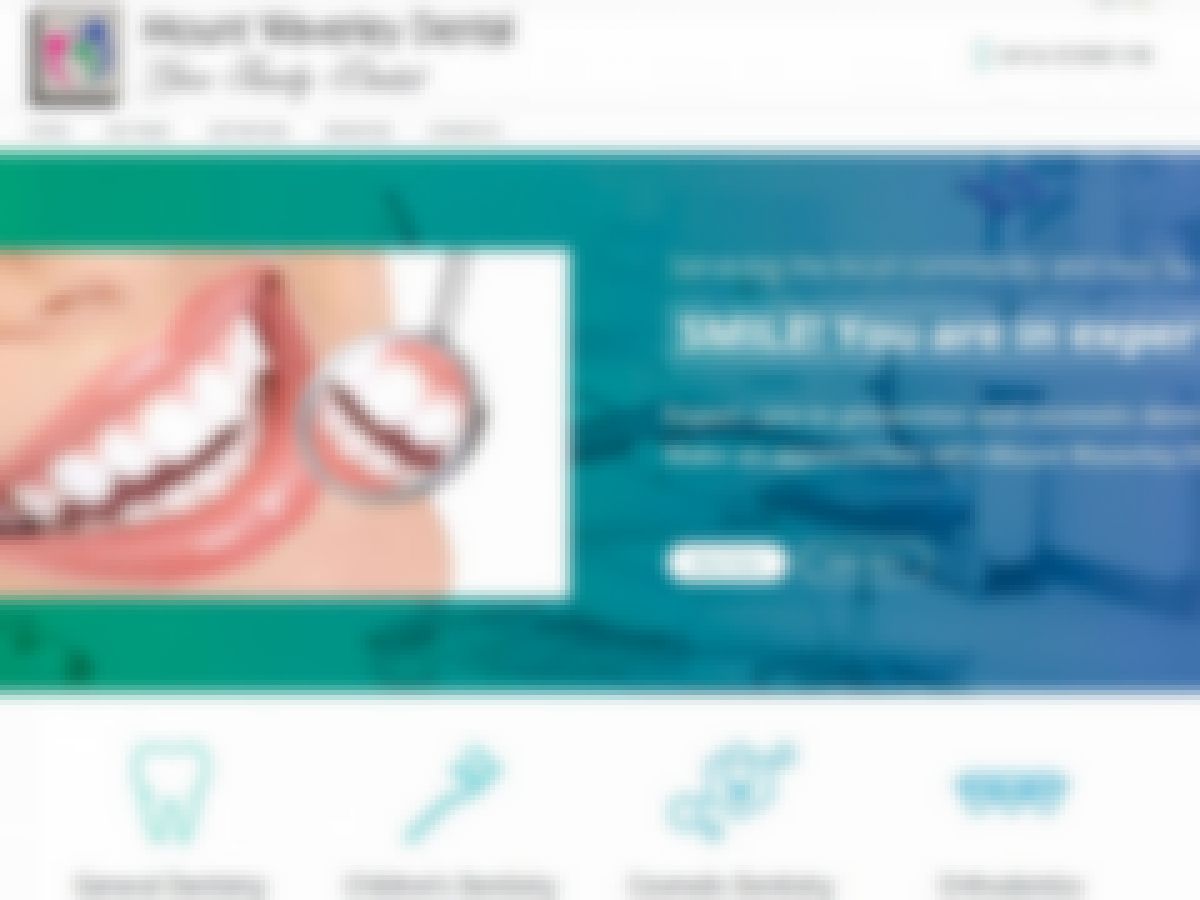 03 9808 1109
In addition to being a Fellow of the International College for Continuing Education, Singapore, in the area of Orthodontics for General Practitioners, Dr. Crugnale is a member of the Australian Dental Association. Dr. Crugnale is knowledgeable in many facets of dentistry and collaborates with numerous dental professionals to provide patients with the finest results possible. Even the most anxious patient will feel at ease thanks to her kind and sensitive demeanor.
Centre for Aesthetic & Implant Dentistry (CAID) - Dentists Melbourne
(03) 8845 5401
The Centre for Aesthetic & Implant Dentistry (CAID) is an all-encompassing integrated dental clinic and surgery center that offers treatments in all dental specialties for the complete family in Burwood East, Melbourne. From straightforward preventative care and pediatric dentistry to a complete smile makeover and sophisticated rehabilitation with dental implants, we strive to constantly be at the cutting edge of dental technology while remaining highly competitive.
Our team of specialist anesthetists, laboratory technicians, oral health therapists, and trained dental assistants, along with our purpose-built integrated dental and surgical facility, provide not only comfort and safety but also the ability to deliver results in a streamlined manner, allowing our cosmetic and implant dentists to concentrate on achieving the best possible aesthetics, function, and long-term oral health. The clinic is conveniently located in Melbourne, the nation's center for fashion, lifestyle, and sports, where results are always crucial.
Dr Mike Lambourne's Dental - Dentists Melbourne
9809 1926
Your dental health is our top priority. A healthy body is influenced by a healthy tongue! Dr. Mike Lambourne and his staff of hygienists, dental nurses, and receptionists will provide you with highly individualized, unique, and compassionate care in our warm, welcoming environment.
It is now known that having and maintaining a healthy body depend on having teeth and gums that are in good health. You will have a greater knowledge of what's happening in your mouth after seeing Dr. Mike. With this information, he can advise you on the best course of action for treatment and upkeep to keep your teeth attractive, functional, and pain-free for the rest of your life.
Mike pays close attention to your worries and takes into account your particular needs. Together, you will devise the best course of action for your oral health, and you will both adhere to it. To obtain and maintain a healthy body, you need a mouth that is clean, fresh, and well-maintained. Since the mouth serves as the body's entryway and has the highest concentration of bacteria, it must be in good health.
Wattle Park Dental - Dentists Melbourne
(03) 9890 7778
Generations of clients have benefited from our Melbourne dental clinic's general, cosmetic, and restorative dental services. Wattle Park Dental believes in minimally invasive, conservative dentistry and strives to provide the best long-term outcomes for our patients.
Dr. Geoff Ross has over 30 years of experience in the dentistry industry, both in Australia and internationally. Our Melbourne dental clinic's general, cosmetic, and restorative dental services have benefited generations of clients. We support minimally invasive, conservative dentistry and work to give our patients the best long-term outcomes we can.
As a family dentistry practice, our first concern is for the comfort and care of our patients. We practice gentle dentistry, so we won't recommend a procedure unless it is both appropriate and advantageous to your oral health and the aesthetics of your smile. If you're looking for a trustworthy dentist office, Wattle Park Dental is the best option for you and your family.
Surrey Hills Dental Surgery - Dentists Melbourne
surreyhillsdentalsurgery.com.au
9836 4881
We merely take care of what you require and start with the simplest course of action. Included services include root canal therapy, mild dental crowding correction, non-destructive cosmetic dentistry, and pediatric dentistry (only when necessary) If a tooth breaks or requires a filling, we simply fill it. In the vast majority of instances, this prevents the need for exceedingly complex, risky, and expensive crown work and works perfectly for many years.
Chelsea Dental Group - Dentists Melbourne
03 9772 2074
There are several things to think about when choosing a dentist for your family. You want top-notch care that's reasonably priced, provided by polite experts who take pride in their work. If these things are significant to you, Chelsea Dental Group should be your top choice. For the entire family, we offer first-rate dental care that is reasonably priced. We won't break the bank because we have the lowest prices in Chelsea.
We are aware of the routine your family has. As a result, we try our best to respect your time by shortening lines and welcoming you promptly. We promise that no matter what dental care you require, you will enjoy your visit to our office.
All of your dental needs can be met by our staff of skilled and eminent dentists who are friendly and distinguished. We offer our full range of services to people of all ages, including kids, teens, and adults.
Love Dental - Dentists Melbourne
(03) 95963379
Our office has offered the neighborhood dental care for more than 25 years. As a QIP Accredited Dental Practice, Love Dental has proven that it complies with the requirements for dentistry's National Safety and Quality Health Services Standards. We are pleased of this big achievement because it is essential for sustaining improvements in dental safety and quality.
Our mission is to provide a warm, welcoming environment that is dedicated to offering high-quality service and making dental work enjoyable. Our family-friendly office welcomes patients of all ages and provides general, cosmetic, and preventative dentistry. Our support team is courteous and well-informed.
All patients are welcome for examinations, consultations on particular treatment concerns, treatment, and dental emergencies. At Love Dental, we prioritize conservative care and prevention over all other dental procedures in order to achieve the greatest outcomes. In the most complex circumstances, a professional referral following consultation might be the best course of action.
Teeth Mouth Smile - Dentists Melbourne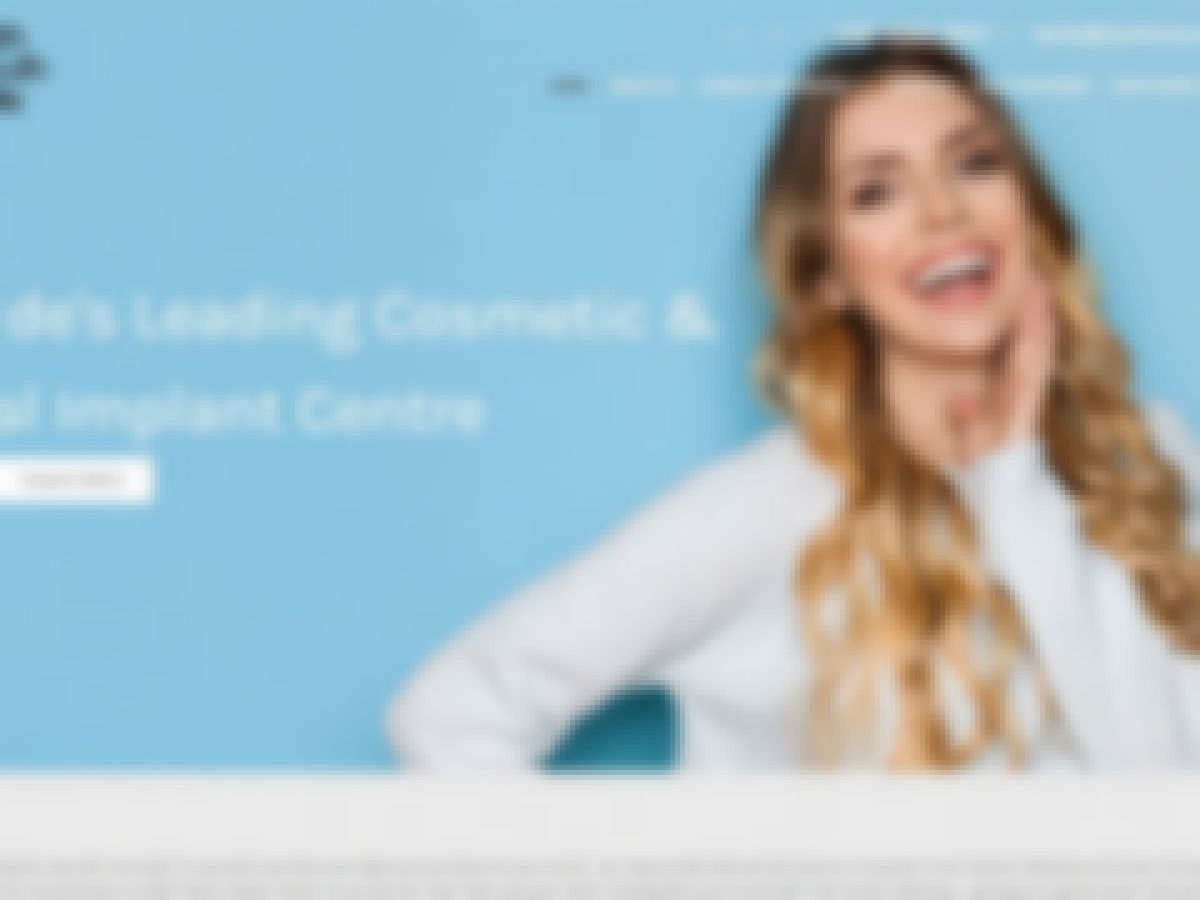 (03) 9592 5941
In the center of Brighton's Church Street shopping district, our long-standing dental clinic is setting the standard for cutting-edge cosmetic dentistry and upscale smile solutions. Because we take care of more than just your teeth, we refer to our office as "Teeth, Mouth, Smile." You're giving yourself a great smile while also caring for your general health and dental hygiene.
Both basic dental care and more complex cosmetic dental procedures are available from us. As respected family dentists with a solid reputation for providing top-notch dental care, we provide services to Brighton, Hampton, Sandringham, St. Kilda, Elwood, all of Bayside, and beyond. Many of our clients travel from outside Melbourne and even from out-of-state in search of Dr. Peter Fraser's great smile results as a result of the raving reviews left by our current clients.
Bayside Oral Surgery - Dentists Melbourne
03 9596 0290
Serving the Bayside neighborhood for many years is Bayside Oral Surgery. Our spacious, light-filled facilities are located in Brighton's well-liked Bayside neighborhood, only steps away from convenient parking and public transportation. Our preferred private hospital, Linacre Private Hospital, is a nearby facility that does surgeries requiring general anesthesia. All new patients will be provided with an initial consultation appointment within TWO weeks of referral.
Oral and maxillofacial surgery requires an extra seven years of hospital-based surgical and anesthesia training after dentistry school graduation. We offer a variety of consultations, investigations, and procedures linked to oral and maxillofacial surgery specialist training at Bayside Oral Surgery.
Lifestyle Smiles - Dentists Melbourne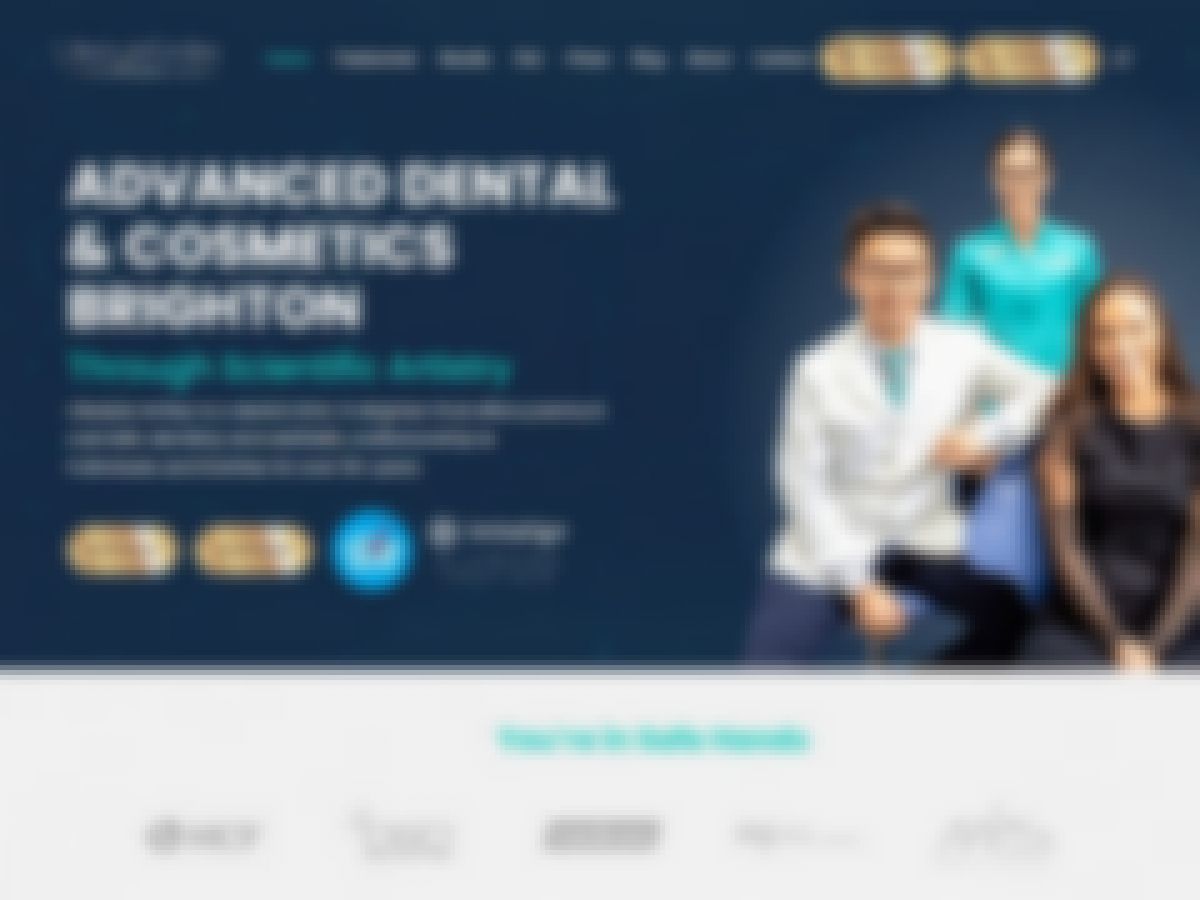 03 9593 1810
Thousands of happy patients have received top-notch care from Lifestyle Smiles, a Brighton Bayside aesthetic and general dentistry practice, for more than 50 years. Under the guidance of Dr. Warren Antonoff, we are committed to giving you top-notch dental and aesthetic expertise.
In addition to our established treatment modalities, our team of committed dental experts substantially invests in ongoing professional growth and dental advancements to provide you treatment alternatives that yield the best possible outcomes. At Lifestyle Smiles, we're committed to giving you top-notch dental care that's customized to meet your individual requirements. To assist you and your family maintain excellent oral health and a stunning smile, we provide a variety of Family, Cosmetic, and General Dentistry services.
Rowville Dental Surgery - Dentists Melbourne
03 9763 0567
At Rowville Dental Surgery, we strive to provide each patient with a radiant smile that makes them feel good about themselves. Our friendly staff is here to assist you, whether you need general or cosmetic dentistry treatments or our dentists to help you with a dental emergency.
Everyone wants to feel confident about their smile and look when they leave our cutting-edge dental office in Rowville, and we recognize this. Rowville Dental Surgery guarantees that our services will remain reasonably priced while offering the most modern dental procedures and specialized dental care.
It's never been simpler or more economical to get a smile you can be proud of. For more than 25 years, Drs. Padmanathan and Lee have been providing general and cosmetic dentistry in Rowville, and they are committed to assisting you in regaining your oral health. Our reputable dentists take pride in immediately making you feel at ease, paying attention to any dental issues you might have, and going over the best course of action with you.
Studio Smiles - Dentists Melbourne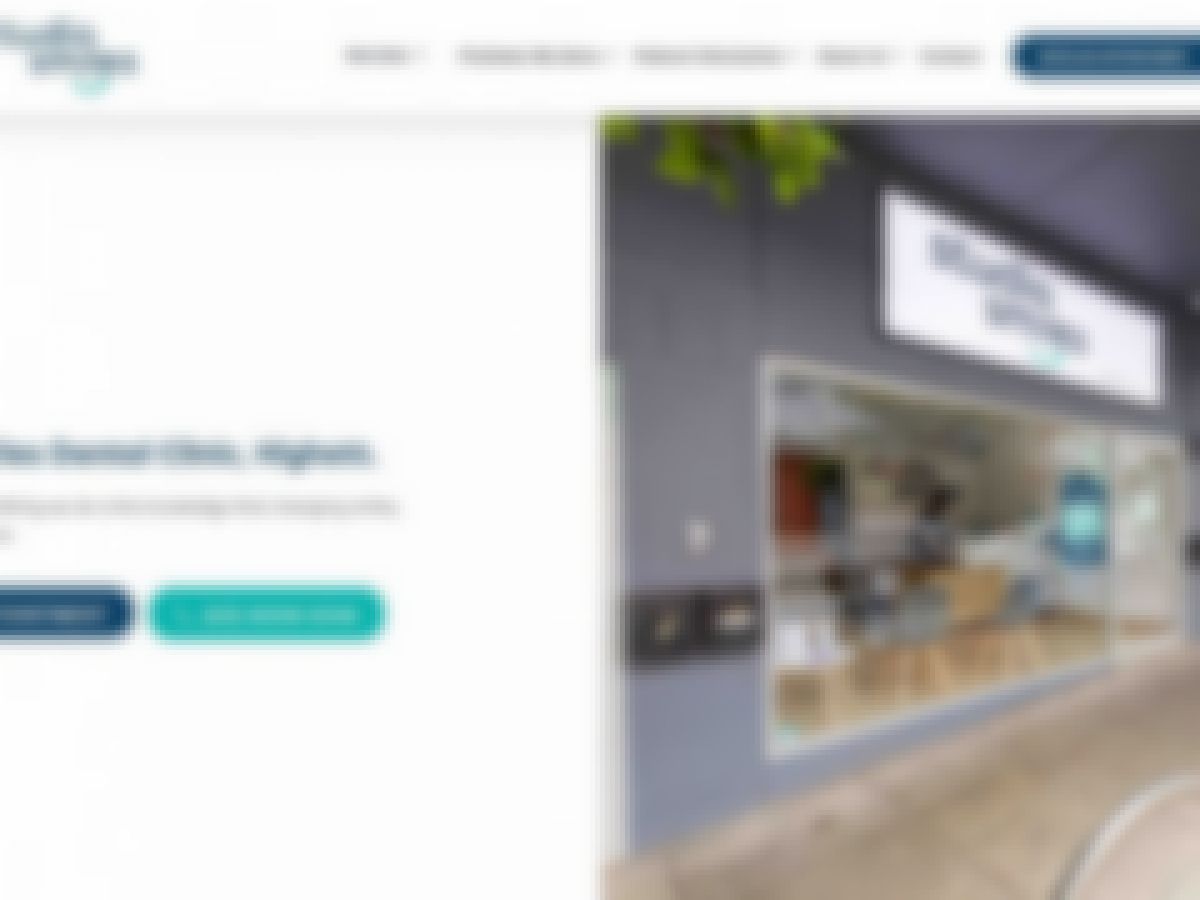 (03) 9008 6343
We understand that you are a unique person with your own needs, wants, anxieties, and expectations for your smile. This necessity led to the creation of Studio Smiles. We are here to help you get the smile of your dreams.
PAIN-FREE
Your comfort is our first priority. Our staff has received extensive training to assist you in overcoming any anxieties you may have in a compassionate and judgment-free environment. We've invested a lot of money in technology that virtually eliminates the agony. Other alternatives include sleep dentistry and sedation dentistry.
PAYMENT OPTIONS
It's essential to offer options and prices that are transparent. Every patient we visit has specific needs, and we'll collaborate with you to create a treatment plan that works within your spending limit. For you to receive the care you require immediately and make payments later, we offer a range of easy payment alternatives. We won't start your therapy until you're happy with all of your alternatives and the cost.
PERSONALISED
Your personality, facial traits, and financial limitations all play a part in everything we do. There isn't a universal answer, in our opinion. We use cutting-edge technology to make custom-made smiles that are each unique. For the rest of your life, we're here to take care of your teeth.
Captivate Dental - Dentists Melbourne
03 9553 1240
We are an all-ages dental practice in Moorabbin that welcomes families. Every care plan is customized to the particular requirements of our patients. You can get long-lasting dentistry from Captivate Dental in Moorabbin, close to Brighton, so you can feel and look wonderful.
Your smile plays a crucial role in the first impression you give; having white, straight teeth and healthy gums is essential for appearing and feeling your best. We can help you achieve the radiant, lovely, and alluring smile you've always desired.
Eliza Dental Centre - Dentists Melbourne
03 9787 3356
We provide kids, teenagers, and adults with a wide range of medical and aesthetic dental services. Among the services we provide are complete mouth reconstructions, orthodontics, and implants. To provide you the greatest results and the smile you want, we use cutting-edge technology.
Crombie Dental - Dentists Melbourne
03 9598 3756
We are a group of skilled dentists who have committed themselves to taking care of you and your family for more than 40 years. Whether you are a regular dental patient or not, we can help. You can get all of your dental requirements taken care of in one place.
To satisfy every need, we offer a broad range of services. We have solid working ties with our local specialists and can swiftly refer you to the right specialist when more specialized dental services are needed. Going to the dentist causes a lot of individuals to feel anxious.
However, you can feel secure knowing that you are in the care of true professionals with more than 40 years of experience when you visit Crombie Dental Surgery. Your anxiety will be immediately reduced by our welcoming staff of dentists and dental assistants. We can give you the best dental care available in our clean, inviting, and contemporary dentist office. To make an appointment, kindly get in touch with us immediately.
A Dentist on Centre - Dentists Melbourne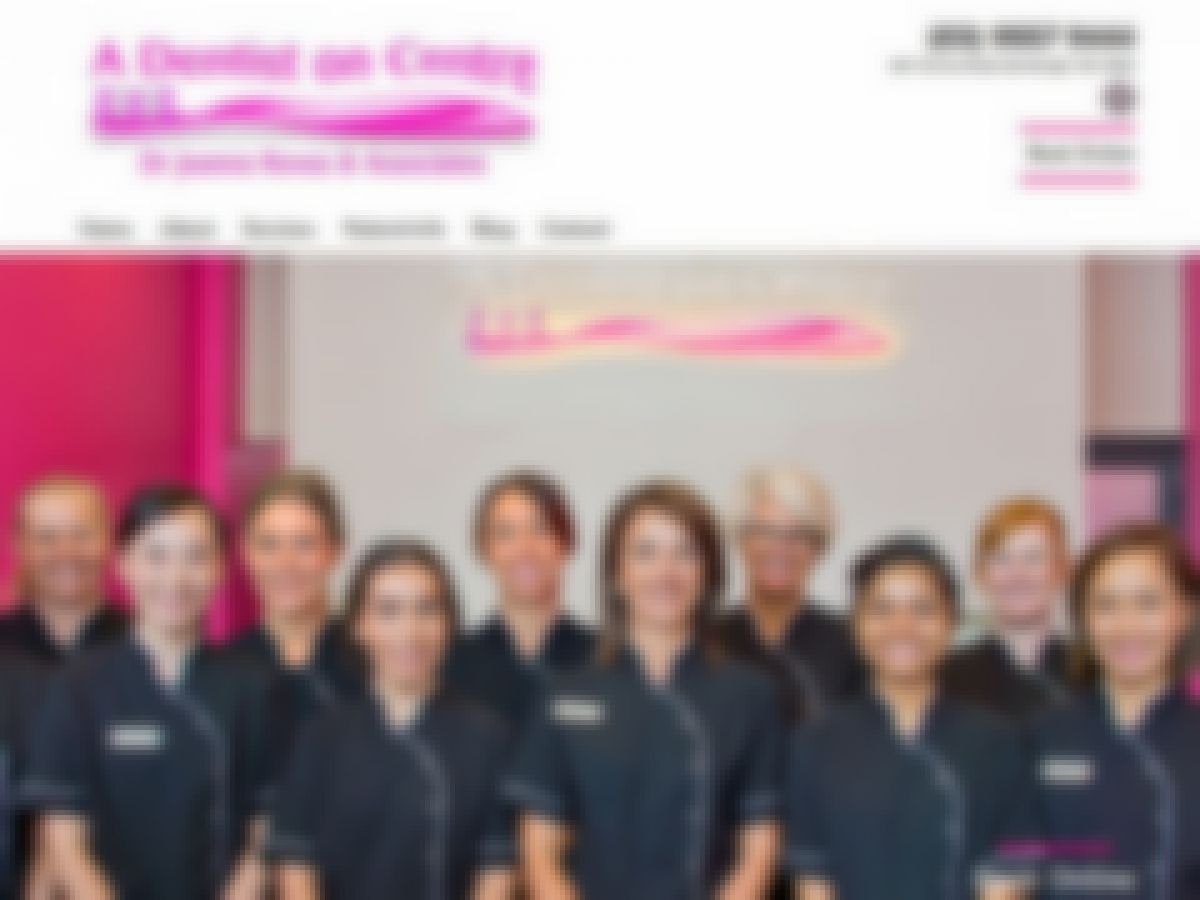 (03) 9557 9445
Ideally situated on Centre Road in the center of Bentleigh's shopping district is a contemporary family dentistry practice. Due to negative prior experiences or anxiety, many people are afraid to see the dentist. Our team of dentists, who are pleasant and skilled, is aware of this. To put even our most anxious patients at ease, we make your session entertaining and engaging and give you with the individualized treatment you deserve.
We specialize in providing the most relaxed and comfortable environment for each appointment. Our family-oriented dentists in Bentleigh can offer you guidance on all elements of dentistry and the most cutting-edge dental care if you're in need of a dentist.
Our Practice in Bentleigh
We have been offering the Bentleigh community top-notch family and aesthetic dentistry services for more than 20 years. Whether you are new to the neighborhood or simply require a new dental home, we urge you to call us and discover why we are unique. A Dentist in the Center is located at 447 Centre Road in Bentleigh, Victoria. The business is open from Monday through Saturday with additional hours in the evening.
Tony Heilberg - Dentists Melbourne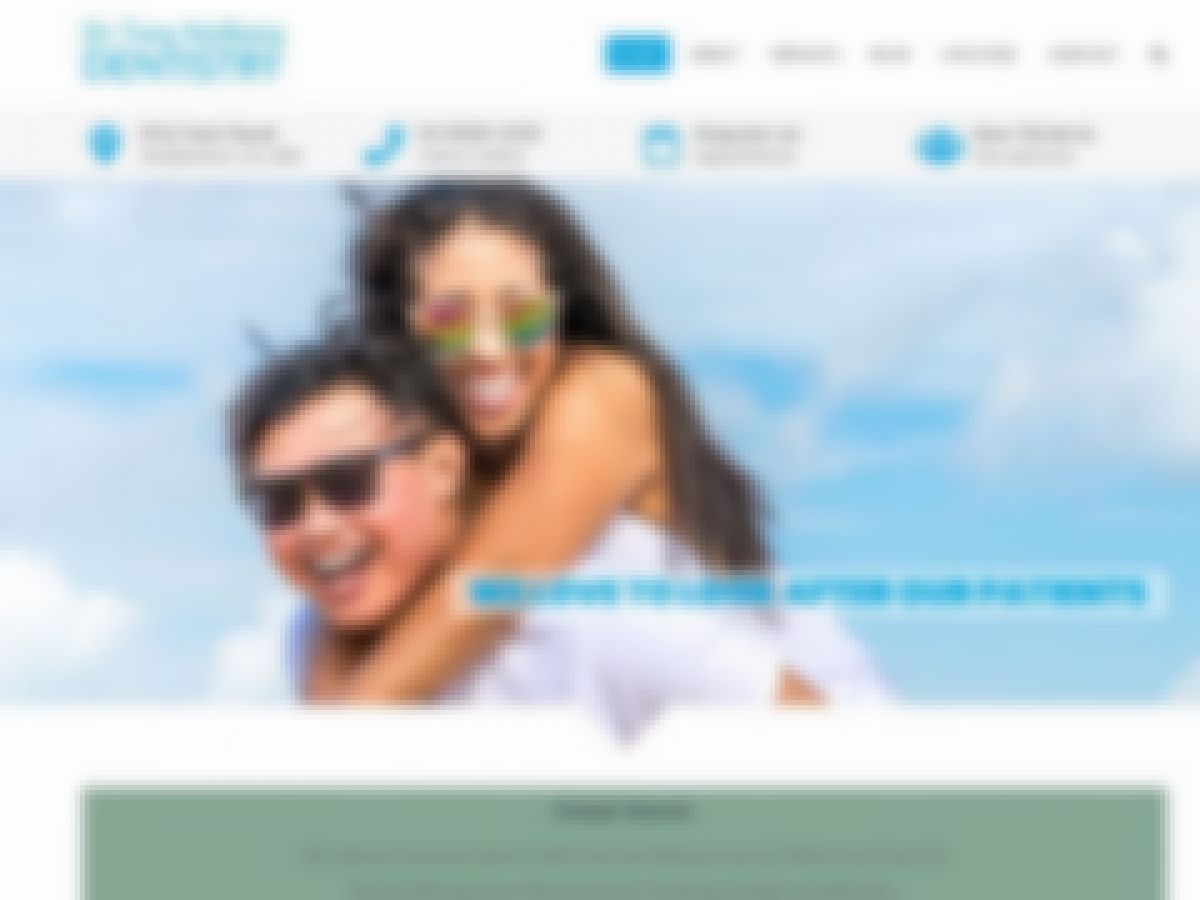 03 9583 2238
Tony Heilberg and his Cheltenham dental staff have been servicing the neighborhood since 1987. He is known for offering the best dental treatment and customer support. With treatment regimens that are customized to each patient's needs and financial situation, Tony provides comprehensive dentistry in a gentle and relaxing manner, making both adults and children at peace. Tony and his staff are dedicated to building lifelong connections and upholding a welcoming atmosphere for families.
After receiving his degree in dentistry from Melbourne University, Tony began working in a number of private general dentistry offices before opening his own in 1980. He has worked from his Cheltenham office since 1987 and has more than 30 years of expertise in the dental field. His practice is family-focused. In addition, Tony enjoys helping young dentistry graduates launch their careers by serving as a mentor to them.
Aspendale Gardens Dental Group - Dentists Melbourne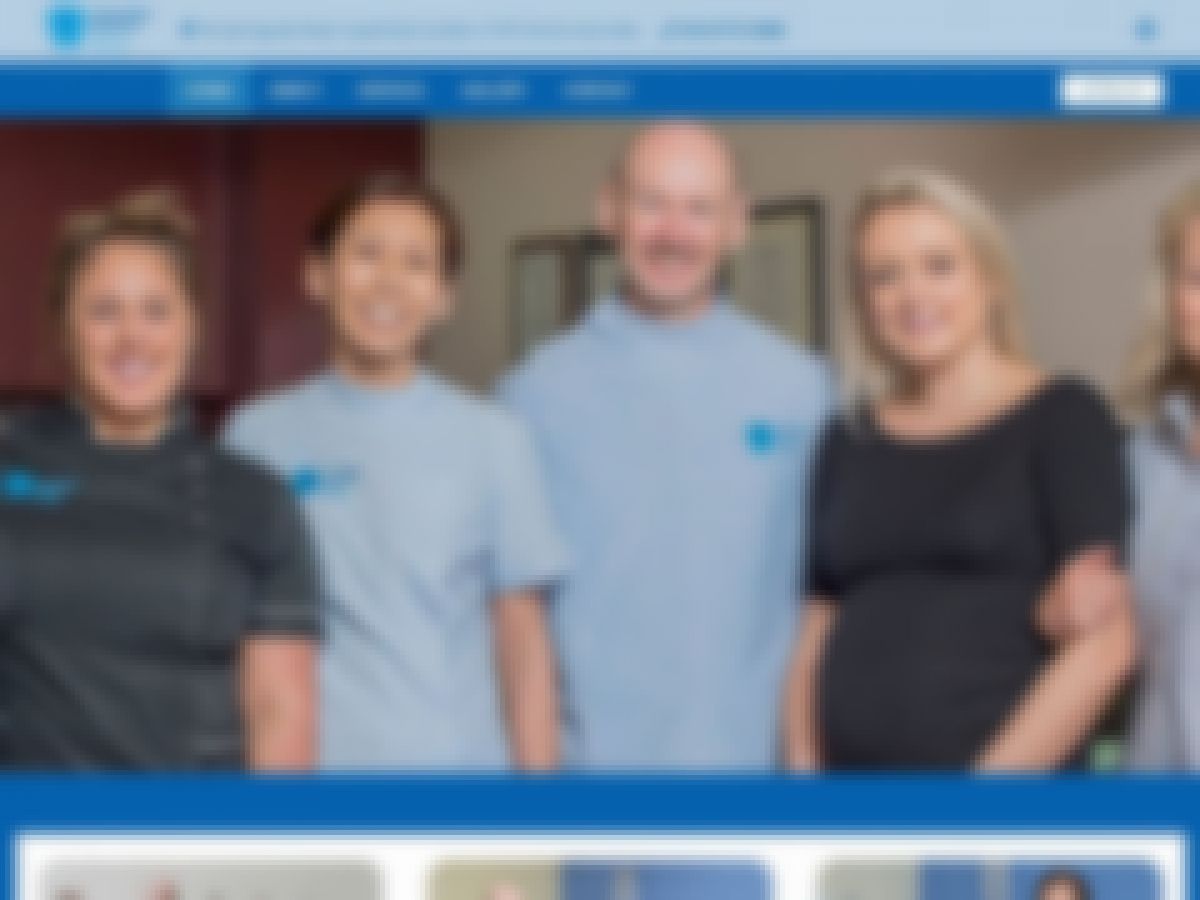 aspendalegardensdentalgroup.com.au
(03) 9773 8683
Prevention, in our opinion at Aspendale Gardens Dental Group, is the key to a radiant, healthy smile. Our guiding principle is to assist patients in maintaining their natural teeth for as long as feasible. We work closely with each of our patients to develop a personalized treatment plan that emphasizes daily dental care and oral hygiene practices that will keep their smiles healthy.
In order to provide compassionate dental care in a contemporary setting while following to current infection control measures, Aspendale Gardens Dental Group was established in 1994. Aspendale Gardens Dental Group is located in specially constructed spaces that offer a relaxing, contemporary setting for our committed team to deliver top-notch dental care.
Fine Art Dental Ceramics - Dentists Melbourne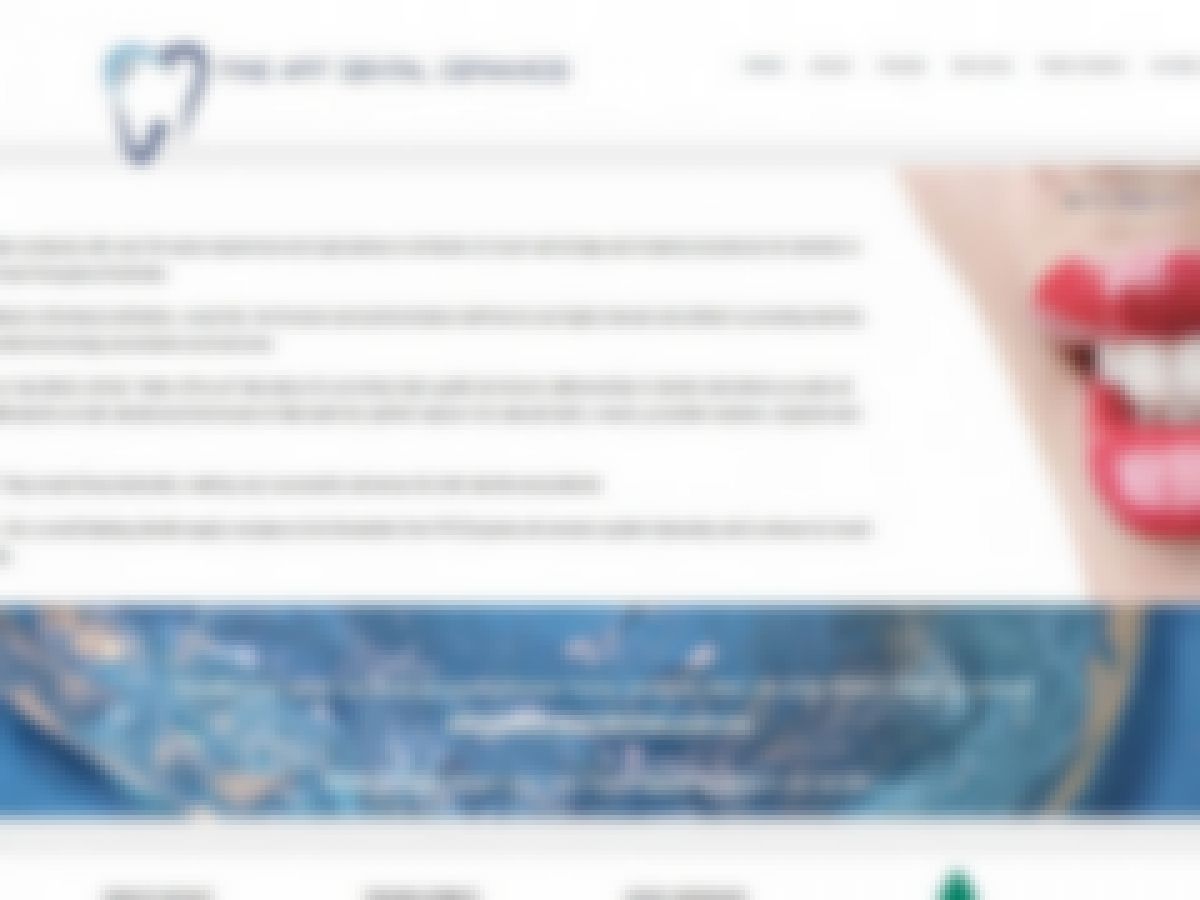 03 9583 2430
We are a group of dental prosthetists, ceramists, technicians, and support staff with extensive training and experience who are dedicated to offering dentists and patients the best dental technology procedures and services.
In their state-of-the-art, proudly "Australian Made" laboratory, Fine Art Dental Ceramics has developed a reputation for providing high-quality technical craftsmanship in dental restorations. They are aware of the demands made on dental professionals and technicians to produce crowns, porcelain veneers, implants, and intricate full-arch restorations that are "perfect replicas" of a natural tooth.
Healthy Smiles - Dentists Melbourne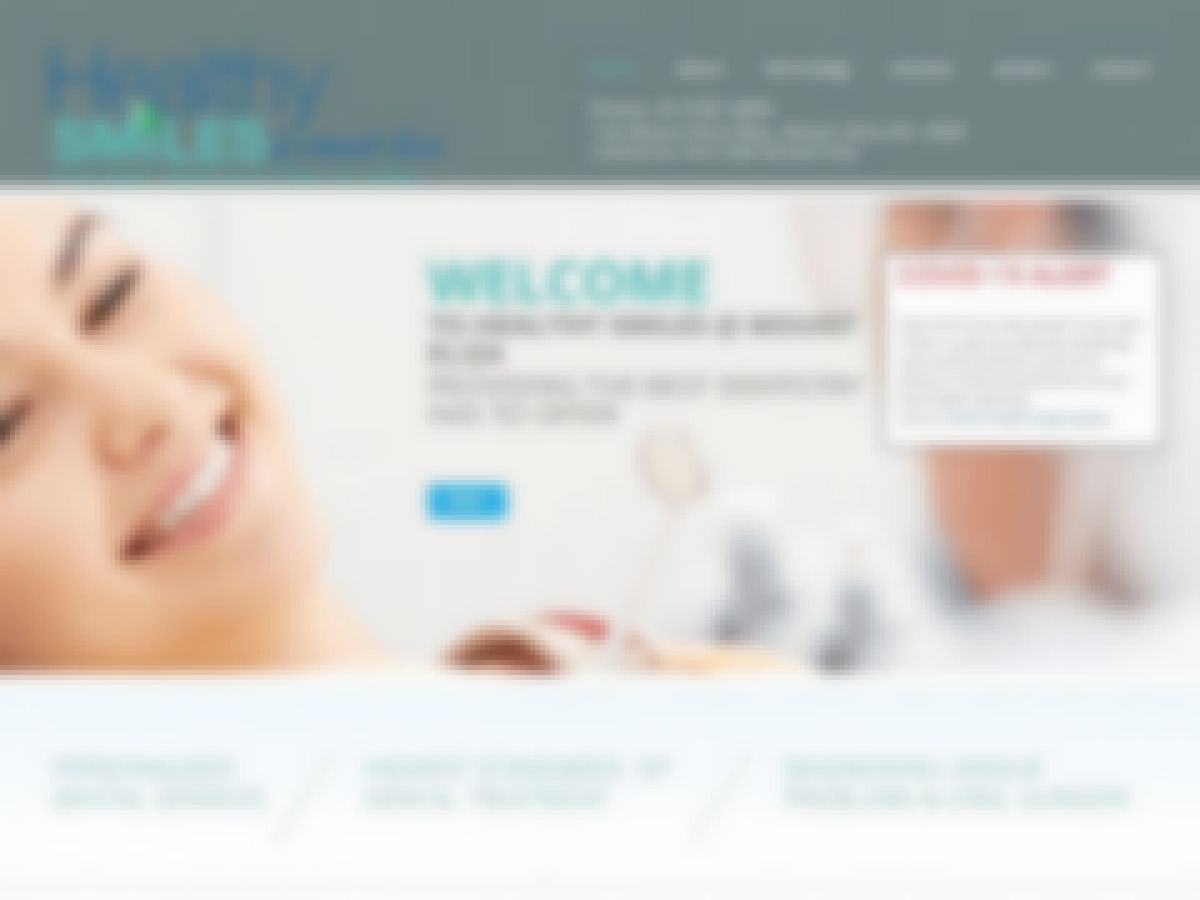 03 9787 4880
To give her patients the best care possible, Dr. Petunia Jacob developed Healthy Smiles at Mount Eliza. Healthy Smiles takes great pleasure in its technology, which guarantees that our patients get the best care possible. We've thought of everything to make your experience as pleasant as we can.
Your Dentistree - Dentists Melbourne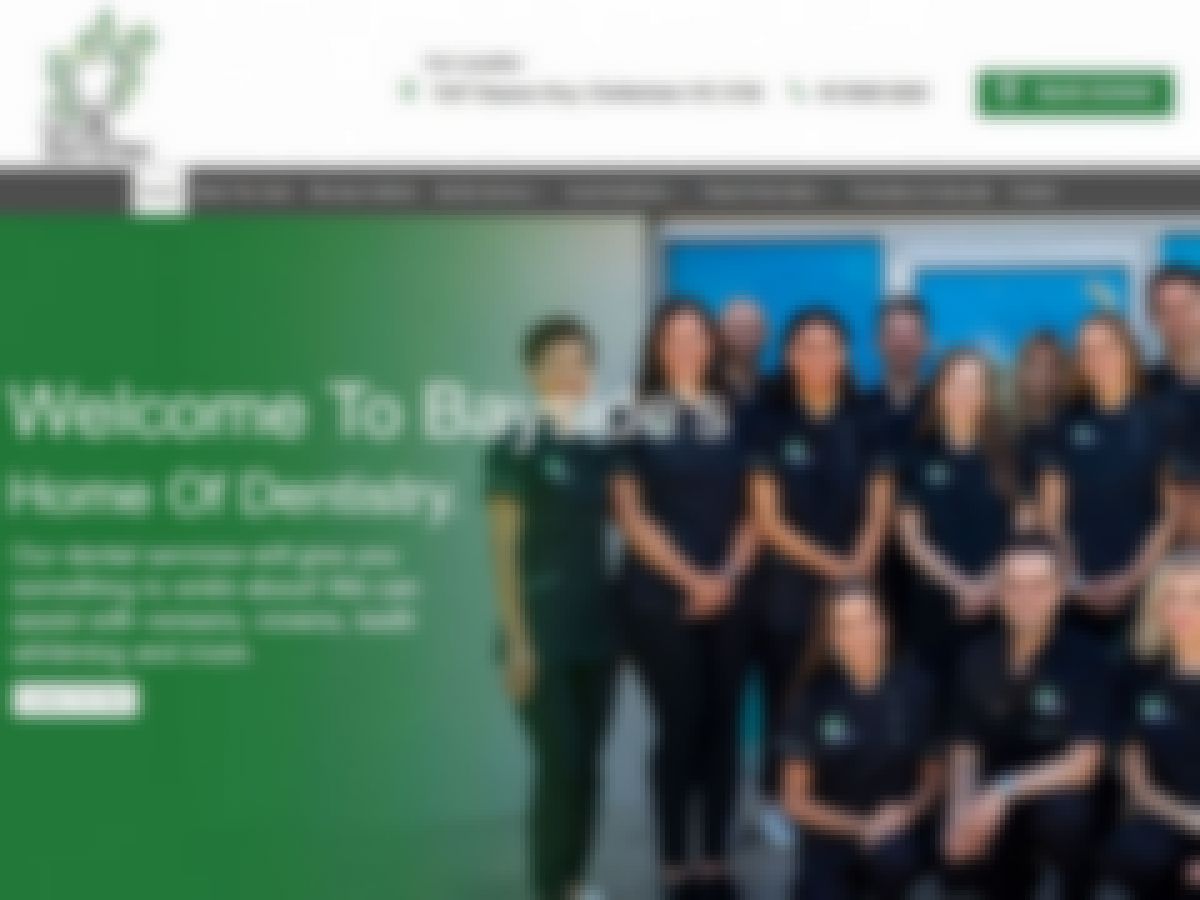 03 9585 8281
At our practice, you are the center of our attention. You will be welcomed by our welcoming and accommodating personnel as soon as you enter. For the duration of your session, our staff will keep you in control and at ease. Our comprehensive and individualized service is created to satisfy your individual requirements. Patients are encouraged to ask inquiries so they can learn more about dentistry.
We make every effort to maintain affordable costs while giving you the top-notch, painless dental care you deserve. We are all eager to get to know you and give you the best dental care we can. You've started along the path to a new dental smile by choosing us.
Yarra Valley Dental - Dentists Melbourne
(03) 9730 1571
While we provide services for people looking to improve the appearance of their smiles, we also place a major emphasis on maintaining the health of the oral cavity through preventative and dietary adjustments. In addition, we work hard to relieve discomfort while promptly and gently treating dental emergencies.
Yarra Valley Dental is a dental office with QIP accreditation. Only QIP, a third-party accrediting agency, offers private dental practice accreditation. Receiving accreditation shows a dedication to offering top-notch dental care and ongoing quality improvement within the practice environment. Infection control, privacy, record-keeping, and patient rights are all upheld to the highest standard for each patient under our care thanks to this. To minimize treatment errors, we adhere to pharmaceutical safety rules, offer great patient communication, and use patient identification and treatment matching procedures. Including appropriate clinical transfer (referrals).
Dental One Melbourne
03 9113 9318
Our dentists are here to offer you and your family the best continuous dental care and advice in Craigieburn, Templestowe, Epping North, and Richmond. We provide a wide range of dental services, such as extractions, crowns, bridges, and preventative care. Regardless of insurance status, we are committed to offering everyone access to affordable dental treatment. Visit us right now to find out more about how you may profit.
The Local Dental Group - Dentists Melbourne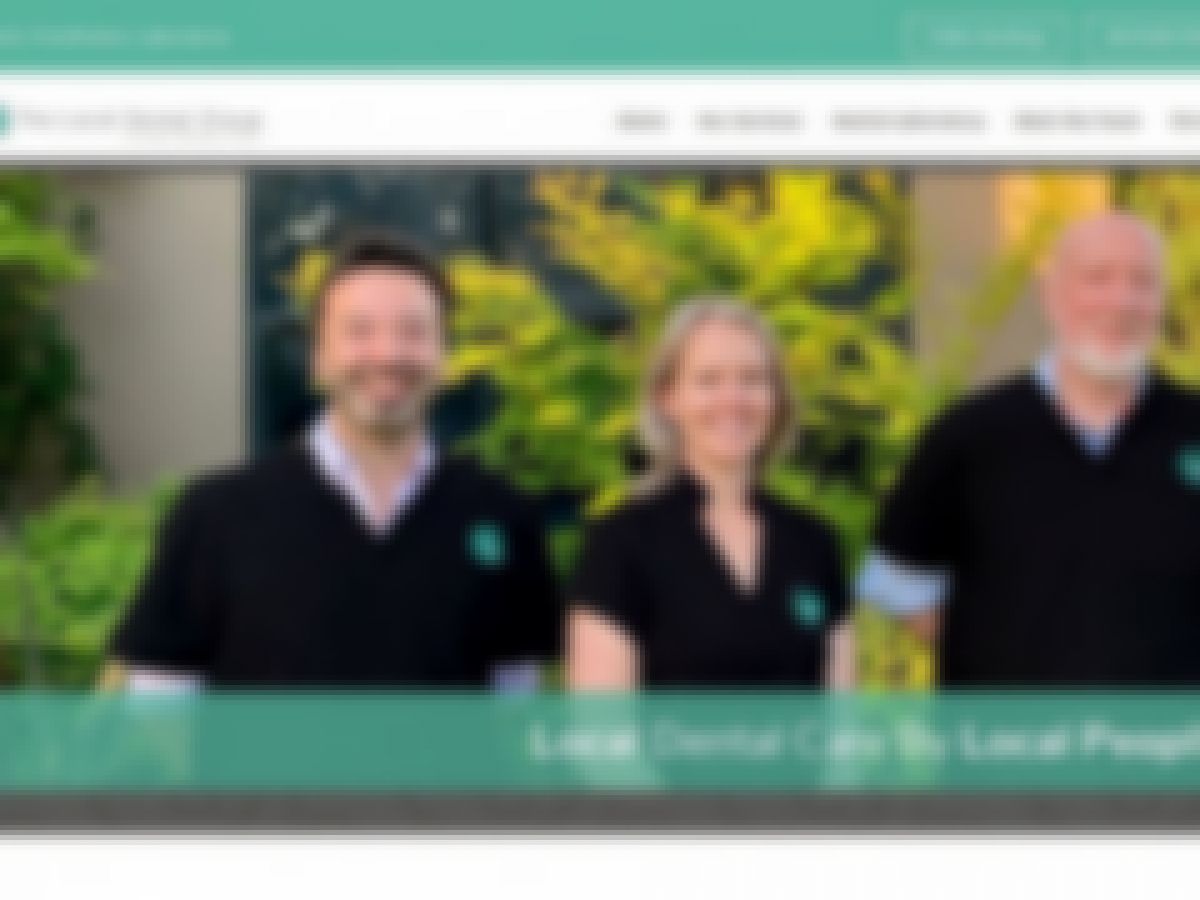 03 9588 2001
With a dental surgery, a denture clinic, and a full-service dental laboratory all located under one roof, our skilled group of local experts provides comprehensive knowledge in general and cosmetic family dentistry. Through the integration of a dental surgery, a denture clinic, and a full-service dental laboratory under one roof, our skilled group of local specialists provide comprehensive expertise in general and cosmetic family dentistry.
Gorgeous Smiles - Dentists Melbourne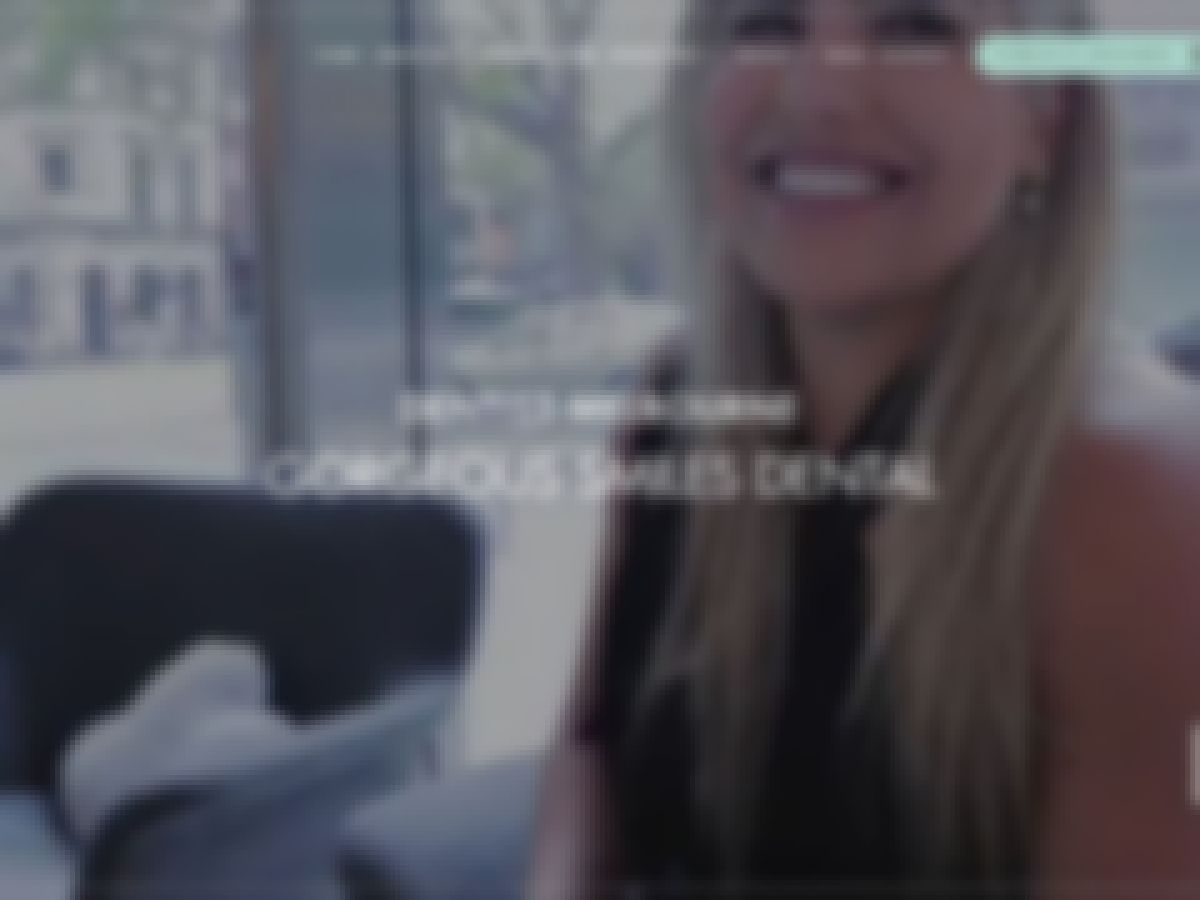 03 9042 0488
The enthusiastic members of our staff all love dentistry. We take pride in the fact that our Melbourne dentistry office is well-liked by our patients. Each room has sunlight, and we play calm music. Our patients are so at ease throughout each appointment. Are you a brand-new patient in need of a dental examination, teeth whitening, or some other dental procedure? You're welcome to stop by our stylish clinic on your own! An all-purpose or aesthetic dentist is always available to assist.
Edwardes Street Dental - Dentists Melbourne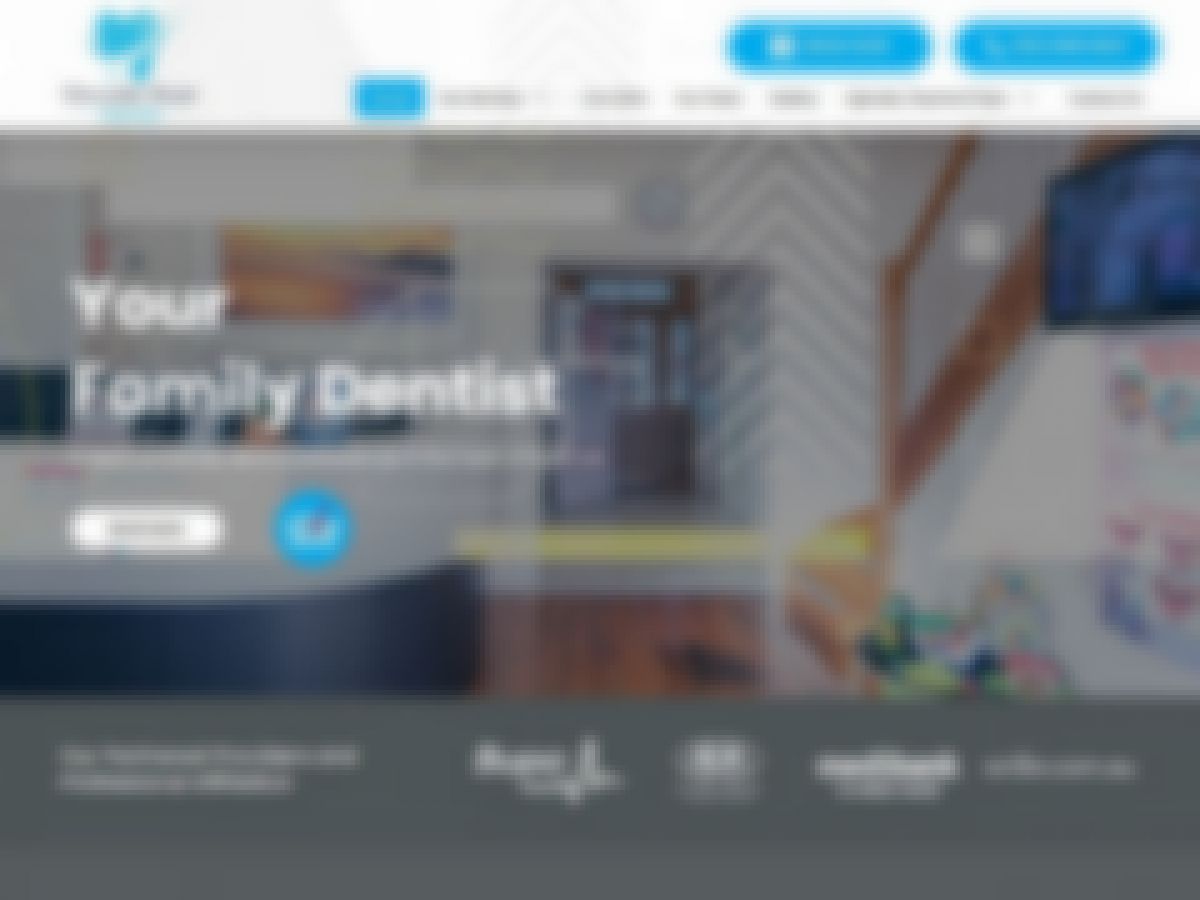 (03) 9460 6624
We get that your primary concern is the condition of your teeth. We provide a high-quality service by utilizing cutting-edge technology and cutting-edge methods. We take satisfaction in being able to provide you and your family with the safest, most modern, and comfortable dental experience possible.
Aspire One - Dentists Melbourne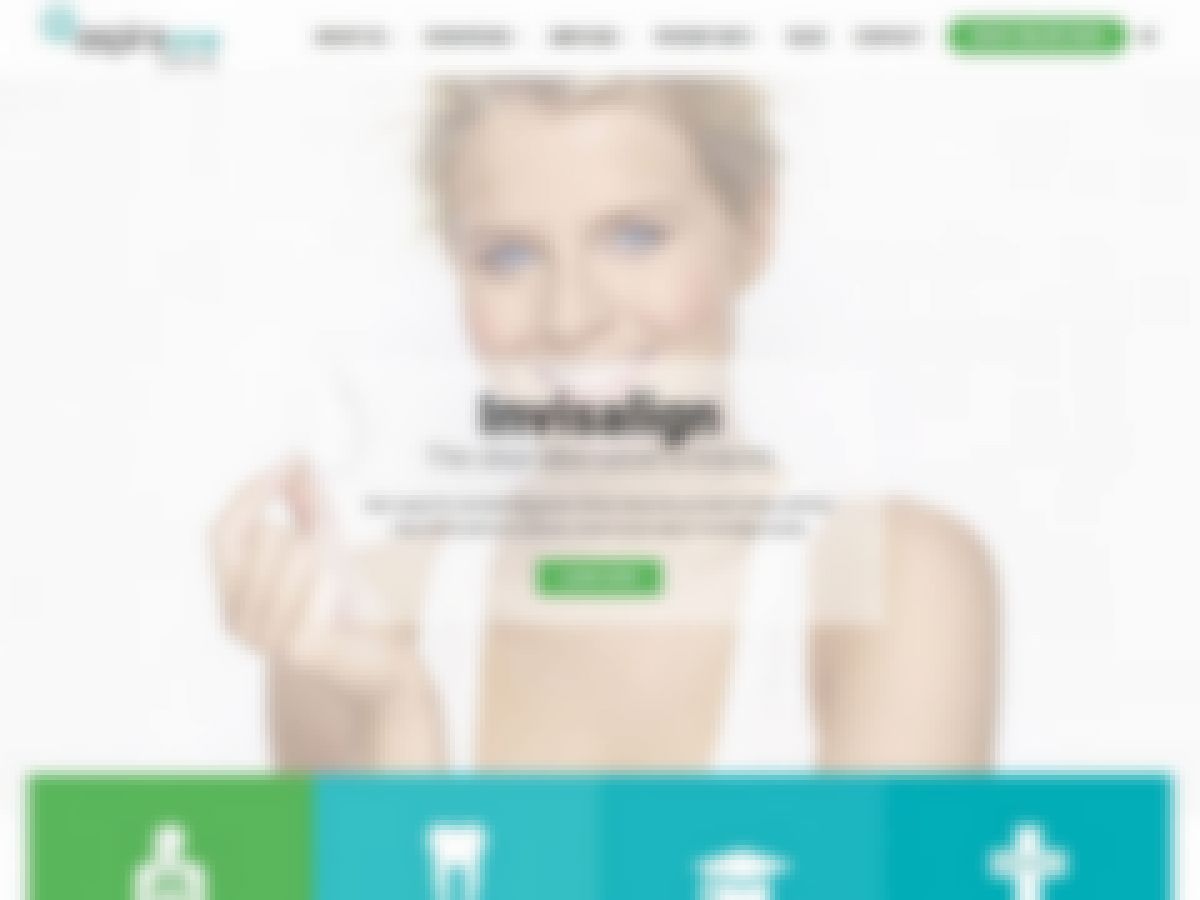 (03) 9347 3008
We think that the first step to a better life is having a beautiful, healthy smile. Welcome to Aspire One Dental, where you will find a committed team of caring experts committed to preserving your long-term oral health and wellbeing. Your comfort and dental health are put foremost in our welcoming environment. In order for everyone to enjoy their time at Aspire One Dental, we also put a lot of effort into making our workers' working environments secure, pleasant, and pleasurable.
Our skilled and caring staff can help you whether you wish to enhance your oral health or need more extensive dental care. We are open five days a week and see people from all throughout Melbourne. Our dental services in Melbourne include both cosmetic dentistry and urgent care.
Melbourne Dental Family Care - Dentists Melbourne
melbournedentalfamilycare.com.au
(03) 9654 6180
People don't always look forward to their dental appointments. Making an appointment with a dentist who prioritizes your comfort is essential, even though visiting the dentist at least twice a year is advised.
In Australia, Melbourne Dental Family Care provides skilled services that not only address your dental issues but also produce lasting effects. Our doctors use their vast experience to make sure that you have a pleasant and fulfilling visit to the clinic. We are aware of how poor dental health affects general health and wellbeing. Each patient so receives individualized care.
We have made a name for ourselves as a dental practice in Australia that offers complete preventative, restorative, and conservative dental care. We offer a wide range of services, including more complicated ones like regular examinations, teeth whitening, aligners, and cosmetic dentistry treatments. The one-stop shop for all dental requirements in Australia is Melbourne Dental Family Care!
Dental Logic - Dentists Melbourne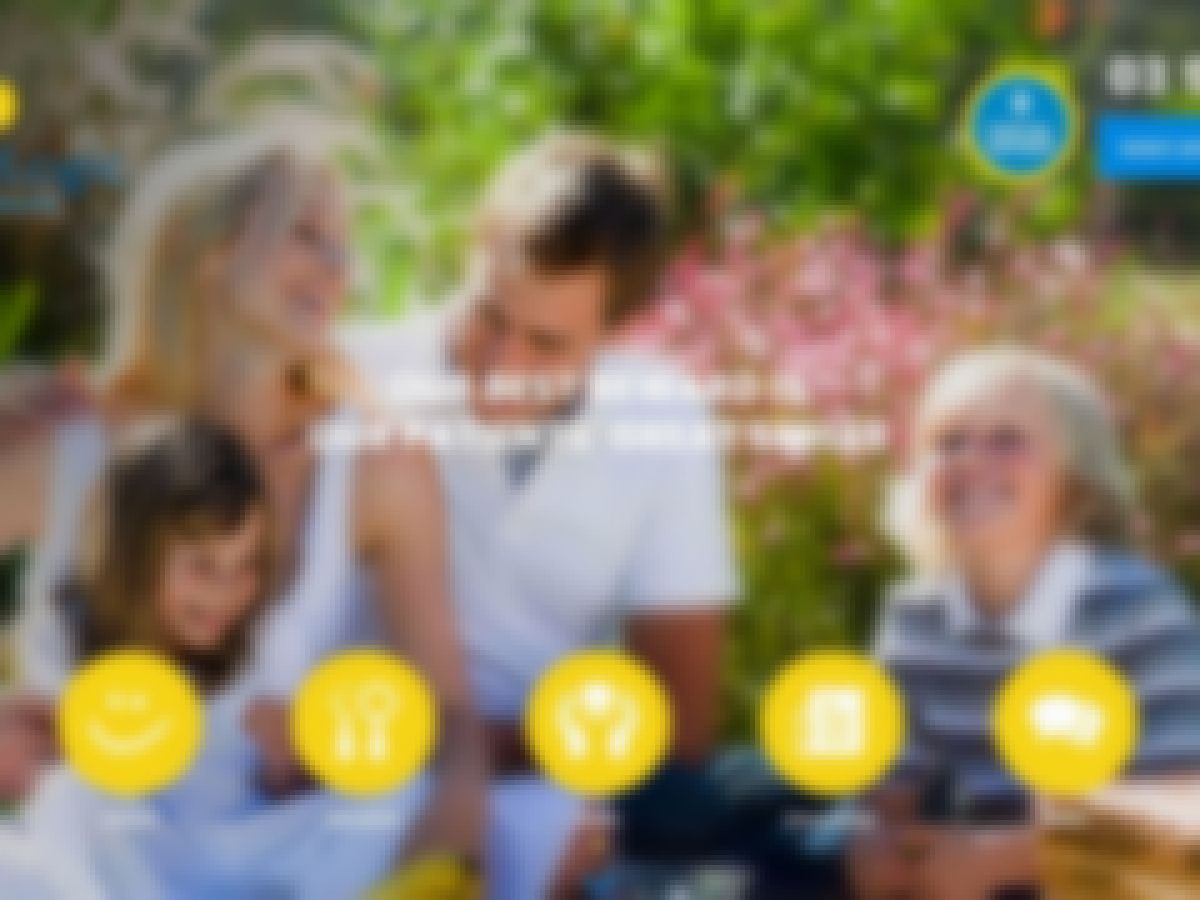 03 9735 5664
At Dental Logic, we prioritize clinical quality and think that preventing problems is better than trying to fix them later. We work hard to provide a warm, dependable environment that caters to the individual requirements of our patients.
Our aim is to exceed your expectations and give you a great, stress-free experience. We are committed to giving you treatment that is both inexpensive and of the highest caliber, leaving you with a happy, healthy smile. Our greatest accomplishment is the wellbeing of our patients.
Healthy Smiles Dental Group - Dentists Melbourne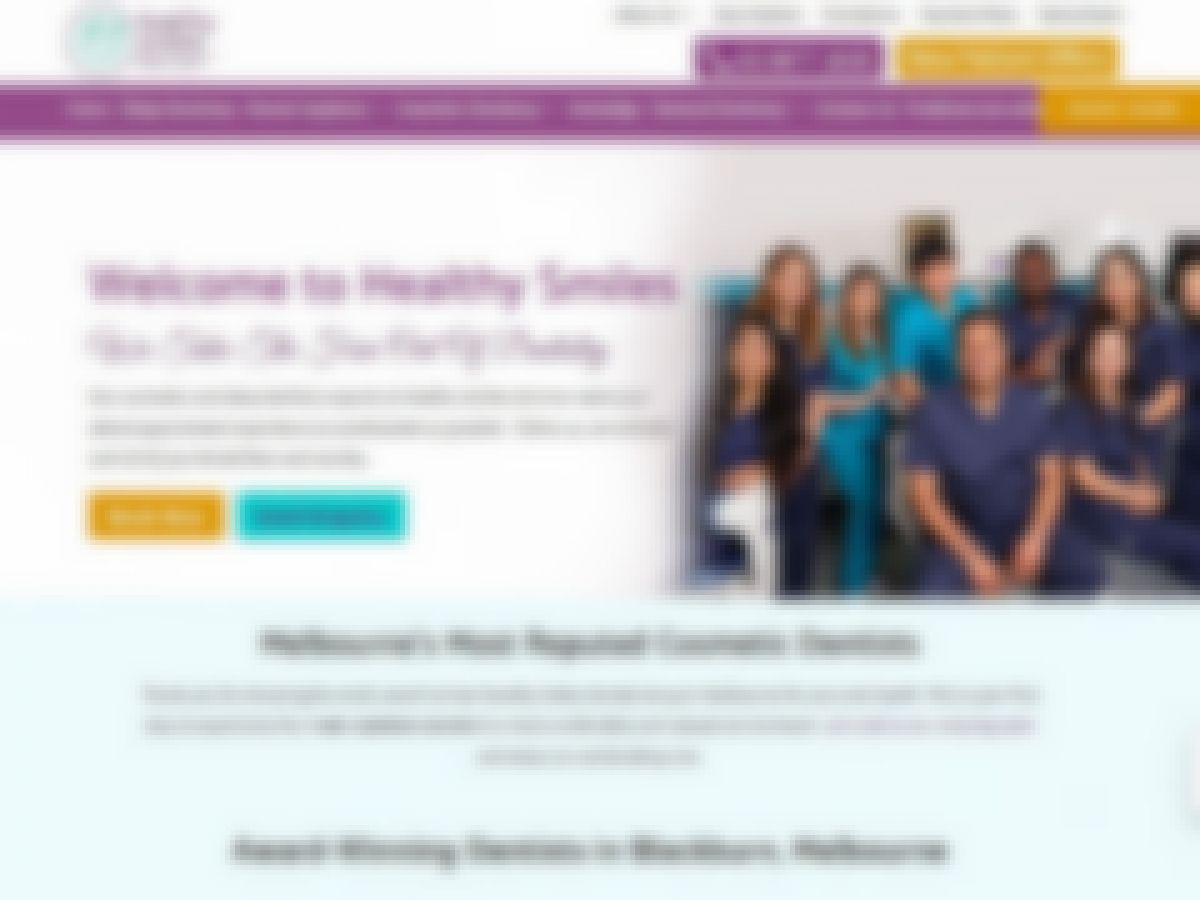 03 9877 2036
The cosmetic and sleep dentistry specialists at Healthy Smiles work hard to make your visit to the dentist as comfortable as possible. We can handle any of your dental phobias if you talk to us. We appreciate you choosing Melbourne's multi-award-winning Healthy Smiles Dental Group to take care of your oral health. This is the first step on your journey to receiving 7-star service in a welcoming environment. Let's talk to our wonderful staff and benefit from our first-rate service.
Locals and industry experts praise us for the great care and concern we show our customers. Our staff is eager to show you around our cutting-edge dental care facilities to reassure you that you are in capable hands at Healthy Smiles Dental Group. Here at our incredible staff, your comfort is our top priority. Contact our compassionate, award-winning team right away. Let's talk about how our individualized care at our cutting-edge dental office in Blackburn can restore your smile and confidence.
Smart Dental Clinic - Dentists Melbourne
03 9598 1599
At Smart Dental Clinic, taking care of your dental health is our passion. We want you to be proud of the smile that is uniquely yours. To choose the optimal course of treatment for each unique patient and circumstance, we carry out a detailed assessment and treatment planning process. Our treatment plan strives for a long-term outcome that is straightforward and reasonably priced. To find out how we can make you smile, call us or stop by for a consultation.
Each patient receives a customized approach at Smart Dental Clinic. We concentrate on how we may address your concern in a way that will work for you by outlining your available therapy modalities.
Maroondah Dental Care - Dentists Melbourne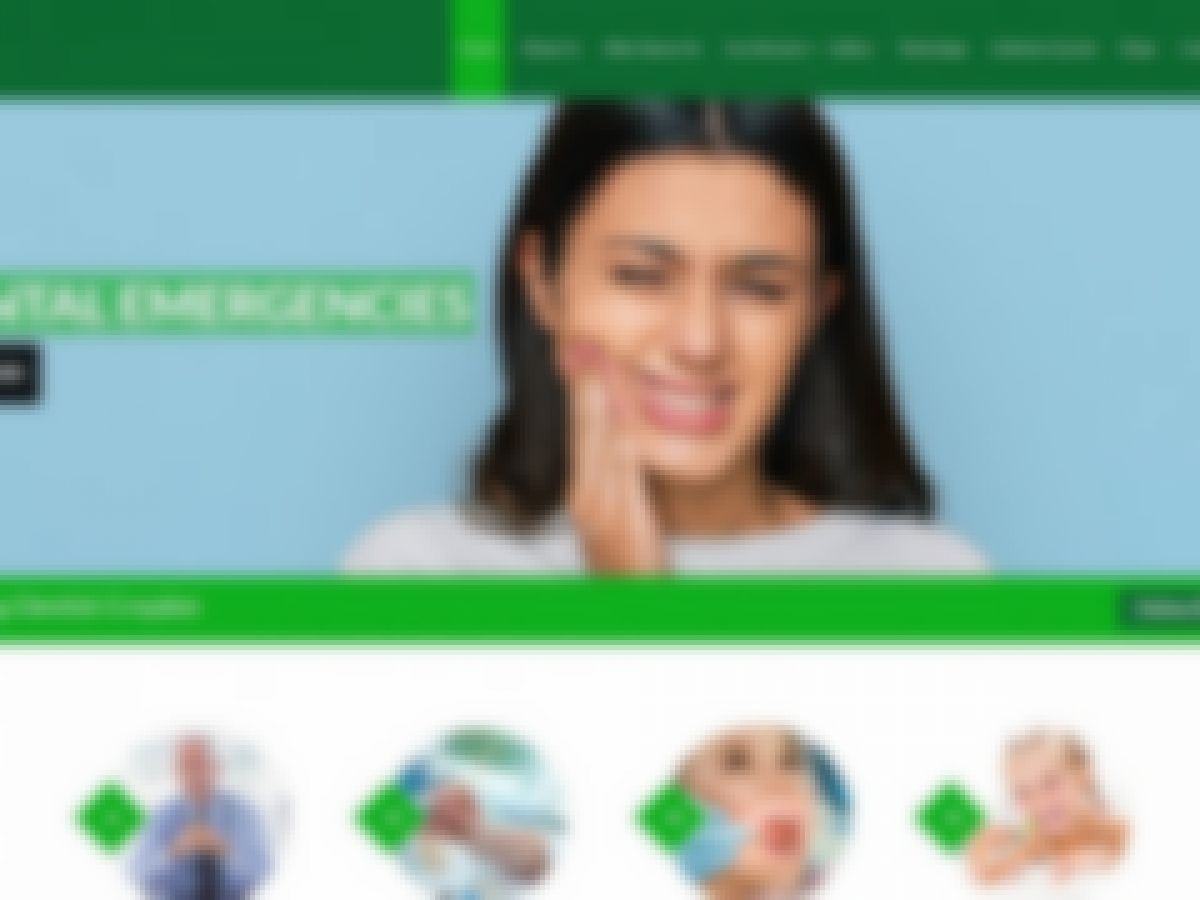 9727 2083
A husband-and-wife pair of dentists with expertise in the most recent dental technology and procedures is Dr. Mabinse and Dr. Edwin. Your dental visit will be as enjoyable as possible thanks to them!
They have worked in the Victorian towns and suburbs of Bairnsdale, Orbost, Epping, Whittlesea, Croydon, Eltham, South Morang, and Heidelberg for a total of more than 20 years in clinical dentistry. Having worked in emergency rooms of hospitals, aged care facilities, school dental services, disability services, community dental clinics, as well as numerous reputable private dental clinics, they are totally capable and confident in servicing all facets of society. They both appreciate building relationships with their patients and are passionate about dentistry.
The Fine Tooth Company - Dentists Melbourne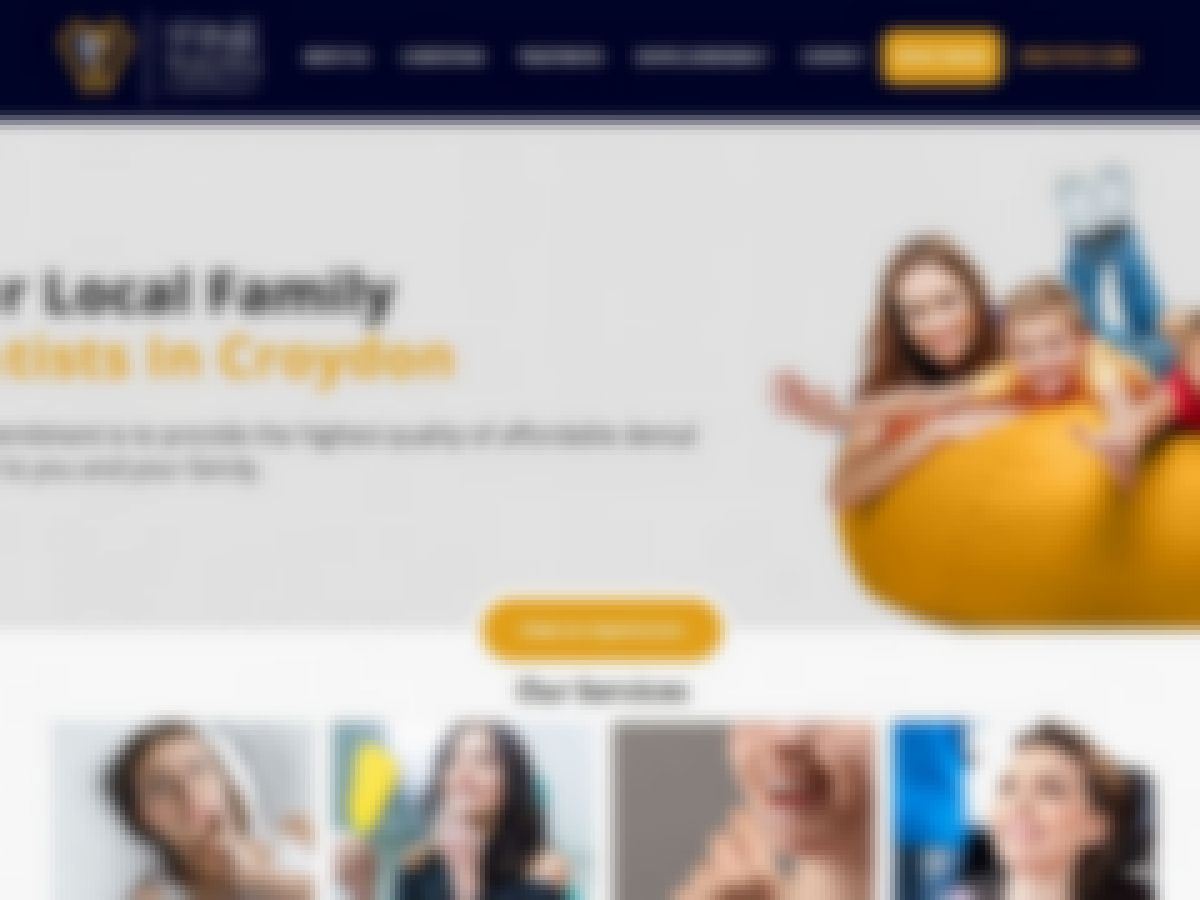 03 9723 1108
The Fine Tooth Company currently provides a range of excellent dental services in Melbourne. Our facility is a cutting-edge dental clinic that uses current technology to give you and your family the best care possible.
To improve the lives of our patients is both our mission and our core value. The Fine Tooth Company was established by a group of pioneers and a skilled dentist who carefully selected a kind and committed staff to carry out our purpose.
The Fine Tooth Company makes a difference by covering both specialist and preventative dental care thanks to the founder's network of highly skilled dentists and specialists. The organization's approach of dentist ownership and accountability encourages patients and dentists to develop enduring connections in order to offer Melbourne locals top-notch, family-friendly dental treatment. Modern technology mixed with the specialized treatment of a neighborhood community dentist define our practice. The dentists at The Fine Tooth Company are qualified and reliable.
Main Street Dental - Dentists Melbourne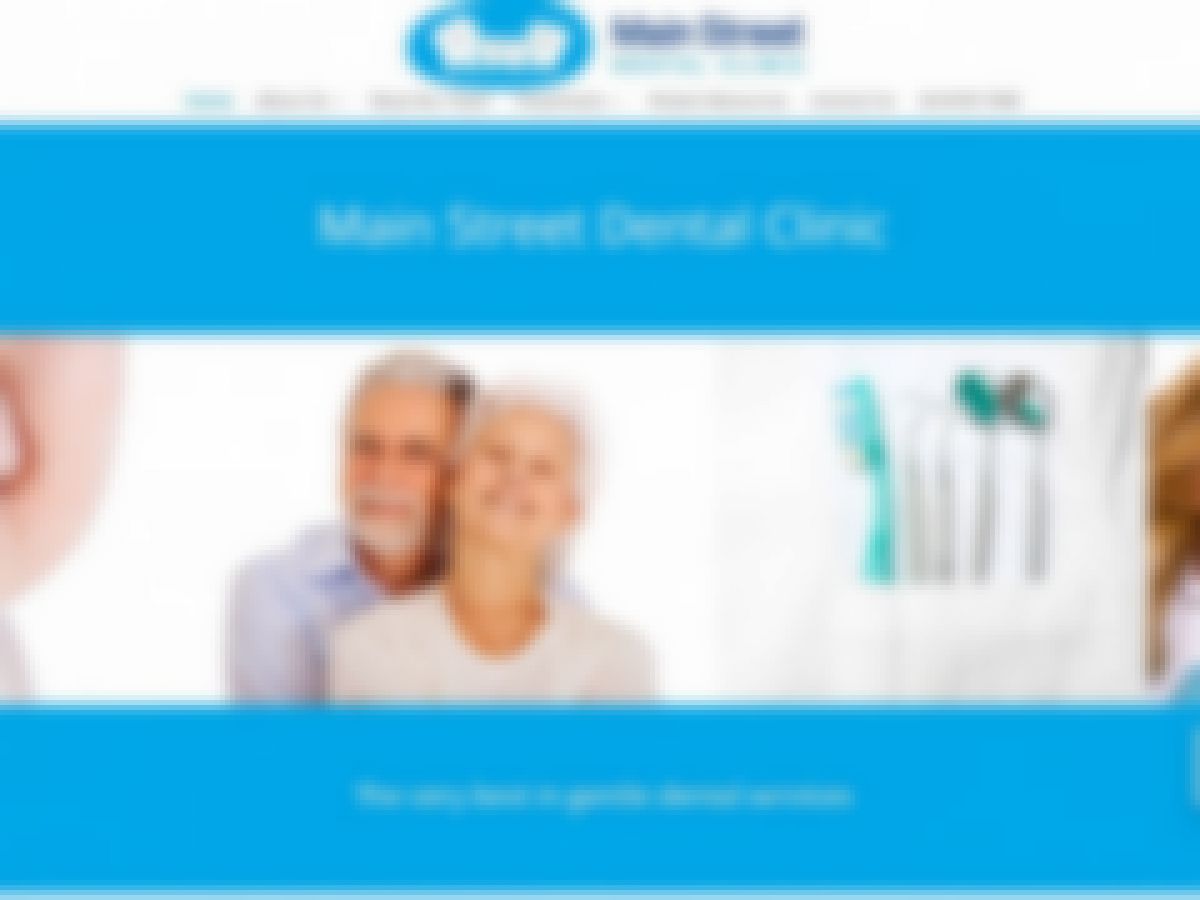 03 9735 1583
We work hard to deliver the best dental care possible on every level, from clinical to administrative to everything in between. You are cordially invited to visit our dental office in Lilydale, Melbourne. As the largest, most reputable, and highest-rated dental clinic in Lilydale, we have been providing care to patients in Lilydale and the Yarra Ranges for more than 20 years.
Our outstanding reputation is based on our ability to provide a high level of competence and quality at an affordable price, as well as our moral, considerate, and compassionate treatment of our patients. We employ state-of-the-art technologies and practices while maintaining a warm and caring attitude.
Holistic Dental - Dentists Melbourne
holisticdentalmelbournecbd.com.au
(03) 9662 2283
For nearly 20 years, Holistic Dental Melbourne CBD has offered Melbourne residents a wide variety of reasonably priced dental services right in the middle of the city's commercial district. Using a comprehensive approach, cutting-edge technology, and a skilled, committed staff, we work to deliver innovative dentistry that is less painful, effective, and has the greatest possible outcome.
Here, you'll find a team that has a ton of knowledge and a great sense of humor. They'll put you at ease right away with their friendly demeanor and direct approach to dentistry, making it less complicated and scary. Our experts can satisfy all of your treatment needs quickly and effectively, whether you require a routine cleaning or care for a number of complicated dental concerns. We intend to remain your dependable wellness partner for a very long time.