Add a header to begin generating the table of contents
Are you looking for a new way to explore Australia's vibrant alcohol scene? If so, now is the perfect time to check out what our craft distilleries offer. 
Over the past decade, the number of small-scale artist distillers across Australia has increased significantly – and with it has come to an explosion of unique and flavourful spirits that are sure to tantalise your taste buds! In this blog post, we'll look at how these Australian craft distilleries came into being and explore some of their most interesting products and stories. 
So whether you're just getting started exploring what our country's talented independent brewers can do or already know all about the delicious drams they can create – join us on this journey through craft Aussie Distilling!
Let's get started!
Are you looking for the perfect drink? From the Mornington Peninsula Brewery, Tar Barrel breweries and distilleries are producing some of Australia's most outstanding craft beers, ciders and spirits.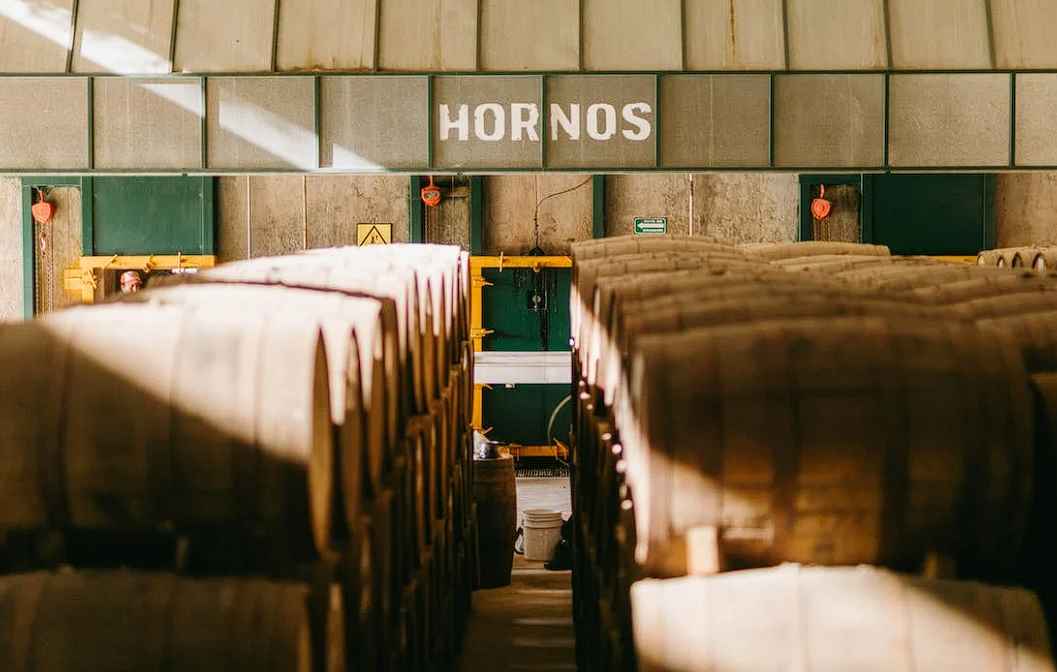 What Exactly Does the Term "Craft Distilling" Mean?
Recently, there has been a lot of discussion on the precise meaning of the word "craft." Is it a spirit that is produced in a handcrafted way? What exactly is meant by the term "handcrafted"?
"craft" may refer to the producer of goods in an artisanal or hobbyist sense, but that does not imply you can't make a profit distilling without being considered a "craft" distiller.
Because there is no established legal description of what craft distilling is, the term's precise meaning is open to interpretation. This is the method that the Australian Distillers Association takes. 
The ADA doesn't include a description of "craft" in its documentation. However, we are aware of the complexity of the situation and the fact that there is a wide range of perspectives held by our membership. It is a question that will be asked throughout the years, doesn't it... Frankly, skill is more of a mental state or an approach than it is an amount or a statistic. Also, a cottage is not the same thing as a craft; some individuals mix the two terms, even though they ought not to.
Regardless of how one defines "craft," it is undeniably a growing subcategory. There is a thriving market overseas, as well as an increasing number of businesses producing goods in Australia. The purpose of the ADA is to drive this issue even more into the spotlight.
They want to interact with consumers, the trade, and the government in order to increase awareness about how brilliant Australian distilling is, and their purpose is to bring this to people's notice. And to properly campaign for some duty relief - Australia shouldn't be the worldwide leader in punitive tax on alcohol, but it is. Unfortunately, however, this is the case. It should be evident that this places a significant roadblock in the way of us developing an attractive domestic sector.
Where Exactly Is It Going?
In the years ahead, will there be an increase in the number of Australian manufacturers? Perhaps, but certainly not at the rapid speed at which we're witnessing things move these days. Certain subcategories, like gin, will move towards contractual distillation, which involves using an already-established distillery to create the liquid for the category.
This is already a big source of opportunity, and a significant number of the existing innovations that entered the marketplace in 2020 have been manufactured by third parties. However, although this results in more trademarks, more trademark holders, a more diverse industry, and more competition for consumers' attention, the number of copper stills operating remains the same.
As was the case with the "Gin Boom" in these other nations and those that already have well-established craft distilling businesses, only a select few successful project brand names construct their own establishments. In contrast, an overwhelming number of others simply stop being produced over the course of time.
A more widespread "shake-out" is inevitably going to occur as well. Any sector that experiences exponential expansion will, at some point, self-regulate, eliminating less desirable options. Quality is of the utmost importance.
When one examines the craft industries of the United States of America, South Africa, and the United Kingdom, one sees that the implosion is not the result of a boom-and-bust cycle. This is mostly a period of stabilisation as well as reevaluating one's expectations. 
It's only possible for some people to build their business considerably and become a well-known brand. Because Australia is not large enough to support more than a few dozen players pushing meaningful volume in any specific category, the remaining players – approximately 260 in this instance – will have to make peace with the fact that they will always be a perpetually modest manufacturer.
A sustainable company strategy features micro distilleries with robust local sales, little overhead costs, and devoted customer bases. The distilleries that fail to become well-known brands are not required to be able to close their businesses. Instead, the issue that needs to be asked is whether or not the proprietor is inclined to acknowledge that scale or whether or not their ego and aspirations demand something larger.
It has been my experience following lots of different gin companies over the course of a decade that the only ones that dramatically fail are those trapped in the expansion phase. Specifically, those companies that are too large to self-sustaining local sales come back. They are going to make the ones that fail once the money is running out from the invested capital they have created (or received) to develop. This occurs once the finances have run out from the invested capital they have decided to make (or received).
In addition, even if they can remunerate where they must continue existing, many of them do not quite attain a place in the industry that enables them to strengthen the procedure and make bulk savings, establish exports, and create brand awareness. This means that they are unable to keep spending the necessary amount to preserve an established position or develop even farther. Therefore, it is impossible to stop their gradual collapse until either additional finances can be located or a buy-out and merger strategy is put into action.
If you want to remain in the upper echelons of any area, you are going to need cash to maintain you there; you can't just "make it" and then chill out and enjoy the benefits of your success.
Even while there are more digital avenues to marketing, where gin listings can approach the thousands, the majority of brick-and-mortar merchants, as well as bars and restaurants, are not expanding their shelves to accommodate new products. If anything, curating has become more important than ever before for stores and bars that want to emphasise their unique identities.
This challenge will be insurmountable for the next generation of gin distillers, and it is one that will only become more difficult as the domestic business continues to develop. It takes work to displace a globally recognised brand. Still, it is conceivable to do so due to the fact that a locally crafted product and a globally recognised brand name have entirely distinct opportunities.
The obstacle is even more difficult to overcome when, in contrast, the well-known brand name is also a locally based craft producer; to say nothing of the fact that they coexist with international corporations. You may not have the clout or the know-how to start replacing the first generation of domestic manufacturers, so you've lost the distinctive quality that the trailblazers brought to the shelves when they merged the big names in the bracket. However, you've also lost the distinctive quality that they brought to the shelf.
Once a subcategory has reached its full potential, the racks on the store have a set pecking order. We have seen this in the UK, the USA, and South Africa. They are typically composed of a few multinational corporations (with financial backing to allocate resources in their existence there), well-known and well-respected marquee craft titles (that can give a performance, legitimacy, and good margins), as well as some hyperlocal expansions. 
This "shelf entrenchment" will be a significant barrier for anyone who wants to establish a presence across the entirety of Australia since the distances between the states are so great and because each state has its own set of circumstances that are extremely distinctive.
Diversity Is the Name of the Game
There is a growing sense of trepidation among individuals who are more interested in whisky than gin and for whom the latter is only an end in itself. The existing status of that class does not represent the reality of the expenditures that have previously been done by domestic manufacturers, yet, the present state does not represent that fact.
If you look around at the different distilleries that are now producing and walk into the buildings of those distilleries, you'll notice that many of them are waiting to unveil their products until more of their raw spirit has been transformed into a beautiful amber nectar. Their financial resources have been invested and will continue to be disbursed behind closed doors; nevertheless, it's still unable to comprehend these expenditures' scope completely.
There is no capital or expansion plan that can speed up the time required for a spirit to age, which means that by the time a newcomer will be prepared to discharge a cask, the industry will have undergone a significant transformation. If it is dependent on what they are seeing on sale right now, then the economy and shelf competitiveness that everybody is modelling off of is useless because it has already taken place in the past. It is more difficult to precisely anticipate the rise of any other spirit's use compared to the domestic demand of whisky in Australia.
Whisky might be a recognised classification that distillers are trying to pursue, but just like in other nations, it is highly improbable to be the reason of a migration period away from gin overnight, and instead, just as it has for the dual manufacturers somewhere else, it will start creating boom and bust circumstances of its own. 
We believe that the other segments, such as vodka, vermouth, liqueurs, and other aperitifs, that are mostly unexplored have the potential to be the distinguishing element that influences the growth of the national distilling business in Australia over the long run.
It is challenging to produce one's vodka from the start, but, similar to the production of many European brands, purchasing Neutral Spirit, purifying it (and modifying it, if wanted), and bottling it takes relatively little equipment or expertise on the part of the producer. Taking on Vodka or Vermouth presents significant business potential due to the abundance of wine producers and renowned growing locations, the ease with which bulk manufactured grape spirit can be accessed, and the fascinating native herbs.
When you mix this information with the expertise that manufacturers have obtained in the manufacturing of gin and the involvement that people who drink have shown in herbal spirits, we believe that this is a region in which most distillers might discover quick victories that would assist quickly create manufacturing capacity in the short to mid-term.
A Strong Word Of Warning
All of the foregoing operates under the assumption that each and every distillery that has launched is operating at its full potential and possesses a smart plan, which isn't always the case. There are a lot of new distilleries opening up, and the majority of them lack experience in the beverage market and have varying degrees of commercial savvy.
Additionally, Australia is plagued by three other issues that constitute a problem and will inhibit the industry's progress in the years to come. To begin, the tax rate on alcohol is one of the highest anywhere in the world, which makes it extremely difficult for those who do not have a significant cash flow behind them.
Second, there is a disparity between the volume of demand and the number of options available from distributors and wholesalers. Few of these intermediaries have the equipment and the capability to meet the requirements of distilleries just getting started, as well as the tolerance to cope with the developing teething problems and financial restrictions that start-up distilleries face.
In conclusion, the landmass of Australia is enormous, and more than three-quarters of the country's craft distilleries are situated in somewhat remote areas. These areas typically have fragile economies, and employment prospects are scarce in these areas. Moreover, because of the abundance of other local firms, it can take time to draw in the best talent that is necessary for growth, to be dependent on varying levels of tourism, and to discover methods for communicating with audience members in distant locations. These challenges are particularly difficult to surmount when the wider scenery is already so crowded with other domestic operations.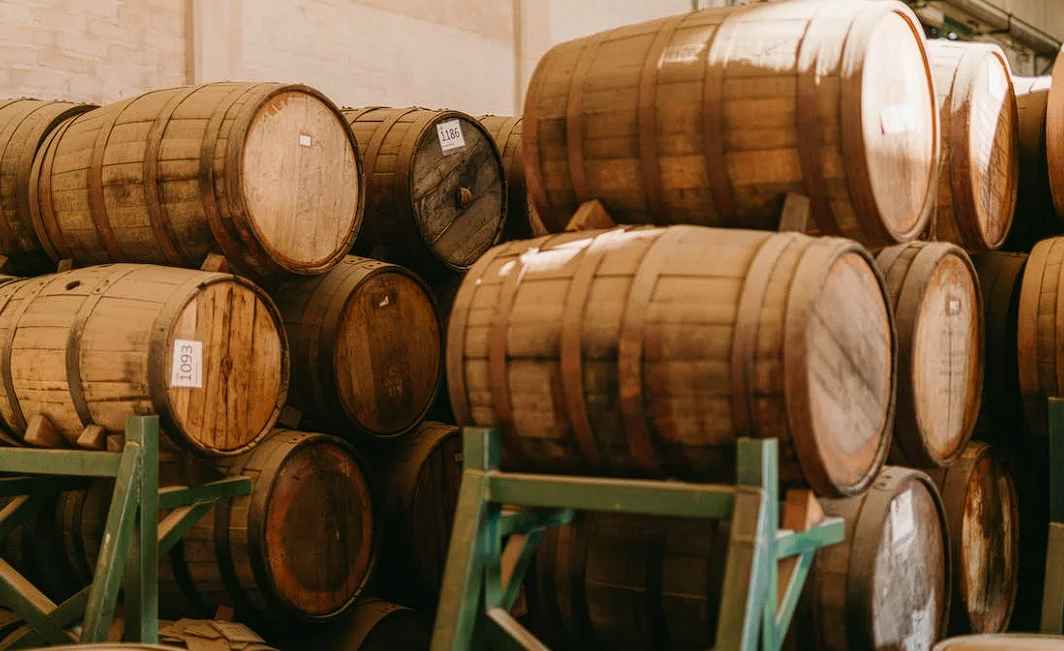 Craft Spirits Produced By Some Of Australia's Finest Micro-Distilleries
Lark Distillery, Tasmania
Bill Lark, the company's founder, is revered as the "godfather of Australian whisky." After concluding that the pure water and highland peat bogs of Tasmania were perfect for producing whisky, he worked to invalidate an antiquated local law that had effectively prohibited distilling for more than 100 years. 
This allowed him to establish his own distillery, which sparked a boom in craft spirits production throughout the country. Toast Bill at the Lark's basement door; his gently peated, somewhat sweet whisky is the perfect way to start a night spent in the historical riverside neighbourhood of Hobart.
Four Pillars, Victoria
You cannot help but observe the enormous shed-like structure that serves as the home of the Four Pillars distillery as you make your way from Melbourne to the grapevine-covered slopes of the Yarra Valley, which is one of the premier wine locations in the state of Victoria. Within, guests can take in the shining copper stills, which are called after the mothers of the company's founders. 
They can also taste the finished product while learning about the one-of-a-kind gin's components, like whole oranges and Tasmanian pepper berries. The oranges that are left over after producing the gin are used to make marmalade; at long last, it is acceptable to consume anything that is linked to gin in the morning!
Kangaroo Island Spirits, Kangaroo Island
Kangaroo Island Spirits, also fondly referred to as KIS, is a gin distillery that has won numerous awards. The company is located on Kangaroo Island, which is famous for its stunning beaches, nature hikes, and diverse fauna. The vodkas have a flavour that is reminiscent of the distillers capturing the untamed and fresh essence of the island itself and bottling it; a clear illustration of this would be the SLAP vodka (which is an acronym for samphire, lime, and pepper). 
The liqueurs, on the other hand, are what make folks go weak in the knees. Because it's created with Kangaroo Island's out-of-this-world Ligurian honey, the magnificent Honey and Walnut liqueur routinely runs out. There's a good reason for that: the liqueur has just as much shock power as the island itself.
Sullivans Cove, Tasmania
This whisky distillery has racked up an impressive number of accolades over the years, including the label of "world's best single malt" at the whisky industry's version of the Academy Awards in 2014. Ever since it has also been honoured with a number of other accolades. 
Fans can get a glimpse behind the curtains during distillery visits and sample some of the heavenly things; tasting it is comparable to having angels dance on your tongue. Distillery tours are available. Since the distillery is only a few minutes' drives away from Hobart Airport, you will have plenty of time to have a whisky flight (sampling board) there before boarding your flight.
The West Winds Gin, Western Australia
The gins produced at this distillery in Margaret River, which is located in Western Australia, are extremely contemporary, super Australian, and remarkably far supremely overall, and West Winds Gin has won a variety of international prizes to demonstrate it. Some of the fresh produce used in the production of these gins include lemon myrtle, wattle seed, and Australian bush tomato. 
You may choose from a few different variations, and each of them features daring flavour combinations that are quite forward-facing and delicious. The company was titled after the refreshing sea breezes you can nearly feel in everyone, combined with the brand's namesake. These gins are not to be trifled with!
Frequently Asked Questions
One of the driving factors behind the growth in the distillery industry is premiumization: the concept that consumers are willing to pay more for a product that they perceive is unique and one-of-a-kind. Successful craft distilleries aren't just selling a product. They're selling a story.
The distillery industry uses sugarcane molasses, cereals, and other agro products for producing alcoholic beverages. The production of fermented and distilled drinks throughout the world is based on materials that can be grown locally and are best suited to prevailing climatic conditions.
One of the driving factors behind the growth in the distillery industry is premiumization: the concept that consumers are willing to pay more for a product that they perceive is unique and one-of-a-kind. Successful craft distilleries aren't just selling a product. They're selling a story.
When distilling, a proofing hydrometer (also called a spirit hydrometer) is used by distillers to measure final alcohol content, which also indicates density but only involves a single measurement. The biggest difference between proofing and brewing hydrometers is the scale.
The key difference is that a craft distillery uses authentic ingredients and is independently owned. A micro-distillery, while small in comparison to the larger brands, can still produce large batches of product. Unlike a craft distillery, not all micro-distilleries are independently owned.