The coastal city of Victoria in the Australian state of Victoria is known not only for its thriving arts scene, famous landmarks, and coffee culture but also for its meticulously kept gardens and lawns. Melbourne is located in the southeast corner of Australia. As a result of the city's citizens taking increased pride in their outside spaces, there has been an increase in the demand for high-quality lawn mowing services. It does not matter if you have a small backyard area or a huge garden; maintaining the grass by cutting it and keeping it neat is crucial for the garden's appearance and health.
This article will provide you with an overview of the best ten lawn mowing services in Melbourne, enabling you to maintain the perfect lawn condition throughout the year. This list includes a variety of service providers that can cater to a wide range of requirements and financial constraints. Some businesses on this list have been in operation for decades, while others are more recent additions that bring creative approaches.
Add a header to begin generating the table of contents
Must Have Maintenance
Must Have Maintenance, located in Melbourne, Victoria, is a renowned professional lawn mowing company. They pride themselves on delivering services that are not only affordable and reliable but also swift. Their approach is rooted in friendliness, integrity, and value, ensuring that clients receive top-notch care for their gardens.
Their commitment to high-quality and affordable garden maintenance services has made them a go-to choice for many in the Melbourne area.
Services Offered:
Tree pruning

Hedge trimming

Lawn mowing

Flower beds care

Green waste removal

Additional gardening services
Phone: 1300 687 846
Email: info@musthm.com
Website: https://musthavemaintenance.com.au/
SHM Property Services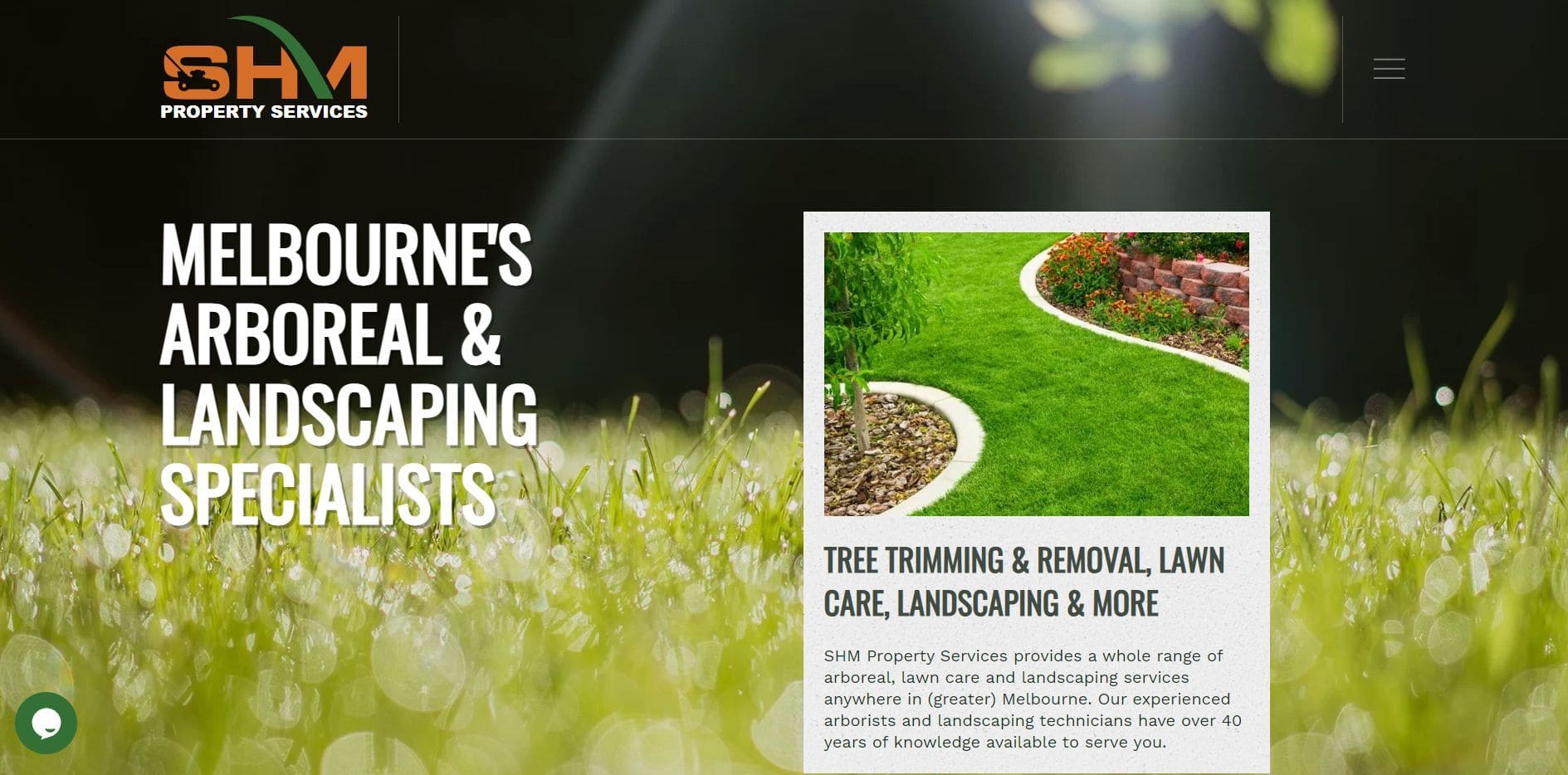 SHM Property Services is a Melbourne-based company specializing in a wide range of arboreal, lawn care, and landscaping services. With over 40 years of experience, their team of arborists and landscaping technicians offer comprehensive property services to the greater Melbourne area.
The company prides itself on being a one-stop-shop for all property service needs in Melbourne, particularly focusing on the northern suburbs and surrounding areas.
Services offered:
Garden Maintenance

Tree Services (including tree trimming and removal)

Landscaping

Lawn Mowing

Strata Corporation Maintenance

Mulching

Gutter Cleaning

Edging

Hedge Pruning

Weed Control

Rubbish Removal
Phone: +61 411 339 252
Website: https://www.shmpropertyservices.com.au/
Top Cut Lawn Mowing
Top Cut Lawn Mowing is a professional lawn mowing and gardening service provider based in Melbourne. The company prides itself on offering services for all seasons, operated by individual owners who come equipped with all the necessary equipment to handle jobs of any size. 
All gardeners associated with Top Cut Lawn Mowing are police-checked and fully insured. The company has established its reputation in Melbourne and is now looking to expand its services to other states in Australia.
Services Offered:
Garden Cleanup

Gutter Cleaning

Hedge Trimming & Topiary

Lawn Mowing

Pruning & Trimming

Ride on Mowing

Rubbish Removal

Slashing

Tree Cutting

Weeding
Phone: +61 421 096 116
Website: www.topcutlawnmowing.com.au
Gardening Angels Lawn Mowing
Gardening Angels is a dedicated and passionate gardening service provider based in Melbourne, Australia. They pride themselves on delivering high-quality lawn and gardening maintenance services tailored to individual client needs. Their team believes that gardens should be enjoyed by everyone, and they aim to transform any space into a beautiful oasis. 
With a focus on customer satisfaction, they offer a range of services, from lawn mowing and hedge trimming to high-pressure cleaning and rubbish removal. Their services cater to various properties, including homes, aged care facilities, office gardens, and schools.
Services Offered:
Commercial Work: Garden cleaning and maintenance for businesses.

Lawn Mowing: Cleaning up lawns of any size.

Spraying: Treatment for weeds, driveways, and more.

Whipper Snipper: Edging, pathways, and more.

Hedge Trimming: Pruning and hedge trimming services.

Gardening Maintenance: Weeding, cleanup, and more.

Rubbish Removal: Removal of garden waste and other rubbish.
Phone: 0467 001 100
Email: gardeningangels015@gmail.com
Website: gardeningangel.com.au
Leave It To Luke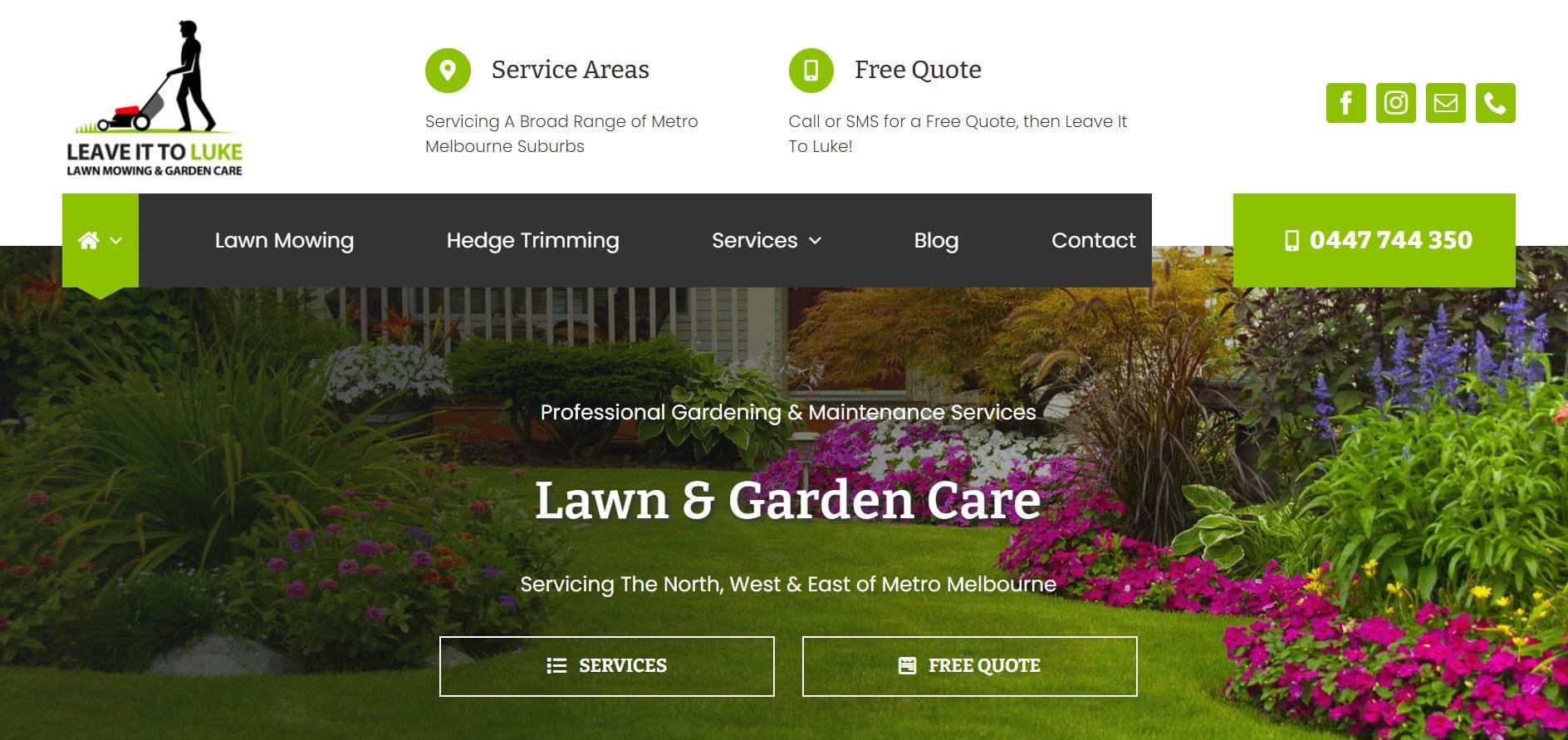 Leave It To Luke is a professional gardening and lawn care service provider based in Melbourne. They emphasize the significance of a well-maintained outdoor space, understanding that it not only enhances the aesthetic appeal of a property but also offers functional benefits. 
Catering to both homeowners and businesses in Melbourne's metropolitan area, the company takes pride in ensuring gardens remain vibrant and healthy throughout the year. Their team of expert gardeners is dedicated to helping clients achieve their desired outdoor aesthetics, ensuring that gardens not only look good but also reflect the pride and joy of the property owner.
Services Offered:
Lawn Mowing: Regular and precise mowing to maintain lawn health.

Weeding: Removal of unwanted plants to ensure garden aesthetics.

Hedge Trimming: Shaping and maintaining hedges for a neat appearance.

Pruning: Cutting back plants to promote growth and maintain shape.

Edging: Defining garden borders for a polished look.

Spraying: Treatment for pests and diseases.

Garden Waste Removal: Efficient removal of garden debris.

Garden Maintenance: Comprehensive care to keep gardens vibrant throughout the year.
Phone: +61 447 744 350
Email: hello@leaveittoluke.com.au
Website: leaveittoluke.com.au
Mohan Lawn Mowing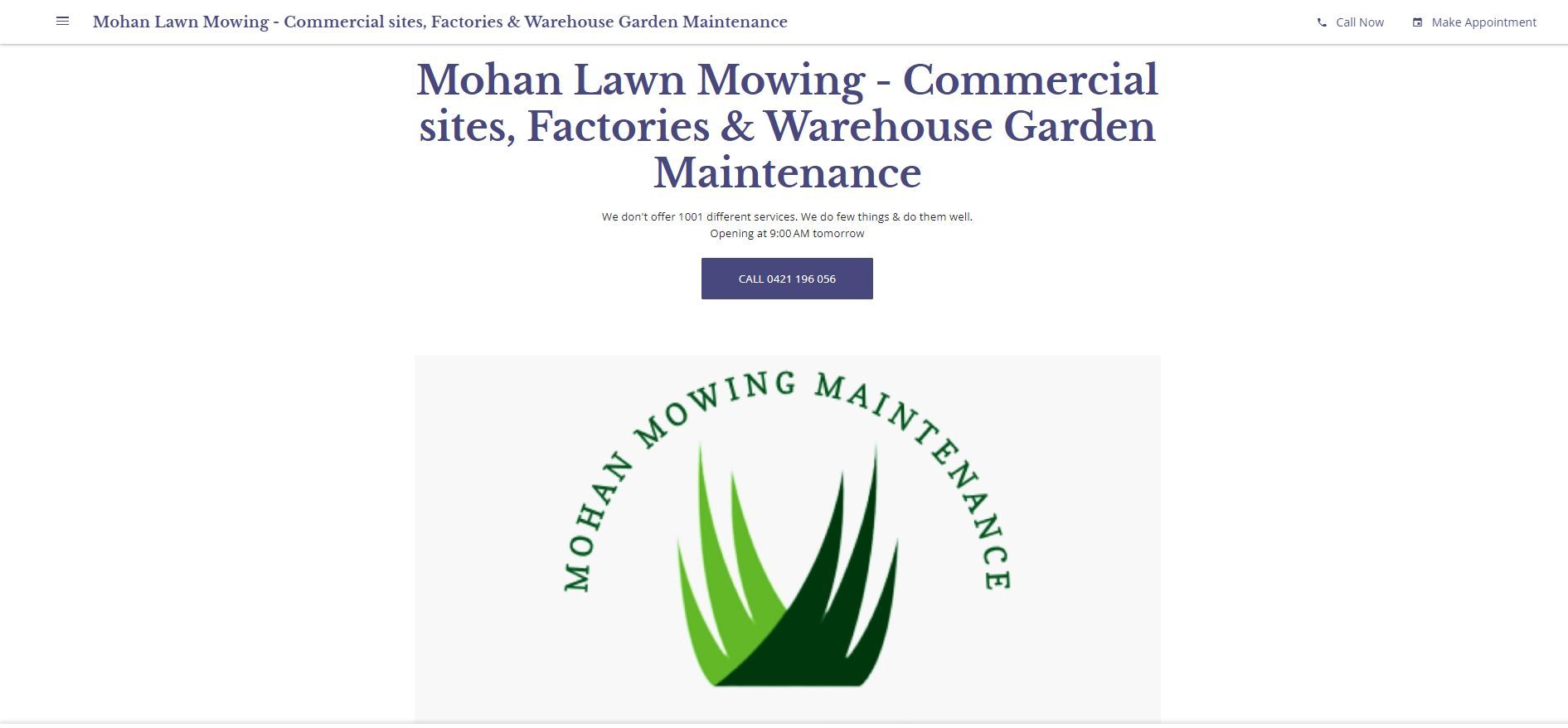 Mohan Lawn Mowing specializes in garden maintenance for commercial sites, factories, and warehouses. With a straightforward approach, they emphasize that they don't offer a vast array of services but focus on doing a few things exceptionally well. 
Their commitment to quality is evident from the positive testimonials they've received, with clients praising their professionalism, friendliness, and the outstanding results they deliver. Mohan Lawn Mowing's services are particularly sought after within a 5 km radius of Deer Park, where they have established a reputation for reliability and excellence.
Services Offered:
Lawn Mowing: Regular mowing to maintain lawn aesthetics and health.

Edging/Whipper Snipping: Precise edging for a polished garden look.

Block Slashing: Cutting off larger areas or overgrown plots.
Phone: 0421 196 056
Website: mohangardening.com.au
Precision Gardening Solutions
Precision Gardening Solutions is a dedicated lawn care and gardening service provider that aims to transform yards into lush, green paradises. With a team of skilled professionals, they offer a comprehensive range of services designed to cater to the diverse needs of their clients. 
Whether it's achieving a dreamy green lawn or maintaining a beautiful garden, Precision Gardening Solutions ensures top-notch service quality. They have garnered positive reviews from satisfied customers, reflecting their commitment to excellence. As of September 1st, 2023, the company has shifted its focus to provide ongoing fortnightly lawn and garden maintenance services to better cater to their regular clientele.
Services Offered:
Lawn Care Services: Including ongoing lawn mowing, lawn care plans, fertilization, and weed control.

Gardening Services: Offering services like hedging, tree pruning, pest and disease management, mulching, weed control, and planting.
Phone: 0482 090 033
Website: precisiongardeningsolutions.com.au
Jim's Mowing
Jim's Mowing is Australia's leading mowing and garden care company, recognized as the nation's most trusted lawn mowing and garden maintenance business. With a presence in major cities such as Sydney, Melbourne, Brisbane, Perth, Adelaide, Hobart, and Canberra, the company has established itself as a household name. In 2023, Jim's Mowing was honored as the "Best Mowing And Gardening Company" by Product Review.
Services Offered:
Lawn Mowing: Professional mowing and maintenance services including fertilizing, aeration, coring, and turf laying.

Gardening Services: Regular garden care, maintenance, and one-off garden tidy-ups.

Hedge Trimming & Pruning: Maintenance of garden hedges, small trees, shrubs, and feature hedges.

Gutter Cleaning: Seasonal cleaning of roofing gutters to prevent water build-up and potential damage.

Rubbish Removal: Garden clean-ups and removal of garden rubbish and debris.

Garden Landscaping: Comprehensive garden landscaping and design services, including garden design, soil & plant selection, irrigation, retaining walls, and garden beds.
Phone: 131 546
Website: Jim's Mowing Australia
TDE Garden Services
TDE Garden Services is a dedicated professional lawn and garden maintenance business that primarily serves the Greenvale area and its neighboring suburbs. Committed to delivering high-quality work, the company ensures that every garden they handle is transformed into a space that clients will cherish. 
They offer a range of flexible services, including fortnightly, monthly, and one-off visits, all of which are tailored to meet the unique needs of each client.
Services Offered:
Professional lawn maintenance

Garden maintenance

Fortnightly visits

Monthly visits

One-off garden service visits
Phone: 0433 515 151
Email: tdegardenservices@gmail.com
Website: www.tdegardenservices.com.au
Mrsingh Lawn Mowing Services Melbourne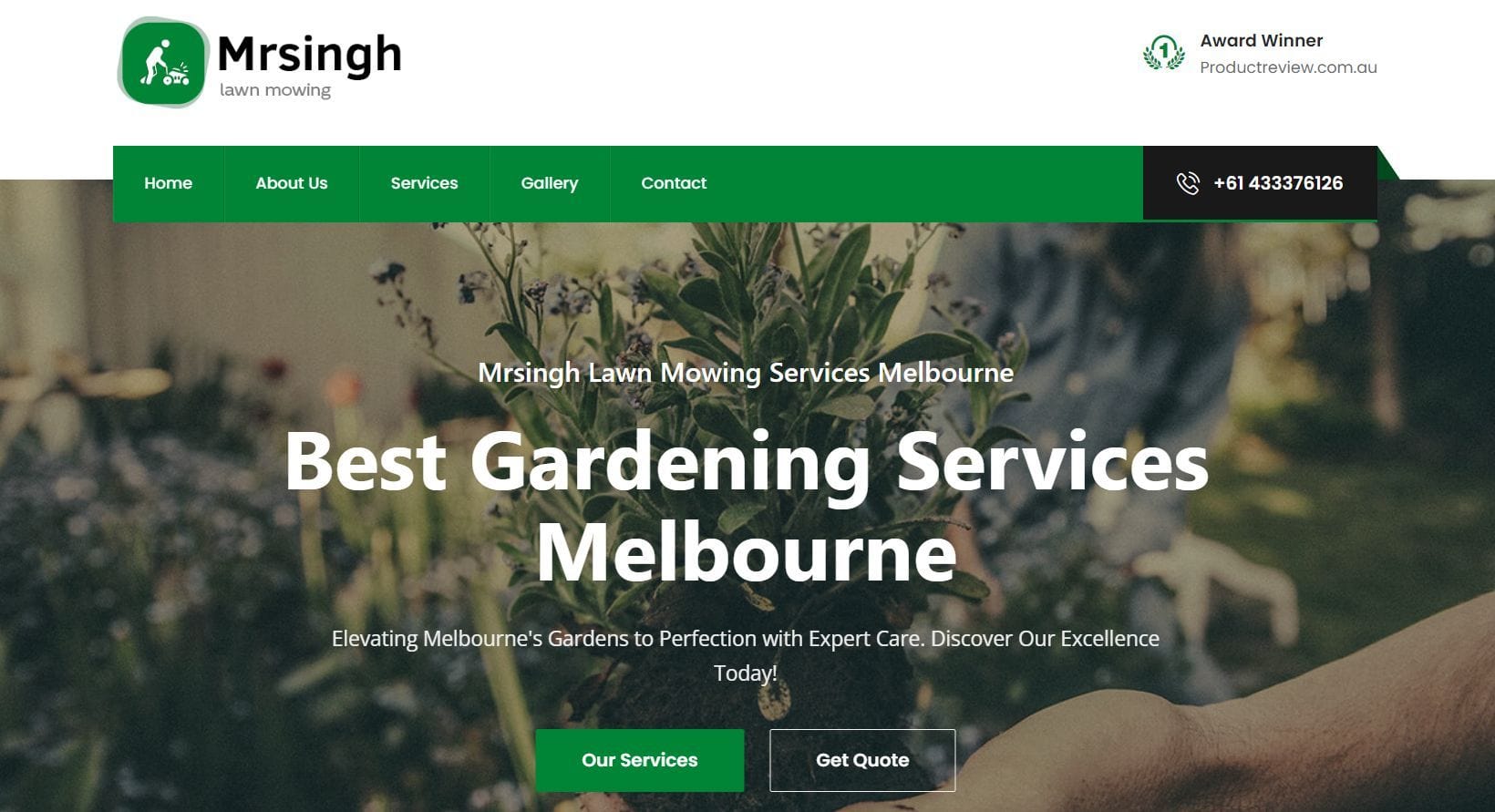 Mrsingh Lawn Mowing Services is a renowned lawn care and gardening service provider located in Melbourne. With a reputation for excellence, the company has been recognized as an award winner on Productreview.com.au. They pride themselves on delivering top-notch lawn care, ensuring that every lawn they handle reflects their commitment to quality and mastery.
Choose Mrsingh Lawn Mowing Services for a greener, healthier, and more vibrant outdoor space. Your satisfaction is their priority, and they will redefine the beauty of your lawn and garden in Melbourne, Victoria. Welcome to the future of lawn care and gardening.
Services Offered:
Lawn Mowing: Supreme lawn care services tailored to Melbourne's unique climate and terrain.

Pest Control: Comprehensive pest control solutions to ensure a pest-free environment for homes and gardens.

Gardening Services: Expert care to elevate gardens to perfection, covering all aspects of garden maintenance.

Grass Cutting: Precision grass cutting to enhance the beauty and health of lawns.

Watering Garden: Efficient garden watering services to ensure optimal plant growth.

Gutters Cleaning: Thorough cleaning of gutters to prevent blockages and water damage.
Phone: +61 433376126
Email: contact@mrsinghlawnmowing.com
Website: mrsinghlawnmowing.com
The ideal lawn length depends on your climate, but most experts agree you should keep your grass between 2 1/2 inches to three inches long, with the last cut of the season remaining the same.
Yellow grass is a sign of low nutrition and can be caused by too little water, too much water, blunt cutting blades on your mower, or lawn diseases. Water your lawn if it's too dry, and aerate your soil if puddles are collecting. Sharpen your cutting blades on your mower for a cleaner cut.
We all face a question when mowing the grass: Should I bag my clippings or leave them on the lawn? In most cases, the answer is easy. Recycle the grass clippings by leaving them on the lawn. Doing so will save you time and energy and return valuable nutrients to the lawn.
Round and round your yard, you go. Cutting in concentric circles is efficient because all your turns are in the same direction. Since turns are more gradual, maneuvering your mower is also easier. A circular pattern will also match the cuts you make around trees and flower beds.
Your lawn mower can help fight weed growth and bring back your yard in tip-top shape. Every time you use your machine, you'll cut everything in the surrounding area, including weeds and grass. However, as grass recovers faster than weeds, the lush greenery of your lawns will return quicker than you think.