Finding the right tax professional is the first step to smart money management. There is a small group of financial geniuses in Queensland who have learned the art of tax optimisation. Queensland is known for having a diverse economy. With this exclusive list, we take you on a tour of the best tax experts in Queensland. These tax accountants aren't just good with numbers; they're also financial planners who can help you reach your financial goals, pay the least amount of taxes possible, and get the most money back. 
Whether you're a business owner looking to plan your taxes strategically or an individual looking to save money on your taxes, our guide will help you find the best and top tax accountants in Queensland. Let's look at how these professionals can help you become financially successful while also making sure you follow tax rules.
Add a header to begin generating the table of contents
Tax Window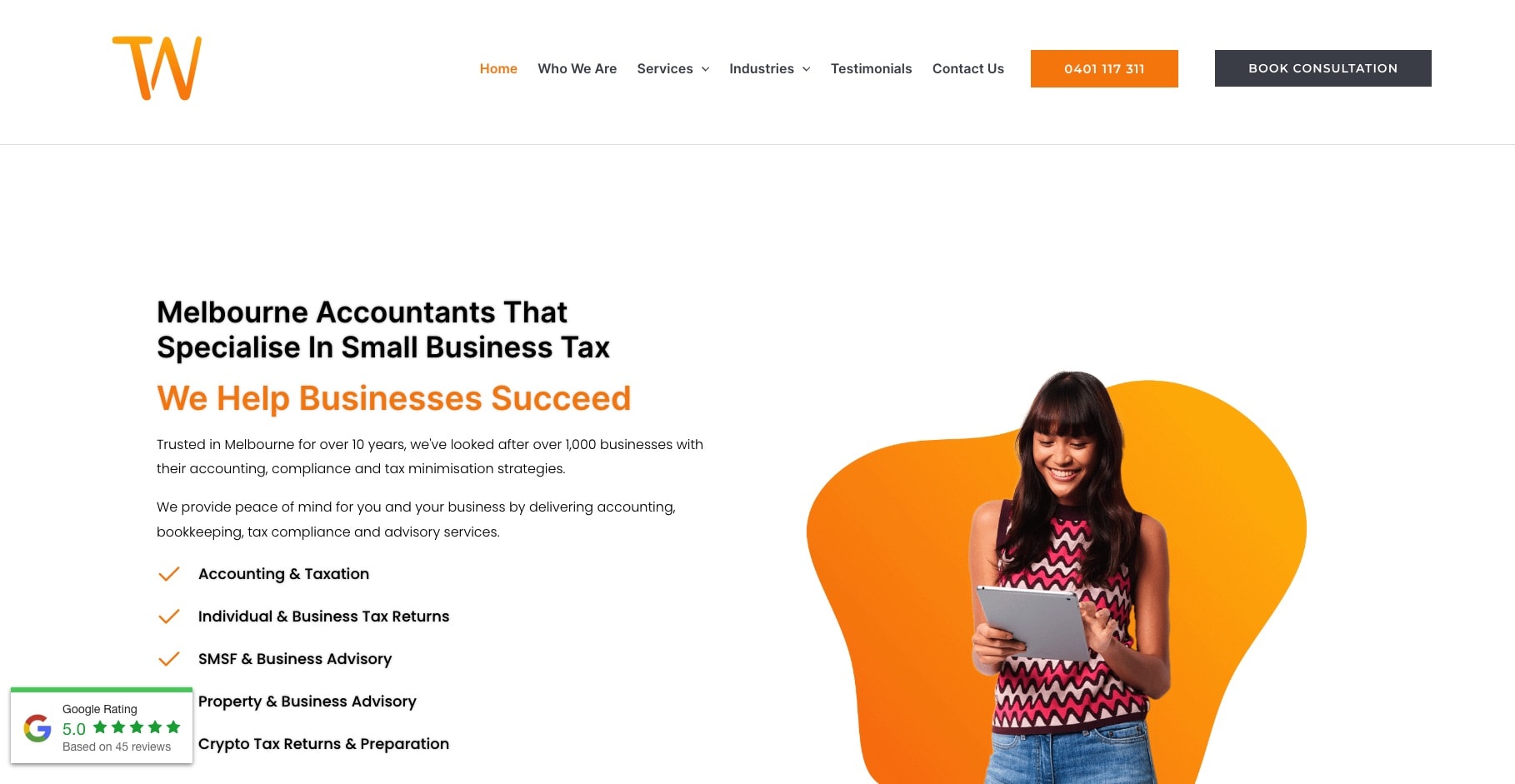 The Melbourne Accountants specialise in providing comprehensive financial services tailored to small businesses and individuals in Melbourne, with a track record of trust and reliability spanning over a decade. Their Melbourne-based team of expert tax practitioners is committed to guiding clients through the intricacies of tax and accounting to ensure financial success. 
Whether you're an individual or a small business owner, they offer services to meet your specific needs, from tax planning to compliance and advisory. For small business owners in Melbourne, their suite of specialised accounting services is designed to elevate financial success, offering services like BAS/IAS returns, bookkeeping, and payroll services in addition to the above-mentioned services. They pride themselves on providing expert guidance, accurate tax filing, and robust tax compliance assistance, ensuring clients' financial freedom and security.
Services Offered:
Accounting & Taxation

Individual & Business Tax Returns

SMSF (Self-Managed Superannuation Fund) & Business Advisory

Property & Business Advisory

Crypto Tax Returns & Preparation
Phone: 03 9999 8538
Email: info@taxwindow.com.au
Website: https://www.taxwindow.com.au/
Hillyer Riches Tax Accountants & Business Advisors
Hillyer Riches, an accounting practice with over 30 years of trust and experience in Melbourne, specializes in helping businesses succeed by providing a range of essential financial services. Located in Carnegie East, Hillyer Riches is known for its expertise in cloud accounting and bookkeeping automation solutions. 
They understand that accounting and tax-related concerns can be burdensome and distracting for business owners, and their goal is to eliminate uncertainties, automate routine tasks, ensure compliance, and minimize tax liabilities. They offer both in-person and online services, making it convenient for clients to work with them. Hillyer Riches is not just about theory; their experienced team of qualified accountants and business advisors provides practical advice to help family-owned businesses achieve real results, whether they are startups, established companies, or individuals seeking financial guidance and protection for their investments.
Services Offered: 
Accounting

Taxation

Bookkeeping

SMSF (Self-Managed Superannuation Fund)

Business Advice
Phone: 03 9571 5333
Email: info@hillyerriches.com.au 
Website: https://hillyerriches.com.au/
Bookkept Tax & Business Advisors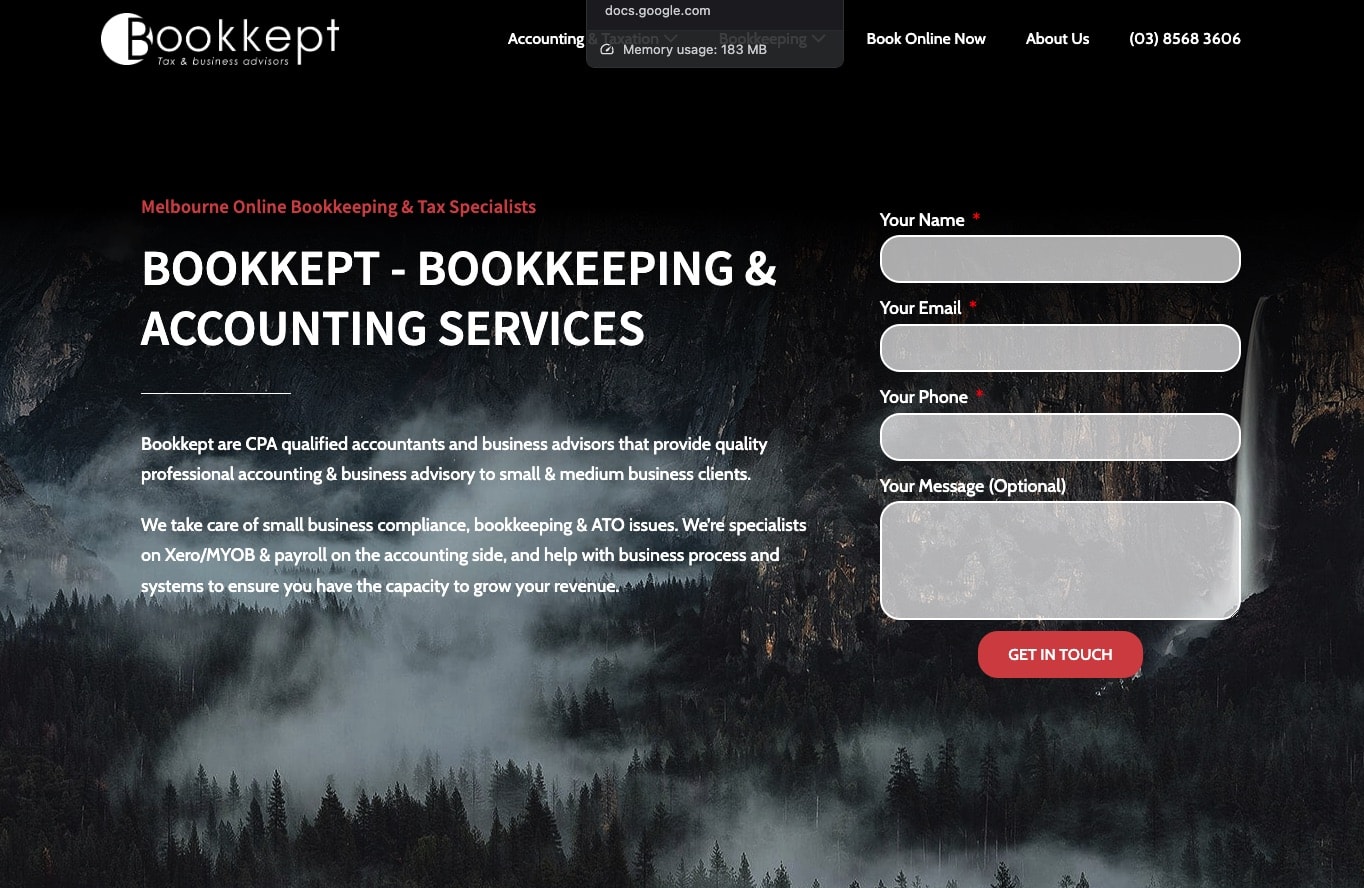 Bookkept is a team of CPA qualified accountants and business advisors dedicated to providing high-quality accounting and business advisory services to small and medium-sized businesses. They specialise in handling small business compliance, bookkeeping, and ATO (Australian Taxation Office) matters. 
Based in Victoria, Bookkept is a boutique accounting and bookkeeping firm that offers complete business solutions. Their team of expert BAS agents, book-keepers, and accountants aims to free up time for business owners, enabling them to concentrate on running their businesses.
Services Offered: 
Tax & Business Accounting Services

Personal Tax Returns

Bookkeeping & BAS (Business Activity Statement) Services

Budget, Cash Flow & Forecasting

Business Mentoring
Phone: 03 8568 3606
Email: info@bookkept.com.au
Website: https://www.bookkept.com.au/
EWM Accountants & Business Advisors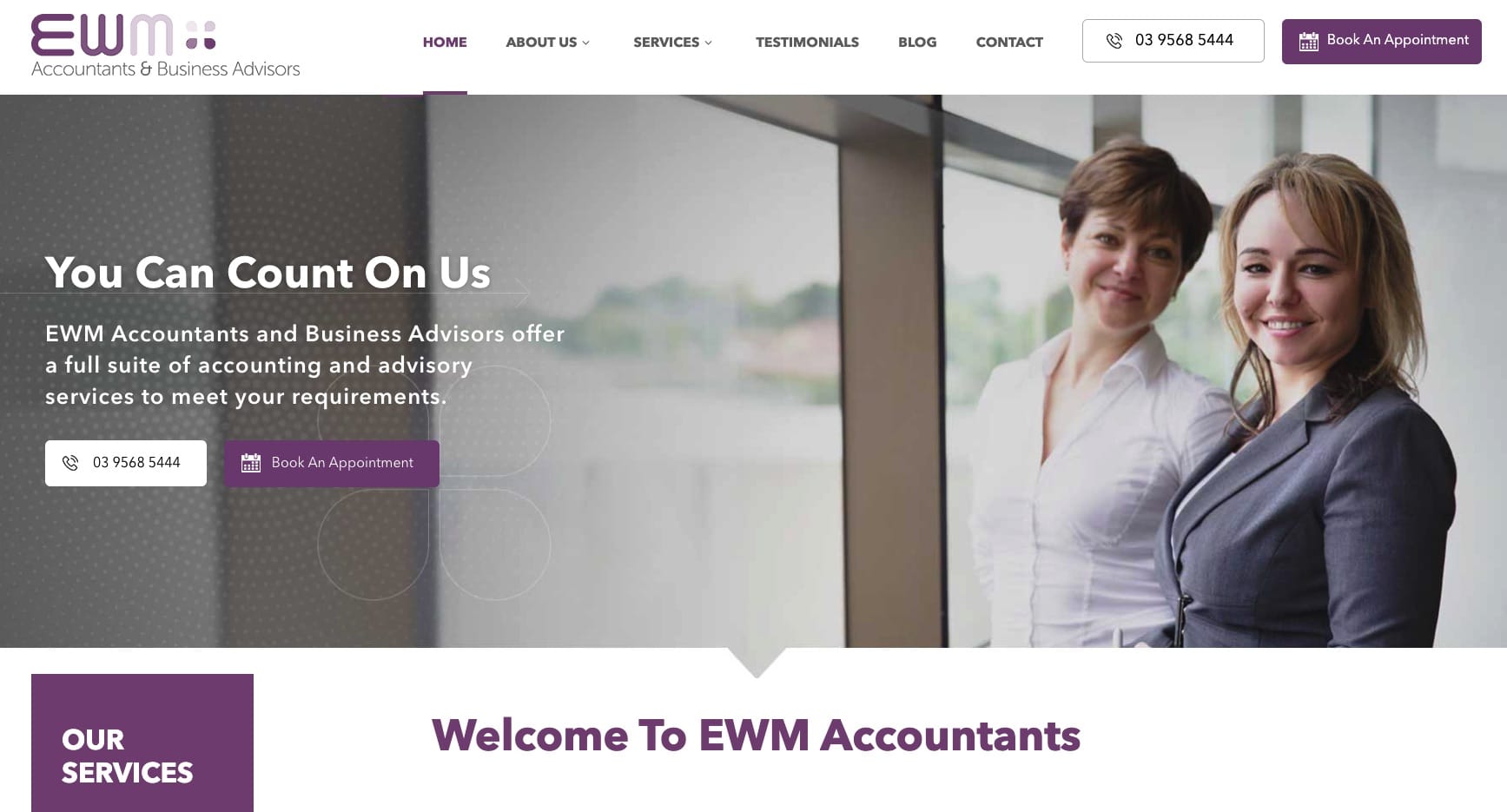 EWM Accountants and Business Advisors is a specialised taxation and advisory firm with over 30 years of experience, catering to the needs of small businesses. They pride themselves on tailoring their procedures to meet the specific requirements of each client. Whether you prefer digital file sharing via Dropbox, traditional mail correspondence, or need a wide range of financial services beyond accounting, EWM can accommodate your needs. 
EWM Accountants and Business Advisors aim to support and grow their clients' businesses by providing expert financial management guidance and compliance solutions. Their team of qualified professionals is committed to building one-on-one relationships with clients and offering tailor-made accounting and business advice to help clients thrive.
Services Offered:
Accounting Services
Budgeting, 

Business Advisory, 

Cash Flow Management, 

Ownership Structures, Trusts, And Asset Protection.
Bookkeeping and Accounting
Annual Accounts To Periodic Management Accounts, 

Providing Real-Time, Accurate Financial Information For Effective Business Management
Taxation Services: 
Income Tax Advisory

Salary Packaging

Payroll Tax

Capital Gains Tax

Gst, 

Tax Risk Management, 

Tax Planning, Structuring

Fringe Benefit Tax
Phone: 03 9568 5444
Email: info@ewmaccountants.com.au
Website: https://www.ewmaccountants.com.au/
Amalgam Advisors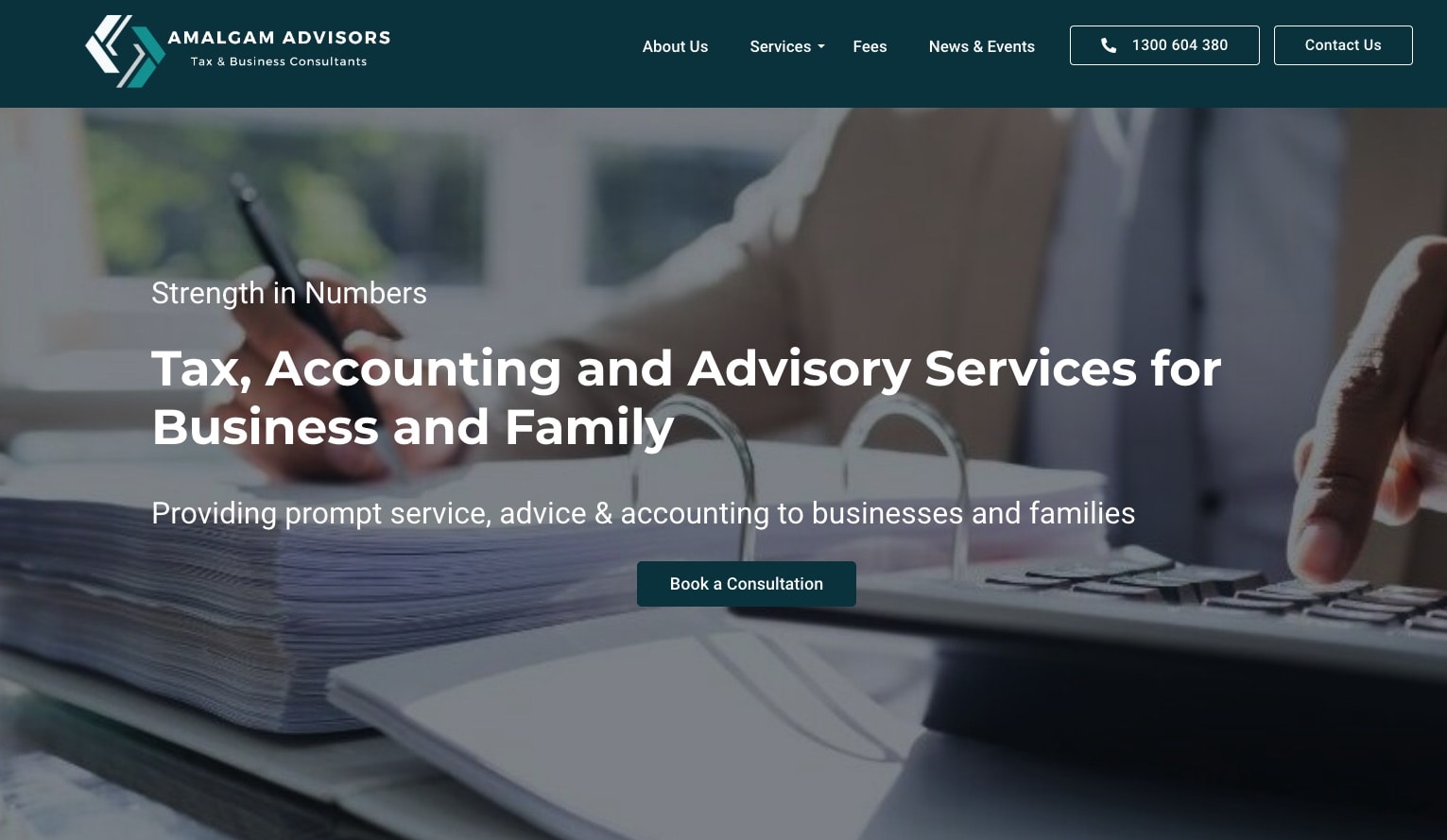 Amalgam Advisors is a dedicated firm specialising in taxation, accounting, and financial planning services. They prioritise providing tailored tax solutions that are effective and align with the specific needs and requests of their clients. With a focus on building strong client relationships, they offer a range of services designed not only for routine accounting matters but also for developing tax-efficient strategies to minimize tax obligations while maximizing wealth.
Amalgam Advisors is committed to providing clients with comprehensive tax and accounting services while staying up-to-date with the latest tax legislation to ensure compliance and financial success.
Services Offered:
Preparation and lodgment of income tax returns for individuals, companies, trusts, partnerships, and SMSFs (Self-Managed Superannuation Funds).

FBT (Fringe Benefits Tax) return preparation and lodgment.

Assistance with ATO (Australian Taxation Office) registrations.

Expert advice on Capital Gains Tax (CGT) and Goods and Services Tax (GST).

Guidance and support for managing tax obligations, liabilities, and payments.

Preparation of interim financial accounts with analytical commentary.

Development of budgets and cashflow projections to help clients achieve their financial goals.
Phone: 1300 604 380
Email: admin@amalgam.com.au
Website: https://amalgam.com.au/
GM Tax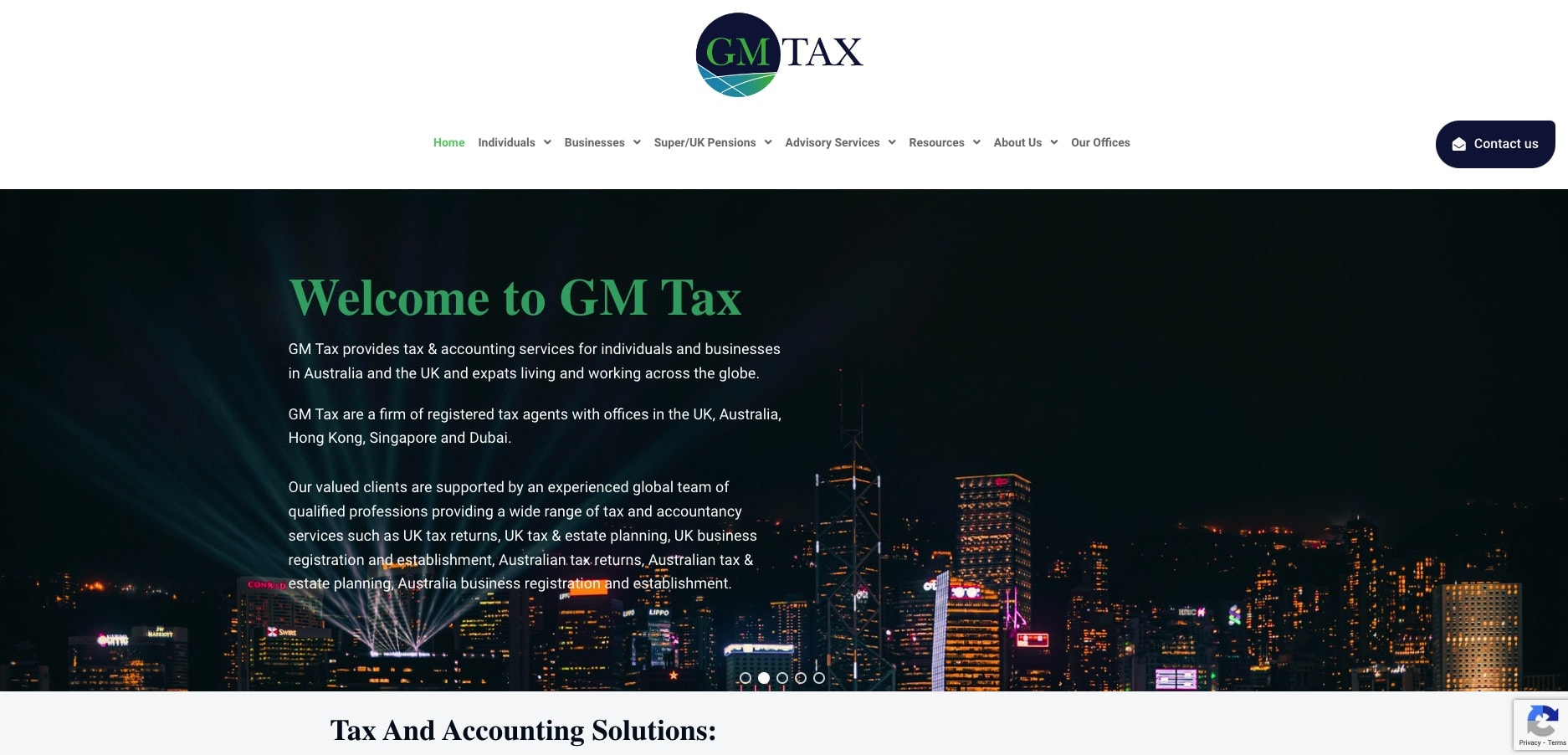 GM Tax is a firm of registered tax agents with a global presence, offering tax and accounting services to individuals and businesses in Australia, the UK, and for expatriates worldwide. They have offices in multiple countries, including the UK, Australia, Hong Kong, Singapore, and Dubai. GM Tax specializes in a wide range of tax and accountancy services, including UK and Australian tax returns, estate planning, business registration and establishment, and more. Their services are designed to cater to the needs of individuals and businesses in various tax jurisdictions.
GM Tax prides itself on providing fixed, agreed-upon fees and is a preferred solution for migrants, businesses, and expatriates navigating the complexities of tax and accounting across borders.
Services Offered:
Capital gains tax returns and individual tax returns for both the UK and Australia, including expert advice on tax deductions to minimize tax liabilities.

Preparation of financial statements and tax returns for businesses in the UK and Australia, 

Assistance with establishing payroll and GST/VAT reporting for offshore and UK/Australian businesses

Income and capital gains tax planning, structuring, and guidance on offshore assets such as property and investments in the UK and Australia.

Guidance on tax-efficient retirement options, especially for non-UK residents receiving pension income from the UK.

Advice on business structures and establishment in both countries, including companies, family trusts, and SMSFs.

Expertise in areas such as residency, migration, inheritance tax, capital gains tax, and structuring advice for investments, pensions, and superannuation in the UK and Australia.
Phone: 07 3053 5758
Email: info@gmtax.com.au
Website: https://gmtax.com.au/
Tax Store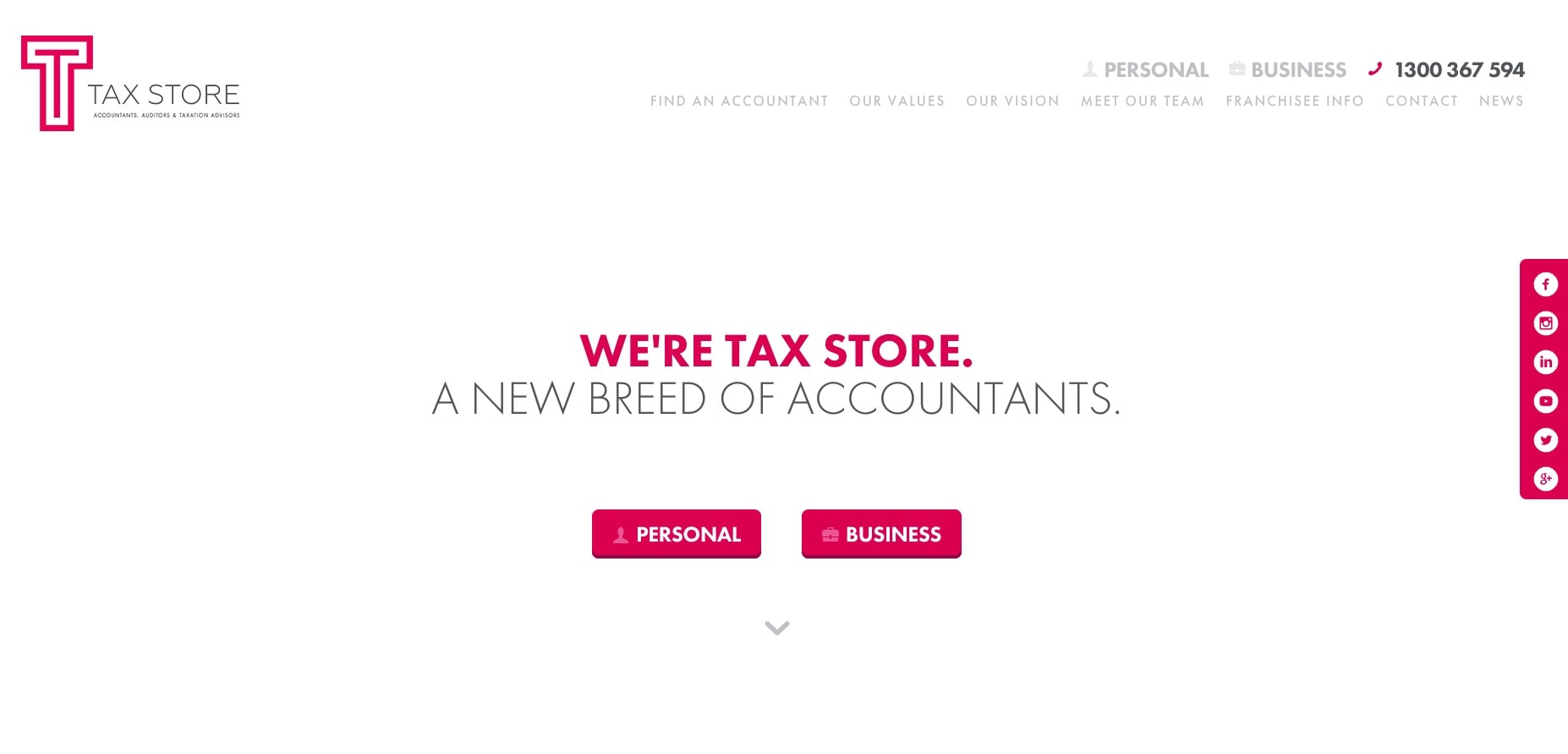 Tax Store is a network of accounting firms and taxation professionals that specializes in providing tailored financial service solutions for small businesses. They pride themselves on putting together a team of experts around each client to support their growth. With a whole-of-life, whole-of-business approach, Tax Store offers a range of accounting, taxation, and financial solutions.
They aim to simplify the complexities of accounting and financial reporting for businesses, allowing clients to focus on growing their businesses. Additionally, Tax Store offers tax return services with a focus on maximizing returns and minimizing tax liabilities, all while adhering to ethical standards and professional conduct.
Services Offered:
Annual Financial Statements

Periodic Management Accounts

Bookkeeping

Fringe Benefits Tax Returns

Applications for Research & Development Tax Concessions

Compliance requirements associated with other indirect taxes
Phone: 0402 854 468
Email: yen.leong@taxstore.com.au
Website: https://taxstore.com.au/
HLB Mann Judd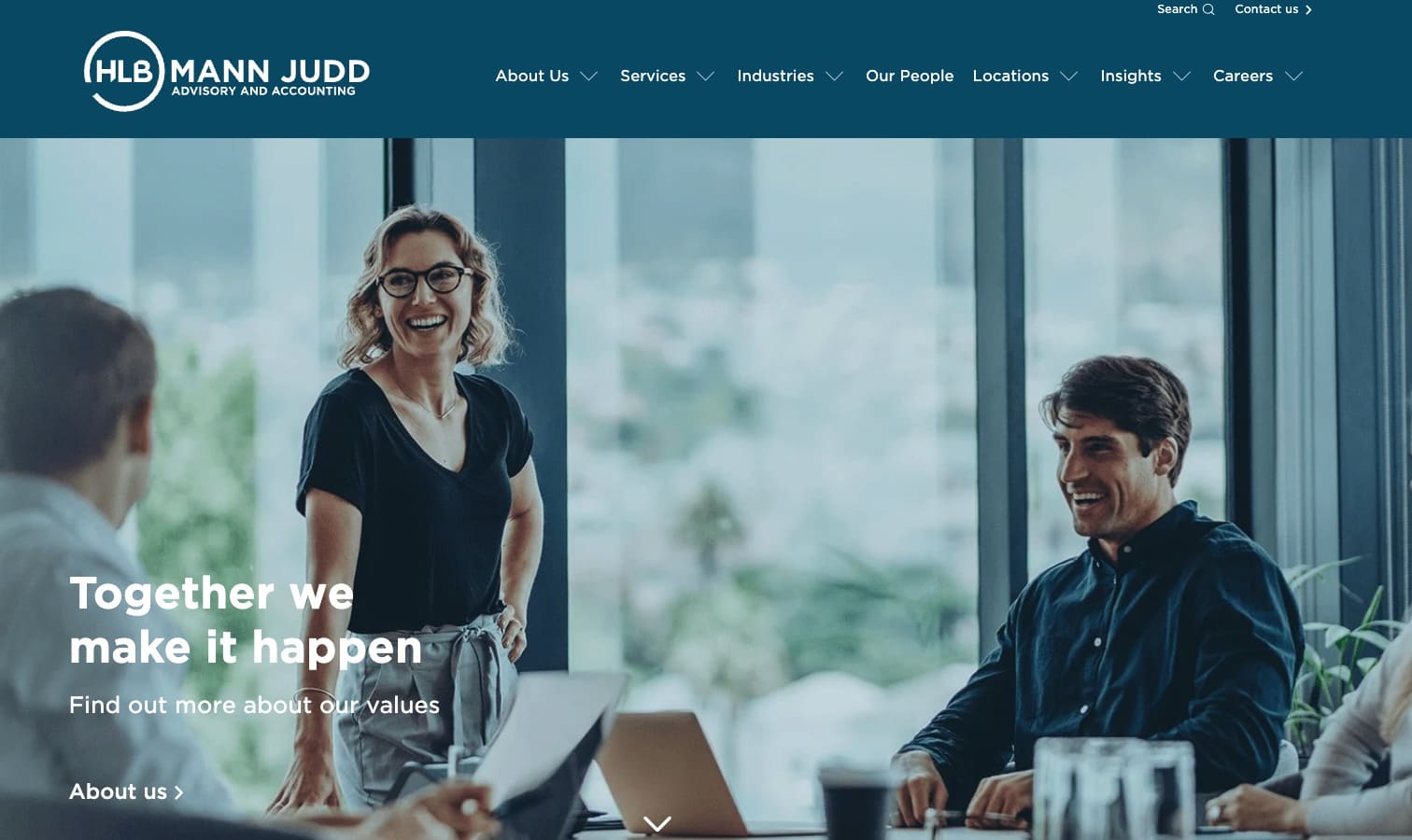 The HLB Mann Judd Australasian Association is a group of award-winning chartered accounting and advisory firms. Comprising 9 independent member firms and 3 representative firms across Australia, New Zealand, and Fiji, they serve a diverse client base, including businesses, governments, nonprofits, and individuals. Since joining HLB International in 1988, the association has been a part of the global advisory and accounting network. Their approach revolves around placing people at the center of their services, working closely with clients to ensure their success. Their reputation is built on being responsive, reliable, knowledgeable, and genuinely caring, as recognized through Client Choice Awards and exceptional Net Promoter Scores.
Services Offered: 
Value adding advice across all areas of Australian tax.

ATO and State Revenue Office audit support, guidance and negotiations, including coordinating our clients' responses across multiple States and Territories.

Business structuring advice, including mergers, acquisitions and disposals.

Advising high net wealth individuals and family groups on investment structures.

Cross-border tax assistance for individuals, employers and businesses.

Compliance and advisory services related to GST, ABN applications, BAS preparation lodgement and assistance.

Strategies for employers covering FBT, PAYG, payroll tax, workers' compensation and superannuation.

Compliance services for all types of taxpayer including preparation of tax returns, reviewing tax calculations for financial reporting purposes, and assistance with ATO matters including objections and appeals, and private and class ruling applications.

Liaison with financial advisers and lawyers for family arrangements including self-managed superannuation funds, trusts and estate planning.
Phone: 07 3001 8800
Email: mailbox@hlbqld.com.au
Website: https://hlb.com.au/
Agilis Chartered Accountants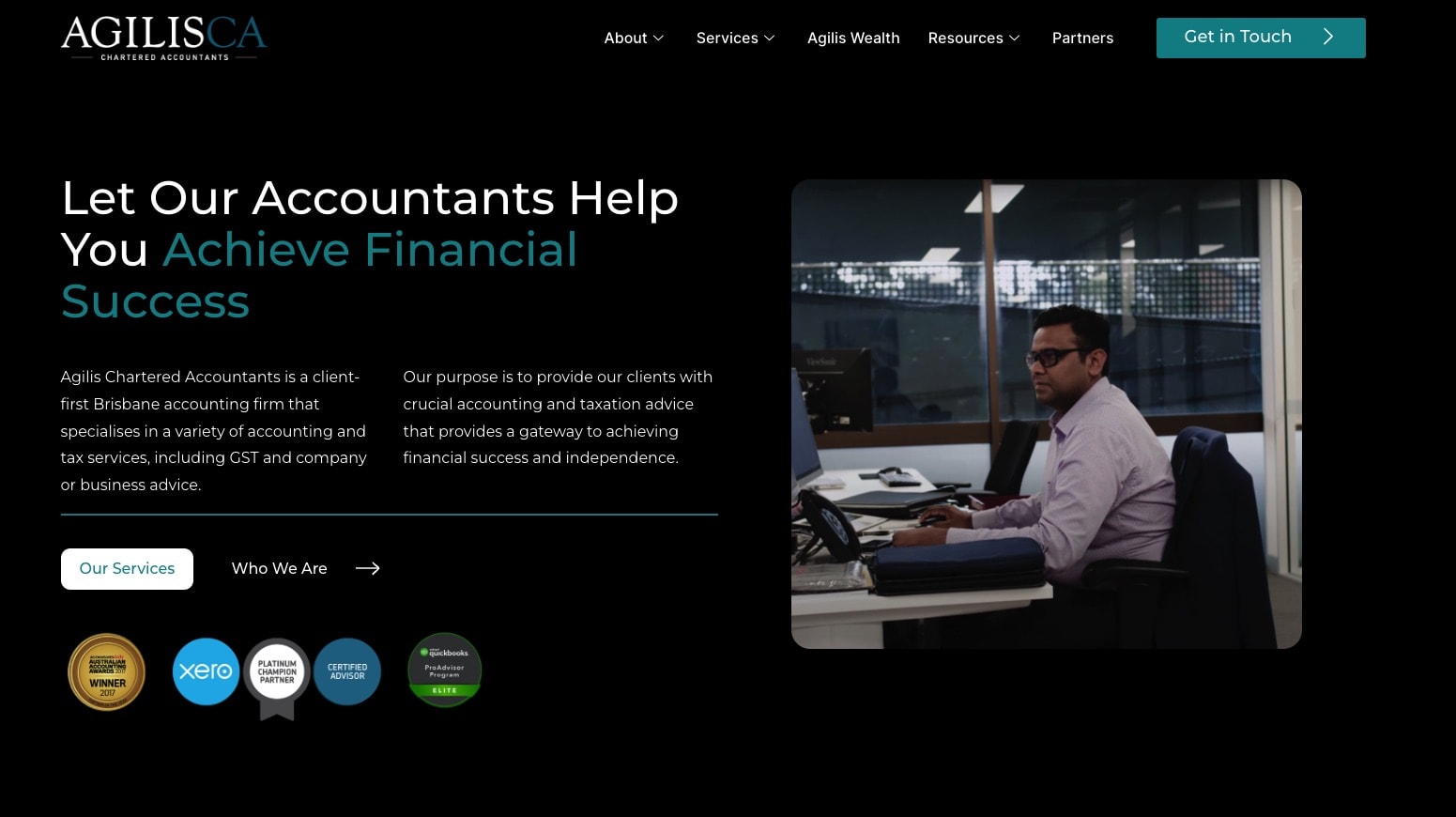 Agilis Chartered Accountants is a client-centric accounting firm based in Brisbane, offering a wide range of accounting and tax services aimed at helping individuals and businesses achieve financial success. They prioritize staying at the forefront of the dynamic and competitive market, delivering services that are both forward-thinking and tailored to their clients' unique needs.
For clients seeking financial success and effective tax solutions, Agilis Chartered Accountants stands out as a client-centric partner committed to their success. With a diverse range of services and a focus on expertise and innovation, they work closely with clients to simplify complexities and provide the highest level of service and support.
Services Offered:
Tax Planning & Consulting

Accounting & GST

Business Development

QBCC Specialists

Xero Accounting Software

Commercial Finance

Asset Protection Structuring

Property Investment & Developmen

Department of Transport & Main Road

Succession Planning

Self-Managed Super Fund

ASIC Secretarial Services
Phone: 07 3510 1500
Email: office@agilisaccountants.com.au
Website: https://www.agilisca.com.au/
Valles Accountants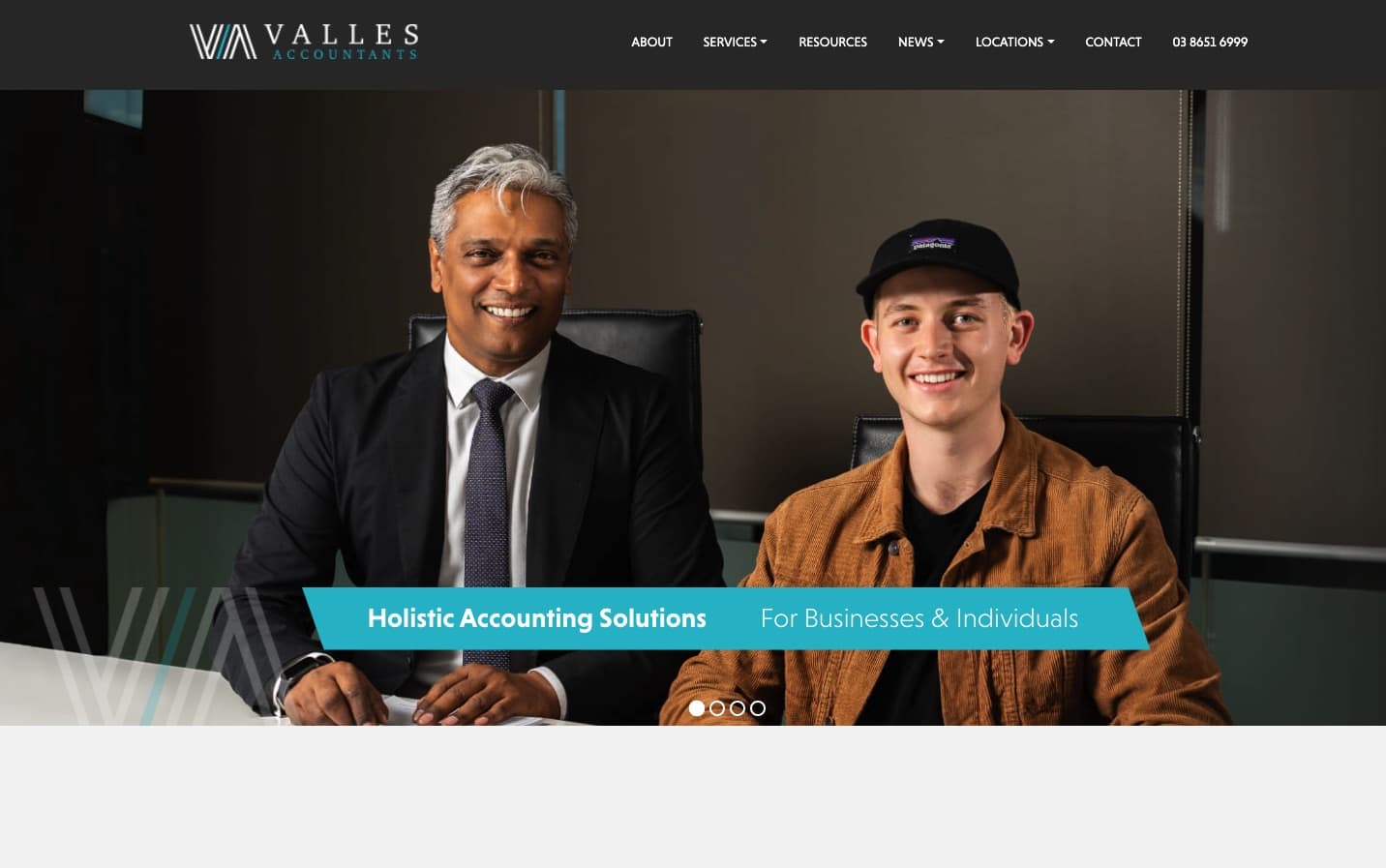 Valles Accountants is a boutique accounting firm located in Melbourne, serving clients nationwide. Led by Greg Valles and backed by over 35 years of collective experience, their team of professional tax accountants specializes in providing accounting, tax, and advisory services to small- to medium-sized enterprises and high-net-worth individuals around the world. Valles Accountants places a strong emphasis on building transparent and trust-based relationships with their clients, offering tailored technical expertise to meet individual requirements. They take pride in their professional and proactive approach and are dedicated to being the preferred tax accountants for businesses and individuals alike.
Valles Accountants takes a client-centric approach, delivering tailored solutions and fostering strong client relationships based on transparency and trust.
Services Offered:
Compliance services covering accounting and taxation

Tax planning to minimise tax liabilities through effective financial arrangements

Advice on business structures, helping clients determine the most suitable structure for their business needs, including sole trader, partnership, trust, or company

Small business consultancy, offering tailored financial structures for small businesses

Assistance with Goods & Services Tax (GST) registration

Preparation and lodgment of Pay As You Go (PAYG) instalments

Preparation and lodgment of Company, Trusts, and Individual Tax Returns

Assistance with Business Activity Statement (BAS) preparation and adjustments

Expert advice on Income Tax, Capital Gains Tax, and Fringe Benefits Tax

Handling of compliance issues related to Taxation, Superannuation, and Corporations Law Secretarial Services

Audit services, including statutory audits, company audits, internal audits, superannuation fund audits, and specialist audits

Financial accounting and reporting
Phone: 03 8651 6999
Email: accountants@vallesaccountants.com.au
Website: https://vallesaccountants.com.au/
A Tax Accountant in Queensland specializes in providing tax-related services to individuals and businesses. They help with tax planning, preparation, and compliance, ensuring that clients meet their tax obligations while minimizing tax liabilities.
To find a qualified Tax Accountant in Queensland, you can start by asking for recommendations from friends, family, or business associates. Additionally, you can search online directories, contact professional organizations like the Institute of Public Accountants or the Tax Institute, or check with your local Chamber of Commerce.
Hiring a Tax Accountant for your business in Queensland offers several benefits, including expert tax advice, accurate tax return preparation, potential tax savings, compliance with tax laws, and assistance with financial planning to optimize your tax position.
The fees charged by Tax Accountants in Queensland can vary depending on factors such as the complexity of your tax situation, the scope of services required, and the accountant's experience. Some accountants charge hourly rates, while others offer fixed fees for specific services. It's advisable to discuss fees and payment structures upfront with your chosen accountant.
When choosing a Tax Accountant in Queensland, consider factors like their qualifications, experience, reputation, and specialisation in your specific tax needs. Ensure they are registered with the appropriate regulatory bodies, have a good track record, and are responsive to your communication needs. Personal compatibility and trust are also essential when selecting a tax professional.