So we've put together this list of the top financial planners and advisors in Melbourne, Victoria. With years of experience and a dedication to helping their clients meet their financial goals, these professionals are the ones you want on your side. So if you're looking for some expert advice and guidance when it comes to your finances, look no further than this list. You won't regret it!
When it comes to financial planning, it's important to seek out professional help. Of course, you will get expert advice, but you'll also have someone who can keep an eye on your finances and make sure you're on track for your goals. But with so many financial planners and advisors out there, how do you know which one is right for you? Check out our list of the top Financial Planners & Advisors in town!
Add a header to begin generating the table of contents
Ultimate List of Best Financial Planners & Advisors in Melbourne
Klear Picture Financial Planners & Advisors Melbourne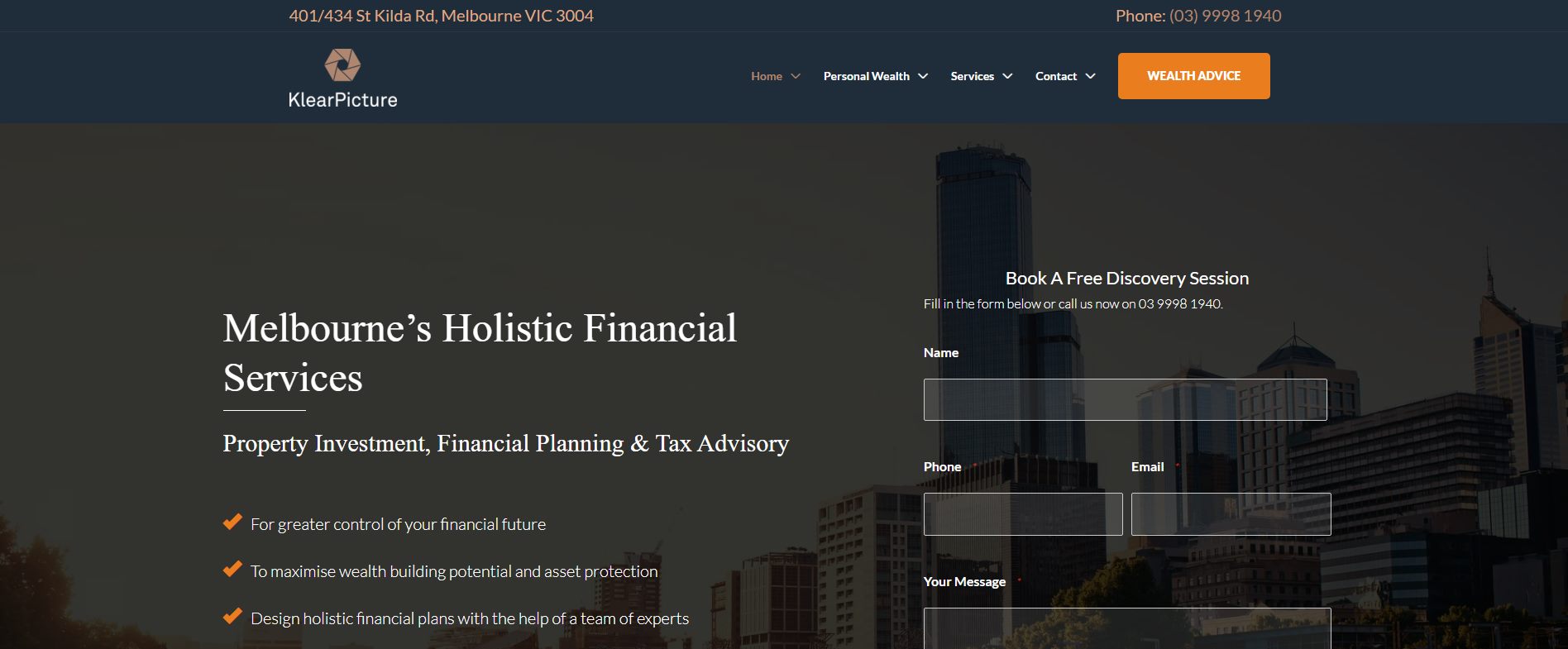 (03) 9998 1940
Melbourne Private & Business Wealth Advisors
At Klear Picture, we focus on creating lasting relationships with each client while offering personalized service. By cultivating a reliable, knowledgeable, and friendly environment, we can assist you in identifying your objectives and creating investing strategies to ensure you achieve them.
We are committed to supporting you in accomplishing your goals and realizing your aspirations as Melbourne's financial advisors. Even while everyone wants to be financially free and have the chance to pursue their goals and desires, your personal situation will always be different, so getting advice from a financial counselor can be helpful.
We'll take our time talking with you in relaxed, no-pressure settings to learn exactly what you're seeking for in a financial plan because we understand that everyone has different needs. After that, we'll develop a strategy based on your unique needs. Whatever your goals, you'll need a financial strategy that includes advice tailored just for you on how to develop wealth.
Melbourne's wealth advisory scene has seen significant upheaval during the past ten years. Simple items and services are no longer accessible. In order to appeal to our emotions by promising a secure future, the industry today spends trillions of dollars inventing new goods and services. Without clear pathways to financial independence, people struggle to trust others and feel like numbers when there isn't a clear road to financial freedom.
Because we guarantee to create individualized solutions for each client, we have chosen to remain independent of institutions. Additionally, it enables us to concentrate on developing and customizing investment models that are advantageous to you.
Melbourne's top choice for financial advisors and asset management experts is Klearpicture. Our expertise, knowledge, and capacity for strategic planning are all concentrated on one objective: assisting you in achieving financial independence. We are not owned by or associated with any bank, financial institution, or product, so your financial success is always our top priority.
Our clients receive professional financial assistance. They are scaled to their particular demands, supported by industry specialists, and always based on analytical data. Additionally, our financial advisors in Melbourne are aware of the challenges that many people face when it comes to retirement planning. Our wealth management strategies are therefore focused on achieving long-term goals while keeping attainable short-term financial goals.
Why Klear Picture Smsf Advisors?
Klearpicture provides the same unmatched level of care, focus, and expertise to all of its clients.
We provide specialized advice, plans, and strategies that are suited to your investor profile, aims, and goals in addition to hand-selecting the top investments from a variety of platforms and renowned suppliers.
We hand-pick the best investments from a variety of platforms and well-known businesses as part of our individualized, professional service.
Freedom Finance Financial Planners & Advisors Melbourne
1800 662 891
Freedom Finance Accounting is a firm that is both large and small enough to offer excellent service, cutting-edge guidance, and outcomes that are unmatched. It is small enough to be compassionate and personal. Whether you're a business owner or an individual, our team is well-trained and has a ton of experience, so they can give you logical solutions to your challenges and are constantly looking for new opportunities.
MWL Financial Group Financial Planners & Advisors Melbourne

(03) 9866 5883
The sector of financial services is wide and intricate. Therefore, at some time in our lives, we all require and ought to seek professional guidance in areas in which we lack expertise, and that may require acting otherwise than we already do. Getting knowledge and assistance will improve your decisions, whether they are related to your financial condition or your business.
FAQS About Financial Planners & Advisors
Starting a pension.

Saving for / buying a home.

Investing.

Marriage / starting a family.

Making a significant career change.

Starting or running a business.

Planning for retirement.

Taking an income in retirement.
An advisor who believes in having a long-term relationship with you—and not merely a series of commission-generating transactions—can be considered trustworthy.
What Are Your Credentials? 

Are You a Fiduciary? 

How Do You Get Paid? 

What Services Do You Provide? 

What's Your Investment Philosophy? 

How Will You Pick Investments for Me? 

What Benchmarks Do You Use? 

Who Is Your Custodian?
They work with you.

They take a holistic view of your finances.

They develop and customise your investment strategy. 

They have the support of an investment team. 

There is a lack of transparency.
In the financial world, advisors and planners are compensated in two basic ways: by earning flat fees or commissions. For example, a fee-only financial advisor is paid a set rate for their services rather than paid by commission on the products they sell or trade.
Melbourne Financial Partners Planners & Advisors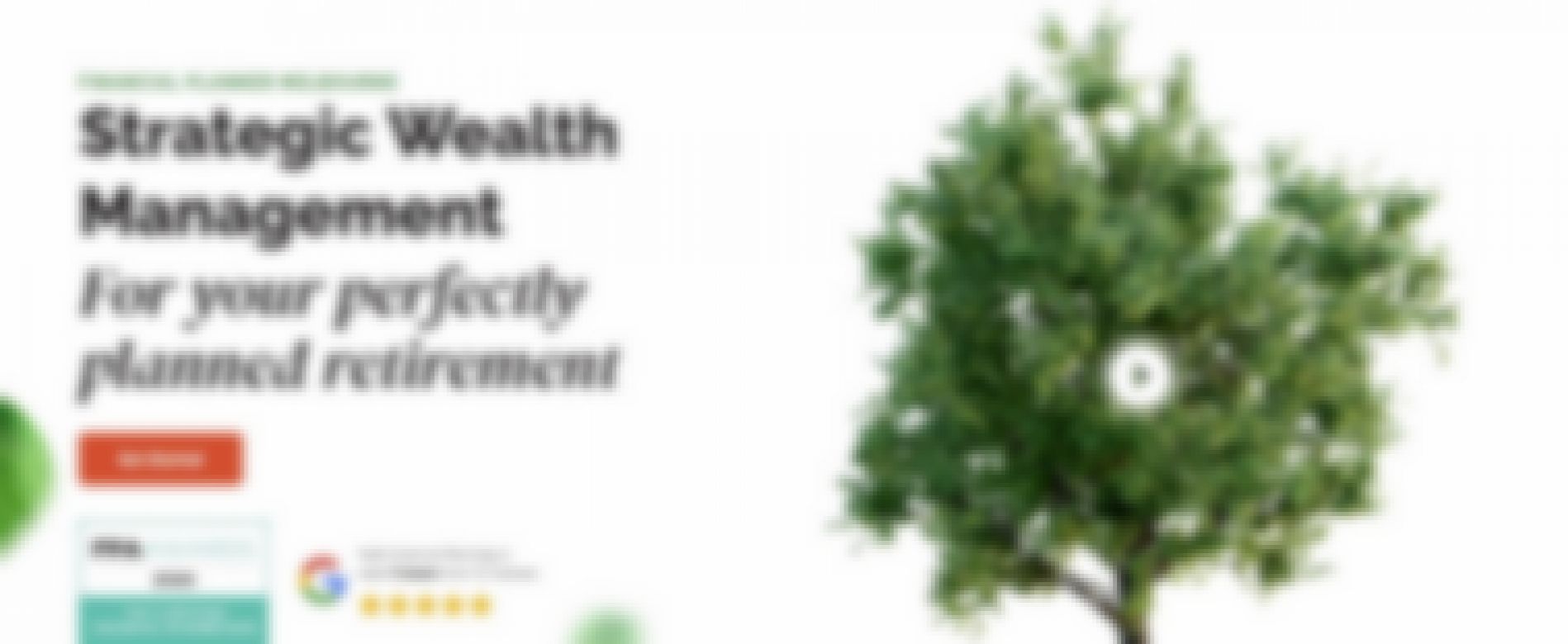 04 1561 1442
We could offer advice on how to handle your money on a daily basis or make suggestions on how to maximize your financial potential. We can also act on your behalf if you so want.
We are a Richmond and Collingwood-based financial planning firm, and we are passionate about assisting individuals.
Paterson Retirement Planning Financial Planners & Advisors Melbourne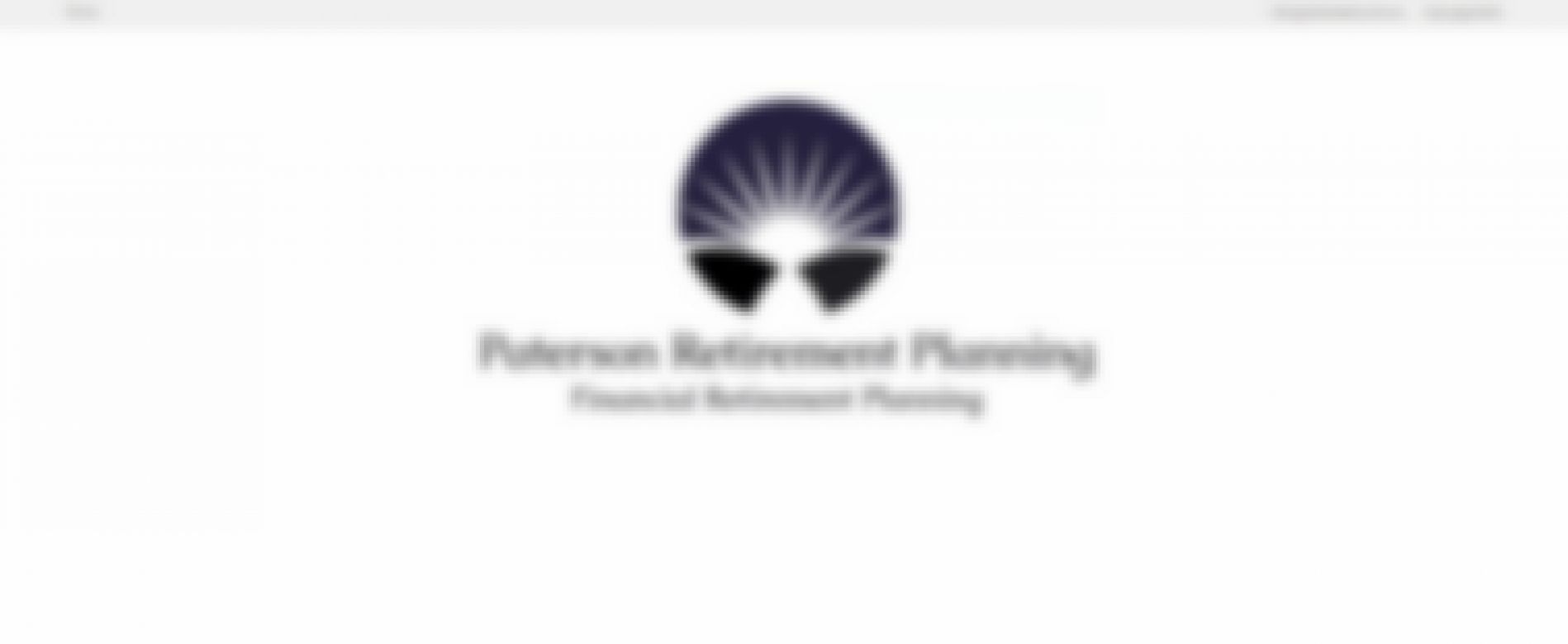 03 9439 6272
In 2020, Paterson Retirement Planning, under the direction of Senior Financial Adviser Edward Paterson, will start operations. Ed is enthusiastic about offering individualized advice and simplifying financial decisions.
Paterson Retirement Planning offers Superannuation, Retirement Planning, Aged Care, and Centrelink counseling. We provide retirement advise to all employees, but we specialize on teachers and public sector employees.
Endorphin Wealth Financial Planners & Advisors Melbourne

03 9190 8961
The fund management firm Endorphin Wealth specializes on providing strategic financial services. Estate planning, asset and financial advisory, financial guidance, and capital financial advisory are all fields in which our financial advisers excel.
In order to uncover the best investment solutions for our clients, we are diligent in our wealth management services, employing devoted staff and engaging in external investment research to maximize returns while minimizing risk. Throughout the wealth management process, we make a concerted effort to prevent capital loss and adopt defensive strategies whenever practical.
Pursue Wealth Financial Planners & Advisors Melbourne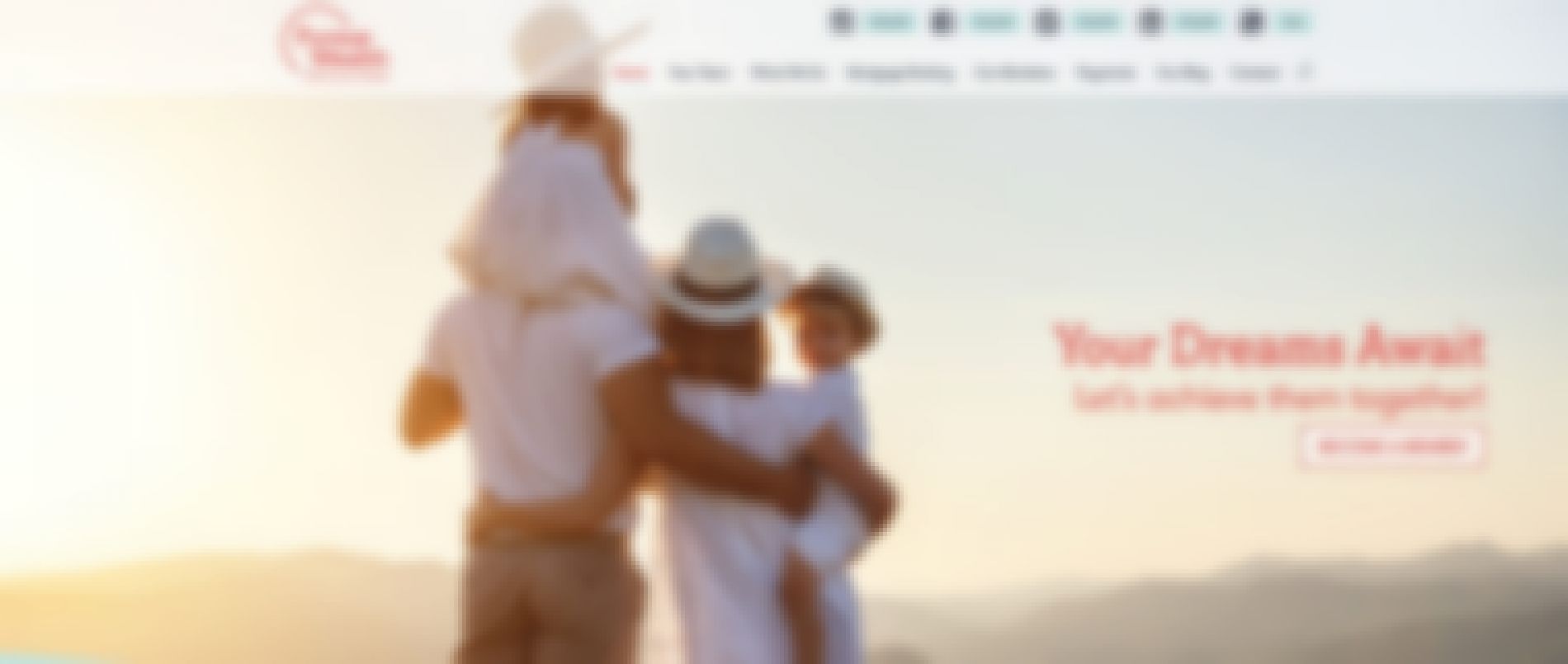 (03) 9686 1782
Don't just daydream. You can reach your objectives as a member of Pursue Wealth as quickly as possible. We'll work with you to identify your short-, medium-, and long-term goals and keep you on track to achieve them. As a Pursue Wealth member, you will have the resources you need to ACHIEVE your objectives. We'll create a financial strategy for you as an accomplished group with an ambitious spirit that fits your goals and way of life. Because, like you, we would prefer to purchase our Jimmy Choos from Paris rather than eBay.
Do you want to live in your ideal house without having to give up your way of life or your travel plans? After that, we'll collaborate with you to develop a practical strategy for acquiring the house of your dreams so that you may unwind and feel at ease.
Kearney Group Financial Planners & Advisors Melbourne
03 9428 8822
The services we do so at Kearney Group go far beyond merely accounting and economic guidance. We are blazing new trails for the direction of monetary counseling. When you choose to work with us, we make an effort to get to know you as a person, including your family and business, your dreams and desires, and all the things that keep you up at night. While other advisers see our clients as bank accounts and balance sheets, we see them as real people.
Pursuit Private Wealth Financial Planners & Advisors Melbourne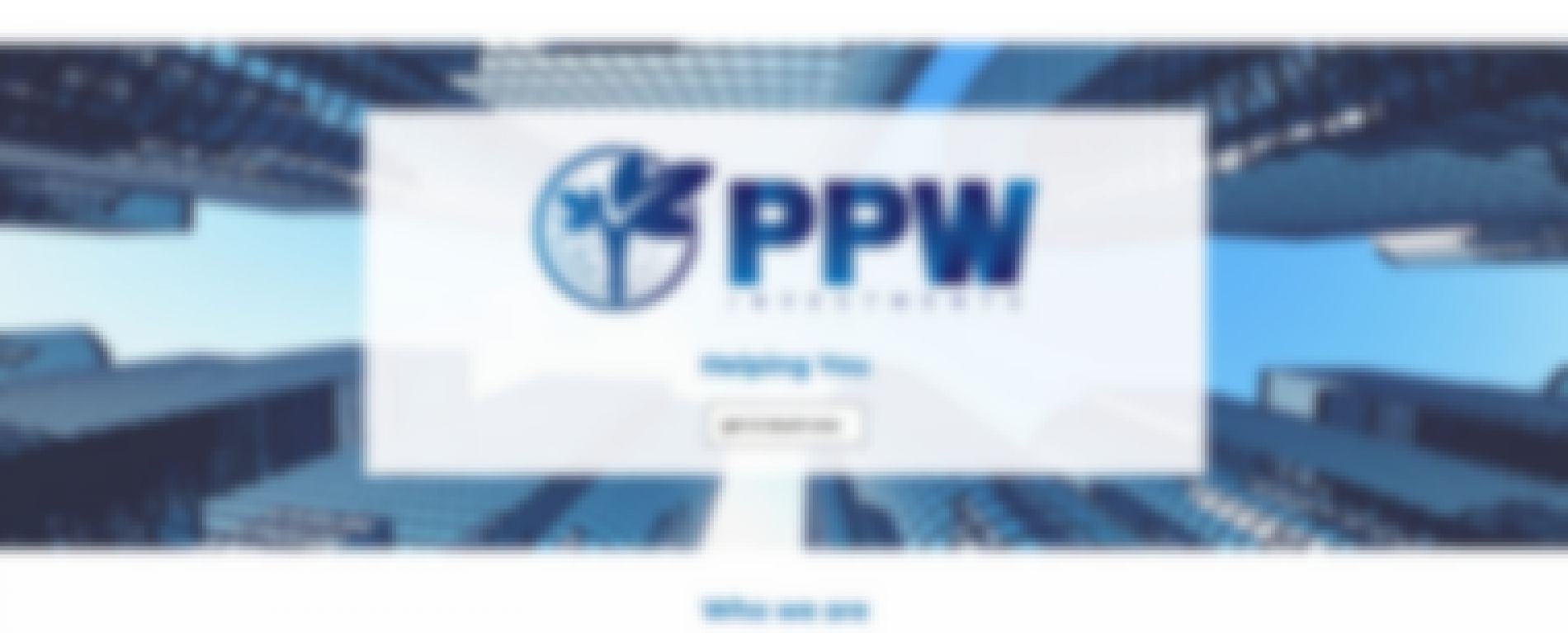 (03) 9705 6361
The South East corridor of Melbourne and the Gippsland region are served by Pursuit Private Wealth, which has offices in Melbourne and Narre Warren. In addition to investing and wealth creation, strategic advice, portfolio management, and asset protection, we are experts in trust and self-managed superannuation strategies.
National Financial Planners Financial Planners & Advisors Melbourne
03 9504 3872
Welcome from National Financial Planners. In order to assist you in achieving your financial and lifestyle goals, it is our intention to establish a long-term, mutually beneficial partnership with you. We are devoted to helping you build wealth, safeguard it, and achieve financial freedom.
We always communicate with you honestly and openly, and we'll keep our promises to you. Sentry Advice Pty Ltd, ABN 77 103 642 888, has designated National Financial Planners Pty Ltd as a Corporate Authorised Representative (No. 237225). Australian Financial Services Licensee No. 227748 is Sentry Advice Pty Ltd.
AJ Financial Planning Financial Planners & Advisors Melbourne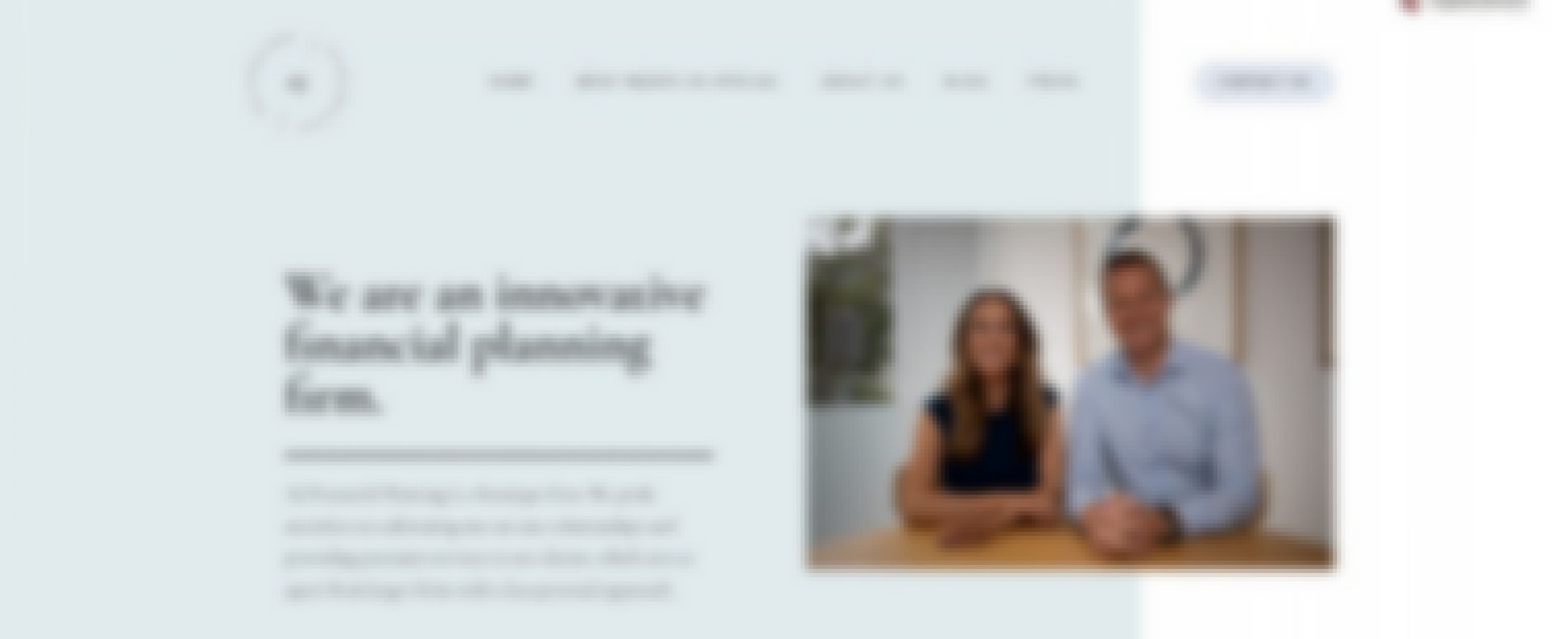 0390770272
A little company, AJ Financial Planning. We distinguish ourselves from larger organizations that adopt a less personal approach by taking joy in creating individualized connections with our clients and offering premium services. We take great delight in providing creative solutions and a new viewpoint on our clients' financial issues.
In our opinion, the key to financial success is receiving thoughtful, well-crafted, and high-quality financial advice.
Retire Ready Financial Planning Financial Planners & Advisors Melbourne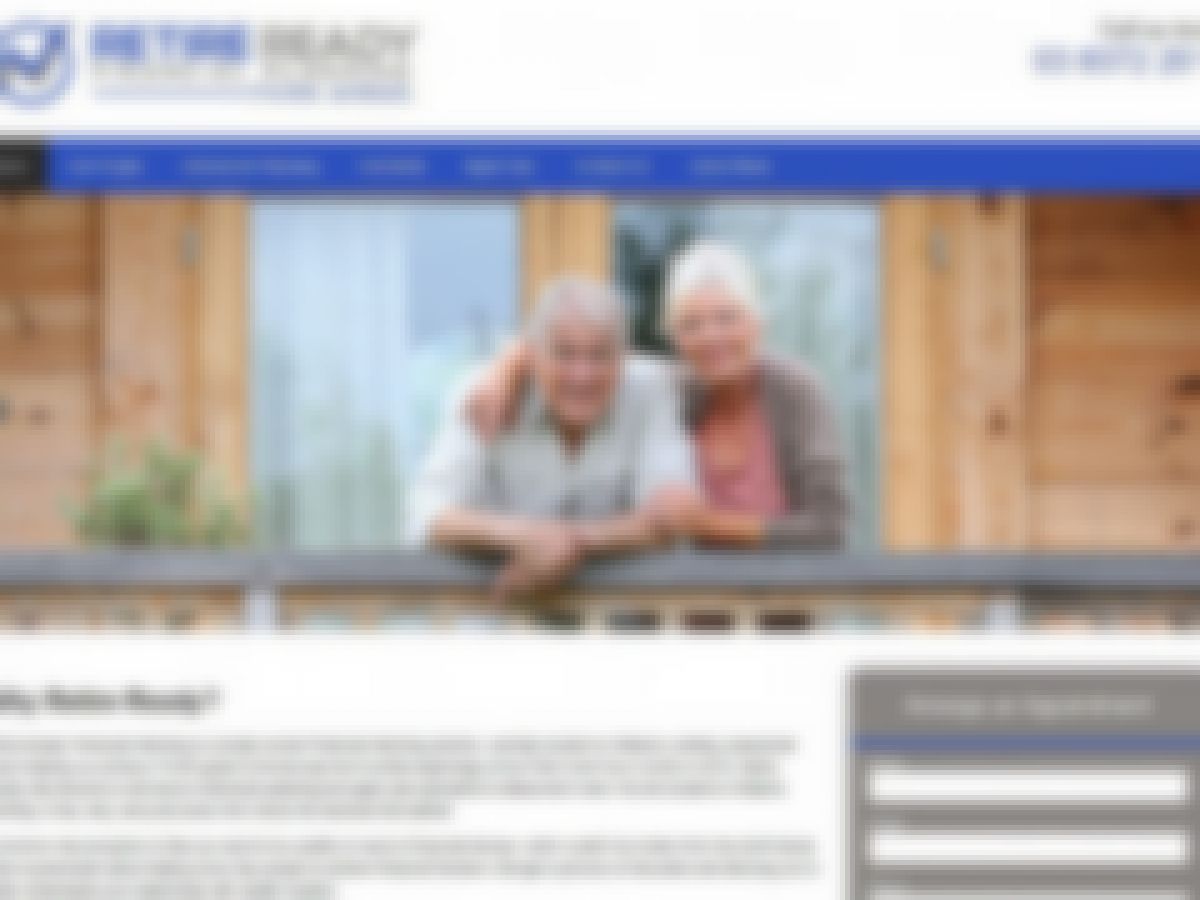 03 8372 2012
Williams Landing-based Retire Ready Financial Planning is a locally owned financial planning business committed to helping you realize YOUR goals. Having started out modestly at the Point Cook Town Centre in 2015, Retire Ready is a well-known retirement planning and aged care company in Melbourne's west today. Nearby to where the business started, in Williams Landing, is where we are situated.
It's a common misconception that you must be wealthy to engage a financial advisor, but this is untrue! Gloria Mina is passionate about giving regular people the tools they need to become financially independent through education and a better understanding of how they relate to wealth creation.
Foundation Financial Advice Financial Planners & Advisors Melbourne

0430-339-761
Foundation Financial Advice is an FPA Professional Practice conveniently located in Melbourne's downtown that assists people like you in making the most of their financial situation, ensuring that no opportunities are lost, and providing a path toward financial success. We collaborate with you on a fee-for-service basis to help you achieve your goals so you can stop worrying about money and start living.
Collinsfp Financial Planners & Advisors Melbourne
0419 632 773
Discussions regarding your goals, short- and long-term objectives, and expectations of us as your financial advisor will take place during the first stage. After gathering information such as a summary of your assets and liabilities, income and spending, and having a conversation about your risk tolerance, we'll make sure we understand your current financial situation.
Now that we are more aware of your position, we will begin formulating strategies specific to your requirements. A qualified financial advisor will evaluate your current resources, future goals, and risk profile to make sure the strategies chosen are the most suitable for you.
Financial Coaching Financial Planners & Advisors Melbourne

(03) 9821 4102
A financial planning company called Financial Coaching believes that you could benefit from its counsel at any time. We were established in 1969 in the metropolitan area of Melbourne to help our clients reach their financial objectives. Few professional athletes achieve success without the guidance of an experienced and reliable coach. Our financial coaching approach offers guidance on how to achieve outcomes that are superior to those you could achieve on your own.