Are you looking for a new house? Then, you should think about hiring one of Melbourne's best custom home builders. 
A custom home builder can assist you in designing and constructing the ideal home for your requirements and lifestyle. They'll be there for you every step of the way to make sure your new home exceeds your expectations. 
So, what do you have to lose? Start looking through the list of Melbourne's best custom home builders! You will not be let down.
Add a header to begin generating the table of contents
Ultimate List of Custom Home Builders in Melbourne
MJS Construction Group Custom Home Builders Melbourne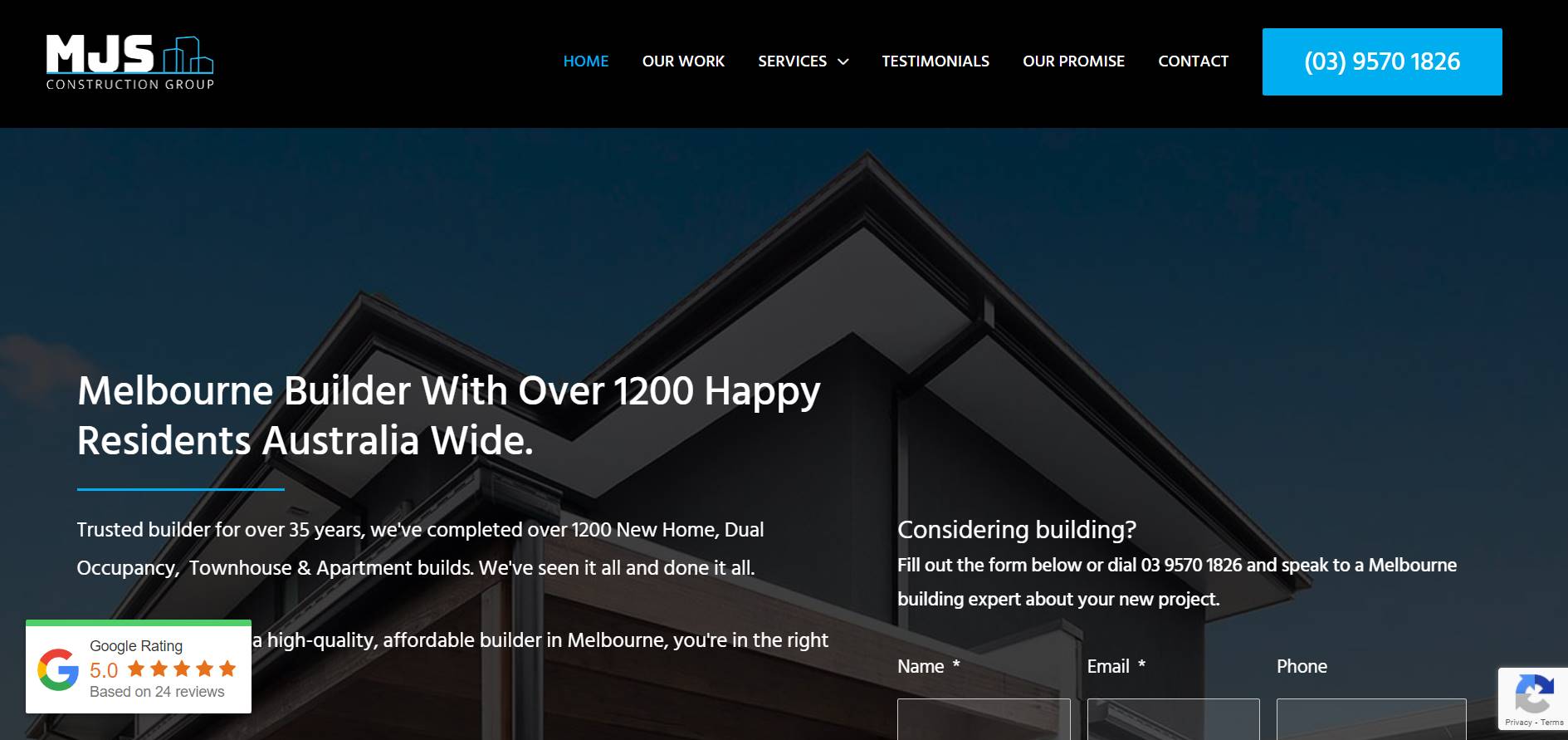 (03) 9570 1826
Over 1200 happy residents across Australia have benefited from the Melbourne builder's services.
MJS Construction Group built over 1200 new homes, dual occupancy homes, townhouses, and apartments in our 35 years as a trusted builder. We've witnessed and experienced everything.
You've come to the right place if you're looking for a high-quality, low-cost builder in Melbourne.
Dual Occupancy & Duplex Developments
New Custom Home Builds
Townhouse & Multi-Unit Apartments
Residential Developments
Home Designs & Drafting
Making residents of Melbourne feel at ease.
We're a full-service home construction and project management firm that creates homes that people want to live in.
We've all heard it before: the home is where the heart is. However, it is also where the rest of you reside. That's why MJS Construction Group is dedicated to creating homes that cater to all of your needs. Our commitment to excellence in design, construction, and customer service reflects our custom homes philosophy and passion. So let us help you make your dream home a reality!
What sets MJS Construction Group apart?
Consistent performance isn't a fluke. Each home that MJS Construction Group builds is delivered with the highest level of sophistication.
MJS Construction Group has a history or building strong relationships with clients that translate into long-term partnerships and a strong referral network. This is why:
Our core pillars:
Deliver on time
Deliver on budget
Attention to Detail
Excellent Communication
Located in Bentleigh East and servicing Bentleigh and surrounding Melbourne suburbs, MJS Construction Group is your building project specialist.
Our promise to clients means that by receiving the keys at handover, you will fall instantly in love and feel a huge sense of pride and accomplishment without having the stress of managing the intricacies of the project.
Hamilton Bardin Custom Home Builders Melbourne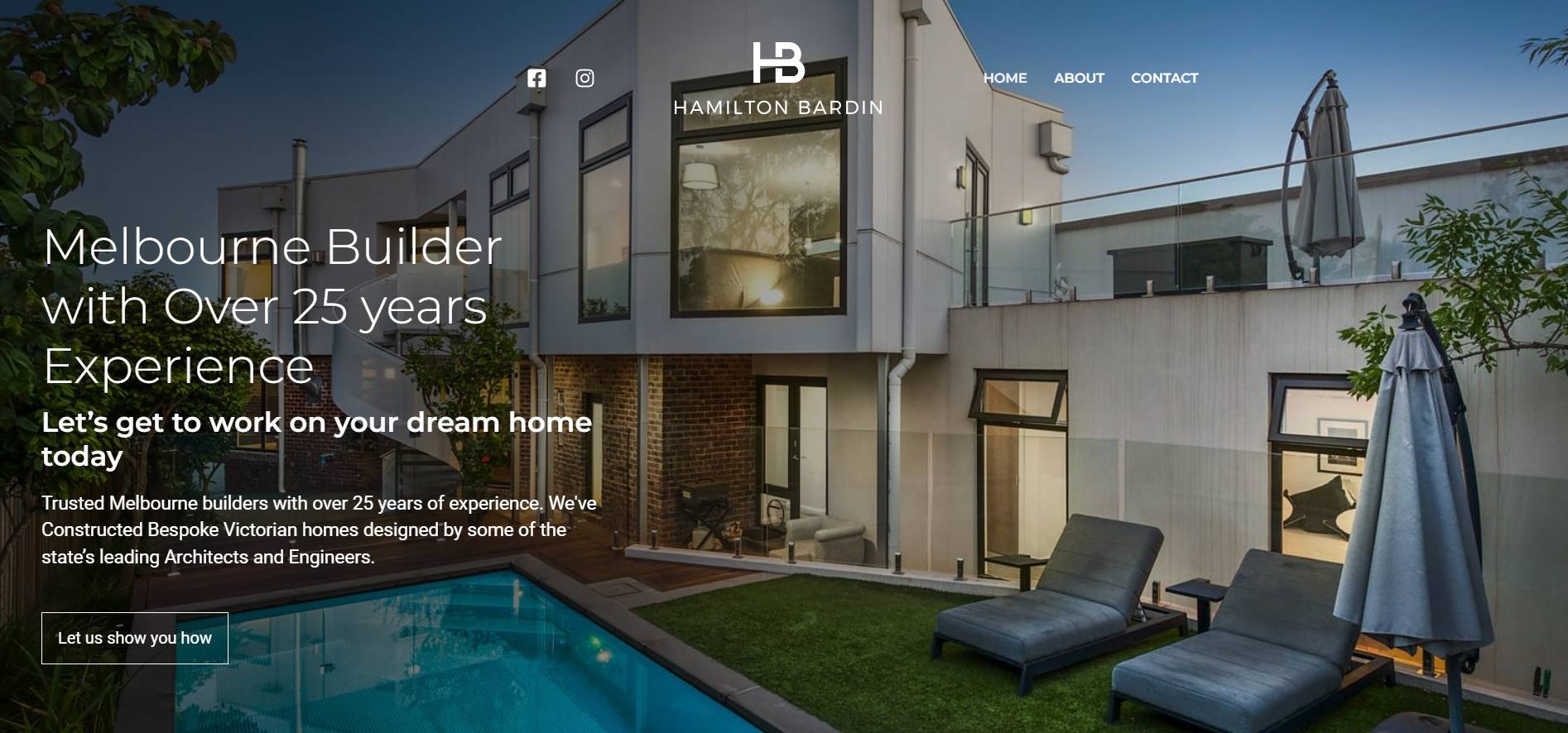 0448 140 700
Melbourne Builder with Over 25 years Experience
Let's get to work on your dream home today
reputable Melbourne contractors with over 25 years of experience. Our company has built custom Victorian homes that were created by some of the most distinguished architects and engineers in the state.
The best custom luxury residences in the Australian market are now identified by the name Hamilton Bardin. We build handcrafted, individualized houses that not only meet but also exceed the needs of each and every one of our clients.
This necessitates an understanding and acceptance of the fact that no two families are the same and that the optimal living arrangement for your family will be as unique and tailored to your needs as feasible. We are a crucial part of realizing your vision, no matter what your demands may be, from modest adjustments and new construction to complete destruction and reconstruction. Regardless of the specifics of how you picture it, at Hamilton Bardin, realizing your dream house is our top focus.
Custom New Home Builders in Melbourne, Victoria
By offering exceptional customer service and paying special attention to detail, we make sure that every Hamilton Bardin project has been done to the highest finish possible. You will adore this, which is something of which we can be proud.
We construct exquisite homes, from the initial design to the finished result, to suit the lifestyles that our clients demand.
Why choose Hamilton Bardin
Hamilton Bardin is a leader in the field of contemporary and bespoke interior design. We are conscious that we do not live in a world where "one shoe fits all" as a result of homeowners in today's market seeking environments that more properly reflect their unique wants. Our strongest suit? Thanks to the creative floorplans we provide, our home designs are flexible and may adjust to meet your needs.
LUCON Property Custom Home Builder Melbourne
0402 472 617
With more than 60 completed projects, Lucon Property is an experienced bespoke builder with a focus on custom homes, townhouses, and dual occupancy complexes in Melbourne's inner suburbs. The Victorian Building Authority has fully registered Lucon Property as a building company, and it has home warranty insurance to handle major developments and affiliations with trade organizations.
Verdé Custom Home Builders Melbourne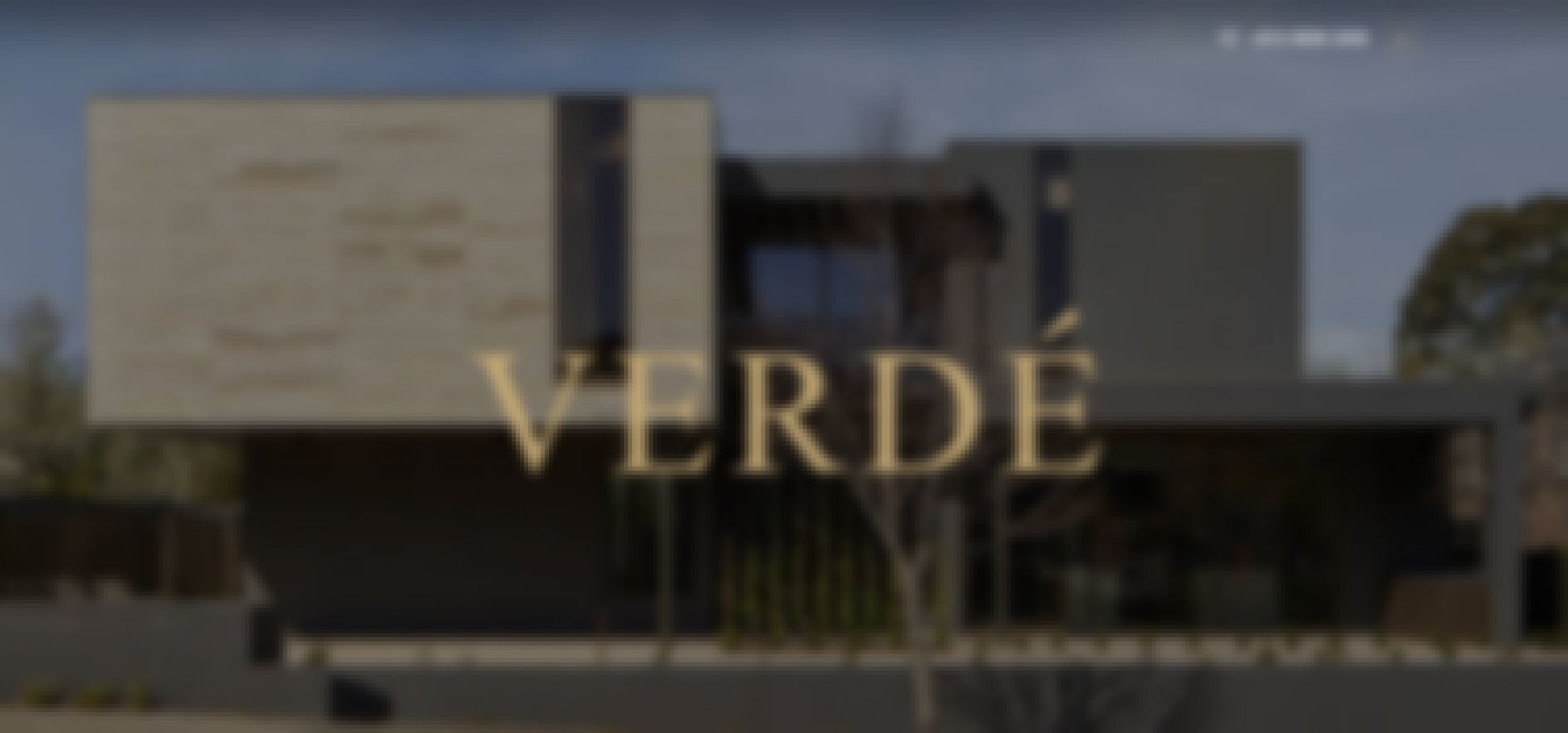 03 9836 2001
We have long liked the style of residential architecture that may be found in the wealthier areas of the great cities and nations of the world. If you've ever walked the streets of London, Paris, Rome, or Florence, you'll know what we mean. The most stunning and majestic houses are sometimes centuries old.
However, they are still in terrific shape and have a nice sense of style. In terms of design and construction quality, they have without a doubt endured the test of time. These are the kinds of homes that we wish to build for our clients.
Of course, every modern amenity is present: light-filled interior design. design of a patio and indoor/outdoor pool. most cutting-edge home technology. To make the living experience unsurpassed, everything has been done. Verdé is centered around this. We cordially invite you to join us on our search for your interpretation of luxurious life.
A custom home is a new home designed and built to the specific needs and preferences of the homeowner.
Unlike most production homes built using a set floor plan, custom homes are unique creations that reflect the specific tastes and lifestyles of the people who will live in them. This means that custom homes can vary widely in terms of style, size, and features. 
However, all custom homes share one common goal: to provide their owners with a uniquely personal living space. If you're interested in creating a custom home of your own, the first step is to find a reputable builder specialising in this type of project. Once you've found the right team, the sky's the limit of what you can create.
Usually, custom home builders work with people who have specific needs for their new home. The buyer and builder will work together to make a custom floor plan and list of requirements for the home. 
Once the plans are done, the builder will get the permits he needs and start building. Depending on the size and complexity of the home, the building process can take from a few weeks to a few months.
Most custom home builders work with a team of subcontractors who take care of different parts of the building process, like framing, plumbing, and electrical work. Once the house is done, the builder will do a final walk-through with the buyer to ensure everything is up to their standards.
Before you begin the process of custom home building, there are a few important things to keep in mind. 
First, it's important to have a clear idea of what your new home to look like. This means sketching out a floor plan, as well as selecting fixtures, finishes, and other details. Once you have a good sense of what you want, it's time to start shopping for a lot. Keep in mind the size and location of the lot, as well as any specific features that you're looking for. Once you've found the perfect lot, it's time to start working with a custom home builder. Be sure to choose a builder with experience and a good reputation. Once you've selected your builder, they will help you finalise your plans and get started on construction. 
By following these steps, you can be sure that your custom home building project will go smoothly from start to finish.
A custom home is a massive undertaking. Before you begin the process, make sure you've done your homework and understand what you're getting yourself into. Before you start building a custom home, there are a few things you should know:
1. It is costly. Building a custom home will be more expensive than buying an existing home or using a pre-designed floor plan. Land, materials, labour, and any custom features you want to include all need to be considered.
2. It requires patience. It takes time to construct a custom home. It can take anywhere from a few months to a year or more to complete. Be prepared for delays and have realistic expectations.
3. You must participate. You'll need to be involved in every step of the process if you're building a custom home. This encompasses everything from determining the best location and floor plan to selecting fixtures and finishes. You'll also need to be available during the construction process to ensure that everything goes smoothly.
4. It's well worth the effort. Designing and building a custom home can be a very rewarding experience despite the difficulties. You'll have the opportunity to design a unique space.
Customising a home can be a great way to get exactly the features you want, but make sure it's within your budget. When customising a home, many factors must be considered, including the cost of materials, labour, and any permits or fees that may be required. It's also important to consider the value of your time. 
If you're doing a lot of the work yourself, the project will likely take longer to complete, and you'll have to account for the opportunity cost of your time. On the other hand, customising a home can be a great way to get exactly what you want if you can stay within your budget.
Quality Home Builders Melbourne

1300 12 99 78
Quality Home Builders is a part of a team that helps a select set of clients create wealth through real estate. Using the power of bricks and mortar, Quality Home Builders works with a limited group of clients to help them develop their wealth.
The IM group has been supporting first-time homebuyers and investors since 2010 with the goal of offering its clients superior solutions. That goal still serves as a motivating factor now. IM Group has always sought for the nation's most creative and ethical craftspeople. We are one of the most well-known One-Stop-Shop companies as a result.
Sperway Custom Home Builders Melbourne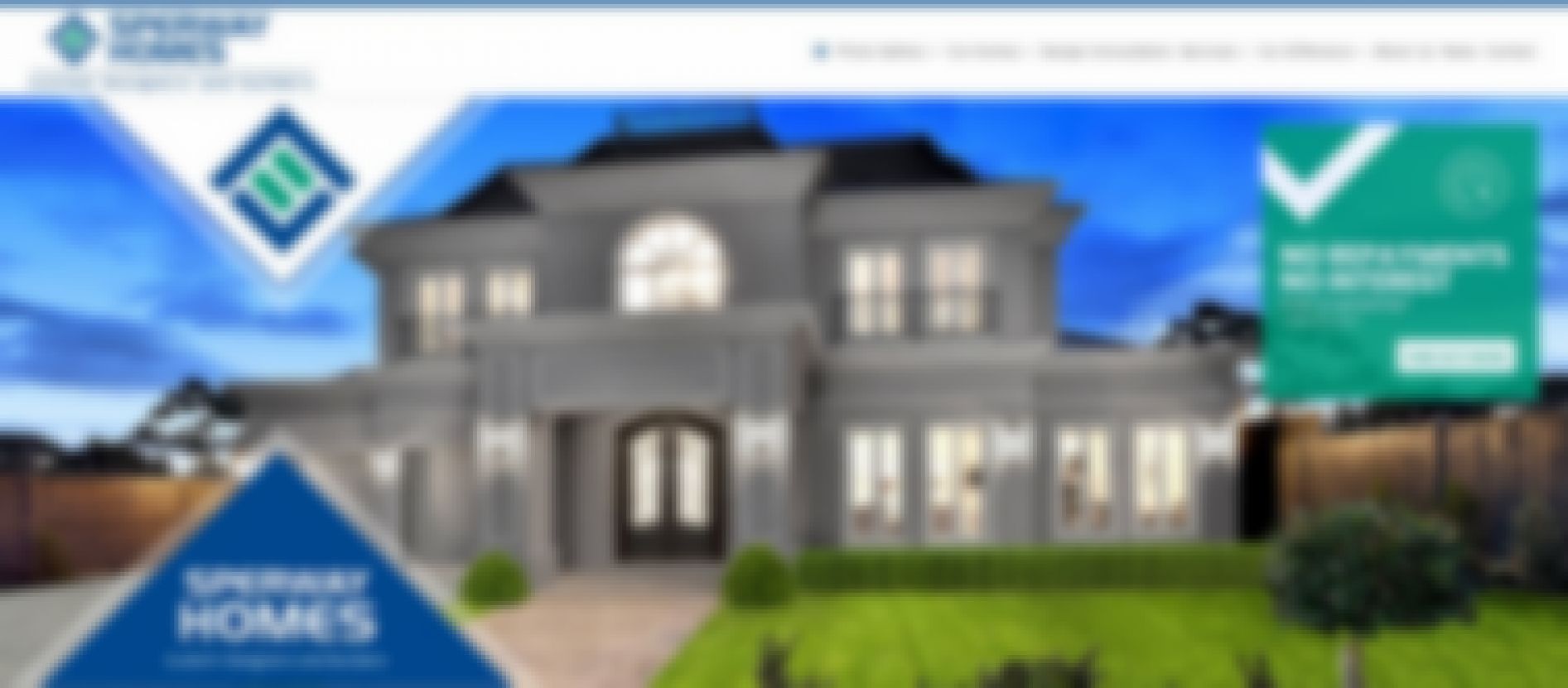 03 9034 7492
Sperway Homes, a custom home builder, offers a one-of-a-kind, personalized building experience from start to finish. We specialize in new construction, demolition and rebuilding, townhouses, apartments, and dual occupancy.
For the purpose of creating a gorgeous, distinctive, and opulent setting, our skilled designers will meet with you in the convenience of your home or at our office. We'll combine your ideas with our expertise and over 40 years of experience to create something special for you. We will give you a personal tour of one of our display homes so you can witness for yourself how creative our ideas are and how well-built they are.
Sperway Homes will build you a stunning, opulent new home that is both beautiful and functional, delivered on time and within budget, by really hearing and understanding your needs. Guaranteed! By choosing Sperway Homes, you can be sure that your brand-new luxury home will be completed on time, within your specified budget, and with the aid of skilled craftsmen.
Carmel Custom Home Builder Melbourne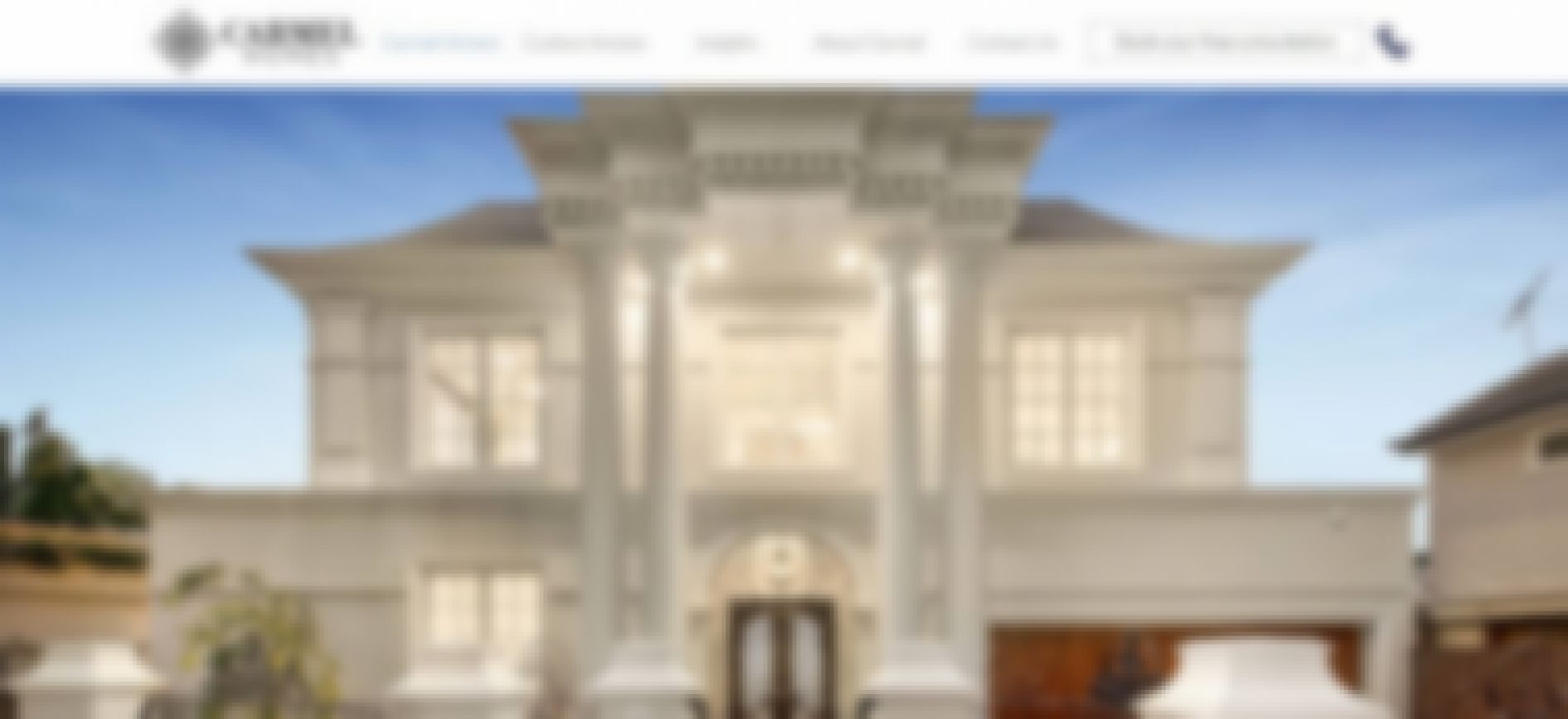 1300 79 28 20
Carmel Homes is a family-owned premium custom home builder based in Melbourne. After 30 years in business, we take great pride in our reputation for the high quality of our meticulously built homes and the superior level of aftercare service we provide. Carmel Homes was founded to be unique, with a focus on the market for high-end custom homes.
Our workforce, organizational structure, operational guidelines, and philosophical foundations have all been designed to cater to the most discerning clients and create only the finest and most spectacular residences.
Langford Jones Homes Custom Home Builders Melbourne
03 9579 2278
Langford Jones Houses has been creating beautiful homes for almost 45 years. We are a construction company that is family-run. In Melbourne's Bayside and South Eastern districts, Phillip Island, San Remo, Bass Coast, South Gippsland, and Mornington Peninsula, we have a wealth of expertise constructing high-end, individually designed residences.
With us, construction is simple. You can choose a design from one of our lovely Design Collections and work with our creative staff to modify it to suit your individual design requirements and way of life. Use our custom design service and bring us your ideas. Give us the opportunity to create your personalized dream house from start to finish. Our homes are created to the highest standards by experienced craftsmen and are individually tailored to suit your unique needs.
Meletis Custom Home Builders Melbourne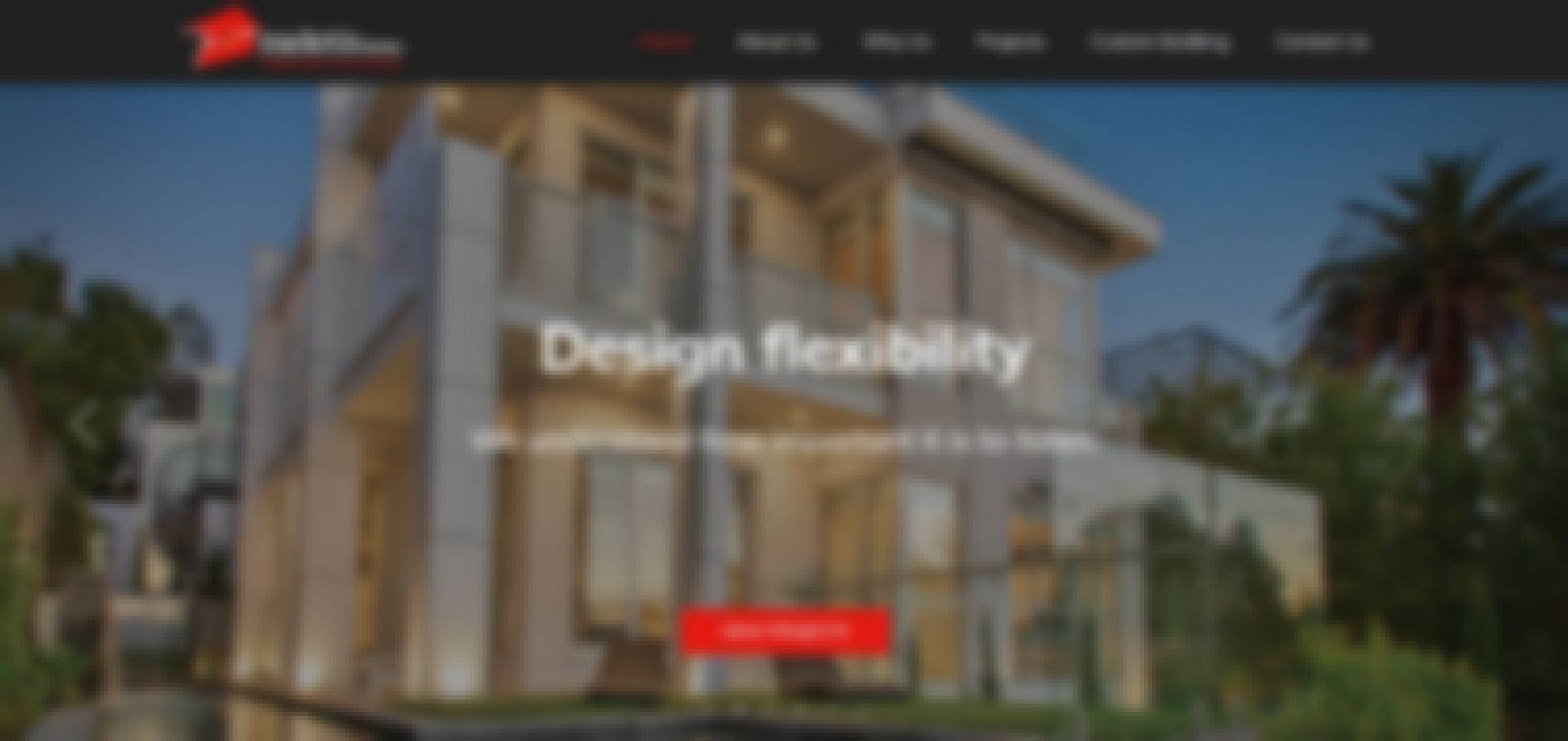 03 9364 0801
Your dependable associate in developing options to turn your aspiration house into a reality. With more than 45 years of experience, Meletis Homes is among the most skilled and reliable custom home builders in Melbourne. Our main objective is to help families design a space that is practical, fashionable, and fits their unique demands and way of life. We collaborate closely with you, our customers, from the moment you begin picturing your ideal place until the day you move into your new house.
REBUILD KNOCKDOWN
It's becoming more and more common to demolish an existing house and build a new one. Meletis Homes can help you incorporate your particular living needs into a plan that blends in with the surroundings. Your budget, the characteristics of the street and residences around, as well as the advantages and disadvantages of the site, will all be taken into consideration.
MULTI-DWELLING
Let's say you plan to develop a multi-unit building on your land. In that situation, Meletis Homes can offer you the essential design and building experience and assist you in rapidly and confidently navigating the maze of permits, documents, and council guideline requirements. Your project will be finished on schedule thanks to our understanding of local council expectations and requirements and town planning.
Nicon Built Custom Home Builders Melbourne
0407 699 455
In South Melbourne, Nicon Built is a licensed provider of modernized historic structures with a focus on home development, upkeep, and improvements. We've offered a comprehensive range of cutting-edge building services to the Victorian building industry for more than 25 years, including house additions, unit developments, and well-built investment homes.
From creating cottages to castles, our construction embodies the concept of giving life to structures. We develop and carry out custom construction strategies for certain building requirements. We supply what we feel is necessary for our clients in this incredible planet. We add a wacky, artistic touch to architecture that leaves everyone speechless.
You may rely on Nicon Built for budgeting, project planning, value engineering, contractors/subcontractors, coordination between the architect and design team, team assembling, and project management.
Sienna Custom Home Builders Melbourne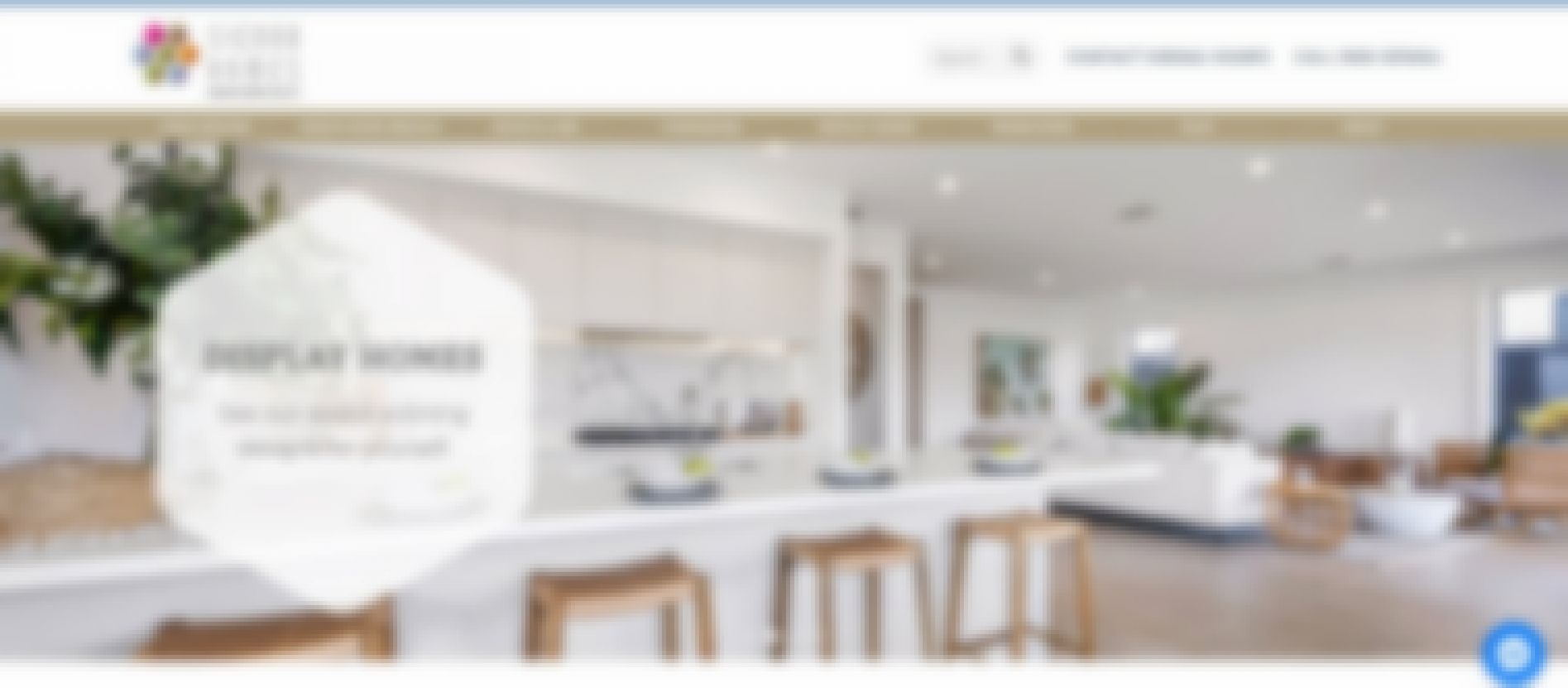 03 8685 8119
Our distinctive design strategy sets Sienna Homes apart from the competitors. We think it's important to find out what you want from a family home and then fit the style, preferences, and goals of the design to your way of life. It resembles building a home from the inside out.
The company Sienna Homes is run and owned by a family. We started out in 2007 with an emphasis on medium-density housing and in 2009. Our team has over fifteen years of broad and in-depth knowledge in construction management, building design, and operations. We originate from the construction business. We recognized a chance to quickly introduce our strategy to the consumer housing industry, providing a high-quality, great-value home with a highly individualized service. For investors and residents of Melbourne, Sienna Homes is currently creating new residences.
BH Prestige Homes Custom Home Builders Melbourne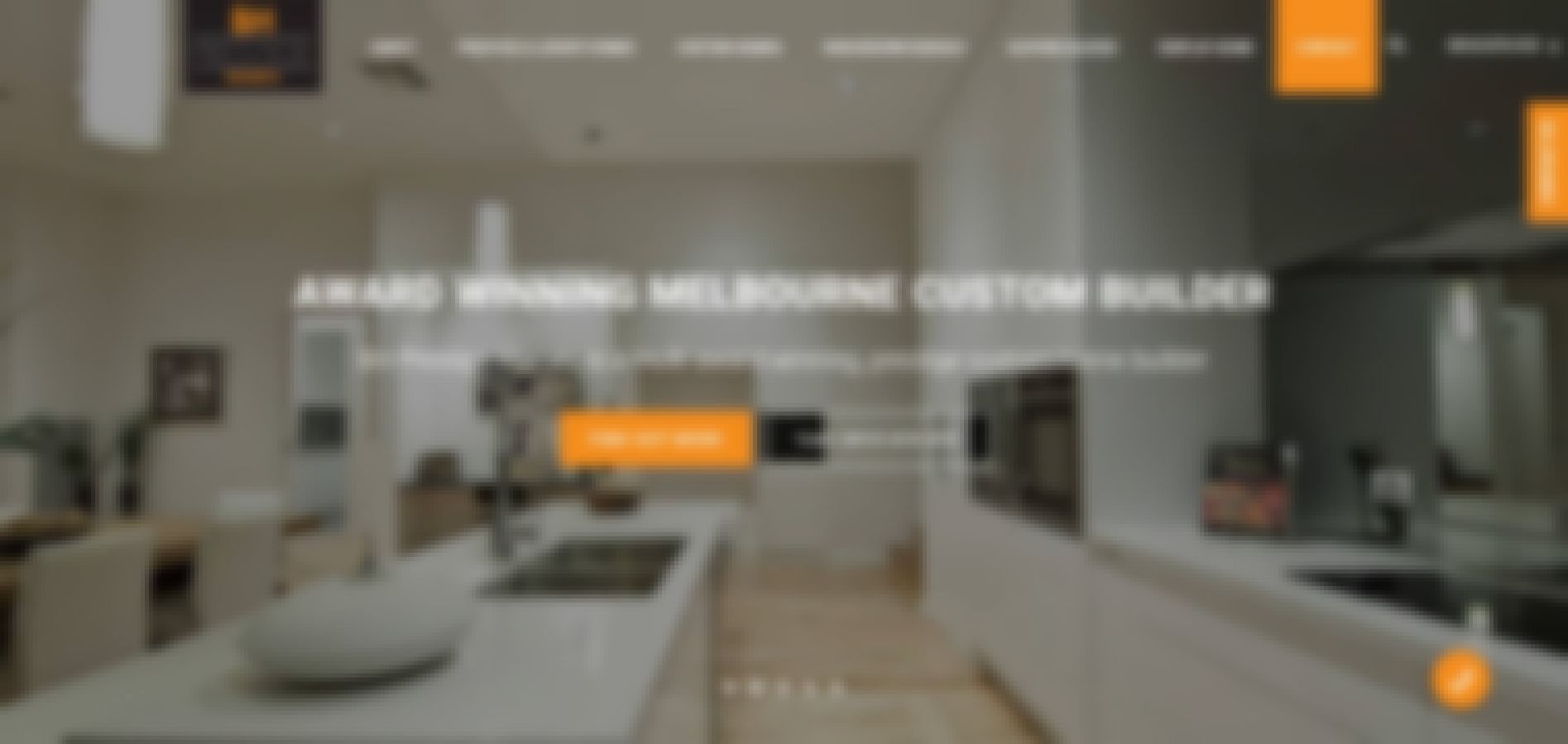 0414 674 431
We decide to construct in particular Melbourne enclaves. You should be aware that working with a firm with a good star rating gives you the assurance that the builders have a solid reputation and will provide you with a satisfying building experience. For clients who want a builder who comprehends their concept for their ideal home, we have decades of experience creating prestige custom homes in Melbourne.
Hansen Living Custom Home Builder Melbourne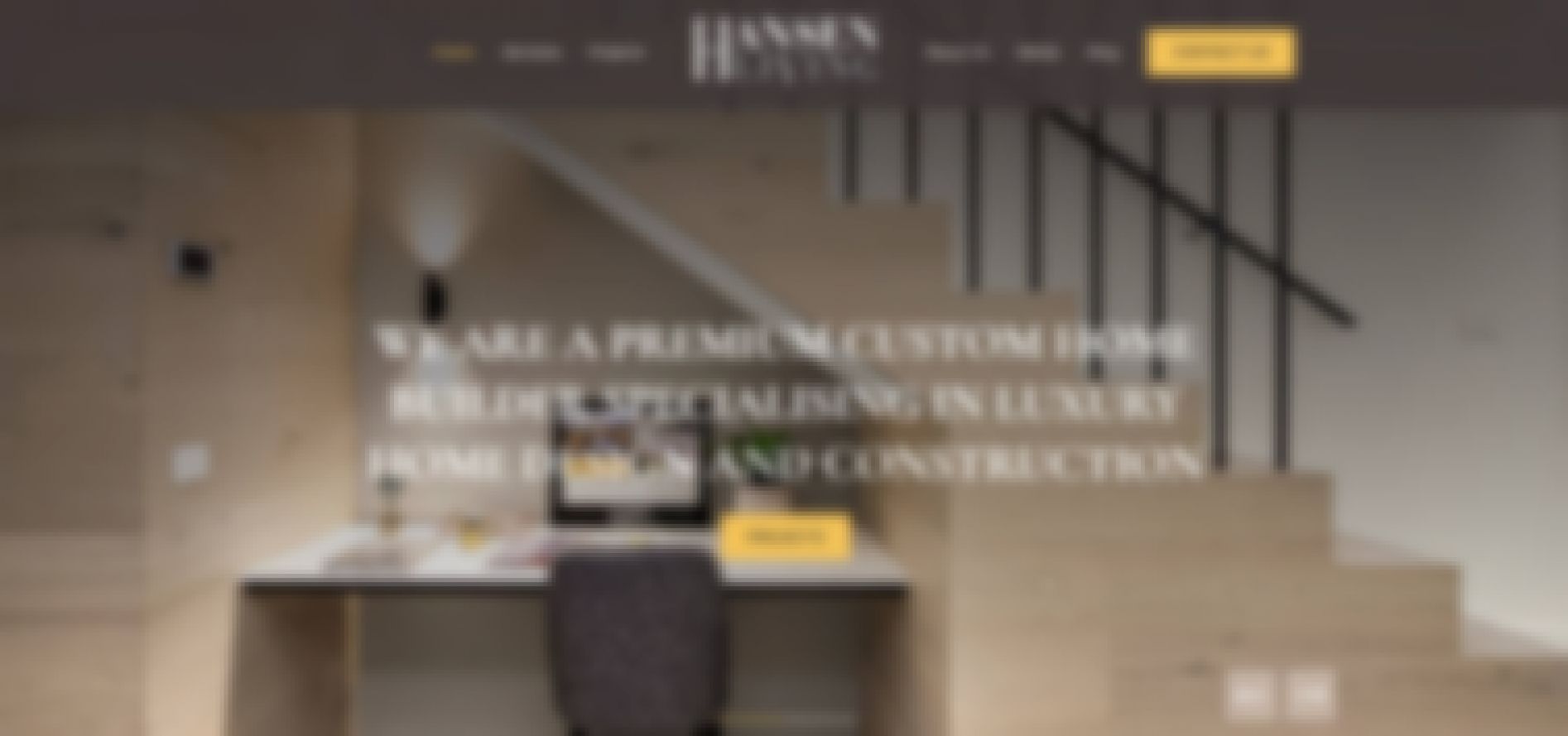 0380607040
Melbourne's Premier Custom Home Builder
In Melbourne, Hansen Living is a boutique builder with a focus on high-end residential architecture. From conception to completion, we provide full-service house design. Therefore, if you have unique design requirements, we may build a home that is totally customized to your preferences and way of life.
Hansen Living is distinctive in that we manage every facet of the undertaking. Included are the initial brief, bespoke home design, building process, and final interior design. We have continually produced exceptional outcomes thanks to our unique strategy, which helped us win the 2014 Master Builders' Best Custom Home Award.
For properties like apartments, townhomes, beachfront homes, two- and three-story residences, and penthouses, among others, we can offer exceptional solutions. We have a good reputation in the Bayside, Port Phillip, inner-city Melbourne, Stonnington, Boroondara, and neighboring districts for our quality-driven, efficient construction methods.
VBuild Custom Home Builder Melbourne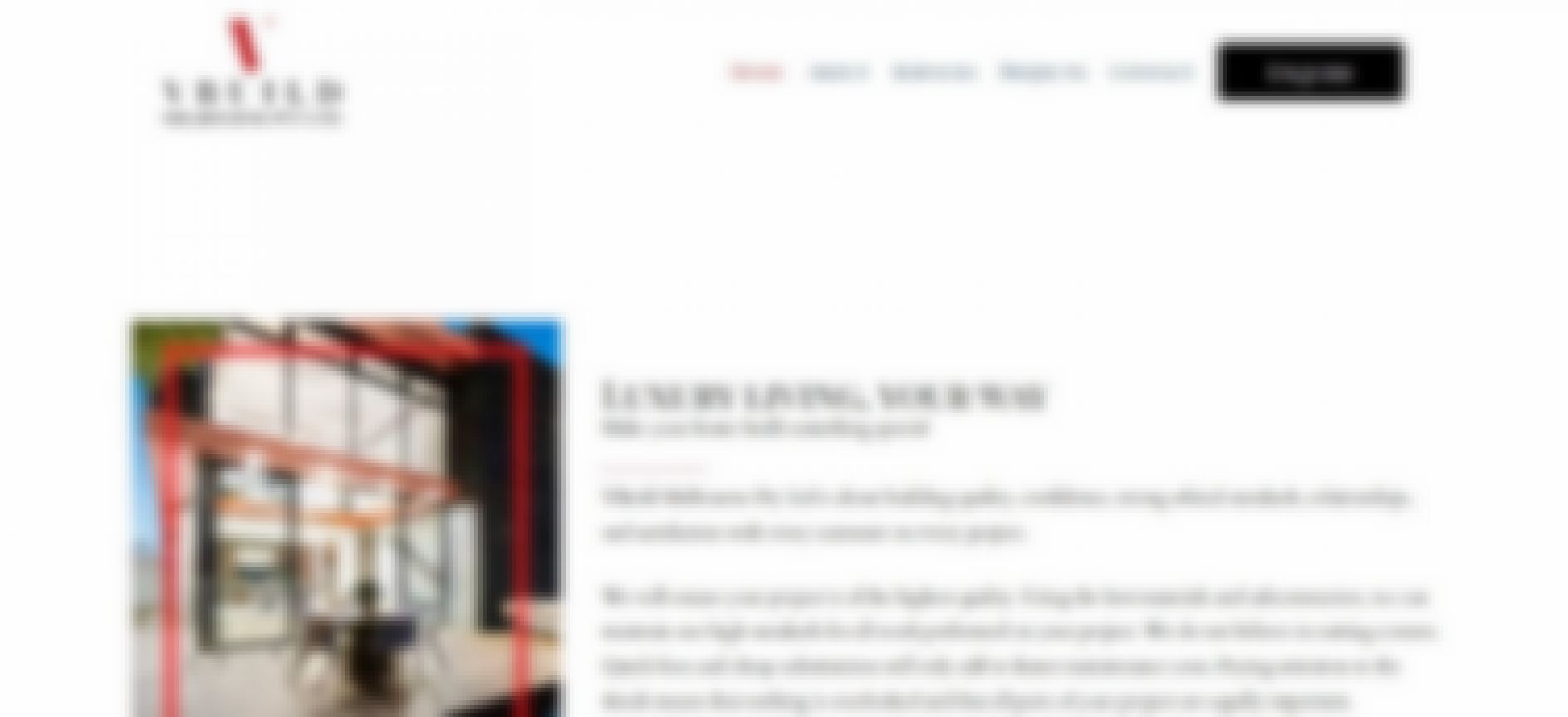 0425 752 803
At VBuild Melbourne Pty Ltd, every project is about building relationships, trust, high ethical standards, quality, and client satisfaction. Your project will be completed to the best standard possible thanks to our efforts. Using the greatest tools and subcontractors, we can complete all of the work on your project to the same high standards. We don't think quality should be compromised. Future maintenance expenses will only rise as a result of quick fixes and inexpensive replacements. The careful attention to detail ensures that nothing is missed and that every facet of your project is given the same consideration.
At VBuild, we specialize in building custom homes in Melbourne and are laser-focused on turning your fantasies into a reality. From your earliest thoughts to bespoke design, planning, construction, and beyond, we guarantee you a gorgeous, wonderfully built quality house that you'll be happy with for years.
The purpose of VBuild's project management service is to keep clients informed about their progress and instill confidence in them that the project will proceed without hitches at every level. Due to VBuild's considerable project management experience, both as a client and a contractor, projects may be managed effectively and efficiently from the beginning to the end.
Carter Grange Custom Home Builder Melbourne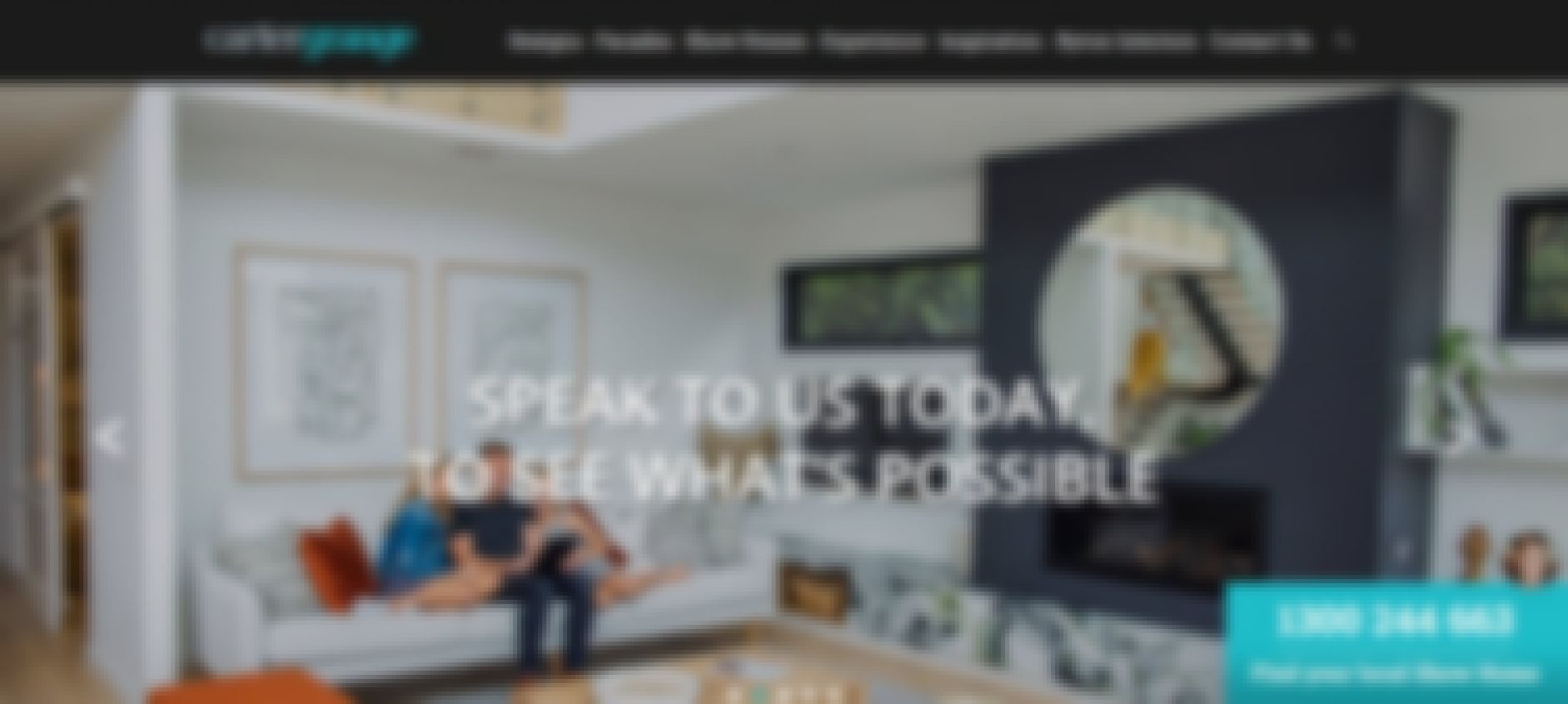 03 8544 4958
CONSULT
We've dominated the Melbourne custom home design and construction market for more than ten years. We now have a thorough understanding of designing to council specifications. We may evaluate your land's opportunities and potential constraints using a variety of techniques, including feature surveys, arborist reports, and soil tests. Our staff can guide you through these requirements and create creative, workable solutions to satisfy your demands.
DESIGN
Together, you and one of our custom home designers will design the floor layout, facade, and overall look of your new house. We will work with you to explore choices while taking Town Planning requirements into account when designing. Once we have your design specifications, we will work with a town planner to submit the drawings to the council and collaborate with us to get input in order to ensure a successful application for a planning permit.
BUILD
Once the drawings and quotes are approved, we arrange the construction permit (and, if required, the planning permit) and create your HIA building contract for approval. If the construction site is clear, we can send our trades, suppliers, and high-quality supplies to your new home. Your competent site manager will organize on-site inspections and keep you updated on the status of your project throughout the building of your home.