When it comes to choosing a wedding venue, Melbourne has a lot to offer.
From the city's unique architecture and bustling streets to the stunning natural scenery of the countryside, there is something to suit every taste. And with a wide range of service providers on hand to help with everything from catering to transport, you can be sure that your big day will go off without a hitch.
So whether you're looking for a traditional church ceremony or a more relaxed outdoor setting, there are plenty of options to choose from in Melbourne. With so much on offer, you're sure to find the perfect venue for your special day.
Add a header to begin generating the table of contents
Ultimate List Of Wedding Venues in Melbourne
Vogue Ballroom Wedding Venue Melbourne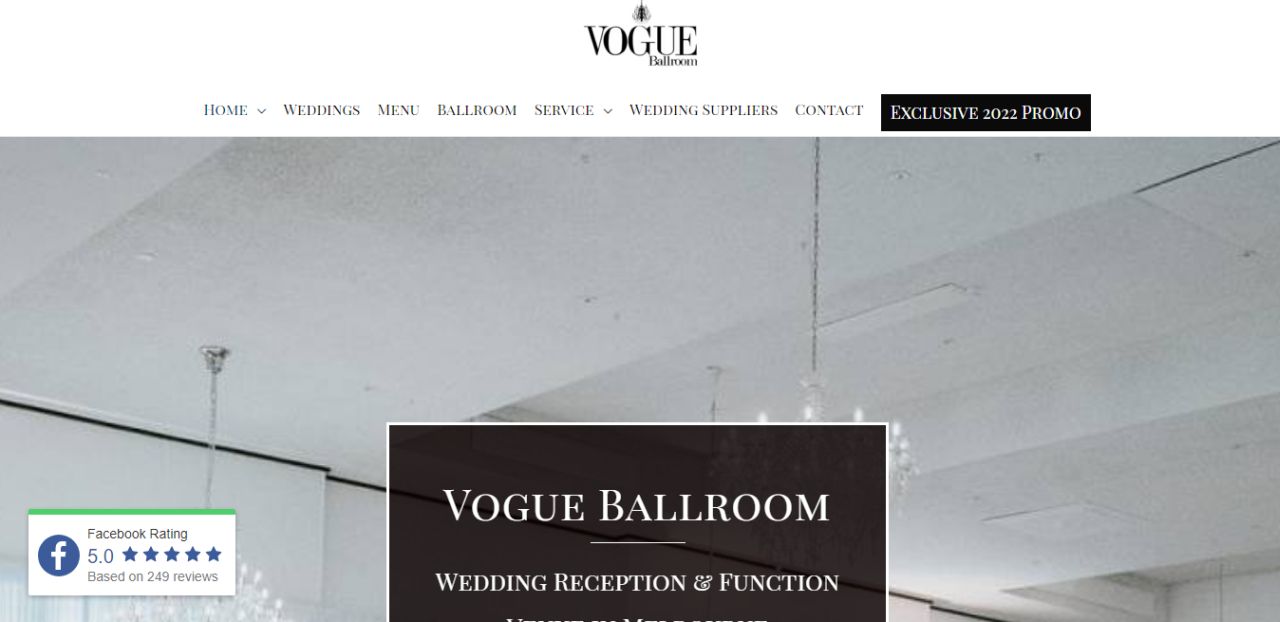 (03) 9802 2477
The Vogue Ballroom's weddings are as distinctive as the couples that are married there. When the leaders in any field possess a specific quality - excitement - traits can be seen. No detail is overlooked when a couple is as in love as George and Angela are, and when it comes to weddings, the details are what make a wedding special and memorable.
A Modern Day Classic Wedding Venue In Melbourne
The Vogue Ballroom's exceptional level of luxury is a result of its six-meter-high French provincial crystal chandelier lined ceilings, custom-designed carpets, iconic wall paneling, crushed silk drapery, gracious marble foyer, lavish stone bathrooms, and the mezzanine balcony overlooking the entire ballroom. These features, as well as its opulent décor and exquisite bridal lounge, make it the ideal location to host your celebration.
Our regal lobby, which is perfect for pre-event cocktails and canapés, will serve as your guests' waiting area as they wait in style and comfort for your grand entrance at the site. We can accommodate onsite ceremonies if you want your entire wedding to take place at the famed Vogue Ballroom. For almost any event, Vogue Ballroom is a great option. You will be ecstatic with your Vogue experience thanks to a spectacular design and a team of talented event planners.
Perfect For Any Formal Occasion Or Celebration.
Whether it's an extravagant 21st birthday party, a wedding reception, or a business celebration, Vogue Ballroom is the perfect location for any memorable occasion. The lengths we go to with a group of talented creatives eager to help you organize the ideal event will astonish you and your guests. As a result, everything about your Vogue Ballroom experience—from the catering to the decorations and even the music—will be to your satisfaction.
The Vogue Ballroom radiates a degree of elegance that is stunning. Grandeur abounds in the marble lobby, and crystal chandeliers adorn the balcony that looks down on the entire ballroom.
Vines Of The Yarra Valley Wedding Venue Melbourne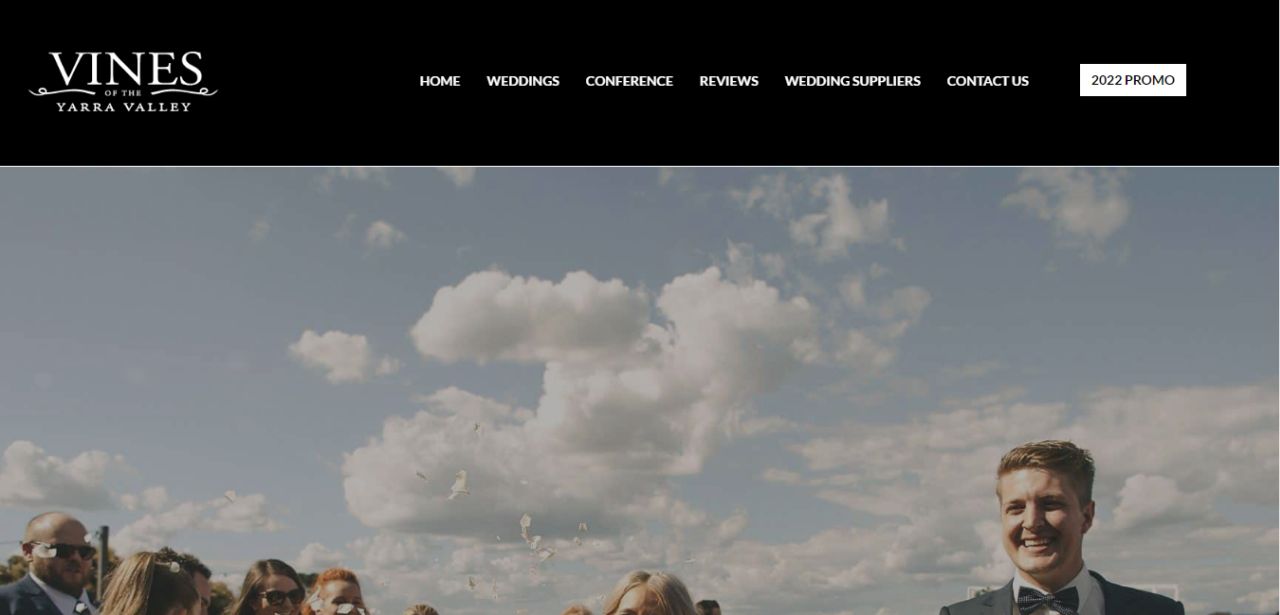 (03) 9739 0222
The Yarra Valley destination for weddings and other events, Vines. Look no farther than Vines of the Yarra Valley, which is only 45 minutes from Melbourne's central business district and perched atop Helen's Hill at the entrance to the Yarra Ranges.
Yarra Valley Wedding Venue & Reception
Beautiful backdrops, a private setting, and romantic experiences can be found at a vineyard wedding venue.
The Vines of the Yarra Valley Wedding venue is a spectacular property located at the gateway to the Yarra Ranges around 45 minutes from Melbourne CBD. It is surrounded by acres of vineyard in every direction, lush lawns, and magnificent rose gardens. We have a ceremony location on-site that offers a 360-degree vista of the valley and mountain peaks.
Witness The Best Views of the Yarra Valley All Year Round
Vines that hover above vineyards and provide the best views of the Yarra Ranges can be found on Helen's Hill, making it the perfect location for your Yarra Valley wedding celebration. All throughout the year, Vines presents stunning Yarra Valley weddings that make use of various indoor and outdoor venues, depending on the weather. With open-air freshness in the spring and summer and crisp light and cozy warmth in the fall and winter, our facilities are flexible and accommodating.
Brighton Savoy Wedding Venue Melbourne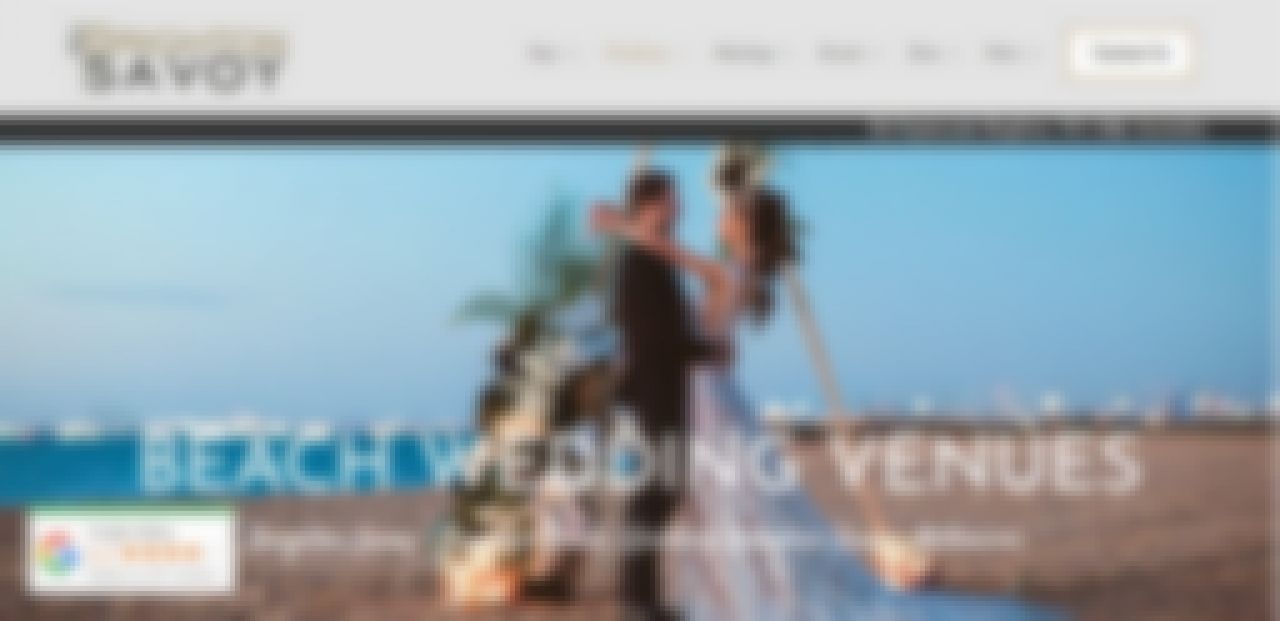 The instantly recognizable, vibrant, and well-known Bathing Boxes are located on Middle Brighton Pier directly across the street from The Brighton Hilton. The location is one of Melbourne's top wedding locations, which offers seaside and waterfront ceremonies in addition to four event spaces that can host 30 to 220 guests.
We have celebrated with many bridal couples over the past 50 years in the wedding industry, and we look forward to sharing your wonderful day with your loved ones, family, and friends. You can be sure that you will have access to skilled wedding and event staff who can assist you in planning a special wedding day.
FAQs About Wedding Venues
One critical component in confidently booking a venue is to have a clear understanding of the cancellation/reschedule policy (in case of a global pandemic) as well as current covid requirements (if vaccination or covid tests are required). In addition, you want to know if the venue has enough outlets and power for every pro requiring electricity, and you also want to get an idea of the lighting.
You can pick a date first and find a venue that is available then, or find the venue of your dreams and then pick a wedding date based on the location's availability. Either way can work, but note that a more flexible mindset will give you more options. For example, some couples choose to nail down the exact date when they'd like to wed and then find venues that can accommodate that day. Other couples with more flexible timelines look for venues first and then choose their date on their selected venue's availability.
Visiting the venue is also the perfect time to bring your wedding planner or coordinator and have them take a look. Frequently those wedding professionals have a different take on a venue and might offer some good advice. For example, there are two very different wedding venues, full service and not full service.
At least a year out, a wedding date will give you time to check everything off your list —from finding and ordering your wedding dress to book your wedding reception venue (some are booked a year in advance). For couples who are flexible about the date, you can try to book the venue between 9 and 12 months in advance. This is a general time frame, and it doesn't mean you can't find the perfect venue available in under nine months.
Your wedding is a once-in-a-lifetime experience, and you want to make your beginning as husband and wife a bold one. The most critical decision in setting the tone for your wedding ceremony & reception is the venue you select. Here are a few things that a perfect wedding venue should offer:
A romantic ceremony setting with inspiring views.

An elegant dining space complemented by a wide variety of seasonal cocktail & cuisine selections.

A spacious ballroom where you & your guests can dance the night away.

Plush, sophisticated décor and art inspired by the natural & historical surroundings.

Enough space to accommodate your guest list.

Luxurious, residentially inspired guest rooms & suites for those who have travelled from near & far for the special occasion, and the newlyweds, of course.

Experienced planning specialists to assist you along the planning process & take care of on-site arrangements on your behalf.
Metropolis Events Wedding Venue Melbourne
03 8537 6652
The weddings held at Metropolis Events are exceptional. Your special day will be beyond beautiful with outstanding cuisine, breathtaking surroundings, unmatched views of the city, and unmatched service.
Metropolis Events is ideally situated on the top floor of Southgate Melbourne, overlooking the city from the Yarra River's opposite side. The location is tucked away in Melbourne's Arts Precinct, close to some of the city's lovely parks, gardens, and cathedrals. Those traveling to your wedding will have easy access to lodging alternatives and public transportation.
The Elizabethan Lodge Wedding Venue Melbourne
03 9898 8850
Only a short distance separates our Grand Heritage ballroom with its crystal chandeliers from our sandstone chapel and magnificent grounds. 180 people can be accommodated in our recently renovated Grand Heritage ballroom, making it a spacious location for your reception.
Rippon Lea Estate Wedding Venue Melbourne
(03) 9656 0041
One of Australia's largest suburban estates is Rippon Lea Estate, a National Heritage listed property with expansive lawns, towering trees, and a tranquil lake. This location offers an amazing environment and is only 10 kilometers from Melbourne's central business district.
This elegant setting has sweeping lawns, an orchard, fernery, and magnificent gardens with an ornamental lake that combine elegance and splendor to create the perfect backdrop for your special occasion.
Mount Macedon Winery Wedding Venue Melbourne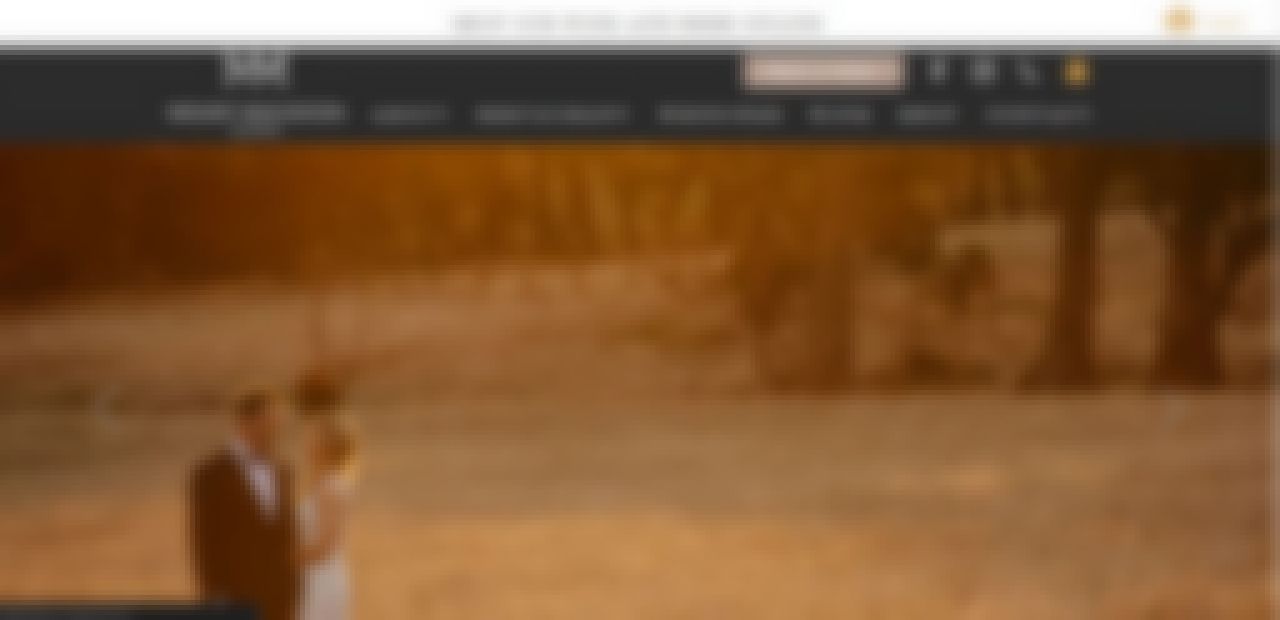 03 5427 6652
The Mount Macedon Wineries' property, which is located on a mountainside, is the ideal location for an Australian country wedding. We can help you plan the most special day of your life with our breath-taking ceremony gardens, several indoor and outdoor reception venues, and panoramic vistas. Come in and tell us about the wedding of your dreams so we can put up a package for you and assist you at every stage!
Warrawong Estate Wedding Venue Melbourne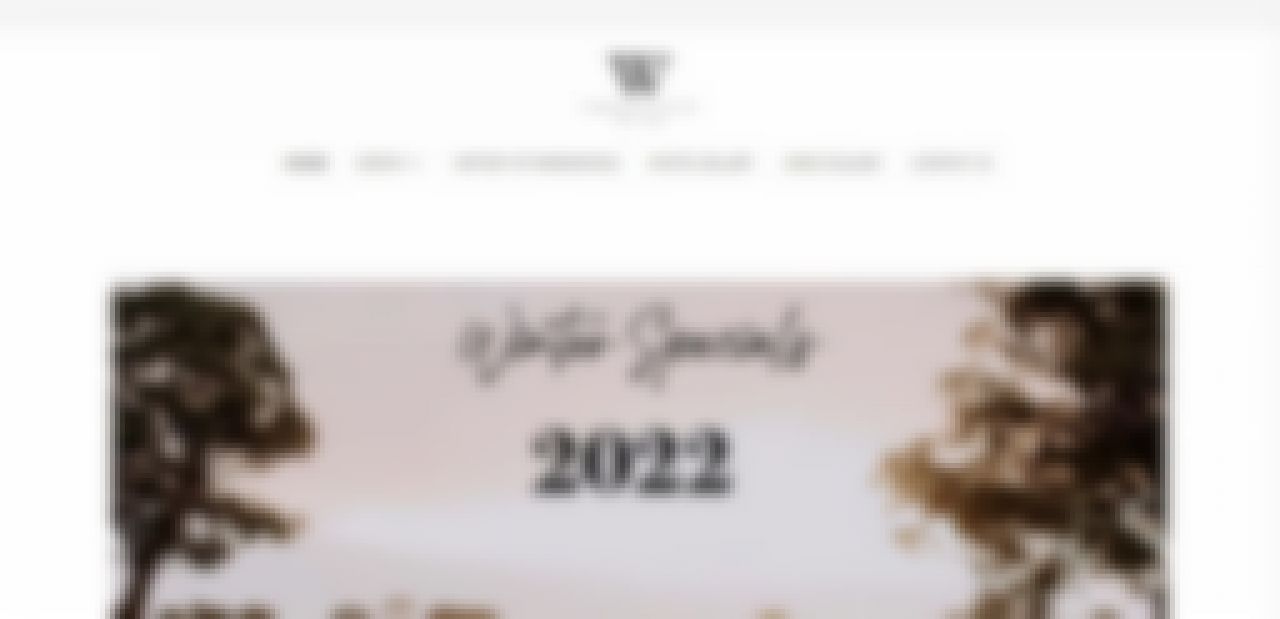 03 452 2523
As near to a rural area as you'll get this close to Melbourne is this. A well-known squatter constructed it on the site with sweeping views of the Werribee River, Exford Reservoir, and the Toolern Creek valley. Its owners in the early 20th century included a well-known female racing driver, the first Australian woman to compete in a Monte Carlo race, a world-class polo player, and the general director of the Swallow and Ariel Biscuit Company.
The Warrawong Shearing Shed is a one-of-a-kind surviving specimen of a Victorian-style bluestone shearing shed that was once a part of Exford's sizable pastoral estate. It is located in Eynesbury at 1200 Exford Road.
Overnewton Castle Wedding Venue Melbourne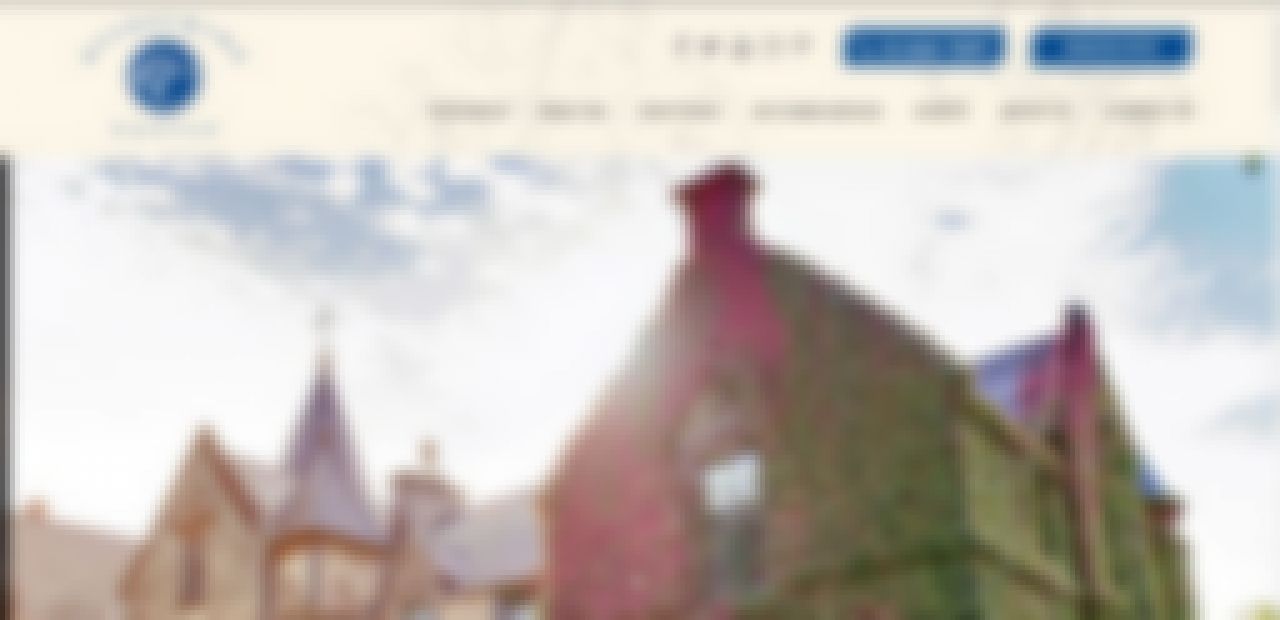 03 9331 3652
Overnewton Castle was finished by William Taylor in 1849. West of Keilor village, on 13,000 acres of outstanding grazing land, The Scotsman made a purchase. Taylor built a colonial-style one-story house out of bluestone. There were six rooms, each with a sizable window covered by a shutter and a sizable verandah. The homestead had expansive views of the surrounding countryside and was perched on a moderate hill overlooking Keilor.
Showtime Events Centre Wedding Venue Melbourne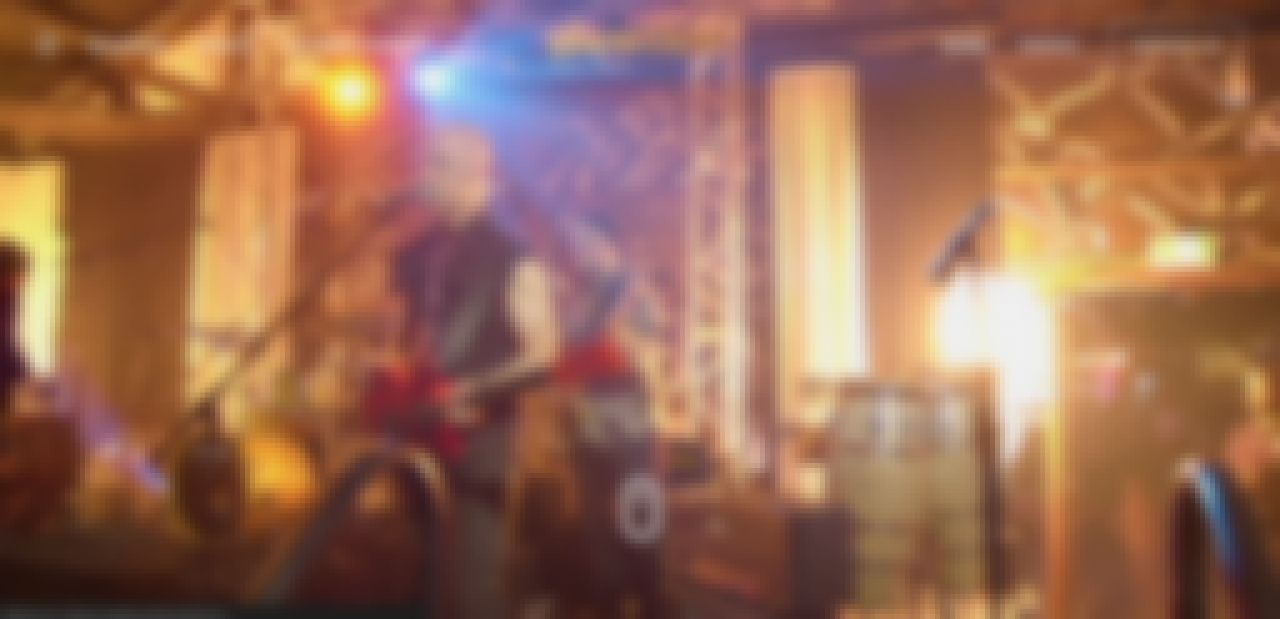 (03) 9682 4185
Our team, without a doubt, influences who we are. In order to make your upcoming event a success, allow us to present ourselves as your new personal team of event producers, chefs, and operational staff. Together, let's celebrate your union of love and create lifelong memories. With a dedicated team of wedding planners, first-rate venue options, and first-rate catering, we will make your special day one to remember.
Two Ton Max Wedding Venue Melbourne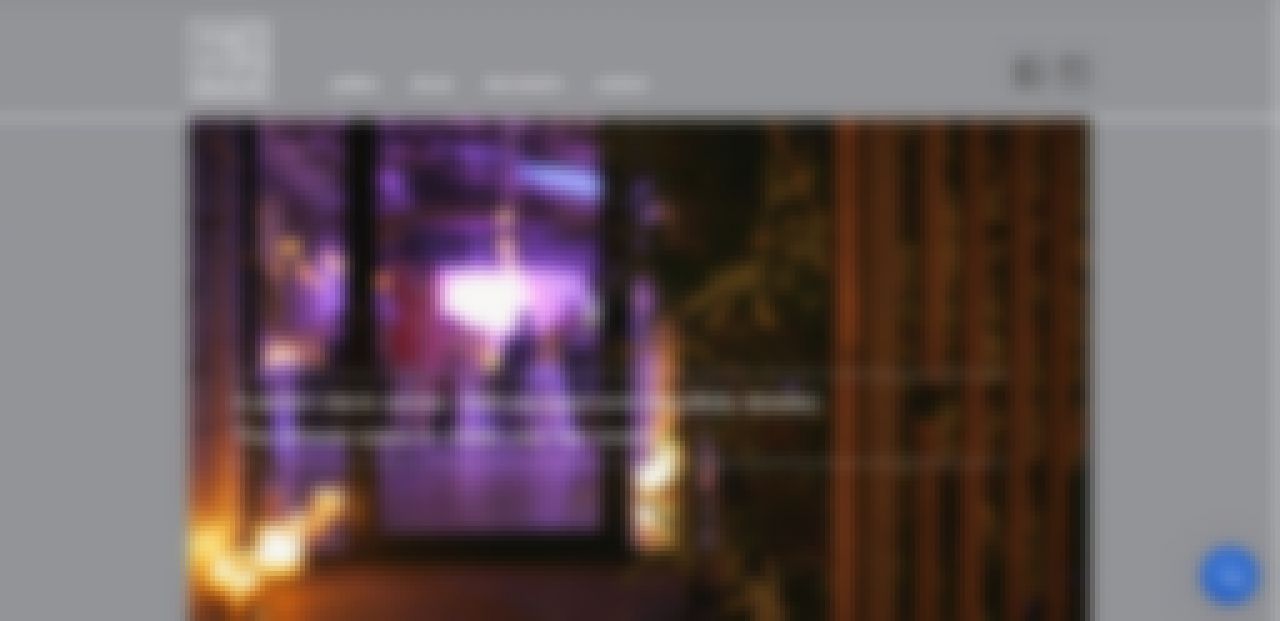 047865774063
North Melbourne's twotonmax is a meticulously designed industrial warehouse that has just undergone a graceful restoration. Behind an ordinary street façade is a blank canvas that you can swiftly and simply change. This is a once-in-a-lifetime chance to design an unforgettable event with your caterer and endless options for arranging the room.
Baxter Barn Wedding Venue Melbourne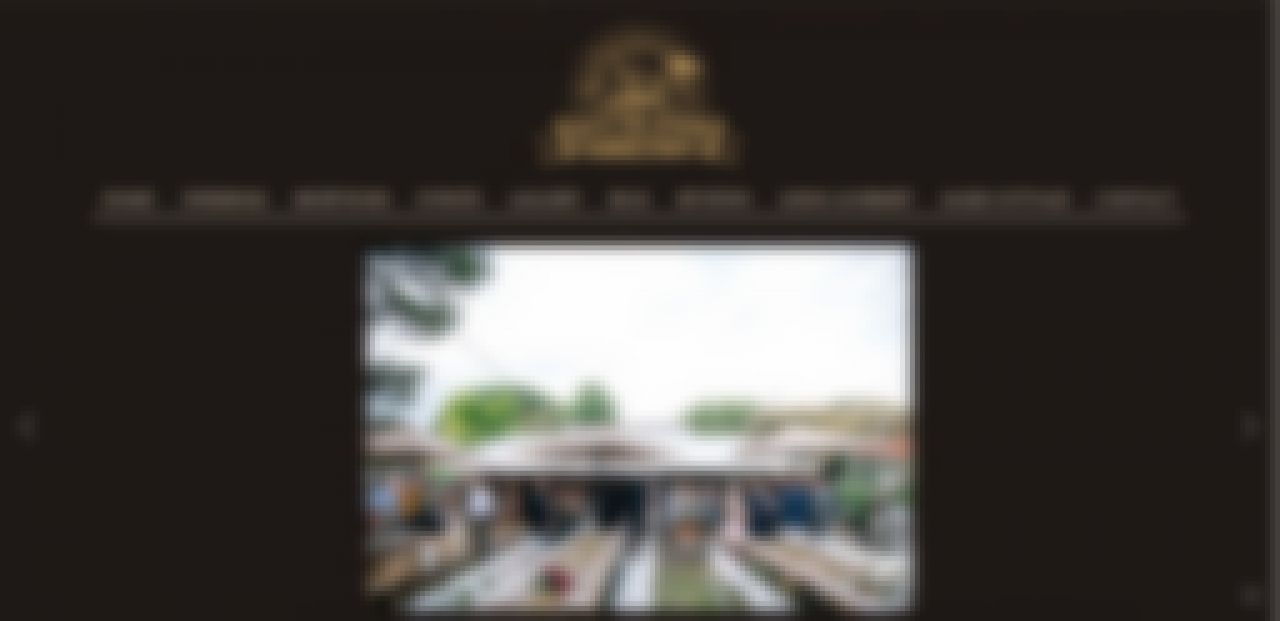 0418 304 002
Right now, you are in one of Melbourne's most renowned and storied areas. About 40 kilometres from Melbourne, on the serene 34 hectares of the lineage Sages Cottage estate, is where you'll find Baxter Barn.
It is where the country meets Melbourne's best eating scene in terms of beauty and refinement. This historic site is overflowing with unspoiled beauty, rustic charm, and allure. It is one of the most alluring and promising wedding venues in Victoria.
The Gables Wedding Venue Melbourne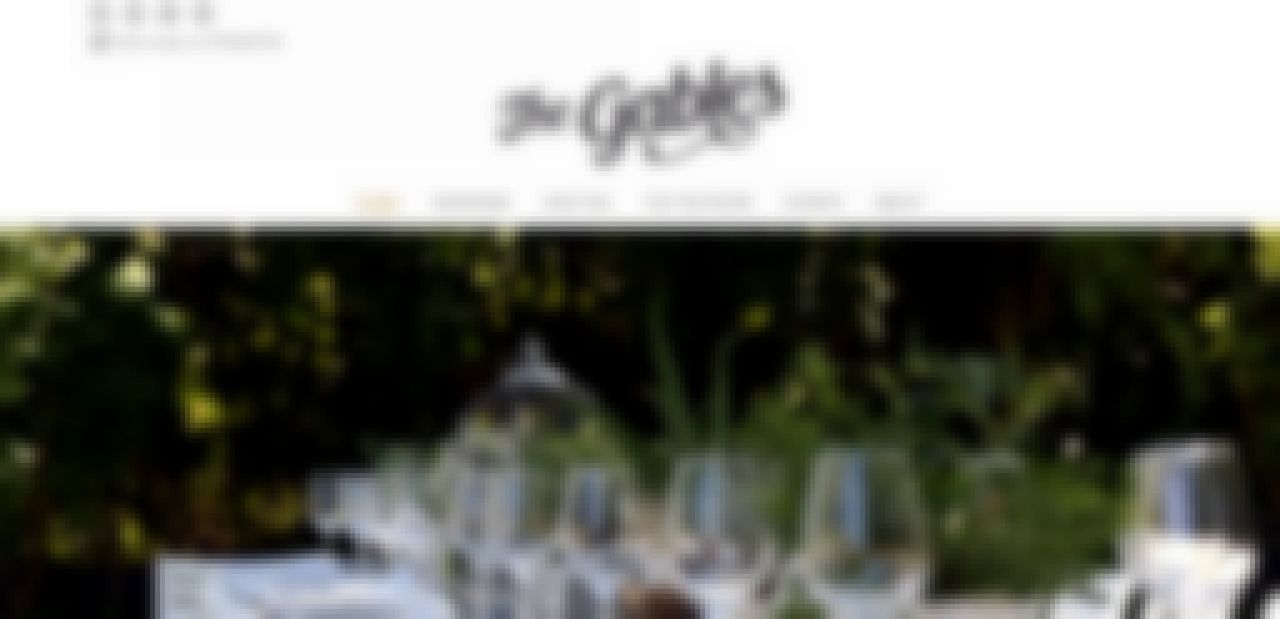 613956399920
The Gables is without a doubt one of Melbourne's most exquisite venues for weddings, corporate events, and private dinner parties. In the center of the Gascoigne Estate in East Malvern and surrounded by 100-year-old cypress trees, The Gables is a stunning example of a Victorian period building in the Queen Anne style.
Avalon Castle Wedding Venue Melbourne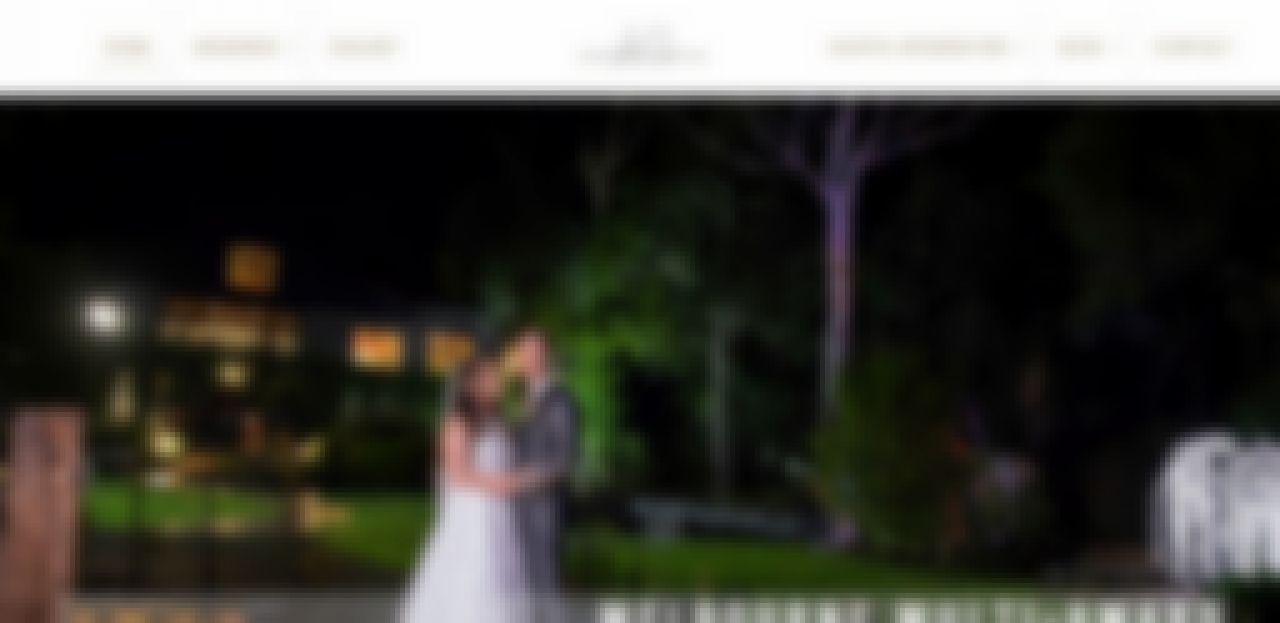 (03) 5968 9963
For your wedding ceremony and reception, our elegant Melbourne wedding location is ideal. Because we are aware of how stressful life can be and because we want you to concentrate on the little details of your special day, we have designed all-inclusive wedding packages. Everything you do here has an effect on our group, so if it is important to you, it is critical for both of us.
Quat Quatta Wedding Venue Melbourne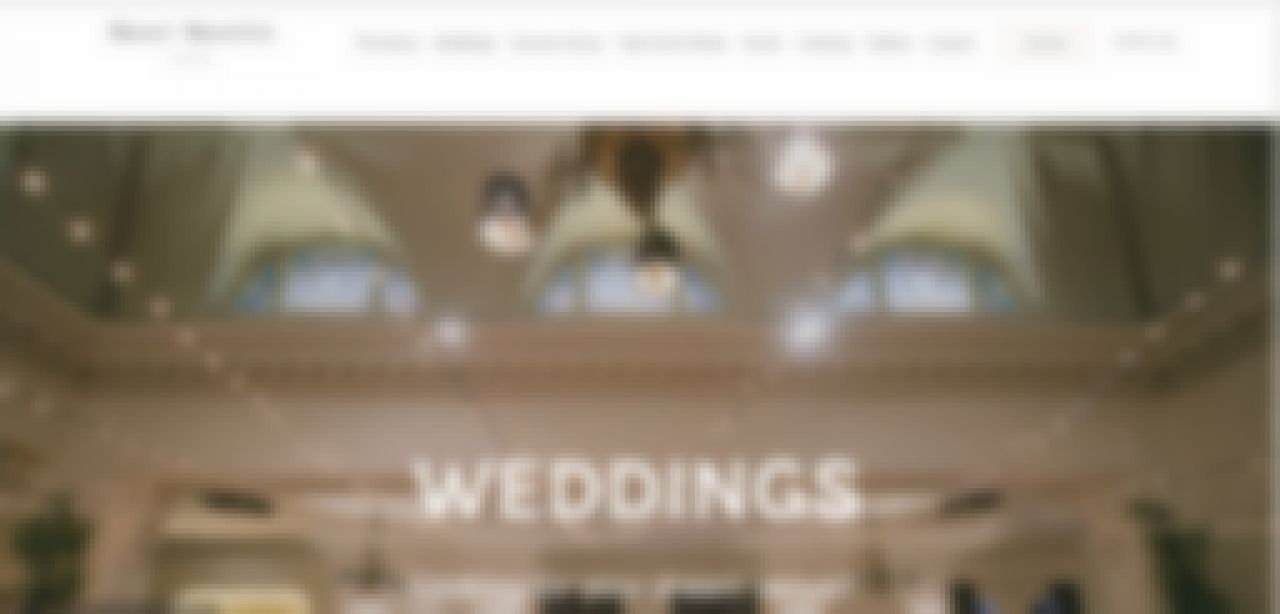 03 9528 4410
a wonderful boutique location. Award-winning food, beautiful photo opportunities, and friendly service from people with expertise. a distinctive environment for 200 cocktail guests or 50–160 seated dining. A stunning canvas for any event, the setting is both spectacular and neutral.
Festoon lights and long tables can liven things up, or you can go the traditional route with white linen and Georg Jensen candles. Huge dance floor covered in parquet and high ceilings. dazzling for dining and dancing.
This quaint and cozy environment is ideal for a wedding ceremony and cocktail hour. An spectacular outdoor scene is created by the combination of a bronze fountain, festoon lights, and pop-up bars.
Grand Hyatt Melbourne Wedding Venue
+61 3 9653 1125
As one of the most recognizable hotels in the city, a cutting-edge premium event venue, and a leader in hospitality, Grand Hyatt Melbourne is ideally situated on Collins Street's historic Paris end.
Our hotel sets an unmatched standard for five-star luxury and embodies the vision of a life lived grandly by bringing out the extraordinary in every moment, no matter how big or small. With a whole event floor devoted to 15 different and adjustable rooms, all outfitted with the newest tools and technologies, the staff at Grand Hyatt Melbourne is committed to going above and beyond your expectations to always deliver a unique and memorable experience.
Wattle Park Chalet Wedding Venue Melbourne
(03) 9808 9660
You will have a good experience from the first contact to the last thanks to our team's passion and dedication to our clients and our ability to accommodate a wide range of events. Grand Hall and connected loggia areas of the
137 acres of parkland surround the chalet, which has a function area of about 220 square meters. Additionally, it features mezzanine balconies and a private garden that is open until 1 a.m. on the weekends and until 11 p.m. on other days. The functional areas are accessible to wheelchair users. We can hold events for 40 to 250 guests, and up to 350 guests for stand-up cocktail parties, and we have about 100 parking places.
Tatra Wedding Venue Melbourne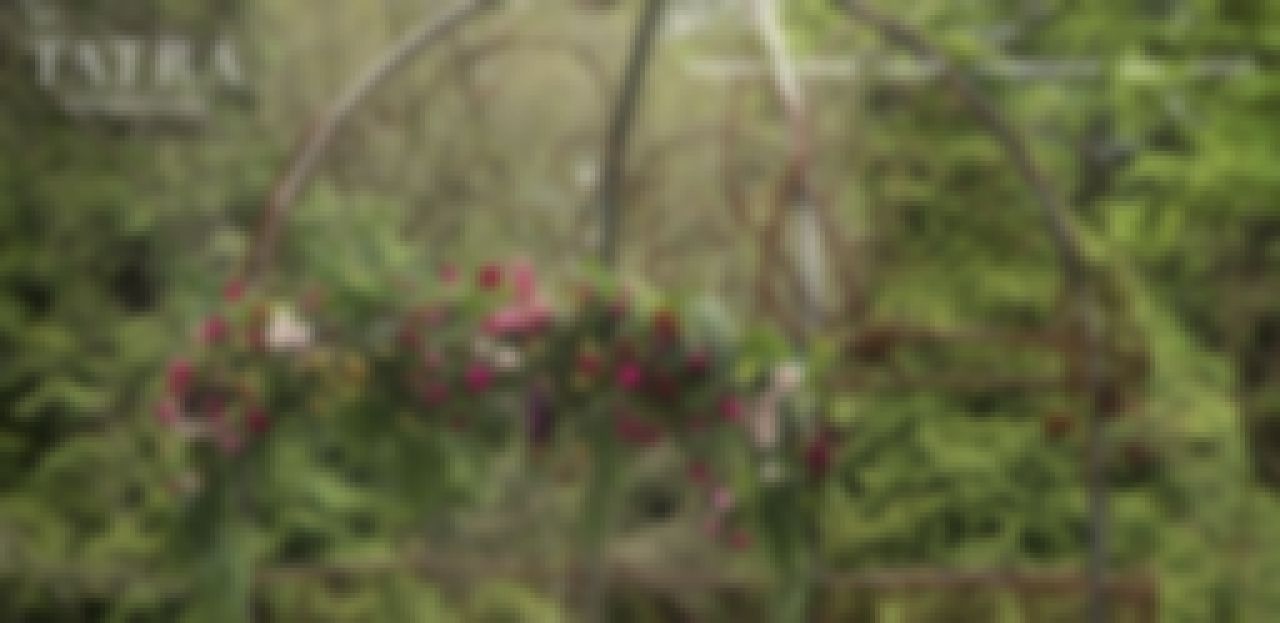 03 9751 4800
We are pleased to share the amazing facelift Tatra Receptions underwent recently. One of Melbourne's finest venues for wedding receptions is Tatra Receptions.
Tatra Receptions, which is around an hour from Melbourne's central business district, is the ideal wedding destination. It is surrounded by 10 acres of established gardens and provides stunning views of the Dandenong Ranges forest.
All Smiles Melbourne Waterfront Wedding Venue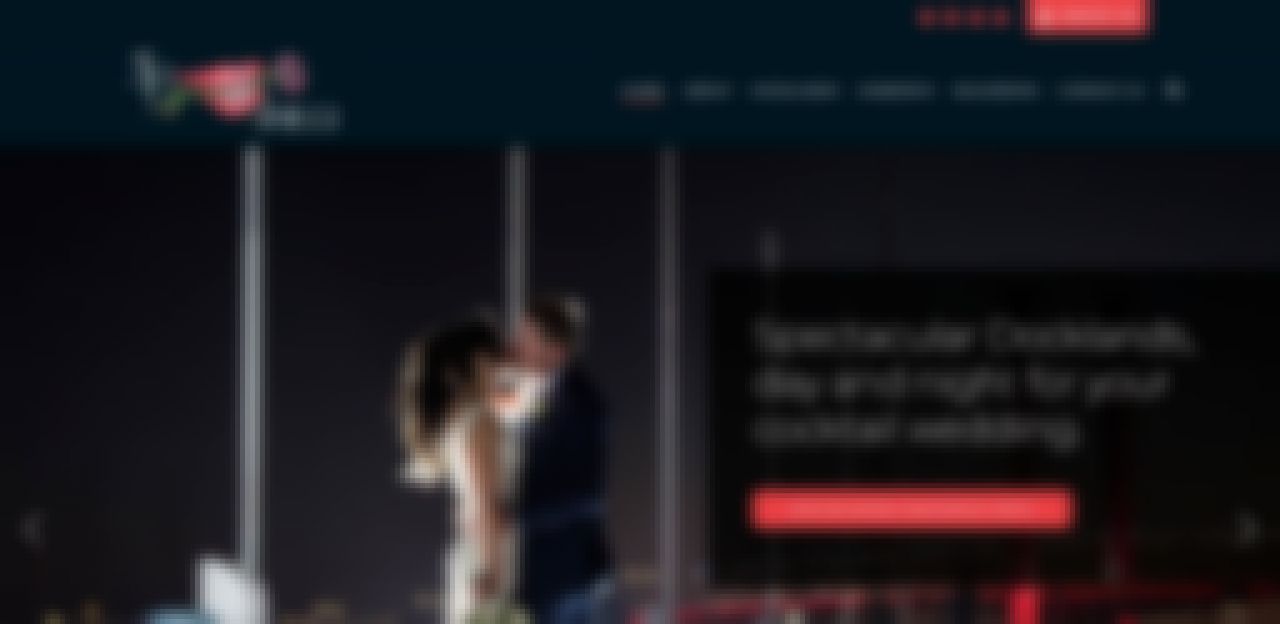 0404 001 963
We've dedicated a large portion of our life to making others' vacations unforgettable. Our visitors are in a position where they know we are looking out for their best interests because we have spent years upgrading our food and beverage selections.
We are adept at throwing memorable parties, not just any old gatherings. Our company has been built from the ground up with the goal of giving our visitors an experience they won't soon forget.
Epocha Wedding Venue Melbourne
03 9036 4110
On the outskirts of the city, Epocha is a modest, typical Melbourne wedding location hidden in a stunning Victorian terrace. We are a great choice for wedding receptions and ceremonies due to our position, which faces out over the Carlton Gardens and is only a short stroll from the CBD.
With numerous rooms to suit both big and small groups, Epocha is a versatile space that can host both seated events and cocktail parties. Our knowledgeable and skilled staff is here to make your unique wedding day as easy and private as we can.
Amalfi White Wedding Venue Melbourne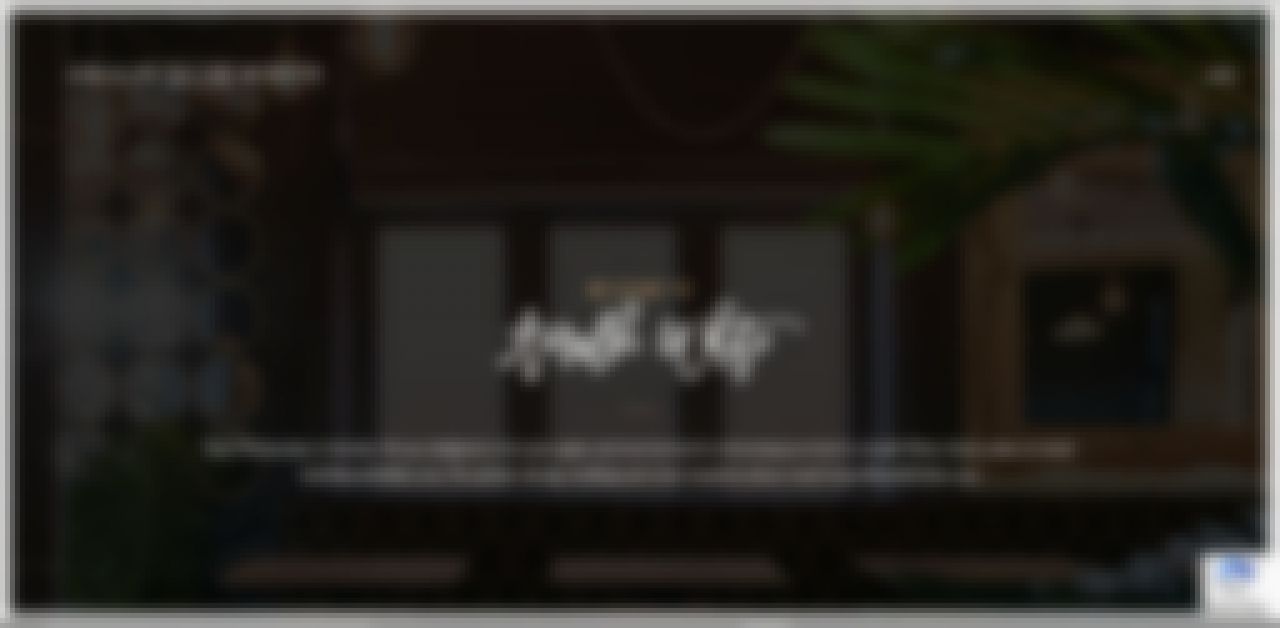 01332 696369
The first-floor Ballroom of an 1890s building had a full makeover in 2013, uncovering several wonderful historic elements, including a stunning barrel-vaulted ceiling.
The scope of the renovation was later increased to include the unveiling of an event room for hosting events on the ground floor.