Add a header to begin generating the table of contents
When a woman gets a horrible haircut or colour, she knows all too well the sadness and anger it may bring. A new hairstyle can make you feel fabulous and confident, or it can make you want to hide under your desk for the next six weeks. You may put an end to that unpleasant sensation once and for all by visiting a good hair salon. We've done the legwork and found the top hairstylists in Melbourne so you can always leave feeling fabulous.
Do you think it's possible to find anything as hard to come by as a competent stylist in the present day? While Instagram may be awash in shiny locks, it may be challenging to track down the real people behind the accounts. This quest is complicated by the fact that there appears to be a hair salon on every corner in Melbourne, frequently considered one of Australia's style capitals.
To find your "mane" (excuse the pun) person is a decision that can change your life and give you years of joy and healthy, lustrous locks. If you're in need of a trim, colour, or blowout in Melbourne, you can count on the city's many award-winning salons to deliver.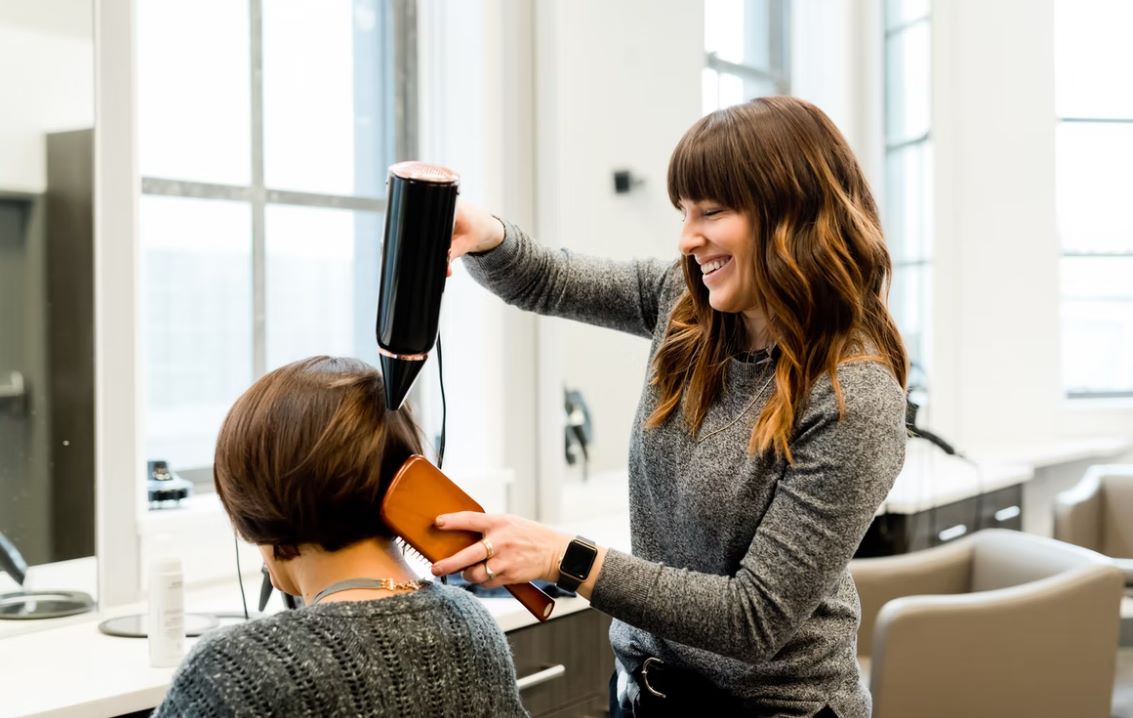 Melbourne's Finest Hairdressers
All of us have experienced the humiliation and despair that follows a terrible hair cut or colour job at least a few times in our lives. That's why we've rounded up the best hair salons in Melbourne, They offer more than just your standard haircut and colour; they also do speciality work like weaving and dreadlock installation. Once you have these experts working for you, poor hair days should become increasingly rare.
Biba is widely recognised as a leading hairstylist, and she has won numerous honours for her work. Biba is the best hairstylist in Australia, according to the 2014 and 2013 accolades she won for being the best Australian Hairdresser. Biba is an early adopter of all the latest hairstyles and can replicate any of your favourites. Just visit one of the brand's 13 convenient locations in Melbourne, and their crew will take care of the rest.
Spada
A stylish Prahran establishment, Spada is devoted to making you look and feel fantastic with its expert hair care services. The salon makes it clear right away that you've come to the wrong place if you're seeking for a low-priced haircut. However, if you want a fantastic haircut and an entertaining time, you've come to the correct place. Spada is a place to be pampered and to unwind while a skilled stylist attends to your every need. Spada's staff is expert in assisting clients in finding the perfect look for their unique facial features.
A Hair Salon for African-American Women
This is an afro hair salon, meaning they cut, style, and braid hair specifically. Mary Asamoah, the salon's manager in Richmond, is a student of hair's chemistry and physiology. That means she is not only well-versed in the art of chemically altering hair through processes like perming, colouring and straightening, but also has a thorough understanding of the best products to use on different hair kinds and textures. It can be difficult to locate a salon that is familiar with the unique needs of people with afro-textured hair, but you have found the right spot.
Organika Hair
Don't wait another minute to visit Organika Hair if you're sick of the spiciness of chemical salon smells. The fantastic team at Organika will give you beautiful hair without the use of ammonia, sulphates, parabens, or any other harmful chemicals. This salon, on the other hand, uses only the most cutting-edge organic and natural hair care products, so you may get the luxurious locks of your dreams without risking your wellbeing.
Edwards and Co
Edwards and Co. may have only opened up in Melbourne a couple of short years ago, a lot of people know about the salon already. This salon has worked hard to earn its reputation as one of the best in the city. For blondes or those considering going blonde, this is especially crucial.
Edwards and Company are well-known for their platinum blonde hair colour; their Instagram feed will demonstrate why. Edwards and Co. has become one of Australia's most reputable salons because to its widespread presence and roster of A-list clients.
You may feel assured that you will leave the salon looking like a Victoria's Secret model, as the salon is famous for its honey-hued balayage and waist-length beach waves. Of course, it helps that these salons are filled with natural light and feature artistic touches.
Meddlers By Dunkley McKenzie
Beautiful South Yarra salon, Meddlers by Dunkley McKenzie. Chris Dunkley and Gary McKenzie founded the business 13 years ago with the goal of providing a relaxing and creative environment where customers could find the newest fashions. This promise has been kept by Meddlers by DMC, which now offers men and women alike amazing cuts, colours, and styles in a positive and encouraging atmosphere.
The salon's staff has evolved from a small group to a sizable one, and currently includes a wealth of experienced, skilled, and pleasant people. Unsurprisingly, Gary and Chris are continuing to turn up the heat with their unparalleled proficiency. Both are well-versed in the fashion industry, having worked backstage at events, photoshoots, and TV advertisements, and represent the top men's grooming company, America Crew.
Rubi Hair
As soon as it opened its doors in 2012, Rubi Hair became the go-to salon for those seeking the best service available. The salon provides more than just your basic cut and colour service; they also have a variety of keratin treatments and high-end cosmetics packages available. The price you pay will depend on the level of expertise of the stylist you select.
UVA Salon
Gigi Hadid, Pia Miller, and Jennifer Hawkins, to name a few, all trust hairstylist Marie Uva and her team of experts to give them the ideal waves every time.
Xiang Hair
Since 1989, Xiang Hair has been Melbourne's go-to for high-end hair care. In the years thereafter, the company's reputation has risen and it has expanded to four more cities. The Xiang Salon, now well-established as one of Australia's finest, is the place to go for a spectacular new do. Thanks to the staff's extensive training, you can leave the salon feeling beautiful inside and out.
In 1989, Xiang Hair debuted as a modest salon in a Melbourne suburb, but since then, it has expanded to the heart of the city and become well recognised as one of the region's premier establishments. The stylists take great satisfaction in the fact that they are the current Australian Creative Colourist of the Year and that they will make you feel as fantastic as you look when you leave the salon.
Toni & Guy
When you think of excellent hair, you think of Toni & Guy. The company has become an international leader in the hair care sector because to its superior salons and cutting-edge hair care products. When getting a cut, colour, treatment, or blowout at one of the brand's salons, you can rest assured that you'll be treated to top-notch care. After all, they've been there for more than half a century, and they're continuously pioneering new ways to use colour and design.
Heading Out Hair and Beauty
Heading Out Hair and Beauty is owned and operated by Anthony Martino. The salon chain was founded 25 years ago by an award-winning entrepreneur who opened the first location in Fitzroy.
Now one of Melbourne's most acclaimed salons, Heading Out is renowned for its dedication to using only the finest products and techniques in its work. Heading Out is the best salon to visit to get out of your hair rut because they are always on the cutting edge of global fashion and beauty trends.
Cream Melbourne
This salon is perfect for individuals who are looking for a fun, low-maintenance cut and colour, thanks to its central location (you can hear the ding of passing trams) and its cool, laid-back feel. Undeniably, they are best known for their expertly dishevelled bobs.
Oscar Oscar
Oscar Oscar is conveniently located at some of Melbourne's top shopping destinations, and you won't have to go far to have amazing hair from the salon. While you're there, you may lose yourself in a little bit of luxury thanks to Oscar Oscar's world-class service and the fact that it employs some of Australia's top hairdressers.
Rokk Ebony
As one of Melbourne's premier contemporary hairstyling salons, Rokk Ebony sets the standard. This salon is dedicated to giving each customer a one-of-a-kind experience, and it shows in every aspect of the service they provide. The staff at Rokk Ebony is unquestionably talented at what they do, as evidenced by the dozens upon dozens of prizes they've won for their hairstyling efforts. This is the crew you want in charge of your hair makeover since they are enthusiastic, committed, and incredibly skilled.
Human Salon
The stylists at Human Salon in Curtin House are all women. With only a few seats and sinks, the intimate salon is much less hectic than larger establishments with a steady stream of customers waiting for their turn to be groomed.
Customers are treated to hot beverages while they get their hair cut or coloured (and wine from Good Intentions Wine Co). You might even catch salon dog Wookie there, ready to give everybody who visits some beachy wave inspo.
The Blow
Everyone would like to think they have natural talent with a hairdryer and style tongs, but the truth is that not everyone is a pro. Get your hair cleaned, dried, and styled to perfection at the Blow before your next formal event.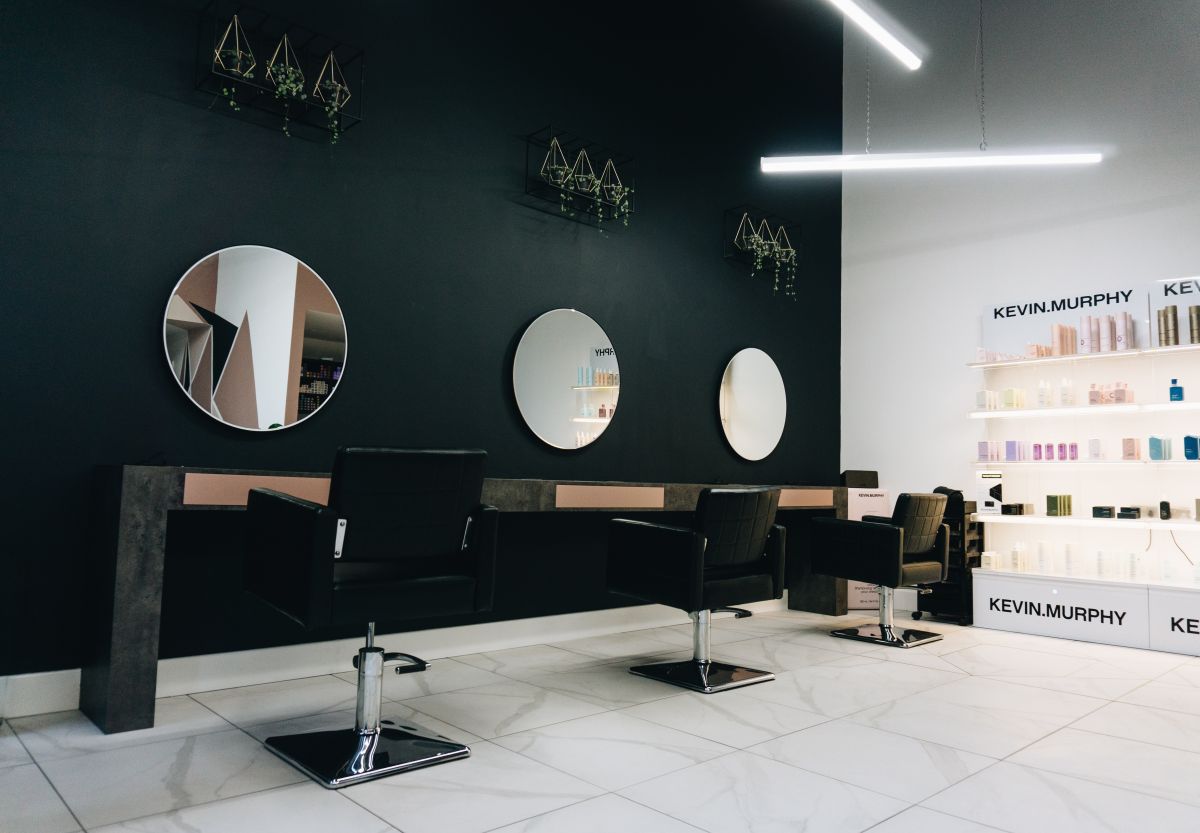 The intimate salon, decorated in millennial pink tones, provides a six-style menu that includes a full cleansing. There's a look for everyone, from voluminous waves to sleek straight locks.
 Telleish
The salon has been nominated as Melbourne's Best Blonde Salon due to its expertise in bleaching hair.
Chantelle Cowcher, owner of Telleish Hair Studio, has assembled a creative and eclectic team of stylists because she is committed to staying on the cutting edge of the hair industry and wants to provide her clients with the best service possible. The group remains committed to breaking new ground in their pursuit of excellence.
At Telleish Hair Studio, they take an open and honest approach to helping their clients achieve their desired hairstyle by providing thorough consultations and diagnostics. The crew's extensive resume includes stints working the backstage at both national and international Fashion Weeks in New York., Sydney and Melbourne, working on magazine front covers and working with coveted celebrities.
When it comes to blonde hair, Telleish is the place to go in Melbourne. Their skilled stylists can do it all, from gray to dazzling blonde. Their work has been featured in international fashion weeks and magazines. You can get your hair fixed and feel good about it simultaneously because they are located in a trendy, plant-filled salon right on the water in Port Melbourne.
Boda Haircutters
This is the place to go for trendy hair cuts and foil highlights. Boda Haircutters is a trendy, multi-award winning salon that offers precision cutting and luxurious foil colouring. When Martha Kourtidou first started out, she worked as an unpaid intern in a hair shop to learn the ropes. In 2016, she founded BODA, a local franchise that has already expanded to five locations. Services including as balayage, highlights, treatments, styling, and cuts are available by appointment.
BIBA Fitzroy
The BIBA brand has become instantly recognisable since its inception in 1976. The Fitzroy location, one of Melbourne's sixteenth award-winning salons, is chic, on-trend, and top-notch. This is the place to experiment with new hairstyles, as the salon's staff of stylists has won nearly every major award in the country (and beyond). If you're feeling brave, you're in good hands.
Neel Loves Curls
Have you had your fair share of terrible cuts for your curly hair? If so, you should visit this curl master in Fitzroy. Curly-haired people have probably had more than their fair share of terrible haircuts because not just any hairdresser can trim curls properly. Fortunately, Neel is a curl expert.
His salon only serves those with curly hair, so our straight-haired friends will have to go elsewhere. Neel, on the other hand, can cut your hair so that you have manageable ringlets rather than an uncontrollable mob of curls. Also, he sells the tools you'll need to achieve salon-quality curls in your own house.
Delilah Hair Studio
Established in 2007, Delilah Studio is the brainchild of Adrian Panayiotis, a veteran hairstylist with over two decades of industry experience. The stylists at this salon are masters of a wide variety of hair techniques, including but not limited to curling, dry cutting, freehand hair painting, balayage, short cutting, and more, and they take delight in helping you achieve your hair objectives. The salon's line of curl creams, which have delectable fragrances like cinnamon and cedarwood, are manufactured entirely from Australian products.
Organika
At Organika, they know that ammonia, sulphates, parabens, and other hazardous ingredients aren't the route to achieve that ultimate high. Instead, they are at the forefront of today's fashion and colour trends while employing only the most cutting-edge, non-toxic, organic materials available. Just another example of the fact that eco-friendliness should not compromise aesthetics.
Billie Jean Hair
One session with Billie Jean Hair will prove that her 23 years of experience are no fluke. The owner of BJH has unique and unrivalled skills in the salon, and she uses them to make her clients look and feel fantastic.
She started out as a lowly apprentice in Dublin before moving to London and eventually settling in Melbourne. Billie learned the ropes at the prestigious Charles Worthington Salon in the UK, where she worked on the hair of the gorgeous and bougie. After X years, she moved her business across the ocean and opened Billie Jean Hair.
Makeup, Wedding, and Color Change, as well as Balayage and Highlights (with style) and Cuts, Barbering, Styling, Express, Updos, Treatments, and Keating Smoothing. Our salon queen has found her own artistic voice at Billie Jean Hair, where she cuts hair with intuition and a healthy dose of natural flair. That's why her repeat customers number in the hundreds even long after their initial reservation.
PREEN
Situated in the heart of Collins Street's posh shopping district is a chic and welcoming hair salon. When it comes to hair care and style in Melbourne, no one does it better than PREEN. Haircutting, style, colouring, and bio ionic straightening are just some of the many services offered at the salon, which is run by the forward-thinking duo of Chris Kapetanov and Melissa Bowman.
The youthful, cool, and approachable stylists at PREEN have a plethora of experience and expertise, and they always exceed their customers' expectations with their innovative cuts and unique styles. The group is continually improving their craft and is a regular sight backstage at Melbourne Fashion Week, where they have won some of Australia's most prestigious hair industry honours.
You'll adore PREEN's friendly, low-key vibe, where you'll be treated like a star even if you're not. While the talented staff works tirelessly to create the ideal hairdo for you, you can kick back and relax with a glass of wine, a cup of tea, or a steaming mug of espresso coffee on the house.
We know how hard it is to find a good hairdresser, so it's best to hold onto them when you do. Lucky for you, we've gone and found the best hair salons in Melbourne, guaranteed to give you a perfect chop every time.
Conclusion
Almost 13 years ago, Chris Dunkley and Gary McKenzie started a company called Meddlers by DMC. The South Yarra salon has just revamped its services to include fantastic cuts, colours, and styles for men and women in a warm and welcoming environment. Rubi Hair, which first opened in 2012, has quickly established itself as the premier destination for clients looking for the highest quality hair care. Anthony Martino is the man in charge of business operations at Heading Out Hair and Beauty. An award-winning entrepreneur who opened the first salon in Fitzroy 25 years ago is credited with starting the network.
Rokk Ebony has earned a stellar reputation for its commitment to excellence by employing cutting-edge methods and materials in all of its projects. In Melbourne, Telleish Hair Studio has been voted Best Blonde Salon. Award-winning hair service Boda Haircutters is known for its cutting-edge styles and foil highlights. There are sixteen award-winning salons in Melbourne, with BIBA Fitzroy being one of them. Adrian Panayiotis, the owner, has been working in his field for over twenty years.
The owner of Billie Jean Hair has been in the business for 23 years and has unparalleled expertise. The ingredients in all of Organika's products are 100% natural and completely safe to use. Keep your good hairstylist once you find them, because they are rare to come by. We've done the research and located the top hair salons in Melbourne, so you can be assured that your hair will always look great after a visit there.
Content Summary
To Intervene, by Dunkley McKenzie Meddlers by Dunkley McKenzie, a stunning salon in South Yarra.

Thirteen years ago, Chris Dunkley and Gary McKenzie opened up shop with the intention of offering a laid-back and imaginative space in which consumers could browse the season's newest clothes.

Meddlers by DMC has delivered on its goal by creating a welcoming space where men and women may get great haircuts and colour in an upbeat and supportive environment.

This is some Rubi Hair Rubi Hair quickly established itself as the premier salon in the area upon its 2012 opening.

Hair of Xiang If you're looking for the best in luxury hair treatment in Melbourne, go no further than Xiang Hair, a local favourite since 1989.

Now widely recognised as one of Australia's finest, the Xiang Salon is the place to go for a stunning new look.

The stylists are quite proud of the fact that they won the title of Australian Creative Colourist of the Year and promise to leave you feeling as great as you look.

You can trust that you will receive excellent service at any of the salons carrying this brand, whether you go in for a cut, colour, treatment, or blowout.

Leaving the Hair and Cosmetics Salon Anthony Martino is the man in charge of business operations at Heading Out Hair and Beauty.

An award-winning entrepreneur who opened the first salon in Fitzroy 25 years ago is credited with starting the network.

Heading Out has quickly become one of Melbourne's most popular salons thanks to its commitment to high-quality service and the latest industry trends.

Heading Out is on the cutting edge of worldwide fashion and beauty trends, making it the finest salon to visit if you're stuck in a style rut.

The Oscars, in order: Oscar Oscar Oscar You won't have to go far to have great hair from Oscar, since salons are positioned in several of Melbourne's most popular shopping districts.

African Black Rokk Rokk Ebony is regarded as a benchmark in the modern hairstyling scene in Melbourne.

Haircutting Parlor All of the female stylists at Human Salon are located at Curtin House.

Prior to your next black tie occasion, stop into The Blow to have your hair professionally washed, dried, and styled.

Telleish Due to its proficiency in whitening hair, the salon has been nominated for Best Blonde Salon in Melbourne.

Telleish Hair Studio owner Chantelle Cowcher has recruited a talented and diverse staff of stylists because she is dedicated to remaining at the forefront of her field and to giving her clients the finest possible experience.

Telleish is the best salon in Melbourne for achieving a platinum blonde hair colour.

Their work has been showcased at fashion weeks and in magazines all around the world.

It's time to see the Boda Barbers! Get your hair trimmed and highlighted using foils at this salon.

Boda Haircutters is a hip salon that has won numerous awards for its high-quality services.

Have you suffered through more than your share of bad haircuts for your curls?

In that case, you need to see this curl master in Fitzroy.

Thanks to Neel's expertise, curls are no longer a problem.

Neel, on the other hand, can give you ringlets instead of a wild mob of curls when he cuts your hair.

He also offers the equipment necessary to get professional-looking curls in the comfort of your own home.

The Salon at Delilah Delilah Studio was founded in 2007 by Adrian Panayiotis, an experienced hairstylist with over twenty years of experience.

Song: Billie Jean Hair Billie Jean Hair has 23 years of experience, and it won't take more than one session with her to see that.

PREEN A stylish and inviting hair salon may be found in the heart of Collins Street's upscale shopping zone.

In Melbourne, no one does better than PREEN when it comes to hair care and styling.

Chris Kapetanov and Melissa Bowman, the salon's forward-thinking proprietors, offer a wide range of hair care treatments, including haircuts, styles, colours, and bio ionic straightening.

The young, hip, and friendly hairstylists at PREEN have years of industry experience and consistently amaze clients with their one-of-a-kind designs.

The crew has received some of Australia's most prominent hair industry awards and can frequently be seen backstage at Melbourne Fashion Week.

You will love PREEN for its cosy atmosphere and attentive service, where everyone feels like a celebrity.
FAQs About Best Hair Salon In Melbourne
Some popular services for hair salons include:
• Manicure & Pedicure Services
• Updo Hairstyles
• Beards & Mustaches
• Men's Haircuts
• Eyelash Services
Aim for getting a cut every 8-12 weeks to keep your medium length looking healthy without growing it out long. If you have long hair, you definitely want to wait more than two weeks in between haircuts.
With haircuts as low as $38 and styling as low as $40, all it takes for you to secure your appointment is scribbling your name on a blackboard (real old school). They also offer complimentary drinks while you wait, so suddenly, the line doesn't seem so grim. With shops all around Melbourne's CBD, you won't be able to escape Alphabarbers.
Happy employees and clients who feel special in your salon are the key to a successful business. Being able to communicate well with clients and employees is a prime factor in the success of a salon. Communication skills needed in a salon include ironing out problems and building a good rapport with clients.
Hair coloring is one of the most popular services offered at a hair salon. Because home hair coloring can go wrong in so many different ways and box colors are not healthy for hair, most people go to salons to get their hair professionally colored.