Add a header to begin generating the table of contents
The fitness-minded of Melbourne, take note: a number of new enterprises have entered the market and are posing serious competition to the more established companies. However, many small fitness studios offer a more personalised approach than the business giants. Maybe 2018 is the year you finally start that new business or take up that new interest you've been thinking about. Here, you'll find the lowdown on the best boutique and independent gyms in Melbourne.
Whether you're currently a gym regular or just starting out, finding a good gym is half the battle. That's why we went to the trouble of finding the top Melbourne fitness centres where you may squat, push, and sweat your way into shape as quickly as possible. Some of these gyms feature machines you can use whenever you like, while others have plans to assist you stick to an exercise schedule.
Mega Mode
This studio, which has been offering Lagree classes in Port Melbourne under the name K-Kore since 2017, is rebranding as MegaMode and moving to Hardware Lane. Lagree, sometimes known as "Pilates on steroids," has been increasingly popular in recent years. MegaMode is an approach to exercise that emphasises slowing down and focusing on a single muscle part at a time, in contrast to the more conventional approach of working out at a higher intensity for more reps. This entails full-body workouts that last longer, helping you build endurance in addition to strength. This studio is the first of its kind to offer heated training in addition to the Lagree method, since the room is kept at a toasty 28 degrees.
Kaya Health Clubs Emporium
Kaya's odour is the first thing that strikes a visitor. It doesn't have that typical gym smell of sweaty gym bros, and it doesn't have that overly cleaned, chemically scented air that comes with attempting to cover up that gym bro stench, either. Instead, Kaya has a pleasant fragrant scent that is reminiscent of a day at the spa. Kaya is located on level 5 of the Emporium and has its own lift in Caledonian Lane; however, the entire building, including the lift, smells like an Aesop store, making you feel more at home shopping there than working out. Hairdryers, straighteners, and deodorant are among the standard inclusions. The two Pilates studios, the barre studio, and the yoga studio all conduct classes during the weekdays and, to a lesser extent, on the weekends, so it's clear that people here mean business. There is a fitness studio with boxing and circuit courses before and after work, as well as during lunchtime.
Orangetheory Fitness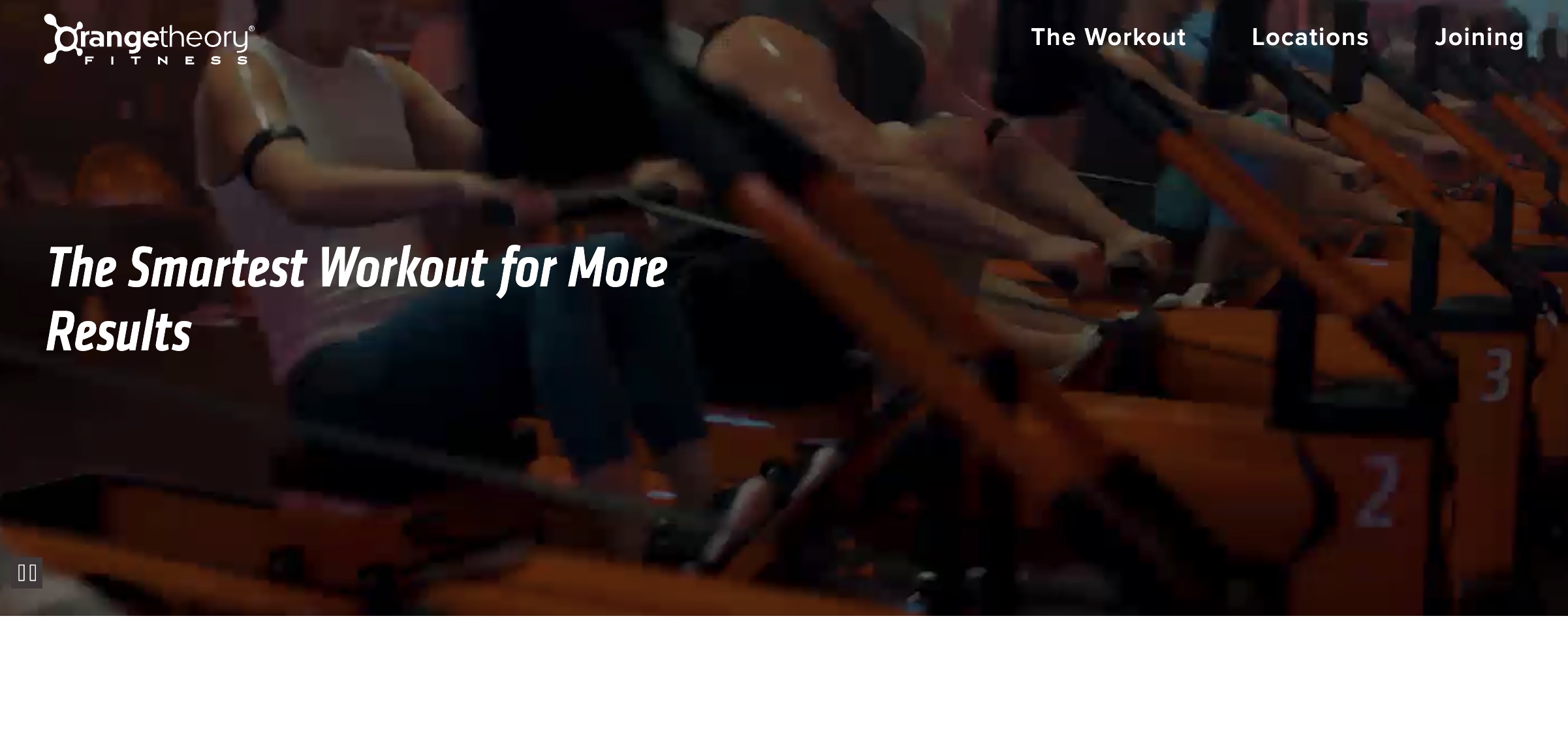 Interval training at a high intensity is often discussed. One of the best cardiovascular workouts is Orangetheory Fitness, and it's only focus is on that. There is no individual training at Orangetheory; all workouts are group classes split into cardio and resistance training intervals. The gym floor is split in half and is a brand-consistent, overly orange shade. Half of it is dedicated to cardio machines like treadmills and water rowers (you can also use bikes and ellipticals if those are more your speed), while the other half is dedicated to strength training with free weights like dumbbells, benches, TRX tension trainers, BOSU trainers, and more. Each participant wears a heart rate monitor that transmits data in real time to a central computer. It is recommended that you spend at least 15 minutes of your one-hour workout in the "orange zone," where your heart rate is elevated but you are not in pain. This is the region where you have exceeded the anaerobic threshold and your body is burning fat in addition to carbohydrates.
F45 Training Little Collins
F45 is a Sydney-born, now global chain of specialised gyms where instructors teach 1-hour sessions of high-intensity high intensity training that will leave you tired in the best possible manner, and everyone knows a person who has converted to the F45 cult. The workouts are a blend of high-intensity workout (HIIT), cardiovascular exercise, and strength training, and they will have you moving from station to station across the gym floor. The Little Collins fitness centre is hidden beneath the street, and it has lockers, showers, and restrooms. Classes average roughly 20 people, and since the F45 Football Program has created 31 unique 45-minute workouts, it's quite unlikely that you'll ever repeat a single one. Instructions are provided by animated gifs displayed on televisions throughout the facility, and two highly upbeat trainers circulate to offer encouragement and verify on your form.
Virgin Active Collins Street
What sounds good right now? How about a treadmill run, a Zumba class, a swim, a business meeting, a sauna session, breakfast with a friend, some yoga, weight training, rock climbing, a massage from a vibrating plate, some sauna time, some Pilates, some stretching to relieve the aches and pains of sitting all day, some kickboxing training, or a nap? Is that something you wish you might do simultaneously? If that describes you, then Virgin Active might be the ideal fitness centre for you. Three stories of cutting-edge steel and glass facilitate both vigourous exercise and relaxing downtime at the Collins Street facility. There is a 25-meter pool, a sauna, a climbing wall, a spin studio, napping pods, weight machines, free weights, more than 200 classes per week, cardio machineries, a conference center, internet-connected PCs, and a café. Even the customer service is comprehensive; for example, about once a 30 days, you can get measured and weighed to see how you're progressing towards your fitness goals.
Melbourne City Baths
Since its opening in 1860, the Melbourne City Baths has been a staple for those in need of health and exercise facilities. The 30-meter pool is the longest in the Central Business District, but the facility now offers much more. There is also a fitness studio, squash courts, and a fully-equipped gym. Additionally, many days begin at 6.15 am and go on until 9 pm, with both in- and out-of-pool group fitness sessions available. On-site services include personal training, as well as massage and kinesiology. Classes to teach both kids and adults how to swim are also available at Melbourne City Baths.
Fitness First Melbourne Central
If you live, work, or attend school in Melbourne's Central Business District and want to get in a quick workout, Fitness One Melbourne Centre is a fantastic choice. From early morning hours until late at night, you can choose from a wide variety of group exercise sessions, from mat Pilates to spin. Les Mills devotees won't be disappointed; all your favourite classes including Body Pump, Body Attack, and CXWorx Resistance are offered. The nicest aspect is the wide variety of tools at your disposal and the ample room to run through your routines. Take advantage of the weight  or try out the TRX equipment for some body-weight workouts if you're comfortable working out alone. It's no problem if you've never been to a gym before; there are usually helpful trainers walking around who can show you around. The steam room / sauna are excellent places to continue your sweaty session after you've finished your workout. QV Melbourne, Flinders Street, and Bourke Street Mall all feature Fitness First locations.
Balancenorth Health & Wellbeing
When it comes to fitness centres in the northern suburbs, BalanceNorth is both the first and only option. BalanceNorth has everything you could possibly desire at one convenient location, including physiotherapy reformer pilates, physiotherapist-led group exercise sessions, dietetics, therapeutic massage and myotherapy, relaxation massage, and podiatry. At BalanceNorth, you may take advantage of professional health practitioners, a cutting-edge studio, and a tranquil garden all in one convenient location. Get in quick to take advantage of their special offer of five Pilates sessions for $50 at this hidden haven in Melbourne's inner north.
1R Gym
Although 1R gym originated in the United Kingdom, they are establishing their first (and largest) location in Australia in South Yarra. It was designed by Melbourne's Foolscap Studios, and it's massive. They have a retail area with local designers selling activewear, a bar serving free prosecco on Fridays, and a smoothies and coffee bar all within their 800 square metres of space. They have Reshape, Rumble, and Reformer classes, and each one has a playlist that was specially picked by psychologists to increase motivation. Luxurious touches abound in the Repair room, including Grown Alchemist products, Merc hairdryers, GHD hair straighteners, and a phone that can be used to place drink orders from the bar.
Uplift
Uplift is the perfect gym for you if you've been deterred from trying real strength training due to the high cost of 1:1 PT sessions. In an effort to bridge the gap between personal training and group classes, Uplift is a strength-based group training facility that emphasises progressive coaching and individualised nutrition coaching. Why are they superior to everyone else? Every session, Uplift members log their reps, sets, and weights online, so their coaches can monitor their progress and hold them accountable. Protein, lipids, carbs, and total calorie intake are the main points of their individualised nutrition plans. Say farewell to short-term diet plans and welcome to a holistic and adaptable strategy that has been shown to produce long-term success.
Barry's
Fitness centre in Los Angeles After the triumph of their locations in Sydney, Barry's has now opened their doors in Melbourne. Their Red Room is well-known, but before you start thinking of Fifty Shades of Grey, know that their method is grounded in research and is meant to help you improve yourself. In addition to a retail area stocked with all your favourite Barry's goods, the new studio will have a Barry's Fuel Station to aid you refuel after your workout, as well as Dyson dryers, clean towels, Oribe products for hair care and more.
Foxit
FoxFit is intended to help all the ladies get in shape without any of the macho men interfering. FoxFit has been around since 2011, giving them over a decade of experience in the fitness industry. The facility provides functionality training, interval training, weight training, and personal training in 45-minute programmes with a maximum of ten participants. There's no reason to procrastinate getting in shape because of the cost of a membership; they provide a wide range of options.
Chris' Gym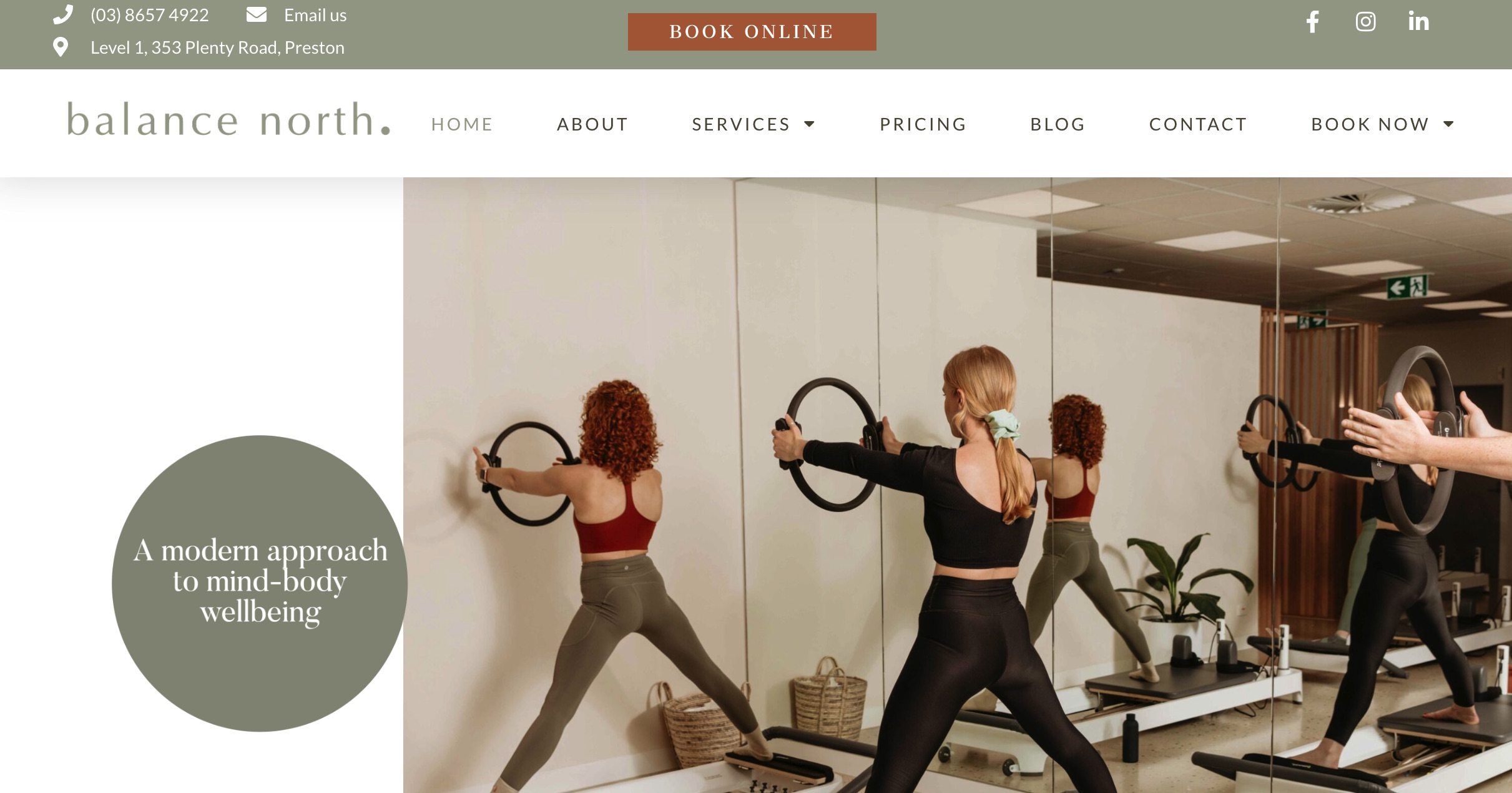 Chris' Gym is the place to go if you're in need of a more intimate and individualised fitness experience. Members appreciate the group's laid-back approach, so much so that they return year after year. No cards or signs are required, just a committed group of seasoned trainers. The facilities are modest in size, but they have high-end gear and innovative programmes designed to help you improve your game while having fun.
A|F Training Studios
When Ashley Faithful opened his upscale CBD Training Studio, he revolutionised the way we saw fitness centres forever. At Ashley's fitness centre, the client comes first. Everything about this fitness centre screams "rich person" to the nth degree. In addition to a private yogic area, a steam room, and a concierge service, they also provide bottled water, as well as tap and unsweetened iced tea from an unique water fountain. The studio has a cutting-edge Evolt 360 Micro Body Scanner for analysing physical fitness and shape.
Happy Melon
Obviously, the clue is in the title. When you visit this studio that caters to the mind and body, you may choose from a variety of classes, including meditation, yoga, Pilates, and fitness. They have options for learning in either an inside studio setting or the more scenic outdoors at Malvern Gardens. The studio includes everything you need to relax and focus on your health, including a garden and tea station.
Leo Berry's Gym And Boxing Club
We couldn't possibly have forgotten this, could we? Leo Berry's Boxing and Boxing Club is one of Melbourne's most well-known and storied community fitness centres. The club, originally opened in 1954 by the famed boxer and trainer and relocated to its current location in 1987, has served the area's disadvantaged youngsters for decades. If you want to get in shape or compete, they have real, active boxers as trainers who can take you from square one.
Richmond Leisure Centre is an institution in the city, having been founded by legendary trainer Leo Berry. For almost fifty years, it has served as a haven for local youngsters in need and as a hub for competitive boxing training. You don't have to have been a seasoned boxer to feel at home in this gym, which also provides instruction to local youth and hosts a variety of fitness courses for adults every week. The popular 90-minute circuit workouts incorporate boxing techniques like bag and pad work alongside conventional conditioning routines.
Virgin Active Collins Street
Virgin Active on College Street is the best fitness centre in Melbourne if you're looking for a cutting-edge facility. There's a 25-meter (82-foot) indoor pool and heated swimming pool, a sleep pod for a 20-minute nap after your workout, an interactive cycling studio, a rock climbing wall, and more. A large exercise centre with cutting-edge machines and more than 250 weekly classes are also available. Customer service that lives up to the Virgin name is guaranteed.
Brighton Baths Health Club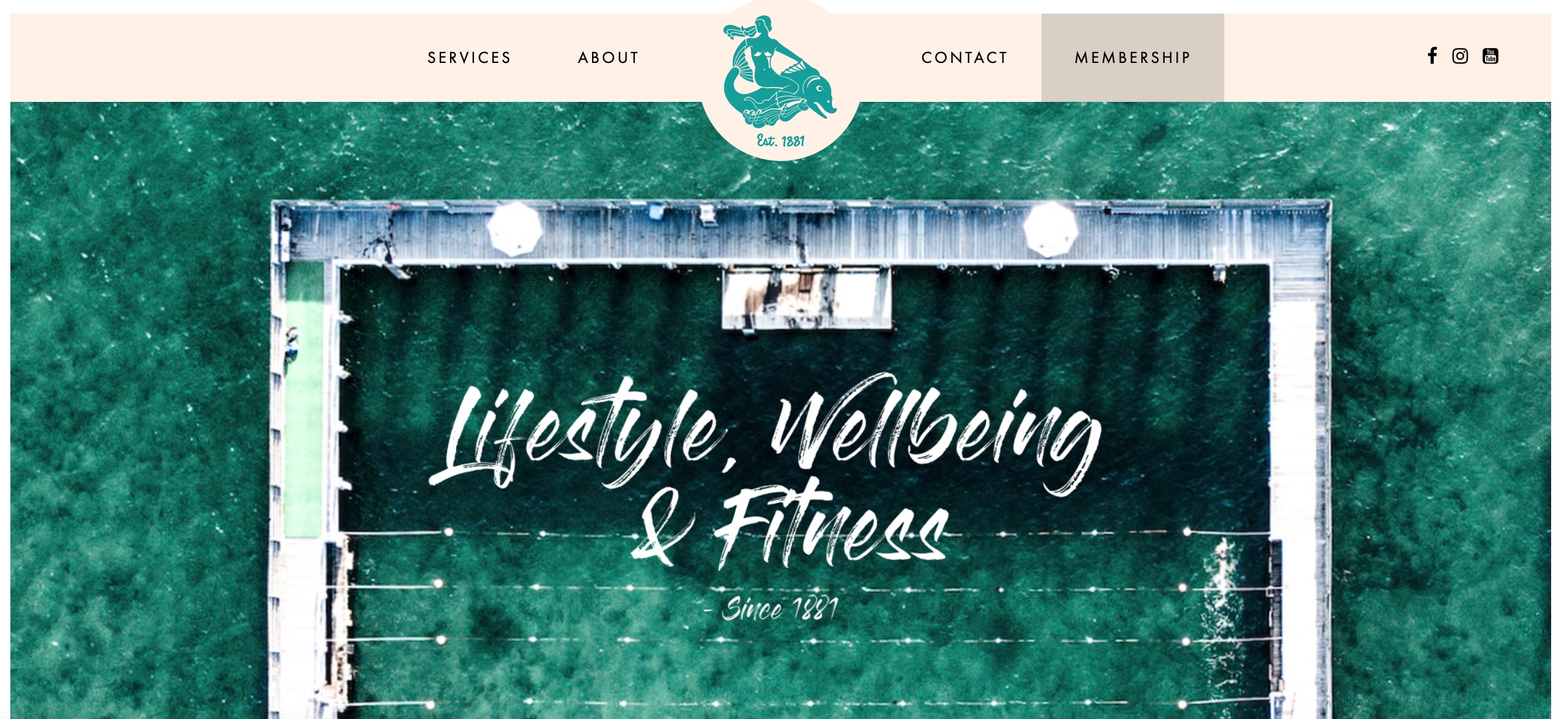 In 1881, the Brighton Baths Fitness Centre opened with Victoria's only 50-meter-long (164-foot-long) open ocean lap lane swimming pool. In addition, there is a fitness centre with panoramic ocean views andmodern cardio and weight-lifting facilities. In addition to the indoor gym, the Lido Deck features a boxing bags and TRX suspension straps for use in the fresh air. In addition, if you're looking for something out of the ordinary, Victoria's first private beach plus boardwalk may be found at the Brighton Baths Health Club.
Conclusion
The individualised service at Melbourne's boutique and independent gyms is second to none. Some of these facilities offer 24-hour access to their machines, while others can help you create an exercise routine and keep to it. Here are the greatest Melbourne fitness gyms where you may squat, push, and sweat your way into shape as rapidly as possible. Kaya has a relaxing aroma that calls to mind a day at the spa. Group classes at Orangetheory Fitness consist of cardio and strength training intervals.
In this study, participants wore heart rate monitors that wirelessly transmitted their readings to a centralised computer in real time. There is a worldwide network of fitness centres called F45, where you may get in a session of 45 minutes of intense exercise led by certified trainers. Animated gifs are presented on TVs around the building to serve as instructions. These three floors of state-of-the-art glass and steel are perfect for both intense workouts and chill sessions. Hurry up if you want to take advantage of BalanceNorth's limited-time offer of five Pilates sessions for $50.
Fitness First has locations in Queen Victoria Building, Flinders Street, and Bourke Street Mall. The Melbourne location of Barry's is now open for business. FoxFit is a women-only programme that doesn't want any of the tough guys messing with it. Uplift members log their reps, sets, and weights online, so their instructors can watch their progress. They have Reshape, Rumble, and Reformer classes, and each one has a playlist.
Chris' Gym is perfect if you want to work out in a smaller, more personalised setting. Mind and body are both well-served by Happy Melon's offerings of yoga, Pilates, and meditation. Some of Melbourne's most dedicated boxing and MMA fans train at Leo Berry's Boxing and Boxing Club. The Richmond Leisure Centre, established by Melbourne's late great trainer Leo Berry, is a fixture of the city's cultural landscape. The Brighton Baths Fitness Centre is home to Victoria's first open ocean lap lane swimming pool, which is 50 metres (164 feet) in length. Virgin Active offers more than 250 different classes every week on state-of-the-art equipment.
Content Summary
Smaller fitness centres, on the other hand, often provide a more individualised experience than their larger counterparts.

Read on for information about Melbourne's finest independent fitness centres and boutique fitness centres.

Finding a good gym is half the battle, whether you're a regular gym-goer or just starting out.

Orangetheory Fitness is one of the greatest cardio workouts since it is specifically designed to improve cardiovascular health.

There are changing facilities, showers, and loos at the Little Collins gym, which is located below the street.

Fitness Center on Collins Street That's Virgin Active

You may find that Virgin Active is the perfect gym for you if this is the case.

While the 1R gym chain was founded in the United Kingdom, their first (and largest) Australian outpost is being set up in South Yarra.

Uplift is a strength-based group training facility that places an emphasis on progressive coaching and individualised nutrition counselling, thereby bridging the gap between personal training and group sessions.

Gym in LA called Barry's Fit is a popular destination. Barry's has finally arrived in Melbourne after the success of their stores in Sydney.

Customer service is a top priority at Ashley's health club.

Fitness Center on Collins Street That's Virgin Active

If you're looking for a state-of-the-art fitness centre in Melbourne, go no farther than Virgin Active on College Street.

Fitness Center at the Brighton Spa

Brighton Baths Fitness Centre, Victoria's only 50-meter-long (164-foot-long) open ocean lap lane swimming pool, first opened to the public in 1881.

Do not delay if you want to take advantage of BalanceNorth's special offer of five Pilates sessions for $50.

Fitness First may be found at the Bourke Street Mall, Flinders Street, and the Queen Victoria Building.

More than two hundred and fifty classes are available each week at Virgin Active, all of which make use of cutting-edge apparatus.
Gym hours. You're a busy person trying to balance family, work, exercise, and rest.

Training options. Will the gym allow you to guide yourself, or must you be guided by a professional?

Location. 

The gym's cleanliness. 

Staff. 

Member privileges.
Anytime Fitness is Australia's largest gym chain with over 500 clubs and over half a million members. Australia is the most successful market for the brand globally, with the largest number of clubs per capita and the highest average member base.
World Gym currently operates more than 200 franchised locations in 20 countries, including 15 clubs in Australia.
A gym is a place where people train and exercise and unwind, socialise, and recharge. Therefore, a good gym is a facility that promotes physical activity, provides a safe, functional, and comfortable workout environment, and creates a pleasant atmosphere for recreation and socialisation.
On average, gym owners can make between $105,000 and $210,000 per year.