Since we last visited Melbourne, the city's gelato and ice cream offerings have changed dramatically. Decisions like "cup or cone," "Flake or no Flake," and "chocolate or vanilla," were about as mind-boggling as things got in the past.
For dessert, pick from tacos, ice cream brioche, clouds of candy floss, sea salt, candied bacon, charcoal, or ube. Here are Melbourne's top-notch scoop shops for gelato, ice cream, and soft serve. Want ice cream but don't feel like going out? In addition, we have included delivery information.
Add a header to begin generating the table of contents
Il Dolce Freddo
Is it possible to find authentic Italian gelato with Asian-inspired flavours? Yum! Wild combinations like hibiscus latte with pandan, chilli choc chip, and coconut, and matcha green tea can be found at Il Dolce Freddo on Lygon Street. Don't forget to sample some of the controversial durian fruit. You can place a weekend order for pickup or delivery via Instagram direct message.
Kariton Sorbetes
What do you get when you combine the talents of two former gourmet restaurant chefs? You'll have some delicious Kariton Sorbetes. Its handcrafted gelato is reminiscent of the ice cream trucks that crisscross the streets of the Philippines. The traditional ube halaya is made with purple yam (ube) gelato topped with ube jam, preserved blackberries, and caramelised coconut curds (latik). Fans of pandan can try the coconut and pandan gelato infused with pandan jelly, candied coconut, and toasted rice flakes, known as buko pandan (pinipig). There are already a wide variety of flavours available, including frozen desserts; however, there is currently no storefront, so customers must rely on home delivery.
Pidapipó Gelateria
Pidapipo marries the Italian penchant for the "icy arts" with their appreciation of regional fare. They make everything from scratch every day, and they have an ever-changing menu of flavours to show off their sweet tooth. Pistachio, blood orange, and vanilla bean with honeycomb are some of the most popular flavours. In Carlton, you may locate them on Lygon Street.
As soon as the temperature rises in Melbourne, a line forms outside Pidapipo quicker than you can say, well, Pidapipo. The Mojito flavour is perfect for cooling down in the summer heat, and we approve of any gelateria that provides a Nutella tap. Grab the Nutella swirl and load it up with extra Nutella if you really want to indulge in your chocolate desires. Assure yourself that there is no such thing as too much.
What a great set of credentials you have! Lisa Valmorbida opened Pidapipó after spending time learning from and devouring the best gelaterias in Italy, including stops at the Carpigiarni Gelato University in Bologna. Piadpipó, a tiny gelateria with a long marble bench, brass light fittings, and a red neon sign evoking 1951s Italo-chic, is the fruit of her hard work, and we're the lucky recipients. Fresh gelati, bursting with all-natural flavours, can be identified by the boxes of succulent peaches and watermelons displayed in the shop's window.
Augustus Gelatery
The pudding shows that Augustus Gelatery is a fan favourite. Two lifelong friends of Italian descent founded the company, which now has locations around the state. Try one of the many gelati made with buffalo's milk for a true Italian experience. We particularly like the fior di latte one because it's so smooth and creamy. However, the Nutella, which features hazelnut gelato and chocolate with Nutella swirls throughout, is irresistible to anyone craving a chocolatey treat.
Piccolina Gelateria
Sandra Foti, proprietor of the gelato shop Piccolina, left her job and went to Italy to study the craft. We'll be forever pleased that she carried what she learned back to Melbourne, where she currently operates more than five stores in the surrounding areas. The chocolate brownie gelato at Piccolia Gelateria is made using fresh brownies and gelato. You'll find all your favourite flavours, plus a few extras just for good measure.
Piccolina Gelateria, located on Smith Street in Collingwood, is a charming little gelato shop. Just above Gelato Messina, although healthy competition is good for the industry as a whole. Piccolina uses only real ingredients in its authentic Italian gelato recipe. Everything from jam to nut butter to chocolate sauce is prepared in-house. Passion fruit, strawberry, lemon, and chocolate brownie are the four vegan gelato options. You can also have delicious gelato at the Hawthorn location on Glenferrie Road.
7apples
Since 2001, at least one of the old guard has been taking this opportunity to escape the heat. 7Apples' adherence to standards like strawberry and French vanilla is balanced by its innovative spirit, as evidenced by flavours like Red Bull and pinot noir. That depends significantly on maintaining high standards of quality across the board with its offerings. You might expect a gelato to be rich, sweet, and creamy, and that is exactly what you get here.
Kenny Lover
To put it simply, Kenny Lover is a funky ice cream parlour straight out of the 1970s. If you're in the mood for some incredible ice cream and art deco design from the Bauhaus, this is the place to be. All of the flavours are created in-house and are regularly rotated in and out. Kenny Lover's chefs have gained acclaim for their creative uses of local Australian produce. Soy sauce and chocolate-covered rice ice cream, and lemon myrtle and pineapple sorbet, are two examples of flavours that are currently unavailable. Also, hurry over there since they are currently serving fairy bread and brown butter ice cream. Are there any other explanations required? The fact that they have hot chips available is probably not superfluous to mention.
If you've ever wanted to visit the set of a David Lynch movie, Kenny Lover is the place to do it. It has a wide variety of tastes, including soy sauce and chocolate-covered rice, and is just as strange, colourful, and delightful as it looks. With an emphasis on all things Aussie, you can also get your hands on some brown butter ice cream or some hot chips. Pick up a tub in sizes ranging from a baby scoop to a triple scoop, or a 500 ml to a 1 L take-home container. Put in your order now for pickup in Thornbury.
Billy Van Creamy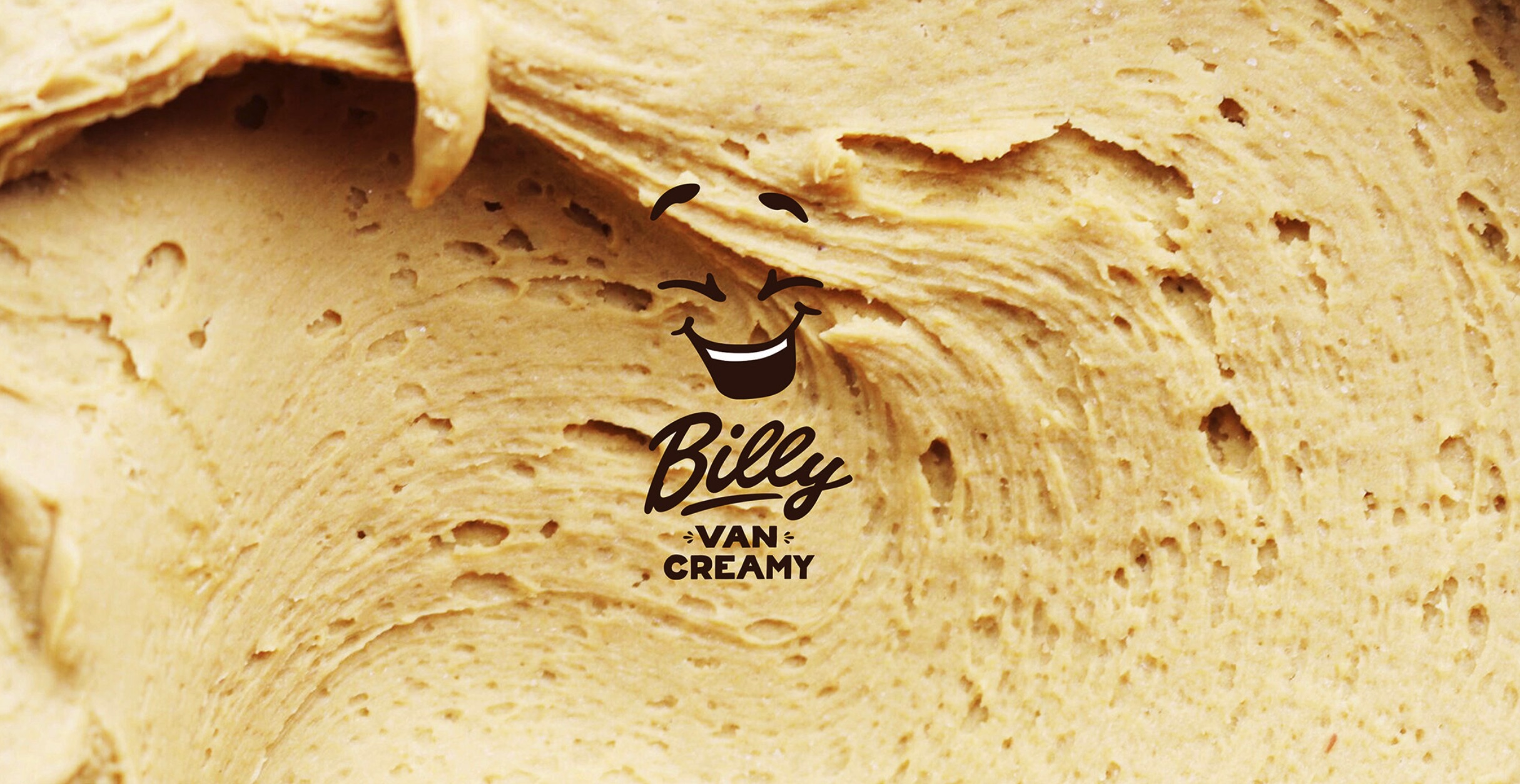 It's a great spot to enjoy BVC's no-nonsense ice cream. Genuineness of the product cannot be doubted. Ingredients are limited to sugar, cream, milk and an egg yolk stabiliser; the vanilla is flecked with bean seeds and glimmers with flavour, and the chocolate toes the line between flavorful and rich. In addition to brownies, the staff may prepare a 1.5-kilogram cookie ice cream cake for you to enjoy on your birthday.
You have found Billy van Creamy. To say that there is something for everyone would be an understatement, as they always stock a wide variety of ice cream flavours, including classic, vegan, and sorbet options. If you're looking for something a little lighter, try the Coconut sorbet, or their vegan Peanut Butter, Choc Chip is out of this world. Or, for the ultimate indulgence, try your favourite ice cream between two brownie cookies.
Gelato Papa
Lilly Stockings, whose maiden name is Papa (as in Gelato Papa), comes from a family that has been making gelato in Sicily for almost four decades. Prickly pears forage from a vacant lot a few blocks away, and lemons, figs, and Vietnamese mint come from a neighbor's garden at one of Gelato Papa's two locations in Fairfield and Preston. Seasonal flavours like yuzu curd in passionfruit, blood orange and mandarin gelato will join perennial favourites like chocolate, yoghurt, coconut, and Nutella.
Gelato Messina
Melburnians have welcomed the arrival of Gelato Messina from Sydney with open arms. Apple pies, mince pies, and brownies, among other baked goods, are transformed into smooth, heavenly frozen desserts at Gelato Messina, where everything is made from scratch. There are a whopping 40 flavours to choose from (35 regular and 5 rotating), so think carefully before you buy.
Fritz Gelato
We're big fans of sweets that mimic other sweets, so Fritz's cinnamon doughnut flavour is a huge win in our book. Since 1952, Melbourne residents have been able to pre-order cakes and tubs of fig' scream from Fritz, who is also known for his roasted nearly gelati cones. The 2020 Australian Dairy Awards awarded Fritz with five gold prizes, so you're bound to discover something you enjoy. You may visit the locations in South Melbourne Market, Richmond, St. Kilda, and South Yarra, or place a phone order for a slice of creamy bliss.
Zero Gradi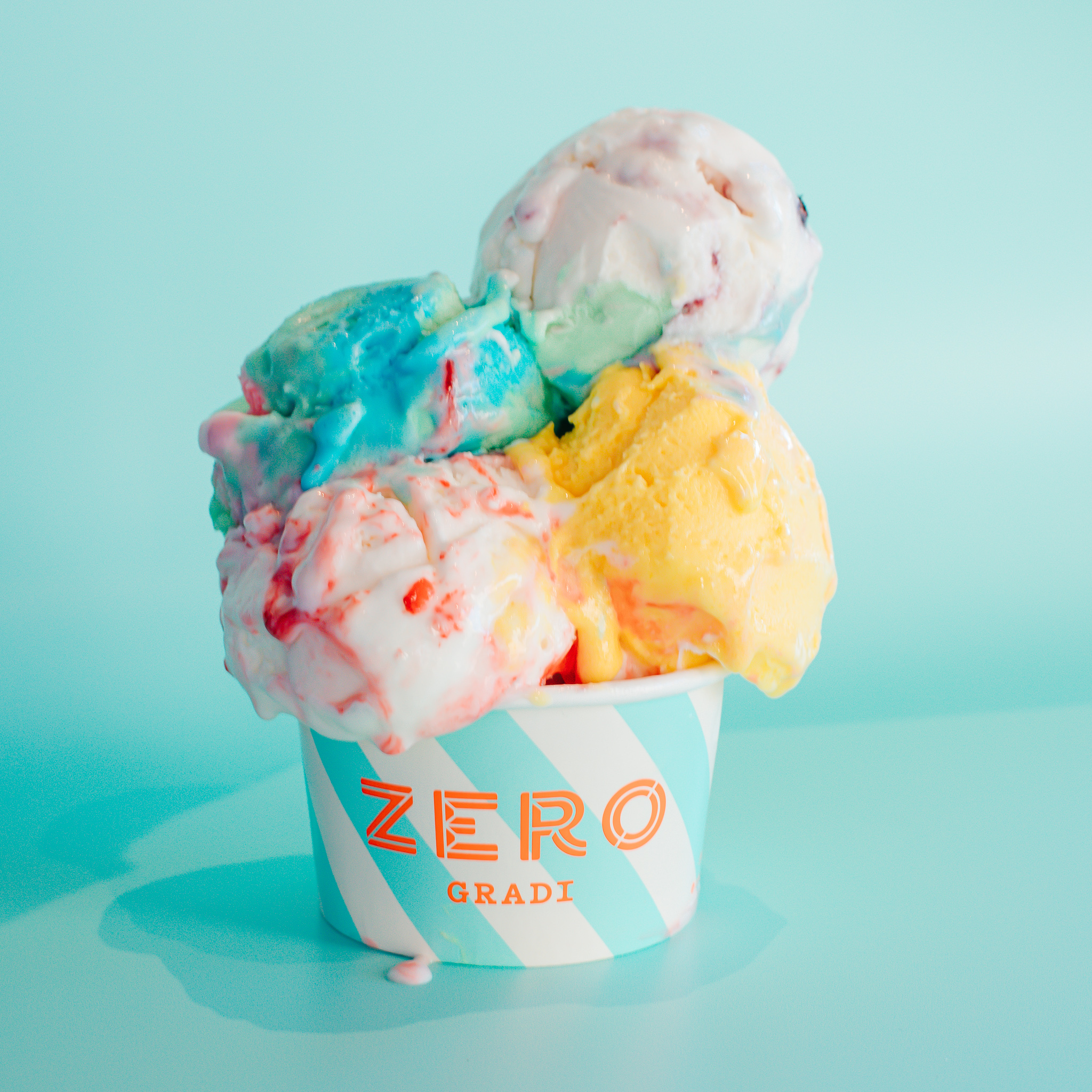 Surely having a digit zero in your name is a requirement for ordering gelato? Zero Gradi may not be the only place in town to offer excellent ice cream, but that's okay with us if it means we get to enjoy more of their creations. As the little brother of Gradi, 400 Gradi Cicchetti, and 400 Grade, Zero Gradi has quickly become one of Melbourne's most popular Italian restaurants. Zero Gradi showcases the dessert side of Italian food by always experimenting with new flavours. They're currently gobbling on Ferrero Roche, white chocolate and sour cherry, and a wide variety of other high-end candies.
Zero Gradi was founded by award-winning pizza cook Johnny Di Francesco after he travelled to Naples multiple times to study the nuances of gelato. This cosy café is perfect for a post-pizza get-together, and it's conveniently positioned just next to his first 400 Gradi pizzeria in Brunswick. The friendly staff will gladly walk you through the menu and explain the differences between flavours like pistachio, espresso, and the more unique Margherita (made with red sponge and zabaglione gelato), green apple, and red velvet.
1565
Gelato was created in 1565, and the year is also the name of a fantastic ice cream parlour. Located in fashionable Kensington, this cafe is a gelato expert. Try some of these new and interesting flavours based on classic Italian dishes. Watermelon and mint is a pleasant option, as is ricotta and honey, orange, poached fig and fennel.
Like ice cream, gelato is made from a custard base of milk, cream, and sugar. The difference lies in the proportions of each, with gelato having more milk (and less cream) compared to ice cream. Gelato also doesn't usually contain egg yolks as ice cream does.
LIQUORICE beats out traditional choices like Cookie Dough or Chocolate to be crowned the winner. Liquorice-flavoured ice cream has been crowned the best in Australia - beating out traditional favourites such as chocolate, vanilla and strawberry.
Golden Gaytime. One of the most iconic Australian ice creams ever. No civilisation in history has found a better use for a small wooden stick than putting a Gaytime on it.
Vanilla may be the most popular ice cream flavour in America, but those who are looking to branch out are filling their carts with rocky road, green tea, coffee, and birthday cake, according to a new study from Instacart.
Lavezzi Gelateria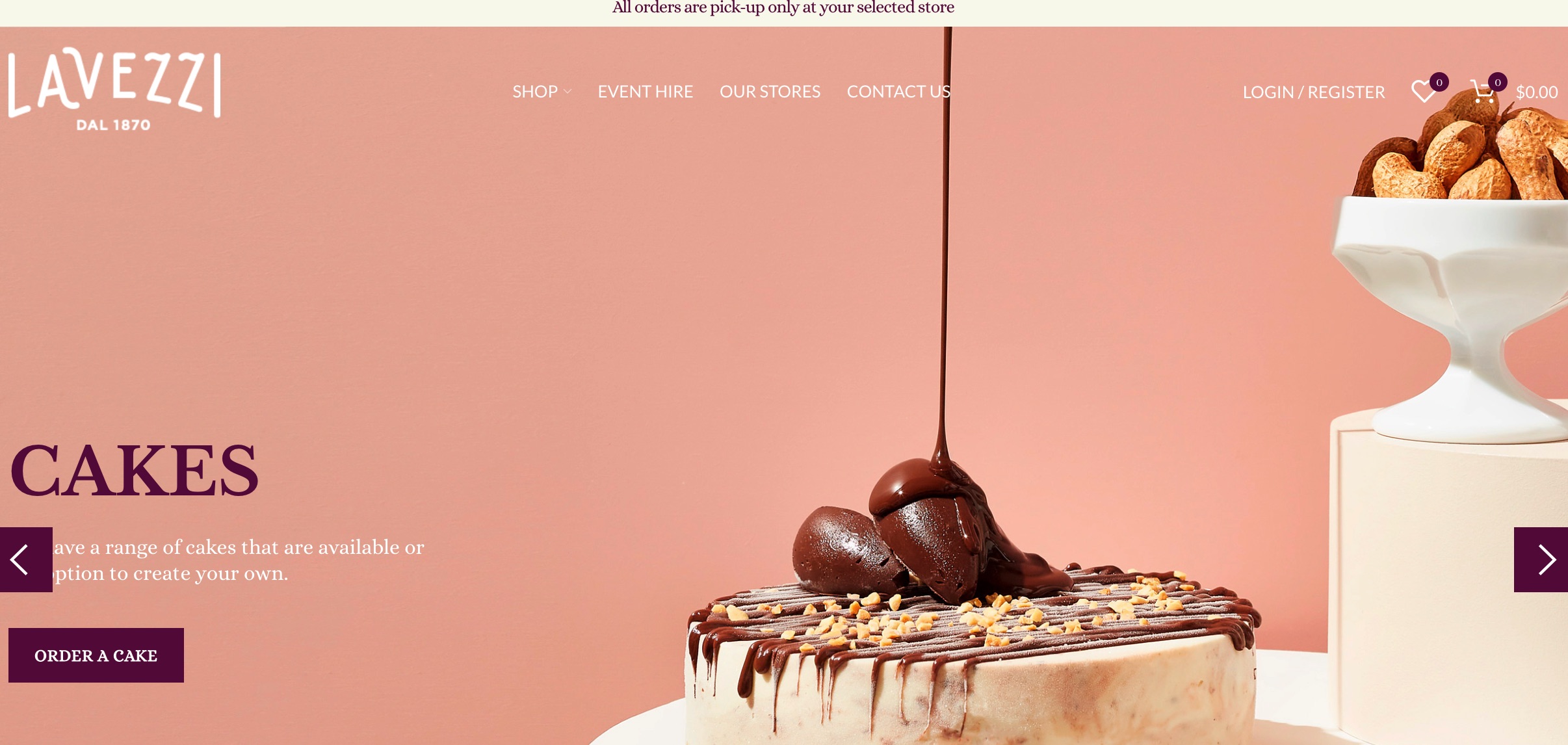 With over 40 flavours to pick from, Lavezzi is sure to become a regular stop. All of the gelato in the store is made in-house using only the finest ingredients. Imaginiate honeycomb and caramel created in-house, along with hand-roasted Italian nuts. Next, check out the wares displayed in the Lygon Street shopfront.
Phat Fried Ice Cream
Phat breathes fresh life into a classic dish from traditional Chinese restaurants. Vanilla ice cream scoops get a deep-fried, crispy coating thanks to the batter. Indulgent toppings like caramel, marshmallows and popcorn. They may be found at the Queen Victoria Market on Saturdays and Sundays.
Geloso Gelateria
While you're at Queen Victoria Market, stop into Geloso Gelateria for a refreshing treat. The recipes for their homemade gelato have been passed down for three generations. Favorites such as cherry ripe and hazelnut are always available, and you can always cross your fingers and hope that the jam doughnut special is still available.
Gelateria Primavera
Gelato handcrafted in the traditional Italian fashion, using only the freshest seasonal fruit, is what you'll get at Gelateria Primavera. Gelato flavours like cardamom and pistachio are only the beginning of what the crew fantasises up each day. Get a scoop at the gelato shop in front of Spring Street Grocer, or buy a tub to enjoy in the comfort of your own home.
Gelateria On The Docks

All of us could use a reward right about now. There is a gelateria near the piers that serves about 52 unique flavours of handcrafted ice cream. The menu features numerous gluten-free and dairy-free alternatives. Favorite foods include vegan dark chocolate and luxurious licorice.
Aqua S
Sea salt, an Okinawan twist, and excessive garnishes. That's what sets Aqua S apart from the rest. You might get lucky with a visit to their Queen Victoria store and their layered honey cake sundae. Red velvet, matcha, and cheesecake are "basic" options. A ring of fairy floss can be added to any cone you order, in case you didn't hear that already.
Gelato Messina
There are usually long lines outside in the Melbourne weather, whether it's raining, hailing, or (ideally) shining, so it must serve a good product. While it's true that modern-day Melburnians enjoy waiting in line, we won't bother if the wait isn't justified, and Gelato Messina is producing some of the city's best gelato. So get up some pals to keep you company, or dig into a riveting read, and prepare to wait in line. The roasted hazelnut flavour is wonderful, and the nuts are imported from Cortemilia, Italy, adding to the deliciousness. The salted caramel and white chocolate are also highly recommended.
Gelateria Nico 
Domenico and Davide Gaglioti, a father and son team, spent several years in Bologna learning the craft of making gelato. They spent a long time learning their trade and then used that experience to create Gelateria Bico in Brunswick. Vegan choices are available alongside the standard gelato and sorbet flavours, and the menu is often updated with new and exciting items to keep customers coming back for more. Tartufi, an incredible gelato dish invented by Bico, is another of his impressive creations. Like a chocolate truffle, the Tartufi is a gelato dessert ball with a creamy or sweet centre. Tartufi, a house speciality, blends hazelnut and chocolate gelato with a chocolate-sauce centre. If you're looking for good gelato in Melbourne's northern suburbs, you owe it to yourself to stop by Bico's.
Boys and Girls
The Girls & Boys team is dessert provided by Transformer Fitzroy and Vegie Bar. Their focus is squarely on providing excellent vegan gelatos to the good people of Melbourne. One taste of any of their fantastic flavours will convince you to become a vegan overnight. If you have a sweet tooth, We highly recommend the hazelnut brownie, cookie dough, and honeycomb. Raspberry and Lychee or lemongrass, coconut, and sesame brittle, on the other hand, are a bit lighter and more refreshing. It's a great reason to return if you don't get to sample all of them the first time around.
Boca Gelato 
Adam D'Sylva of Tonka and Monika Frkovic of Coda have a baby, and his name is Boca Gelato. Don't worry, however they do sell gelato topped with chocolate bars and boast a dark chocolate tap. You won't be able to go back to the movie theatre ones after trying one of them. Their gelato is as excellent as their chocolate-covered bananas, milkshakes, frozen pastries, and soft-serve. The colourful terrazzo counter conceals an array of flavours, from freshly made lemon gelato to Basque burnt cheesecake and pumpkin spice. As far as gelato shops in Melbourne's north-east go, this is one of the best.
Luther's Scoops  
Luther's Scoops is another fantastic gelateria in Melbourne's north. Luther Burbank, a plant breeder who prefered to work with the land rather than on top of it, is honoured with the naming of this node. Luther's Scoops has taken up this motto in an effort to preserve Burbank's history inside their frozen treats. They accomplish this goal by catering to seasonal tastes and promoting the work of nearby farmers. Because of this, their menu changes frequently to accommodate the best products available at any given time. Apricot Sour-Cream, Vegan Pecan Caramel, and Fig Leaf and Strawberry may all be found on the spring menu. Go to Luther's scoops to sample the various gourmet and freshly made flavours.
Conclusion
The quality of gelato and ice cream in Melbourne has improved greatly in recent years. Italian "icy arts" are married to local ingredients at Pidapipó Gelateria. The gelato at Kariton Sorbetes is made by hand, just like the ice cream sold from the roving carts that dot the streets of the Philippines. Everything is made fresh daily, and the menu has rotating flavour profiles that demonstrate their commitment to quality. Mojito flavour is great for beating the summer heat, and we support any gelateria that has a Nutella fountain.
Piccolina Gelateria's traditional Italian gelato recipe is made with only the finest, natural ingredients. The strawberry and French vanilla principles to which 7Apples adheres are countered by the company's willingness to experiment. If you're looking for a retro ice cream shop, look no farther than Kenny Lover, a groovy establishment that dates back to the 1970s. Classic, vegan, and sorbet ice cream flavours are all available at Billy van Creamy. Try the Coconut sorbet or the vegan Peanut Butter, Choc Chip if you're in the mood for something lighter.
And if you really want to spoil yourself, sandwich your favourite ice cream between two brownie cookies. At each of the company's four locations, you may pick up a tub of creamy joy in one of 40 flavours (35 permanent and 5 rotating). Award-winning pizza chef Johnny Di Francesco launched Zero Gradi after frequenting Naples to learn the art of making gelato. The cosy café is ideally located adjacent to his first 400 Gradi pizzeria, making it ideal for a get-together after dinner. Lavezzi's gelato uses only the highest quality ingredients, including honeycomb, caramel, and hand-roasted Italian nuts.
Some of the best gelato in Melbourne comes from places like Gelateria Nico, Gelateria Bico, and Gelato Messina. Domenico and Davide Gaglioti studied gelato production in Bologna for many years. Bico has also invented the wonderful gelato dessert known as tartufi.
Content Summary
Gelato and ice cream in Melbourne have come a long way since our last visit.

Il Dolce Freddo, a cafe on Lygon Street, serves up unusual beverages including hibiscus latte with pandan, chilli choc chip, and coconut, and matcha green tea.

You're going to eat some tasty Kariton Sorbetes.

Located in Pidapipó, Pidapipó Gelateria Pidapipo combines the Italian love of regional cuisine with their fondness for the "icy arts."

Everything is made fresh every day, and they offer a rotating selection of flavours to showcase their commitment to excellence.

Some of the most well-liked flavours include pistachio, blood orange, and vanilla bean with honeycomb.

A line forms outside Pidapipo in Melbourne before you can pronounce "Pidapipo" when the temperature begins to climb.

Mojito flavour is great for beating the summer heat, and we support any gelateria that has a Nutella fountain.

Lisa Valmorbida, after visiting the Carpigiarni Gelato University in Bologna and other top gelaterias in Italy, was inspired to start Pidapipó.

Agustin Gelateria The proof is in the pudding: Augustus Gelatery is a customer favourite.

The company, which now has sites across the state, was created by two Italian-American lifelong friends.

Authentic Italian cuisine would not be complete without trying one of the several gelati produced with buffalo's milk.

Owner Sandra Foti of Piccolina Gelateria quit her job and moved to Italy to learn the art of making gelato.

Piccolia Gelateria's chocolate brownie gelato is created with both fresh brownies and gelato.

Located on Smith Street in Collingwood, the quaint Piccolina Gelateria serves you delicious gelato.

Piccolina's genuine Italian gelato recipe is made with all natural ingredients.

A.K.A. Kenny Lover For want of a better description, Kenny Lover is a hip ice cream shop that seems like it was plucked from out of the '70s.

All of the flavours are made in-house, and the selection is always changing.

The cooks at Kenny Lover have received praise for their innovative preparations of Australian ingredients.

Brown butter ice cream and hot chips are just two of the many uniquely Australian specialities on offer.

The collection location will be in Thornbury, so place your order immediately.

Creamy Van's Billy

An excellent location to indulge in some no-frills ice cream from BVC.

It's possible that on your special day, you'll receive not only brownies, but also a cookie ice cream cake that weighs about 1.5 kg from the crew.

Billy van Creamy has been located.

It would be an understatement to say that there is a little bit for everyone in their ice cream selection, since they carry a vast range of flavours at all times, from traditional to vegan and sorbet.

And if you really want to spoil yourself, sandwich your favourite ice cream between two brownie cookies.

Papa (as in Gelato Papa) is Lilly Stockings' maiden name, and her family has been making gelato in Sicily for nearly four decades.

In addition to the usual suspects of chocolate, yoghurt, coconut, and Nutella, we will also be offering seasonal flavours such as yuzu curd in passionfruit, blood orange, and mandarin gelato.

Messina's Famous Homemade Gelato The Sydney import Gelato Messina has been met with warm arms in the Melbourne community.

At Gelato Messina, they take baked items like apple pies, mince pies, and brownies and turn them into silky, delicious frozen sweets from scratch.

A lot of thought should be put into your purchase, as there are 40 flavours to pick from (35 permanent and 5 rotating).

Pre-ordering cakes and tubs of fig' scream from Fritz, who is also famous for his roasted almost gelati cones, has been a Melbourne tradition since 1952.

Zero Gradi, the younger sibling of the wildly successful Gradi, 400 Gradi Cicchetti, and 400 Grade, has emerged as one of Melbourne's most talked-about Italian establishments.

Desserts are Zero Gradi's speciality, and the restaurant is known for its constant flavour exploration.

Ferrero Roche, white chocolate and sour cherry, and other upscale candies are currently being devoured.

Johnny Di Francesco, a pizza chef who won an award, developed Zero Gradi after visiting Naples numerous times to learn the art of making gelato.

This cosy café is ideally located adjacent to his first 400 Gradi pizzeria in Brunswick, making it ideal for a post-pizza get-together.

One of the best ice cream shops in the world is called "1565 Gelato," after the year it was invented.

This trendy Kensington eatery is well-known for its excellent gelato.

Give some of these unique takes on traditional Italian fare a try.

Since there are more than 40 different flavours to try, Lavezzi will quickly become a favourite.

The store's gelato is created fresh daily with premium ingredients.

Heavyweight Fried Ice Cream When you order this dish at Phat, you're getting a modern twist on a dish you'd get at a typical Chinese restaurant.

Gelateria Geloso Visit Geloso Gelateria for a cool treat in Queen Victoria Market.

Their family's gelato recipes have been passed down for three generations.

At the Springtime Gelateria Gelato at Gelateria Primavera is made the old-fashioned way, with only the finest seasonal fruit.

You can stop by the gelato business next to Spring Street Grocer for a scoop, or you can pick up a tub to enjoy in the comfort of your own home.

Near the piers, you may find a gelateria that offers roughly fifty-two different flavours of homemade ice cream.

Sea salt, an Okinawan spin, and lots of extra garnishes for your Aqua S.