Add a header to begin generating the table of contents
Melbourne's laneway cafes are as elusive as our famous coffee, but both are well worth the search.
FAQs About Laneway Cafes In Melbourne
There are 40 laneways in Melbourne.
Laneways have become synonymous with Melbourne's CBD layout, offering hideaways from the busy streets and boasting eclectic shopping and dining options. Melbourne laneways are well-known for rich art culture, one-off boutiques, unique galleries, tiny cafés and hidden bars.
Melbourne, Australia, the Central Business District (CBD) is home to numerous lanes and arcades. Often called "laneways", these narrow streets and pedestrian paths date mostly from the Victorian era and are a popular cultural attraction for cafes, bars and street art.
Hosier lane is famous for its sophisticated urban art and helps give artistic relief for the otherwise unwanted group of outlaws known as graffiti artists. The lane is situated just opposite Federation square near the Forum Theatre. Hosier Lane is Melbourne's most popular graffiti lane.
Often retrofitted from old service lanes, commercial laneways provide opportunities to create new front doors to forgotten spaces, prioritise pedestrians, and add vibrant spaces to a neighbourhood. In addition, laneways can work as a network for pedestrians to navigate the city and build an overall identity for the city centre.
The Best Laneway Cafes In Melbourne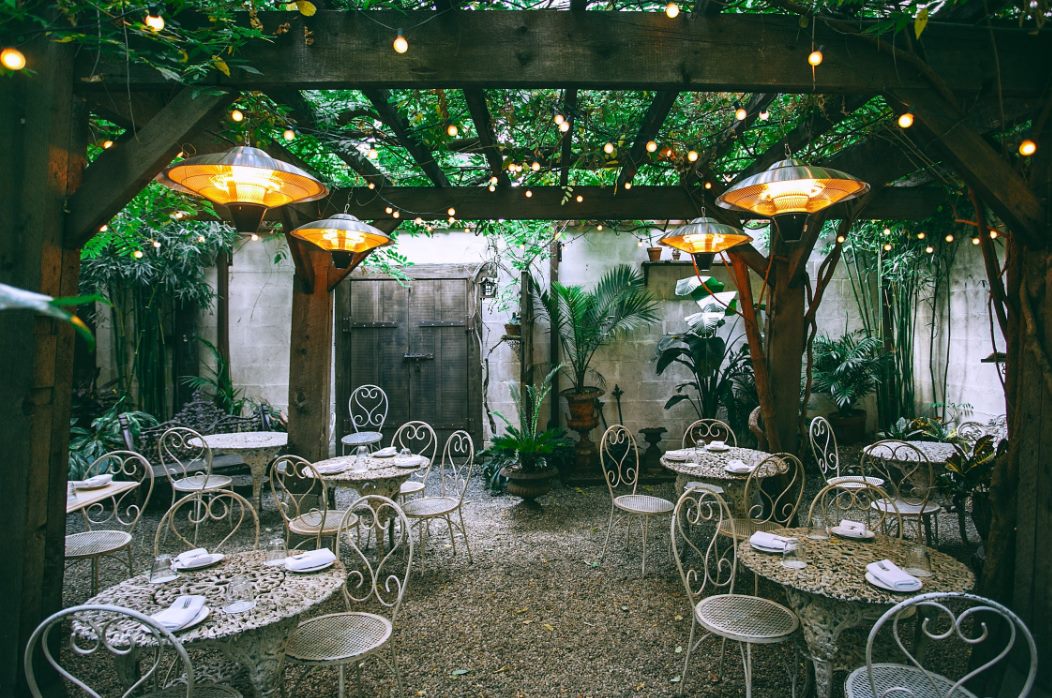 Listed here are some of our favourite shady laneway cafes to enjoy a cup of joe.
The crew behind Padre and the Brunswick East Project knows their coffee. You can therefore anticipate having multiple options from which to select your morning single origin beverage. In the beginning, you can choose from a few different types of noisette pastries, as the choice is quite limited. However, the main selling point is the beer and the laid-back vibe that the employees and the setting provide.
Silo By Joost
Silo by Joost was invented by eco-enterprise pioneer Joost Bakker, who spared no resources in its production. The on-site dehydrator in the back is where we put food leftovers and paper towels instead of throwing them away. As far as menus go, this one is compact and to the point. Eggs from some very spoiled chickens, some toast, and some oats. Late night snacks and regional drinks are available. Thus, if you want to save the planet, you may kick things off with breakfast at Silo.
Journal Cafe
This cosy cafe, which shares a building with the City Library, will make you want to read Austen or Fitzgerald while you sip your espresso. It's warm and inviting, and the large central table makes it easy to imagine that you know everyone there. The breakfast items on the menu are basic, yet tasty.
Bar Americano
The smaller sister of Der Raum, and we mean smaller, this place is perfect for a fast cup of coffee and a bite to eat in addition to its reputation for serious cocktails. There is barely enough space for 10 people to stand, so please don't loiter. Inspired by Harry's Bar in Venice, Bar Americano serves drinks in a hurry. In the two alleys below, you'll be taken care of no matter the time of day or night.
Hardware Societe
If there's a more Instagramm'd cafe in Melbourne, yes, please tell us the nature of this mystery. Hardware Société's popularity among foreign tourists is mostly because to its high ranking on Tripadvisor; nevertheless, if you're willing to wait for a table, you'll find that it's well worth the wait. Although the baked eggs with chorizo, potato, peppers, and queso Mahon are a fan favourite, we recommend the burnt brioche with rhubarb and orange. Fantastic fuel for your shopping expedition. The proprietors of Société have had so much success that they have launched a second location in Paris. Ooh, la
Cafes and eateries abound on Hardware Lane, and at its terminus on Hardware Street, you'll discover Hardware Society. Here, you may get more than just your standard breakfast dishes, thanks to the European and French influences. This bad boy is not exactly a secret, so you may have to wait until the weekend to get in. If you're in a rush, you should arrive early.
For a little establishment, they certainly know their juices at this one. Since it's always shifting, you can usually expect to get a new offer every now and then. Grab a bagel and some juice here if you can find a table, or order some to go if the tiny cafe is already full.
Manchester Press
Besides excellent caffeinated beverages, generous amounts of legroom, and mouthwatering bagels, what more could one ask for? When Little Bourke Street's commotion becomes too much to bear, head to Manchester Press, which was formerly a gallery and is now open and airy. They are your best bet, stocking around ten different kinds of bagels. Proceed cautiously through the rolling door.
Chez Dre
The Central Business District is not the only place to find a laneway cafe. You may find Chez Dre in a repurposed warehouse in the back alleys of Coventry Street in South Melbourne, is home to some of Melbourne's finest baked goods. When a pastry chef spends years in Paris learning her craft, she naturally anticipates a French twist. Hot breakfasts and a variety of baguettes are also offered for those who don't have a sweet tooth. Coventry's aft
Rustica Canteen
Follow the masses to Rustica Canteen, which is hidden in a maze of red brick alleys off Queen Street. Recently, the Rustica hegemony grew by incorporating the suburbs of Richmond and Hawthorn within its dominion. This is the original, though; it's a casual industrial mecca where you can get a sandwich with peppered brisket that will make you question your faith in humanity. Arrive before 12:30 p.m. to avoid the crowds.
Raw Trader
The slogan "decadence without the guilt" describes Raw Trader very well. It focuses on healthy alternatives to traditional sweets, such as those that are gluten-free, dairy-free, sugar-free, egg-free, soy-free, and raw. We're aware it doesn't do much to pique interest in the venue, but you'd be surprised at what they can whip up without resorting to questionable ingredients. One of the highlights is the almond snickers cake. Caution is advised, though, as the cafe is designated as a "gluten-free zone." A severe reprimand will be given to anyone who brings in doughnuts from the Short Stop across the street.
5 & Dime
Can CBD bagel aficionados only choose between 5 & Dime and Schmucks? Both of the city's bagel shops are fantastic—we especially recommend Schmucks' hot cross bun bagels with melted butter—but we have to give the edge to 5 & Dime. Thanks largely to their warm, cheesy, jalapeo-topped bagel that's packed to the brim with an inch of smooth cream cheese. Undoubtedly one of the best morning munchies in town, plus you'll still have some change left over from your fiver.
Jungle Juice
Our favourite cafe on the strip is Jungle Juice, and the laneway itself is Centre Place. It has been there for what seems like forever, serving up freshly squeezed juices and bagel sandwiches from a tiny kitchen under the stairs, à la Harry Potter. The Club Sandwich, a monstrosity piled high with chicken, bacon, tomato, rocket, and spicy Jungle sauce, is the real show-stopper, though. In recent years, Club Sandwiches have taken on a dowdy image (as food served at golf courses), but this Club may be the one to revive their former glory.
Aix Cafe
Aix, another Centre Place mainstay, serves you some of the most delicious and genuine crepes in the city. John, the owner, is still behind the counter, spinning tiny rounds of dough on large black hotplates. The locals always have a warm welcome for you, no matter what time of day it is. Sit at the tiny table right in front of the register (it's great for people watching), and get yourself a heaping helping of bananas with Nutella. Joyous times, indeed.
Manchester Press
Manchester Press can never be visited during a "calm hour." From opening at 7:30 a.m. until closing at midnight, this joint never stops rockin'. Because of its coffee, it is primarily recognised (a priceless commodity in the CBD). The house mix comes from 8oz Coffee Roasters, and the owners, Nir Kalif and Issy Shaked, switch it up with single origin and batch brews. When noon rolls around, the place fills up fast with business suits and hungry students on a limited budget.
Captains Of Industry
Captains Of Industry, or merely 'Captains' to the regulars, is located upstairs off Somerset Place. This unassuming cafe in the Central Business District also serves as a barbershop, shoe repair shop, and leather goods boutique (okay, that sounds pretentious as hell, but trust us, it works). The interior is rustic and cosy thanks to the use of wood, and the cuisine consists primarily of sandwiches and the occasional treat. Considered to be a welcome respite from the bustle of the Central Business District.
Little Mule
Visit Little Mule, a cycling shop turned cum cafe known for its steaming Proud Mary coffee, seasonal salads, and late-night jaffles, when you're in the area of Somerset Place. After 6 o'clock, it transforms into a charming alley bar, selling wine, cocktails, and a few obscure beers to a clientele that consists primarily of business lunchers and RMIT study groups.
Cup Of Truth
Although not officially a laneway, we're going to label it that because of how little it is and how easy it is to overlook. An unassuming coffee stand known only as "Cup Of Truth" can be found in the tunnel connecting Flinders St station and Degraves St. Although it may be little, it packs quite a punch: in 2013, barista Courtney Patterson won the top prise at The Age Good Food Guide Awards. A convenient rest break for city commuters.
League Of Honest Coffee
When you walk in and see the two custom-painted Slayer espresso machines, you know you're in for a treat. Although the League is known for its excellent coffee, it offers much more besides. There's a lot of natural light, everyone working there is quite kind, and the Noisette pastries are delicious. Get a taste of the next level with the flaky almond croissants infused with magic.
Bar Americano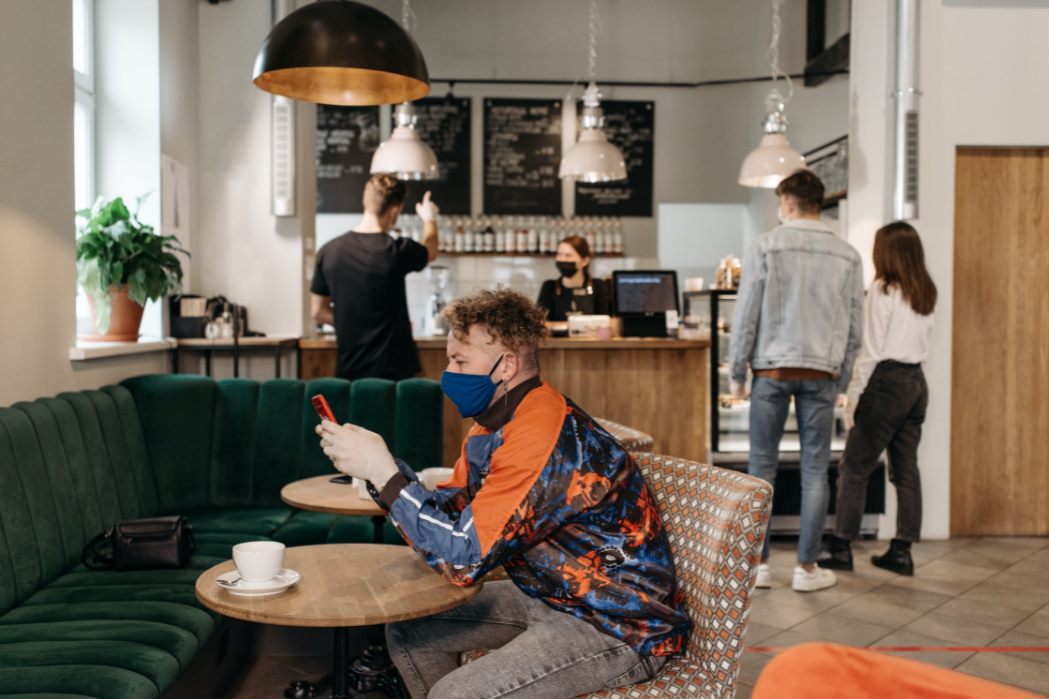 Bar Americano, Matt Bax's teeny laneway cafe and Euro-style aperitif bar, is standing room only. You don't come here for a leisurely lunch; you come for a double shot of espresso and some almond biscotti, since that's what they specialise in during the day. It morphs into a super-adorable drink bar at night with bartenders shaking gin nasty and trying way too hard to be hip.
Krimper
Krimper, having lived in Melbourne's seedier neighbourhoods, is understandably rough around the edges. The door you must go through has seen better days and reads "strictly no entrance" for decades; yet, the building's modest past is still on display. Coffee, particularly the Red Eye, sometimes considered the "mother of all coffees," is not a myth here, and neither are the people who make it.
Switchboard
Switchboard offers few seating options. Most people wait in line for some of Melbourne's greatest coffee, but you may also wait in a display window, on a wooden bench outdoors, or any of the other places that are available. You can also grab some fresh pastries and toasties. Yum.
Kinship & Co
Where else except in the heart of the Central Business District would you find a jaffle cafe with a Seinfeld theme? In a word, yes. You've probably passed Kinship a dozen times without ever stepping inside to sample their Industry Beans roast and Butterbing cookies. The Kramer, with its explosive combination of pastrami, sauerkraut, and pickles; The Jerry, with its crisp honey leg ham and Swiss cheese; and The Susan, with its sweet banana and Nutella stuffing; all may be found on the jaffle menu that owners Goran Bozinovski and Matt Cavanagh have put together. The shoe collection of Goran and Matt is growing, so be sure to check out the shelf they've set aside for them (a legacy of their budget fit-out).
Corner & Bench
Corner & Bench is a popular lunch eatery and mid-morning coffee pitstop for CBD workers in need of something hot, tasty, and somewhat healthy, and it just about qualifies as a laneway given its corner location on Hardware Lane (at least compared to the Maccas across the street). It's popular for their Mama's Meatballs, so if you want to dine there for lunch, you should get there early (house pork meatballs, cooked in arrabiata sauce, served with a side of crusty Turkish bread). On a chilly winter day, the Oriental Beef Stew is a must-have as well.
Shortstop
Doughnut addicts sit on the sidewalk of Sutherland St., despite the lack of seating inside Shortstop, and consume their sugary delights with huge grins on their faces. The menu is different every day, but you can always get an amazing Early Grey or a traditional glazed. Also, be on the lookout for unusual flavour combinations, such as red velvet with beetroot and dark chocolate or peanut butter and banana. One piece of advice about Shortstop: don't bother showing up after 3 o'clock in the afternoon. It's likely that by now, everything of value will have been taken. Try coming in early for a double shot latte and the finest doughnut you've ever had.
Little Rogue
Founded by former Plantation baristas Leo Lee and Calvin Ko, this cosy cafe is tucked away in an unassuming corner. Little Rogue's blue door stands out on Drewery Lane, and the cafe itself has a light and open feel thanks to a large light strategically placed near the espresso machine. The recommended roast is Small Batch Candyman, and there is a wide selection of iced beverages to enjoy throughout the warmer months. The boys have also partnered up with Penny For Pound to offer a fantastic selection of baked goods and candies. An acceptable place to grab some sugar and coffee before heading to the office. If you find some doughnuts with raspberry filling and dark chocolate glaze, don't think twice about snatching them up.
And If You Find Yourself Outside Of The Cbd
Vertue Of The Coffee Drink
One of Melbourne's best-looking restaurants takes this league match of hiding and seeking to a new level, even with Melbourne's tiny laneways and deceptive exteriors. From a rusty parking lot, you may enter Vertue of the Coffee Drink, a cafe with perforated geometric lamps and exposed brick walls that you'll want to take home. Despite their small size, micro-roasters have a keen understanding of the coffee-making process.
Cibi
A quick glance at Cibi's outside will reveal faded chairs, rusted tables, and greying paint. Cibi's is a small, unassuming Japanese restaurant on Keele Street in Collingwood that serves some of Melbourne's finest sushi. Tuck yourself away in this cosy café for the afternoon to escape the madness of Melbourne, and feast on fresh, seasonal fare.
Red Door Corner Store
The Red Door Corner Store in Northcote, one of Melbourne's best independent eateries, is a hidden gem in the city's north-east. The neon red is present throughout the café, but the laid-back vibe of the milk bar is what makes this place so popular even in the wee hours of Melbourne's nightlife.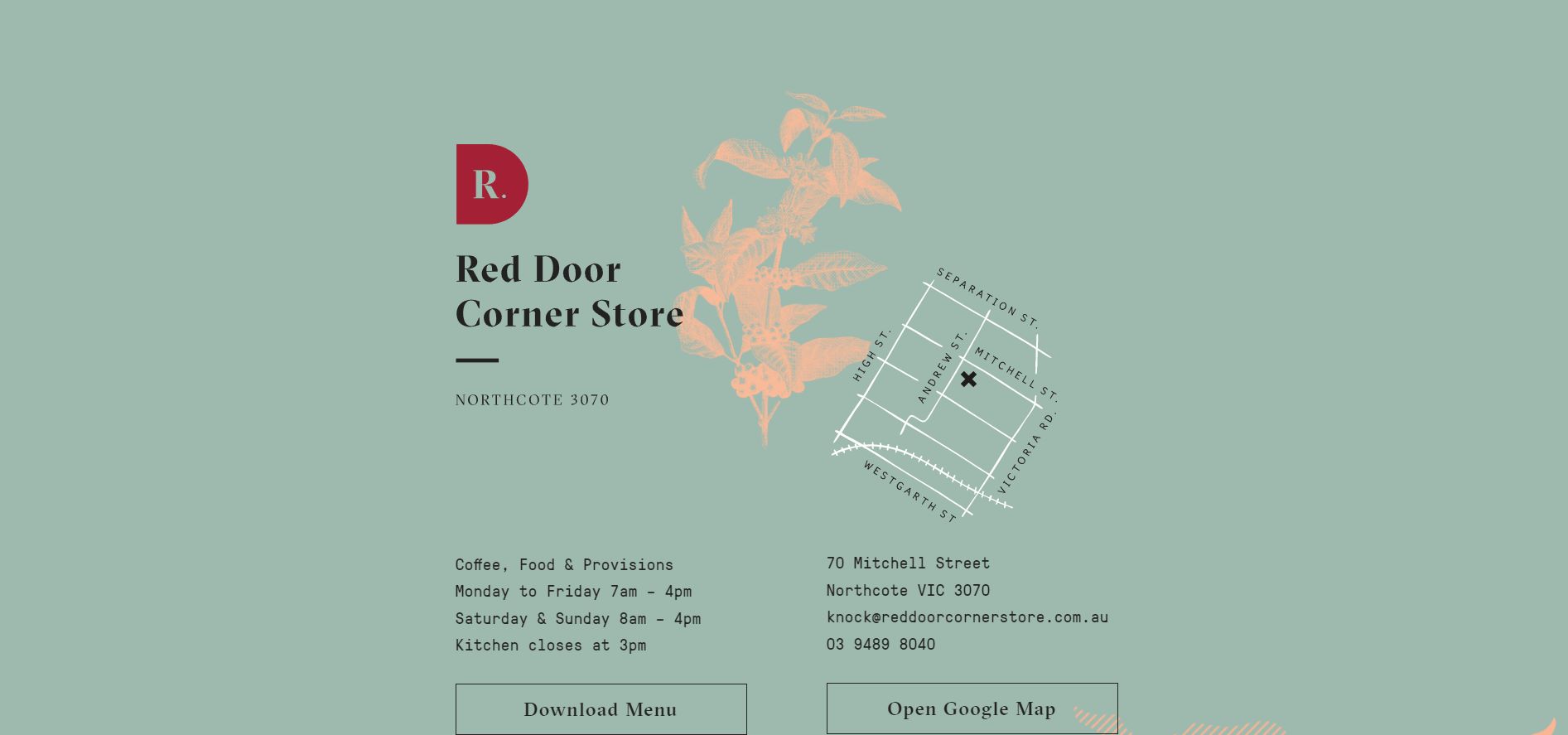 Top Melbourne Laneways For Coffee
Degraves St
Melbourne's most famous Located off of Degraves St, these two cafes are widely considered to be among the best in the area. Tulip Coffee, with its few available seats and house-roasted coffee, is a great representation of Melbourne's thriving coffee sector. They do their roasting offsite (you'll realise why when you see the size of the place), but chances are good that your barista has done some of the work themselves.
Your other Degraves St. option is hidden beneath the streets. It took the subway system in 2020 ten years to remove the Cup of Truth from its station. Campbell Arcade subway riders appreciate this hole in the wall for their morning espresso fix, despite its unassuming appearance. Weekdays exclusively.
Rankins Lane
A short distance from Little Bourke St., you'll find two of Melbourne's most well-known coffee shops in Rankins Lane.
It's safe to say that Brother Baba Budan is Melbourne's most beloved cafe. Seven Seeds coffee roasters, who started the cafe "about 2003," are responsible for some of the finest coffees in Melbourne. To take in the beautiful sounds of the stereo while sipping your drink, the community table in the front window is the place to be.
For Manchester Press, you need to travel far down Rankins Lane. You can have coffee roasted by Ona coffee, another company that cares deeply about doing right by the beans it buys. Sasa Sestic, the world champion barista of 2015, also owns this establishment. If you're looking for a location to grab some food to go with your coffee, go no further than Manchester Press.
Somerset Place
This laneway is also fantastic for finding excellent coffee in the nearby Little Bourke St area. For many years, Captains of Industry has been serving coffee, wine, and haircuts from its hidden location at the top of the creaky staircase on floor 1. There will likely be no fanfare over the coffee, but it will be locally roasted and quite dark. And if you're in need of some laptop time, it's a nice, peaceful spot to do it.
If you're craving the best tasting coffees in Melbourne, Visit the spot that has housed a number of cafés over the years, including the current occupant, Cartel Coffee Roasters, at the very end of Somerset Place. Coffees are imported in small batches from all over the world and roasted right there in the tiny room hidden behind the white wall. Be prepared to drink your filter coffee out of a wine glass.
Crossley St
Many of Melbourne's most cherished eating and drinking experiences numerous Italians live in the eastern part of town.
The first Melbourne espresso was served in 1953 at Pellegrini's on Bourke St. (at the intersection of Crossley St.). After purchasing it from the Pellegrini brothers in 1974, it has remained in the same family ever since. For a real taste of the past, visit this place.
Nearby is a little bar called Traveller, which is literally a hole in the wall. Seven Seeds owns both it and Brother Baba Budan. Find the shoe-shaped neon sign. A cup of Pellegrini's coffee next to a cup of Traveller tells you where Melbourne where coffee is going and where it has been.
Equitable Place
Each weekday around lunchtime, this alley becomes a hive of activity as office workers from nearby buildings flock here. The little Heresy coffee shop always serves up tasty beverages and nutritious munchies. Then, make your way to Little Collins St and turn right to find Industry Beans. The Modbar, with its sterile, clinical aesthetic, delivers excellent coffee and some creative new milk-based beverages, such as the Bubble Cup (a coffee drink that mimics bubble tea) and an iced latte with the addition of Australian native wattleseed.
Conclusion
You'll have to do some exploring to find a laneway cafe in Melbourne, but the reward will be well worth the effort. These are some of our favourite hidden coffee shops in the city's back streets. In what was originally known as Hardware Society, a second outpost of Société has recently opened in the French capital. On Coventry Street in South Melbourne, you'll find Chez Dre, a restaurant housed in a former warehouse. Raw Trader's "decadence without the guilt" is available on delicious bagels.
From the time it opens at 7:30 in the morning until it closes at midnight, there is no such thing as a "quiet hour" at Manchester Press. The Club Sandwich is an attention-getter due to its heaping mound of chicken, bacon, tomato, rocket, and spicy Jungle sauce. The "Cup Of Truth" is located in the passageway that links the Flinders St station to the Degraves St. You may get a hot cup of Proud Mary coffee at Little Mule, a former bike shop. Matt Bax's little laneway cafe and aperitif bar, Bar Americano, is packed to the gills.
The Kinship & Co jaffle cafe is decked out in a Seinfeld motif. Popular for both lunch and a caffeine fix in the middle of the morning, Shortstop is often bustling with customers. Crusty Turkish bread and pig meatballs in arrabiata sauce are a winning combination at Corner & Bench. Some of Melbourne's best-kept secrets are the restaurants Shortstop, Vertue Of The Coffee Drink, and Little Rogue. In the heart of Collingwood, on Keele Street, you'll find Cibi's, a cosy and modest Japanese eatery.
The Northcote convenience store Red Door Corner Store is a municipal secret. You may find some of Melbourne's greatest coffee at the many cafés that have called this location home. At the top of the rickety stairs on the first level, you'll find Captains of Industry, where they've been selling coffee, wine, and haircuts. Pellegrini's on Bourke St. served the city's first espresso in 1953. Come here for a genuine taste of history. The Bubble Cup and an iced latte flavoured with wattleseed are just two examples of the unique milk-based drinks available at the Modbar.
Content Summary
You'll have to do some exploring to find a laneway cafe in Melbourne, but the reward will be well worth the effort.

All of the people working on Padre and the Brunswick East Project are coffee experts.

Therefore, if you're concerned about the environment, you may start by having breakfast at Silo.

You can enjoy your cappuccino while reading Austen or Fitzgerald in this cosy cafe that is located in the same building as the City Library.

The breakfast offerings are simple but satisfying.

American-Style Bar The more intimate sibling to Der Raum, this spot serves up strong drinks in addition to light fare like coffee and bites.

Bar Americano is a fast-paced bar modelled after Harry's Bar in Venice.

Certainly, shed some light on this enigma if you know of a cafe in Melbourne that has more Instagram followers.

Société's owners are riding high on their success, opening a second branch in the heart of Paris.

The European and French inspirations mean you can expect more than just the usual breakfast fare.

If the tiny cafe is full, you can get your bagel and juice to go.

Manchester Press, originally a gallery, is now open and airy, perfect for when the bustle of Little Bourke Street becomes too much to handle.

To Dre's House Laneway cafes are not exclusive to the Central Business District.

Chez Dre, located in a converted warehouse on Coventry Street in South Melbourne, is renowned for its delicious pastries.

It's only reasonable for a pastry chef who has spent years honing her trade in Paris to expect to see some French influence in her final products.

The aft Rustica Canteen of the Coventry The locals know that the best place to eat is Rustica Canteen, which can be found along a series of red brick lanes just off Queen Street.

Almond snickers cake is a standout.

Warning: this cafe has been designated as a "gluten-free zone."

Though we highly enjoy Schmucks' hot cross bun bagels with melted butter, we feel compelled to give the nod to 5 & Dime when comparing the two city bagel restaurants.

Wild Fruit Drink The laneway itself is called Centre Place, and our favourite cafe there is called Jungle Juice.

An Aix Cafe The crepes at Aix, another Centre Place classic, are among the best you'll find anywhere.

The Leaders Of The Business World Upstairs off Somerset Place is where you'll find Captains Of Industry, better known simply as "Captains" to the locals.

It's hard to miss this Central Business District cafe, which doubles as a barbershop, shoe repair store, and leather goods business (okay, that sounds pretentious as hell, but trust us, it works).

Dwarf Mule For great Proud Mary coffee, fresh salads, and late-night jaffles, stop into Little Mule, a bike shop-turned-cum café near Somerset Place.

Glorious Revelation: A Cup of Truth We're going to call it a laneway anyway, despite the fact that it's not technically one.

In the passageway between Flinders Street Station and Degraves Street, you can find a little coffee stand simply labelled "Cup Of Truth." Even though it's compact, barista Courtney Patterson took up the top prise at The Age Good Food Guide Awards in 2013.

Coalition of Reliable Coffee Suppliers You know you're in for a good time as soon as you set eyes on the two Slayer-themed espresso machines that have been hand-painted for the shop.

Although the League's coffee is famous, it serves much more than just that.

Matt Bax's tiny laneway cafe and Euro-style aperitif bar, Bar Americano, is always packed.

Not only are the people who brew coffee here no myth, but neither is coffee, and in especially the Red Eye, which is often called the "mother of all coffees."

You can get some of Melbourne's best coffee by waiting in line, but you can also wait in a display window, on an outside seat, or in any of the other available locations.

Connections with Relatives and Other Relatives The Central Business District is the only place you'll find a Seinfeld-themed jaffle cafe.

Arrastra & Bench Corner & Bench, located on the corner of Hardware Lane, is a popular lunch eatery and mid-morning coffee pitstop for CBD workers in need of something hot, tasty, and somewhat healthy (at least compared to the Maccas across the street).

Mama's Meatballs are the reason people line up outside the restaurant at lunchtime (house pork meatballs, cooked in arrabiata sauce, served with a side of crusty Turkish bread).

Shortstop Shortstop may not have enough space for its doughnut fans, so many of them take their fix outside onto Sutherland St. and devour it while grinning widely.

Avoid going to Shortstop after 3 in the afternoon, as it will be closed.

Come in early for the best doughnut you've ever tasted and a double shot latte.

Mischievous Pup This cosy cafe was founded by ex-baristas from Plantation, Leo Lee and Calvin Ko.

A respectable stop for a sugar fix and cup of joe before work.

Vertue of the Coffee Drink is a cafe with a rusty parking lot that features geometric perforated lighting and exposed brick walls that you'll want to steal for your own.

On Keele Street in Collingwood, in a little, inconspicuous Japanese restaurant called Cibi's, you can find some of the best sushi in all of Melbourne.

Hide yourself at this cosy café for the afternoon to enjoy some seasonal delicacies and get away from the hustle and bustle of Melbourne.

One of the best independent restaurants in all of Melbourne can be found in Northcote at the Red Door Corner Store.

Tulip Coffee, while having only a few seats and serving coffee that was roasted in-house, is a fantastic representative of Melbourne's burgeoning coffee industry.

Two of Melbourne's most well-known cafes, both located in Rankins Lane, are only a short walk from Little Bourke St.

Brother Baba Budan is, without a doubt, the most well-liked coffeehouse in all of Melbourne.

The cafe "around 2003" was founded by Seven Seeds Coffee Roasters, who are responsible for some of the best coffees in Melbourne.

You'll have to walk further down Rankins Lane to find Manchester Press.

Ona coffee, like many other roasting companies, is committed to ethical treatment of the beans it sources.

Manchester Press is the place to have a bite to eat and a cup of coffee in Manchester.