Add a header to begin generating the table of contents
It's past your bedtime, and perhaps you've been out partying all night, or perhaps you're just a night person who thrives after dark. You're in luck because you've found yourself in Melbourne, our own exclusive city that has never sleeps, where the party doesn't stop when the counts down 12 and the restaurants don't stop serving meals till the sun comes up. If you find yourself in Melbourne at night, don't hesitate to indulge in some of the city's finest late-night fare, whether you're craving a burger, steak, or a delectable parma.
For a long time, the late night dining options in Melbourne was scant and often uninspiring. Don't get us wrong, we love us a good Big Mac or kebab as much as the next guy, however these days we find ourselves craving something a little more refined. Fortunately, the situation has greatly improved in recent years, and there is currently an abundance of places to recommend when someone asks what the best Melbourne late night eats are.
Since there is now more high-quality food accessible until midnight, it's become difficult to choose. Fans of good Asian cuisine have plenty of options, from the longtime favourite of hospitality workers after a late night shift, Ling Gan for Cantonese food, to the up-and-coming Twenty Pho Seven for real Ho Chi Minh style pho, to Musashi for a bowl of soothing tonkotsu ramen.
Guy Grossi's Arlechin, for example, offers more than just bar appetizers, while Butchers Diner has international cuisine, including the tastiest meat skewers in town, for those who are seeking for something different.
Similarly, Stalactites, a Greek institution that has been open since 1978, serves the same delicious souvlakis it has always served. Melbourne's central business district is where you'll find the majority of late night eateries, but the suburbs aren't without their fair share of excellent choices, too. American barbeque and home cooking may be found at Le Bon Ton, while pizza and fried chicken can be found at Romantica and Leonard's House of Love, respectively.
Late night eating in Melbourne has never been better. What's your favourite food to eat in the early hours of the morning?  Make sure you check out our Melbourne City Guide for a whole heap of up-to-date recommendations on where to eat, drink, and more in Melbourne.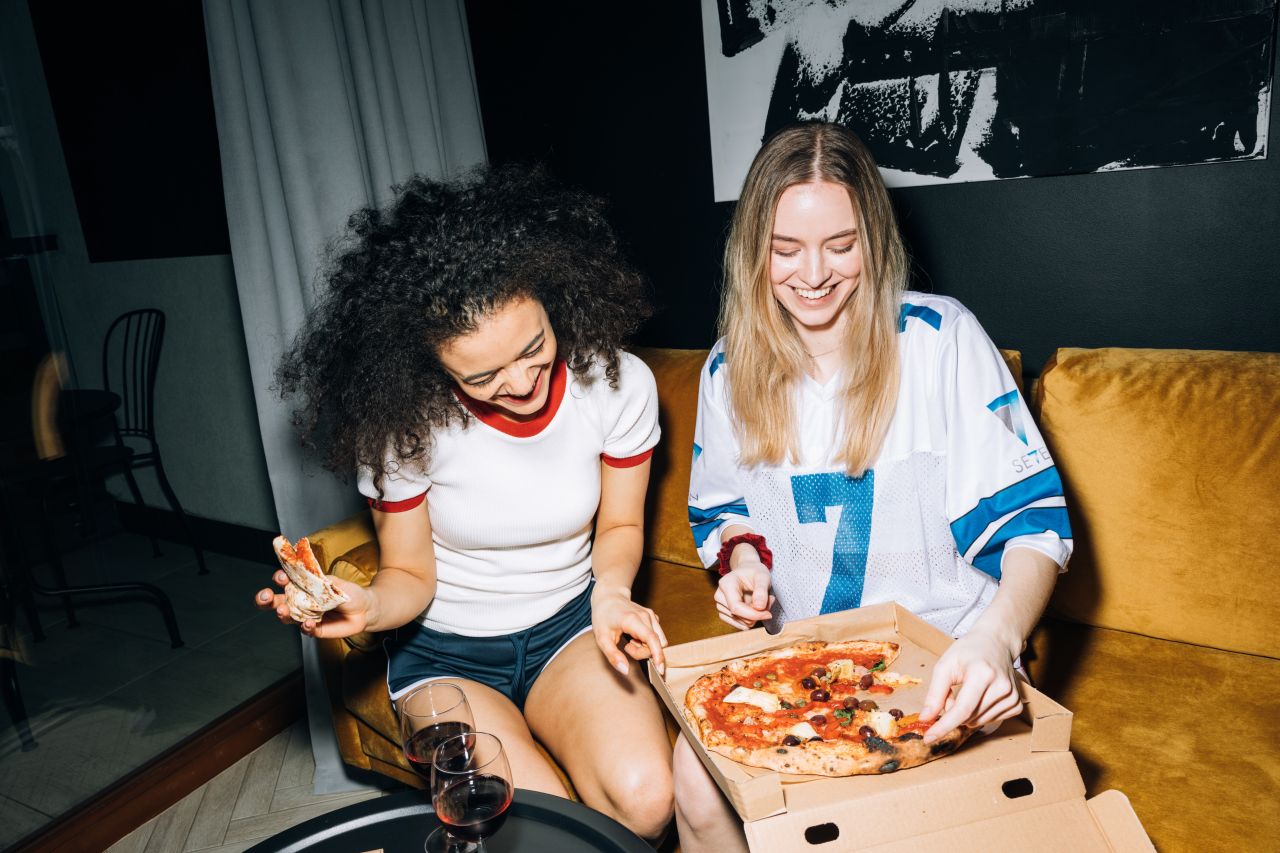 Late Night Eats In Melbourne
The title of "Late Night Champion" is one that the fine city proudly displays. You can't go out for a civilised supper after a late night of partying anywhere else in the country. In case you need to sober up from the night's festivities or are simply not ready for it to end, these are the greatest late-night snacks to keep you going strong. We're not against sneaking in a McD's burger or kebab at 3 a.m., by any means. Melbourne being the city after 11pm, even if you're in the mood to sit down, there are lots of other worthwhile options. Whether you're looking for a pizza parlour or a fried chicken place, we've got you covered.
This little underground spot is the perfect place to grab some late-night eats in Melbourne, if you're a fan of Mexican cuisine. There is a Bodega named Bodega Underground, and it's located underground. Your cravings for octopus tacos, sweet and smoky pig carnitas, crab ceviche, totopos with guacamole, and the greatest guacamole will be satisfied fried chicken in Melbourne. The 70 mezcals plus 20 tequilas lining the walls are astounding, to say the least.
Butchers Diner
Skip McDonald's and Hungry Jack's and head straight to Butchers Diner if you're craving a burger late at night. There is 24-hour service, second-floor dining, and a rooftop park. Try the 18-hour beef brisket with butternut squash slaw, the Creole tilapia fillet with rice and greens, or any of the other delicious dishes on the menu; they're not only known for their cheeseburgers. You can also choose from steamed buns, sweet Spanish doughnuts, and items cooked on a charcoal fire.
Melbourne Supper Club
One of Melbourne's most coveted after-hours spots, Melbourne Supper Club may be found behind a heavy wooden door and up a few steps. A large room lavishly adorned with leather and velvet draws customers, but the extensive wine list, classic cocktails, and sensual bar fare are all big draws. Furthermore, ever since the rooftop terrace bar, Siglo, which debuted in April, has quickly become the go-to spot for those seeking to really be waited on it while taking in the approaching summer air and views along Spring Street.
Shujinko
For the ramen community in Melbourne, this was a watershed event. It was the first restaurant to offer ramen throughout the clock, setting a new standard of innovation. Then, in 2016, it shuttered and reopened as Shujinko. And that's excellent news since it means nothing crucial has altered. The thick bonito stock in the tsukemen at Shujinko is authentic, and the char-grilled charsiu is among of the best in town.
The Melburnians who visit here won't be made to feel like ramen rookies. There are the traditional three soup varieties (white, black, and spicy), as well as a stir-fried variety and a chilly summer variety including giant prawns. Kevin Pak, unlike most ramen shop proprietors, is eager to serve his patrons late at night. The 24-hour business was maintained, but new, brighter uniforms for the personnel and a simplification of the previously cumbersome wooden-box menus were introduced.
Sobering up with a bowl of umami-rich ramen prior to the final train leaves is a common practise in late-night Tokyo, where both working professionals and college students may be found stumbling around a lantern light. Izakaya bar foods like gyoza, fried chicken, roasted croquette, plus more beer and sake can keep the celebration going for some. How successful is Pak's strategy? Visit at 2 in the morning to see if there is a line out the door.
Dragon Hotpot
Dragon Hot Pot, widely considered Melbourne's best malatang, has opened no fewer than six franchises in the previous year and a half, all located within a mile of each other between Castle Hill and the CBD. Lines out the door during regular dinner hours are a usual occurrence at the little Russell Street outlet, which is open around the clock. Dragon Hot Pot remains busy it around clock thanks to its extensive ingredient range, sleek branding, and Mandopop hits, but its potent beef soups may not be to everyone's liking. It is also one of ever more costly choices for a solo hotpot experience, so bring a companion and split the bill.
Ferdydurke
You can't do better than Ferdydurke if you're looking for a late-night snack. Smoky Jalapeno BBQ Wings with Blue Cheese Ranch may be enjoyed in a relaxing setting in front of the fireplace in this New York apartment. It's also great for a night out with friends because it has everything from traditional cocktails to imported beers on its extensive drinks menu night cap in Melbourne. Not only that, but every Sunday there will be art displays and DJs from all over the world.
Supper Inn
Looking up the timber-paneled stairs leading to Supper Inn, it's easy to imagine that little has changed since the late-night cafe first opened in 1977. When you climb those squeaky stairs, the noise follows you. The restaurant has the ambience of an old school classroom, thanks to its fluorescent lighting that looks like it was borrowed from an office. The air is like damp velvet and the walls are covered with felt; the grey blinds have always been drawn. You didn't come to Supper Inn for the designer decor, though; you came for the food. Furthermore, it consistently performs well in that regard. All week long, from 9:30pm to 2:30am, the kitchen turns out consistently delicious Cantonese classics. The roasted suckling pig and chicken congee are the restaurant's signature dishes, but the extensive menu (206 items, 222 when drinks are included) allows for plenty of exploration.
Arlechin
There can never be too many Arlechins in any one city. Almost like a clubhouse in the basement, this area has a sexy arched ceiling lined with cork. A substantial portion of the Grossi vault is displayed behind glass as a sort of libation to the deity Bacchus; it is accompanied by a long marble bench, seating for forty, and thoughtful lighting.
Like the Grossis themselves, the restaurant's wine list is a fusion of Australian and Italian influences, with some familiar labels and others prompting a trip to Google. Joe Jones, a Grossi neighbour who lives on Romeo Lane, has been enlisted to help the bartending cause. Get yourself a Half Moon, a cocktail made with mezcal, cynar, orange bitters, grapefruit twist, and one of those holographic Navy Grade ice cubes, and toast the genius of outsourcing.
Your plans to be in bed by 10 p.m. won't stand a chance against the midnight pasta. A flavour explosion of sugo, salty big capers, and thyme leaves is captured in a small twirl of strictly al dente spaghetti; this is no alcohol gut-buster. This dish resembles an aerodynamic puttanesca, without colatura substituting for the tiny fish. It's the epitome of Italian haute cuisine.
Arlechin is open till 3, which is a major perk. It is, in fact, 3 a.m. It appears that the Sofitel will have stiff competition from the stylish newcomer Mayfair, which will be open until 1 am and serve oh là là snackage. Melbourne might be getting over its food comparable to the six o'clock drink. However, without your help, they will not succeed. Get ready for some late-night munching! If necessary, set the timer and drag yourself out of bed for a midnight spaghetti dinner; more of this is exactly what the world needs. To be more specific, Arlechin was chosen as the best late-night bar in 2018.
Lucky Coq
Similar to its sibling restaurant Bimbo Deluxe, Fortunate Coq serves up greasy, low-priced pizza on Sundays. It's the best spot to go if you have a hangover yet still want to socialise. It's a secluded, cavelike place to sleep off the night before, and it's dark and gloomy inside. The upstairs is a different story altogether, with a lively nightclub atmosphere and a dance floor for those who feel the need to shake a leg.
Chapelli's
Whether you're up early or late, Chapelli's has the best pancakes in the world. And if you're still hungry for a steak after dinner, this is the best place to get it in the middle of the night. Pizzas, steak sliders, chilli tiger shrimp, salads, nachos, and more are all on the menu, as well as pastas like carbonara and lasagne and risotto made with roasted pumpkin. It has all the necessary permits and a stylish wine list and classic cocktails.
The Toff in Town
If you're searching for a great late night meal, the Toff in Town restaurant and kitchen is your best bet, serving small plates and dinner until 3am on fridays and 5am on weekends eats in Melbourne. The menu features a variety of meals with both Asian and Western influences, such as pulled pork with mozzarella, pepper snapper with green mango salad, and Peking duck with winter peas. Moreover, DJs play on Saturday nights and there is live music every night of the week.
Stalactites Restaurant
As one of Melbourne's longest established and locally loved Greek restaurants, If you're in Melbourne and you're hungry late at night, Stalactites Restaurant is a safe bet. The original Greek family still runs it, and you can get any traditional Greek food you can think of. Some of the best late-night eats include marinated meat Giro platters for sharing, traditional Greek soup like Fasolada, excellent souvlaki wrapped with hot pita bread, and handmade moussaka.
Butchers Diner
The Butchers Diner is open until 3 am and serves as a diner, takeout meat market, and meat storage. After a night out on the town, if you find you in the Central Business District (CBD) craving $5 worth of fats and regret, don't stop to eat. Do not go any farther in your search for the perfect blood sausage and devilled egg burger.
The red and grey tiles on the floor are reminiscent of a restaurant, and the long, curved orange bench is a nod to the typical seating arrangement at a diner. A big meat cabinet stores rows of high-quality beef farther inside. It originally moved in to use the space as a boning room for Christopoulos's in-house butcher, Paul Poole, who is responsible for the meat at all of Christopoulos's restaurants, including the neighbouring French Saloon, Neapoli, and The European. Insight progressed from there.
Milk-bun burgers, Coney Island chilli dogs, creole fish cutlets roasted over charcoal, Greek pork skewers served with crusty bread rolls, and ox tongue, gizzards, livers, and duck hearts yakitori-style are all on the menu. The upstairs dining area and event space is more country chic than royal. Overhead is a high, mixed-timber ceiling, and through an ancient flowery stained-glass entryway is a tiny courtyard with a great view. An egg burger plus bacon and a cup of filter coffee, or a cinnamon with caramel scroll, will get you through the morning. You could also choose the $2.20 dim sim option.
Bar Ampere
This quirky little bar is a hidden jewel in the Central Business District, and the best place to get a bite and a drink after work. The wide selection of European aperitifs, absinthe, exotic wines, and beers, and the Parisian decor all contribute to Bar Ampere's allure.
Gourmet burgers, such as the ampere burger, and bar snacks, such as prosciutto croquettes, charcuterie, or a superb cheese platter, are available for purchase alongside a variety of alcoholic beverages.
Stalactites
It's a mainstay of the Melbourne skyline, a relic of kitsch in the midst of the city's rapidly evolving central business district. If you haven't sought an abdomen after a big night in the city's twisty laneways, then you've not lived. But the meal at Stalactites has a well-deserved reputation as straightforward, traditional Greek.
Since 1978, the Konstandakopoulos family has owned and run this restaurant, which serves breakfast, lunch, and dinner. Even though it's open around the clock, it's best at certain times of day. Although breakfast might be exciting, it isn't the main attraction. When you visit, it doesn't matter what time of day it is, because you're here for the fresh dips, like the tarama, or the spit-roasted chicken and lamb giros, or the variety of world-famous souvlaki. The name describes exactly what you'll find: plaster stalactites that rip at you from the roof in an attempt to create an artificial cave effect. After a long night out, when all you want is some moussaka, it doesn't matter if the decor has been changed or not; it's still just as appealing as it was back then.
Bar Margaux
The door to Hotel Margaux is unassuming, with only the letters "MGX" painted on it, but once you step inside, the lively hum of music and conversation will surprise you. The decor was inspired by a French cafe serving late-night New Yorkers. There won't be much of a difference in the ambience of the space whether you enter at 4 p.m. to kick off your night or leave far after midnight.
Classic French dishes like steak tartare, escargot and de porc à l'oignon are proudly represented on the menu. The latter is sumptuous enough to be shared with its beef stock, five-hour roasted onions, and a bread slices topped with melted Gruyere. Two Wagyu steaks, bacon, fresh cheese, and bordelaise gravy on a milk-brioche baguette try to compensate their burger. Traditional French desserts include tarte mousse al chocolat, crème brûlée, and a soufflé latest trendy so light and airy that you may find yourself enjoying it almost as much as the ice cream inside.
In addition to the reduced supper menu that takes effect between midnight and closing, we also offer a rotisserie lobster croque monsieur, curry beurre fondue, and Comté. The majority of their drink menu consists of traditional drinks. For $12, you can order a "snack size" (half serving) Martini or Manhattan, and for $8, you can get a 210-milliliter Miller High Life. All of the wines on the list are available by both the glass and include both imported and domestically produced examples of French wine. The 2017 Le Cuvée des Copains cabernet sauvignon costs $13, while a glass of NV Givenchy Grande Cuvée champagne will set you back $50.
Bar Romantica
Both romance and Romantica are still very much alive and well. After 30 years of service, the beloved 24-hour pizza parlor/dive bar Café Passionate individual closed its doors to the public, but it has since reopened as a cosy wine and restaurant.
Candles, deep red booths, and $28 bottles of sour ale have replaced the brutal fluorescent lights, laminate tables, and $5 home brews. The terrazzo floors and pool table are still there, but they've been given a new lease of life as the foundation for a retro-European elegant aesthetic with the addition of a curvy oak bar, art nouveau lighting, and bentwood seats.
Furthermore, the pizza machine has been pardoned and is now making Neapolitan-style pizzas with airy crusts and sloppy centres. The 'Pizza Romantica,' named after the bar's precursor, is made with passata, fior di latte, and fresh basil, and is both simple and delicious. Adding the spicy orange oil of nduja is a great way to spice up the salami without overwhelming the flavour.
Don't bother trying to eat healthy; beets topped with ricotta a wilted mustard leaf are boring. However, hope is restored in the form of heartrendingly crunchy potatoes, parboiled or fried to an inconceivable level of crunchiness. Even without the luxurious garlic mayo that gives toum a chance to compete in the sauce Olympics, these are wonderful.
Small wineries, direct skin contact, and no added sulfites are all part of their hipster, urban, and suburban wine aesthetic. No complaints when it's an energising Little Reddie Refosco that defies the variety's reputation for heaviness and tannin, or a bubbly Nebbiolo that manages to pack acidity, fruit, and bubbles into a surprisingly light juice. These are victories for the pét-nat believers, but the mineral smack of an Arfion five berry, skin-contact citrus or on beers like a smoke brown that tastes truly like burnt leather boots may push the limits of traditional drinkers' tolerance.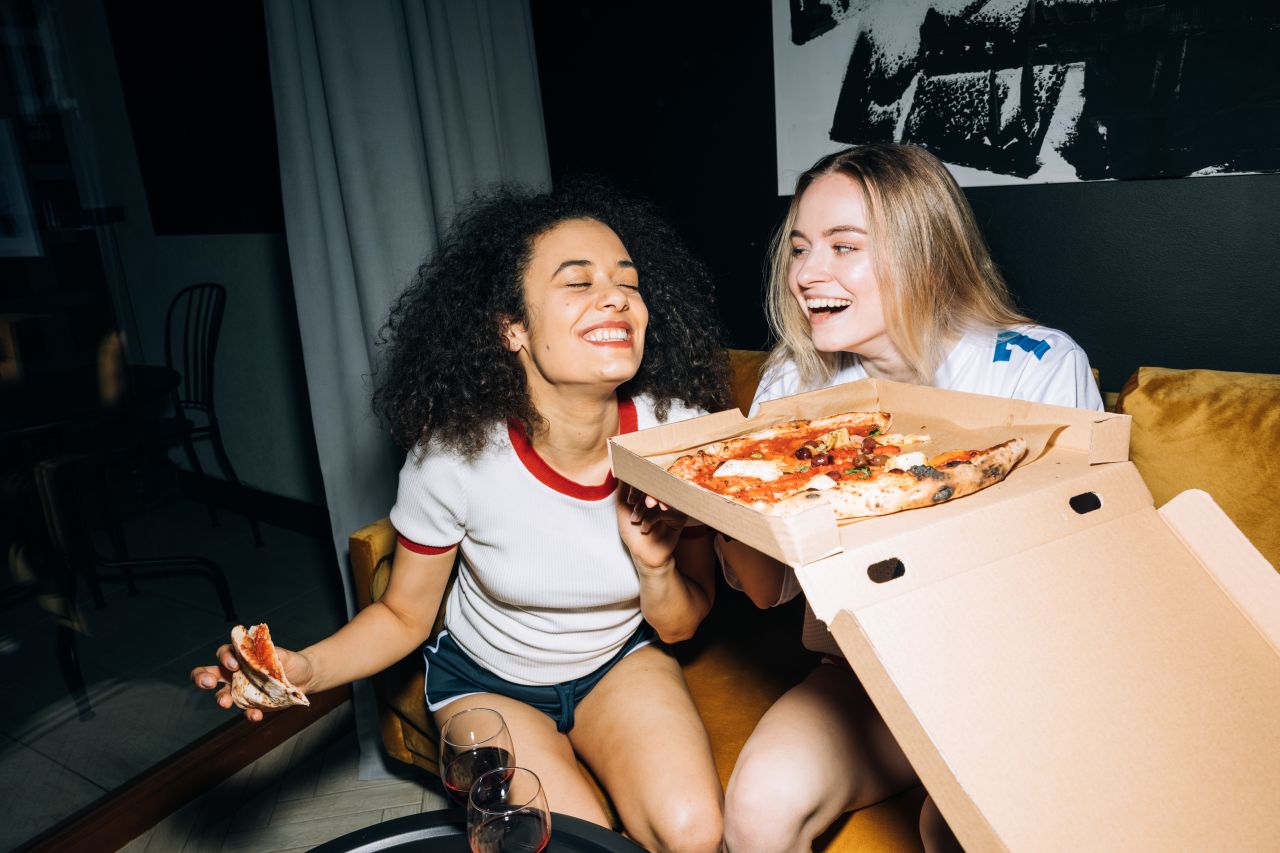 Southside Central
Across the road from Windsor station, this two-storey burger joint and cocktail bar is the second from the team behind the popular. Frankston's Southside Social. Focusing on extreme burger in the vein of Easey's or Grand Trailer Village Taverna is a mainstay, much as it was in the original.
Fatty 5-0 has two beef patties, three slices of bacon, mac and cheese, barbeque sauce, pickles, and sour cream mayo. The Antisocial is comprised of four hamburger patties, maple syrup, cheese, and barbecued sauce, all sandwiched between two enormous potato cakes. It could be argued whether or not this is a burger.
You can choose between two vegetarian dishes. Crispy pumpkin and potato patties are used in the Gourd-gess George, while a pizza Portobello mushroom is used in the Funguy. The menu is rounded out with options like loaded fries, fried chicken, and mac and cheese.
The cocktail list is just as carefree as the burgers. The key ingredients of a Bubble Gum Sour are bubblegum sauce, lemon juice, bitters, and vodka. Mix equal parts vanilla vodka, passionfruit juice, and white-chocolate liqueur for a delicious cocktail called the Passionfruit and White Choco Martini. Redskin and chocolate fudge alcoholic shakes are available.
If you have room for dessert after burgers and drinks, try the deep-fried waffle balls with maple syrup or cinnamon. From the outside, the venue appears smaller than it actually is. In the basement, you'll find pink neon lights and black vinyl chairs. The upper level is more subdued, including earth tones and a rooftop terrace. There is a painting of Snoop Dogg looking down on the diners from the second level, and the walls are adorned in graffiti from the 1990s.
Conclusion
The restaurants in Melbourne provide food till the early hours of the morning. It's getting harder to make a choice because there's so much more excellent cuisine available until midnight. For the most up-to-date information on Melbourne restaurants, be sure to see our city guide. We've got you covered at every type of eatery imaginable, from pizzerias to taquerias. If you acquire a late-night burger craving, head on over to Butchers Diner.
You'll need to climb a few stairs to reach the Melbourne Supper Club, which is located behind a thick wooden door. Shujinko serves some of the best tsukemen and char-grilled charsiu in town. With its wide selection of ingredients, modern branding, and Mandopop tunes, Dragon Hot Pot is always bustling with customers. Ferdydurke's wide beverages menu includes everything from cocktails to exotic beers, making it the perfect place to wind down for the evening. From 9:30 p.m. until 2:30 a.m., Saupper Inn offers authentic Cantonese cuisine.
There's a lot of room to try new things on the menu, which features 206 different options (or 222 when drinks are counted). As a libation to Bacchus, a large piece of the Grossi vault is on display under glass. The Toff in Town is the place to go if you're craving a delicious supper late at night. The pancakes at Chapelli's are legendary, while the Greek fare at Stalactites is authentic. In 2018, patrons voted Arlechin the greatest late night watering hole.
The former is ubiquitous in the city's central business district, while the latter is tucked away in the hipster backstreets. Gourmet burgers and bar snacks are available, as well as a large variety of rare wines and craft brews, at both establishments. Family Konstandakopoulos has owned and operated Hotel Margaux since 1978. The design was modelled after a Parisian bistro that stays open late to accommodate New Yorkers. Steak tartare, escargot, and du pork à l'oignon are just a few of the traditional French meals that are covered.
Café Passionate, which had been in business for 30 years, has reopened as Bar Romantica. The curved oak bar and art nouveau lights give the space a nostalgic European feel. They aim for a look that is equal parts urban and suburban cool, which means producing small lots of wine using techniques like direct skin contact and forgoing the use of sulphites. Like the original, Fatty 5-0's cuisine is centred around outrageous burgers. The Gourd-gess George uses pumpkin and potato patties, while the Portobello mushroom is utilised in the Funguy. You can also order speciality cocktails like the Passionfruit and White Chocolate Martini or a Bubble Gum Sour.
Content Summary
Here in Melbourne, our very own city that never sleeps, the fun doesn't end when the clock strikes midnight and the restaurants keep serving food until the sun rises.

If you find yourself in Melbourne late at night, satisfy your hunger for burgers, steak, or a delicious parma at one of the city's many excellent restaurants.

There was a time when Melbourne's late-night dining options were limited and uninteresting.

Fortunately, things have changed dramatically in recent years, and now there is no shortage of options to suggest when someone asks where they might find the greatest Melbourne late night food.

It's grown more challenging to make a decision because there is now more high-quality food available until midnight.

There are a number of great Asian restaurants in the area, including the long-standing favourite of hospitality workers after a late shift, Ling Gan for Cantonese food, the trendy Twenty Pho Seven for authentic Ho Chi Minh style pho, and the calming Musashi for a bowl of tonkotsu ramen.

Although most late-night dining options are concentrated in Melbourne's CBD, great restaurants may also be found on the city's outskirts.

Le Bon Ton serves traditional American barbeque and home cooking, while Romantica serves pizza and Leonard's House of Love serves fried chicken.

Even if you're feeling like sitting down at 11 o'clock at night, Melbourne has plenty of other good options.

If you're craving Mexican food in the wee hours of the morning in Melbourne, you can't do better than this hidden gem.

Bodega Underground is an underground convenience store.

If you're looking for a late-night burger, Butchers Diner is the place to go instead of McDonald's or Hungry Jack's.

Behind a thick wooden door and up some stairs is Melbourne Supper Club, one of the city's most sought-after late-night haunts.

Shujinko serves some of the best tsukemen in town thanks to their original bonito stock and char-grilled charsiu.

Kevin Pak, in contrast to the owners of most ramen restaurants, is happy to stay open late to accommodate his customers.

Late at night in Tokyo, both working professionals and college students can be observed staggering around a lantern light while they try to sober up with a bowl of umami-rich ramen before the last train leaves.

In the past year and a half, no fewer than six franchises of Dragon Hot Pot—widely regarded as Melbourne's greatest malatang—have opened within a mile of each other between Castle Hill and the CBD.

If you're in need of a midnight munch, you won't find a better option than Ferdydurke.

It's tempting to assume that not much has changed since Supper Inn opened its doors in the wee hours of the morning back in 1977, when you look up the timber-paneled staircase.

The restaurant's fluorescent lighting, which seems to have been taken from an office, gives it the feel of a stuffy old classroom.

However, you didn't visit Supper Inn for its chic furnishings; you came for the meal.

The restaurant serves up delectable Cantonese standards every night of the week between 9:30 and 2:30.

The roasted suckling pig and chicken congee are must-orders, but there's so much more to try on the menu (206 total items, 222 with drinks) that you won't get bored anytime soon.

The restaurant's wine list is a reflection of the Grossis' own background: a mashup of Australian and Italian influences that includes both well-known and obscure brands.

Grossi's next-door neighbour on Romeo Lane, Joe Jones, has been enlisted to lend a hand behind the bar.

The midnight pasta will defeat your efforts to get to bed by 10 p.m.

There's a chance that Melbourne's six o'clock meal is on the way out.

On Sundays, Fortunate Coq, like its brother restaurant Bimbo Deluxe, offers cheap, greasy pizza.

You can get the finest pancakes ever at Chapelli's whether you're an early bird or a night owl.

And if you happen to be craving a steak well past midnight, this is the place to go.

Toff in Town is the best late night dining option in Melbourne, with small plates and dinner served until 3am on Fridays and 5am on Saturdays and Sundays.

You can't go wrong with Stalactites Restaurant if you're in Melbourne and in the mood for Greek food late at night.

Don't stop for $5 worth of fats and regret in the CBD if you find yourself there after a night on the town.

On the menu you'll find burgers on milk buns, Coney Island chilli dogs, creole fish cutlets cooked over charcoal, Greek pig skewers served with crusty bread rolls, and even ox tongue, gizzards, livers, and duck hearts prepared yakitori-style.

More rustic chic than regal decor may be seen in the upstairs dining and event room.

The greatest place to get a food and a drink after work, this eccentric dive pub is a hidden gem in the heart of the Central Business District.

Bar Ampere is appealing due to its Parisian atmosphere and extensive list of European aperitifs, absinthe, unique wines, and beers.

It has been a fixture on the Melbourne skyline for decades, standing out like a piece of kitsch in the middle of the city's modern financial centre.

This restaurant, which has been owned and operated by the Konstandakopoulos family since 1978, is open for breakfast, lunch, and dinner.

It's open all hours, although there are peak periods when you should visit.

It doesn't matter what time of day you attend, because you're here for the fresh dips, like the tarama, or the spit-roasted chicken and lamb giros, or the variety of world-famous souvlaki.

Hotel Margaux's door has merely the letters "MGX" written on it, but once you enter inside, you'll be greeted by the unexpectedly lively hum of music and conversation.

The design was modelled after a Parisian bistro that stays open late to accommodate New Yorkers.

The menu proudly features authentic French cuisine, like steak tartare, escargot, and du pork à l'oignon.

All of the wines are offered by the glass and bottle, with several different types of French wine available from both abroad and right here in the good ol' USA.

The 24-hour pizza joint/watering hole closed after 30 years of service. Formerly known as Café Passionate Individual, it has subsequently reopened as a warm and inviting wine bar.

In honour of the bar's progenitor, the "Pizza Romantica" is served: a simple yet excellent combination of passata, fior di latte, and fresh basil.

Their wines are hipster, urban, and suburban, with features like small wineries, direct skin contact, and no added sulphites.

The outrageous burgers popularised by places like Easey's and Grand Trailer Village Taverna are still a mainstay, just as they were in the original.

After your burger and drinks, save room for the deep-fried waffle balls drizzled with maple syrup or cinnamon sugar.
FAQs About Late Night Eats In Melbourne
We see you and your late-night salty food cravings — and give you the best late-night eats in Melbourne. The Dexter boys have done it again with the opening of two more levels above their BBQ meat restaurant Cheek. New cocktail bar and rooftop Peaches is a pastel pink fantasy land.
Late night [24 hour] Melbourne food... In Melbourne Tonight a guide to Melbourne after dark... * Open daily, 24 hours Butchers Diner offer takeaway food 24/7. You can also dine-in at the communal table. The menu includes rolls, burgers, grills, roasts, sweets and daily specials.
An iconic Collingwood venue and the perfect spot for some late night eats in Melbourne, Forester's Pub and Dining has been catering to the late night masses for many many years and is a local favourite.
Melbourne, known as a culinary mecca in Australia is the perfect spot to enjoy the outdoor city atmosphere while snacking on some of your favourite cuisines. The best outdoor restaurants Melbourne has to offer are well worth the experience, even if Melbourne's weather can sometimes leave a lot to be desired
It is with a heavy heart that we have to announce that our beloved wheel has closed. We thank Victorians, our staff, partners, suppliers, and supporters for enabling the Melbourne Star to provide a world-class experience for millions of people from around Australia and the world.