Boxing is a combat sport that has been practised since before the time of ancient Greece and the original Olympics. It has been used to train people for performance in the art of striking and general physical conditioning.
Recently, it has become more popular as a form of exercise. When people box for fitness, they often use a punching bag, avoiding physical contact that can lead to concussions and other injuries. However, boxing for fitness still provides boxing's inherent benefits.
Typical boxing exercise includes movement and footwork drills to evade punches and punching drills on equipment like heavy bags, speed bags, and focus mitts. Boxing can also be performed virtually via gaming systems that have movement sensors.
In addition, many boxing exercise programs involve other conditioning exercises, such as jumping rope, callisthenics, and running.
Practising the sport is a great way to improve your physical fitness and a fun way to challenge your mind and body.
Here are the Best Boxing Gym Classes in Melbourne, Victoria.
Add a header to begin generating the table of contents
Ultimate List of Boxing Gym Classes Melbourne
Fit2box Boxing Studio - Boxing Gym Classes Melbourne
0433 115 312
Fit2box Boxing Studio's goal is boxing fitness. Our trainers are currently competing, so you get ringside boxing. We're proud of our work and strive for your success. Boxing, F2B Group Classes, personal training, and weight loss are our specialities.
BOXING CLASSES
Boxing, running, and full-body exercises are all incorporated into training for a superior workout.
GROUP WORKOUTS
Professional athletes and coaches at F2B created the intense group exercises particularly to knock your fitness to the ground.
PERSONAL TRAINING
Anyone can benefit from our intense workout, which uses a combination of efficient boxing and fitness training methods.
COMPETITION BOXING TRAINING
Our sessions cover boxing fundamentals and general information. Many athletes use boxing as off-season cross-training. Boxing works your whole body and cardio.
Boxing is a fantastic sport to master the art of while keeping the body and mind active. Boxing for an hour doesn't feel like your typical hour-long workout.
Rarebreed Boxing Gym Classes Melbourne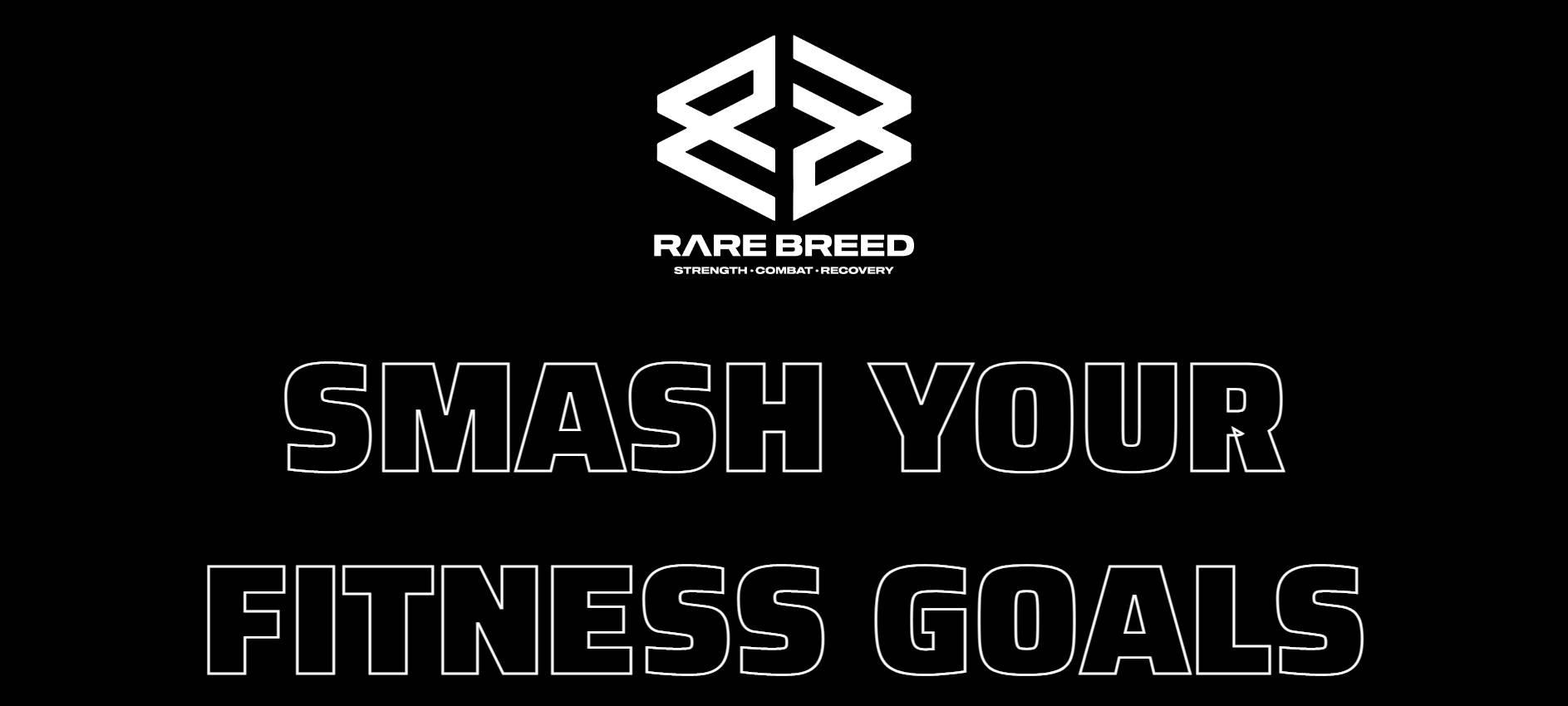 Rarebreed is a place where people of diverse backgrounds and fitness levels can get together and be motivated to improve their health. With the help of experts, we motivate our community to foster feelings of agency, strengthen resolve, and advance health and wellness. We guarantee to keep you responsible for your plans and ambitions. 
BOXING BEGINNERS
Boxing is for everyone and helps sharpen abilities in the correct environment. Our introductory boxing sessions teach fundamentals in a safe atmosphere.
HYBRID CLASSES
No experience is necessary for this full-body, functional boxing training session. This session is for anyone wishing to build lean muscle and burn calories.
BOXING ADVANCE
Rarebreed advanced-level boxing allows experienced boxers to work with qualified combat trainers to enhance their abilities and expand their understanding of boxing. This workshop is for boxing fans and fighters.
STRENGTH CLASSES
Rarebreed strength classes build strength and muscle. All main lifts and complex motions are covered. Every advancement you make toward an excellent physique will be watched and adjusted.
RECOVERY
At Rarebreeed we know your recovery is essential, come and enjoy a relaxing hot stone sauna, magnesium hot spa, magnesium ice spa or relax on recliners with our compression boots, overlooking the gym or winding down watching tv. 
Melbourne Fight Club - Martial Arts Academy - Boxing Gym Classes Melbourne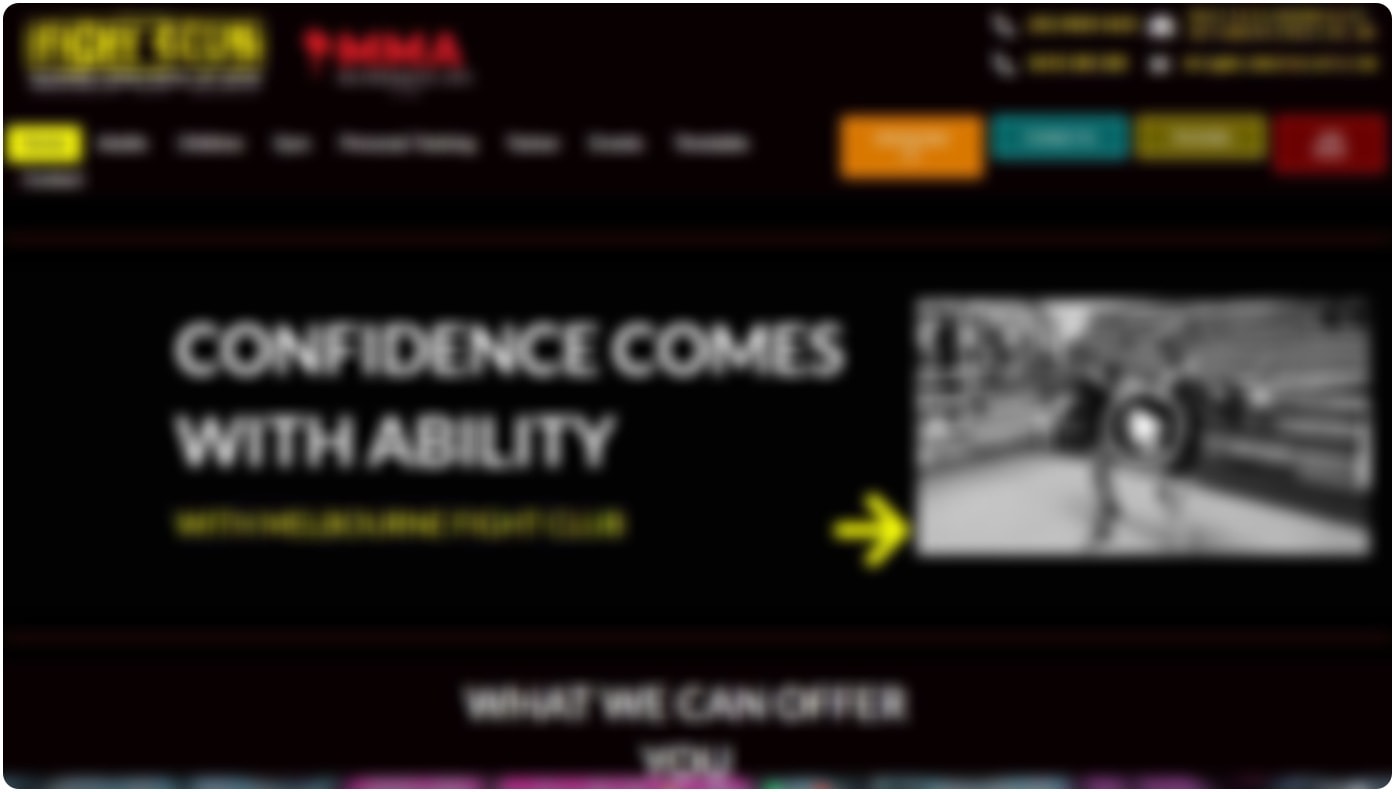 0396 205 432
You may learn the greatest boxing methods from Fight Club Melbourne while also receiving fitness support! Your arms and core will get stronger and more toned as you exercise. Our boxing instruction focuses on beginners and is practical. We'll begin with pad work and show you the proper ways to slip, weave, block, and punch.
Our main focus is on perfect technique and practical boxing instruction. Our goal is to educate you on the value of proper footwork while also demonstrating body rotation and movement for maximum power. Boxing can teach you a lot of things—you simply need the guts to start!
Power Gymnasium - Boxing Gym Classes Melbourne
0383 839 151
Beginner Boxing Classes:
You will learn the foundations of boxing in our beginner boxing classes. Combinations, footwork, skipping, shadow boxing, and defensive maneuvers are just a few of these.
Intermediate Boxing Classes:
You will be able to enroll in the Intermediate boxing courses if you have advanced past the beginner ranks and received a satisfactory grade from our top instructors. You will learn more aggressive boxing combos, defensive drills, footwork, and movement patterns in these classes. You will be qualified to begin sparring at this level under the supervision of Shaun, Serena, and Jack.
Advanced Boxing Classes:
Those who want to compete should enroll in our advanced class. Our top coaches will assess your fitness scores, technical proficiency, and commitment to Training before advancing you to this level. At the advanced level, you will be sparring, working on your physical fitness, and concentrating on your ring IQ and strategy. Under the direction of Shaun, Serena, & Jack, you will train with our professional and amateur fighters.
Most boxing classes are 60 minutes long and are usually structured in three "rounds" that include an intense cardio warmup, boxing with intervals of bodyweight exercises, and core work.
Without question, boxing is a demanding sport physically. Having a reasonable level of cardiovascular fitness will enable you to get more out of classes. It doesn't matter how technically great a boxer is. If they aren't fit, then it's useless. In boxing, fitness truly is king.
Boxing Sculpts the Midsection
Boxing is a great way to develop both functional and aesthetic abs. Unfortunately, a common misconception is that boxing is merely an arms workout. Sure, if you box with poor form, your shoulders will burn like no other, but it is also a profound core workout when you box with proper form.
Boxing is a total body workout. It directly stimulates your muscles, including your chest, shoulders, back, arms, legs, and core muscles. Training in this particular style allows you to lose weight and gives you a leaner and fitter physique. But, of course, losing weight is just half of the battle.
Boxing trains cardiovascular strength and endurance more effectively than most of the workouts available today. In addition, it has the power to condition the human body into an energy-efficient machine.
Fitness Ring - Boxing Gym Classes Melbourne
boxingtrainingclassesmelbourne.com.au
0407 961 873
Sets are necessary for actors to become their characters, and this is precisely the idea behind our quaint studio. We are tucked away in the back of a magnificent two-story historic building in hip Richmond. There is plenty of on-street parking and nearby public transportation. Our unique boxing gym has personality. Whatever your objective, this is where you can buckle down and work on finding your inner champion since it's a personal, genuine location.
Covid safe with QR check-in, plenty of gym wipes, and hand sanitizer. Complete with a changing area, a boxing ring, boxing bags, and other amenities. It's all here. There is no need to train outside or in relation to the weather because everything is available to you within our upscale studio. It's up to you to work hard, push yourself, work off tension, sweat through problems, have fun, and develop your character and self-confidence.
We take great satisfaction in offering a friendly and enjoyable environment. When you enter, you will see a full-size boxing ring, a floor area, floor to ceiling brick walls covered in fight posters and memorabilia from Nick's career, as well as numerous framed pictures of Sylvester Stallone.
Urban Athletic - Boxing Gym Classes Melbourne
0410 686 482
By offering continuing assistance and guidance, we take satisfaction in making those who are new to exercising feel at ease and confident. We inform and motivate our members to adopt healthy and long-lasting lifestyle and health changes.
Our mission at Urban Athletic is to make fitness enjoyable, adaptable, and inclusive. Our gym provides a welcoming, pleasant, and laid-back atmosphere, and our highly skilled staff makes sure that everyone entering the building feels empowered. You'll meet folks just like you in our gym. People who wish to live a lifestyle that prioritizes health and wellbeing, regardless of their ages, sexual orientations, genders, or identities.
The Rumble Room - Boxing Gym Classes Melbourne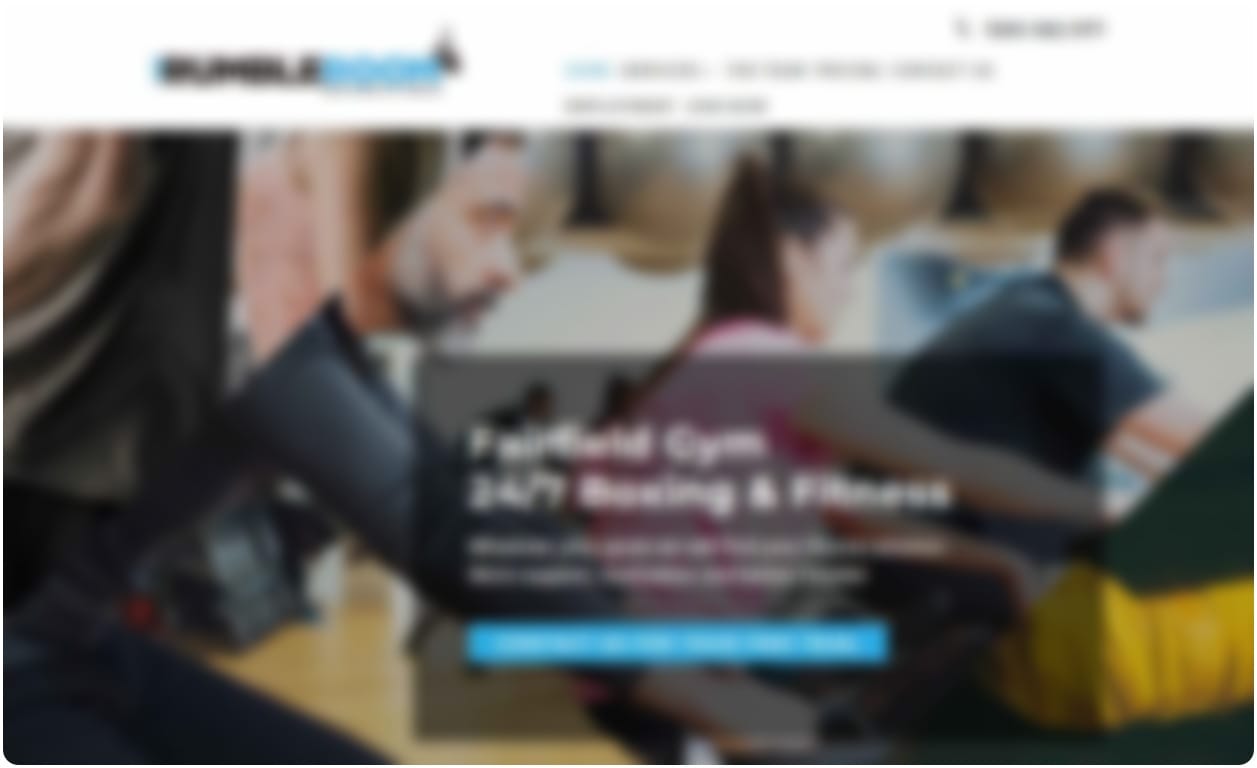 1300 062 978
You have a lot of options at the Rumble Room to help you reach your fitness objectives. Our team of business experts is committed to giving you a complete experience.
Whether you want to lose some unwanted weight, gain more confidence in the weight room, enter the ring for the first time, or advance to the next level in your chosen sport, our trainers will give you their full attention and push you to achieve your goals.
We have a plan created just for you. You won't get bored at the Rumble Room either. You can adjust it as you go because we provide a range of sessions. We also provide a wide range of alternatives for tracking your progress, including BMI assessments and dietary counseling.
Hammers Gym 24-7 - Boxing Gym Classes Melbourne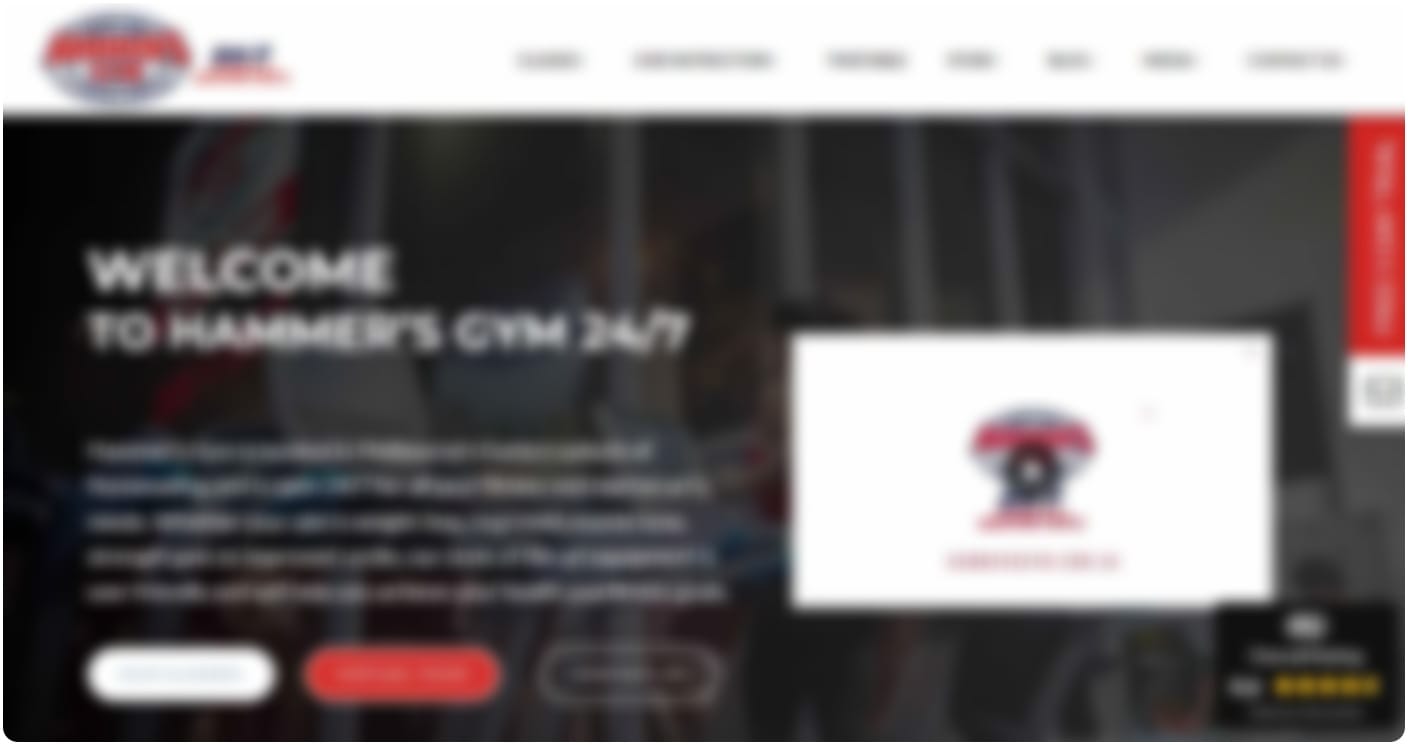 0398 789 267
No, we are not a chain. In addition to Nunawading, Blackburn, Blackburn North, Blackburn South, Box Hill, Box Hill North, Box Hill South, Burwood, Burwood East, Forest Hill, Mitcham, Mont Albert, Mont Albert North, Surrey Hills, Vermont, and Vermont South, we are a local company that provides services to those communities' residents.
BOXING TECHNIQUE
Our structured boxing curriculum, which emphasizes the proper form, footwork, striking, and defense needed for boxing, is covered in our boxing technique class. The progressive grading system at Hammer's Gym is in line with boxing technique. Students have the option of grading to the first of the Intermediate levels after three months of diligent instruction. Gradings after that go at the student's own speed, but not before they've had at least three months of steady instruction. Following that, students go from Intermediate to Advanced levels.
While not required, grading gives students a training objective to concentrate on, a sense of accomplishment upon completion, and a formal opportunity to get comments on technique and track personal growth.
Fitlife Boxing Club - Boxing Gym Classes Melbourne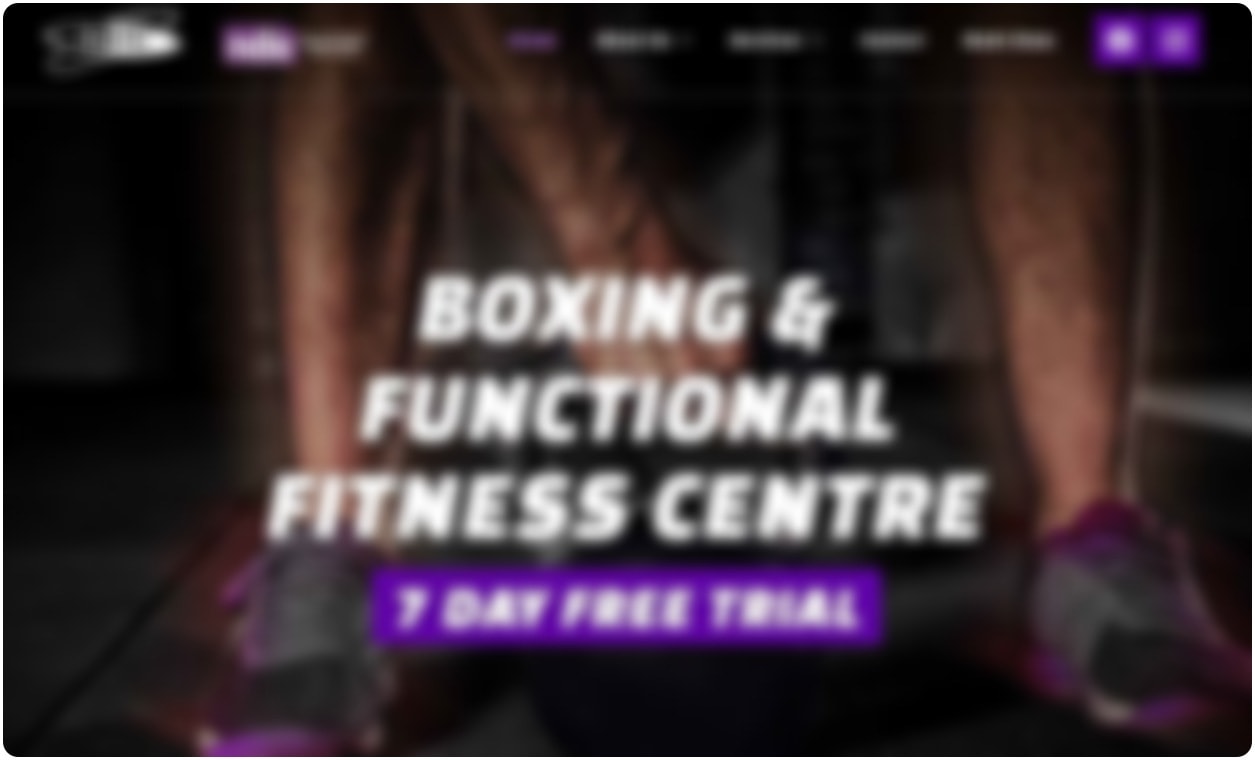 0400 957 079
The folks who frequent the gym haven't changed much, despite the gym's extensive changes. We appear to draw people that don't exactly fit into the established gym culture. Our classes are surprising and based on boxing. They are appropriate for all levels of fitness. Welcome to beginners.
Boxing For Fitness
These classes, which incorporate high-intensity training techniques, are meant to challenge everyone who attends, boost cardiovascular fitness, and motivate you.
Masters Boxing
Male and female aged 34+. Maybe you want to cross it off your bucket list, accomplish a job objective, or it's just something you've always wanted to do. training every week on Monday, Wednesday, and Friday.
Youth Boxing
Great for fitness, coordination, self-confidence, and self-defense. Teenagers may learn the sport of boxing from certified instructors in our kids boxing sessions, which are a terrific place to start.
BoxingFit - Boxing Gym Classes Melbourne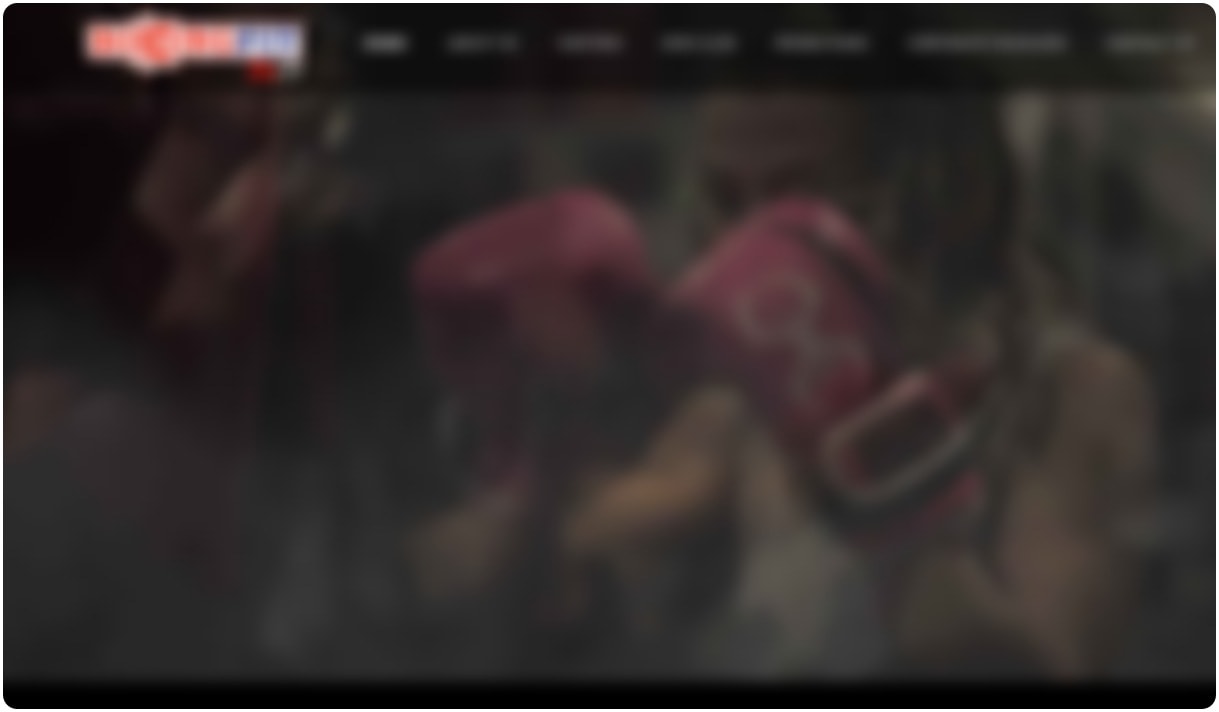 0130 269 348
Whatever your motivation, there are a variety of classes to suit you with around 17 sessions each day, 100 classes per week, 30 distinct sorts of classes, and a wide range of fitness levels. You will burn fat and calories during each 30-minute H.I.I.T. session while also gaining strength, becoming more fit, and, most importantly, seeing results.
BoxingFit Port Melbourne also offers brand-new weights, a cardio gym with the newest, most advanced equipment, and an infrared sauna. We are currently OPEN 24/7 as well.
We take great satisfaction in giving our members the best training experience possible in a warm, welcoming environment. All of our trainers are certified personal trainers that have boxing experience. As a result, we can ensure that both our intensive personal training programs and group classes are results-driven.
North Melbourne Fitness & Boxing Gym Classes Melbourne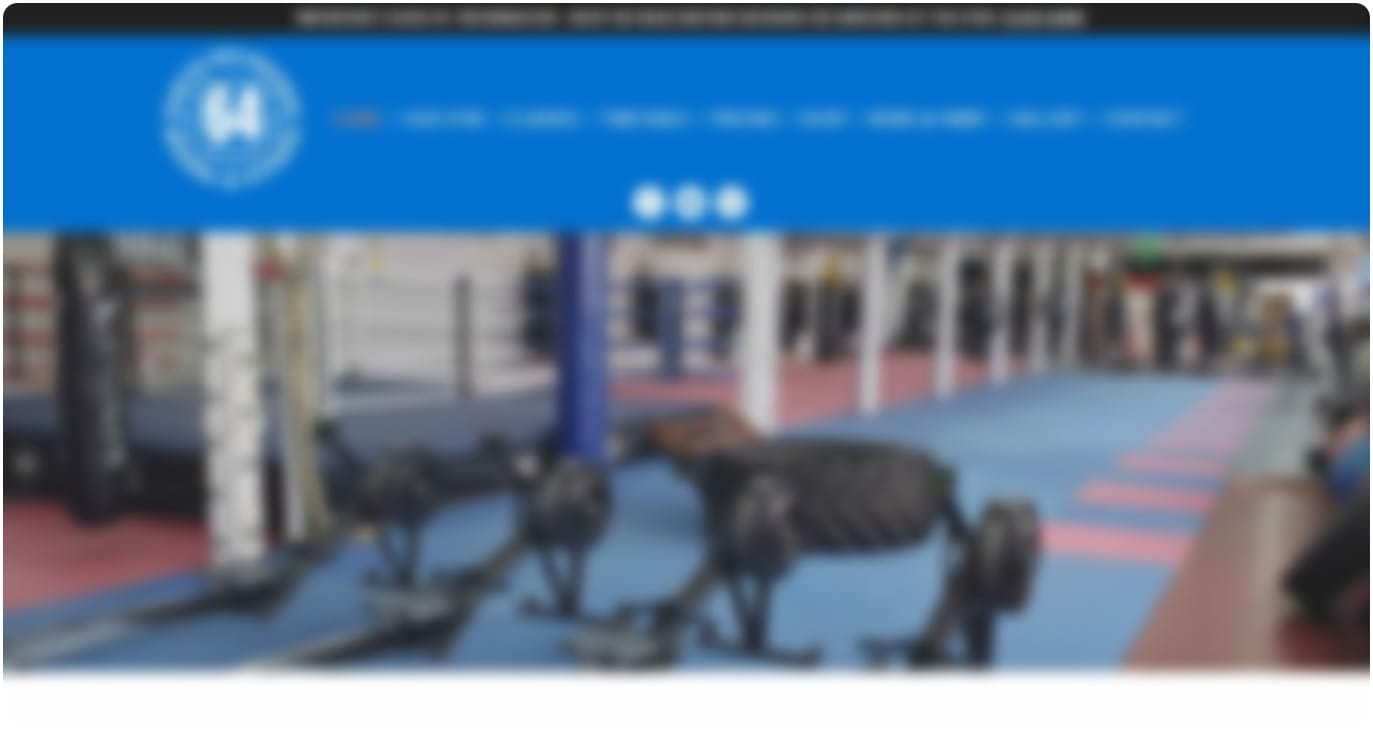 0393 288 814
Our lessons are designed to give you the knowledge and physical fitness needed to practice boxing, kickboxing, and muay thai and compete. Sessions focus on calorie expenditure and fat burning to help you improve your strength and power while gaining greater health and fitness.
Sessions for personal training, groups, and corporations are offered at affordable rates and can be customized to your needs. We can come to you or you can train at our facility, which has a welcoming atmosphere.
The Underground Fitness Club - Boxing Gym Classes Melbourne
0393 292 909
Our qualified fitness advisers and trainers will assist you in choosing the best program for you and overcoming any persistent plateaus. They'll assist you in getting out of fitness ruts and take every occasion to re-energize your routine. They'll test you along the way, alter your perspective, and boost your self-assurance with effects that go well beyond what you can see in the mirror.
BOXING
Boxing gives you the opportunity to simultaneously build and increase your upper body strength, anaerobic fitness levels, agility, cardiovascular fitness, and coordination. With a concentration on bag and pad work, shield exercises, skipping, boxing combinations, and techniques, classes can vary greatly.
SPARRING
Sparring A sparring session is the best approach to evaluate your skill set and physical health. Your one-on-one sessions with our trainers will be created to provide results right away. This is a safe and regulated approach for you to practice your abilities and is appropriate for all expertise levels.
GLOVES UP
Hands Up Do you wish to increase your boxing skills? Then you should enroll in our brand-new Gloves Up class. Our professional trainers are suited to all ages and levels of experience, and they can show you right away how to maximize your talents and enhance your technique as well as explain the mysteries of more complex maneuvers like combos and footwork.
The Gym Yarraville - Boxing Gym Classes Melbourne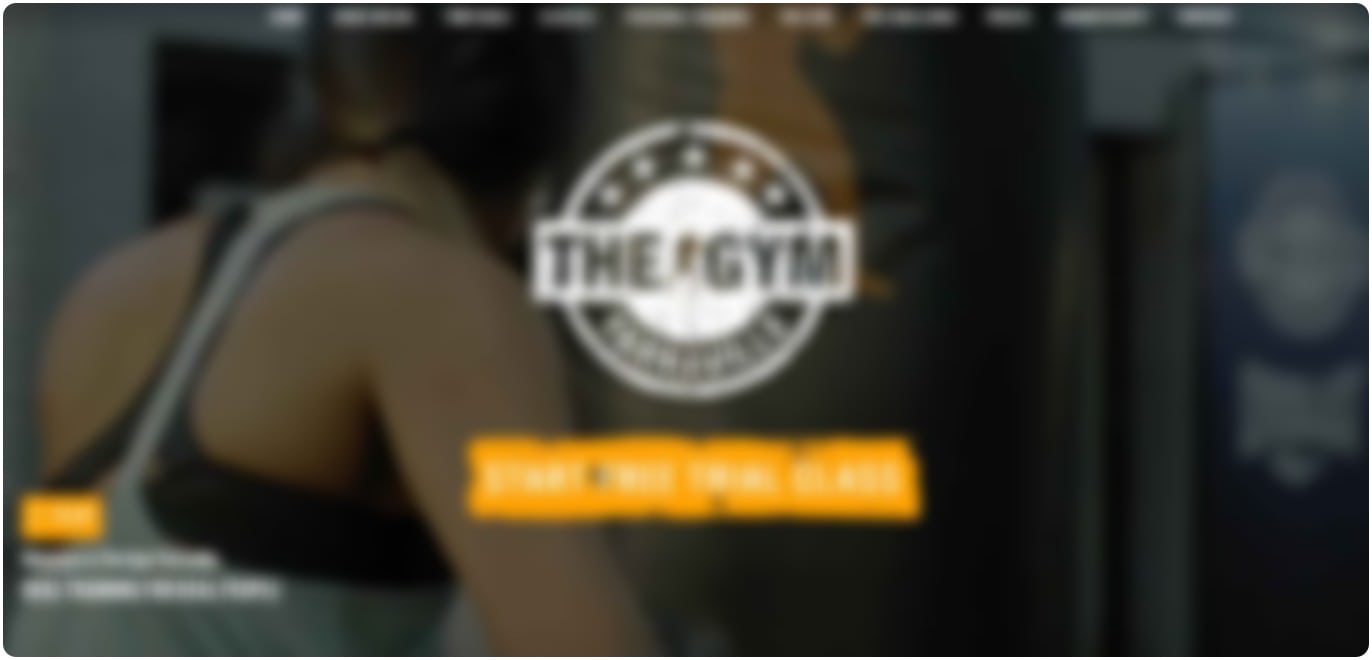 0396 897 709
CLASSES
The gym is a location where novel and interesting things frequently occur. We may tailor your workouts to the activities that you enjoy doing the most because there are several classes and training methods available. You can always try something new. It's never monotonous. We change things up to keep your muscles and mind engaged. And our trainers are delighted to assist you as you pursue a healthy lifestyle.
ADVANCED FUNDAMENTALS
Focusing more on the breakdown of boxing principles, such as footwork, striking technique, and posture, this session is reserved for more experienced members. Everything required to hone and elevate your boxing performance is present.
BOXING
Boxing classes can help you lose weight, enhance your fitness level, and burn fat. Without having to worry about getting punched in the face, our boxing classes instruct students in effective boxing methods. Although all exercises are totally non-contact, they are just as challenging as training for a real battle. Classes are appropriate for all levels of fitness and include pad work, bag training, core and abdominal workouts. All of the instructors are professional trainers with boxing and fighting backgrounds.
ADVANCED BOXING/SPARRING
for individuals who want to spar and improve their technique. You must have already sparred with one of our trainers in order to take this class. There are two requirements: 16 oz. sparring gloves and a mouth guard.
Doherty's Gym City - Boxing Gym Classes Melbourne
0396 211 023
The design of the gym is modeled after a typical West Coast US gym. You won't believe how much equipment we have for boxing, cardio exercise, and weight training. We have a completely equipped pro shop with all the training supplements, equipment, and Doherty's Gym apparel you could possibly need.
Our distinctive coffee shop is available to our members and visitors before and after their workout. There are always a ton of wonderful folks to meet at Doherty's 24:7 Gym. Elite athletes to celebrities, Doherty's Gym Brunswick has the top trainers in Melbourne to assist you get the best results whether you're training for general fitness or a professional sport.
FightFit - Boxing Gym Classes Melbourne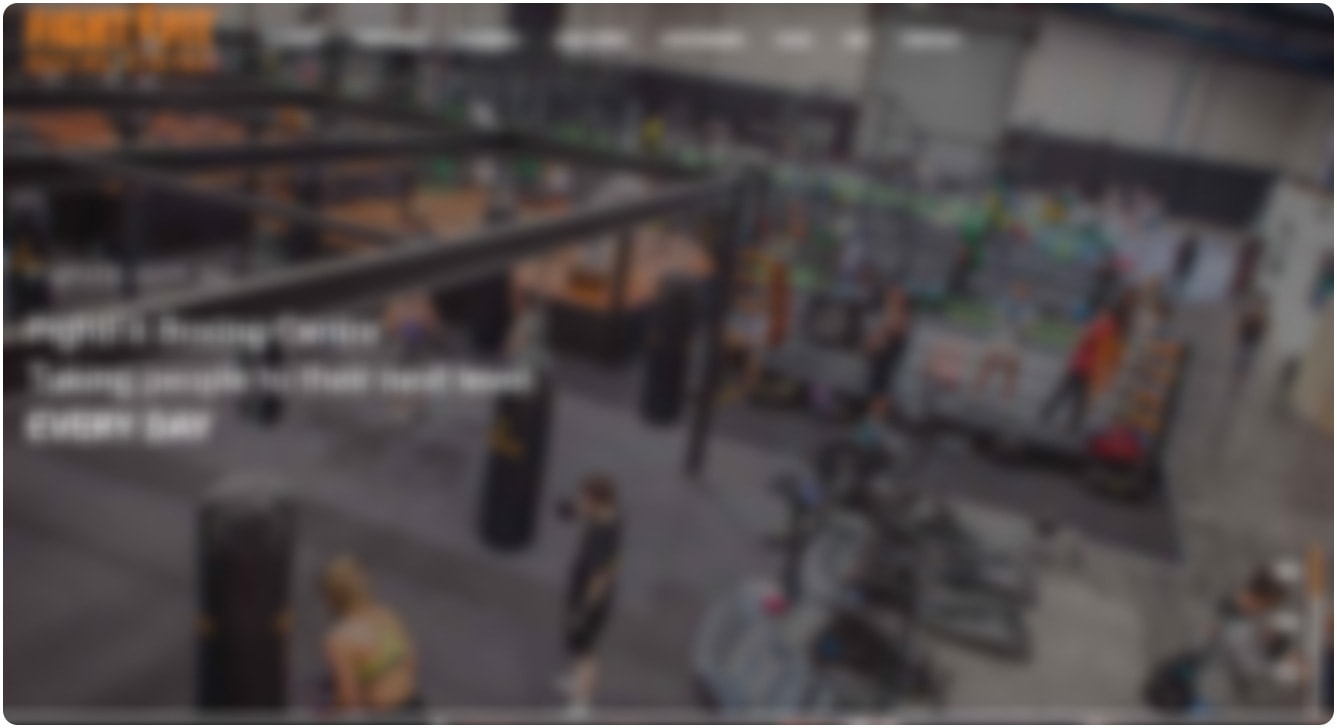 1300 344 482
Not your typical gym, FightFit Boxing Centre is unique. People congregate there to support one another in achieving their objectives. People want to train there, and instructors want to teach there. Through boxing, kickboxing, power circuits, and strength and conditioning programs, you may learn new abilities, enhance your fitness, burn fat, and increase your strength.
FightFit. Boxing Class.
By emphasizing boxing technique through pad work, bag work, footwork, as well as core strengthening exercises, our boxing lessons help you get fitter, stronger, and burn fat. All fitness and experience levels are welcomed.
Sparring Class.
As our soldiers hone their combat abilities, they are eager to put them to the test. We therefore provide a sparring class that instructs members in the art of ringcraft in a secure and non-threatening setting. It's a fantastic method to put your boxing training to the test and advance it. A mouthguard is required. Gloves and headgear made of 16 oz. are optional.
Knockout Fitness and Boxing Gym Classes Melbourne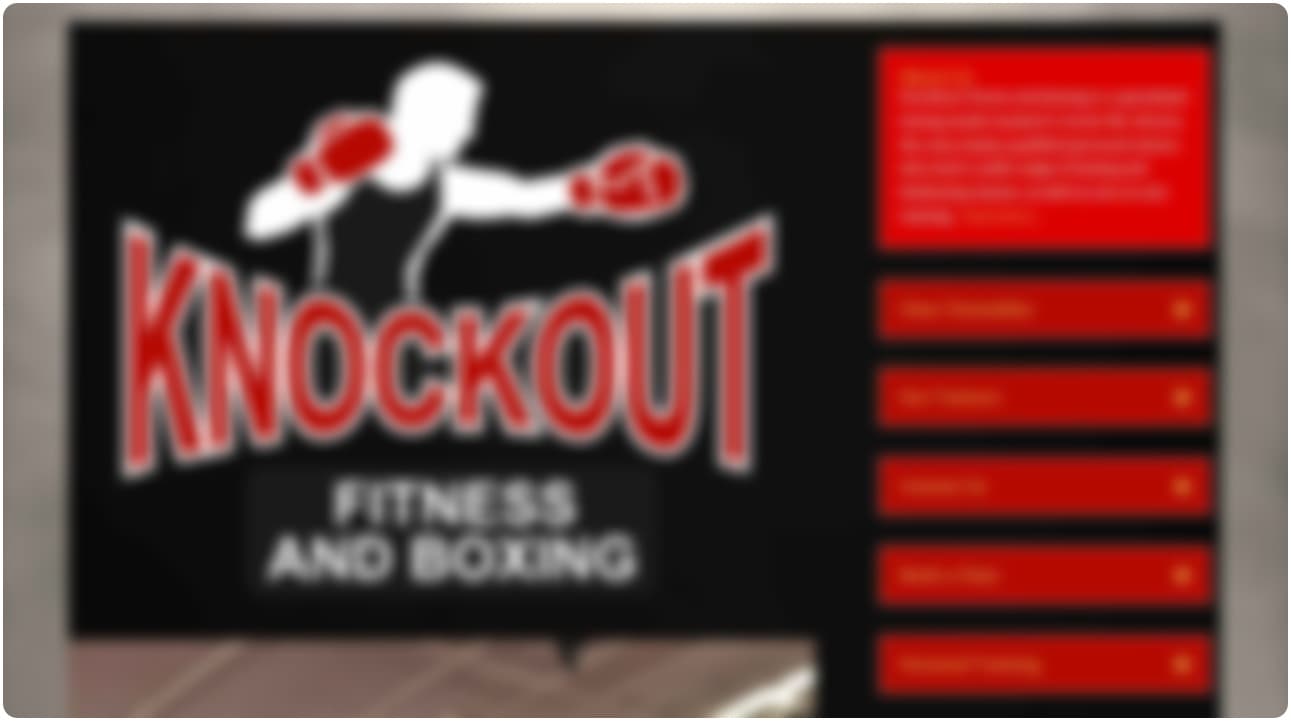 0420 504 268
You can learn the boxing techniques without having to take the chance of engaging in any contact training if you don't want to. This will make you feel at ease and confident. We tailor our instruction to your comfort level and ability level, and we're pleased to say that we've made boxing training accessible to anyone. But if you want to advance your boxing training and enter the ring, we'll be happy to assist you there as well.
You won't get bored working out because we offer hundreds of drills and combination routines that keep your training fresh. We combine aerobic and resistance training with boxing combinations in a way that pushes you to achieve your goals. Our round-by-round exercises target the entire body, rev up your metabolism, and improve your boxing technique all at once.
There is a significant difference between working pads with a conventional personal trainer and working pads with us! In our personal training, we do a lot of pad work with a highly qualified and experienced pad holder.
Mischa's Boxing Central - Boxing Gym Classes Melbourne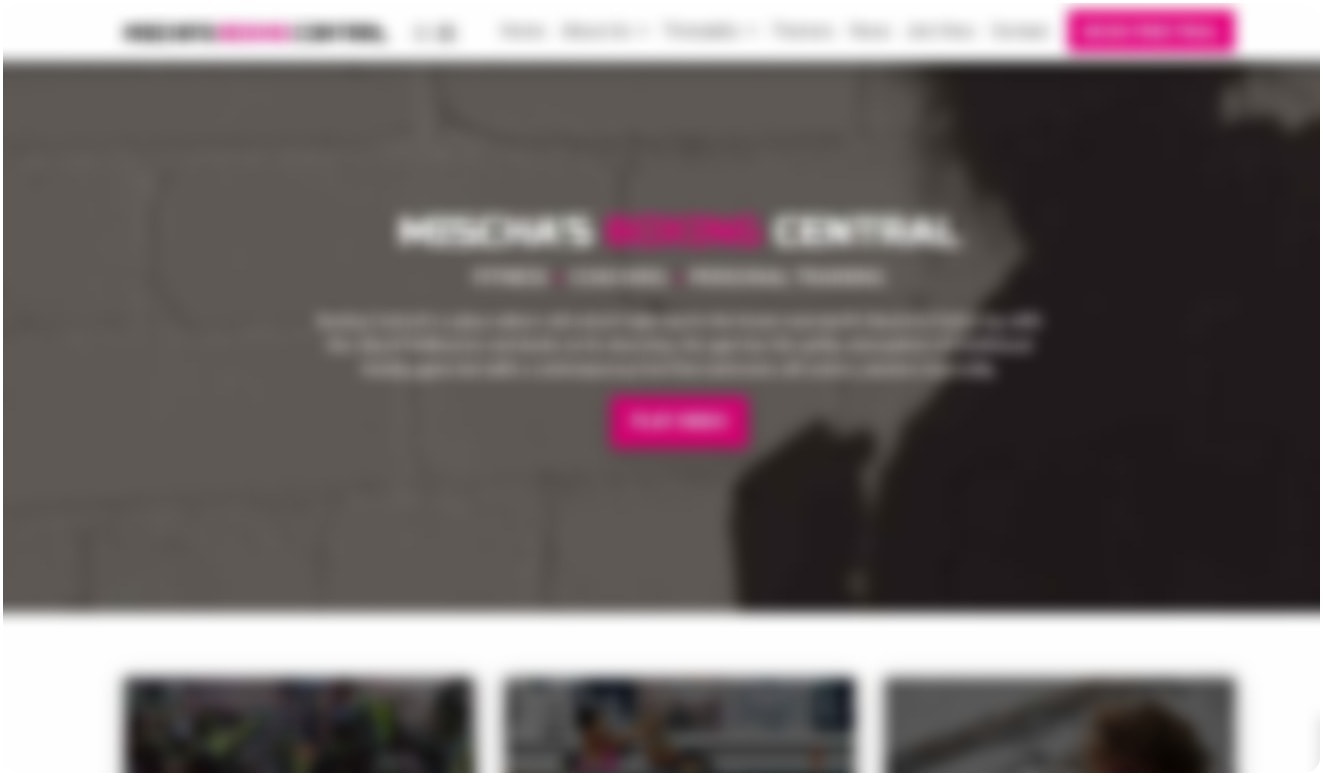 0408 012 298
Boxing Fitness Classes
Participants in these non-contact classes of all fitness levels, including complete beginners, are welcome. You'll learn some basic boxing techniques and get a great workout from instructors who have all had experience boxing.
Beginner Boxing
Everyone has to start somewhere, and the fitness classes can be a little scary and fast-paced at times. Beginner boxing technique and fitness sessions tone it down a notch and make things simple for the inexperienced so that you can catch up on all the terms and techniques.
Fighters' class
For those who desire to compete in amateur, or Olympic-style, boxing, this is an advanced class. These lessons involve full contact sparring, partner exercises, condition sparring, agility, balance, and footwork drills, as well as open, competitive sparring and strength and conditioning. It's imperative to use a mouthguard and sound boxing techniques. A skill level evaluation is required before enrolling in this class. For additional information, speak with Mischa personally.
South Side Fitness - Boxing Gym Classes Melbourne
southsidefitnessstkilda.com.au
0385 989 437
Modern equipment is available at our South Side Fitness gym in St. Kilda to help you on your quest to fitness. MMA/Muay Thai, Commando, BJJ, and boxing. An Olympic-size ring, a fully stocked weight room, suspended exercise equipment, an Olympic-sized wrestling mat, and cardio, powerlifting, and functional fitness rooms are all included in South Side Fitness gym memberships.
CHECK OUT SOME OF OUR GREAT MEMBERSHIP PLANS
South Side Fitness boasts every piece of cutting-edge equipment you could possibly need, including an Olympic-sized wrestling mat and boxing ring. With our unlimited membership, you get full access to the gym as well as one free class with any of our elite trainers, who bring their expertise and experience to the gym to support your training.
A gym-only membership is additionally offered, providing full access to the fully stocked Hammer Strength weights room with suspended training apparatus, as well as the cardio, powerlifting, and functional fitness areas. All the amenities a St. Kilda gym could ask for are available at South Side Fitness.
Prestige Gym - Boxing Gym Classes Melbourne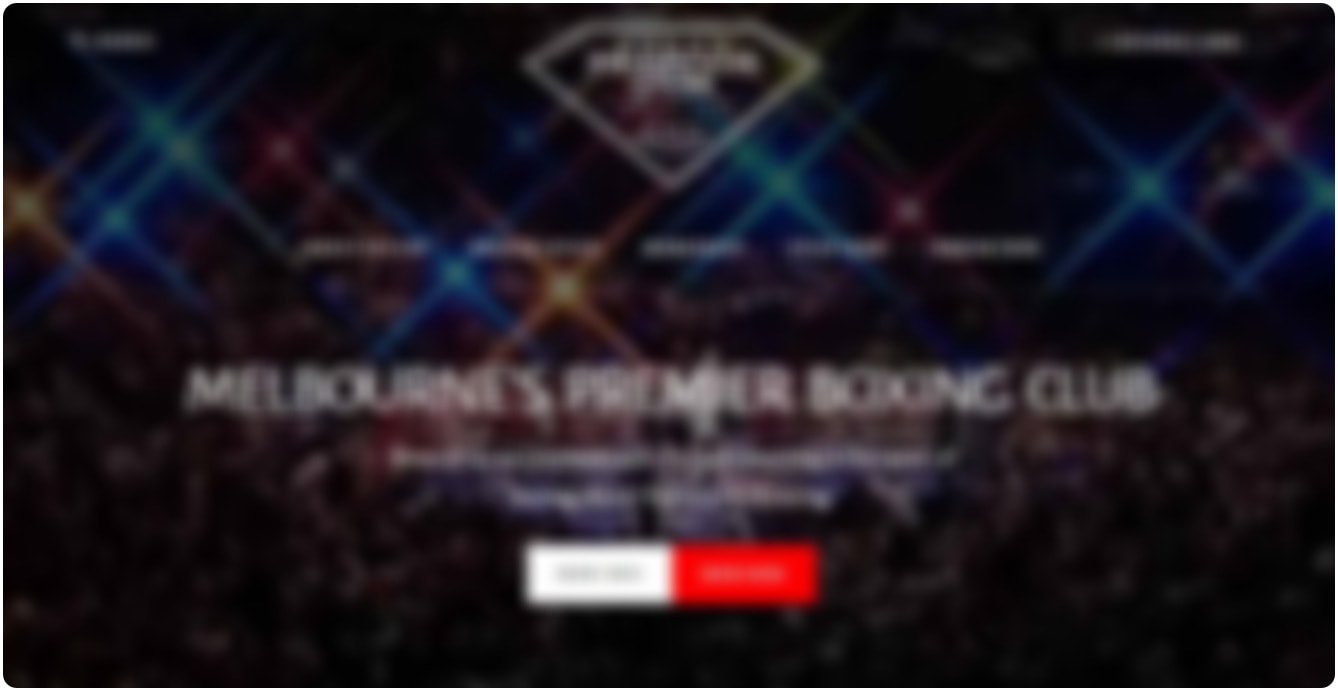 +61 416 522 743
Almost all fighters start out as amateurs. Through a succession of amateur competitions up to the highest level, which is competing at the Olympic Games, this gives them the chance to enhance their abilities and experience. Although many boxers "become pro" without first reaching the highest amateur level, this is often a stepping stone to a professional career.
Once a beginner has developed their skills to a respectable basic level, Prestige Gym, a boxing gym in Melbourne, uses internal sparring to develop our boxers. After this, there may be amateur competition or interclub sparring. The fighter's career then begins.
William Street Gym - Boxing Gym Classes Melbourne
0390 770 408
You get more from William Street Gym (WSG) than just a workout. We've put together a group of committed, enthusiastic, and highly skilled trainers who provide more than just the health advantages of boxing; they also show you the real skills and strategies that make the sport such a potent and useful activity.
One of the main draws of boxing is its tremendous health, weight-loss, and stress-relieving advantages, but at WSG, we understand that everyone's path is unique. For this reason, we cultivate a community of welcoming and devoted members so that you can continue to be committed and train.
We require mentors and friends who will encourage, support, and coach us if we are to genuinely follow through on attaining our goals. Without it, people give up since they aren't held responsible for the journey. We have all witnessed it countless times. At William Street Gym, you'll discover a supportive community of individuals who have been interested in your pursuit of health from the moment you attend your first free trial session.
DMD's Mixed Martial Arts - Boxing Gym Classes Melbourne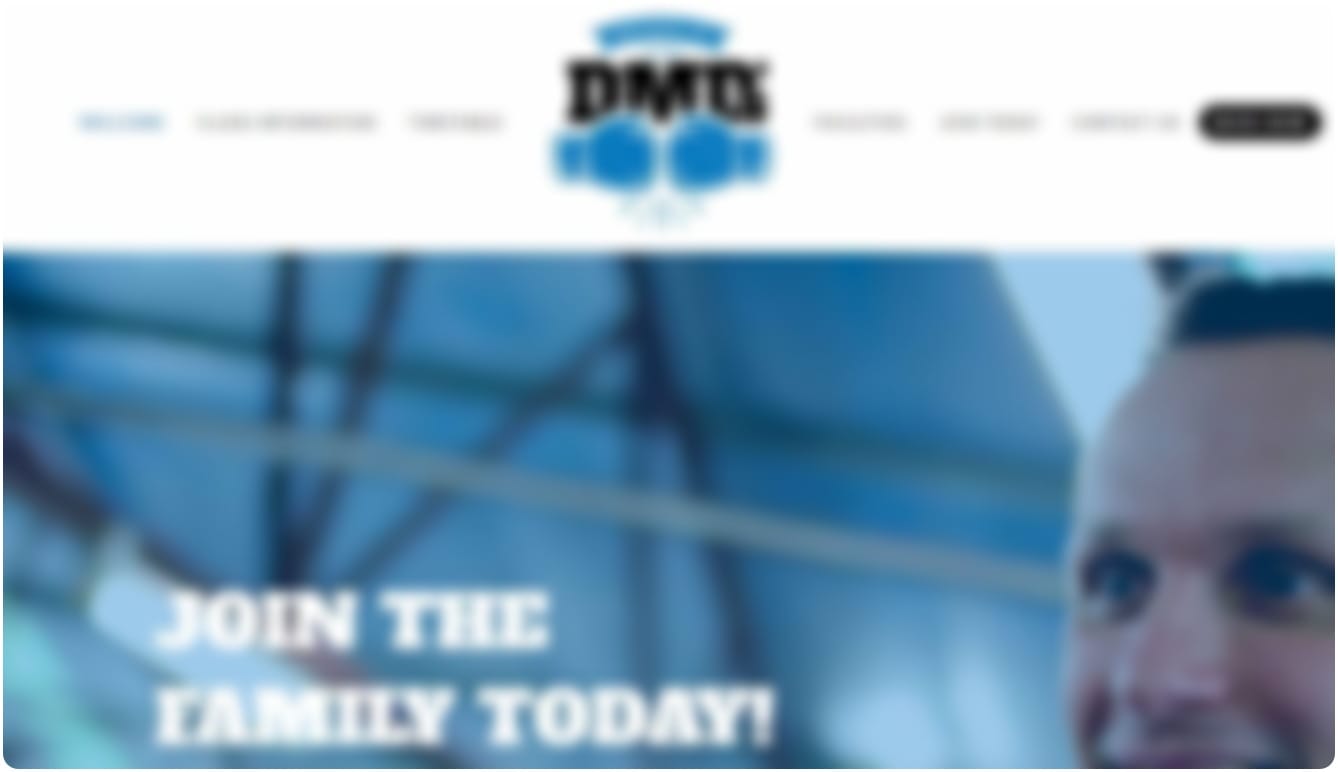 0409 791 154
In our dedicated gym section, we have a large assortment of free weights and weight equipment. There is a sizable open matting room upstairs. The majority of classes are offered in this location. Additionally, two boxing rings, punch/kicking bags, cycles, rowing machines, and a plyometric and resistance training area for boxing and kickboxing are available. Every facility is available to members without charge.
A certified World Boxing Council and World Muay Thai Council teacher, Dave D'Aversa is the chief instructor. David has been an avid sports fan since he was in his late teens and currently holds four Victorian Championship titles. David emphasizes technique while drawing from his experience to educate.
Martial arts foster self-discipline and confidence. At DMD's MMA, you'll feel at home whether your goals are to be in shape, shed some pounds, tone up, learn self-defense, or eventually compete. Do not assume that you must be an expert before beginning. Everybody was a newbie at first.
The Fighters Factory - Boxing Gym Classes Melbourne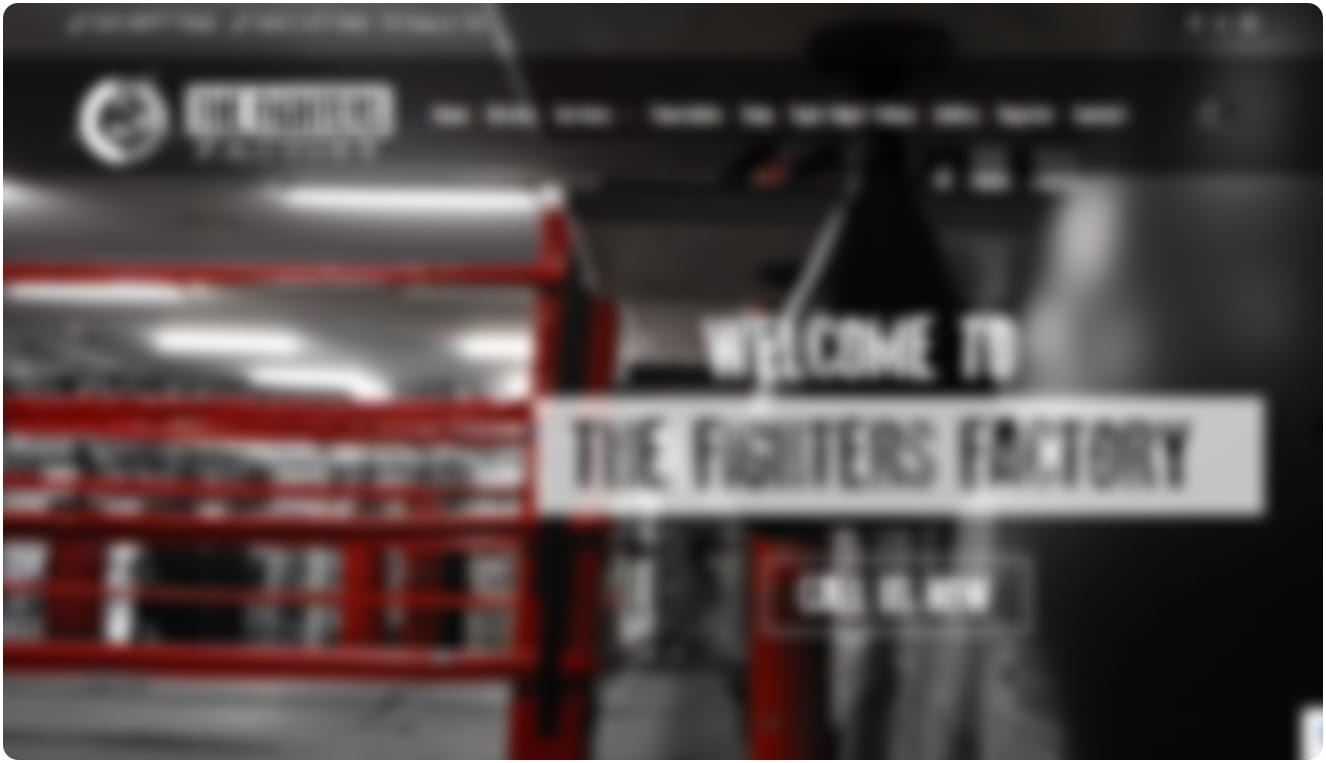 0398 777 344
We don't value fluff or frills. As a boxing-specific gym, we provide authentic boxing workouts to get you sweating and familiarizing yourself with the sport. A aspiring boxer's main source of income is our boxing gym. The Fighters Factory is your next home away from home, whether you're coming in for a workout, a game, or to take part in or watch one of our legendary fight nights.
Get rid of your excuses and reshape your physique with our full-body workouts that are focused on building core strength and endurance. With our boxing circuits, you may train like a boxer at your own pace or learn from the best with our one-on-one training sessions. If you make it through our circuits, we promise you'll be back for more.
Women and men of all ages are invited to train at the Fighters Factory, whether their goal is weight loss, competitive boxing, or even learning self-defense. So workout hard while keeping your hands raised and head down.