If you are looking for the best Distillery in Mornington Peninsula, look no further than Peninsula Distillery.
We use only the finest ingredients to create our spirits, and our experienced team of distillers is passionate about craftsmanship. From the award-winning gin to the small-batch whiskey, they produce high-quality spirits that will please even the most discerning palate.
In addition to the delicious spirits, we also offer a variety of other products, including liqueurs and bitters. And stunning location on the Mornington Peninsula is the perfect place to enjoy a relaxing drink or two. So whether you are a local or a visitor, we invite you to come and see why we are the best Distillery in Mornington Peninsula.
Add a header to begin generating the table of contents
Ultimate List Of Best Brewery & Distillery in Mornington Peninsula
Tar Barrel Brewery & Distillery in Mornington Peninsula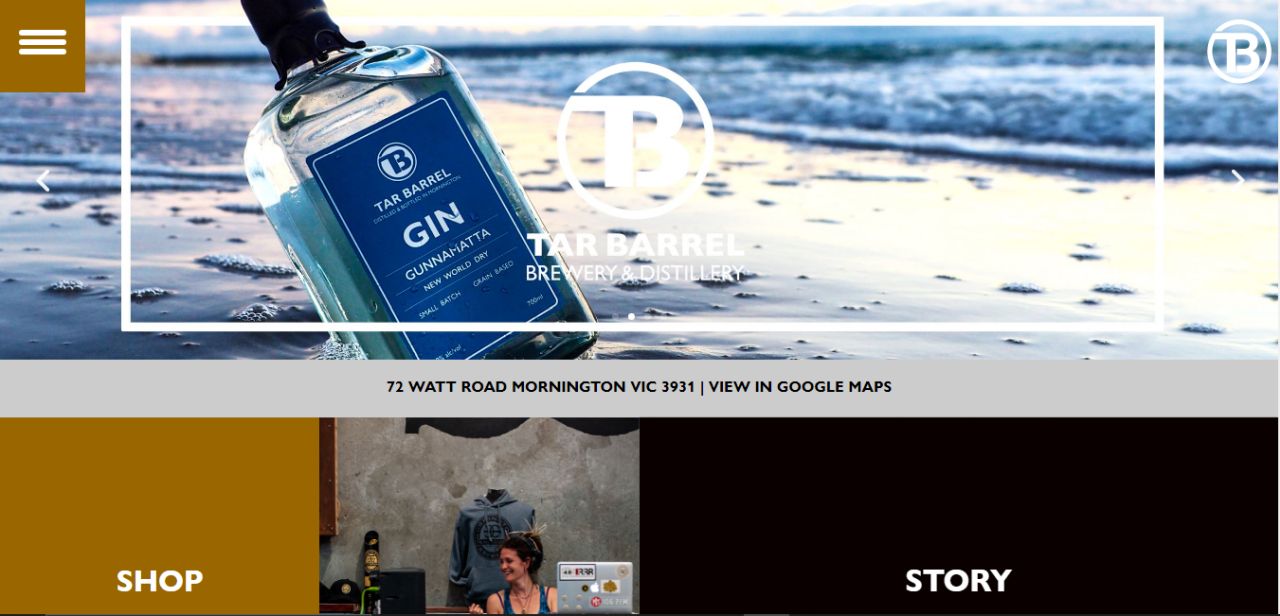 61 314 238 157
Red Hill's well-known Tar Barrel corner got its name from road workers who stored tar barrels there while constructing roads on the Mornington Peninsula.
In order to continue making award-winning craft beers at 72 Watt Road Mornington, the original location of Mornington Peninsula Brewery, Matt Bebe and Andrew Gow have reconnected as TAR BARREL Brewery & Distillery. And now that a whiskey and gin distillery has been established, it has expanded its capacity to provide more expertly designed flavor sensations. Additionally, the new Tar Bar will uphold its commitment to being "local" and using "local," serving up core and specialty beers on tap to go with its renowned wood-fired pizzas. All are cared for with the help of local wines and spirits. An important place to visit.
Taste
TASTING PADDLES
Beer Tasting Paddle 4 x 150ml ($18)
At Tar Bar, a taster paddle is the ideal way to begin your exploration of beer. Four (4) of our beers are available on tap, either core or speciality. The best part is that after you finish the paddle, your favorite beer is available in a pot (285ml), schooner (425ml), or pint (570ml) for you to enjoy.
Australian Whiskey Tasting 3 x 15ml ($20)
You can choose from a small selection of Australian whiskeys that we have carefully chosen. Various grain bills, including rye, corn, wheat, and barley, as well as Rye Whiskeys (51%+ Rye grain), are among the kinds available.
Single-Malt Whisky Tastings 3 x 15ml ($20 standard or $25 premium)
You have two (2) choices: the ordinary taste or the premium tasting. For whiskey aficionados with greater experience, the premium is perfect. The whiskey is produced by Chiefs Son, the sole single-malt distillery located in Somerville and serving the Mornington Peninsula.
Gin Tasting Paddle 3 x 15ml ($20)
The appeal of the gin-tasting paddle is that you can select three (3) of our regional gins, your mixer (tonic or soda), your garnishes, and then combine all of these elements to create your own unique taste experiences.
Wine
We are committed to buying locally, so we only use wine from the Mornington Peninsula. Additionally, you can choose from the Crittenden Estate Wine selection or those made by other local wineries.
Hours
Hart's Farm Brewery & Distillery in Mornington Peninsula
61 414 238 144
The 10-hectare Hart's Farm in Shoreham is located on Tucks Road and has Manton's Creek running through it. The ancient corrugated iron milking shed from our farm's early days as a dairy is still there, albeit refurbished and expanded. When we first acquired the land in 1997, beef cattle were contentedly grazing on the lush pastures.
We eventually switched to olive farming. With the assistance of friends and family, we planted 800 baby Frantoio, Leccino, and Pendolino olive trees in 2000 because we believed they would thrive on the Peninsula. Over time, some 500 additional trees were added. These Tuscan varietals produce fantastic extra virgin olive oils with high levels of phenols that have garnered numerous accolades.
Original Spirit Co. Brewery & Distillery in Mornington Peninsula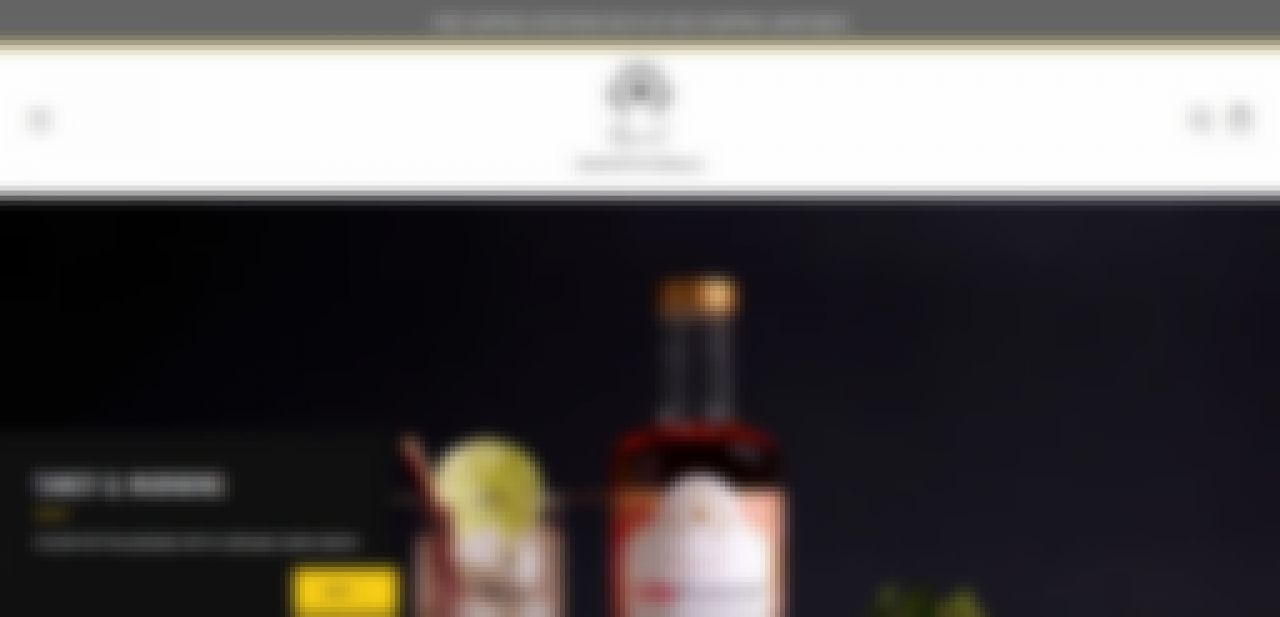 0447400333
Our narrative spans generations and nations. You could say that Barbara and Christoph were already compatible individuals before they had met. Barbara remembers her dad's family farm in the renowned Mosel wine region of Germany with affection. Her father produced cider, apple schnapps, and a unique herbal digestive using apples from their orchard.
Because alcohol has a lower boiling point than water (173 F vs. 212 F), distillers can evaporate the alcohol (mostly) by itself, collect the vapours into a tube and use cold temperatures to force the alcohol to condense back into liquid. In all of drinking history, just two methods of distilling have evolved.
A distillery makes hard alcohol like whiskey, gin, vodka, rum, etc. The process of making distilled spirits starts much the same as making beer. First, we start by combining some basic ingredients such as grains, yeast & water. Then, of course, each product's recipe varies.
On the most basic level, a distillery makes money from the sale of liquors the distiller has created. However, this process is a little abstract in most states, as they follow a three-tier system. In this system, the distiller is the producer who sells their products to distributors, who then sell to retailers.
The distiller mixes yeast, water, and sugar (or a sugar-containing grain) in a fermenter, aka a mash tun. After three to seven days of voracious fermenting, the yeast has consumed most of the sugar, turning the mash into a wash (10 or 12 per cent alcohol by volume). Next, a pump moves the wash into the pot of the still. Next, the water distiller boils the water, turning it into steam. The steam is then condensed and cooled, returning it to a liquid state. Anything that cannot turn into steam, like minerals and microorganisms, is left behind.
Assuming a healthy 40% profit margin after the Cost of Goods Sold for raw materials, you can net $384/day. Assuming you distil Monday to Friday for 250 days per year, can $96,000 per year after material costs cover overhead, rent, other expenses, and payroll.
Racking Cane Clip (another must-have item) Beer Hydrometer (for determining starting alcohol) Spirit Hydrometer (for determining final proof of whiskey) Proofing Parrot (for use with a hydrometer)
Chief's Son Brewery & Distillery in Mornington Peninsula
61 3 9013 0822
Chief's Son Distillery supports serving alcoholic beverages responsibly. The Liquor Control Reform Act of 1998 states that it is unlawful to sell or distribute alcohol to anyone under the age of 18 (the maximum fine is $19,000), and that it is also unlawful for them to acquire or receive alcohol (the maximum fine is $800).
Handmade
We manufacture single malt whiskey by hand using the finest artisan ingredients, small-batch techniques, hand-selected barrels, and a manual system at our family-owned and -operated small-batch distillery.
Elevate Brewery & Distillery in Mornington Peninsula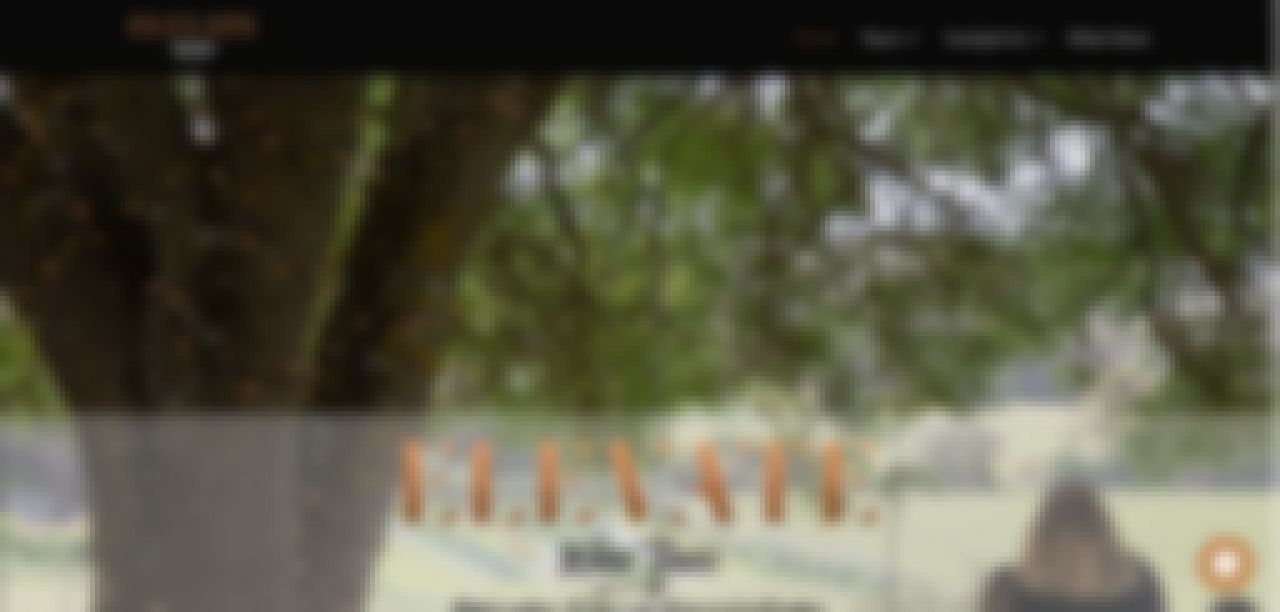 0402 005 022
Mornington Peninsula Wine Tours
Reap the benefits of a Mornington Peninsula group trip to explore some of Victoria's top vineyards. You can select from craft breweries, uncommon distiller, fruit farmers, artisan food producers, artisanal chocolate manufacturers, and more in addition to wine excursions.
All of this and more can be reached in about 60 minutes from the CBD of Melbourne. is located in Victoria's southeast, halfway between Port Phillip Bay and Western Port Bay. The suburbs of Mornington, Mount Eliza, Dromana, Tuerong, Moorooduc, Balnarring, Red Hill, Main Ridge, Merricks, Shoreham, Rosebud, Fingal, and other cities are all included in the coverage of the wine regions.
Red Hill Brewery & Distillery in Mornington Peninsula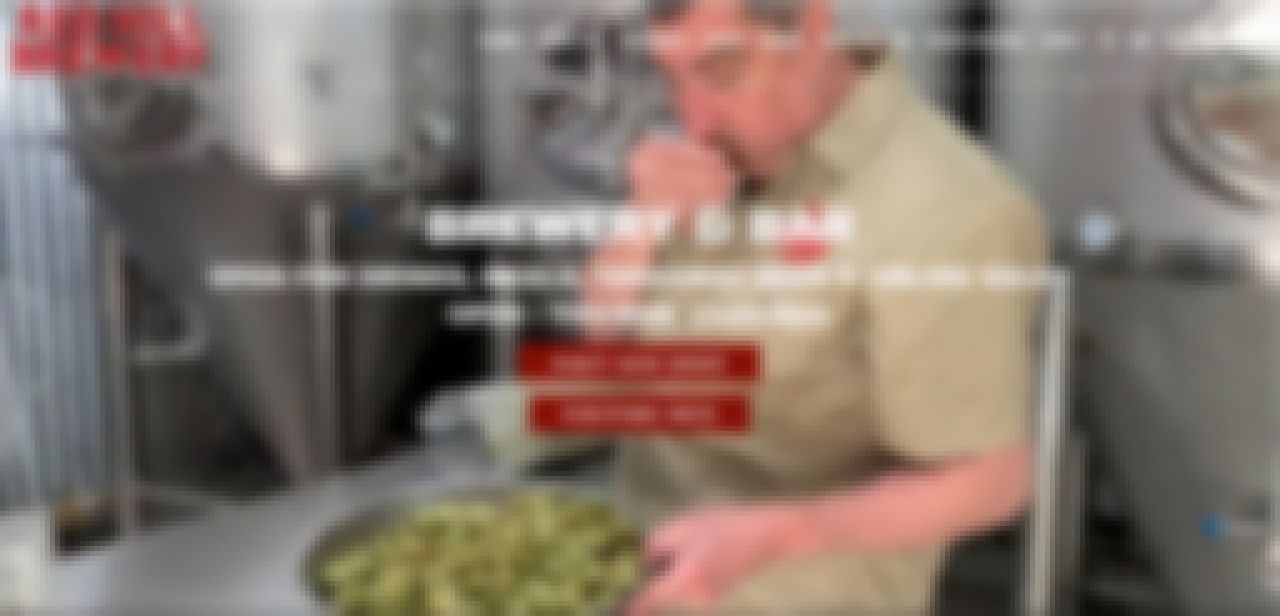 (03) 5989 2911
Visit Mornington Peninsula's Original Craft Brewery, Beer, Food, Takeaway
Every day we are open, the main lunch menu is accessible from 12 to 4 pm. Snacks that pair well with beer are always available from noon until closing most of the day. We don't accept reservations. However, everyone is welcome at any time for cocktails, supper, or takeout.
Nachos, BBQ Chicken Wings, Ribs, Burgers, etc. are just a few of the dishes on our extensive menu that go well with beer. All of our beers are available for consumption in the bar, as takeout, or by placing an online order for pickup or delivery.
SEE ALL THE GROUP BOOKING INFORMATION HERE
Please fill out the inquiry form on the Groups Page to request information about your group, and a member of our administrative team will contact you shortly.
Mock Red Hill Brewery & Distillery in Mornington Peninsula
(03) 5989 2211
In the Hinterland of the Mornington Peninsula, there is a well-known, fifth-generation, licensed Biodynamic apple orchard and processing facility. The family-owned orchard has been supplying top-quality Micro (enhanced organic) fresh fruit, apple juice, apple cider, and apple cider vinegar to the neighborhood and beyond.The family is still taking care of the Demeter-certified orchard, producing a distinctive line of Bio-dynamic goods, and welcoming guests to their Farmgate Store and Cider Lounge.
Our farm-gate store offers a variety of fresh food that is certified to be biodynamic as well as a number of other goods, such as our artisan ciders, sparkling & cloudy juices, and apple cider vinegar. Additionally offered are items from our "Pure Fruits Freeze Dried Fruit collection," chocolate-covered strawberries, spice blends for mulled cider, jointly produced Johnny Ripe apple pies, and handcrafted applewood souvenirs. From Thursday through Monday, 10 am to 5 pm, our Farmgate store is open for tasting paddles and takeout purchases.
JimmyRum Brewery & Distillery in Mornington Peninsula
03 5987 3333
We are Victoria's first artisan alcohol factory with a single focus. With our exceptional, locally created rums, we hope to redefine what rum can be for you. We want to show how varied, unique, and interesting rum can be because we believe it has been misunderstood for a very long time.
Visit us to have a cocktail, a guided tasting, or a bite to eat in the rum garden, operating distillery, and bar. Both residents and visitors will find our distillery and cocktail bar to be a warm and tranquil setting.
That Spirited Lot Brewery & Distillery in Mornington Peninsula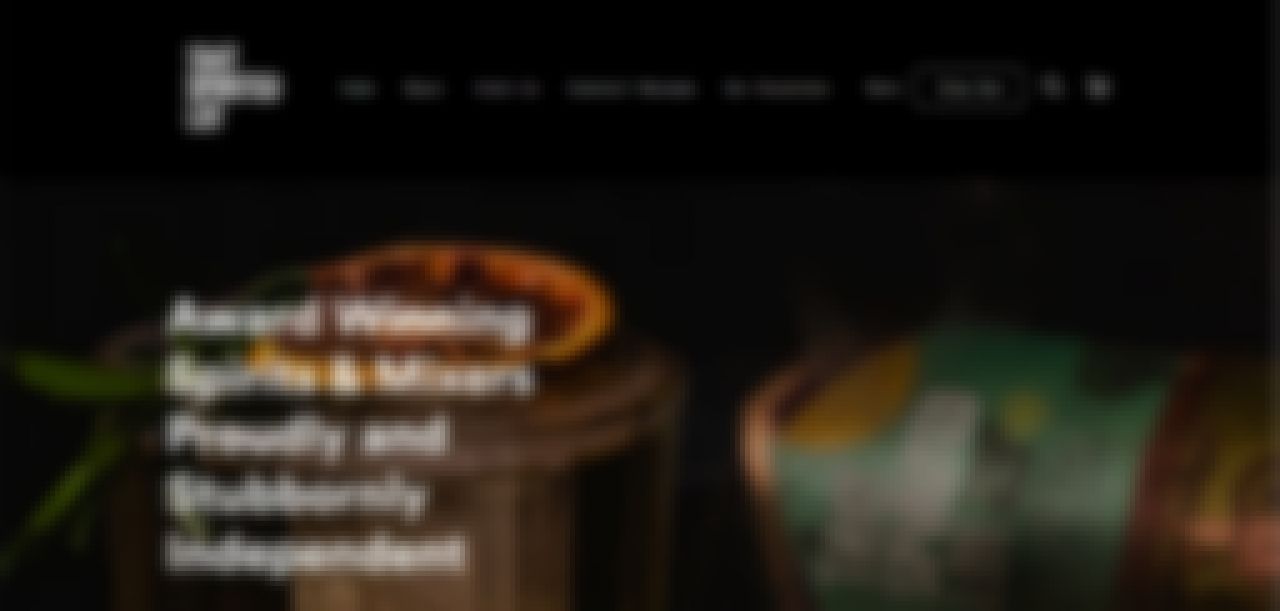 0405 022 344
Who & What Is That Spirited Lot
In 2016, Chris Willigenburg and Jon-Paul (JP) had a wild idea that would eventually become Spirited Lot Distillers. Exploring the world of distilling gave them the perfect chance to collaborate on a project that embodied their passion of flavors and tastes. The boys' sisters, Sarah and Kate Barton, accompanied them on their adventurous journey as well. On Christmas Eve of 2018, as the idea gained momentum, a 200L copper still named Doris (after the brothers' late grandmother) arrived in our small warehouse in Seaford.
Maintaining ecologically friendly production and waste management is a key goal of our approach. Our still is powered by a sizable solar grid that supports our facility, and our waste organs are frequently collected by neighborhood farmers and gardeners. We also manufacture a variety of mixer syrups (Peninsula BLVD.) and tonic syrups (Tonic X Distillers) using leftover fruit and botanical material from creating our spirits, enabling even the most inexperienced home mixologist to whip up a delectable concoction.
Bass & Flinders Brewery & Distillery in Mornington Peninsula
bassandflindersdistillery.com.au
61 414 238 444
The Story
Being the first distillery on the Mornington Peninsula, we were first inspired by our love of traditional French brandies. We set out to create a premium aged spirit, our Ochre brandy, that demonstrates how amazing Australian brandy can be using the same age-old production methods. The Mornington Peninsula, an area known for its wine production, served as the ideal site for us to follow our goal.
Rocky Jones Brewery & Distillery in Mornington Peninsula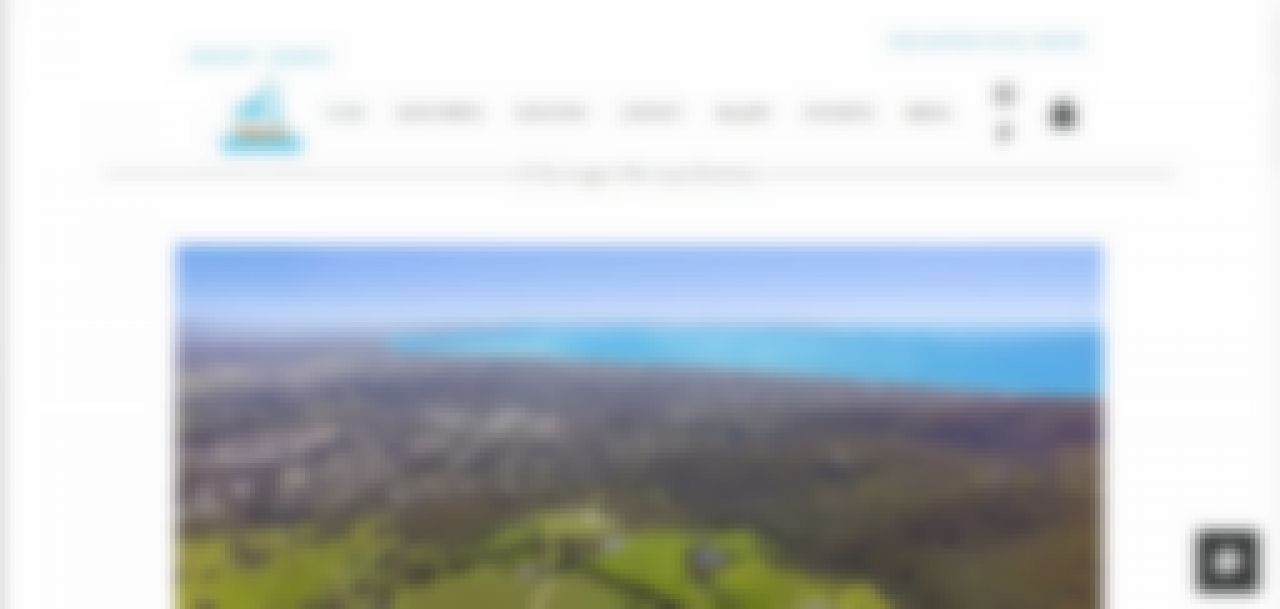 61 419926477
The Melone brothers use traditional Italian techniques handed down from their grandpa to make premium grade spirits on the Mornington Peninsula.
All distilled spirits start with wine as their base. After spending several hours honing the recipe, the first batch of Rocky Jones Gin was made using Pinot Grigio wine. We hope you enjoy our gin with family and friends!
How Is Rocky Jones Gin Made?​
We employ age-old techniques that have been handed down through three generations. This entails allowing the neutral spirit to steep with our eight botanicals for 24 hours. The citrus is then hand peeled and infused with vapour. Then, we left our copper to do the job. We make cuts during distillation to guarantee that only premium gin is gathered. Before bottling, we lastly add rainwater to the gin and dilute it. Our objective is to provide the Rocky Jones family with high-quality gin at a reasonable cost.
Penni Ave Brewery & Distillery in Mornington Peninsula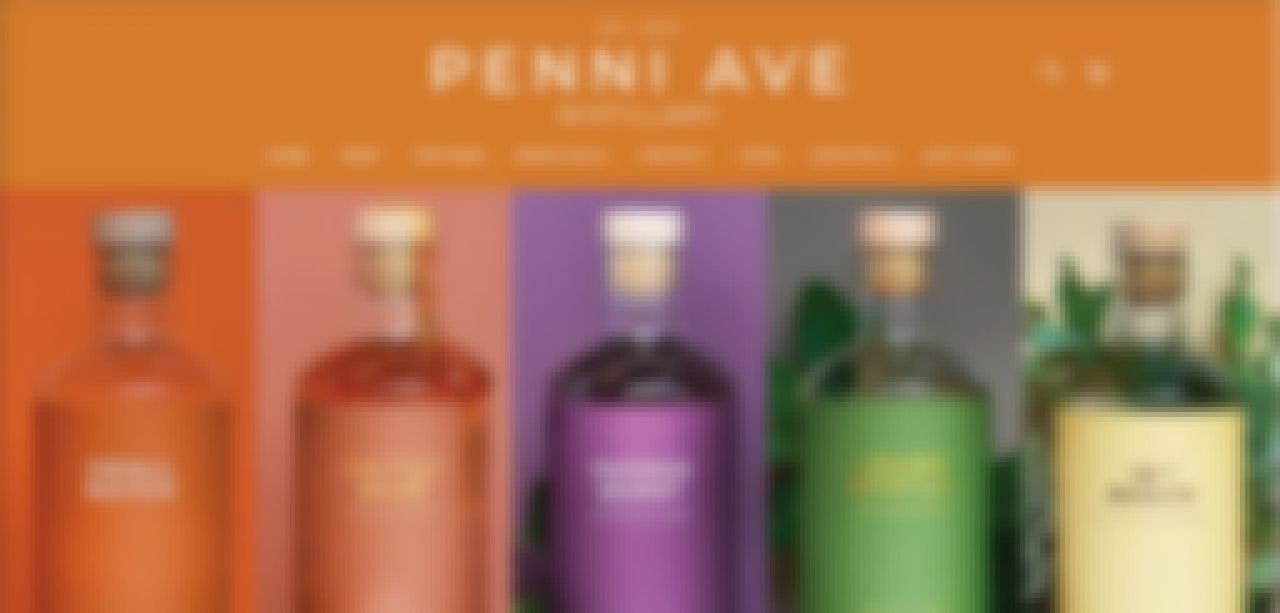 61 422 238 158
About an hour's drive from Melbourne is the picturesque Southern Mornington Peninsula, where Penni Ave Distillery is situated. Our Copper Still, Walter, converts fermented local grain to produce one of the very few specialist vodka distilleries in Australia.
We intend to radically alter your perception of flavored vodka by using sustainably derived native botanicals; no more unpleasant chemical flavors; only the highest quality native botanicals so you can celebrate with something that is distinctly Australian.
Tasting Paddles
If you'd rather visit us in person, we have tasting paddles with each of our four most popular vodkas. Bring some buddies along and make a day of it to sample all the distinctive flavors at Penni Ave Distillery!
Bakery Hill Brewery & Distillery in Mornington Peninsula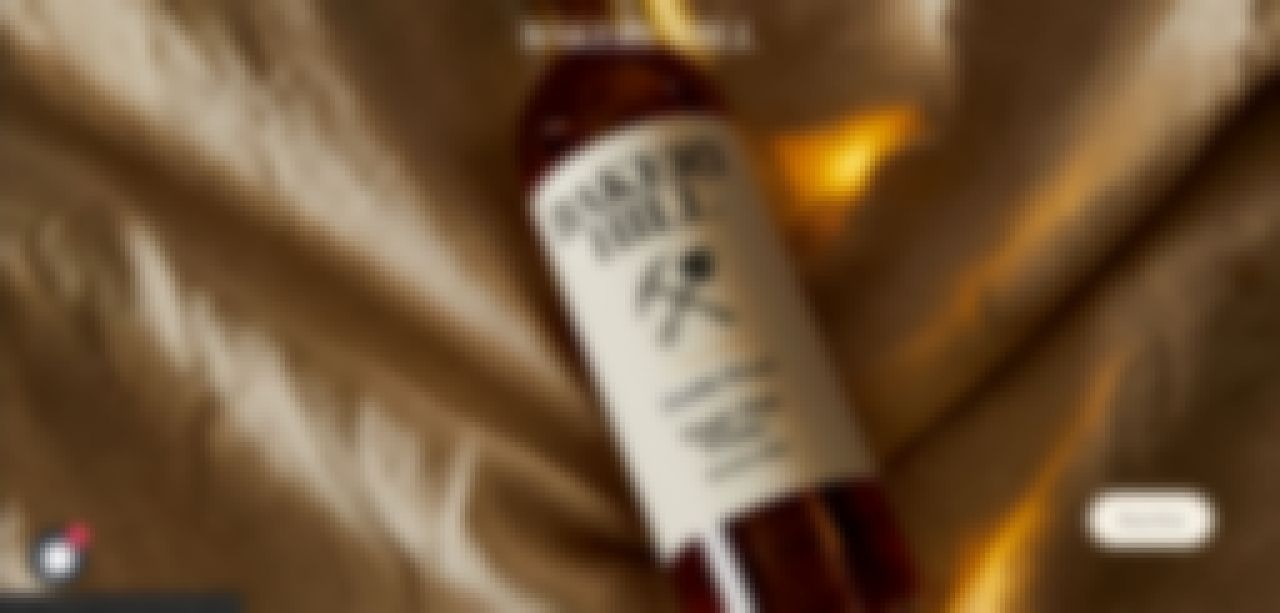 +61 3 9761 7200
The Distillery
In addition to continuously producing whiskies of the highest quality, Bakery Hill has gained worldwide recognition thanks to a steady influx of tourists from countries like France, Sweden, Germany, Russia, the United Kingdom, and America, not to mention all of the Australian states.
We have exported our malts to France and Germany in addition to selling them to upscale, exclusive retailers all around Australia. Sweden and the UK are both. Unfortunately, the local market's demand has forced a reduction in all exports in order to meet it.
Starward Brewery & Distillery in Mornington Peninsula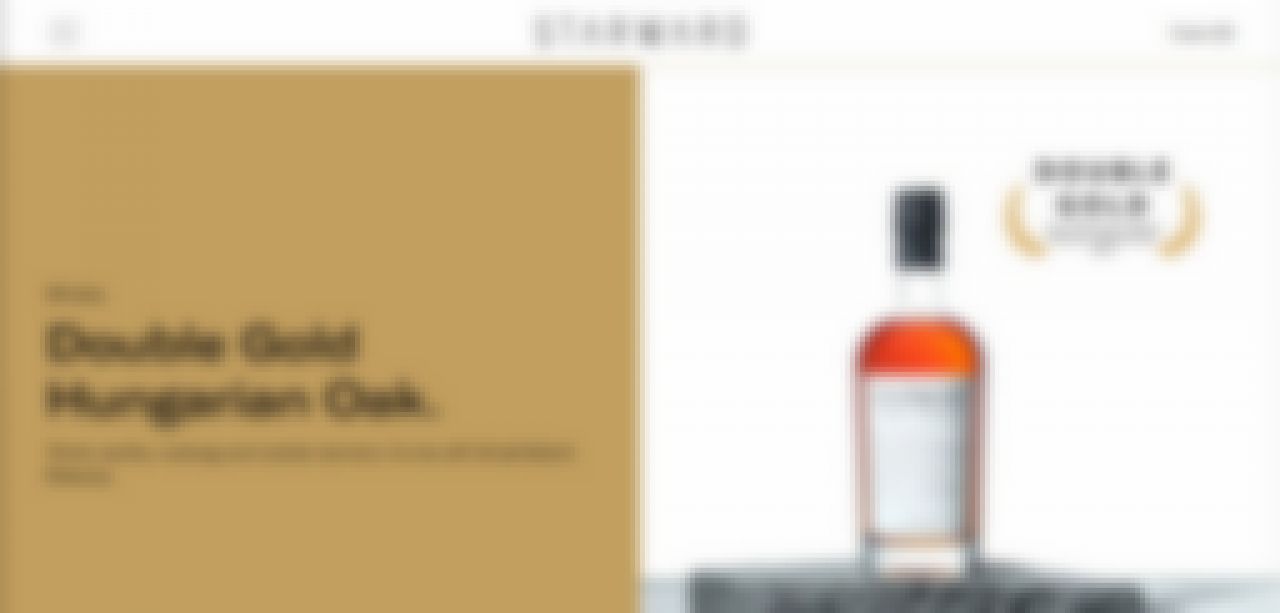 61 414 238 878
We are a Melbourne product. not the arid lands. Or a beach where the sun is shining. Australia's gourmet capital, Melbourne, is brimming with unpretentious genius. Here, we eschew finesse and elegance in favor of flavor.
Our whiskies take you on a journey through a spirit that is unique to Australia. Complexity and approachability are modified by American or French wood, from single malt to double grain. Every drinker can locate their ideal whisky.
Our locally produced malted barley is used to make our Starward single malt whiskies, which are then brewed like craft beers and then distilled to produce our distinctive fruity spirit. We next demonstrate the versatility of whiskey by aging this delectable spirit in novel and amazing ways.
Bring your favorite bar's goodness home with you. Without the effort of searching for specialty liqueurs, host in elegance. Wherever you carry them, our drinks are ready to splash, sip, and savor. Effortless and flavorful.
Animus Brewery & Distillery in Mornington Peninsula
(03) 5403 2400
ARBORETUM GIN
a sophisticated herbaceous gin that makes use of a variety of regional estate-grown ingredients: The traditional gin notes of strong juniper, coriander seed, and citrus are supported by fresh strawberry gum leaf, lemon thyme, rosemary, oranges, and native bush tomato, with a long, spicy, balanced finish.
DAVIDSON GIN
The natural Australian Davidsonia Pruriens, a tropical bitter cherry from the climatic regions of New South Wales and Queensland, has been painstakingly steeped in our Macedon Dry Gin for several months.This unusual expression is great plain, with a dash of soda and a squeeze of lime, or for a variety of interesting fruit-driven gin cocktails. It has a distinct taste of sour plum, raspberry, and feijoa that is rounded off by the juniper, citrus, and classic spice of our Macedon Dry Gin.
Queenscliff Brewhouse Brewery & Distillery in Mornington Peninsula
(03) 5258 199
Those seeking flavor can visit the Queenscliff Brewhouse. With an on-site brewery, distillery, variety of tasting experience packages, brew or blend your own options, award-winning restaurant, tasting room, and dog-friendly beer garden, there is something for everyone to enjoy. We support Australian independent breweries and cider manufacturers in addition to our local community.
Distillery
Discover the aromas and sounds of a working boutique distillery that is subterranean in the Brewhouse's former beer and spirit cellar. Our gins are distinguished by their special blend of self-foraged and organic botanicals and Macedonian juniper. We manually bottle and label our fruit and botanicals, ensuring that only the best product is released into the market.
Garden Street Brewery & Distillery in Mornington Peninsula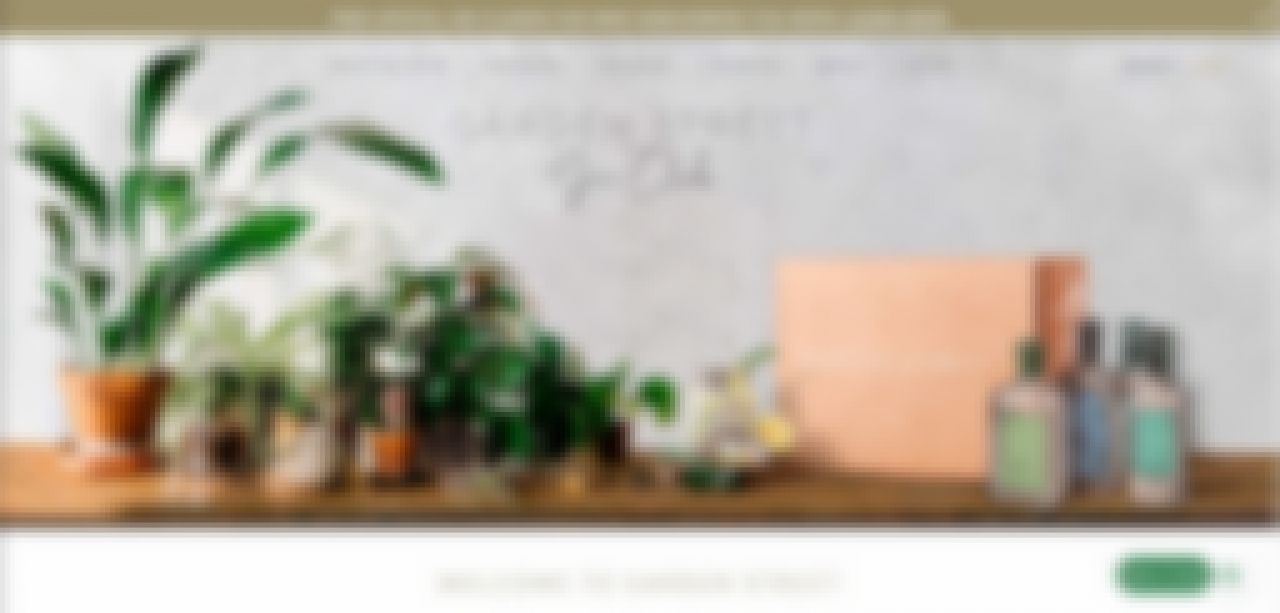 03 7036 6443
A fantastic team has come together over the past few years, bringing knowledge from various areas, including design, project management, finance, photography, and marketing. Everyone is passionate about the business but also about gin! The crew has been able to obtain rare and special gins throughout their journeys to gin factories in remote areas of Europe, Asia, and Australia in order to provide you a unique and varied gin experience in every box.
Wandering Brewery & Distillery in Mornington Peninsula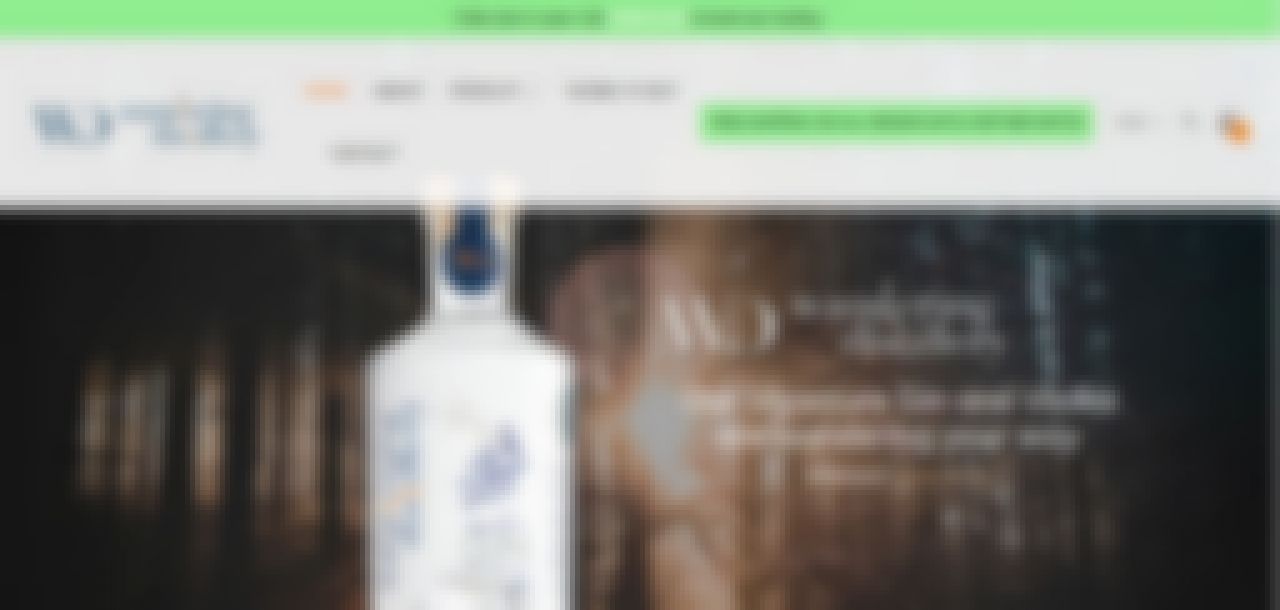 04391312999
Small, family-run Wandering Distillery was established in Mount Eliza on the Mornington Peninsula and then moved to Perth, Western Australia. We may be nano or even pico, despite our claims to the contrary, but as a dear friend of ours is fond of saying, "You don't have to be huge to be good."
Our distiller, Wade, whose name means "wanderer," has lived in a number of Australian and international locations, pursued his early passion of becoming a professional athlete, and traveled along a number of career routes before embarking on the craft spirits journey. Wade is married to a Bolton-born English woman (their football team is the Wanderers), so when a name for a tiny distillery needed to be chosen, Wandering Distillery felt like the ideal option.
Although we don't take ourselves too seriously, we do take our products very seriously. As a result, we create exquisite gins and vodkas utilizing organic and local botanicals whenever feasible (some even come from our backyard). From the beginning of a spectacular night to its conclusion, or from the first sip of a drink that takes you back to a specific holiday or period in time, we'll produce a selection of spirits that reflect our philosophy that every drink is a journey.
TWØBAYS Brewing Co & Distillery in Mornington Peninsula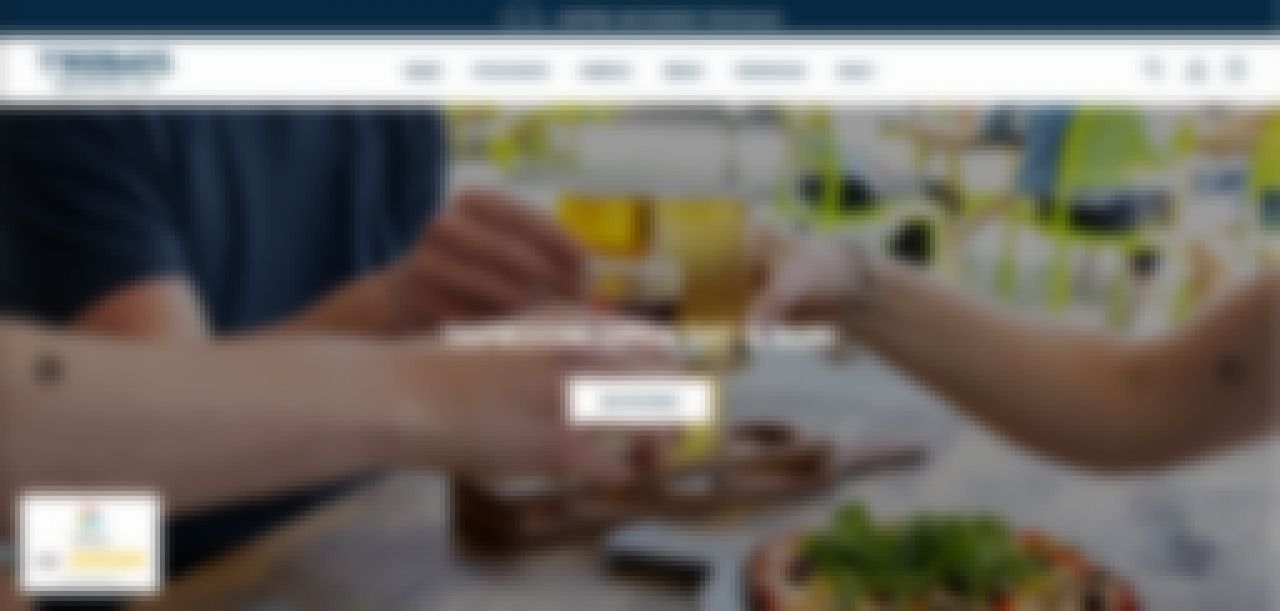 03 5910 0888
Gluten-Free Beer
We're making great, risk-free, gluten-free beer that everyone can enjoy without making concessions. Whether you miss having drinks with your friends at the bar or having dinner with your family. So that everyone can discover a new world of beer, we built an unique gluten-free brewery. Furthermore, it's not only about having access to fine beer; it's about the full experience, which includes the beer's flavor, appearance, texture, and aroma as well as wonderful company with whom to share it.
We have two casein beer brands because we believe that no adult in Australia over the age of 18 should be denied the chance to join in this experience. The TWBAYS artisan beer line began in December 2018; the GFB easy-drinking range debuted in September 2021. Anyone can find great gluten-free beer at both.
Loch Brewery & Distillery in Mornington Peninsula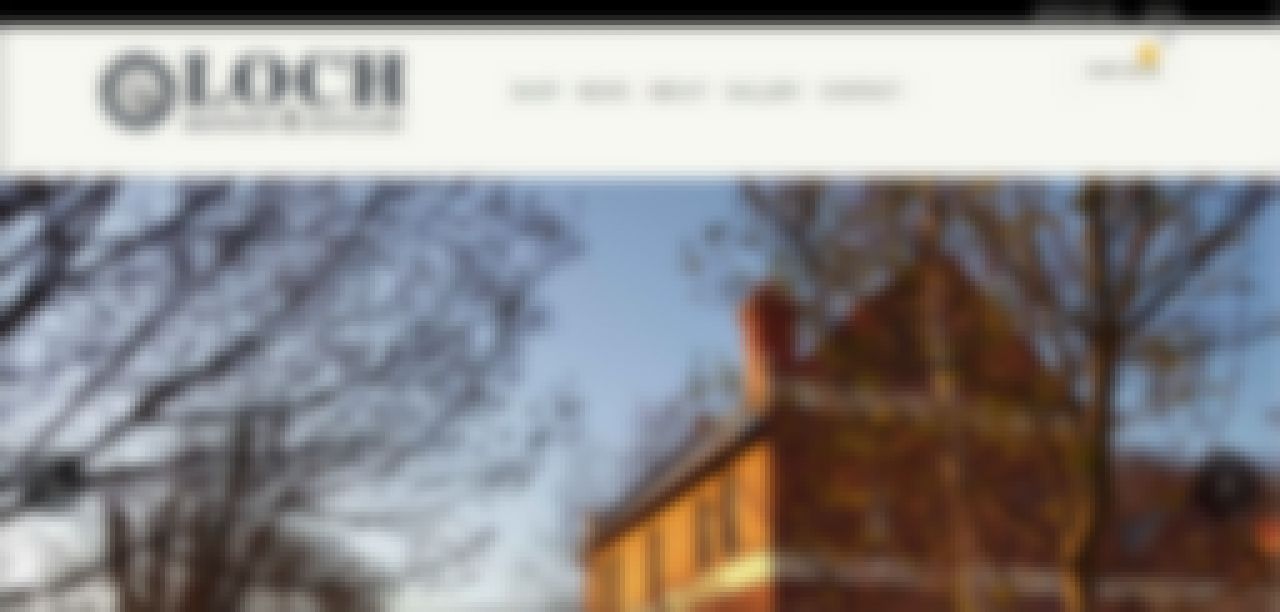 0414 590 980
Ales are produced and spirits are distilled right here in Loch. Cask and bottle conditioning take place. also here. We use traditional procedures, but modern intelligence gives it a unique quality.
Distillery
We use both conventional techniques and cutting-edge innovation to create well-known gins, an unique vodka, and a long-awaited single malt whiskey. In hand-beaten alembic copper pot stills, the magic happens. At the Cellar Door, see it all.