Add a header to begin generating the table of contents
Ramen is complete when its four main components—broth, tare, noodles, and toppings—are united in a single bowl. Typically boiled for half a day or improved total kelp or sea bream flakes to convey a deep umami character, Melbourne locals are most familiar with the luscious similar to what happens broth and the heavier chicken version.
Soup gets even more nuanced thanks to traditional seasonings like shoyu, shio, and the savoury miso. A ramen chef's taré recipes are often his or her most closely guarded secret.
Noodles, like their Italian counterpart, can come in hundreds of varieties. Are there any unchanging factors? As they will keep cooking in the bowl, they are best served firm and just underdone. No one in Japan would hold their breath while waiting for their friend's ramen to arrive.
To avoid the noodles becoming mushy, it is customary to dive in as soon as the bowl is placed on the table and express your appreciation with hearty slurps. Possible additions include grilled pork, a fried egg, bok choy, black fungus, nori, third installment fish soup, spring onions, corn, and even butter.
Ramen In Melbourne Food Experience
In Melbourne, Japanese ramen is one of the few dishes that successfully bridges the gap between cheap, cosy eating and rich, exotic flavours.
Popular in Japan, ramen consists of thick, hand-made noodles in a flavorful broth topped mostly with your choice of meat, vegetables, and Japanese treats. The Japanese ramen in Melbourne is straightforward but brimming with energy, making it a great choice for any trip at any time of year.
A lot of great ramen restaurants can be found in Melbourne, but Mr. Ramen San manages to stand out among the competition. That's because proprietor Roystan Loews puts inordinate effort into perfecting every aspect of his Hakata-style ramen, from the rich pork broth toward the thin, chewy noodles made in-house.
Leow is not Japanese, but he has spent many years working in kitchens in Osaka and Kyushu (the southern Japan region where Hakata ramen is most popular). The broth is the most important part of any bowl of ramen, and unfortunately, Leow's isn't quite up to par. Ten hours are required to prepare this dish, which features pork bones and lentinus mushrooms that have been slowly boiled. The collagen in the pig bones lends the finished product an excellent umami flavour and a velvety texture.
Hakata noodles made fresh every day are tossed in the broth and topped with pork chashu, bamboo shoots, wood-ear mushrooms, nori, and a soft-boiled seasoned egg, as well as the other standard ramen fixings. The menu features a bowl with dashi sliced beef that was inspired by the cuisine of Hokkaido, located in northern Japan. In addition, we offer tsukemen, which comes drenched in a pork broth flavoured with yuzu.
While vegetarian ramen is readily available, Leow suggests trying the maze soba, which is served without soup but is still stuffed to the gills with vegetables and other tasty toppings. Ask for more noodles if you run out, they're complimentary.
The likes of Asahi and Kirin can be found in bottles, and the kegs are always brimming with Sapporo and Orion, two of Japan's most popular beer brands. The "cocktail draught beers" are the most intriguing selections, however. Watermelon, pineapple, and grape are all available, and they're all made with a special blend of fruit liqueur and beer right here in the house. It's a popular concoction in Japan but rare here in Melbourne.
Mr Ramen San will be inside the Midcity Centre shopping arcade on Bourke Street. It's a low-key establishment with warm dark wood furnishings and fittings. Posters of classic Japanese films and old beer advertisements decorate the walls.
We can't help but wonder if the CBD's has one arcades and food courts are on borrowed time, as they are increasingly surrounded by glassy "dining precincts" and international players. That's the hope, at least. Workers in the Central Business District have long been able to eat at the resilient, often family-run restaurants within for very little money, enjoying everything from steaming bowls of boat noodles to sour pork buns fried rice in the '90s chic Paramount Food Court to bain-maries full of legit Padang cuisine at Tivoli Arcade.
The MidCity Arcade on Bourke Street is another mainstay, famous for the dumpling organisation Shandong Mama and housing the homey Mr Ramen San, who dish out some of the most reliable noodles in town with their catchy name and consistent quality.
Bowls at Mr. Ramen San are flavorful while being restricted enough for everyday consumption, in contrast to excited tonkatsu bolts like Hakata Gensuke and Ippudo, which sell themselves on hyper, rich soups. The gelatinousness of the pork bone broth, which was cooked for 10 hours, is soft and smooth instead of being heavy.
Thin and bitey wheat noodles made in-house are the ideal vehicle for this less viscous tonkatsu, and the standard toppings of sliced red onion, pickled abaca shoots, seaweed, and a jammy soy egg are all present and correct.
Thinly sliced chashu, a traditional option, is a swirl of tender fat and char-blushed meat. Other options include miso-simmered burgers, spicy chicken mince, prawns, and even a "vegan chashu" that mostly evokes the Devon ham in our elementary school sandwiches. Free hyeon needs to take care of the greedy, and the portion sizes are just right for a bucket of ramen that will leave you feeling full without knocking you out.
Indeed, Mr. Ramen San's ramen is delicious. But if we may throw a curveball your way, the noodle dish folks should be coming here for is maze soba, a soupless, saucy mixture noodle that is sure to hit the spot for fans of Zha Jiang Mian or its Korean black bean cousin, jajangmyeon.
Gogyo
Like its sibling restaurant Ippudo, Gogyo serves delicious ramen. Gogyo, like Ippudo, has an extensive ramen menu. However, the kogashi ramen is the restaurant's claim to fame.
It's prepared by lighting a miso paste on fire in a hot wok, then dousing the flames with chicken broth. Finally, chashu, cabbage, and a flavoured egg are thrown on top of the soup as quickly as possible. The finished dish is a visually arresting and subtly smokey bowl of noodles.
Apart from the ramen, the restaurant's specialities include Wagyu beef sukiyaki, mayonnaise-drenched spring rolls, and negitoro sashimi sushi, that is made with tuna belly and drizzled with truffle oil.
Good substitutes exist for those who choose to avoid eating meat. Particular attention is paid to the tofu salad topped with nashi pears, blue cheese, cabbage, and a sesame dressing. Equally complex and delicious is the vegetarian soba.
The cocktail list is extensive, and the drinks tend towards the zestier end of the flavour spectrum. Other than that, the list is tight and entertaining, with the majority of wines coming from Australia and being supplemented by a selection of Japanese beverages and sakes.
Since it has windows all the way up to the ceiling, the front restaurant is flooded with natural light. A second dining area can be obtained through an indigo woven curtain, and its bar is a great choice for a moodier, more private meal.
Mensousai Mugen
At this establishment, tsukumen is king. Your springy gnocchi and toppings will be served on the side, apart from the broth, which will have a variety of meat stocks in it. Use the broth as a dip for the food and then drink it after you're done.
Mensousai Mugen has two stories to accommodate large parties. At ground level, you'll find some of Melbourne Central Business District's best tsukeman and ramen restaurants.
The basement is the place to go if you want to linger over your meal and enjoy the incredible flavours, as well as sample their one-of-a-kind Japas, or Japanese tapas. The dipping ramen features handmade noodles that are thick and chewy, and they come in a variety of flavorful broths that the chefs create in-house.
Shujinko
Shujinko doesn't differ slightly, what with its perfectly flavoured broth and thick, fresh noodles, great service, and reasonably priced menu. That is, unless you count additional visits after the food has digested.
And if that weren't enough, this Melbourne Central Business District ramen joint is open nonstop so you can satisfy your craving whenever it strikes.
Little Ramen Bar
Little Ramen Bar is exactly what you'd expect from its name: a cosy ramen joint serving some of the best, most traditional ramen in Melbourne. You can pick from shoyu, miso, or shio.
Then, customise your bowl with your choice of toppings, such as a seasoned egg, pork porridge, roasted sesame fruits, bamboo shoots, or a seafood medley. Both the level of heat and the inclusion of meat or vegetables are options.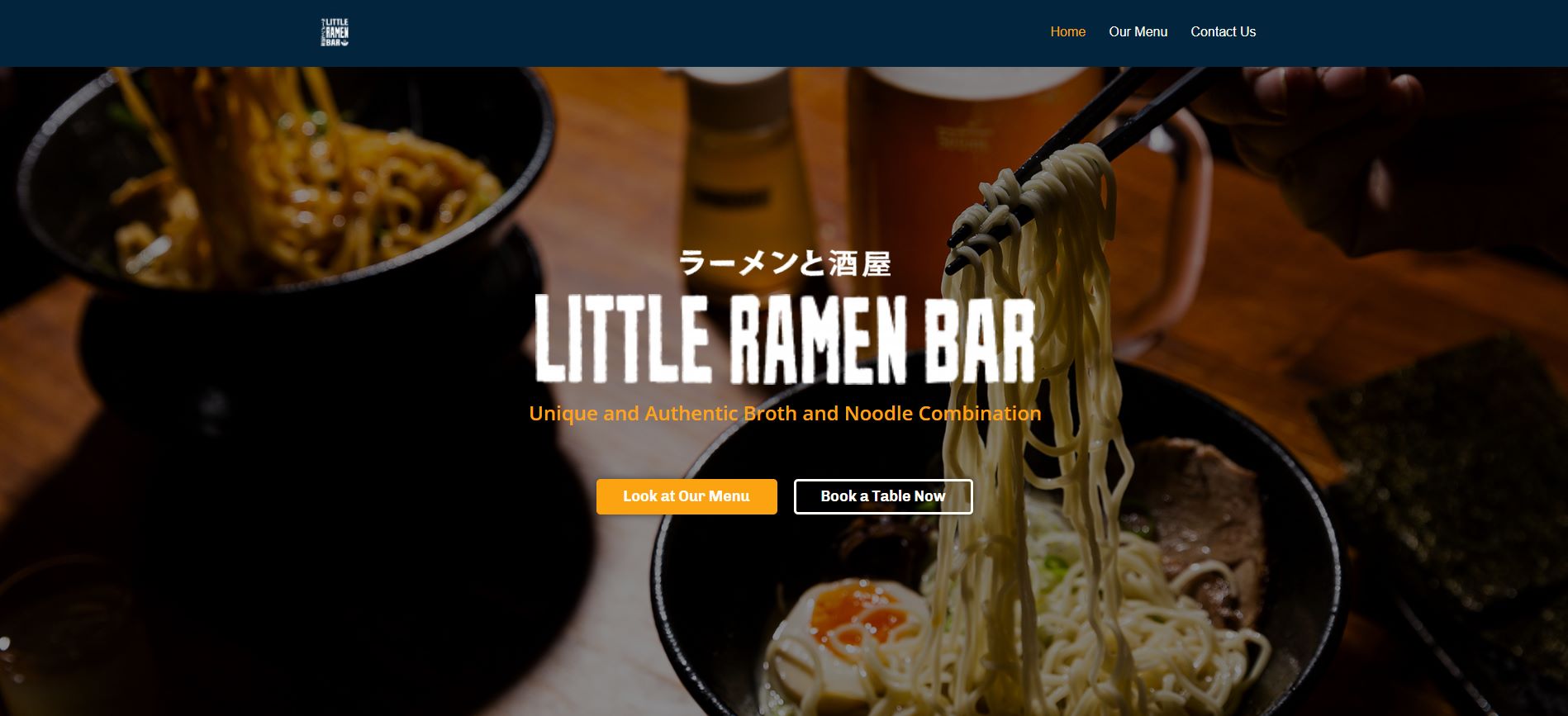 Hakata Gensuke
If you want to avoid waiting in line at this Japanese ramen shop, just get a number, have someone else hold it, and grab some smoked skewers from Crazy Wing across the street. Considering the inevitability of encountering a queue at Hakata Gensuke, it's wise to come up with a strategy for dealing with it. Among Japanese expats, this location of a ramen circuit from Fukuoka chef Kousuke Yoshimura is on par with Huxtaburger. It stands to reason.
Tonkotsu broth is all they deliver, and it's any of the best on the market. Large cooking pots are on display in the kitchen, where the bones are reduced to a collagen-rich classic soup. It has a smooth texture and a robust pork flavour without resorting to salt.
The point is to make your soup exactly how you like it. The broth can be flavoured in one of three ways: with black cultivar and garlic, which adds a bitter note; with soy; or with chilli oil, available in four setpoints. You can get these fine noodles in a variety of textures, from soft to really hard, and you can even get a side of tsukumen to dip into your leftover dish or an intensely brackish water ramen sauce.
Crisp nori sheets, bid slices of slow cooked rolled pork belly, and a whole delicate boiled egg, gently smudged with soy, make up the holy trinity of toppings. The texture of the vegetables but instead black fungus is the only thing you'll notice about them. Small but astonishingly fresh pork and broccoli gyoza are worth the price of admission next time, so we'll pass on the complimentary pickled ginger and black sesame seeds that are available at the communal tables.
In contrast, the citrusy salt on the large, golden pieces of karaage chicken is a delight. The catch is that there is no licence and all those add-ons are expensive. Depending on the restaurant, a bowl of soup can cost up to $20, and you can be out the door and singing "irrashaimase" in under 30 minutes. In a city where people sometimes wait in line seemingly for no reason, this is the kind of line you would like to be in.
Shop Ramen Preston
The original Smith Street location of Shop Ramen was so small that a second restaurant was opened in Preston specifically to accommodate the demand for more kitchen space. A separate prep kitchen was sought out by proprietors Pat Breen and Lydia Wegner so that they may produce the broths, artisan crafted wheat noodles, and non-traditional condiments that go into their wildly successful Tokyo-style ramen. The former thrift store turned ramen joint is twice as big as their original location, but the two still seem like long-lost siblings.
The red neon sign reads, "Ramen, bun & pie." Beer boxes were indeed propped up against one of white walls, and low furniture line the counter bench as customers slurp away. Since opening in 2013, Shop Ramen has amassed a devoted following thanks to its consistent high quality and wide appeal.
Pork belly ramen, beef brisket ramen, barbeque chicken ramen, and vegan tofu ramen are the four options, and they're all delicious in their own right. Regulars don't have a favourite spot, but they do treat each one with respect.
The quality and quantity of the food have not changed much over the years; the ingredients are still of the highest quality, and the serving sizes are still enormous.
Japanese draught beer is now available at Preston, served from a miniature fridge and tap that sit on the counter. The malt lager's light and airy texture is perfect with the hearty brisket in the ramen.
Hakata Gensuke Carlton
Hakata Gensuke Canterbury is the fifth Melbourne location of the wildly popular ramen shop that popularised tonkotsu ramen in the Hakata style. In addition, it is the first of its kind in the city's northern suburbs.
Pork belly is used in Melbourne's chashu, just as it is in Hakata.
Ontama Cha-Mayo Rice features the shop's pork belly chashu and a Japanese slow-cooked egg, and the Shoyu ramen, a 'dark horse' ramen made with a mixture of dtcwt and shoyu, is also available. In addition to the shop's signature ramen varieties, Hakata Gensuke Carlton serves two original dishes.
Ramen Ya
Don't get me wrong. You visit Ramen Ya for the ramen, which consists of wheat noodles snorkelling in rich bowls of flavorful broth and tangled with a wide variety of other toppings. With two stores in the Central Business District performing strongly, Ramen Ya aims to franchise. While ramen purists might complain that it's still "not like Japan," the ramen broths are widely considered to be among the best in the city.
A $10 bowl of ramen and a limited beer list attract the Central Business District lunch crowd. Hakata, Japan-style tonkotsu char zhen ramen is the speciality here, so that's where you should head first. A color swatch of ramen, with egg, seaweed, and seafood pinwheels artfully floating on top, awaits you if you don't want to make your own soup.
Ramen Ya is famous for their char shu udon soup, which is made with premium pork belly that has been stewed for hours in a secret master broth. Perhaps their vegetarian gyoza ramen or kimchi udon will get your digestive system moving. One of the most extensive selections of Japanese ramen in Melbourne, in addition to the standard options, they also offer karaage delicious food, curry ramen, tofu ramen, and many more.
Ikkoryu Fukuoka Ramen
This premium Japanese ramen can only be found at your tastebuds, one of only two Ikkoryu Fukuoka Ramen restaurants in all of Australia. They have perfected the art of combining chikuho noodles with tonkatsu soup to create a unique and delectable style of ramen.
Spreading the culture of Japanese ramen to Melbourne gives you a taste of the incredible flavour that was refined and developed over the course of forty decades of making some of the best music ramens in Japan.
Wabi Sabi Salon
Wabi Sabi Salon, man of the first of countless Japanese cafes to appear on Smith Street, is still a well-kept secret with a lovely, bohemian atmosphere. Despite the interior's potential messiness, the abundance of genuine Japanese souvenirs and paper lanterns transports you to a relaxing vacation in the Tokyo suburbs. Lunch options include miso and sushi sets, as well as meat, fish, and vegetarian main courses served with rice and then a side salad and neatly compartmented in bulky black bento boxes.
The majority of the time, meals are served on colourful banana leaf-covered ceramic dishes. The grilled pork pork gyoza may look odd, but it tastes amazing, and the rest of the menu is reasonably priced and great for sharing.
Local wines, well-known Japanese beverages, plum wine, shochu, and several types of Sake are all part of the extensive drinks menu. Seating options at Wabi-Sabi range from bamboo stools in the front to a mezzanine upstairs, a miniature Japanese garden in the back, and tightly packed graphs in the main dining space.
Neko Neko
The old saying, 'so nice they named it twice', definitely applies to this renowned ramen restaurant in Melbourne, Neko Neko. The fresh ingredients used at Neko Neko, which specialises in vegetarian, vegan, and seafood ramen, will astound you and your taste buds.
Just looking at the photos will make your mouth water, so treat yourself to favour some of this exquisite vegan fare.
Yoku Ono Ramen + Sake
Yoko Ono is a musician, peace activist, and the person ultimately responsible for the breakup of the Beatles. Yoku Ono, a ramen shop, offers authentic Japanese cuisine. The cooks and Yoko are experts at what they do, exemplifying the Japanese word for "skilfully," "yoku."
It's cosy like a cabin, just the right size for a ramen bar. Staughton, who is responsible for most of the construction at the festivals, crafted the wooden tables and chairs.
Ramen, with its slow-cooked chicken broth, noodles, and your decision of chicken breast, pork belly, or spicy pork mince, is the menu's star. At lunchtime, you can get bento boxes, and for dinner, you can start with osozi like panko-teriyaki Wagyu beef or squishy crab tempura with yuzu eq sauce.
Complement with a cup of matcha tea or get right to the point with a saké from the ever-changing list, which can be enjoyed on its own or mixed into one of the house specialities. Spicy and citrusy, the Clockwork Orange combines West Gusts of wind gin, Aperol, saké, lemon juice, and passionfruit.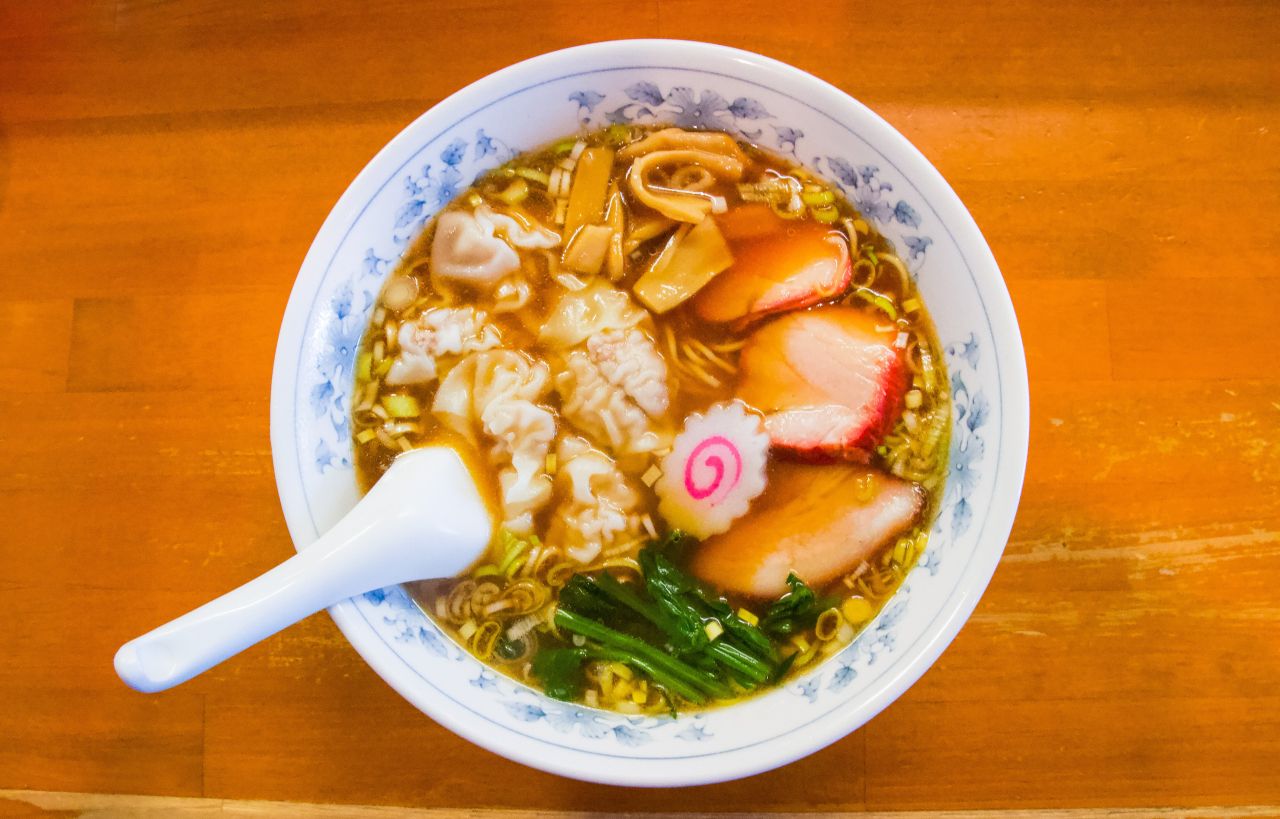 Fukuryu Ramen
Fukuryu Ramen, a ramen restaurant in Chinatown, prioritises speed. Fukuryu's service is impeccable because it is part of the same Indonesian restaurant group that opened the wildly successful Ikkousha ramen establishments in Japan and Southeast Asia. Instantly upon entering, customers place their orders, and in less than 20 minutes, they are seated and enjoying their steaming plates of tonkotsu ramen.
There's a wide variety of authentic ramen dishes available. However, a list of updated takes on traditional ramen dishes from Japan is also included. Among these are the traditional chicken tonkotsu ramen, the vegetarian miso ramen, and the seafood chicken curry with yuzu jelly, which is served cold and is perfect for the summer heat.
Skip the ramen tonight. Rice bowls and snack-sized sides, such as teriyaki chicken balls, spicy Red Dragon chicken wings, but instead soft shell crab buns, pair well with a few beers. Do not skimp on dessert; the soft matcha offers a worthy alternative to the Macca's classic.
Ajisen Ramen
Ajisen Ramen was established in Kumamoto in 1968 by Mr. Takahuaru Shigemitsu. The first overseas location for Ajisen Ramen opened in 1996, and there are now 750 locations in 30 countries. If that doesn't sell you on their tasty ramen, maybe the fact that their signature tonkotsu soup is good for your heart, your bones, and your skin as you age will.
Furthermore, its flavorful qualities make for the best small restaurant satisfying soups in Melbourne when mixed with hot, freshly made noodles and a special, rich brown sauce known as senmiyu.
FAQs About Ramen In Melbourne Food Experience
A good bowl of ramen is a marriage of four things: broth, tare (seasoning), noodles and toppings. In Melbourne, we're best acquainted with the luscious tonkotsu (pork bone) broth and the lighter chicken version, generally boiled for half a day or more with kelp and bonito flakes to impart a deep umami character.
Japanese ramen in Melbourne is simple yet full of enthusiasm, an ideal meal for any outing all year round. Ramen is not only an incredibly popular dish on account of its tantalising flavours. It is a hit with any date or group dinner as you can customise your dish to suit your palate or specific cravings.
Delicious ramen is normally thought to have the correct thickness, shape, hardiness etc., of the noodles matching with the correct type of soup base. 
Ramen are eaten with chopsticks which are usually available at the table. A Chinese-style spoon is often provided as well to help with small toppings and for drinking the soup. It is also alright to lift up the bowl to drink the soup directly from the bowl.
Believe it or not, ramen is considered a 'fast food' and not a meal to spend a lot of time over, largely because the noodles are served fresh and will go mushy if left in the broth for too long. In many ways, the timeliness of eating ramen is similar to how sushi is eaten in Japan.