When you're the maid of honour for your best friend's hen party, it's your job to ensure it's an event they'll never forget.
No matter what type of party your group is into, plenty of activities can make for a memorable night. If you're looking for something low-key, why not have everyone gather at a restaurant or bar for dinner and drinks?
If you're looking to let loose, consider renting out a space for a few hours so you can dance the night away. And don't forget about the classics – like getting pedicures or going out for brunch. Whatever route you decide to take, these hens party ideas in Melbourne will help.
Add a header to begin generating the table of contents
Ultimate List Of Hens Party Ideas in Melbourne, Victoria
Magic Men Hens Party Ideas Melbourne

1300 624 426
Whether you're celebrating a birthday, hosting a hens night, bachelorette party, or simply having a fun girls night in Melbourne, our hot and hunky male strippers and cheeky topless waiters will make your ladies night unforgettable. The Magic Men can perform private shows in suites, private function venues, and residences throughout Melbourne.
Each Magic Man possesses the body, moves, and charisma to excite and delight, delivering more than just a set routine. Our male strippers are also talented dancers who will customise a smart and sexy show to your preferences. Various shows are available to match the THEME OF ANY PARTY.
Hens Night Melbourne
Are you looking forwards to a fun night filled with chitchat, laughter, and all the glitter and glamour? Magic Men will make your Hens Night Melbourne spectacular. We provide a full-service package of entertainment, good looks, and professional service at an affordable price.
Magic Men can make your Melbourne hens night entertaining, taunting, and hilarious. Celebrate your hen's party idea with live shows, e-shows, and private visits. Expect jaw-dropping performances from our Magic Men for a night to remember. Join us in celebration and have your phones ready to snap photos. Enjoy your last night!
Party World Karaoke Bar Hens Party Ideas Melbourne
(03) 9938 8845
Party World, one of Melbourne's most popular karaoke establishments, sets the standard for multi-purpose karaoke establishments. Party World, as the name suggests, is a place to celebrate with your friends, sing along, and meet new people. Melbourne Central, the venue's convenient location in Melbourne's city centre, is also nearby. However, these advantages are enhanced by modern furnishings, plush couches, private rooms, and cutting-edge technology to ensure that everyone has a good time.
Christmas get-together After-work celebrations? a Friday night? Regardless of your group's age or ethnic makeup, it may be time to visit Partyworld and try karaoke. Partyworld is timeless because it includes both timeless party-starting songs from all musical eras and the most recent hits.
Butlers In The Buff Hens Party Ideas Melbourne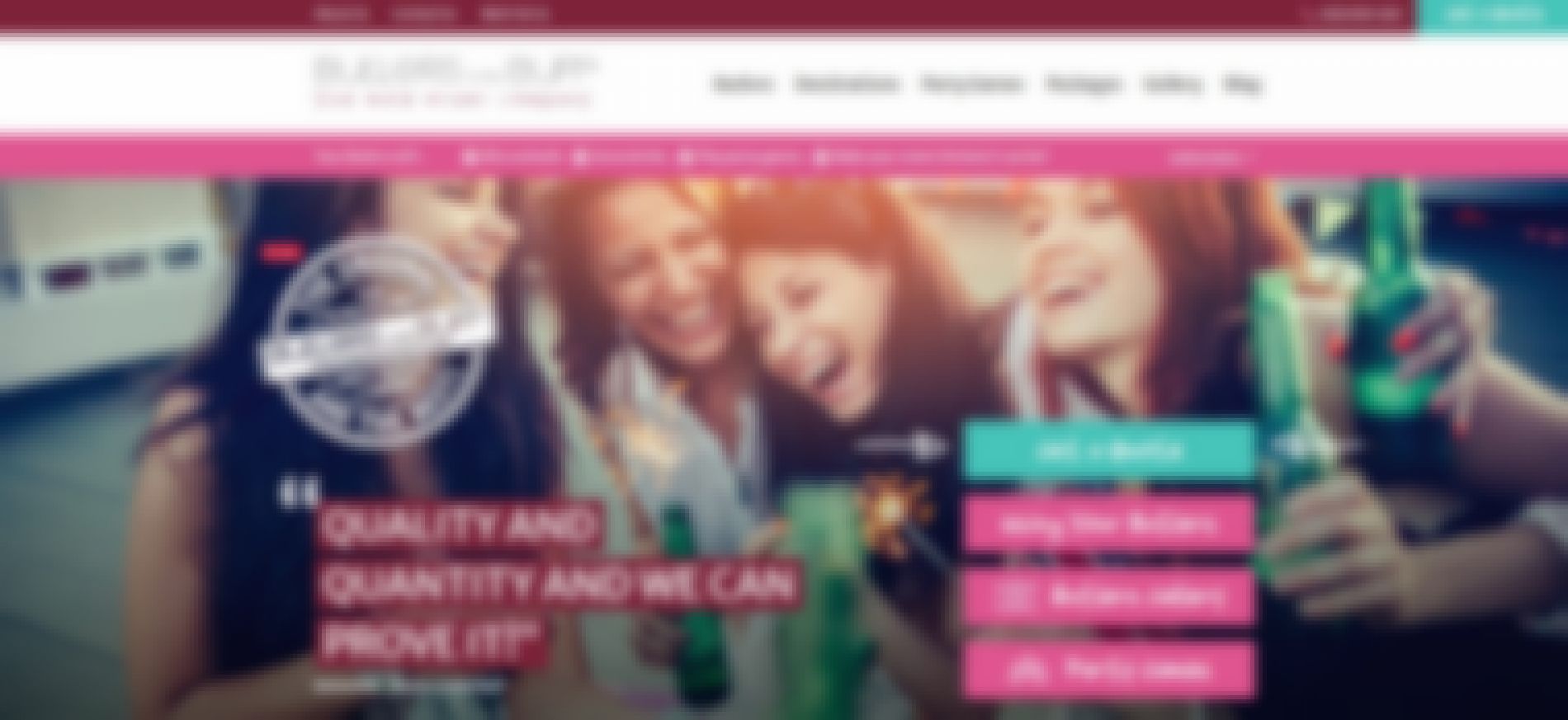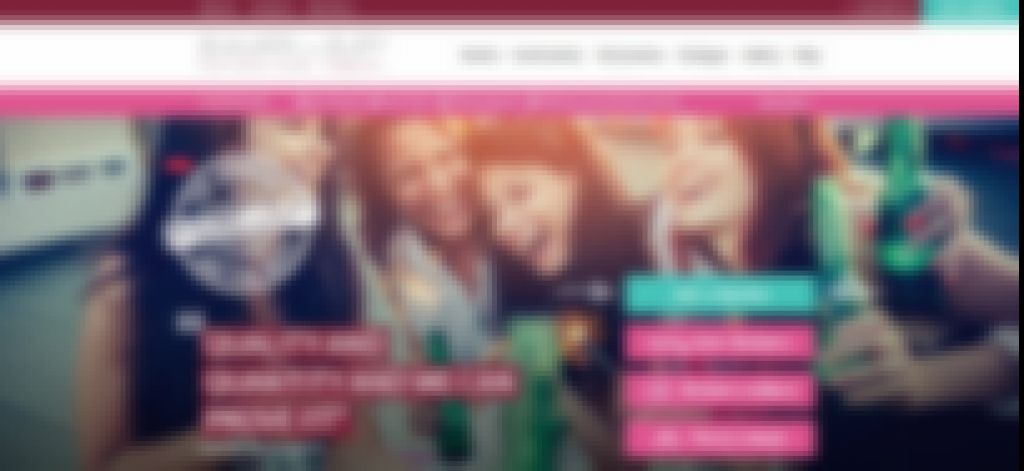 1300 909 345
We Are The Original And The Best Mail-Order Company.
It didn't take long for you to adapt this straightforward concept into what BITB is today. Serving beverages at gatherings and parties across the country are attractive, pleasant men. Our company has grown and evolved into what it is today because to our unwavering dedication to providing excellent customer service and our fundamental beliefs about presentation, manner, and wit.
Hens Night & Hen Do Party Games
If you organize a proper Hens party, you should include amazing Hens party games that engage everyone and encourage conversation, laughter, and mischief! Our top 5 Hens Party Games are the perfect balance of competitiveness, difficulties, and naughty elements that won't let you down.
Our Butlers keep us informed of their party experiences and like sharing original and innovative party games, from the delicate to the filthy, so our Hens party games are the most recent.
According to etiquette, each attendant is expected to cover the costs of their entire ensemble, from their dress (or their jumpsuit, or whatever look they're rocking) down to their accessories. That goes even though the bride traditionally picks the attire.
Yup, that's right – the guests don't pay for themselves. Instead, the shower might be hosted by the bridal party or a friend of the bride or her family, often at their home, and the host provides food, refreshments, and décor.
If you opt for a spa day or afternoon tea, or a dance class, the maximum amount of hens can usually range between 20-25, which can cause many complications when sorting out who to invite!
These two celebrations may seem similar. However, they're vastly different. Hen's nights are known for being a bit wild. They often involve alcohol, nudity, and general debauchery or mischief. The bridal shower is a tamer party that tends to be multi-generational and quite sophisticated.
A hen night/party is a party for women only, usually held for a woman before marriage.
The Play Lounge Hens Party Ideas Melbourne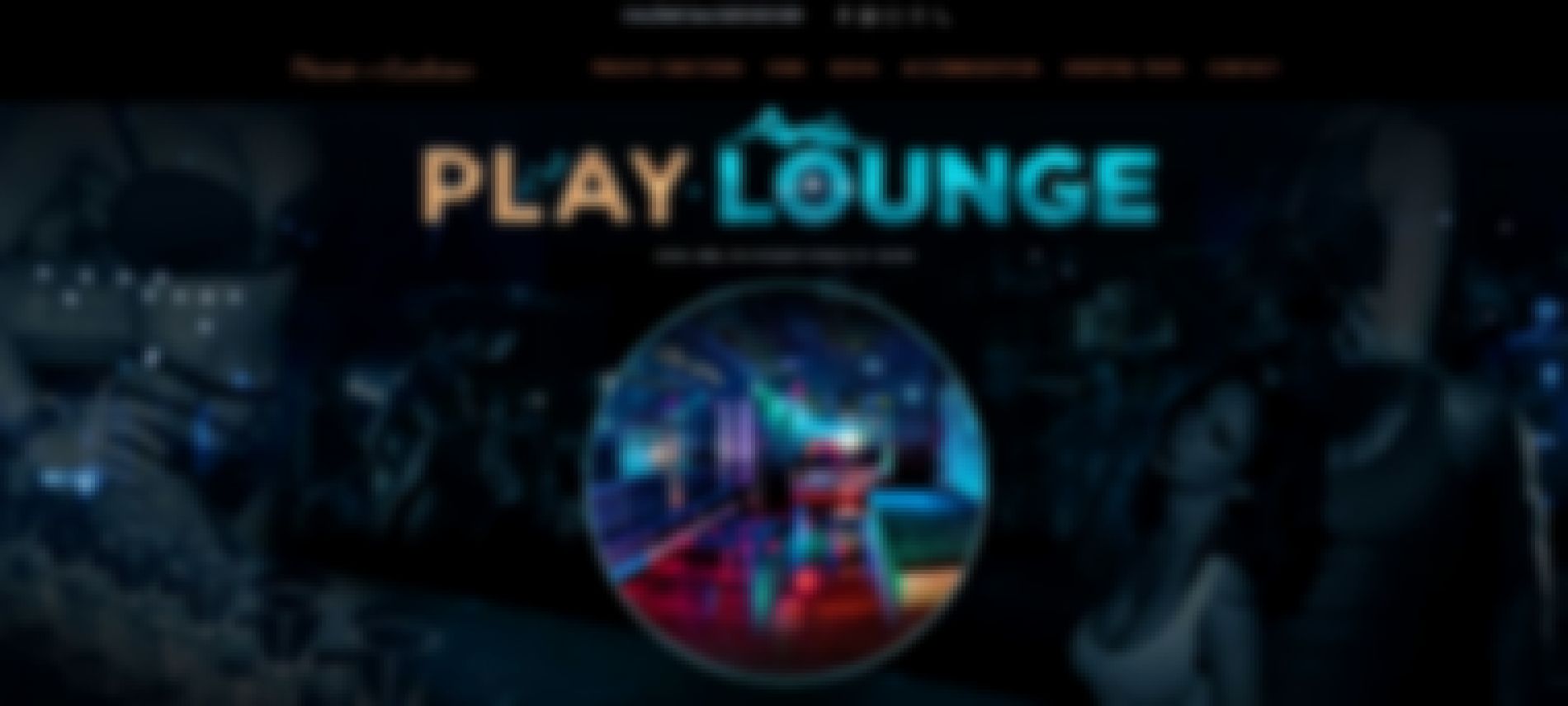 0409 822 045
Exciting Private Hens Night Packages In Melbourne
Our cutting-edge location in St. Kilda, Melbourne, is an entertainment complex with all the amenities you need for an amazing hens night out. With the help of a passionate events team, we simplify the hassle of preparing parties. Therefore, we are the one-stop venue that offers everything, whether you're searching for a tastefully designed private space, a full-fledged karaoke party, or directly from Las Vegas, our own male revue stage performance - Aussie Heat! in a silver platter!
For your big hens' night out, you and your girls deserve the finest, which is why we provide customized hens night packages in Melbourne that satisfy all of your requirements. The future bride and her closest friends' evening will be one they will never forget. So contact us to learn more. Get in touch with The PlayLounge for a hen's party that stands out. We are open for reservations seven days a week, have a ton of original ideas, and are in one of St Kilda, Melbourne's most well-liked neighborhoods.
Dreamscape Tours Hens Party Ideas Melbourne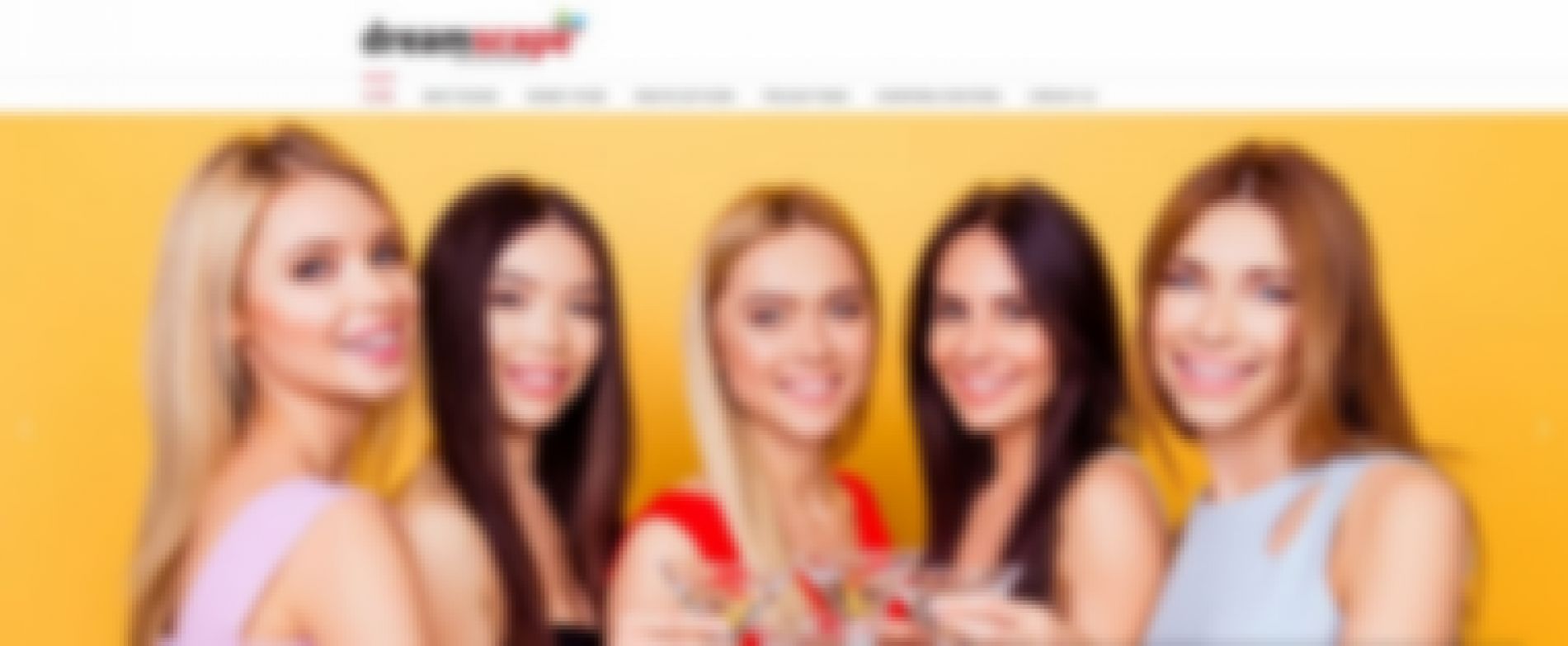 (03) 9844 1145
Any form of event, including special occasions, social clubs, business events, team building exercises, and the wildly famous end-of-year Christmas parties, can be catered by us. We take our commitment to maintaining high standards seriously. Only events that pass our stringent criteria are offered.
Offering a variety of distinctive alternatives, such as boat cruises, exclusive winery tours, party bus rentals, and our specially outfitted twilight train with a dance floor, cocktail bar, and lounge, we take care of all the details. Gourmet culinary options, beverages, DJs, bands, and entertainment are all included in packages that are made specifically for you.
Hen's Party Ideas In Melbourne
To ensure that the Hen's party you are planning is more than just an ordinary night out, there is a lot to organise. Therefore, if you want to get started right away, why not go to Dreamscape Tours and employ their ideal Hen's party ideas.
We will put on a party to remember, whether you are envisioning a wild hen's night on our party bus or are just looking for a few calm drinks. Everybody can enjoy Dreamscapes Hen's Party Ideas thanks to our fantastic party packages that can be customized to your group's requirements.
Otao Kitchen Hens Party Ideas Melbourne


0408 217 845
Join an Otao kitchen for the ultimate hen cooking party experiences if you want to have a memorable hen party that everyone will always remember. A genuine surprise will make a culinary hen's evening unforgettable. You make essential components for dishes from our special group menus, such as Japanese, traditional dumplings, outstanding Thai, fresh Vietnamese, and more, while music plays in the background and under the direction of our chef(s). A hen night is a wonderful affair that requires more than just a shoddy doner and takeout fries! Additionally, we can arrange for Spanish cuisine, sassy Mexican dinners, Greek mezze, Italian lunches, and Greek mezze.
Make sure everyone has satisfied stomachs before the hen night by soaking up all that alcohol with some really ample food. After the lunch, there will be plenty of time for games and small talk. Invigorating Victoria Street, Bridge Road, Chapel Street, and Smith Street adjacent with their abundance of cutting edge bars, clubs, and hotels ensure that the bride will be sent out in style. Richmond is so close to everything.
Ladies First Hens Party Ideas Melbourne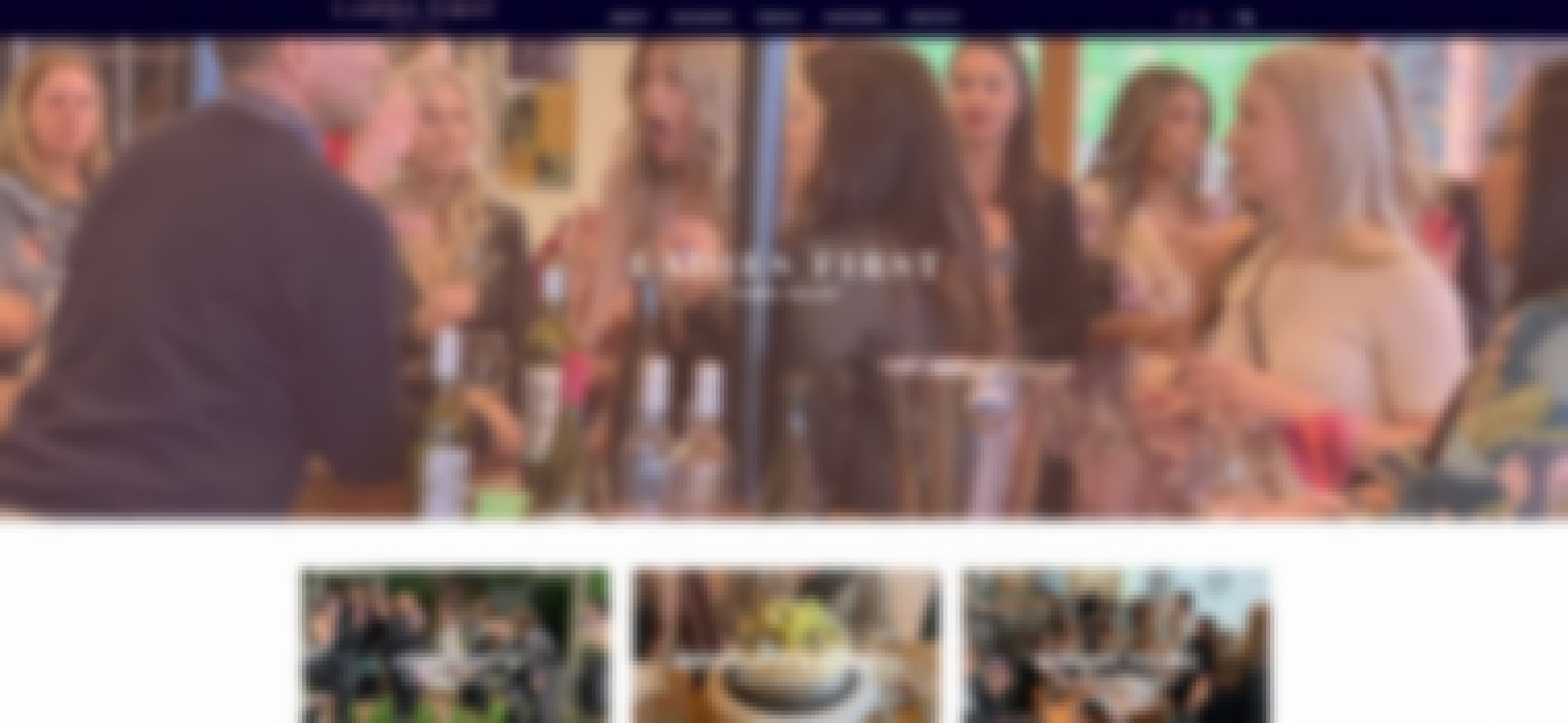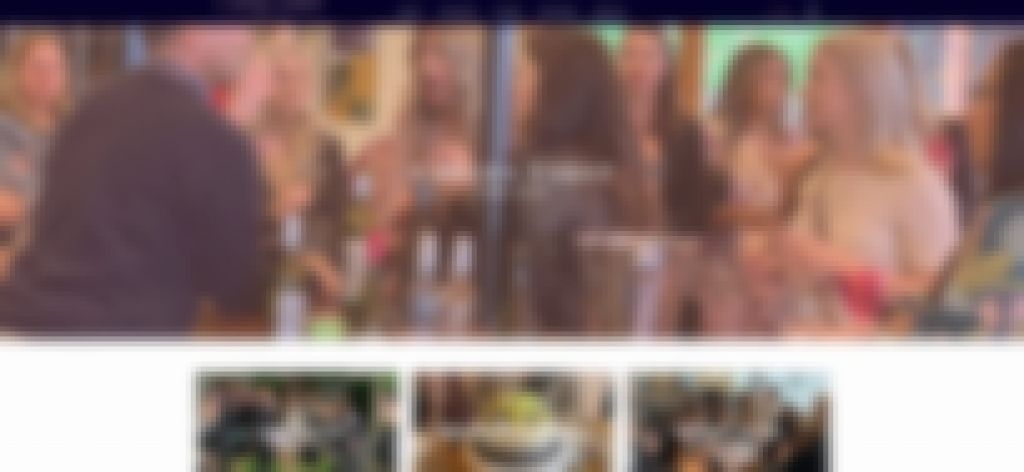 0419 359 045
Terez, the creator and director of Ladies First Yarra Valley, is passionate about offering her clients event packages that are distinctive, well-planned, enjoyable, and affordable. Terez realized she had found her purpose after planning multiple gatherings for friends and family.
Terez started her company, Ladies First Yarra Valley, to make it easier for women to have a fun day out. She did this by combining her strong organizational abilities with her love of the Yarra Valley. Since most women are inherently sociable beings, we all have a deep-seated need for a "wonderful day out with the girls."
Don't worry, boys. You are still catered to by First Yarra Valley, which offers a number of gents packages. Terez is eager to see neighborhood businesses flourish because she is proud to reside in the Yarra Valley with her husband and three kids. She is confident that by partnering with Ladies First, she can help local companies attract and retain customers from outside the Yarra Valley.
Back Bar Hens Party Ideas Melbourne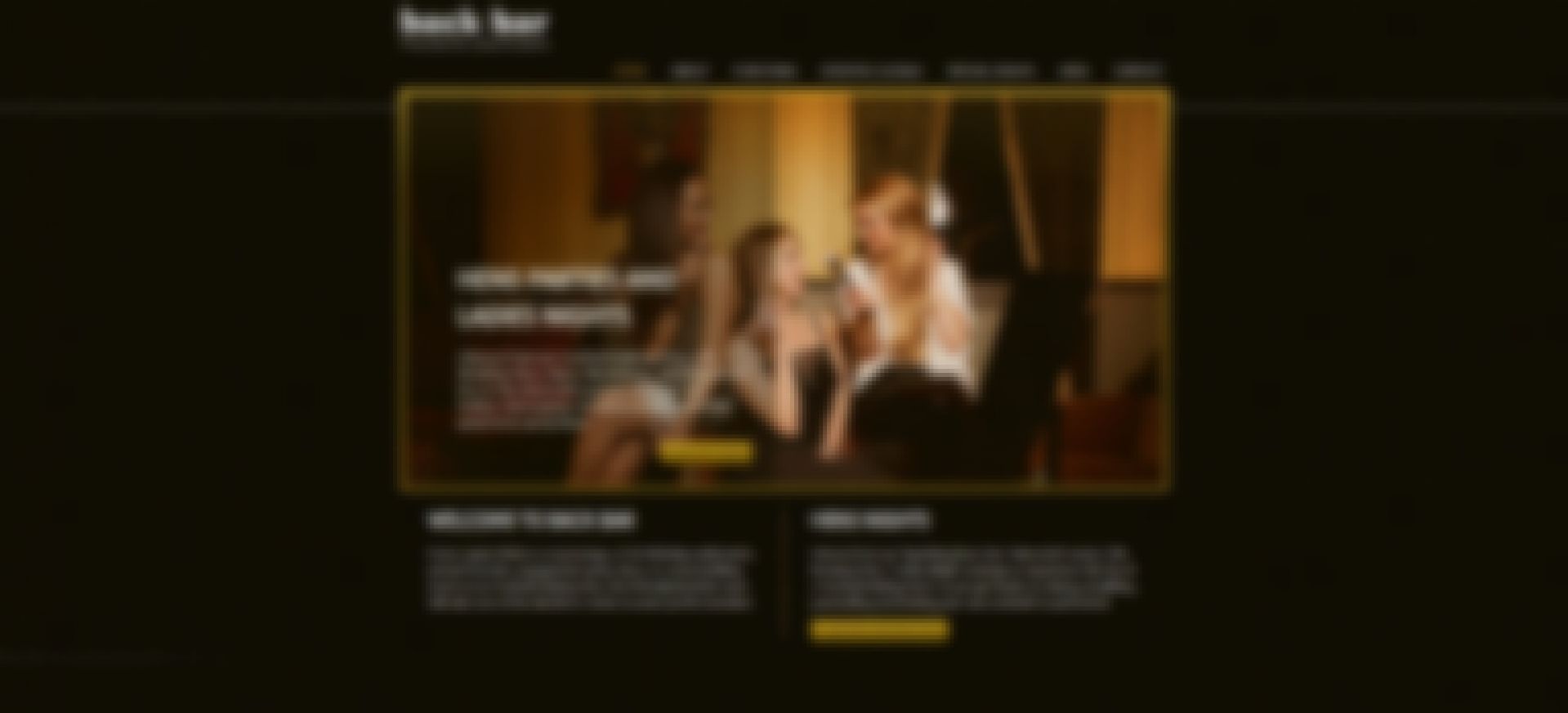 0409865245
Hens Party Ideas Melbourne
An enjoyable and fashionable way to celebrate a hen's night or a get-together with the girls is with Melbourne's Hen's party ideas. Our 2, 3, and 4 hour packages include the Sparkling Hens Tea event, Life Drawing Class, Glam Girls event, Ladies Night package, and the excitement of our Cocktail Making Class for your Hen's party.
At Mofo Lounge in Prahran, which is situated at 157 Greville St., we host our Hens packages. Planning a night out is simple because of the venue's convenient location in the Chapel St nightlife district. Additionally, the location is only a minute's walk from a number of fantastic cafes, restaurants, and bars.
Yarra Valley Wine Tasting Tours Hens Party Ideas Melbourne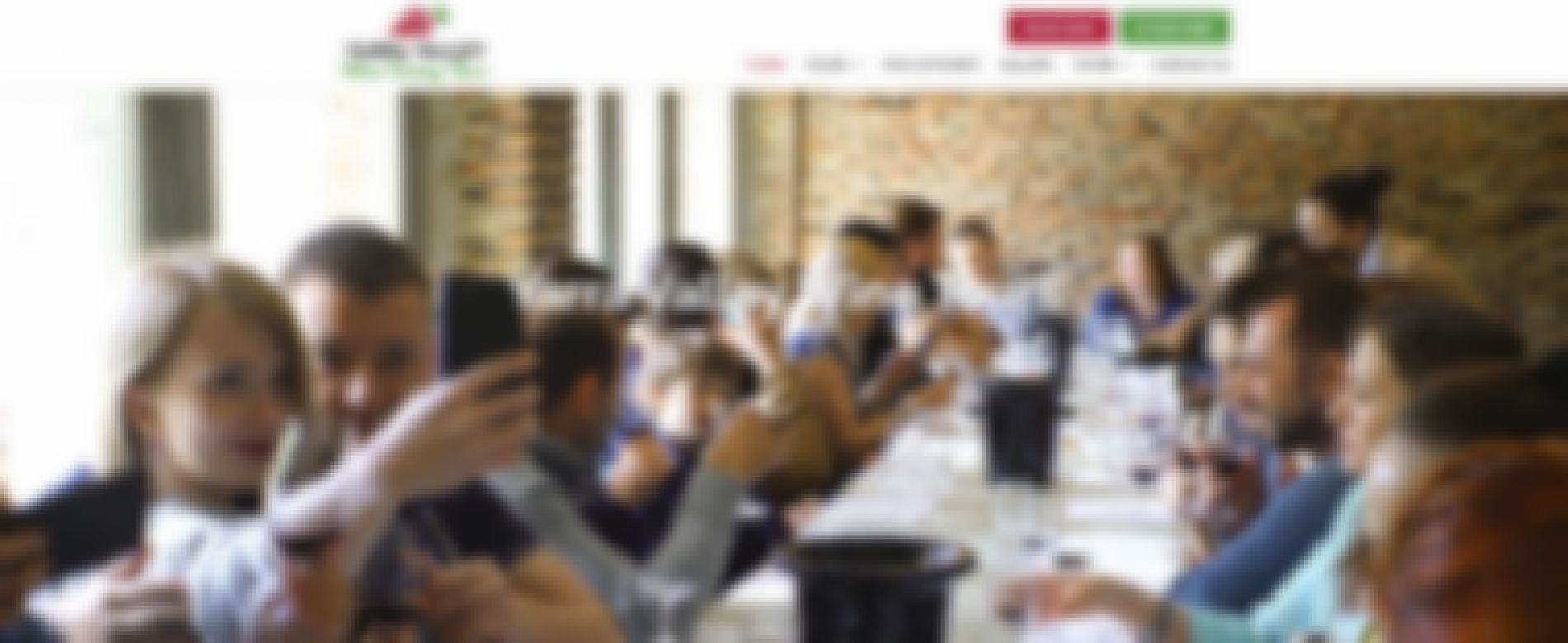 yarravalleywinetastingtours.com.au
03 9650 0845
We run a daily wine trip from Melbourne as well as a regional wine tour of the Yarra Valley. Why not come along with us for a day of winery touring in a cool climate wine region that is only an hour away from Central Melbourne? The most popular grape varieties are Pinot Noir and Chardonnay.
Hen's Day Winery Tours Of The Yarra Valley – Ideal For Small Or Larger Groups
Take part in a unique and exciting Hen's day wine tasting tour of the Yarra Valley for your close friend. Small to medium-sized parties of up to 20 females are best served by our Hen's winery trips. Additionally, we have a ton of Hen's party locations in Melbourne to take you to, including visits to three to four wineries for special tastes.
Tell Us What You Would Like!
You'll visit a wide range of wineries/cellar doors on our Hen's winery tour from Melbourne, including boutique, family-owned, and top premium wineries. Please let us know your preferences for Hen's party wine tours so we may make recommendations. Your preferred Melbourne location will be picked up from and returned to (subject to location). Additionally, you can bring your phones along and play music on the built-in speakers while traveling! On the drive home, karaoke is a success since it reveals some great skill.
Hummer X Limousines Hens Party Ideas Melbourne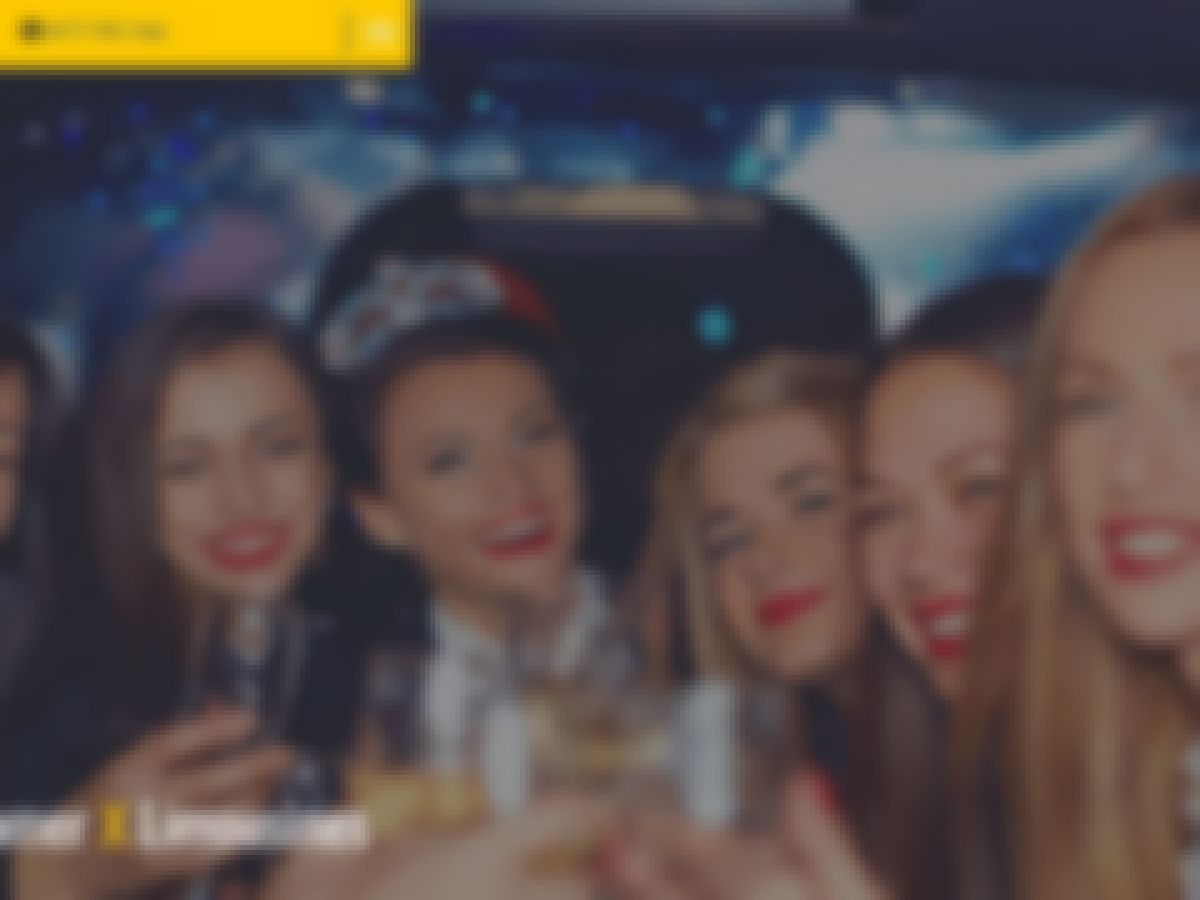 0477 995 445
Hen's Nights
Obtain a Pink Limo Hiring a pink limo from Hummer X limousines to transport you to and from your party location in elegance, luxury, and comfort is the best way to bid farewell to single life. So make a statement, be loud, book one of our unique pink Hummer limousines, and let us handle the transportation for your hen's party.
Our kind and skilled driver will take you and your attractive guests to the party location of your choice or will take you on a fun city cruise where you may dance the night away. Our vibrant pink limos come equipped with cutting-edge sound systems, laser lights, plush interiors, and ice-cold bubbly and sparkling water to get your party started in style.
Hire a limo for a bachelor party. Call Hummer X limos to help your hen's party be a spectacular success, whether you and the girls are planning a wild night out or a fun hen's day out. For your bachelor party, our hummer hire service may give you a Pink or Black hummer limousine. Have you thought of any fantastic party ideas? If you let us know what you have in mind, we can tailor a limo package to meet your needs. Therefore, reserve your pink Hummer as soon as possible.
Melbourne Boat Hire Hens Party Ideas Melbourne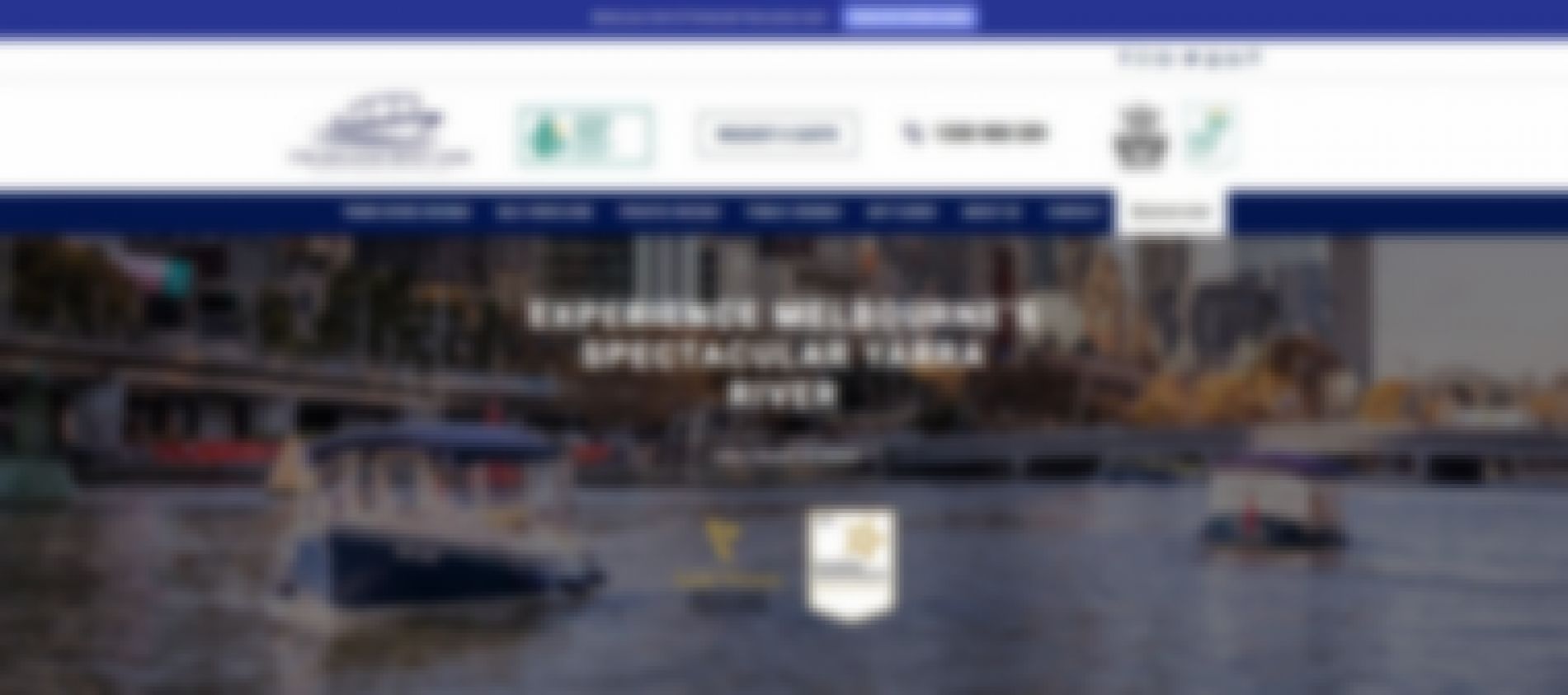 1300 988 345
Self-Drive Boat Hire Or Skippered Cruises
Take a water taxi to the Spring Racing Carnival. Make the trip special! Make the trip a special occasion by booking a catered cruise and packing your favorite music. Beat the traffic, the lines, and the parking issues.
Plan on-water transportation to a supper at a riverside restaurant, a concert, or a night out. Pickups can be scheduled to coincide with the timing of your special event. One or two people, as well as groups of up to 35 passengers, may ride in a water taxi. Attend a performance, eat dinner, or spend the evening on the Yarra River. Onboard our ships or while floating between the finest restaurants serving the best cuisine, progressive dinner cruises offer the ideal approach to experience a variety of fine waterside restaurant dining courses.
Do you have hen's night plans? One private group may utilize our boats without reservation. Plan a pleasant girls' night or a day on the water accordingly. Reserve as many more hours and days as your organization requires. Catering, beverages, BYO, and entertainment are all customizable. Please choose a self-drive vessel from our fleet. You don't need a boat license.
Williamstown Charters Hens Party Ideas Melbourne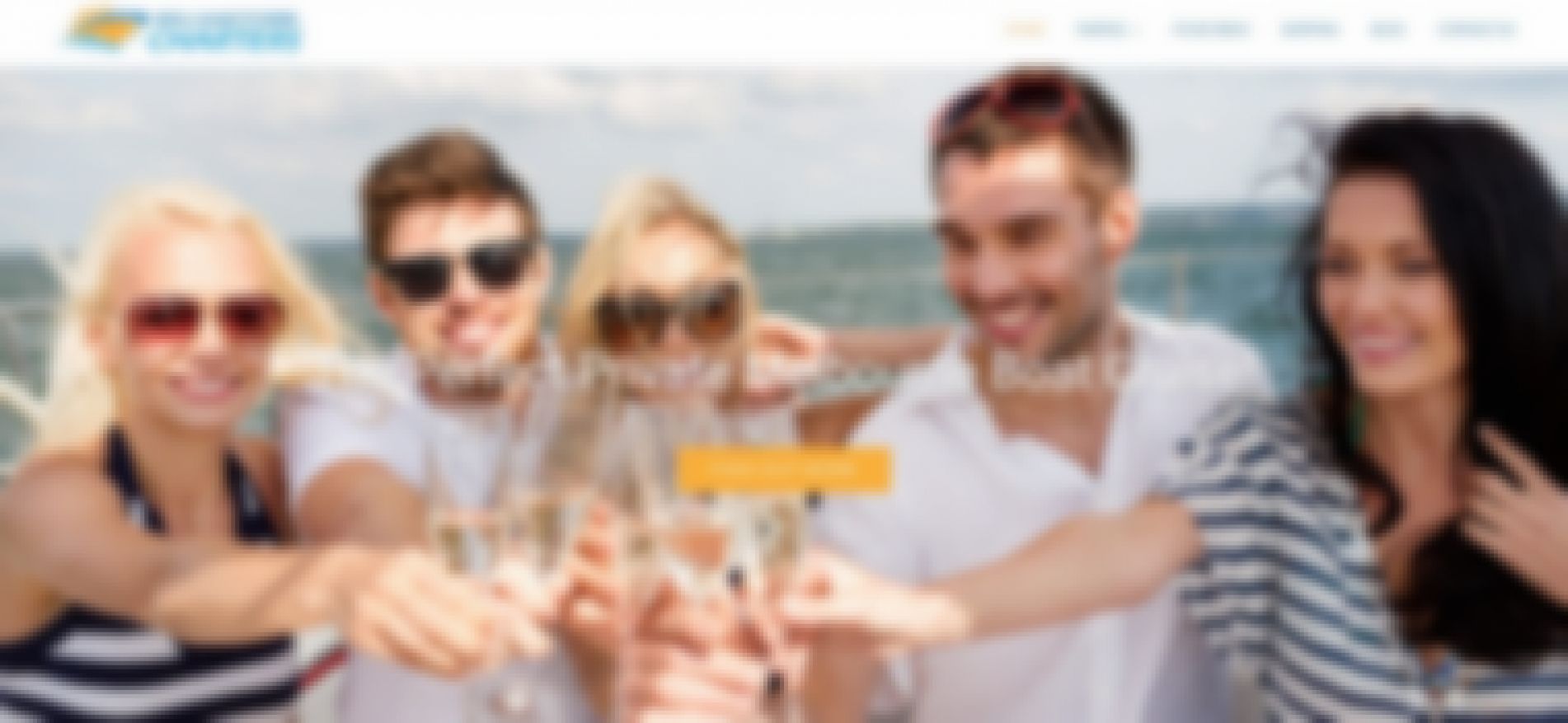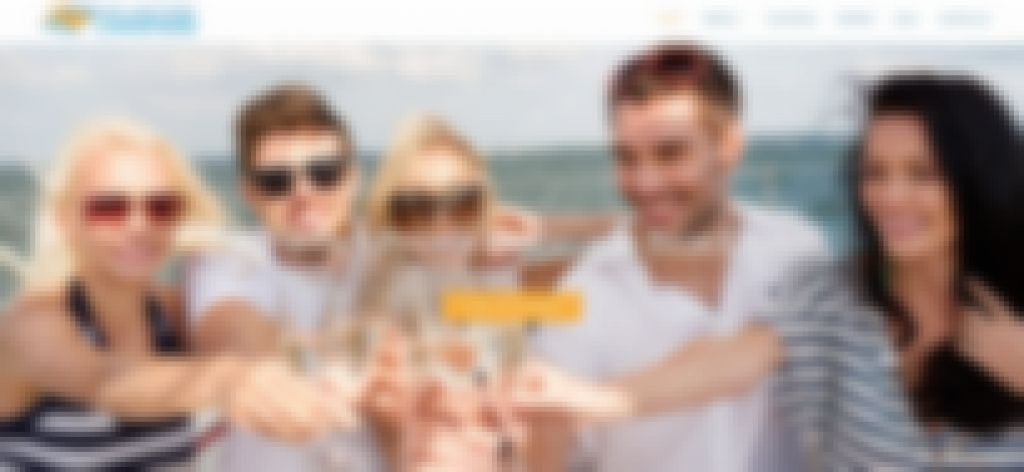 0409 944 354
Let Us Make Your Next Function The Best It Can Possibly Be!
Travel slowly on the calm waters of the Port of Melbourne or down the Yarra River via the Docklands, have a private boat tour of Melbourne, or visit particular locations throughout Port Phillip Bay in elegance! Perfect for a corporate event, birthday party, bachelor or bachelorette party, engagement party, or any other private gathering!
Williamstown Charters provides catering services for meals and has a permit to sell alcohol. Alternatively, you can bring your own beverage to the event. You can bring own music and play the songs you wish with our iPod dock. So have a party inside the boat, sit on the back and take in the sights, or unwind on the upper deck while sipping a nice drink!
We Specialise In Corporate Functions And Private Events
Looking for a party that's a little different? Williamstown Charters is the only place to go. The ideal location for a corporate event if you need to entertain clients or treat your team to something special is cruising along the Yarra. Similarly, why not rent our luxury catamaran and celebrate your birthday on the lake rather than going to a packed nightclub?
The Next Step Co Hens Party Ideas Melbourne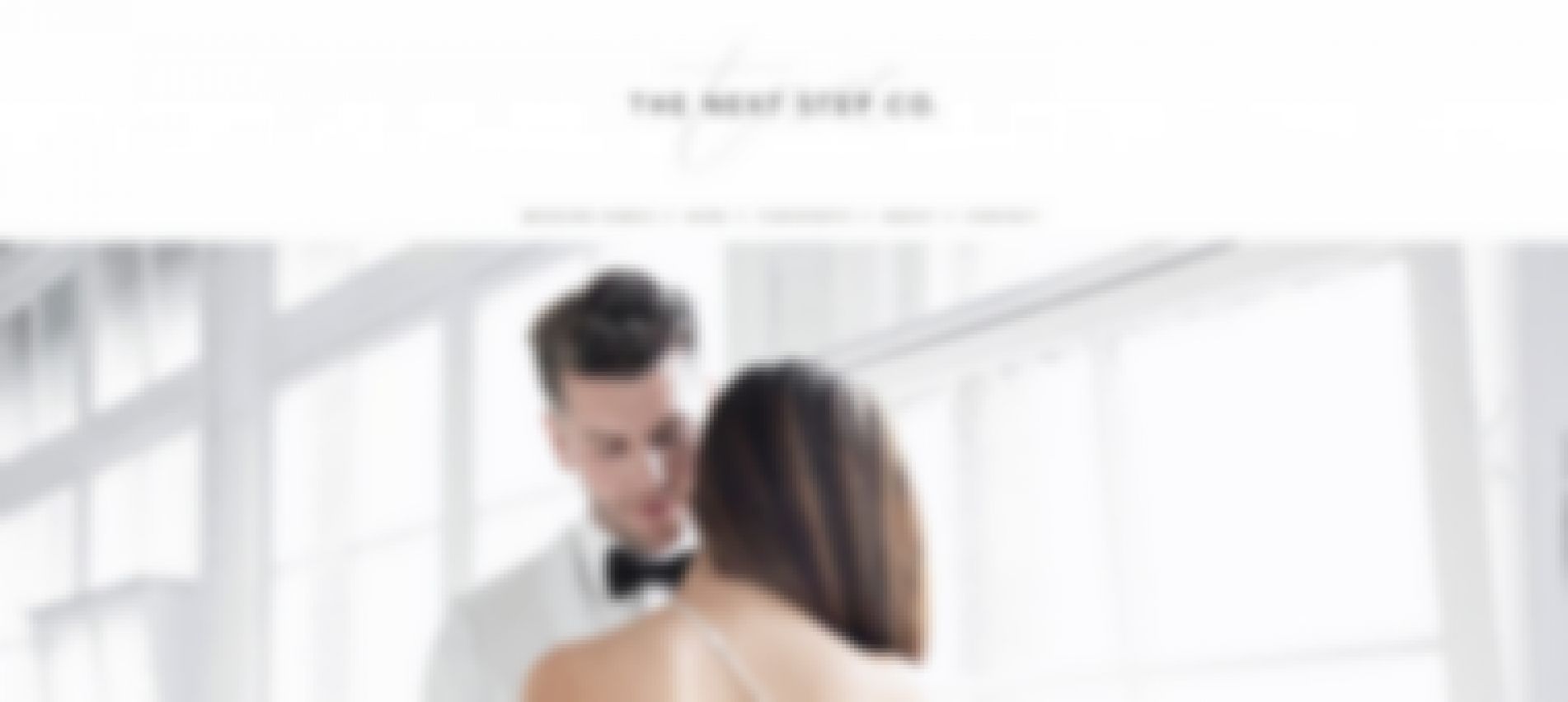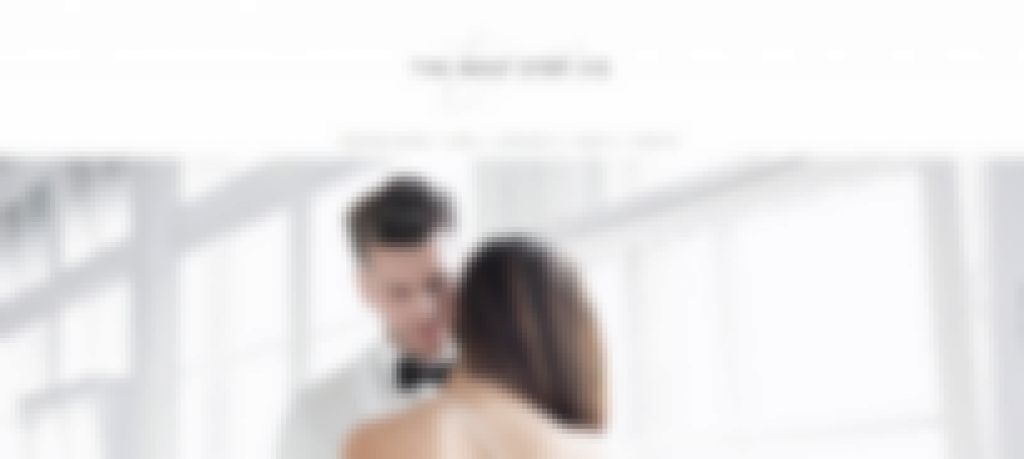 0411 676 445
Private First Wedding Dance Lessons In The Convenience Of Your Home
Your First Dance will be tailored to your dancing skills and music preference by our kind instructors. Beginners will feel at ease and appear natural on the dance floor thanks to our casual yet elegant design! Private lessons that are enjoyable and simple to follow will have your wedding dance ready in no time! Finding a nearby studio is unnecessary since our Melbourne choreographers will come to you instead!
Why Not Start Your Night Off Right With A Hens Party Dance Class!
Our sassy dance sessions are a fun exercise to get the group relaxed and prepared to boogie the night away, whether you want to twerk it like Beyonce, rock that bright 80s dress, or give it that throwback RnB vibe.
At your bachelorette party, let our vivacious, motivating instructors pump up the heat and get you moving to your favorite party music! The Hens party will first go through a lighthearted warm-up with your instructor to help break the ice, and then they will perform a routine where the bride-to-be is the center of attention! Then, pick your song and dance style, and we'll choreograph a cute, flirtatious performance to go with it! Of course, we'll bring speakers and music as well, so you don't need to worry.
Magic Hens Party Ideas Melbourne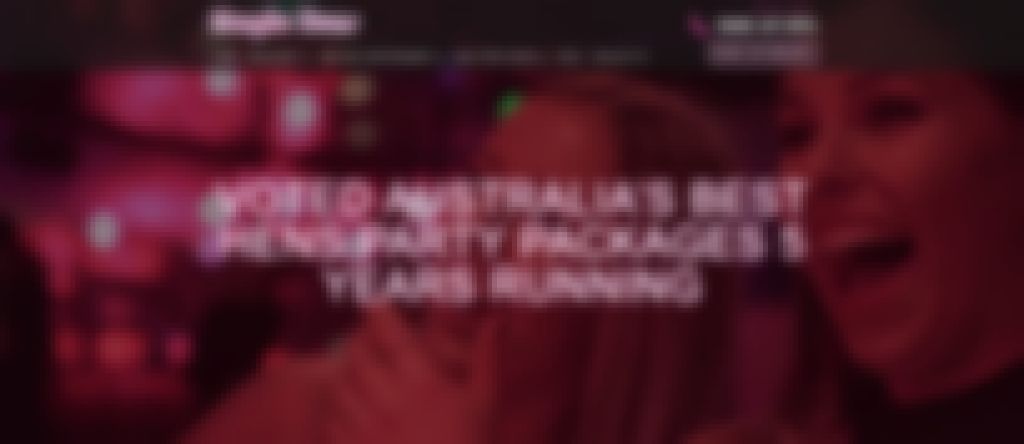 1300 411 845
Hire Venues And Stage Show
For your next birthday or hens night, hire Melbourne's most prestigious, private locations. Our wide range of packages, which are conveniently located in the center of Melbourne, are simple to customize so that you have the ideal hens, birthday, or girls' night out.
Great Race Night And Day Ideas Melbourne
1300 504 145
We Are The Masters Of Fun.
As trained performers, we give it our all to provide an experience that will astound you since we really believe that you get out what you put in. We'll provide you with the same level of service and performance whether you're a 300-person organization or a six-person hens party.
Actors, comedians, directors, or someone above, are our fantastic hosts! We adore using performers because they are the ideal remedy for that "team-building stigma"; they are humorous, thrive in front of a hostile audience, are quick on their feet, and can quickly adapt to various group dynamics.
Hens Party Activities
In contrast to other companies, Great Race views hen parties as an incredible opportunity to have an unforgettable event with your closest friends and family members. You simply have to do you boo, and that's not for everyone. That's not to say that it's necessarily a terrible thing.
Explore our events if you're searching for something a bit different for your hen's party activities and picture yourself racing about your city with your favorite hens as you complete challenges, solve puzzles, and sneak in a few cheeky drinks (if that's what you want!).
Rice Paper Scissors Hens Party Ideas Melbourne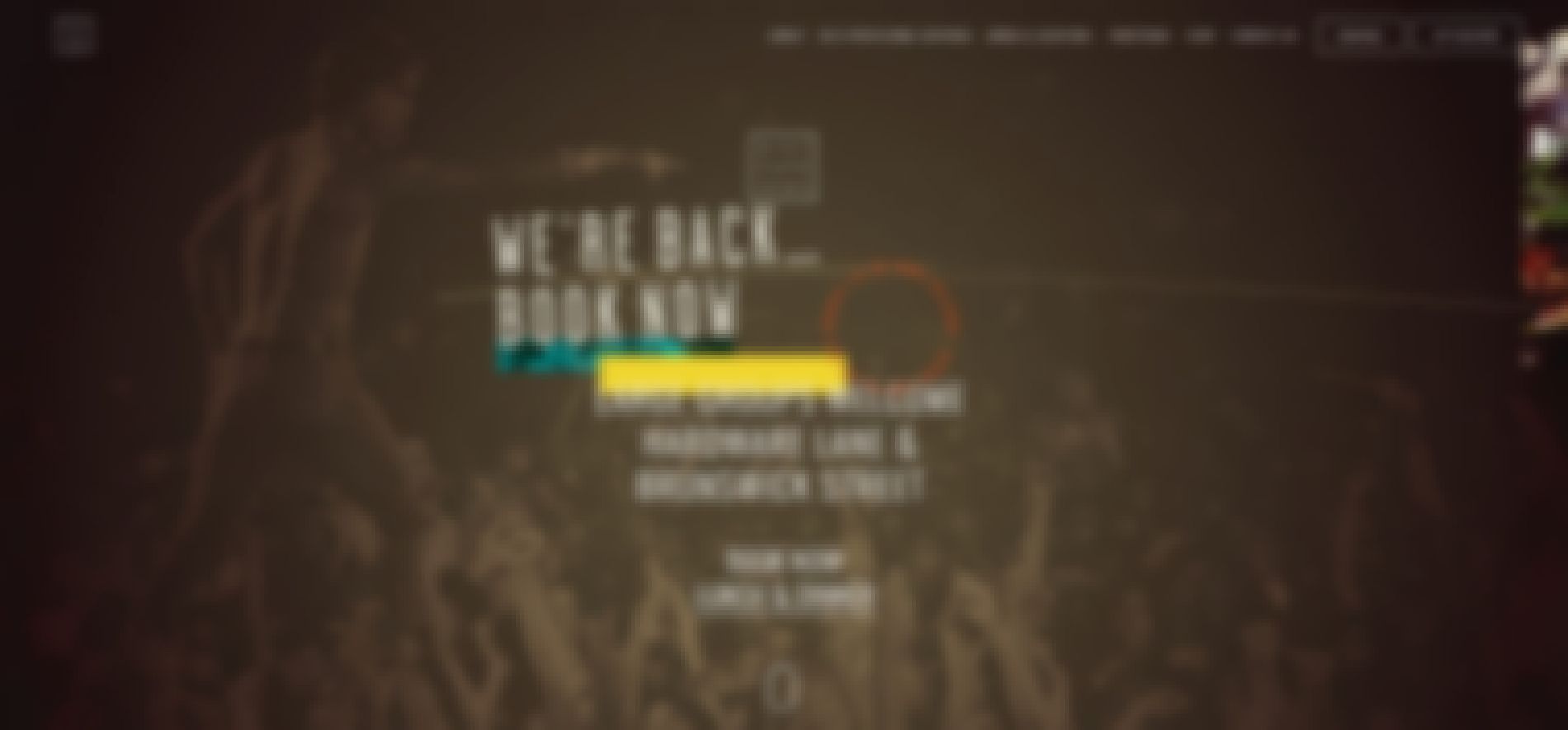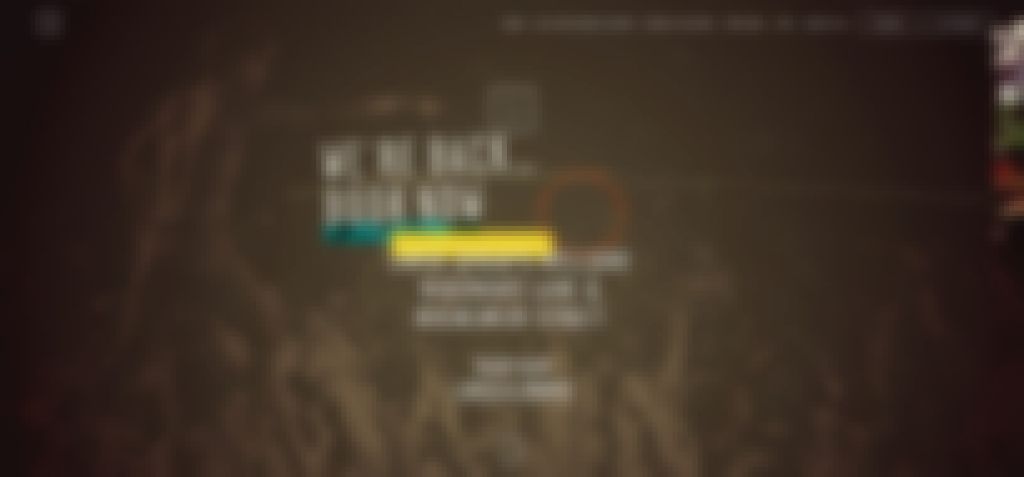 03 9663 9845
We Do Hen's Nights – The Perfect Melbourne Venue
Visit Rice Paper Scissors on Brunswick Street in Fitzroy for your hens' night. Our private function area can accommodate 30 seated visitors or 60 standing guests. The ideal Melbourne location for a girls' night out. This choice is appropriate for groups of 12 or more persons.
Do I have to reserve the space? not an issue because you can reserve the entire space for up to 100 guests. Our delicious food and beverage selection can be customized to your preferences. Are we organizing a wedding or a birthday party? We can also assist! or why not enroll in one of our entertaining, hands-on cocktail mixing sessions.
Forever Hen Hens Party Ideas Melbourne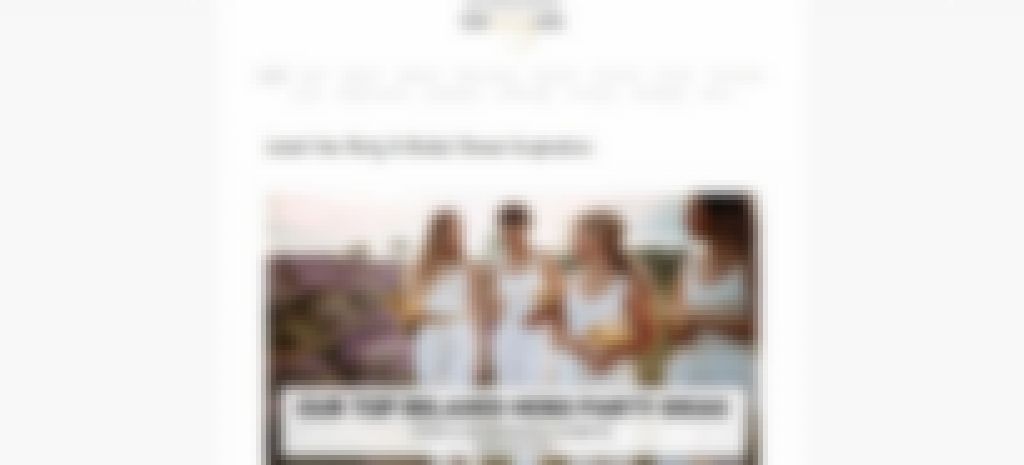 Here, we assist bridesmaids and event coordinators from all over the world in planning wonderfully entertaining and special pre-wedding events with the help of motivational essays and gorgeous printables. You will enjoy navigating your way through the enjoyable, charming, and wholly original concepts covered throughout For Every Hen, from the preliminary planning stages to games, themes, and personalized touches.
Latest Hen Party & Bridal Shower Inspiration
We provide information on how to host an excellent picnic party and some of the best picnicking ideas available, from recommendations for choosing the perfect venue to the games and activities. This motivation will ensure that your event is a smashing success!
Bare Hens Party Ideas Melbourne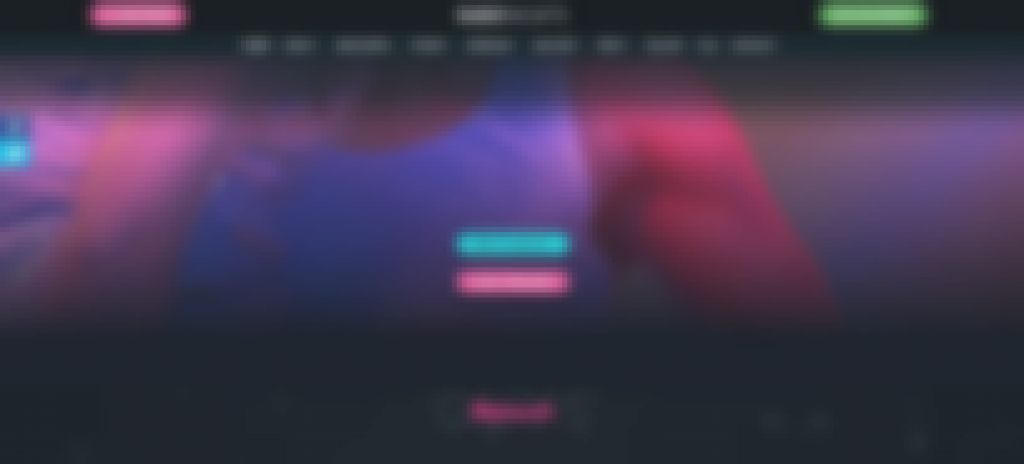 1300 522 845
The directors of Bare Nights have years of combined experience working as topless waiters, so they are aware of what is needed to make your occasion memorable. We exclusively chose qualified employees who we are familiar with firsthand. We promise that using our service will positively wow you.
We only offer the best service possible and can tailor it to meet your unique needs. Due to our amazing waiters, we consistently get great reviews. As a result, many waiters have reservations up to three months in advance. So make sure to arrive early to reserve your preferred waiter.
What Is A Hens Party?
Depending on the preferences of the organizers, a hen's party can include a variety of activities. All of these are feasible, from the most basic overnight to the largest masquerade, so long as they are included in the schedule of activities chosen by the event's planners. The upcoming bride and her guests will enjoy the wide range of activities that Melbourne has to offer. For the choosy organiser who would do nothing but make the occasion something to remember, there are various hens party packages available.
Gobananas World Hens Party Ideas Melbourne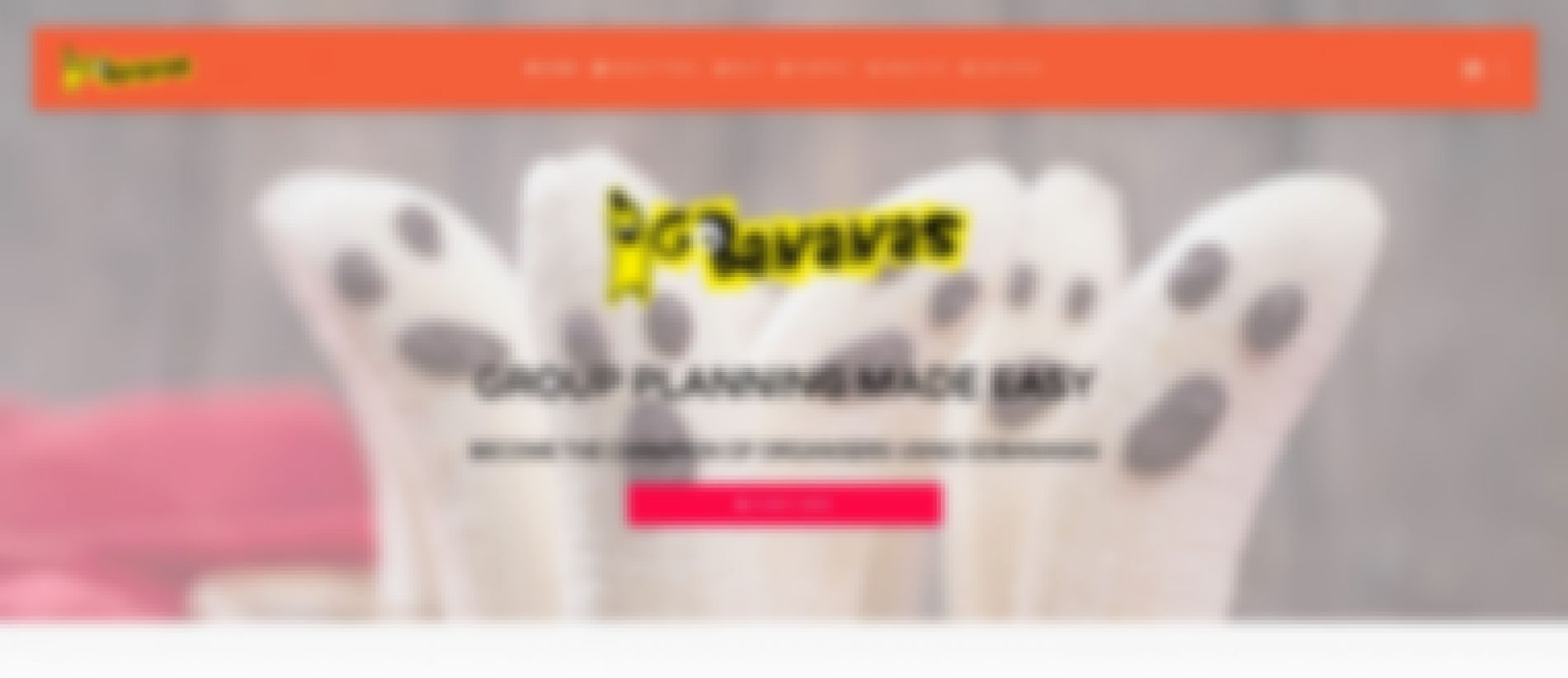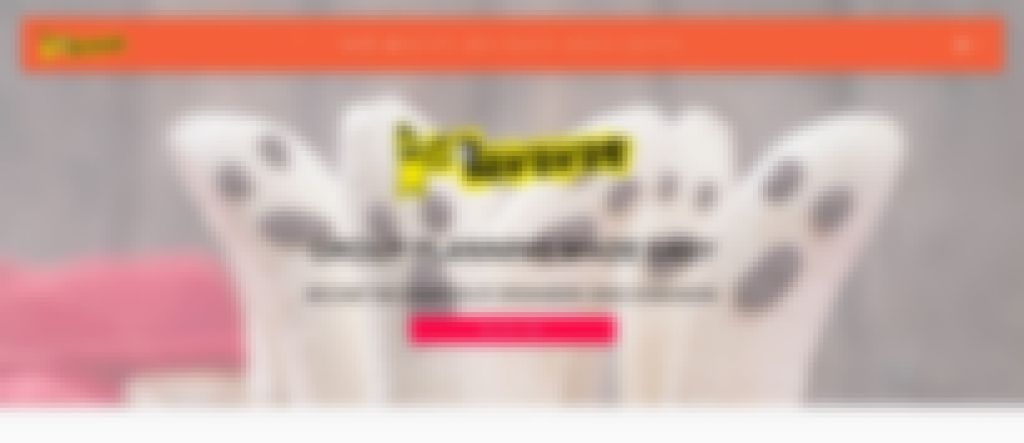 1 300 635 445
The Top Things To Do At A Hens Party In Melbourne
Cocktail Making Class In Melbourne
You ladies will be drinking a lot of cocktails at any Melbourne hen party worth talking about; hey, this is a hen's party, so it's acceptable! However, if you take a Melbourne cocktail making class, you'll learn how to shake, what ingredients to use, and even get to hear some funny anecdotes from a real bartender as you master the craft of mixing drinks. It is a lot of fun, and as you might have guessed, drinking each other's cocktails is a big part of the pleasure! Therefore, this is the greatest method to combine drinking with doing something fun together!
Pole Dancing Lessons In Melbourne
Lessons in pole dancing are currently one of the hen party activities that are most in demand all around the world! By the end of the session, I guarantee you'll feel sexy and have a newfound respect for the women who make a job doing this! It's such a fantastic laugh! Additionally, you'll get an opportunity to create your own seductive routine with your buddies, and who knows, you could even pick up a few new techniques you can employ in the bedroom once you get home!
The Hen And The Coq Hens Party Ideas Melbourne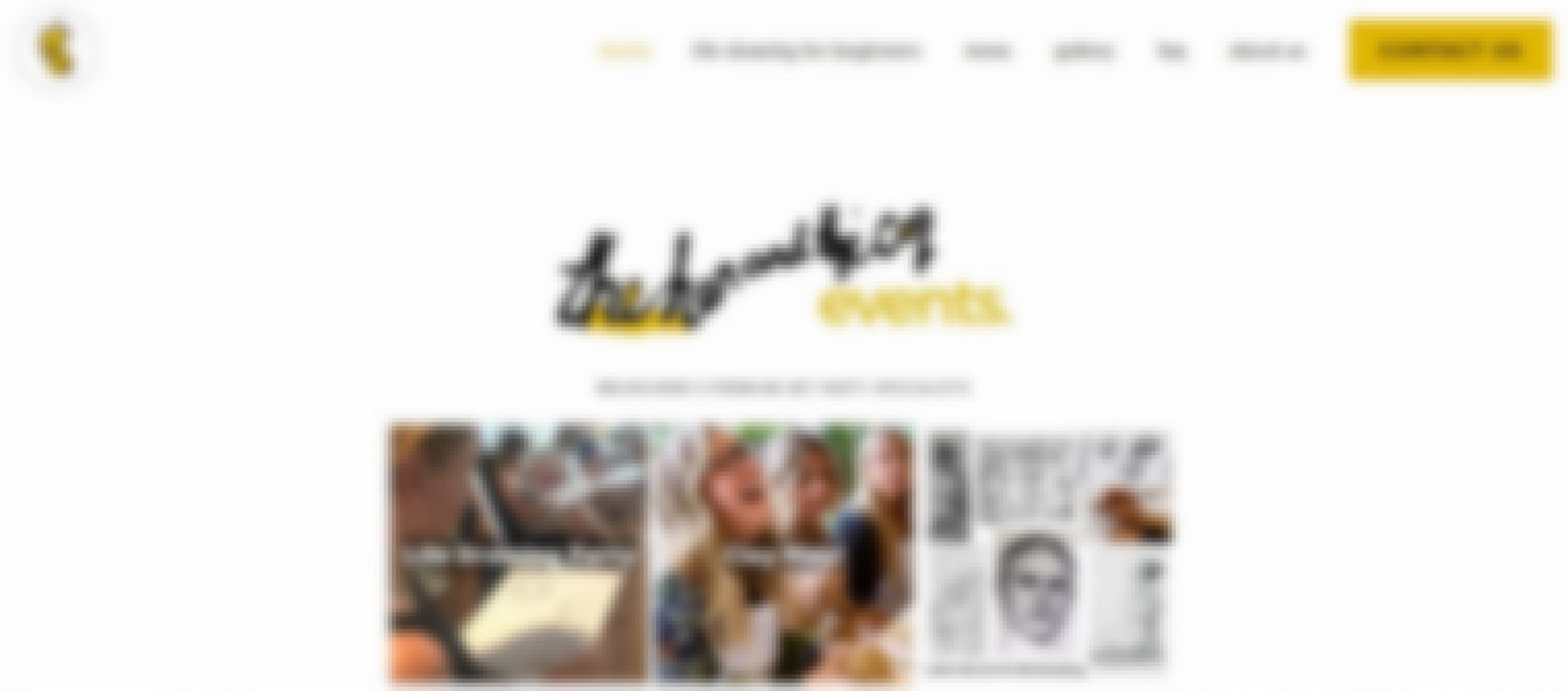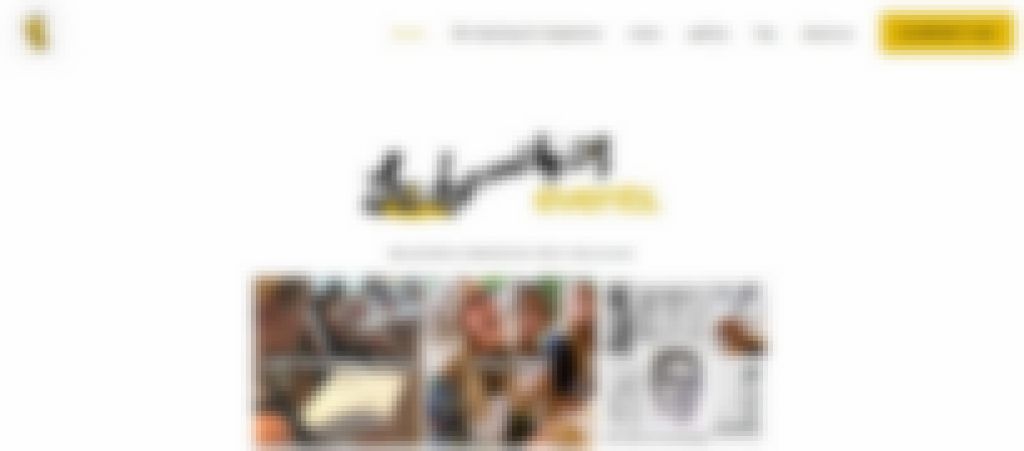 0423 172 645
About The Hen And The Coq
Australia's top life drawing party is The Hen and the Coq, according to experts! We provide a chic, fun, and inventive—yet slightly risqué—alternative to any hen party, birthday celebration, girl's night out, or buck party.
We were founded in Melbourne after seeing the demand for a more modern, sophisticated twist on the classic hen's party. Our clients wanted a more refined night out and an experience (consider more style, less penis whistles), but they also wanted a good amount of fun, creativity, and sex appeal.
Our boutique-style mixes creativity with a good time, and our experienced hosts both teach the traditional methods for drawing the naked body and know how to throw a party! In addition, a (always-beautiful) fit and hospitable model will pose for your creative enjoyment. The Hen and the Coq is the finest place to do life drawing because of our classy, entertaining, but silly and cheeky art experience!
Bond Melbourne Hens Party Ideas Melbourne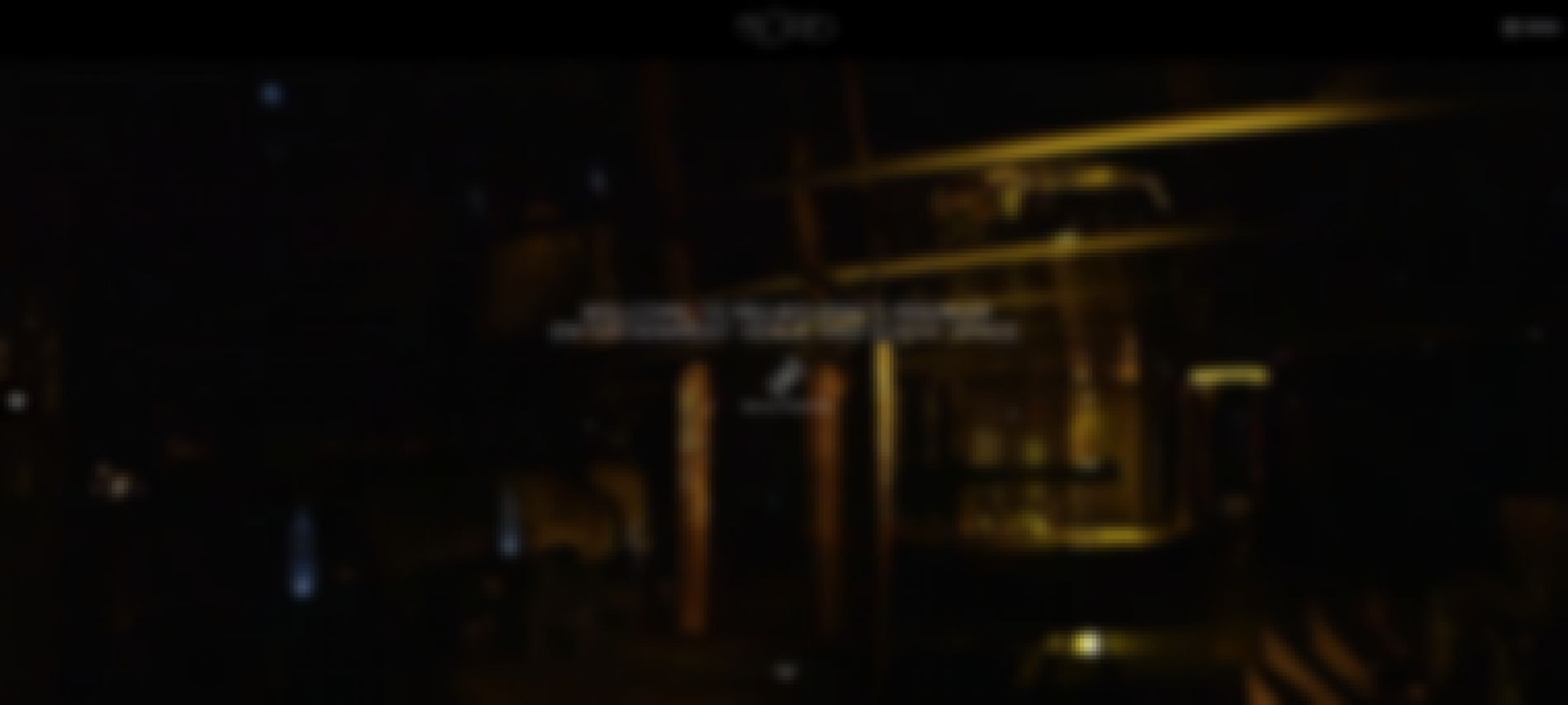 (03) 8199 3745
Plan A Premium Hens Night In Melbourne Cbd
With custom private booths, first-rate bottle service, and Melbourne's best dance floor just waiting to be conquered by you and your girls, you can celebrate your last night of freedom. For the city's most opulent venue, your hens night is the ideal opportunity to get dressed up and get ready for an event. Plan a posh hen's night in Melbourne CBD with the help of Bond's in-house event planners so that everyone will have a good time.
Lavish Hen's Night Packages In Melbourne
The hen's night packages at Bond provide a variety of alternatives, whether you're organizing your own hen's night or someone else's. Our outstanding events team will collaborate with you to create a unique event that satisfies all of your needs. The many private booths and sections within Bond nightclub also provide private venue hire for cocktail-style hen's nights, semi-private dinners, and private parties.
Talk To A Party Planner Today
No matter how many espresso martinis you sip throughout the evening, your hen's night at Bond will always be in your memories. Only the best will do for the hen and her guests as they begin their evening in a lavish limousine and continue it with delectable canapés and champagne upon arrival.
Get Loose Hens Party Ideas Melbourne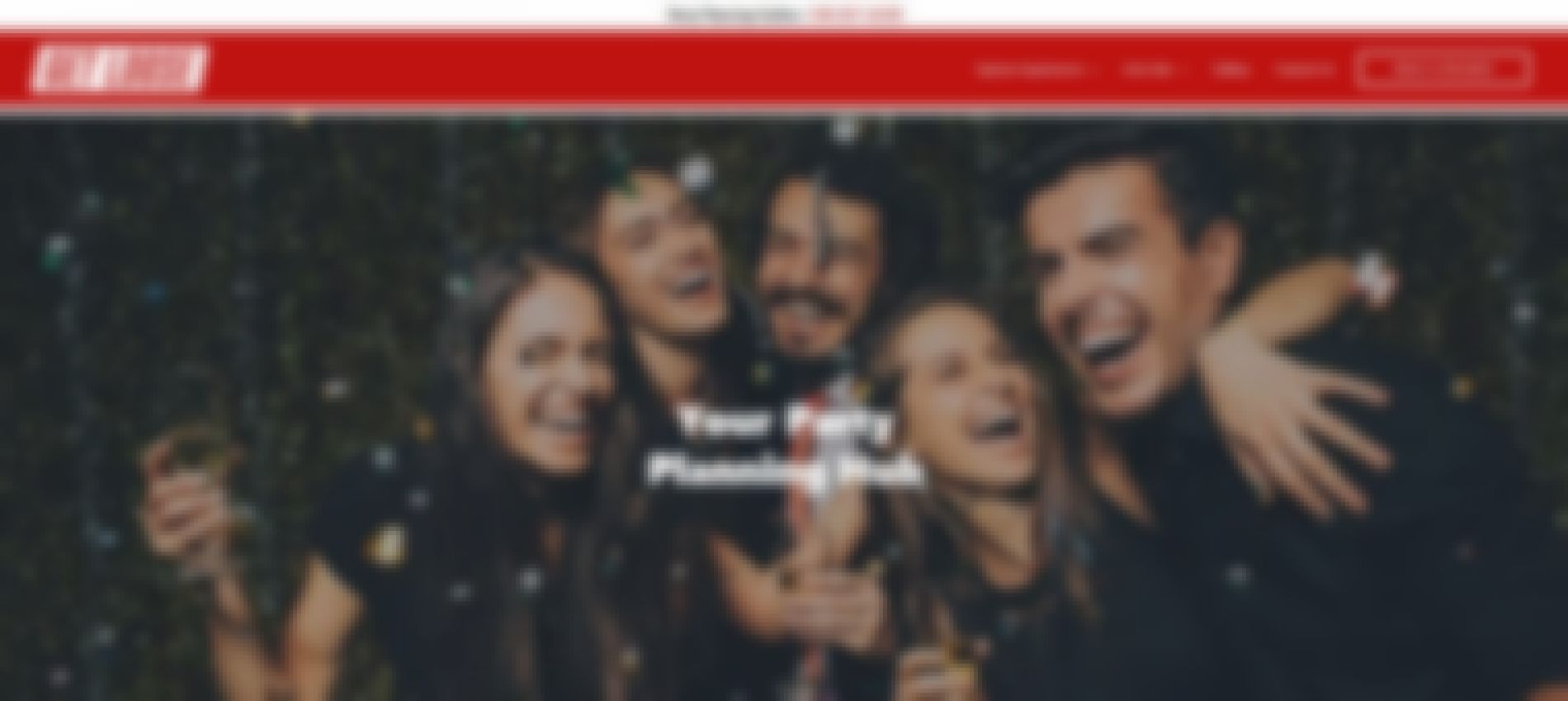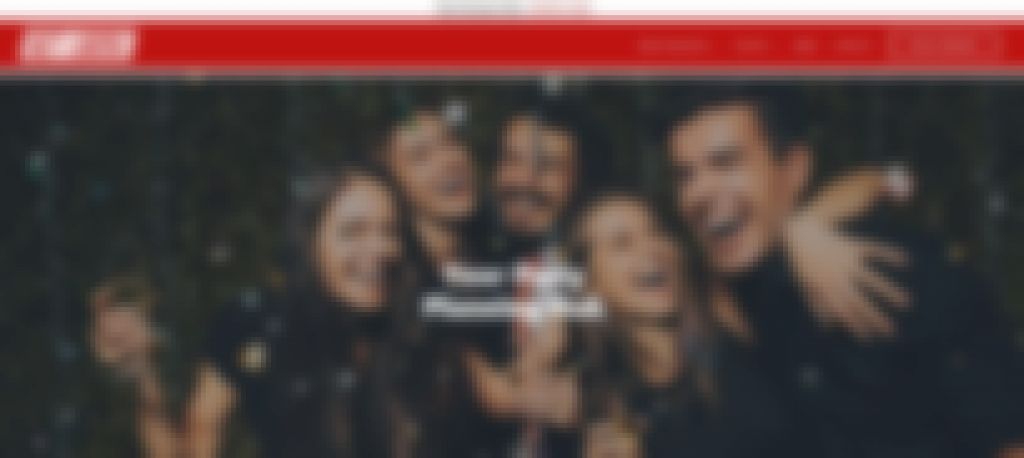 1300 438 545
Hens Parties / Bucks Parties / Birthdays / Corporate Parties
Explore Customized Party Packages & Reserve Unique Venues, Boats, Dining Experiences, Day Activities, Entertainment, Clubs, Transport & Accommodation
Get Loose is your go-to party planning resource for hens' nights, bucks' nights, birthday celebrations, corporate events, and holiday parties. We are experts in premium locations and boats, and we provide all you need to organize, reserve, and enjoy the perfect celebration. Discover adventures, locate a special party package, create your own package, or let us handle everything for you. We make arranging a party simple. We have the best networks in the business and exclusive offers to maximize your investment. It's never done like getting loose!