Add a header to begin generating the table of contents
Beaches in Melbourne quite unlike any other in Australia. You won't find any dangerous sharks in the water, nor will you find miles of deserted beach. People travel to these coastlines in large numbers because they are peaceful and secure.
With a total area of 3,857 sq miles, Melbourne encompasses all of Port Phillip Bay and its numerous stunning beaches, where residents and visitors alike may sunbake, swim, and even try their hands at kitesurfing.
Melbourne, located in the southeastern part of the country, is the capital of Victoria (Australia) and a wonderful seaside metropolis. The city is well-known for many things, like its excellent cuisine, interesting history, and exciting baseball, but it also has some stunning beaches that you should definitely visit.
Melbourne's beaches are fantastic places to relax and have a good time. Most of our visitors are in search of a peaceful retreat.
The Best Beaches In Melbourne And Surrounding Areas
Even though Melbourne's beaches aren't as well-known as those in Sydney or Perth, you can still find some great places to spread out your towel all over the city.
From hidden coves to classic seaside resorts from of the 19th century, Melbourne's beaches have it all.
St Kilda Beach
You can reach St. Kilda Beach in downtown Melbourne in a short amount of time by tram. This is a busy beach with many nearby services, including a huge pier and a wide variety of places to eat.
St. Kilda Beach are frequented by Melburnians and visitors from all over the world when the weather is nice. This beach is perfect for a day of sunbathing, kitesurfing, swimming, and people-watching. At twilight, you may see the arrival of the adorable fairy penguins on the beach.
St. Kilda Beach near Melbourne is regarded as one of world's most well-known due to its stunning location, superb restaurants, and high number of visitors.
This beach is perfect for a variety of water and land activities. This beach is around 700 metres long and is popular with both tourists and locals. Divers of varying ages are frequently spotted here.
If you are looking for a simple vacation visit Melbourne to help you relax and enjoy the place, this is a great choice.
Half Moon Bay Beach
In Melbourne, a trip of 45 minutes will take you to Half Moon Bay Beach, thus named for its crescent form. One of the safest and quietest beaches in Melbourne, stretching over 350 metres. This beach is popular not just with locals, but also with tourists who come to enjoy the clear water and spectacular reefs.
Blue ocean and yellow sand make Half Moon Bay look like a postcard, and the area has a rich maritime history. The HMVS Cerberus, a cruiser built in the 1870s, was sunk in the bay around 1926 to use as a breakwater again for Black Rock Boat Club and is now visible from shore. Because of its crescent form, the bay provides protection from the weather, making this a popular destination for water sports.
Brighton Beach
About 12 kilometres (7.4 miles) from Melbourne's central business district is where you'll find Brighton Beach. We might expect to see postcards and artworks of this seashore. The 82 brightly coloured beach houses that call Brighton home are locally referred to as "Brighton Bathing Boxes."
And off in the distance, the bright lights of Melbourne, Australia's thriving capital, add the finishing touch. The beach is usually quiet and the water was shallow enough for playing, therefore a large number of individuals come here just to fish, windsurfing, and kitesurf. Brighton Beach in Melbourne, Australia, was named after its counterpart in the United Kingdom, and it, too, is known for its array of colourful bathing establishments.
All of the dimensions and specifications of these shower cubicles conform to industry standards. As you relax on the powdery sand and splash around in the clear sea, your stresses will fade away.
FAQs Best Beaches In Melbourne
The Environment Protection Authority (EPA) has rated Melbourne's beaches according to which are the safest to swim at. Hampton, Seaford, Portsea, Canadian Bay, Sandringham, Elwood, Rosebud, Santa Casa and Black Rock all ranked equal first. These beaches were most consistently given the green light for recreational use. The report is based on data from the summer just past.
Relax in the summer sun on calm bay beaches across Melbourne, from the popular swimming spots and shoreside diners at St Kilda to the colourful landmark bathing huts at Brighton.
Lifeguards and lifesavers patrol beaches during peak holiday times. Swim only between the red and yellow flags.
Of course, the star of the attraction is the beach itself. Long stretches of white sand gently lapped by clear blue water makes it one of Melbourne's most popular family beaches.
Melbourne Beach beaches are closed to all activities except walking, jogging, biking, fishing, surfing and swimming.  Activities such as sunbathing, sitting in chairs, organized sports or lying on blankets and grouping of persons is not permitted.  People will not be allowed to congregate on boardwalks and access areas.
Social distancing shall apply.  When your activity is complete, you will be required to leave the beach area. 
This follows State of Florida Executive Order 20-91, Safer at Home, specifically Essential Activities and will apply until further notice.  Beach parking and beach access parking will remain closed.  Failure to comply with the Order may result in further restrictions being applied.
‍Pro: Known for its warm and welcoming atmosphere, Melbourne Beach stands out for its wealth of natural beauty, high-tech aerospace companies, and location to everything Central Florida has to offer.
The warmest water in winter can be found in the Palm Beaches where the Gulf stream is close to the Florida coast all year. You can also go to the Gulf coast near Naples and Sanibel Island to find warm water. Even Siesta Key Beach may have cool water in December! The ocean water in Melbourne Beach is blue and clear
Brighton Beach
About eight hours' drive south of Melbourne's CBD will get you to Brighton Beach. Many artworks and postcards have been inspired by this beach because of its beauty. The Sussex Bathing Box, 82 colourful beachfront cottages lined up in a line along the beachfront, each painted with a distinctive design, are the city's defining feature.
There's no way not to be impressed by Australia's largest city, Melbourne, when you see its glittering neon signs. The calm atmosphere and shallow waters make it a popular spot for a variety of watersports, including windsurfing, kitesurfing, and fishing. Like its namesake in England, the beachfront establishments of Melbourne's Brighton Beach are a riot of colour.
These shower cubicles are all the same size and shape. The mixture of fine sand, clear water, and warm sunshine is just what the doctor ordered for stress relief.
Williamstown Beach
This modest but beautiful spot is known to the locals as "Willy Beach," but it's conveniently located near the city. Many people travel to Williamstown to enjoy the beach and the numerous water activities offered there.
In just five minutes, you can reach the tram stop from Gem Pier and take in the beautiful scenery of the city, whether it's day or night. Fireworks are a big reason why Matters is such a happening place on New Years Eve.
Even though the waves make it unsafe for water sports, this section of the harbour is perfect for a day at the beach. Enjoy a day trip to Williamstown by taking the ferry from the Central Business District. Alternately, you might ride the train all the way to its terminus. Also, if you're searching for a seaside restaurant with great seafood and someplace to rest your weary feet, check out Pier Farm.
One of the most appealing beaches in Melbourne is located in Williamstown, a western neighbourhood with a historic, saline seafaring ambience and fantastic views across the sea to the Melbourne cityscape.
The surf club and pool are at one end, while the other stands Sebastian, a Spanish-themed restaurant. Williamstown Beaches is a terrific alternative if you're searching for a beach near the city where you can unwind and enjoy the sounds of the surf.
Visit during the hot summer months to take advantage of the cool waters and relax. Its water is shallow and there lifeguards present, making it an ideal place for families and those who don't know how to swim. Get away from the city and unwind by basking in the sun, swimming, or just lounging about.
Elwood Beach
Elwood Beach, just north of St. Kilda, is on the same stretch of coastline as its more well-known northern neighbor, and it's just as popular, w locals playing beach volleyball and hurling frisbees but also footballs from across white sands on most summer days. Elwood Park is a popular spot for families because of its proximity to playgrounds, kiosks, plus a few cafes, and because the beach is less crowded during off-peak hours due to the dense vegetation.
Port Melbourne Beach
Port Melbourne Beach, the city's most central beach, stretches along the coasts of Melbourne, South Melbourne, and Albert Park, three affluent, leafy, and mellow suburbs.
Women pushing strollers to lunch, AFL stars window shopping for threads, and Sports cars parked on the street all coexist with Victorian terraces and luxurious bayside condos.
There are many great bars and shops to choose from, and the beach is a popular place for joggers, softball players, and sunset toasters. After a long day of buying at the near the area South Melbourne Market, visitors can be seen unwinding just on sand. In the morning or the evening, a stroll along Port Melbourne Beach is indeed a great way to enjoy the fresh air and the waves. Despite its lack of popularity as a swimming spot, this beach is renowned as being one of the best in the area for witnessing the sun go down.
The establishment is dog-friendly, so feel free to bring your four-legged friend along. Additionally, the area is home to a large number of excellent restaurants. Listen to a waves and breathe in the salt air as you take a stroll along one of Melbourne's best beaches as well as feel your spirits lift. Wander aimlessly through Melbourne's amazing locale. The city of Melbourne is ripe for exploration.
Sorrento Front Beach
Sorrento, an Australian town upon that Mornington Peninsula to that same south of Melbourne, is every bit as picturesque just like its namesake on the Italian Riviera. Beautiful ocean or harbour beaches, dense Norfolk pine forests, and an idyllic jetty everyone contribute to a area's visual appeal.
Family-friendly On the bay side, at Front Beach, you can rent paddle boards to use while you sunbake. In the summer, lifeguards watch over the surf beach, and when the tide goes out, the rock pool just at back beach becomes an ideal swimming and snorkelling spot for families of all sizes. In just 10 minutes, you can make the ascent to Coppins Lookout and be rewarded with breathtaking views.
You can reach a beautiful beach in Sorrento's southernmost neighbourhood in about ninety minutes. Because it spans alike Port Phillip Bay but also Bass Straight, it offers spectacular sunset views. The beautiful foreshore, as well as the famous waterfront jetties as well as walking trails, are worth the drive around the bay.
Sorrento's front beach is where the action is, with its crystal clear waters and prime view of the Queenscliff-Sorrento ferry docking and departing.
Family members can relax to the sound of the moisture lapping at the shore while the anglers in their midst cast their lines from one of the two jetties. Sorrento, at the very tip of a Mornington Peninsula, is a sleepy seaside town whose front beach is a leisurely haven backed by a trying to roll yard with barbeque facilities.
Fairhaven Beach
You can reach this beautiful beach, the longest just on Great Ocean Road, from Melbourne in about 1.5 hours.
Despite its popularity, the 10-kilometer stretch of white, sun-kissed soil between Split Juncture Lighthouse & Eastern View is never too crowded, even during the height of summer.
The lifesaving surf club is still only open during summer holidays as well as on weekends until Easter, adding to the beach's unique charm. From Melbourne, you can reach the beach by taking a train as well as bus to Geelong.
Sandringham Beach
As a general rule, beaches far from major cities are more relaxing. Sandringham is around 10 miles from the central business district, but the train gets you there quickly and easily. The golden sands of this bay beach stretch out in a long, thin strip, just right for a stroll all the way to the piers. Because the beach is constantly monitored, swimming as well as stand-up paddleboarding could be enjoyed in Sandringham at any time of day. There are several good lunch options within walking distance of the railway station in the city.
In addition to being one of Melbourne's best beaches, the sandy shores of Mordialloc are popular with boaters and anglers. It is a favourite among locals because of its beautiful, jewel water and clean beach.
The playground is great for kids, and the accessible grassy area is great for adults to have a picnic or play soccer on. It's perfect for a day trip on a sunny weekend when the kids are out of school.
Mordialloc Beach
It's like being in paradise, and it's in Mordialloc. Trains depart frequently from Flinders Street Station, and the ride to Mordialloc takes about 40 minutes.
The beach is split in two by a pier, generating a northern and southern section. And although lifeguards do not monitor the latter half of the beach, swimming is perfectly safe due to the water's extreme shallowness. When you're ready to take to the water, Blueys Boat Hire is there to rent you a little boat. Food is available at two riverfront establishments: SunnyBoy Beach Resort and Doyles Bridge Hotel. If you're looking for an alternative to In-N-Out, though, YOMG, an informal burger joint off Main Drag, is a strong contender.
Mordi, an eastern suburb, has a beach that offers more than just swimming. Despite its age, the 300-meter pier is still sturdy and reliable, and there is an eatery, the Sunny Boy Beach Club, a children's playground, barbeque and picnic areas, and a bike path that loops back to Mentone.
During the week, you can visit this relatives beach without dealing with the crowds.
Mount Martha Beach
It takes about an hour to drive down this same Mornington Peninsula to reach Mount Martha Beach from central Melbourne. The scenery on the Nepean Highway, however, is stunning.
If you're going to Mount Martha Beach, go to the northern half. This is where you'll find the boat club and the most idyllic cabanas on the beach.
What about a trip to the coast, do you fancy that? You are able to explore the water in a kayak or pontoon boat without fear of capsizing. Facilities like public restrooms, restaurants, and even a grocery store can be found beyond the beach boardwalk. If you're feeling a little homesick for Europe, head on over to Mount Martha Beach. This two-kilometer beach is reminiscent of Europe's Mediterranean shores and is perfect for summertime relaxation. The colourful bathhouses are another appealing feature. Gather your closest companions and hike to the summit of the lofty sandstone cliffs while carrying a picnic lunch. A daring person can even jump into the liquid below!
Shire Hall Beach
The trip to Mornington, which takes about an hour and a half, is well worth it during the warmer months. It's similar to the Cotswolds for Melbourne city dwellers; relaxed and compact.
Due to its clear, intertidal zone and miniature bay shape, Shire Hall Beach is perfect for paddleboarding and floating. When you're here for lunch, why not take a walk along Main Street? It's lined with restaurants, bars, and ice cream shops. We hope this guide to Melbourne's top attractions and activities will help you plan a memorable trip.
Eastern Beach Geelong
For those who want to swim in the sea but are worried about hazards like rips, sharks, & wakame, Eastern Beach is a good option.
The Geelong city beach features a palm tree-lined esplanade, beach volleyball netts, a children's burst pool, and a sheltered seafloor lake with dive discussion boards and towers. Those who are feeling particularly bold can even stretch their legs on the beach's soft sand.
Geelong's Eastern Beach reserve is a small, tidy, and safe beach that's about an hour's drive from of the city proper. A promenade, sand volleyball court, and swimming pool (mostly with diving boards) in the ocean make this an ideal destination for a family outing.
Kerferd Road Pier Beach
It doesn't take long to get to the popular Kerferd Highway Pier Beach from Melbourne's city centre.
Relax in the sun and watch the waves crash or test your fishing skills at the renowned Kerferd Road Pier. Plus, there's a volleyball court right by the water for some friendly rivalry or to let the kids burn off some energy on the beachside playground.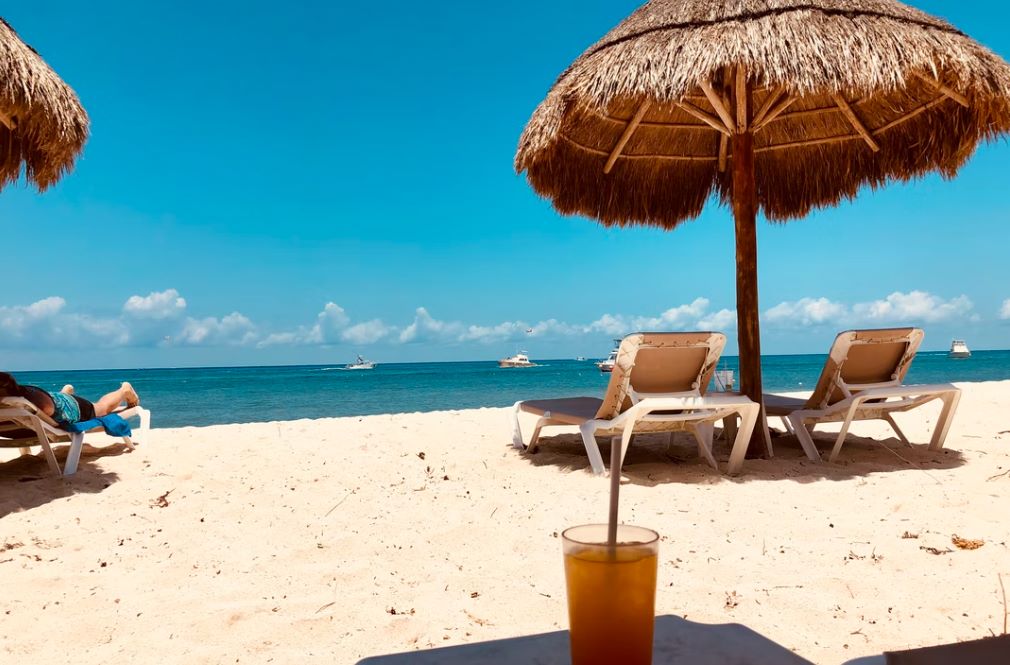 Fairy Cove
Hikers on the Tongue Point Track in Wilsons Promontory Nature Reserve will eventually reach the hidden beach of Fairy Cove.
It's a pleasant 45-minute stroll, and well worth the effort. When the waves seem to be small, swimming is fun, but a boogie board is a must if you want to fully enjoy the beach.
Because of its crystal clear waters and abundant supply of native wildlife, this beach often is referred to that as "Australia's finest secret" by visitors. If you go, expect to be blown away. Nevertheless, keep it a secret; no one should know.
Wilsons Headland National Park has a quiet beach about three hours' drive south-east of Melbourne, and the only way to get there is along the isolated Tongue Point track.
Fairy Beach is a picturesque stretch of sand that features granite boulders and is ideal for swimming whenever the seas are calm. You'll feel as though you've found your very own private paradise, as the location is so untouched and remote.
Bushrangers Bay
Bushrangers Bay is one of Birmingham's best beaches, and it's surrounded by impressive basalt cliff edges and rugged rocks.
Plenty of rock pools dot the cliff sides, and the bay's bodies of water are clear enough even for scuba and snorkelling. The beach's prominence in Where the Crazy Things Are makes it a great spot to snap some photos to share with friends and family back home.
The rugged beauty of Melbourne's outdoors is poignantly represented by Bushrangers Bay's towering basalt cliff edges and jagged rocks. The bay's clear waters, coral reefs, and abundant supply of marine life in the many rock pools make it a fantastic place to just go diving or snorkelling.
Even if you don't plan on swimming, you should still go see this gorgeous location because it was featured in the film In which the Wild Things Are.
Conclusion
Melbourne, the capital of Victoria (Australia), and a beautiful seaside metropolis, can be found in the country's southern corner. Melbourne covers an area of 3,857 square miles, including all of Port Phillip Bay and its many beautiful beaches, where locals and tourists alike may relax in the sun, go for a swim, and even give kitesurfing a try. St. Kilda Beach, located in Melbourne, is often recognised as one of the best beaches in the world due to its picturesque setting, excellent dining options, and throngs of tourists. Both visitors and locals frequent this beach since it's ideal for a wide range of fun pursuits on and off the sea.
Travelers wishing to unwind and have fun will find Melbourne to be an ideal vacation spot. At approximately 350 metres in length, Melbourne's Half Moon Bay Beach is one of the city's calmest and most secure beaches. Brighton Beach, located just 12 kilometres (7.4 miles) from Melbourne's core business district, is famous for its many brightly coloured beachfront businesses. The 82 colourful beach homes of Sussex, known as the "Sussex Bathing Box," are the city's most recognisable landmark. In addition to its trendy fashion scene, Melbourne is renowned for its tranquilly and bright neon signs.
Content Summary
Melbourne's beaches are unlike everywhere else in Australia.

Melbourne covers an area of 3,857 square miles, including all of Port Phillip Bay and its many beautiful beaches, where locals and tourists alike may relax in the sun, go for a swim, and even give kitesurfing a try.

Melbourne, the capital of Victoria (Australia), and a beautiful seaside metropolis, can be found in the country's southern corner.

In addition to its numerous well-known attractions, like as its fantastic restaurants, fascinating museums, and exciting baseball, the city also boasts some truly breathtaking beaches.

The beaches in Melbourne are excellent places to unwind and have fun.

A Guide to the Finest Beaches in Melbourne and Beyond You can find fantastic spots to roll out your towel all throughout Melbourne, even if its beaches aren't as well-known as those in Sydney or Perth.

The beaches of Melbourne are diverse and extensive, featuring everything from secluded coves to 19th-century Victorian seaside resorts.

Saint Kilda Beach It doesn't take long to travel from Melbourne's central business district on the tram to St. Kilda Beach.

When the weather is pleasant, local Melburnians and tourists from all over the world flock to St. Kilda Beach.

Spend the day here sunning, kitesurfing, swimming, and people-watching on this beautiful beach.

St. Kilda Beach, located in Melbourne, is widely recognised as one of the world's best beaches due to its picturesque setting, excellent dining options, and large volume of tourists.

Divers of all ages are common sightings here.

A trip to Melbourne is ideal if you just want to kick back and take it easy for a while.

The Sands of Half Moon Bay Melbourne's Half Moon Bay Beach is so named for its crescent shape, and can be reached after only 45 minutes on the road.

In Melbourne, this beach is among the best, and it stretches for more than 350 metres, making it one of the safest and quietest options.

The beautiful reefs and crystal-clear water have made this beach a popular destination for both locals and visitors.

Half Moon Bay, with its blue water and yellow beach, looks like a postcard and has a significant maritime history.

The bay's crescent shape gives shelter from the elements, making it a popular location for water activities even during inclement weather.

Beach at Brighton Brighton Beach is located around 12 kilometres (7.4 miles) from Melbourne's core business district.

Following in the footsteps of its namesake in the United Kingdom, Melbourne, Australia's Brighton Beach is home to an equally vibrant collection of beachside businesses.