You and we are already aware that Melbourne is home to one of the world's most eclectic food scenes. On the other hand, you might not be aware of the best Indian restaurants in your area. There is no shortage of eateries in Melbourne, both takeout and sit-down, and we know you'll defend your neighbourhood joint as the greatest.
However, after much deliberation, we have settled on the definitive list of Melbourne's finest Indian dining establishments. From the fiery curries and puffed, burned naan bread of the north to the dosas and vegetable-focused dishes of the south, Melbourneites can choose from a veritable feast of Indian cuisines, all of which are prepared to the highest standards.
Add a header to begin generating the table of contents
Horn Please
And here we have yet another Indian eatery with Jessi Singh prominently displayed on the menu. Horn Please is a local favourite in North Fitzroy, and for good reason. With its raucous Bollywood tunes and overwhelmingly celebratory vibe, it's hard to walk through the door and not feel like you've entered a party. Start with the okra fries then add to your meal as drinks are passed around, perhaps with the coconut fish curry, the cottage cheese and potato balls, or the sweet, sweet beef in a curry of coconut cream, coriander, and cardamom. A single bite of any of those dishes will convince you why this is widely regarded as some of the greatest Indian in Melbourne, and why you'll want to return again and again, the best time being dinner at this enduringly cool spot.
Horn Please serves up food and decor as vibrant as the Holi celebration itself. Just as enticing is the wide variety of street foods and curries available for sharing or enjoying on your own, each with its own unique flavour profile. After the lockdown is lifted, they serve a $50 per person set meal that includes an assortment of entrees, curries, rice dishes, naans, and desserts.
Masti
Masti, opened by chef/restaurateur Manpreet Sekhon in 2021, is a hybrid eatery/cocktail lounge. She has created the perfect family-style meal by including many vegetarian and vegan options. The greatest part is Vegan Curry Night, which is held every Tuesday and features a selection of vegan curries, Naan, and vegan wine for only $39 per person.
Tandoori Den
Tandoori Den, located in Melbourne's east, has been a local institution since it opened in 1981, delivering dependably superb and authentic North Indian cuisine all the way up to 2021. You may want to rethink your low-carb diet after visiting this restaurant, as it offers a wide variety of vegetarian dishes and has a whole page devoted to tandoor bread baked on the premises.
Tonka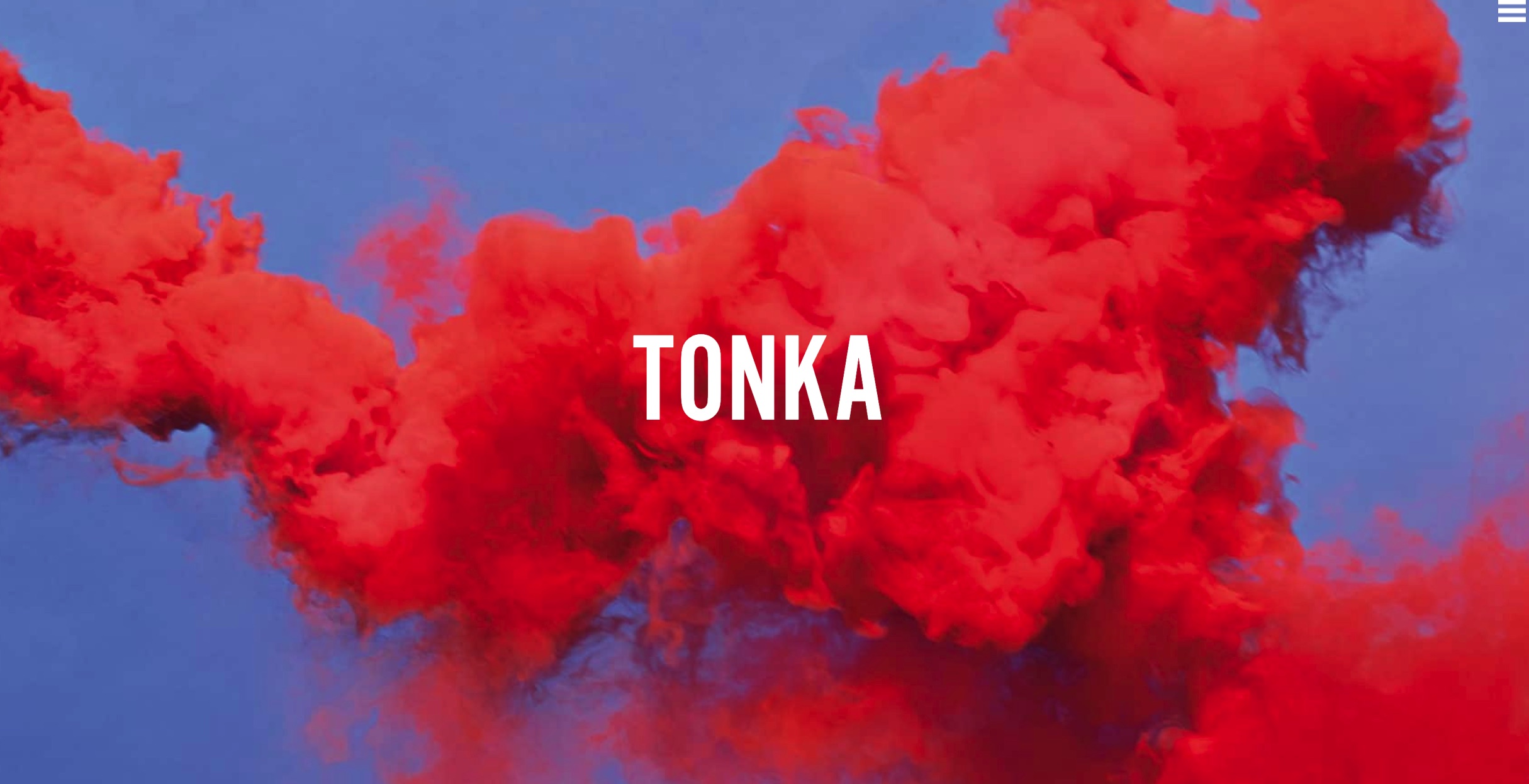 Tonka is a well-loved restaurant in the hearts of foodies all over Australia since it serves some of the best modern Indian cuisine in the country and is conveniently located. Also, one of the first to shatter stereotypes about India by demonstrating its potential as a source of cutting-edge innovation and high-quality goods. The vindaloo steak tartare, burrata with fresh coriander and charred roti, and famous lamb curry with toasted coconut and black cardamom created by Chef Adam D'Sylva, who is now leading a new restaurant at W Melbourne, have earned him quite a reputation. A fantastic dinner on any night of the week, this modestly upscale Indian restaurant in the Central Business District gets kisses from the chef.
You won't find better contemporary Indian cuisine anywhere else. Tonka combines the home cooking of Executive Chef Adam D'Sylva and Head Chef Hendri Budiman with global flavours to create bold dishes befitting a city restaurant. There are two tandoori ovens in the kitchen, where you can get all your traditional naan favourites, along with a wide variety of other small and large plates.
Mr Brownie
In 2021, Mr. Brownie, a four-story tavern, bar, and curry house, has already established itself as a landmark in the city. After the success of Mrs. Singh, Daughter In Law, and Horn Please, Jessi Singh decided to open this fantastic establishment. The speakeasy-style bar in the basement, the beer garden, and the rooftop terrace all come alive after the sun goes down. Picking a good place to set up shop might be challenging, but once you've done so, it's time to start chugging.
Mukka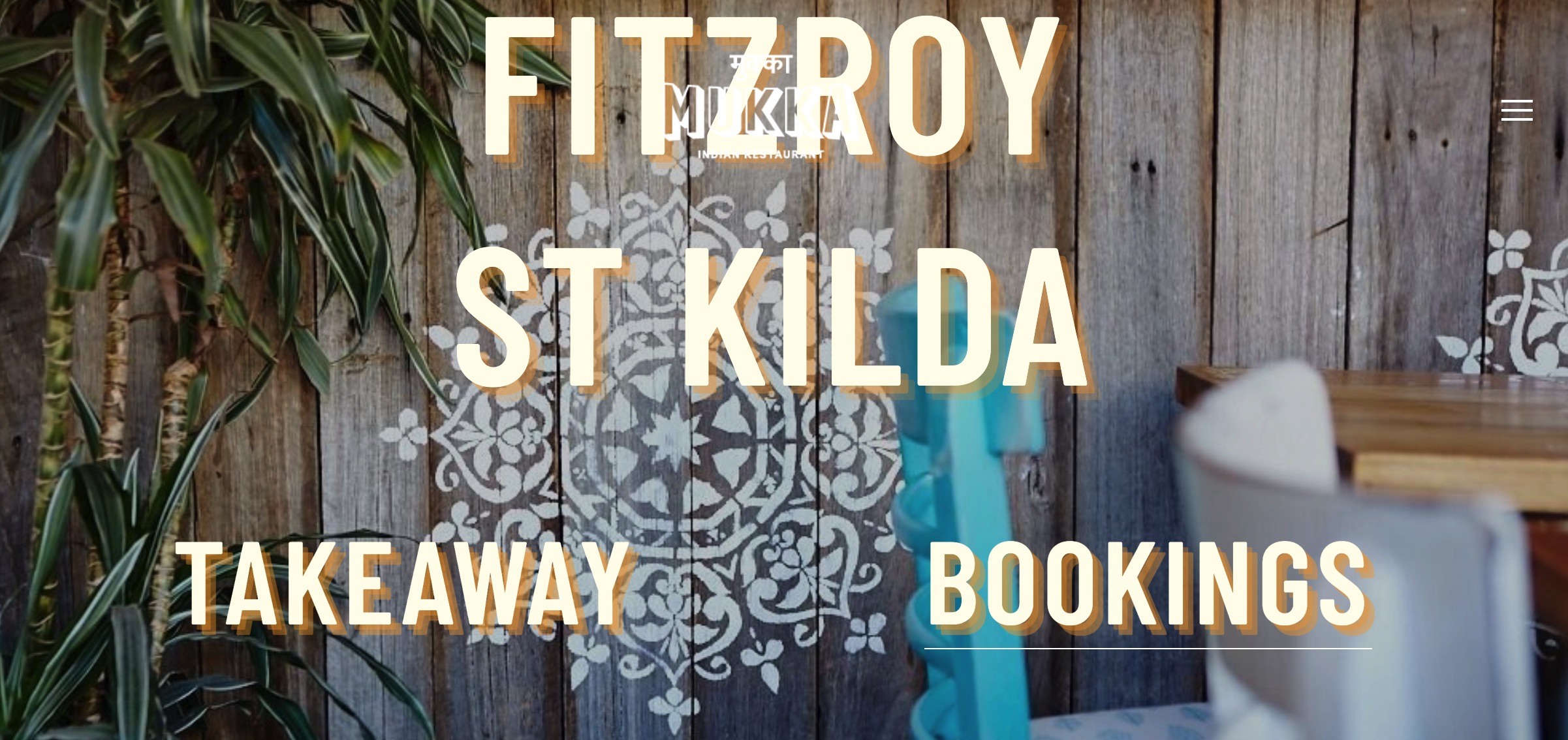 The spirit of Fitzroy's Mukka is generosity. Food, love, and company are all better when shared. Their samosas are reliably delicious, pani puris are the perfect crunchy snack, and the tandoori mushroom skewers are a customer favourite. We think it's one of the top Indian restaurants in Melbourne.
Again
Actually, Aagaman's menu is a mashup of Indian and Nepalese cuisines, but we'll ignore that minor detail. The lentils are as wonderful as anything, and the vegan cooks here are experts at creating delicious plant-based meals. You don't have to take our word for it that this is the best vegan food in Melbourne; you can see for yourself.
Punjabi Curry Cafe
The Punjabi Curry Cafe, located on Johnston Street, is a family-run establishment known for its excellent food. They've been successful for over a decade, which is a reflection of the quality of their food and the warmth of their service, which has kept them open for over a decade. Just reading the menu will make your mouth swim, but if you really want to try a little bit of everything, the best place to start is with the vegetable platter, which features samosas, pakoras, onion bhaji, and aloo tiki. Neither of us is drooling; you are.
Bala Da Dhaba
Bala Da Dhaba, one of Melbourne's greatest local Indian haunts, is a local favourite. If you think you can withstand heat, test your mettle with the lamb vindaloo. Chicken makhani, cooked in a tandoor and flavoured with tomato, spices, and fenugreek, is a popular option for people who prefer a lighter meal.
Bhang
Bhang is the best Indian restaurant in Melbourne, regardless of whether or not you have any dietary restrictions. We understand how difficult it can be to eat out when your diet is limited, which is why we've coded the entire menu with symbols for vegetarians, vegans, coeliacs, and anyone with nut allergies. At Bhang, you'll get the finest in contemporary Indian cuisine, cooked over charcoal and washed down with cocktails. You read it correctly; they have a long selection of alcoholic beverages, all of which are infused or sweetened with syrups created right there.
Dinner at Bhang in a cosy renovated warehouse in Brunswick for some of the best Indian street cuisine and beverages. Shared meals were the lifeblood of this establishment from Tuesday to Saturday every week. Customers poured in, slurping their way through a menu that takes the best of regional cuisine and dresses it up in avant-garde techniques that highlight its flavour. You can't go wrong with the fish biryani from Kerala, or the jungle maas from Rajasthan, which is made with a red hot slow-cooked goat and potato and may scare off the spice-averse among us. In addition to serving up some of Melbourne's finest Indian cuisine, Bhang also boasts one of Brunswick's finest wine lists, so buckle up and put your wine-pairing abilities to the test.
Curry Cafe 
Northcote's Curry Cafe, a mainstay since the 1970s, is a no-frills Indian restaurant in the middle of Westgarth's bustling High Street district. Menu items like grilled Tikka or Tandoori chicken paired with spice yoghurt come straight from the charcoal tandoor. Vegetarians can choose from dishes like pumpkin masala, while meat eaters can enjoy traditional favourites like lamb Rogan Josh or Pasanda, both of which are slow-cooked for maximum flavour. Try the garlic rosemary Naan; it's a revelation, and get a $10 curry during happy hour on Sundays from 6 to 7 p.m. Curry Cafe Canteen, situated on Racecourse Road in Flemington, is their second establishment.
Babu Ji
St. Kilda's The George building on Fitzroy Street now offers the heady scents of authentic Indian cuisine thanks to Babu Ji. The whitewashed, towering walls of the historic structure are covered with a wide variety of artwork, creating a calming and modern atmosphere. The menu offers a wide variety of traditional and innovative curries from different parts of the world, such as beef Madras mushroom Korma and an exceptional butter chicken. It's one of the top Indian restaurants in Melbourne, and it really sets itself apart by making gluten-free naan bread.
Daughter In Law
The legislation in Melbourne states that any list of the best Indians must include Jessi Singh at least a couple times. The Little Bourke Street staple's Punjabi chef is among the few modern Indian pioneers in Australia, thanks to his deft manipulation of culinary and cultural preconceptions. There is a wide variety of dishes with a wide variety of ideas and flavours, such as the "inauthentic butter chicken," which is made with a blend of fenugreek, tomatoes, garlic, and ginger instead of the traditional butter, ghee, and oil. The kingfish sashimi in cashew milk is another must-order, as is the papadum and naan bread mountain that comes with the perfect chutney dish. Taking a more contemporary approach to Indian cuisine, it is livelier and more energetic than the typical oily Indian CBD diner.
Milan At Kew
Milan The At Kew Indian restaurant is a Melbourne suburb institution that doesn't earn nearly enough acclaim. Although you may have stumbled upon this hidden gem while browsing Uber Eats, you can be certain that the food here is as authentic and prepared using traditional methods as it is tasty for western palates. Just because Milan doesn't have a celebrity chef or a flashy decor doesn't imply they provide mediocre Indian takeout. Although the menu is rather typical, the emphasis on high-quality ingredients makes all the difference. From the appetisers of eggplant aloo and masala to the entrées of lamb rogan josh and prawn biryani, everything is prepared to an extraordinary standard.
Babu Ji
St. Kilda's Babu Ji is responsible for Jessi Singh's tyrannical reign, and the restaurant's success has led to its franchise expansion to New York and (formerly) San Francisco. The chickpea curry and blue pumpkin are deserving of as much praise as the lamb korma and the Kerala fish curry. The menu veers between lighter and heartier options, with no shortage of flavour. Gun-powdered, curry-mayonnaise-drenched, unusually crispy calamari is a personal favourite. The savvy ones go straight for the $65'meal for two,' which includes two standard curries, huge rice, two naan bread, and a bottle of house wine. Return to this ideal St. Kilda location to sample more of the extensive menu.
The Spice Pantry
Traditional and genuine North Indian restaurant standards? This is old news. It would be unwise, though, to overlook The Spice Pantry, which boasts both a convenient Prahran location and delicious food. This hidden gem on the outskirts of Prahran is a small but powerful purveyor of traditional Indian fare, with dishes from all around the country and a menu that somehow stays in harmony despite its expansiveness. The consistency of the bhindi masala (sautéed okra with spices, tomatoes and onions) and shahi paneer (cottage cheese cashew paste and cooked in cream) are two of the best things about this little family-run restaurant.
Aangan
Aangan is among the best Indian restaurants in Melbourne, alongside names like Daughter in Law and Tonka. If there was ever an institution, it would be the classic Indian restaurant, which manages to delight both die-hard curry fans and the rest of us. And despite having multiple locations in Melbourne, Aangan has maintained a high standard of quality in their cooking, winning over customers time and time again with their Indian-inspired kebabs and extensive exploration of South India's penchant for Indo-Chinese cuisine. The Puran Singh da Tari wala murgh (chicken curry) is a popular dish, and the restaurant is one of the few in Melbourne to pay homage to the popular street cuisine of the same name in North India.
Bombay By Night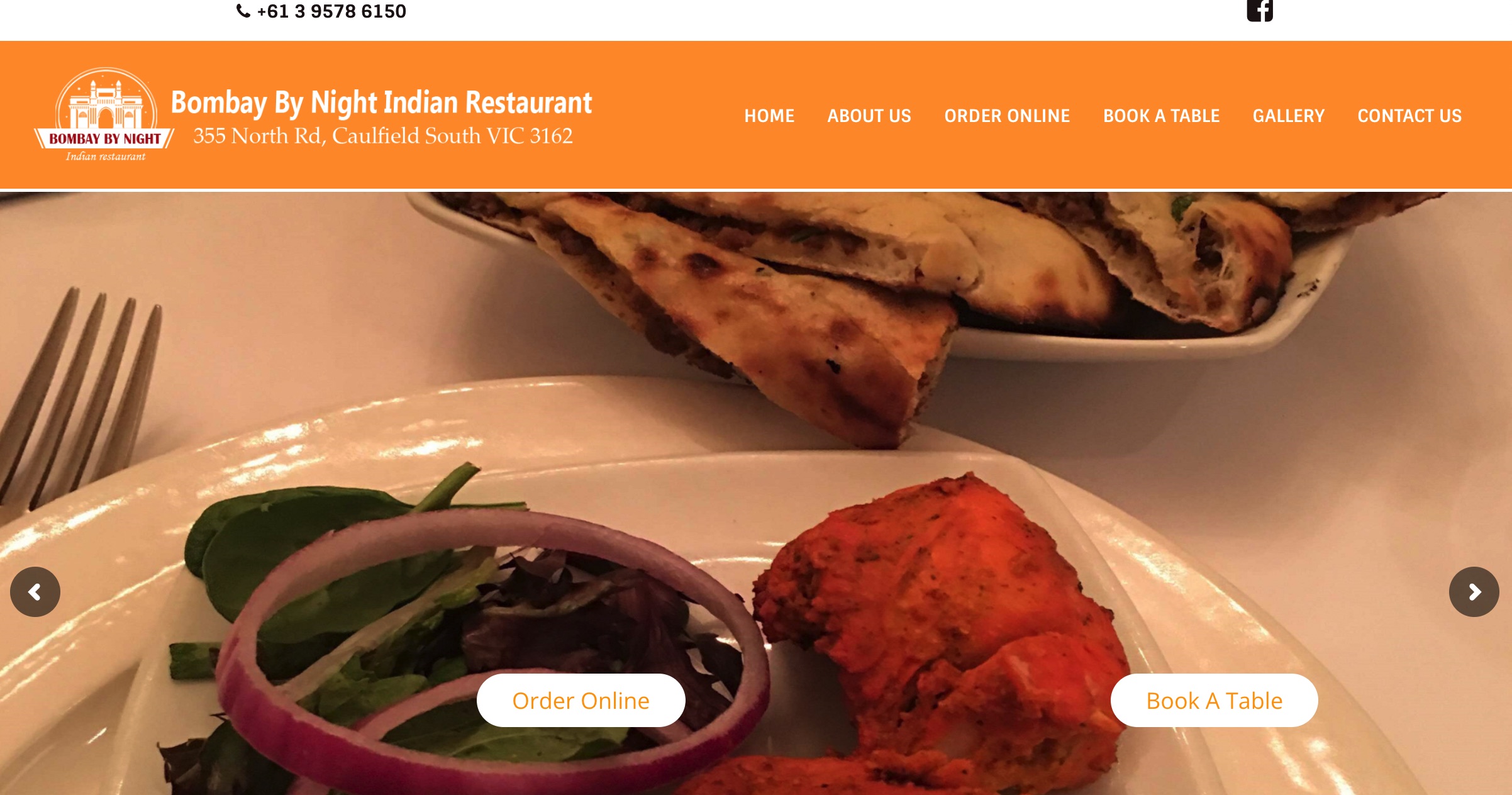 Intimate dining in Caulfield has been dominated for nearly three decades by Bombay by Night, widely considered the best Indian restaurant in the area and a bastion of authentic South Asian cuisine. The beef Romana, the fish curry, and the palak paneer are all fan favourites, so regulars will be ready to recommend those dishes. But in this case, just much anything will do. All of the dishes on the menu are expertly textured, tastefully balanced, and bursting with the aromas and flavours that set Indian cuisine apart in this ferociously multiethnic metropolis.
Delhi Streets
From traditional Indian street fare like dosa and chaat to more Western options like wraps amd pizza, the cuisine at this restaurant is as fun as it is delicious. Although some of the menu's offerings may seem out of left field, the chefs here know how to craft Indian fusion that's truly unforgettable. The 'ChickPizza,' for instance, consists of coriander, chicken tikka, mozzarella, tomatoes, capsicum, and onions atop crispy open-faced naan bread that has been delicately drizzled with a secret masala sauce. For dinner, try it with goat thali, tandoori drumsticks, and Indian crepes, and you'll understand why this is one of the most popular Indian restaurants in Melbourne's central business district (CBD).
Conclusion
It's easy to find a variety of Indian restaurants in Melbourne, with both takeout and table service. There's no shortage of authentic Indian cuisine in Melbourne, from spicy curries and charred naan to savoury dosas and fresh vegetables. Manpreet Sekhon, a chef and restaurateur, launched the restaurant/bar Mati in 2021. You can order your favourite classic naan and a wide selection of other small and large dishes from the kitchen's two tandoori ovens. Vegans, vegetarians, those with gluten intolerance, and those with nut allergies can all find options that suit their needs on Mukka's menu. Indian food roasted over charcoal and cocktails, that's what you'll find at Bhang.
Content Summary
You and we both know that Melbourne has one of the most varied and interesting dining scenes in the entire globe.

However, you may be unfamiliar with the top-rated Indian eateries in your neighbourhood.

Both fast food and sit-down restaurants are plentiful in Melbourne, and we know you'll fight to the death to defend your favourite local haunt.

In any case, after much debate, we've decided on the final roster of Melbourne's top Indian restaurants.

Melbourne residents may pick from a smorgasbord of authentic Indian cuisine, from the spicy curries and puffed, scorched naan bread of the north to the dosas and vegetable-focused dishes of the south.

Horn, Please

A second Indian restaurant that features Jessi Singh prominently on its menu.

Horn Please is well-loved by the people of North Fitzroy.

The food and decor at Horn Please are just as colourful as the Holi festival.

Manpreet Sekhon, a chef and restaurateur, launched Masti, a restaurant and bar, in 2021.

Lounge Tandoori The east Melbourne restaurant Tandoori Den has been a staple in the community ever since it first opened in 1981, and it plans to continue doing so, serving consistently high-quality, authentic North Indian fare until at least 2021.

TonkaTonka has quickly become a favourite among diners in Australia for its handy location and high quality modern Indian cuisine.

You simply won't find better modern Indian food anywhere else.

To Mr. Brownie

In 2021, the city's four-story pub, bar, and curry house, Mr. Brownie, has become an instant icon.

Fitzroy's Mukka is characterised by a spirit of giving.

We rank it among Melbourne's finest Indian dining establishments.

Again It's worth noting that Aagaman's menu is a combination of Indian and Nepalese dishes, but we'll gloss over that.

You may judge for yourself whether or not this is the greatest vegan restaurant in Melbourne.

The Punjabi Curry Cafe The Punjabi Curry Cafe on Johnston Street serves delicious, authentic Indian cuisine and is run by a friendly family.

The Bala Da Dhaba One of the best Indian restaurants in Melbourne is Bala Da Dhaba.

If you're looking for the best Indian food in Melbourne, and you happen to have special dietary needs, go no further than Bhang Bhang.

The best in modern Indian cooking is served over charcoal at Bhang, and it may be sipped down with a variety of cocktails.
Tandoori Chicken Tikka is one of the most popular Indian dishes for a reason. It is both flavour-rich and delicious. First, it has mouth-watering boneless chicken thighs marinated in creamy Indian yoghurt and spices. Then, it is grilled in tandoor (a clay oven) and served with hot and spicy mint chutney.
If you are travelling to Australia, you do not need to worry about having Indian food because there are many Indian restaurants in Australia where your taste buds can get delicious Indian delights like dal makhani, paneer tikka, dosa, and pav bhaji, after having a lot of local foodstuffs.
Indian food is lauded for its complex pairings of unique flavours and the innumerable diversity of flavours. Be it sweet, sour, hot or tangy, salty or spicy, Indian Cuisine in Cottesloe offers them all, making Australians love Indian cuisines.
It's the lack of overlapping flavours, scientists say. Indian food is lauded for its curries, mouth-burning spices and complex flavour pairings. With its use of cardamom, cayenne, tamarind and other savoury ingredients, the resulting taste combinations are unlike anything found elsewhere worldwide.
Australians love to have a combination of these foods. The best part is that you can pair them with anything, and still, the dish will be mouth-watering. So when you visit the best Indian restaurant in Sydney, you can be sure that you will be getting authentic Indian food.