Add a header to begin generating the table of contents
A lot of people in Melbourne are talking about Korean barbeque, and with good reason. Delicious K-BBQ is a visual treat, with flaming plates of char-grilled meats served with a variety of sauces, salads, and sides.
An evening at Melbourne's best Korean barbeque is a gastronomic journey. Here, you can take pleasure in seeing a skilled cook season and flip your meal right in front of your eyes. High-quality Korean barbeque, or KBBQ, is widely available in Melbourne because to the city's growing Asian cuisine culture. Melbourne's KBBQ scene is a one-of-a-kind dining experience, with scrumptious meals that will please any palate, thanks to its high-quality ingredients and even greater environment.
Ghung The Palace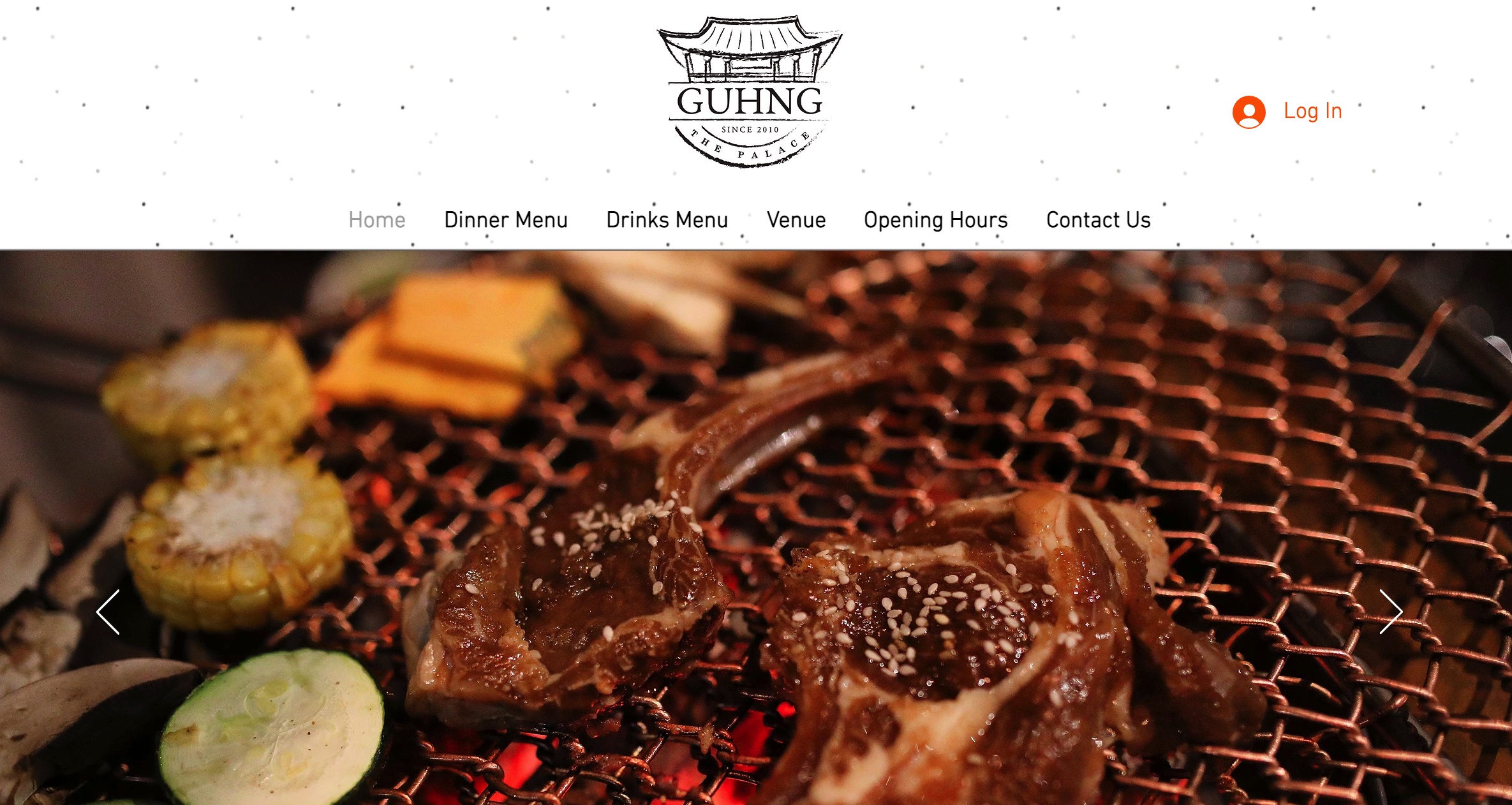 At Guhng, you can enjoy authentic Korean BBQ in a relaxing, homey setting with high-quality ingredients. You've found the right location if the aesthetics of your plates matter to you. The restaurant's chefs put their all into every dish they serve. Tteokbokki, a Korean rice cake with cheese on top and a fiery red pepper paste sauce, comes highly recommended. This dish has incredible cheese pull in addition to its pillowy soft texture. In addition, the sticky pork ribs with sesame seeds are a must-try. On the lighter side, the cucumber side dish is a delicious palate cleanser.
You only knew tapas existed in Spain? You will be told otherwise by Guhng, the Palace. You'll be overjoyed by the idea of trying even more delicious foods from this menu. Vegans, meat eaters, and fruitarians alike may all find a dish or two to enjoy at this KBBQ eatery in Melbourne. A few examples of the appetisers available include the seared beef tataki with avocado puree, the deep-fried tofu with homemade sweet soy sauce, and the pickled baby octopus over cream cheese and pear. Enjoy more of these delicious treats with a larger group.
Are you going to a restaurant with a party of at least four people? Guhng, a trendy modern restaurant with multiple floors, is great for large gatherings. Similarly comprehensive meals were provided. Sets of two to six of the most popular dishes, like Angus rib fillet and fried chicken, are available for purchase. Not a fan of grilled meats? Swap things up with some tapas, dumplings, or noodles.
Yeonga Korean BBQ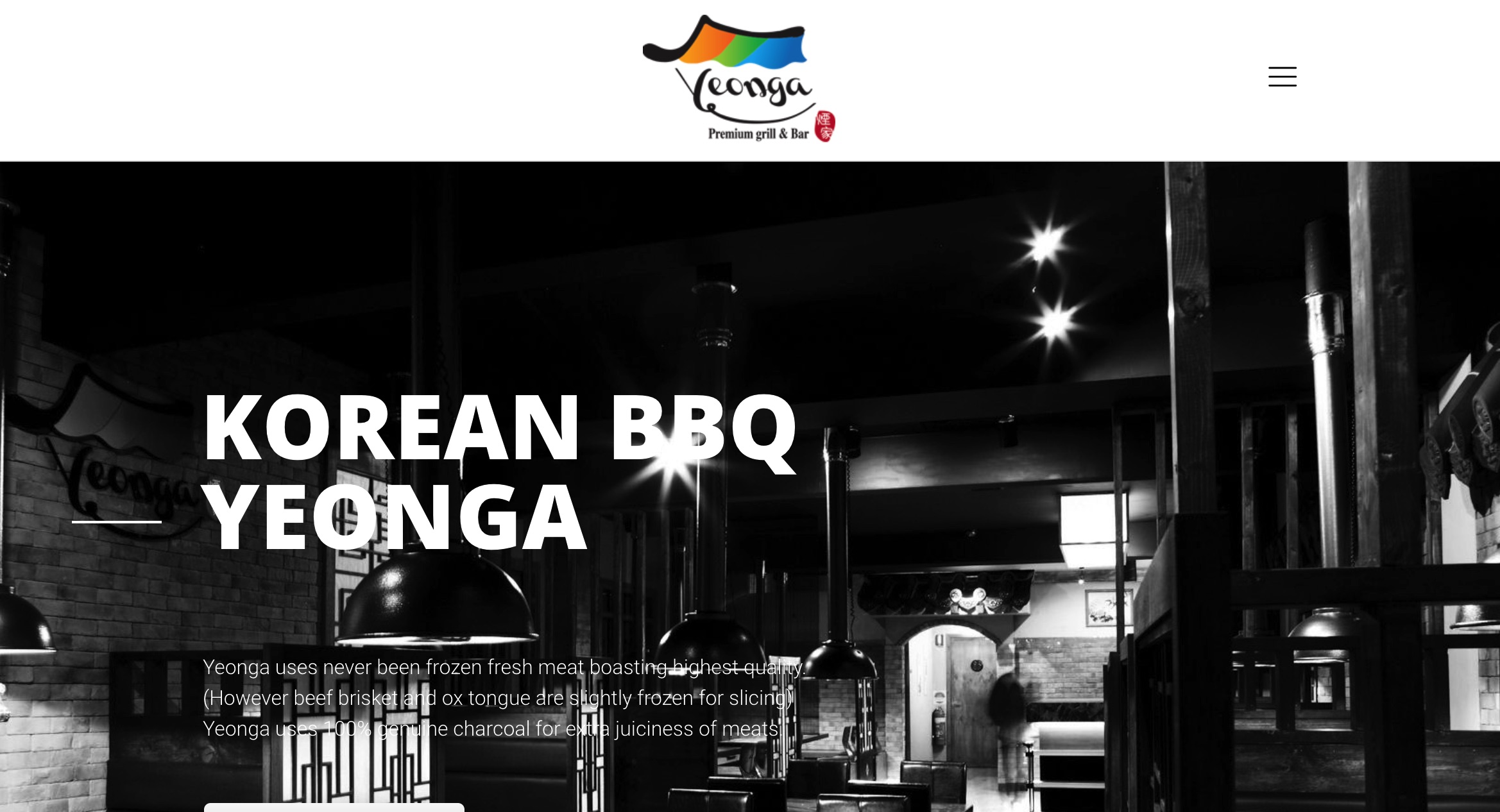 Let's not even talk about barbeque. It's not even close between Yeonga and the rest of the field. This establishment is well-known for serving only the freshest and most flavorful meats. Every single item on the menu is guaranteed to make your taste buds sing with joy the moment you take that first bite. Just one food item we can endorse is the "What the Pork" set. This one has pig necks, pork belly, and a sweet and sticky ham marinade that has become legendary. Every set contains Korean Banchan as well as a hot plate of mashed potatoes, rice cake, Kimchi, and Korean corn cheese.
The excellent flavours and generous portions at Yeonga Korean BBQ Restaurant make dinner more like a feast. Their Bibimbap, with its tender meat and fragrant spices, is legendary. Try a few different wines while you admire this Victorian landmark.
Yeonga, a North Melbourne barbeque joint, is becoming increasingly popular because to its high-quality grub, quirky furnishings, and hip booth seating. It's great for first-timers because the staff is nice and helpful, and the menu is straightforward. Gather 'round the charcoal barbeque and decide how well done you want your meat or pig. Vegas locals should try the dumplings and mushroom hotpot.
Hwaro
If you want delicious meals in a casual setting, Hwaro is the place to go. The restaurant is known as one of the top Korean barbeque spots in Melbourne, and it has a really chill and welcoming atmosphere. However, you should reserve ahead of time because it gets crowded during peak times. Here, you won't find hunks of meat carelessly thrown onto the grill; instead, you'll find delicate delights made with only the finest ingredients. Moreover, the service is really quick, which is exactly what you'd hope for from a Korean barbeque restaurant. Sample some of the Gal-bi beef ribs or the spicy pork belly. The thinly sliced ox tongue is an adventurous dish that is well worth trying if you're feeling daring.
Hwaro Korean BBQ's spice blends (packed with 23+ ingredients) have been aged for days before making it to your table. But the recipes and customs date back far older, to the time of the Korean imperial courts, and even further. The restaurant's founder, Eunsook Kim, believes that a good old-fashioned barbeque is the best way to share the delights of Korean cuisine with the rest of her neighbourhood.
At Hwaro, you can expect nothing but the highest quality, and that goes for more than just the meat and ingredients. What makes Kim's Karubi (boneless short ribs) so good is her use of coals shipped all the way from Tasmania, her use of Kirin Megumi beer, her meticulous approach to cleanliness, and her personal inspection of each and every cut of meat.
The secret to Eunsook Kim, owner and chef at Hero, are the homemade seasonings. Those are the ones her mother used to cook, and they feature tender cuts of beef like Wagyu and ox tongue seasoned with spicy pepper. Relax as your meal sizzles on a makeshift grill. A team is available to help with slicing and flipping.
Bornga Melbourne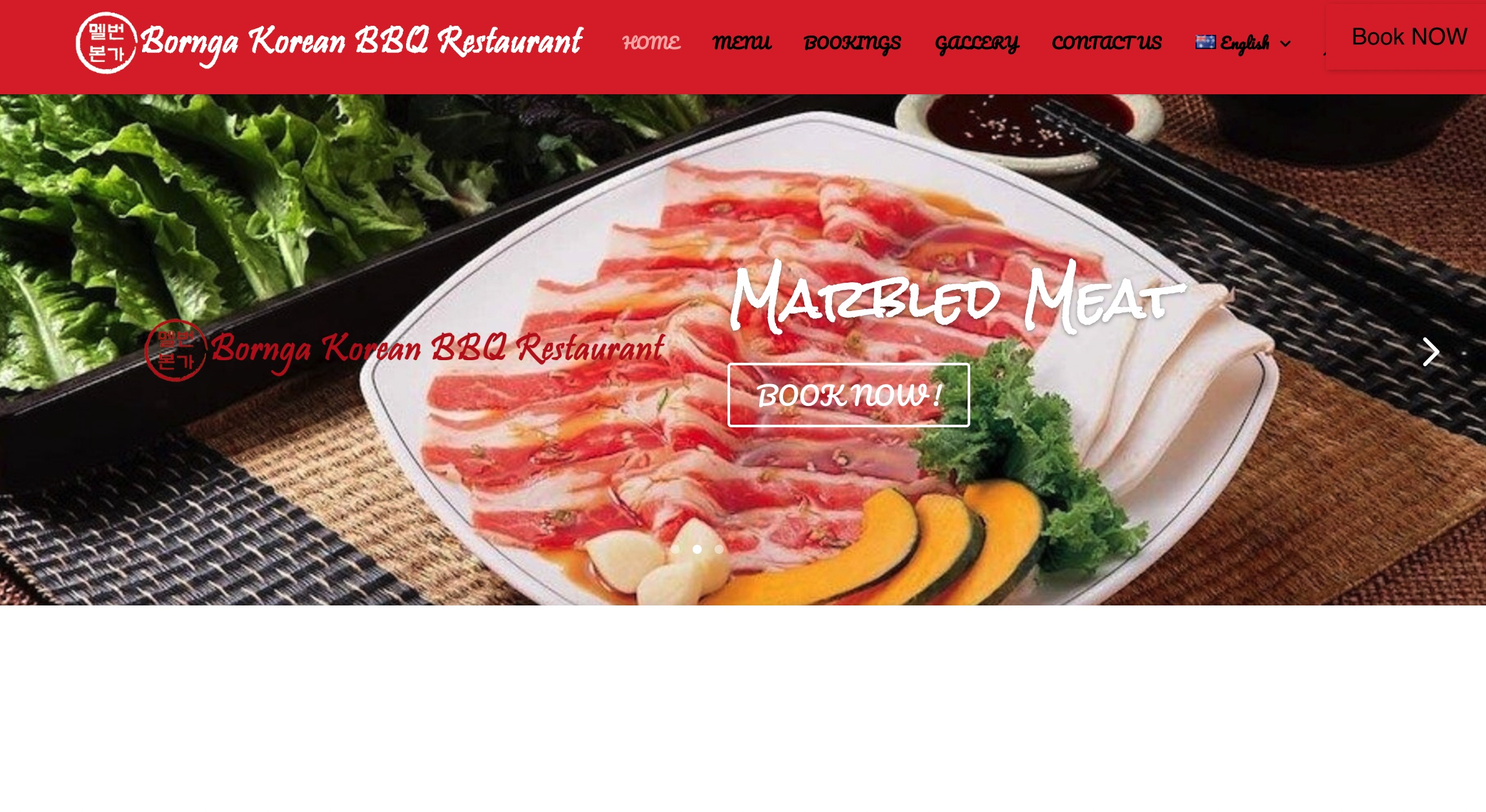 This is the place to go if you're in the mood for a Korean barbeque feast. You may indulge in a sumptuous meal at Bonga because they serve every traditional Korean BBQ dish imaginable. You won't have to choose between spicy rice cakes, crystal noodles, stone pot fried rice, and pork Bulgogi because they're all available at reasonable costs. Bonga's menu has everything you might want from a Korean BBQ restaurant, plus they offer plenty of boneless chicken options to keep you satisfied for days. If boneless fried chicken, sweet soy chicken, or sweet chilli chicken sounds delicious, then you should definitely visit Bornja.
Bornga, a province in the Baek Jong-won kingdom, had a strict booking policy. These Chinatown eatery's swanky tables are just as sizzling as their renowned woo samgyup beef brisket. Maximize the flavour of the steak by rolling it with green onions and vegetables and dipping it in the special sauce.
Sura Korean BBQ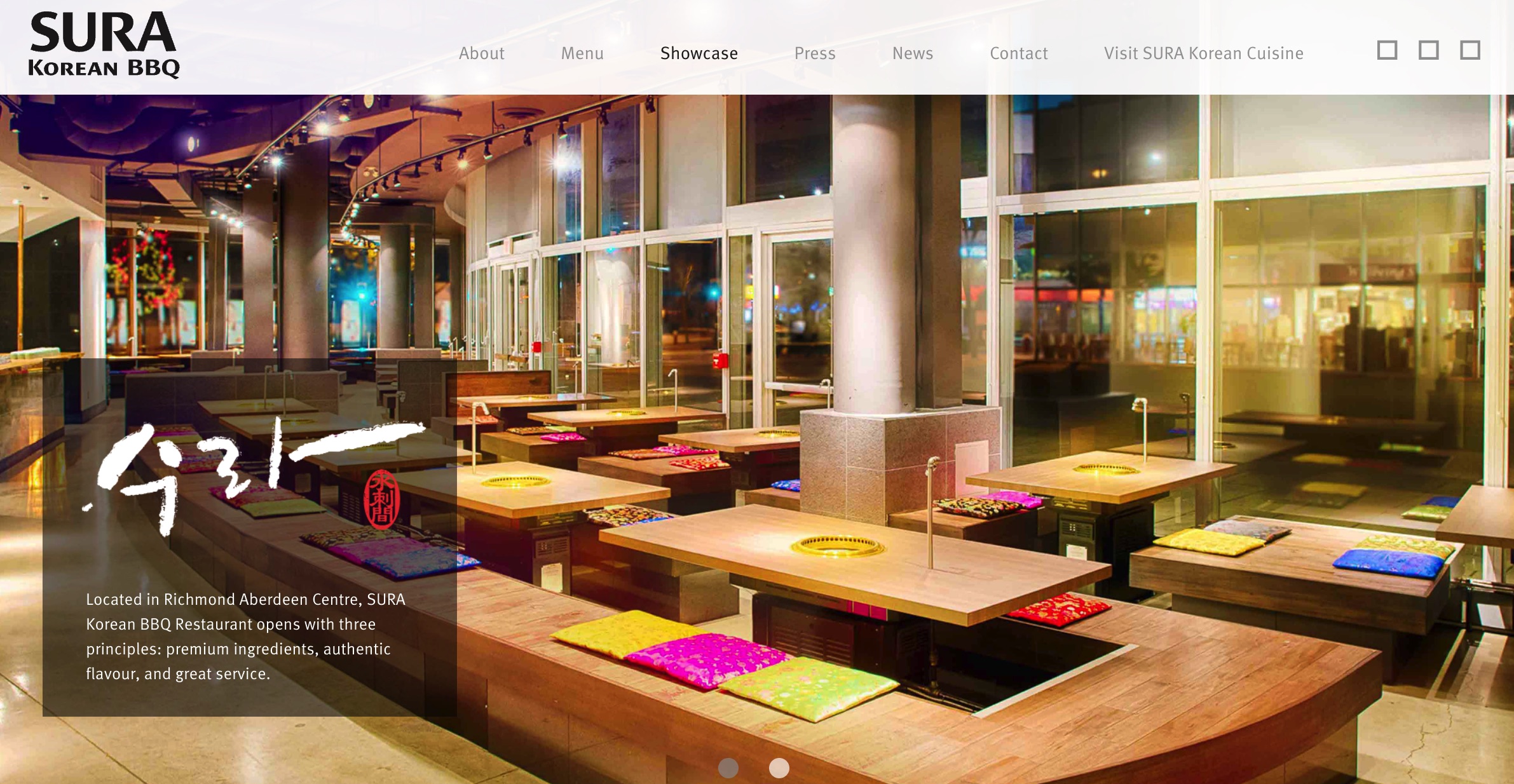 Sura, located in QV, serves lunch every day, unlike the majority of other Korean barbeque restaurants. The value of the set meal for two is high, the service is prompt, and the environment is exciting. Try this five-flavour pork skirt with soy, garlic, spice, and miso and impress your friends. Pair with a glass of makgeolli, a Korean rice wine flavoured with chestnuts.
Gogimatcha
If you find yourself craving Korean food late at night, GogiMatcha is open till 11 every night of the week. Everything from marinated beef to old standbys like corn cheese, Bibimbap, and bulgogi hotpot can be found on the menu, proving that the restaurant lives up to its motto. Kirin on tap and soju drinks, of course.
Manse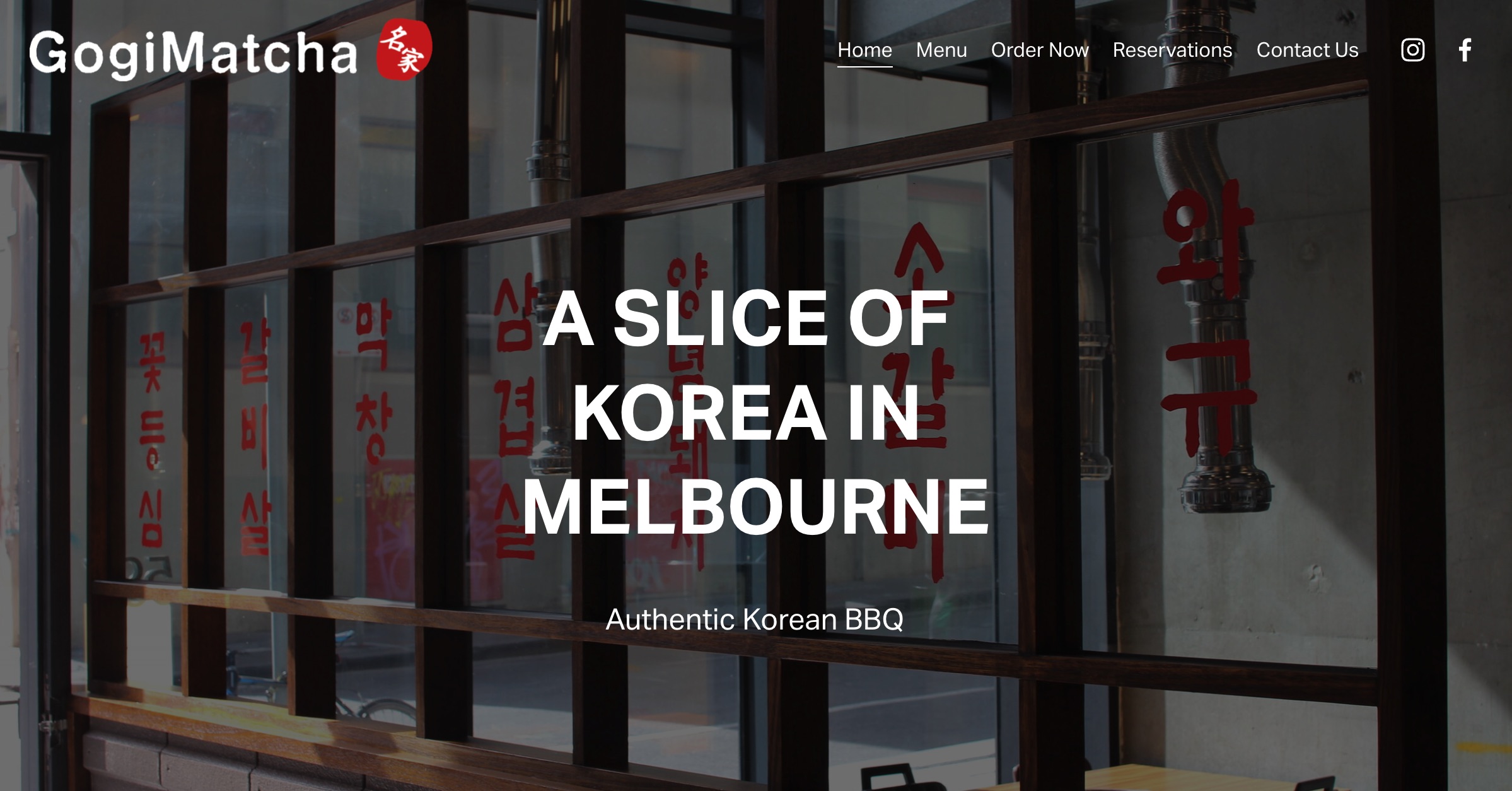 The modern decor is minimalist concrete at Mansae, but the focus is on the fun. As the neon sign says, go beer or go home. So go ahead select soy-marinated galbi beef ribs from your tabletop gas-fired charcoal grill. Pair with house-made dipping sauces and Asahi. Or better yet, a peach soju cocktail.
Wood
Woodo Korean Barbecue is a fantastic choice if you're looking for a new dairy to make a frequent stop to. It has some of the best Korean BBQ in Melbourne, and it's cheap and authentic and contains all your favourite snacks and a bunch you didn't realise you loved. When you add in the lively atmosphere and helpful personnel, you won't be able to resist coming back for more.
Go to Wood, a cafe with a great sound system at a reasonable price. If you're hungry, try to fit in some soup, rice, a side dish, a salad, some veggies, and your pick of Wagyu, beef, or pig. Or, loosen your belt and help yourself to the gyoza, pancakes, and hotpot at the feast. After a scoop of sesame ice cream, you can let out a sigh of contentment.
Kim's Grill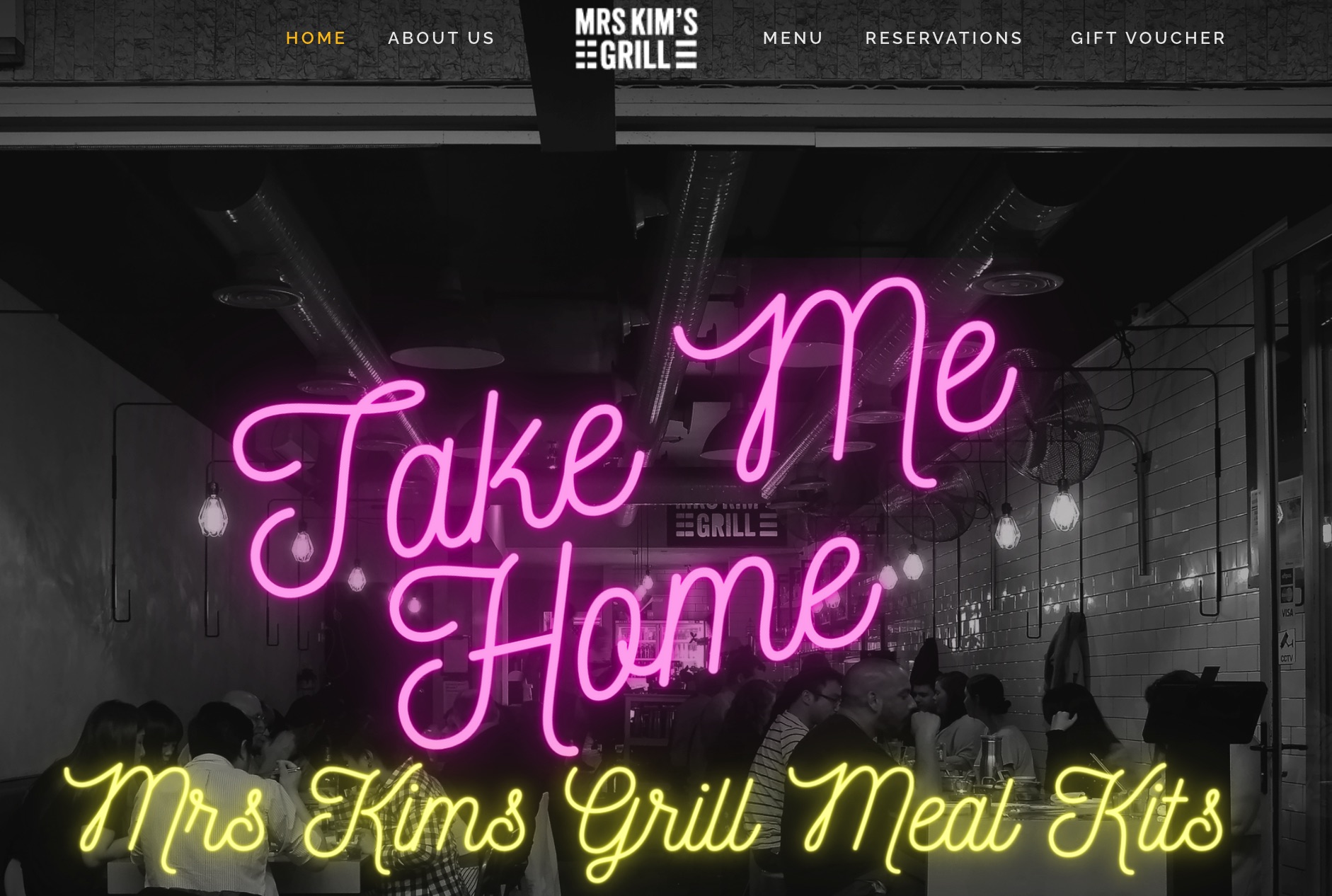 Mrs. Kim had a desire to introduce her friends and neighbours to traditional Korean food and culture thirty years ago. Her genuine recipes and marinated meats have made their way from her backyard barbeque to three of Melbourne's finest Korean barbeque joints. Every one of Mrs. Kim's Grills is a welcoming gathering place where wonderful drinks, cuisine, and company can be enjoyed together. These walk-up eateries have set menus for two, cluck-cluck sets, and butcher cut sets so that you may easily split the deliciousness (with your eyes, nose, mouth and friends).
G2 Korean BBQ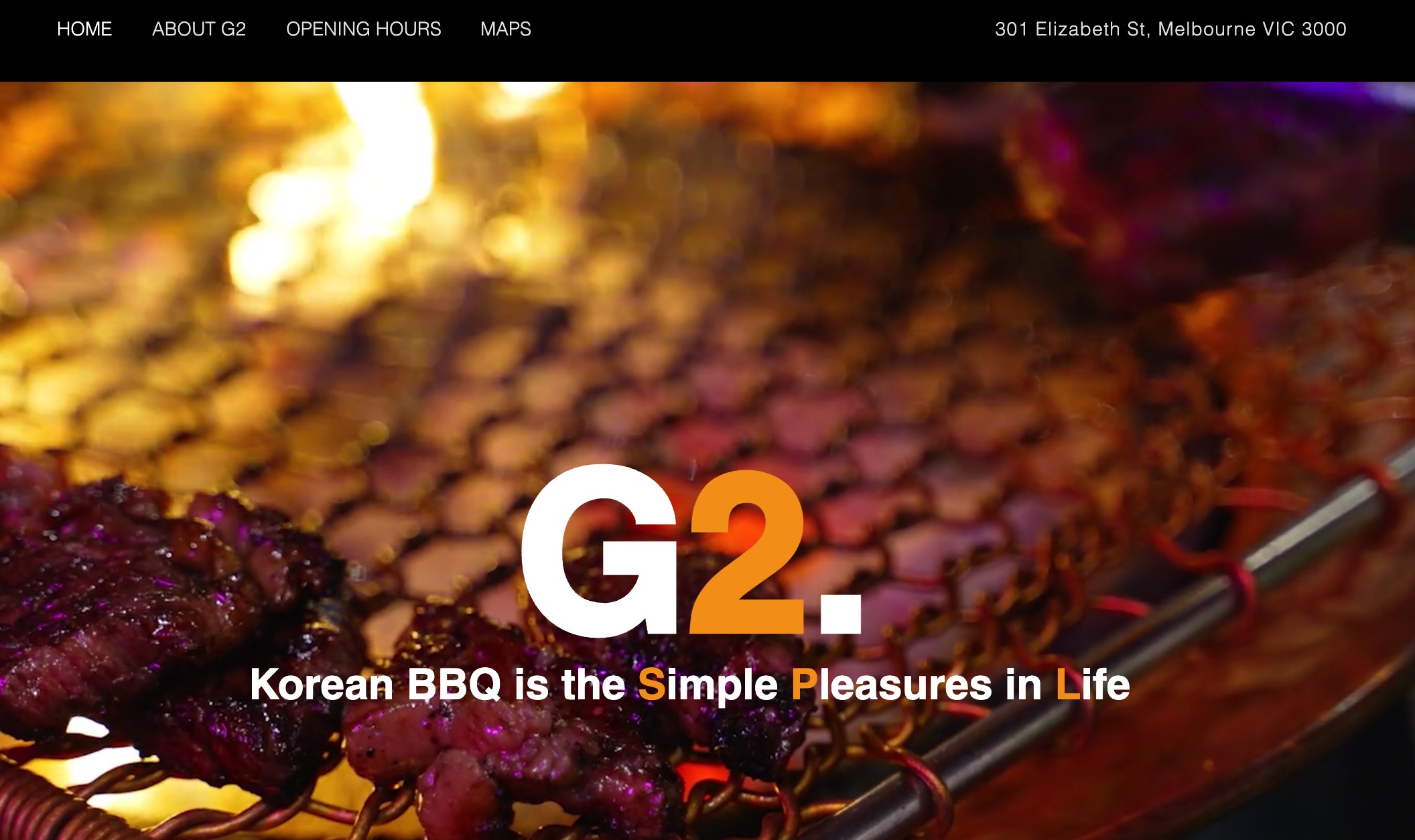 Located right on bustling Elizabeth Street, G2 is at a prime spot in the heart of the city. If you're looking for a place with a great indoor atmosphere, go no farther than G2. And by the atmosphere, you can count on a cosy, smoke-filled room where you'll be pressed up against your neighbour as you enjoy your meal the authentic way Who should eat Korean barbeque. To that end, We all pour ourselves a glass of Soju, raise our glasses in toast, and gorge ourselves to the point of shame. This place is famous for its pig set, which contains two kinds of pork belly, sweet soy pork scotch, pork scotch, and spicy pork scotch, and comes at a very reasonable price.
A trip to G2 Korean BBQ will not be forgotten, whether you stop in for a quick lunch bento box or stay for a full grill in the evening. Located in the middle of Melbourne's Central Business District, this trendy eatery specialises in serving authentic smoked meats. Each of their huge slices of meat, from oyster blade beef to pork scotch, is of the greatest standard. Serve with Jap-Chae (pan-fried potato noodles) and kimchi pancakes, as well as deep-fried dumplings. Put on a feast for yourselves!
Noda Grill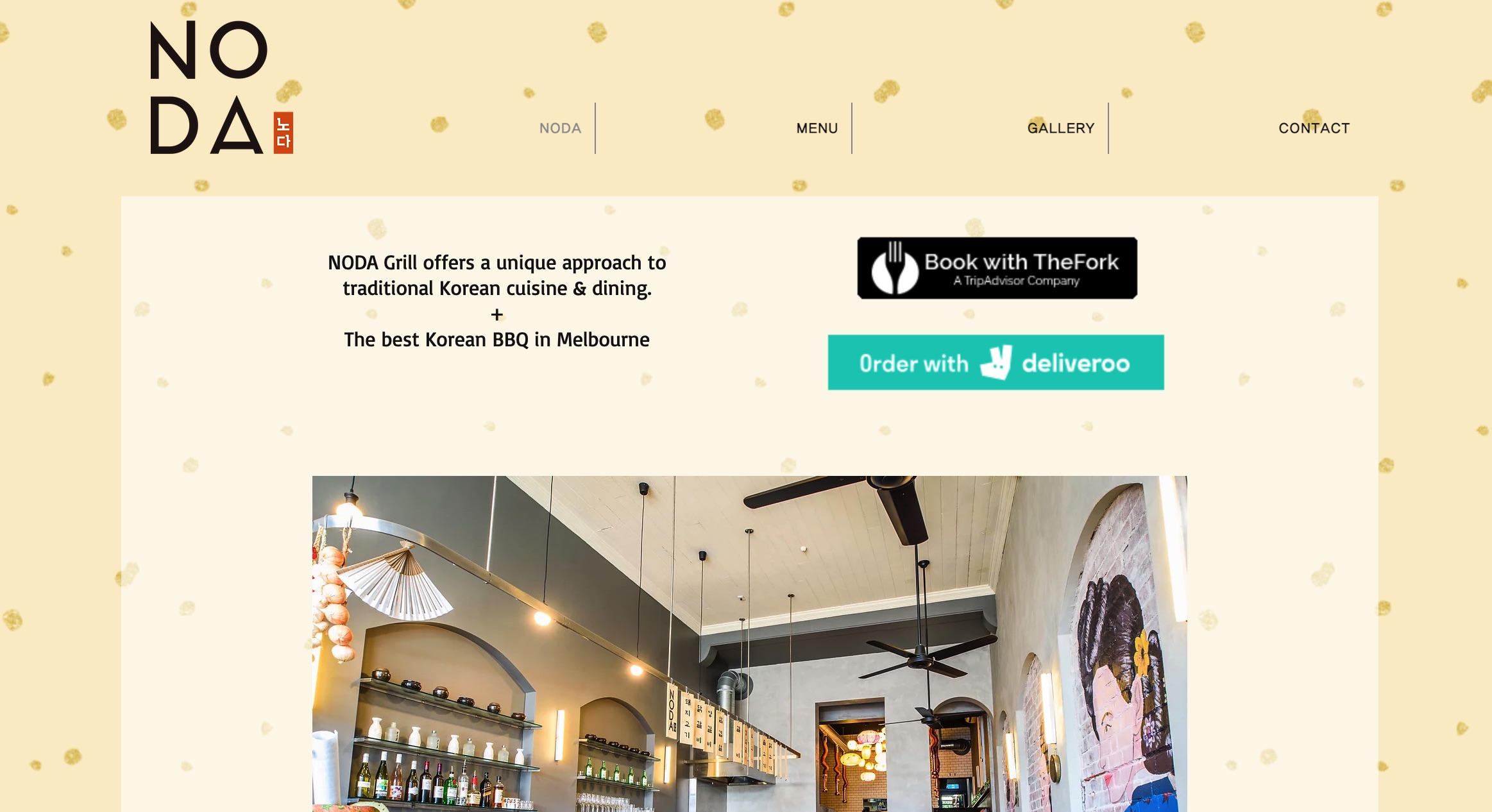 The Noda Grill might as well be the best Korean barbeque restaurant in the area. They're putting their own spin on classic Korean dishes. Save room for the Korean fried chicken while you stuff your face with dumplings, stir-fried udon noodles and bibimbap. There are a few different sauces available, including honey mustard, spicy and sweet, and garlic teriyaki. Or, if you can't decide, have all three! Noda Grill's Korean BBQ is a year-round source of comfort food.
Noda Grill, the offspring of two renowned alums of Crown Casino, was inspired by a mutual yearning for traditional Korean fare. Both Jinhee Oh and Yeji Kim, a couple from South Korea, consider Asian cuisine to be among the best in the world. The restaurant's name, "Noda," which means "unique and precious" in Korean, is apt.
Zen Charcoal Bbq
At Zen Charcoal BBQ, you may get the alluring spices of a local market while dining in the style of a chic South Yarra establishment. Dishes are as beautiful as they are tasty, and the quality of the ingredients is never compromised. Charcoal grills produce the best aromas and flavours, so you can't possibly burn your meat on this one.
BBQ-K Doncaster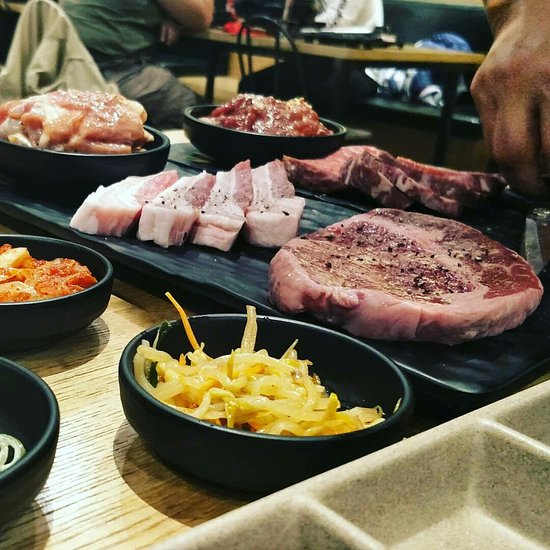 BBQ-K Doncaster is famous for both its Jap-chae and its mouthwatering lamb chops. Make careful to contact early, since this hotspot tends to fill up several days or weeks in advance. The welcoming environment and delicious food will blow your mind.
Woo Ga
Woo Ga's barbeque is guaranteed to satisfy all of your cravings. They have a cosy atmosphere while still providing enough space to move about, excellent meats at reasonable prices, and a large selection of beverages. The B Combo features some of Woo Ga's best beef and pork, and comes highly recommended. It also comes with a seafood pancake that is wonderfully crisp and a pot of bubbling Kimchi-pork stew. Woo Ga's Banchan portions are enormous, and the restaurant is constantly restocking its supply so that customers never go hungry.
Bonchon

This restaurant is well-known for their bonchon. The hero here is the made-to-order chicken, and they've got everything covered by offering wings, drumsticks, and boneless wings. The double-frying process that is uniquely Bonchon is perfected to the point where a single mouthful is all it takes to become addicted.
Chango
Among the hip, pricey eateries that line Melbourne's laneways, there's a quiet location with a similarly pleasant atmosphere where you can have some excellent Korean barbeque. Chango is known for its excellent cuisine, friendly service, and lively environment. Even while you should definitely taste one of their many pork belly flavours, you should also have a seafood pancake and a glass of soju while you're there.
If you are hosting a gathering or are simply in the mood for a delicious meal, Chango is the perfect place to take your guests. A helpful hint is to arrive around 5:30 pm, when the doors open, or to arrive at 8 or 9 pm for a stylishly late dinner. If you don't, you can end up waiting for a very long time. The 'Palsaik' set, named after the Korean word for "eight colours," is Chango's best-selling and most Instagrammed product. You guessed it: there are eight distinct pork belly marinades included in this kit. The visual appeal of this dish is just as impressive as the flavour.
Conclusion
The Korean barbeque culture in Melbourne is unlike anything else, featuring delicious dishes for every taste. Melbourne's burgeoning Asian food culture has resulted in an abundance of excellent KBBQ restaurants. Yeonga, a BBQ restaurant in North Melbourne, is gaining notoriety thanks to its excellent food and unique decor. The stylish tables at Bornga, a restaurant in Chinatown, are equally as hot as the restaurant's renowned woo samgyup beef brisket. For some of the best Korean barbeque in Melbourne, head to Hwaro.
While most other Korean restaurants only offer lunch service on the weekends, Sura in QV serves lunch every day. Every night of the week, GogiMatcha stays open till 11. The Korean barbeque at Woodo Korean Barbecue ranks among Melbourne's finest. You'll find all your favourite snacks and some new ones in G2 Korean BBQ. Sigh happily after indulging in some sesame ice cream.
G2 is located in a strategic area of the city. The pig set is well-known for both of its pork belly varieties as well as its pork scotch. Mrs. Kim's Grills is a warm and inviting hangout where good food, drink, and conversation can be had by everybody. The Korean BBQ at Noda Grill is a go-to any time of year. Tempting spices from the neighbourhood market might be available at Zen Charcoal BBQ.
Jap-chae and succulent lamb chops are two of Doncaster BBQ's most well-known specialities. Chango, in Melbourne, is well-known for its delicious Korean barbeque and bonchon. Chicken is double-fried to order in Bonchon restaurants, earning it its name. Since the Korean word for "eight colours" is "Palsaik," the company's best-selling product takes its name from that.
Content Summary
Korean BBQ has become a hot topic in Melbourne, and for good reason.

Visit Melbourne's premier Korean barbeque restaurant for a night of unforgettable tastes.

Melbourne's burgeoning Asian food culture has resulted in an abundance of excellent KBBQ restaurants.

With its high-quality ingredients and even greater atmosphere, Melbourne's KBBQ scene is a one-of-a-kind eating experience that will gratify any palate.

The Palace Was Ghung

Guhng is the place to go for genuine Korean BBQ made with the best ingredients and served in a cosy, at-home atmosphere.

You can eat more of these goodies with more people.

Yeonga Korean BBQ Restaurant transforms supper into more of a feast thanks to its great flavours and plentiful servings.

An Australian baby is born in Melbourne. If you're craving some delicious Korean barbeque, you've come to the right location.

If you're craving authentic Korean BBQ, Bonga has you covered with every classic dish you can think of.

Bonga has everything you might desire in a Korean barbeque restaurant, including enough boneless chicken dishes to last you for weeks.

Hwaro is the place to go for informal, high-quality dining.

The restaurant serves some of Melbourne's best Korean barbeque and is noted for its relaxed, friendly vibe.

Although it is worth it, you should book in advance due of the high demand at the busiest times.

Additionally, the service is lightning fast, which is precisely what one would expect from a Korean barbeque joint.

The 23+ ingredient spice mixes used in Hwaro Korean BBQ are matured for days before being served to customers.

Traditional Korean cuisine and its associated practises, however, go back far longer, to the era of the Korean imperial courts and beyond.

Eunsook Kim, who started the restaurant, thinks a traditional barbeque is the greatest method to introduce the people in her area to Korean food.

The handcrafted flavours are the key, according to Eunsook Kim, the owner and chef at Hero.

K-BBQ from Sura

Not like most other Korean barbeque places, Sura in QV is open for lunch every day of the week.

There is a lot of bang for your buck with the set lunch for two, as well as speedy service and a lively ambience.

GogiMatcha is open till 11 every night of the week, satisfying your late-night cravings for Korean cuisine.

Manse While the minimalist concrete furnishings at Mansae are certainly up to date, the real attraction here is the place's reputation for good times.

Wood If you're in search of a new go-to dairy, Woodo Korean Barbecue should be at the top of your list.

In addition to having some of the best Korean BBQ in Melbourne, it is also inexpensive, authentic, and stocked with both all your usual snack stand fare and a few new things you could find yourself really digging.

You should visit Wood, a cafe that has a fantastic sound system at a price you can afford.

G2's location on Elizabeth Street, a major thoroughfare in the city centre, is unbeatable.

Whether you pop by for a quick lunch bento box or stay for a full grill in the evening, your experience at G2 Korean BBQ will be one you won't soon forget.

Thirty years ago, Kim wanted to share traditional Korean food and culture with her neighbours and friends.

Her authentic backyard barbeque marinades and recipes have made their way to three of Melbourne's best Korean barbeque restaurants.

Each of Mrs. Kim's Grills is an inviting hangout where good eats, beverages, and conversation are always on tap.

The Noda Grill is perhaps the best Korean barbeque place in the neighbourhood.

Enjoying some hearty Korean BBQ at Noda Grill is a great way to warm yourself any time of year.

South Koreans Jinhee Oh and Yeji Kim both agree that Asian food is among of the best in the world.

Barbecue with a Zen Atmosphere and Charcoal Zen Charcoal BBQ offers the ambience of a trendy South Yarra restaurant with the possibility of tasting the enticing flavours of a local market.

Doncaster Barbecue-King

The Jap-chae and the lamb chops at BBQ-K Doncaster are to die for.

You can always count on Woo Ga Woo Ga's barbeque to hit the spot.

One of the restaurant's claims to fame is the quality of its bonchon.

Chango While many of Melbourne's laneways are lined with trendy, expensive restaurants, a quiet spot with an equally lovely vibe is home to some superb Korean barbeque.

Chango has gained a reputation for its high quality food, warm service, and exciting atmosphere.

You should have one of their various pork belly flavours, but you shouldn't leave without trying the seafood pancake and the soju, either.

Chango is an excellent choice for every occasion, whether you are the host or simply in the mood for a tasty supper.

Palsaik is the Korean word for "eight colours," and the Palsaik set is Chango's best-selling and most Instagrammed item.
JAN CHI Korean Feast is a favourite place for TheFork users. This 9.4 rated restaurant is located in Melbourne (VIC) and would be an excellent choice for your next meal. According to reviews from our users, Gami Hawthorn and SOOL TONG are also some of the more popular Korean restaurants in Melbourne (VIC).
According to TheFork users, you can find some of the best Korean restaurants around Melbourne City in Melbourne (VIC). Discover all Korean restaurants: Korean restaurants near Melbourne City.
Mrs Kim's Grill, Bornga and Noda Grill serve authentic Korean BBQ dishes in Melbourne.
Heat gas or charcoal grill to medium-hot. Drain excess marinade off beef. Grill short ribs, turning once to the desired doneness, about 3 to 4 minutes per side.
Korean barbecue commonly utilises small, tender cuts like beef tongue, short ribs, pork belly, and chicken. In the US, barbecue might use big cuts of meat like brisket, whole chickens, pork butts, pork ribs, and big steaks like sirloin and rib-eye.