Add a header to begin generating the table of contents
Necklaces, bracelets, and rings are accessories that may transform a look from good to great. Buying a timeless piece of jewellery made locally is a great way to show support for the community and the planet.
Designers and jewellers in Melbourne are brimming with ability, so you can find something truly unique to you. Visit any of these little shops for some quick inspo on how to spruce up your jewellery collection.
As the old adage goes, "accessories make the ensemble." Jewelry from all around Australia's creative landscape satisfies our every whim for the unusual, the timeless, and the audacious.
Always look your best with the guidance of some of Melbourne's finest jewellery designers.
Handmade jewellery is jewellery that is made by hand without the use of machines, moulds or casting. In a handmade piece of jewellery, all materials must be shaped, formed and assembled. Machine powered cutters, drills, and lathes can be used as long as they are operated manually and guided by the artisan's hands.
Handmade jewellery is the benchmark for craftsmanship in fine jewellery as it requires highly skilled labour to manually control tools, materials and temperatures to work platinum and gold accurately. In this video, you can see a high-quality handmade necklace being made featuring a rare black opal called the "Midnight Sun."
Karat is a term used to indicate gold purity. Pure gold is 24 karat. The legal standard is to stamp gold jewellery with markings such as 10KT, 14KT and 18KT. The Karat stamp indicates the purity of the metal. The number preceding the KT marking indicates how many parts out of 24 are pure gold. The alloys mixed with gold are added to control durability, colour and the cost of fine jewellery.
If you desire a strong yellow colour from your jewellery, 18 karat gold will give you the richest yellow appearance. The disadvantage to 18kt is that it is not as durable or cost-efficient as 14kt.
Opinions vary about the most desirable karat from culture to culture. In America, 14kt has become the most popular gold used in jewellery today due to its cost and durability. In western culture, Jewelry made from 10kt has become synonymous with discount and lower-end jewellery and is often brittle and difficult to repair.
A ring shank is the body of a ring. The term is most often used associated with erosion or wear on the lower portion of the ring. Jewellers will usually inspect the "shank" of your ring to ensure that it is not wearing too thin. Wear on a ring shank is most often caused by contact with hard surfaces or the constant erosion when a ring is worn against another ring.
When a ring shank has worn too thin, a jeweller can cut away a portion of the ring and replace it with a new metal of similar metal. This process is known as adding a quarter shank or a half shank.
There is often confusion between the terms Carat and Karat or CT and KT.
Karat is a term used to indicate gold purity. In many countries, it is a legal standard to stamp gold jewellery with markings such as 10KT, 14KT and 18KT. The Karat stamp indicates the purity of the metal.
Pure gold is 24 karat, so the number preceding the KT marking indicates how many parts out of 24 are pure gold. For example, 14KT indicates 14 units of pure gold mixed with ten units of other metal. These alloys are added to control the durability, colour and cost of fine jewellery.
Not only is Melbourne a city packed full of arts, culture and wonderful cafes, but the city's nightlife will also draw you in. The city is full of restaurants, secret bars hidden down the many cobbled laneways and booming live music venues.
The Best Jewellery in Melbourne to Pick Up Beautiful Treasures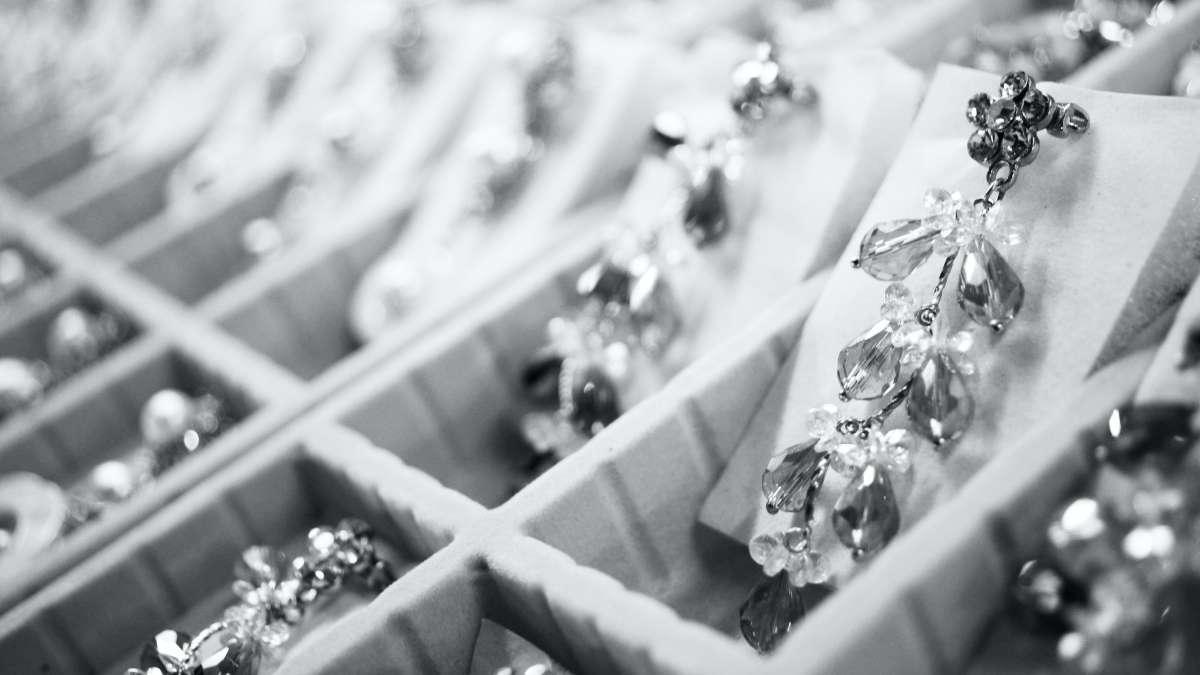 Making jewellery was originally a relaxing hobby for Graphic Designer Alice Tsakirakis. She followed her dream and started her own jewellery line called "The Line of Sun" To make really one-of-a-kind heirloom jewellery that will stand the test of time, she focuses on the charm to be found in the flaws of stone settings. Her designs are bold and straightforward, making a statement on any face.
Kiosk
Georgia Perry's artistic and quirky jewellery is a result of her passion for modern media and memento collecting. She has created a kiosk as her design baby. In terms of jewellery, you can choose from things like charm necklaces and tassel earrings with crystals to long, dangling statement earrings. Just right for those with an eccentric personality. Beautiful decorative items for the house are also available here.
Elise Newman
This modern designer takes inspiration from all over the world to make stunning, one-of-a-kind jewellery. Elise brings out the gleam in silver and gold by manipulating colour and shape and adding a cheeky humour to all her designs. Arbor Brunswick sells it if you're interested. Well worth the extra money.
Ovazania
Ovazania is an African-inspired accessories line created by Melbourne-based designer Refiloe Khoban. They design stunning jewellery that fuses classic and contemporary African styles. Everything is crafted by hand and designed to bring joy. Their jewellery is both eye-catching and functional, making it suitable for both special occasions and everyday wear.
Kitsu
Jessica Maree creates her vibrant and fun line in Brunswick, Oregon, utilising only domestically made and ethically manufactured goods. Never a bad omen to see. The designers of kitsu jewellery intentionally aim for their creations to stand out from the crowd. We're particularly fond of the baby-pink Twizzler Earrings, which look remarkably like real Twizzlers and which we secretly want to eat.
Northside Southside
Whoever has been pondering the idea of getting their earlobes pierced but has been put off by the pain might look into this brand. Northside Southside, a line created by Andrea Povey, specialises in laser-cut acrylic earrings that are so light they can be worn with a simple clip.
Haiti
A jewellery line that aims to preserve the spirit of summer was inspired by the shared passions of two friends for the outdoors and travel. Each necklace, choker, pair of shades, and bracelet for men in Haiti is unique since they are hand-crafted with semiprecious stones and gems. The brand's creators, a group of young women, set out to create jewellery out of precious natural materials. Bring on Coachella!
Corky Saint Clair
Christopher Bril and Eva Reiser are the creative geniuses behind a unique line of jewellery that is consistently stunning. Corky Saint Clair has a soft spot in his heart for unpolished gems like rubies, sapphires, and diamonds. Their store is one of the best-kept secrets in Melbourne, downtown, below ground, in a shopping mall. Get yourself a compass.
Lucy Folk
Lucy Folk, an exceptionally gifted Australian jeweller, has been proudly representing her country worldwide, where her designs have caused a stir in the international fashion and accessory industries. Lucy used an extensive palette to create works that are at once stunning and bizarre. She crochets glittering materials to make knitted ensembles with clustered elements and accents of glass, metal, and pearls. Put together a new look by combining different pieces.
Lucy Folk is a goldsmith based in Melbourne, and her studio produces jewellery that is beautiful in its attention to detail, unique in its aesthetic, and fun to wear thanks to its breezy, carefree vibe. The cute, nostalgic friendship bracelets they wear are irresistible, and we also love their delicate birthstone necklaces, huge metallic crochet earrings, and wavy rings.
1A Crossley Street, Melbourne 
Pinstapals 
Girl-about-town Sofia Levin has a side business going: selling adorable puppy pins with the proceeds going to the Lort Smith Animal Hospital, since every pin collector needs a good pin. Pinstapals is the name for them. The ideal accessory for your purse, collar, or obnoxious little brother or sister.
Emily Green
Emily Green, the undisputed king of polymer ceramic jewellery, is a colour guru. Emily's handmade jewellery line began with her nine-bead necklace, which is still a best-seller. Now, she offers earrings and necklaces with beads in nearly endless permutations. Emily not only sells an expanding selection of goods, but she also frequently hosts classes on colour theory and graphic design.
Emelda
After receiving rave reviews for a necklace she made, Emily Dornbusch decided to start her own unique jewellery line called Emeldo. Emily designs, manufactures, and distributes all Emeldo items herself from her home base in Torquay on Victoria's surf coast. Emily makes cheerful, easy-to-wear jewellery out of cotton ford, vividly coloured thread, tassels, and occasionally metallics.
Pinky's
Find Pinky's, a pastel pink utopia consisting of independent artists showcasing their work and boutique goods, on Gilbert Road in Preston. Bold earrings, finely crafted homewares, quirky mugs, and all thing pastel are perfect for the person who has everything. You seem to have come onto the correct location.
E.G.Etal
This Flinders Lane mainstay is as much an art museum as it is a jewellery store, representing the work of more than 60 contemporary designers from Australia and New Zealand. They have earned a reputation as a go-to spot for those seeking out non-mainstream engagement rings, and the expert staff are always on hand to help you find an aesthetic you'll love.
167 Flinders Lane, Melbourne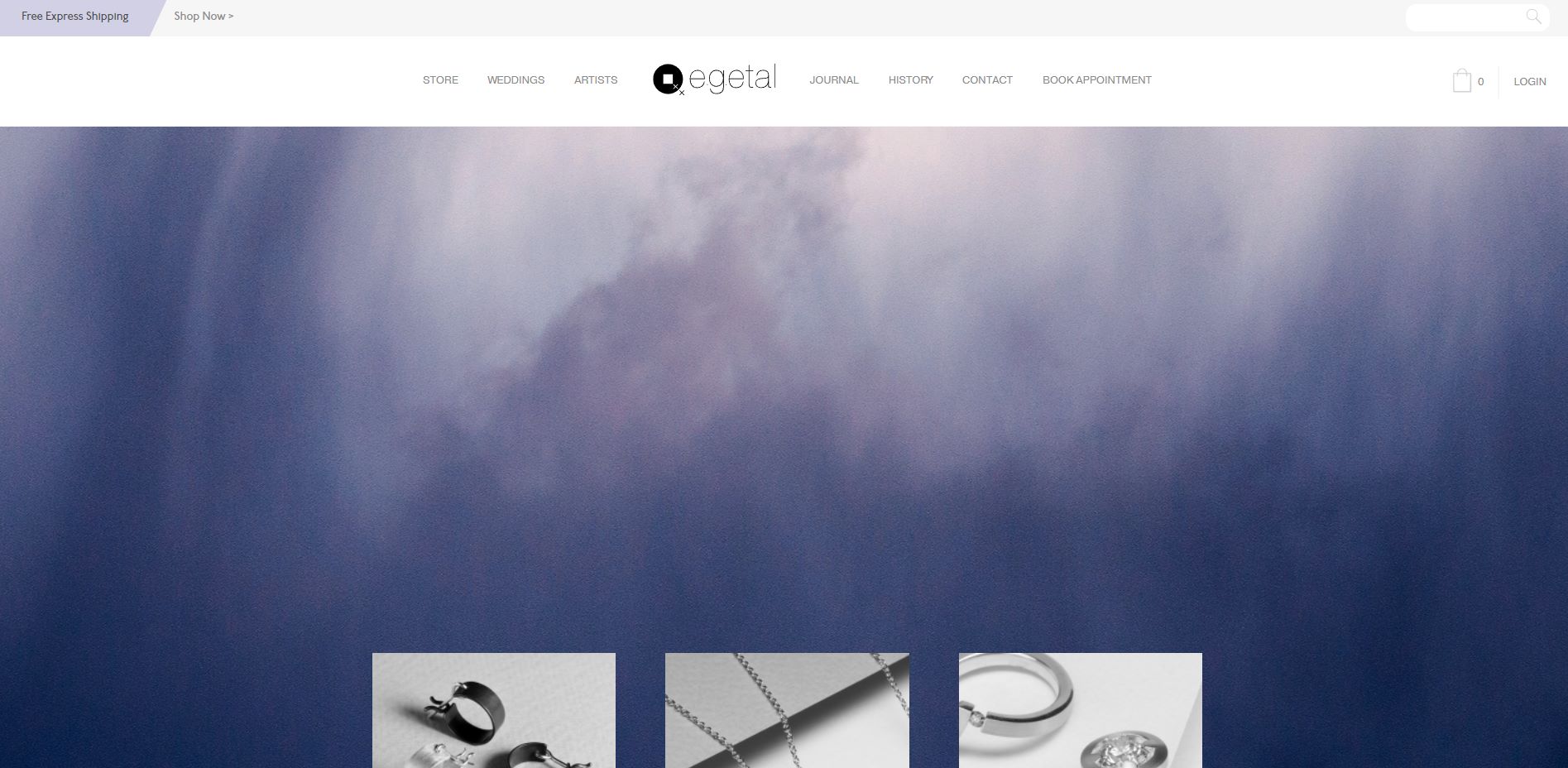 Tallulah
Rebecca Sampson's Tallulah studio and shop can be found in a quiet CBD alleyway. She has been making beautiful fine jewellery, statement pieces, and bespoke creations for 25 years, and she is a certified gemologist and diamond grader. Her ethereal creations, which often feature eye-catching jewels of the highest grade, are destined to become treasured family treasures.
Level 1/28 Block Place, Melbourne 
Lovehate
Genuine Honey, a jewellery shop located in Fitzroy North, creates beautiful pieces that can be worn every day, displayed proudly at special occasions, and passed down down the generations as cherished heirlooms. Honey, who is committed to eco-friendly and ethical manufacturing practises, also offers a service in which she designs and crafts one-of-a-kind jewellery using recycled precious metals, stones, and other components of your family treasures.
577-579 Brunswick Street, Fitzroy
Corky Saint Clair
Pay a visit to just this cosy studio and boutique located in the historic Century Building if you are in search of a unique, brightly coloured artwork. Designer Christopher Bril and award-winning silversmith Eva Reiser are responsible for the local label's utilisation of a wide variety of Australian gems and ethically sourced diamonds, as well as their exploration of rough and semi-cute gemstones in both delicate and cluster rings.
602/125 Swanston Street, Melbourne
Pieces Of Eight Gallery
For the true jewellery and design connoisseur, a trip to Pieces of Eight is a must. More than fifty Australian and international artists have their work on exhibit in the spectacular showroom created by famous architect Nonda Katsalidis. You can find both classic and cutting-edge designs, as well as the most daring experiments.
The uniqueness of the gallery's collection is what makes it worth visiting. Pieces of Eight is dedicated to providing a forum for artistic expression and innovative thought through staging exhibitions, artist talks, and other events throughout the year.
28 Russell Place, Melbourne 
The Local Jewellery Designers In Melbourne
Like many others, maybe you'd like to stock your jewellery box with pieces that were made close to home and with care for the makers and the community. There is no shortage of local jewellers in Melbourne, so we've compiled a list of ten of our favorite that offer shipping to make your life a little easier.
You can find something from these skilled designers that suits your taste, whether it's minimalist and delicate or gothic and ornate. Many of these shops also provide custom jewellery design services if you want something truly one-of-a-kind or have a specific vision in mind.
S-Kin Studio Jewelry
As a result of the founder's frustration with the widespread sale of disposable fashion, costume, and plated jewellery, she set out to learn the best methods for producing high-quality pieces at reasonable prices. S-kin Studio Jewelry's initial location opened in Contribute to this problem in 2020, but the store had to relocate due to overwhelming consumer demand.
Bestsellers just like Zodiac collection and other S-kin favourites are available at this Richmond store, along with 14k gold-filled, solid gold, and sterling silver options.
Champagne and snacks might be served during private engagement consultations for the bride and her attendants. Small Australian products such as Meditation and the Moon, Hunt Gather Apothecary, and more will be available for purchase as well, reflecting S-commitment kin's to ethics and sustainability.
Lott Studio
Both the company's founders and designers share the belief that jewellery should enhance rather than detract from the wearer. That's why Lott Studio makes minimalistic, wearable, and versatile items.
This Abbotsford workshop is famous for its studs, hoops, and metal pendant necklaces and bracelets. The workshop also provides custom jewellery design for those that have specific needs.
Aletheia And Phos
Both the company's founders and designers share the belief that jewellery should enhance rather than detract from the wearer. That's why Lott Studio makes minimalistic, wearable, and versatile items.
This Abbotsford workshop is famous for its studs, hoops, and metal pendant necklaces and bracelets. The workshop also provides custom jewellery design for those that have specific needs.
Corky Saint Clair
Located in the art deco Centuries Building in the heart of the city, this jewellery store is known for its expertise in working with Australian sapphires , salt and pepper diamonds.
The flaws and imperfections that give salt and peppers diamonds their name make for fascinating, dark, and moody jewellery. Corky also provides a custom jewellery service, so you may get the ring of your dreams made just for you!
Emily Green
Emily Green's jewellery is perfect if you want to accessorise with bold colours. Emily and her crew in her Brighton studio design and handmake each of the unique, geometric, and multicoloured pieces from scratch. Her clay clay rainbow necklaces are lovely presents for everybody from your younger sibling to your mother's best friend.
Julia Deville
In several of her paintings, which Julia describes as "peacefully sombre," Julia explores themes of death. Jewelry in the shape of bones, skulls, and withering roses abounds. Julia is well-known as both a jeweller and taxidermist; her work often incorporates the remains of animals that died peacefully, such as hair and bones.
Top Australian Jewellery Brands To Know
The world would be a less ugly place without the many amazing artists who call Australia home. Throughout the years, Australia's jewellery sector has expanded greatly. So, more artists or goldsmiths are striking out on their own, establishing labels, and releasing collections of breathtaking jewellery.
Across the continent, from Western Australia to the Northern Territory, you may find some of the top jewellery brands in Australia. Australia and the Gold Coast to Byron Bay and Melbourne, keep scrolling. If you're seeking to spoil yourself or indeed a loved one, be sure to browse the amazing offerings from these brands.
Avant Studio 
Avant Studio is an online storefront that features the work of several acclaimed Australian jewellery designers. The items in this carefully picked collection can help any woman feel more confident and beautiful in her day-to-day activities. Here you will find not just established but also emerging Australian and international labels.
Alana Maria, Brie Leon, Via Charlotte, Love Izzy, Reliquia, Kirstin Ash, Loves Lou, Shevoke, and Avant by Avant Studio are just a few of the brands they carry. Belle Maartensz with Briella Brown, the site's creators, first unveiled it in the beginning of the year 2020.
The core values of the organisation are feminism, ecological consciousness, and social equity. In addition, they donate to a new charity, like the NAAJA, every quarter.
Baby Anything
A piece of jewellery from Babyanything will help revive the gift-giving tradition. Lucie Ferguson's modern designs breathe new life into the world of exquisite jewellery. Each exudes an air of sophisticated femininity. Moreover, Lucie wished to stress the significance and significance of jewels as a present for significant occasions.
As a result, she has high expectations for the eventual heirloom status of each item. All of the necklaces, bracelets, bracelets, rings, and anklets are made using precious metals, rubies, and diamonds that were sourced in a responsible manner. In addition to the regular collections, the Ceremonial Collection caters to future brides with unique and contemporary wedding bands and promise rings.
Bianco
BIANCO offers a variety of eco-friendly, playful, and luxury jewellery options. Belinda Madonini is the brains and brawn behind the Western Australian company she founded in 2016. As a designer, her mission is to create wearable works of cheap luxury that are accessible to today's modern woman.
So, choose from a wide array of comfortable and versatile jewellery options, including necklaces, pendants, earring, rings, bracelets, and jewellery. They're all made with high-quality metals and genuine pearls and gemstones so that the beauty of the materials can really come through.
Necklaces depicting the skyline of Perth and bracelets named after Ningaloo Reef are just two of the one-of-a-kind things available. If you're a fan of Belinda's, you can even sign up for the BIANCO Lifestyle Hub. In this community, you can find others who share your passion for jewellery.
Bling Bar 
Discover the selection of jewellery available from the Australian company Bling Bar, which combines modern, bold designs with the a feminine touch. The pieces are versatile enough to be worn both during the day and at night. Furthermore, these lovely patterns can be worn by everyone.
The company is owned by a mother and daughter who rely on their Italian ancestry to create lines including Bellagio, Riviera Azzurra, and Dolce Vita. Medals are made from a variety of materials, including plastic and silver and gold plating. The best part is that you can look amazing without having to empty your bank account.
By Charlotte 
By Charlotte is an Australian jewellery brand known for its delicate and aesthetically pleasing designs. Beautiful semiprecious stones, crystals, other symbols with significant spiritual importance are showcased in the designs. One of Charlotte Blakeney's most recognisable pieces is the Lotus Necklace.
Miranda Kerr, Rosie Huntington-Whiteley, and Georgia May Jagger are just a few of their many fans. Indulge in the understated sophistication of the jewellery. Also, because of their minimalist design, they work great when layered to create a look that is truly one of a kind and speaks to the wearer. You can visit the retail location in Paddington, Sydney, or shop online.
Conclusion
The wearing of environmentally and socially conscious jewellery makes a powerful statement. Melbourne's design community is teeming with talent, so you're sure to find something special. Browse the selection at these establishments to get some ideas for updating your jewellery box quickly. While not at school, Sofia Levin runs a successful side company peddling adorably cute puppy pins. Emily Dornbusch creates bright, simple jewellery with materials like cotton ford, bright thread, tassels, and metals.
Items made by Tallulah have the potential to become cherished heirlooms. A number of established artists in the area provide personalised jewellery creation services. To make your life easier, we have produced a list of ten of our favourite local jewellers who provide delivery. This Richmond shop carries bestselling items including the Zodiac series and other S-kin favourites. Items by Lott Studio are simple in design but functional in multiple contexts.
It is common knowledge that Corky Saint Clair is the go-to place for anything involving Australian sapphires. The jewellery industry in Australia has developed significantly throughout the years. There has been an uptick in the number of artists and jewellers starting their own brands. Some of the most well-known labels in Australia include Belle Maartensz with Briella Brown, Avant Studio, Baby Anything, and BiancoBIANCO. The Australian jewellery label By Charlotte is renowned for its refined and beautiful creations.
Many famous women adore them, including Miranda Kerr, Rosie Huntington-Whiteley, and Georgia May Jagger. Plastic, silver and gold plating, and other metals are all used to create medals.
Content Summary
Melbourne is home to several skilled designers and jewellers who can create something genuinely one-of-a-kind for you.

In order to get some quick ideas for how to improve your jewellery collection, you could stop into one of these cute boutiques.

Get help from some of Melbourne's best jewellers to ensure you always look your best.

Northside Andrea Povey's Southside collection is known for its feather-light acrylic hoop earrings made with a laser cutter.

Lucy Folk, a Melbourne-based goldsmith, creates one-of-a-kind pieces with an airy, carefree spirit that are lovely in their attention to detail.

Girl-about-town All revenues from Sofia Levin's side business selling cute puppy pins go to the Lort Smith Animal Hospital, because every pin collector deserves a decent pin.

There is no shortage of jewellers in Melbourne, so to save you some time we have produced a list of ten of our favourites that offer shipping.

In addition to 14k gold-filled, solid gold, and sterling silver, this Richmond shop carries best-sellers like the Zodiac line and other S-skin favourites.

Additionally, you'll be able to purchase Australian made goods from small businesses like Meditation and the Moon, Hunt Gather Apothecary, and more to show your support for our S-commitment kin's commitment to ethics and sustainability.

Known for its skill in crafting pieces from Australian sapphires and salt and pepper diamonds, this jewellery shop can be found in the art deco Centuries Building in the centre of the city.

The jewellery industry in Australia has developed significantly throughout the years.

Some of Australia's most prestigious jewellery labels may be discovered all around the country, from the Western Territory to the Northern Territory.

Avant Studio is a virtual boutique selling the wares of numerous well-known Australian jewellery designers.

You can join the BIANCO Lifestyle Hub if you're a big Belinda fan.

The Australian jewellery label By Charlotte is renowned for its refined and beautiful creations.