Add a header to begin generating the table of contents
It's possible that the mountain resort close to Melbourne will see snow in June owing to the chilly temperatures typical of Victoria's winter. Prepare for the next cold season by gathering your winter wear. It's perfect for a family outing throughout the day or as a weekend getaway.
There are many upcoming snowy spots to pick from, so it all depends on your budget and amount of free time.
The weather in Melbourne is constantly changing, which leads to the same old jokes. Who's never heard the adage "four seasons in a day" at this point? If so, where might one find the best snow? hills and peaks that surround Melbourne?
We'll be smart and take advantage of the snow by packing the Tarago full of snow gear and visiting some of Victoria's most popular tourist destinations.
It's time to brave the cold and venture out onto the icy fields. Victoria's mountains are ideal for everything from novice to advanced winter sports such as snowball fights and sledding. Cross-country skiing, racing, snowshoeing treks, wilderness campsites, five-star hotel, spas, sled dog tours, and motorcycle excursions will all be on offer, as will children's activities.
The closest snow to Melbourne can be found at Lake Mountain. Located just 2 hours from Melbourne CBD, it's the perfect holiday destination for you and your family to escape to for a weekend.
The drive to Lake Mountain is a prize in itself. Along the way, you can expect to come across some of Victoria's most scenic landscapes and popular bucket-list destinations. Among them is the Black Spur Drive.
A road that connects Healesville and Narbethong along the Maroondah Highway, known famously for its spectacular valley views and towering mountain ash trees that surround you as you wind your way up the hill.
To truly turn your journey into an adventure, be sure to do your research. You won't want to miss any of the stunning destinations and photo opportunities along the way.
There's plenty of things to do before you reach Lake Mountain, which makes the journey all that more enjoyable, as well as distract kids itching to reach the snow!
Lake Mountain is the closest spot to Melbourne to explore winter activities, including:
Tobogganing

Cross-country Skiing

Children's Snowboarding

Snowshoeing & winter walks

Tube Run
For a holiday you or your kids won't soon forget, head to our little mountain today – adventure awaits.
Generally, you won't get snowfall in Melbourne city. The best chance is to head to the high country, at least two hours out of town.
According to the Bureau of Meteorology, the last time snow hit the ground in Melbourne was in 1986. In 2020 there were reports of a light dusting of snow on the upper levels of some high rises. However, the only time there's been a heavy snowstorm in Melbourne was back in 1849.
It last snowed in Melbourne in 1849. But since then, you can head to any of Victoria's snowfields.
Best Places To See Snow Near Melbourne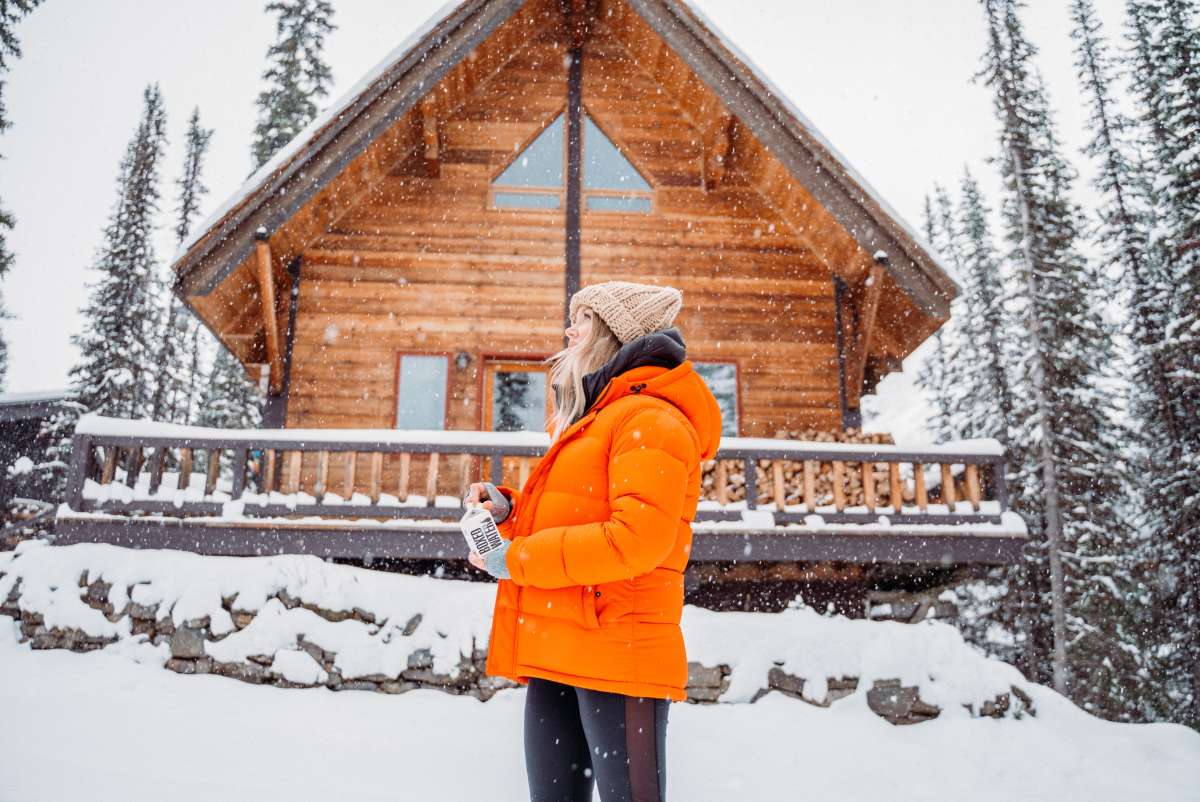 Take a quick vacation to a winter paradise and escape the hustle and bustle of Melbourne for the weekend.
Visualizing a cold, snowy season in your mind right now? Not more than a couple hours from Melbourne,
You'll get to a winter wonderland that's perfect for the entire family.
Whether you want to channel your inner adrenaline seeker and ski to the best of your ability or you just want to sip on certain deliciously decadent hot chocolate or frolic in the snow all day, the alpine area of Victoria offers everything you could possible need for a fantastic winter vacation.
The winter season in Victoria may be shorter, but it doesn't imply we don't receive any snow. Most communities have recently purchased modern snowmaking equipment, so there is always plenty of snow for kids to play in. What's fantastic in Melbourne is that you may go on a snow holiday for any length of time and budget, from a day excursion to a week or more.
Mount Buller, Victoria's oldest popular ski area, is just three hours' drive from Melbourne. Take a day trip
where you can spend as much time as you wish snowboarding, skiing, & sledding on the 300-acre terrain! Have no fear if it's your first day skiing or if you haven't skied in a while. There are approximately 22 hectares of beginner slopes available at the ski school, along with friendly instructors to help you get started.
The Bourke Street run is great for beginners, whereas the Little Frere Peak and, of course, the Summit are great for more advanced skiers. Weekends in July and August offer twilight skiing until 8:30 p.m., making for a memorable snow experience.
A mysterious gnome apparently wanders the park, bringing children on a wonderful voyage, and there are dog sled tours and a jumping facility called Buller Air.
There are three chairlifts that we may use as part of Victoria's finest sophisticated lift system, so sit back and take in the scenery as we ascend to the peak. After a day on the mountains, vacationers visiting Mt. Buller can unwind at the Up High Alpine clinic or see a film at the highest theatre in Australia.
Up to 7,000 visitors can be accommodated in Mt. Buller's hotels, chalets, and motels, which range in price from very cheap to quite expensive. In Buller, you may browse through collections of old ski gear at the Victorian Ski Club and the Australian Alpine Centre of Australia.
Mountain Buller's Village Square is home to 30 restaurants, a ski shop, and an altitude church. Visit Pension Grimus if you're in the mood for traditional Austrian dining, or Koflers Hutte if you're seeking Swiss food.
The Birdcage Restaurant is one possibility; the café at the Mountain Buller Chalet is another.
Mt Hotham
Mt. Hotham, a ski area with 320 hectares of terrain & 35 kilometres of trails, can be found about 4 - 5 hours from outside Melbourne. The routes for snowboarding lessons and sled dog trips can be accessed from any of the thirteen lifts that are located throughout three different terrain parks.
Each of the four snow play areas has toboggan slopes, and private or group lessons are available for beginners and kids of all ages who are interested in learning how to ski. Hotham hosts a number of winter events and activities, including cross-country skiing and the Hotham Grand Championships.
Mountain biking & hiking are great summertime activities that prove the mountains aren't just for winter.
The tallest settlement in Victoria is home to 18 different restaurants and bars in addition to numerous shops. Visit the historic cattlemen's huts on the mountain that date back to the gold rush era, or relax in the outdoor hot springs inspired by Japanese onsen culture.
15 minutes from Hotham, you'll find Dinner Plain, the area's principal settlement and lodging centre. Glamping, short for 'glamorous camping,' is a newer term for a type of camping that emphasises comfort and luxury without sacrificing access to the great outdoors.
Falls Creek
In Victoria, Australia's alpine region, you'll find Falls Creek, which has 90 runs and 65 kilometres in cross-country trails. There are more than 60 percent intermediate slopes at Victoria's main ski area, Falls Creek, which spans over 450 acres.
This is Victoria's easiest route, perfect for beginners and the late-night skiers that frequent the mountain on Wednesdays and Saturdays. Visit the Falls River Museum to gain a feel for the area's history before heading out to enjoy the slopes (or the snow biking, snowshoe, and tubing terrains included within the museum) this winter.
The best part about vacationing in any of Falls Creek's lodgings is you are able to literally ski right outside your door. In addition to a daycare centre, the Falls Creek area has 5,000 available hotel rooms, so parents may enjoy skiing while the kids are taken care of.
Those who don't ski or snowboard can still have a good time. If you really want to relax, head on over to the Aster Day Spa. Shop until you drop at Slalom Plaza, and then warm your taste buds at Elk, a hip restaurant with delicious fare.
At any of Snouts' two Falls Creek locations, locals and visitors alike can get a sugar and cinnamon doughnut, the town's signature sweet. Set Tuesday night aside for the ultimate in snowy family fun in Falls Creek, replete with s'mores, s'more roasting sticks, and Christmas tunes.
Donna Buang 
Looking for a free way to take in the winter scenery? There's no need to search any further. There is no admission fee to see Mount Mae Buang. Take a picturesque ride up to the peak, where you can enjoy snow play areas, barbeques, parking, and restrooms in addition to three toboggan runs.
Indulge in panoramic views of a Yarra Valley, Monash Ranges, Melbourne, as well as the Alps from of the summit's 21-meter viewing tower. Visitors can choose to either bring their own ski equipment or use the snowcapped rental services. Mount Thai Buang is indeed the greatest destination for a family day excursion to go sledding close to Melbourne.
Family outings to the snow, complete with toboggan rides, are quite popular amongst Melburnians. The route up to the mountain is picturesque, and once there, tourists may take advantage of all sorts of facilities, including three toboggan runs, a snow play area, barbeques, parking, and restrooms. Visitors are requested to supply their own children's playthings. You may also hire toboggans nearby.
A 21-meter lookout tower sits atop Mount Donna Buang, providing visitors with stunning day or nighttime views of a Yarra Valley, Dandenong Mountains, Melbourne, and the Alps.
The Yarra and Warburton Valleys.
In the winter, the Diversion Road Road is typically closed, therefore drivers should instead enter Warburton and take a left there at Warburton Motel.
From June to September.
Lake Mountain Alpine Resort
Skiing at Lake Mountain is a viable alternative for those in the area. There aren't many good downhill runs at this snowfield, but still it makes up for it with a variety of other winter activities, and it's easily accessible by car.
There's plenty of space for snowman-making and other wintertime activities, as well as four separate tobogganing hills. There are five different snow paths you can use if snowshoe is more your style.
This snowy incline has many positive qualities, the most notable of which is its closeness to Melbourne.
It's unimaginable that snow could fall within two hours after leaving the city limits.
You won't find great downhill skiing at Lake Mountain, but there are plenty of other winter activities for the whole family to enjoy.
It's a good idea to start by making snowmen. After the kids are supposed to be giving Santa a carrots for a nose and you've snapped the necessary social media photographs, head over to one of the four slopes for some tobogganing fun.
You may have to pull your little children up a mountain after several games if they become too tired to continue the game.
Rent some snowshoes and take a trip on one of the region's five snowshoe routes if you need a break from the frenetic pace of things.
Marysville, at 1071 Lakes Mountain Rd
When: June 8, 2020, is the first day of the ski season.
Mt Baw Baw Alpine Resort
As the closest downhill ski destination to Melbourne, Mt. Baw Baw receives less attention than some of the larger resorts. About 2.5 hours away from the downtown core on a day with light traffic.
Mount Baw Baw caters to families with its 30 kilometres of cross-country ski trails and amusing nicknames like "Chilly Frog Hollow" or "Frantic Frog Playground" for the toboggan slopes.
Your kids might have as much fun with the Shrieking Husky Sled Dog Tour as they would with ski or snowboard lessons. You can cram a lot into one day and yet be able to sink into bed at the end of it thanks to the wide range of apartments, lodges, and cabins available.
At any moment of the year, Mount Baw Baw offers fantastic opportunities for adventure. In the winter, we cater to skiers and snowboarders, and in the summer, we open our doors to bikers, hikers, and anybody else who wants to enjoy the outdoors. This pristine winter wonderland features seven ski lifts, two snow play areas, plus thirty acres of well groomed runs.
This event will take place at 32 Currawong Road, Mount Baw Baw.
When: June 8, 2020, is the first day of the ski season.
Mt Stirling
While Mt. Stirling was not the best place to take a car if you want to see snow, it is a great choice because it is relatively underdeveloped reserve that caters to more experienced snow aficionados.
Even though there are no extras like chairlifts, you may still use your board or cross-country skis for free. Thanks to ski patrols and mountain inns, you may still feel secure.
Put on the snow boots and get going if reconnecting with nature and teaching your kids about it is a priority. There are two paths here that lead through forests of mountain ash and snow gum, and they both lead to a winter wonderland.
In Alpine Central on Mt. Buller's Summit Road. From Melbourne, a trip to Mansfield will take about three hours.
When: The first day of June in 2020 is the beginning of the ski season.
Mushroom Rocks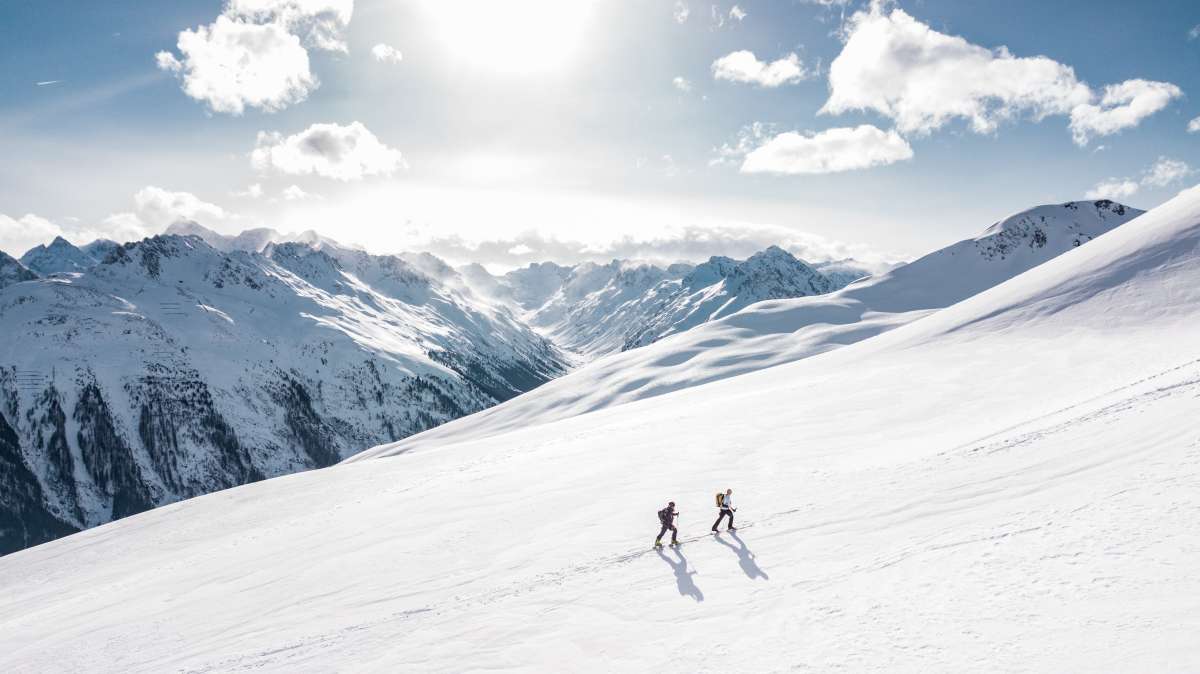 From Melbourne, the trip takes about 2 hours in total.
Elevation: 1240m
We give the snow a 3 out of 10 for difficulty.
If you keep heading east within Bam Baw National Park, you'll eventually come to the Mushroom Rocks Walk. There is a charge to enter the Mt. Bam Baw Resort, but the rest of the area is free to the public. Hey there, pretty lady, have this on the house.
Since it is located 1240m above sea level, this bush trail becomes a Winter heaven when snow accumulates. Hikers who start at the Mt. Erica car park will cover 5.4 kilometres, in which they will encounter snow and massive granite outcrops.
Mt St Gwinear 
It takes 2 hours & 45 minutes to go to Melbourne from here.
Elevation: 1509m
The Snow: 5 out of 10
You can reach Mt. St. Gwinear in half an hour after leaving the Baw Baw NP deal breaker towards Mushroom Rocks. You wouldn't know it from looking at it, but this mountain has two toboggan runs and 12 kilometres or cross-country trails. Since it is located at an elevation of -1500 feet above sea level, it experiences substantial snowfall. Zero dollars are required.
Visitors can hire toboggans from the Parks Victoria offices, which also features restrooms with running water and a warming shelter, for $4 per hour. The Baw Baw plateau is a great place for intrepid campers to try out a new experience, as they allow dispersed snowfall camping. Crazy? It's possible that's not the case. Snow's insulating properties mean it might not be as as cold as you expect.
Mount Macedon
An hour's drive from Melbourne.
Elevation: 1001m
Evaluation of Snow: 1 out of 10
Mount Macedon, like Camel's Hump, has a top that is higher over 1,000 metres, meaning that it can get snowfall under the right conditions. This is a once-in-a-lifetime chance, so seize it while you can.
Our Top of the Ridge Café takes pride in claiming to have the best views inside the Macedon area, and they frequently receive photos from guests that show them dusted in snow at the summit. Maybe you could call it a day trip.
Make snow angels and snowmen at Mount Macedon, but do it responsibly. Find the phrase "Snow falling over 900m" in the BOM report for your area. At this time, Gisborne has the closest available forecast.
Ice Skating Melbourne
Discover a skating rink in Melbourne near you. That there are so many rinks to go ice skating in is a real blessing.
The Winter Village
Relax in makeshift igloos, enjoy the snowfall, and go ice skating on top of the Grand Central parking garage.
Winter Festival Eynesbury
There will be a winter festival in Eynesbury starting this coming Friday, July 25th, and running through the next Sunday, July 25th. After a fun afternoon of skiing and snowboarding in the city, warm up with some wonderful winter meals from Ms. Peacock or Birdy & Co.
There will be plethora of amazing things to do and see. In the colder months, bring the family to Melbourne's best ice skating rink.
O'Brien Group Arena, Docklands
You may go ice skating any time of the year in the Australian Olympic Winter Sports Centre.
We would suggest it to anyone looking for a large, well-equipped indoor ice skating rink near the coast.
Olympic Ice Skating Centre, Oakleigh
Parking & skate rental are completely free there at Olympic training facility, where public skating lessons are also provided. It's one of the nicest places to go ice skating, and the whole family will have a good time.
Ice HQ, Reservoir
Formerly Puckhandlers Insert Hockey Stadium, the building has been transformed into Ice HQ, an indoor ice skating arena. It is now a state-of-the-art ice skating rink open to the public 7 days a week for ice hockey games, instruction, and casual skating.