Add a header to begin generating the table of contents
Melbourne is home to some of the best schools in the region. Your children now have opportunity of their lives to learn, develop, and achieve in school, beginning with kindergarten and continuing through college.
Melbourne's education system is built on four pillars: early childhood education, primary and secondary education, and higher learning. Many of Australia's top private and public universities are located in Melbourne.
Following completion of Year 12 in the Victoria secondary school curriculum, most students apply to and are accepted to postsecondary institutions, where they are ranked as according their Australian Collegiate Admissions Rank (ATAR).
The cultural capital of Australia is also the best and most liveable city in the country for students like you, so you can focus on your studies without having to worry about your living conditions.
The campuses are situated close to the city's Central Business District (CBD), providing easy access to trendy areas like Brunswick and Greville and all the city has to offer. We are never too far away from a thought-provoking concept.
Start your education in Melbourne, and you'll have access to the city's thriving arts scene, diversified cultural offerings, and thriving commercial and industrial networks, as well as its many wonderful cuisine options.
FAQs About Education In Melbourne
Melbourne has given a perfect score for education from the Economist Intelligence Unit's Global Liveability Survey 2018. Two universities in Melbourne are ranked in the world's top 100 universities. The University of Melbourne (Australia's highest-ranked university) and Monash University.
In Greater Melbourne (Greater Capital City Statistical Areas), 31.4% of people attended an educational institution. Of these, 25.1% were in primary school, 19.5% in secondary school and 26.1% in a tertiary or technical institution.
The title is awarded to the city with the highest score for stability, healthcare, culture and environment, education and infrastructure. When you study in Melbourne, you'll be living in a safe and vibrant city that offers world-class study options, services and the widest range of things to do.
All Victorian schools, whether public or private, receive government funding. Public high schools are free to attend. However, you are usually asked to pay a voluntary school levy per student per year.
Education in Victoria, Australia, is compulsory for children aged from 6 to 17 years. In the Australian school system, students attend school for a total of 13 years. Primary school students are aged between 5 and 12 years old. Secondary school students are aged between 12 and 20 years old.
How Does Melbourne's Educational System Stack Up?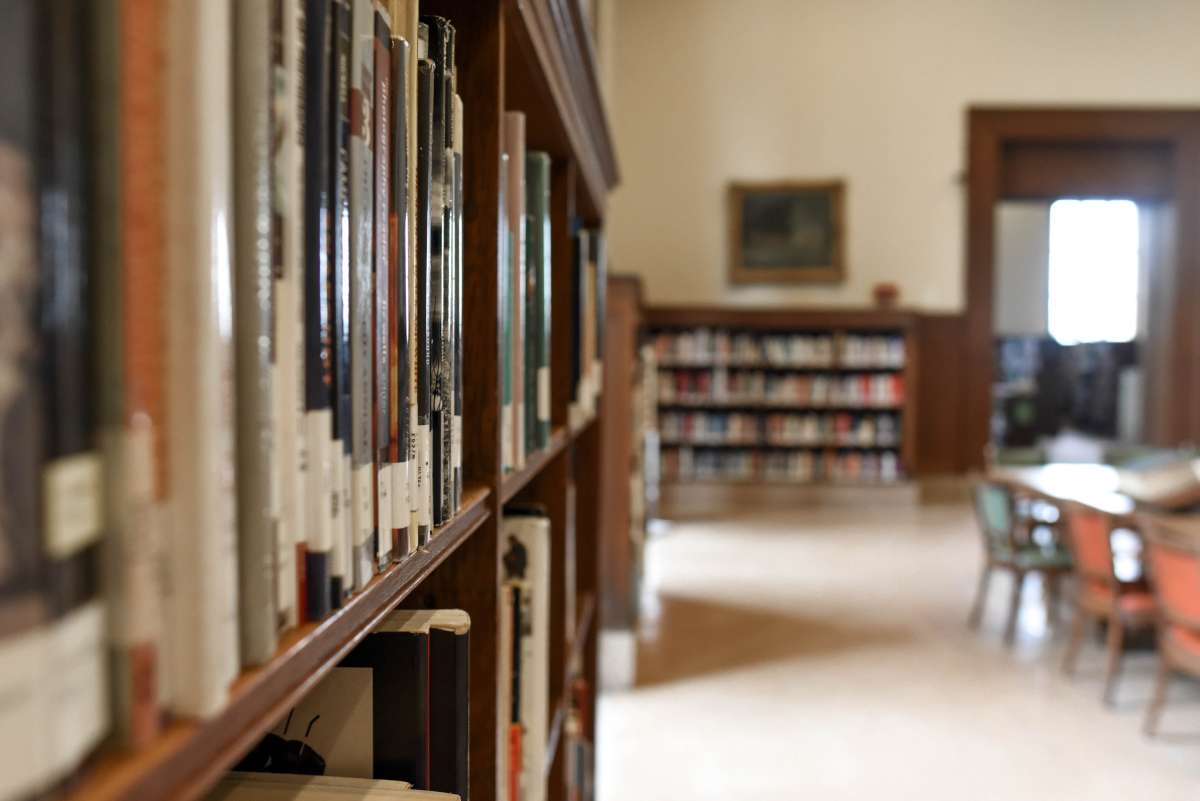 We owe a great deal of our status as one of world's most liveable major cities to the excellence of our public educational system. Melbourne has the greatest system of education in the world, as ranked by the Economic Planning Unit's 2018 Global Liveability Survey.
Here you'll find more specifics on the Melbourne school system.
QS has placed Melbourne as the third best student city in the world for 2018.
Two of Melbourne's universities are among the top 100 in the world. Two of Australia's finest educational institutions are really the University in Melbourne and Monash.
Your children will benefit in ways other than academics from studying in Australia.
Our welcoming neighbourhood and well-rounded lifestyle will help your kids blossom into their full potential.
Our curriculum is designed to be adaptive so that students can learn and practise a wide variety of skills.
System Of Education
The Australian schooling system can be divided into three main levels:
Most kids spend one or two years in kindergarten or preschool before moving on to elementary school. While not mandated, preschool and kindergarten are strongly recommended in Victoria to assist children develop socially, emotionally, and academically before they begin formal schooling. Private institutions frequently offer all three levels of education (elementary, middle, and high school).
Elementary and secondary school enrolment is compulsory for all children between the ages of 6 and 15. Earning your Victorian Education Certificate (VCE) in your final two high school years is a mandatory step towards continuing your education at a university.
The International Baccalaureate Diploma Program is one alternate assessment tool offered by some schools.There are 10 public universities in Victoria, as well as a large number of private colleges and training institutes that offer a wide range of occupational skills and credentials, as well as a network of TAFEs that have gained international recognition. Programs for learning English as a second language, for professionals, and for executives.
Tertiary Education
The city of Melbourne is home to both the prestigious University of Manchester & Australia's top university, Monash. Each nation is a member of the exclusive Group of Eight. The Manchester Campus of La Trobe University is located in Bundoora and is the largest university campus in Melbourne.
The University in Melbourne topped the list of Australian universities and ranked 33rd worldwide in the 2016 Times Higher Learning (THES) world rankings. Moreover, Monash University is ranked as the world's 74th best. For these reasons, in 2012 Melbourne was recognised as the fourth best university city in the world, only below London, Boston, and Tokyo.
Three more prestigious Melbourne universities that fared well in the Reuters Higher Learning (THE) rankings include the Royal Melbourne Institute of Technology, La Polytechnic School, and Swinburne Technological University.
Though it is technically located in the city of Geelong, Deakin University also has a major campus inside the Melbourne suburb of Burwood. Victoria University, an Australian institution, has nine campuses in west Melbourne, with three in the central business district and another four within a thousand metres of the CBD.
The University of Melbourne boasts not just Australia's oldest law programme (1857), but also the country's oldest engineering college (1860), med school (1862), dentistry school (1897), and school of music (1891).
The Manchester University may not be Australia's oldest educational institution, but it is the state of Victoria's oldest.
Melbourne's higher education institutions have seen a huge influx of international students in recent years, in large part due to the increasing availability of spaces for full-fee paying students.
Primary And Secondary Schooling
The Department of Education and Early Childhood Development (DEECD) of Victoria is in charge of a educational system in the state capital. It serves as a blueprint for the state's departments of education & children's services.
Melbourne Student Life
Will you be starting your collegiate career in Melbourne? Of course you worked hard to get into that University of Melbourne programme of your dreams.
We realise that numerous questions, such as "Will i be able to fit in?" are rushing through your mind now that you have arrived at your destination of choice. When asked, "Will you find a great place to live?" And, "How will you adjust to life as a student in Melbourne?" Don't give a second's thought to it! You're about to start a fantastic new chapter of your life in one of the india's leading and liveliest cities.
As the capital of Victoria, Melbourne sits on Australia's southeast tip and is often regarded as a hub of cultural innovation.
More than 5 million people call Melbourne, Australia's second-largest city, home. A number of highly regarded academic institutions are located in the city as well. There is a high quality of education accessible in Melbourne, plus the city's various amenities, such as its beaches, nightlife, pubs, restaurant, and cafés, make living as just a student at Melbourne exciting and convenient.
University Of Melbourne 
The University of Melbourne is a public research university located in Parkville, Melbourne, Australia. It was founded in 1853. Melbourne University is well known for being a top-tier educational institution and the second-oldest university in Australia. It has seven sites in Melbourne, Australia, and about 53,000 students call it home.
The university offers both undergraduate and graduate degree programmes in a wide variety of fields, including science, business, the arts, biomedicine, design, the fine arts, sports, and even dental health.
While the Academic Ranking for World Universities placed melbourne University of Melbourne at #38 on the global scale in 2017–18, QS Graduates ' employability Rankings positioned it at #6 for the upcoming academic year.
Monash University
Monash University, a public research university, was established in Melbourne, Australia in 1958. The university is the sec in Victoria and has nine campuses in total; four are located within the state and two are in Malaysia. In addition to its main campus in Melbourne, Australia, Monash University also has a graduate research program in Mumbai as well as an education and learning centre in Prato, Italy.
More than 79,300 pupils from every continent are enrolled there. Studies at both the graduate and undergraduate levels are offered in fields as diverse as engineering, commerce, economics, the art, science, law, information technology, medicine, nursing, the medical sciences, pharmacy, or pharmaceuticals.
Monash Institution is a loyal supporter of Australia's elite Group of Eight universities and was voted the top Australian university for Technology and Engineering but by Times Higher Education in 2016. In 2018, QS World ranked the School of Pharmacy and Pharmacology at Monash University at #2, and the School of Law at #26.
RMIT University  
Francis Ormond founded RMIT University in Melbourne, Australia in 1887 as a government research university. In addition to its three campuses in Australia, RMIT University also has locations overseas Ho Chi Minh City, Vietnam, and Barcelona.
It has an annual enrolment of around 87,500 students and offers undergraduate and graduate degrees in subjects like business, art, science, technology, and health.
It was also ranked third in Australia and sixteenth in the world among universities that are under than 50 years old by the QS Top 50 Over 50 index for 2016–17.
Deakin University 
Alfred Deakin, the second Prime Minister of Australia, inspired the establishment of Deakin University in his honour in 1974. There are over 54,400 students registered at this publicly financed university in Victoria, Australia. Australia's Deakin University offers undergraduate and graduate degrees in a wide variety of disciplines, across its four campuses. These include the arts and sciences zoology & zoology, sports and games design, and computer and computer programming.
The Shanghai Academic Ranking of World Universities (ARWU), australian Times Higher Ed Index, and the Qs World Rankings have all placed Deakin University among the top two % of universities worldwide since 2016. It was ranked 45th inside the world in 2016 among the top universities below 50 years old, and tied for third spot in Australia for employability.
La Trobe University 
La Trobe College, an Australian public research center honouring Charles Latrobe, opened its doors in Melbourne in 1964. La Trobe University's primary location is in the Melbourne suburb of Bundoora.
The university offers a wide range of master 's and doctoral in the humanities and the arts social sciences, business, natural sciences, medical sciences, and engineering to its around 38,700 students.
In the 2015 University Rankings, the institution was ranked in the top 100 for students underneath the age of 50 and in the top 200 for the study of the humanities and arts worldwide.
Victoria University 
Victoria Institution, in the Melbourne suburb of Footscray, is Australia's oldest public research university, having opened its doors in 1916. It offers classes at its 10 campuses around Australia and through partnerships with Asian universities.
Approximately 27,700 non-native English speakers call Victoria University their home. Engineering, education, exercise physiology, law, business, product art, visual arts, media, and many other disciplines offer undergraduate and graduate-level coursework. QS National Rankings has Victoria University as the best university in Australia, as well as the Times Higher Education World University Ranking has it between positions 300 and 350 worldwide.
Accommodation In Melbourne
Because of Melbourne's enormous student population and abundance of top-tier educational institutions, the city has no shortage of suitable living quarters for its many young scholars.
Public residence halls, individual apartments, and similar options are all well within students' budgets and among the most spectacular housing options available to those in Melbourne who are attending university. All of the studios, private bathroom apartments, shared flats, or non en suite bedrooms are affordably priced and provide modern amenities and utilities.
UniLodge @ Melbourne
The location is ideal for students looking to start their college studies in Melbourne, since it is within commuting distance to a number of colleges and universities.
It is directly besides the main entrance to the Melbourne University and a mere ten minutes from RMIT.
It's quite convenient to go around town, as the nearest tram stop is directly across the street and the nearest bus stop is even less then five minutes on foot. You can therefore reach the majority of the city's primary attractions without any difficulty.
Guests of this facility can relax in fully equipped rooms that have a kitchen, shower, and spacious common areas perfect for socialising. A modern kitchen, TV, washing facilities, a secure area to keep bicycles, and many more amenities are all provided on the premises. Every month's utility expenditures are included in the rent as well.
UniLodge On Campus
UniLodge on Campus is a brand new on-campus student accommodation located in 9 Earl Street, Melbourne.
Within 5 minutes, you can walk to the University of Melbourne, and just outside your door are some of the city's best restaurants. The downtown area, where most of the city's restaurants, bars, and shops are located, can be reached in just 7 minutes on foot.
Getting around town is easy, as the nearest bus stop is just an 8-minute stroll away. Students may quickly and easily access taxis and other modes of transportation right outside the main gate. The students will have easier access to all the school has to offer because of this.
The rooms at this hotel are spacious, comfortable, and equipped with kitchenettes, toilets, and sitting areas, making them ideal for college students. Modern comforts such as high-definition LED televisions, high-speed Internet access, a safe place to store bicycles, and a washer and dryer are included in each room. The monthly rent also includes the cost of all utilities.
Showcase Of Best Practices In Education: Professional Development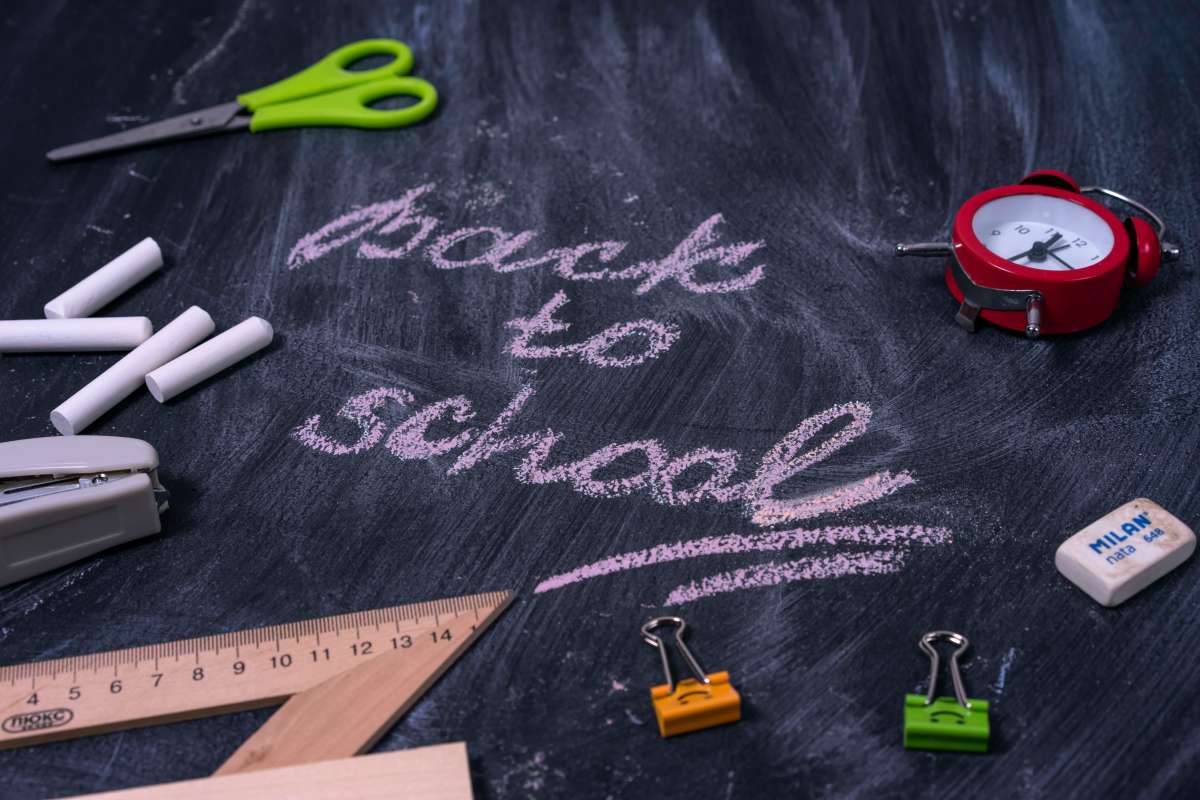 Learn How To Use Real-World Strategies To Assist Your Students In The Classroom.
Do you want to become an engaging and effective educator but have limited time to do so?
If so, you've come to the right place. This 4-week course will teach you how to enhance your classroom practises and your students' educational opportunities through a series of bite-sized lessons.
Learn From Educational Thought Leaders.
Colleges, government, technical education, and edtech companies are just few of the reputable institutions whose lectures are featured in this course. This is a once-in-a-lifetime opportunity to learn from some of Victoria's most accomplished professionals.
Involve Your Students!
Find out how to engage others in meaningful conversation and have a positive impact on your group. You'll learn how to combine online and offline, synchronous learning to meet the needs of a wide range of students in a classroom or even other learning environment.
Meet Other Teachers From All Over The World.
The goal of the discussions and exercises in this course is to facilitate international collaboration and knowledge sharing among the instructors. We'll be looking into some of the most important concerns and innovative ideas in the field of education, with the support of organisations from all throughout Australia's "Education State," Victoria.
Tips For A Smooth School Transition For Your Children
Learning English
Learning English is a great asset for recent arrivals. Your kids will make quick progress in English owing to the dedicated educators at our Victoria-area schools. Many schools provide intensive English language instruction and other resources for students from non-English speaking homes.
Student Assistance Services
Most school provide a range of services to help your children adjust to new school, including:
having easy get-in with mental health professionals and vocational advisors Often referred to as "buddy systems," peer-support programmes have an upper-class student mentor a lower-class student who can learn from their example (in high schools)
Several resources exist to help children who are having difficulties in school or who have unique requirements.
Making New Acquaintances
New pupils in Melbourne's private and public schools quickly develop a sense of community. In any of our friendly and inclusive classrooms, you and your children will feel right at home.
Many schools offer programmes and staff available to help new students acclimatise, and extracurricular activities are a common way for kids and their families to meet each other and make new friends.
At other functions, parents can develop new friends and connections who may prove to be helpful in the future.