Add a header to begin generating the table of contents
Your home may become a magical place for living, relaxing, or entertaining with the help of the stunning furnishings available at these must-see shops.
Either the goods you purchase were lovingly handcrafted right here and in Victoria or they are high-quality antiques sourced from all over the world. You may relax knowing that the pieces of furniture you hand down to future generations are the pinnacle of quality in every way.
Redecorating can be challenging because of the effort and time required. The thought of completing all the necessary upgrades to your home, whether you recently bought it or have lived in the same for decades, can be overwhelming.
It's easy to get lost in the sea of options when searching for a place that buy the all new furniture. Sit back and take it easy; we've done all the work.
We've shortlisted the best furniture stores in Melbourne where you can pick up some great items for the home.
FAQs About Furniture In Melbourne
The living room is a common Australian term, while lounge and sitting room are more common in British households. While they all hold the same meaning, a sitting room is considered a more formalised terminology.
The living room is considered more of a residential term and suggests a relaxed communal space, where the lounge is a term that is more common in commercial settings such as hotels.
The lounge room is a focal point for relaxation in the home and is generally categorised by having a communal seating arrangement where the whole family can gather.
Generally, a lounge or living room may also include a coffee table, entertainment units and storage solutions that can be personalised with accessories and timeless family heirlooms such as Marimekko of Finland, Iittala and Normann Copenhagen.
The lounge room can be pulled together with a large rug, and the rule of thumb is the larger the rug, the bigger the room will feel.
There are several simple methods to judge the quality of lounge room furniture. The weight of the piece and the materials used are excellent initial indicators.
Quality timber furniture is constructed using a range of hardwoods that include oak, elm, walnut, ash, beech and birch and have a noticeable weight. Many furniture manufacturers use plywoods and veneers. These are lighter in comparison to hardwoods and are much less consistent in quality.
Quality furniture will also feature full-grain leathers and commercial grade fabrics. The Modern Furniture Store always uses solid timbers and quality upholstery materials.
Unfortunately, due to many deliveries, it isn't easy to specify an exact time. Circumstances such as traffic, time spent at previous deliveries and other issues outside the driver's control can substantially alter the scheduled delivery time.
Do, however, offer a service where drivers will call 1 hour before delivery. In most cases, this allows the customer to get home and meet the driver.
They are committed to providing first-class customer service coupled with unbeatable value on all of their products. To assist you, could you kindly email or call the store.
Considerations When Shopping For Furniture
Price
The price tag at a furniture shop is perhaps the most significant aspect. Don't worry excessively if you're trying to stick to a strict budget; most stores carry a wide range of products, from brand-new and expensive to very affordable and gently worn. You must establish and adhere to a practical financial plan.
Customer Service
Even if you have a clear concept of what you desire before you go furniture shopping, the help of a salesman is still quite useful. Excellent customer service responds quickly when you contact them, makes suggestions that fit your needs and budget, and doesn't try to pressure you into making a purchase.
Delivery
Consider the store's location if you want to start picking up your furniture in person rather than have it delivered. A company that provides delivery is crucial if you don't have a vehicle available or would just like to have the furnishings delivered to your home. Find out if you have to pay for the service or, if so, just how. Otherwise, you'll have to figure out another means of transportation. The cost of getting there is a factor in both scenarios.
Payment Options
Finance options and instalment payment plans are common ways that stores help customers pay for big-ticket items like furniture. Make sure you know if you have to pay for everything at immediately or if the furniture store offers payment plans.
Product Range
Pieces for the patio or living room can be found at most furniture stores. However, for some, decorating a certain space is paramount. Browse a regular furniture store for convenience, but head to a speciality shop if you want to uncover unique, eye-catching pieces.
Style
Finally, you should think about the general aesthetic you're going for. You might prefer art deco, or the opulence of old Italy, or the spare elegance of Scandinavia. It's vital to shop for furniture from a store that carries items that complement the style you're going for because different businesses prefer to specialise in different looks.
Melbourne's Best Furniture Stores
Changing the appearance of your house is a fascinating and challenging endeavour. Although it's satisfying to see your home come together after purchasing new furniture, the process of doing so can be time-consuming but also fraught with hesitation as you wonder things like "where to purchase any of it near me?" and how much does this settee cost?" before you commit to a purchase as well as bring it home.
You may be forgiven for feeling overwhelmed by the sheer number of Melbourne's furniture stores. We checked out nearby retailers and analysed their selection so that we might give you a hand. Then, for your convenience, we ranked and listed the top 8 shops in our area.
Products bearing the well-known Freedom brand name can be found in stores across the country. When the company opened its doors in 1981, it set out to fulfil a promise to provide homes that Australians could be happy to call their own. One of the draws of visiting Freedom is the variety of apparel available.
The collections are based on classic cuts and clean lines, yet there is enough variation to avoid repetition. Consequently, you may shop with confidence knowing that your new purchases won't soon seem dated. Furniture choices should include linen couches, leather chairs, hardwood tables, and velvety headboards.
Additional touches, such as rugs, wall art, and updated lighting, can help your space come together. If you are feeling overwhelmed, the store's designs are there to help. The website also has a page called "Ideas and mr Advice," that can be a source of inspiration and advice.
There are a number of different places this can happen.
Ikea
The combination of practicality and aesthetics in their basic Scandinavian designs makes Ikea a furniture powerhouse. However, they are more widely available than competing brands due to their inexpensive price and straightforward construction.
A piece from Ikea, even if it isn't the plushest thing you'll ever own, will fit in well with your interior design and make your home appear great. If you combine some more reasonable buys with more expensive bespoke acquisitions, no one will be able to tell if you splurged on the entire ensemble or not.
Address: Shop 630 Victoria St, Richmond, Melbourne, VIC 3121
Adairs
Is the Adair family ready to completely remodel their house? There are many different brands to choose from, including Adairs as well as Home Nation, Lambert + Reid, Mark Tuckey, and more. This allows businesses to appeal to a wide range of consumers, from those interested in the boho style of Bohemian Republic to those drawn to the luxurious fabrics and range in color offered by Mercer + Reid.
Capsule collections are the result of seasonal collaboration between a number of Australian fashion designers. Both parents and kids will like the wide selection of kid-friendly furniture, linens, and toys. It's okay to buy yourself a welcome present when you're searching for new furnishings and electronics.
The shops may be found easily over the state, as well as have an internet presence. Adairs also offers a loyalty programme called Linen Loves. There are many benefits available exclusively to members, such as lower prices, extended return policies, and invites to exclusive events.
There are a number of different places this can happen.
Great Dane
The design aesthetic of Great Dane Furnishings is simple: clean, understated Scandinavian. The pieces that make it up their signature minimalist design are a testimony to the creators' skill because they are refined, durable, and full of personality. The adaptability and low environmental effect of materials like recycled wood have led to widespread adoption.
High-end cow or caribou hides, along with other animal materials, will be prominently showcased and contrasted with products like reinvented marble coffee tables. Anton Assaad, Director and Co-Founder of Great Dane, chooses each item for import to the United States from the finest design studios & factories in Scandinavia.
Great Dane has made Melbourne home for almost 15 years. Since some of these early days, our business has expanded to become Australia's most trusted source for high-quality Scandinavian furniture, home design, and lighting. The justification for this is self-evident.
Fitzroy, Melbourne; address: 175 Johnston Street
Living Edge
If you're looking for regular household goods, Living Edge isn't the place to go. The company has made a name for itself with its one-of-a-kind decorative accents.
For example, their azure Quilt Sofa One Seat is so eye-catching that you might mistake it for a fixed exhibit. The Quilt chair is upholstered with high-tech stretch fabric and individual polyurethane inserts to create a honeycomb pattern that rests atop a sleek fiberglas shell. In addition, they offer a large variety of furniture that is neat, contemporary, and easy to rearrange.
Despite their shared nostalgia for bygone eras, each of these pieces is thoroughly contemporary and urban in style. Many famous buildings have benefitted from their goods, including the White House, the Capitol in Berlin, the St. 's cathedral in London.
Richmond, Melbourne; 132A Bridge Road
Jordan
If you're looking to add some flair to your home with unusual furniture or you just want to make a statement, Jardan is the place to go in Melbourne.
This brand's contemporary goods recall the fusion of Australian and Scandinavian design in their casual simplicity and playful energy.
Amman is, happily, a family-run business based in Australia. Nick and Mike Garnham, two brothers from Melbourne, have been working on it from the ground up since 1987. Better yet, Jardan is committed to ethical material sourcing and processing. In addition, by having everything built in Melbourne, they are helping to maintain Australian manufacturing jobs.
The address is 522 Church Street, Richmond, Melbourne.
Matt Blatt
This furniture and homewares company, run by a family in the Sydney suburb of Marrickville, has become one of Australia's most prestigious brands. The justification for this is self-evident.
Matt Blatt's eclectic line skews towards the novel & stylish than that of the tried and true. That "a elegant space is a full of joy place" is fundamental to their design ethos. Visit any Matt Blatt store and you'll feel like you've entered a museum of weird furniture.
Each shop offers a wide selection of high-quality, fashionable furniture. If visitors can't afford to furnish your home with Matt Blatt furniture, at least get one statement piece. Treat it as an investment for the future.
Church Street, between 587 and 593, Richmond, Melbourne
Coco Republic
Go no farther than the Coco Republic if you want to stay in a hotel that epitomises class and sophistication. The upscale furniture store offers a wide variety of stylish furniture and accent pieces. The stores of Coco Republic sell not only the company's own wares, but also a carefully curated selection of products from other luxury brands, such as Timothy Oulton, John Adler, Wildlife Curiosities, and Oly.
They have also advertised Yves Saint Laurent as well as Kenzo in the past. Products from Coco Republic are like works of art again for home.
Their Melbourne showroom is so beautiful and well-designed that you could spend an entire day there getting ideas for your own home. They also offer cleaning services, so it's a clinch if you don't feel like getting out of your seat.
Church Street and Number 500, Richmond, Melbourne.
Domayne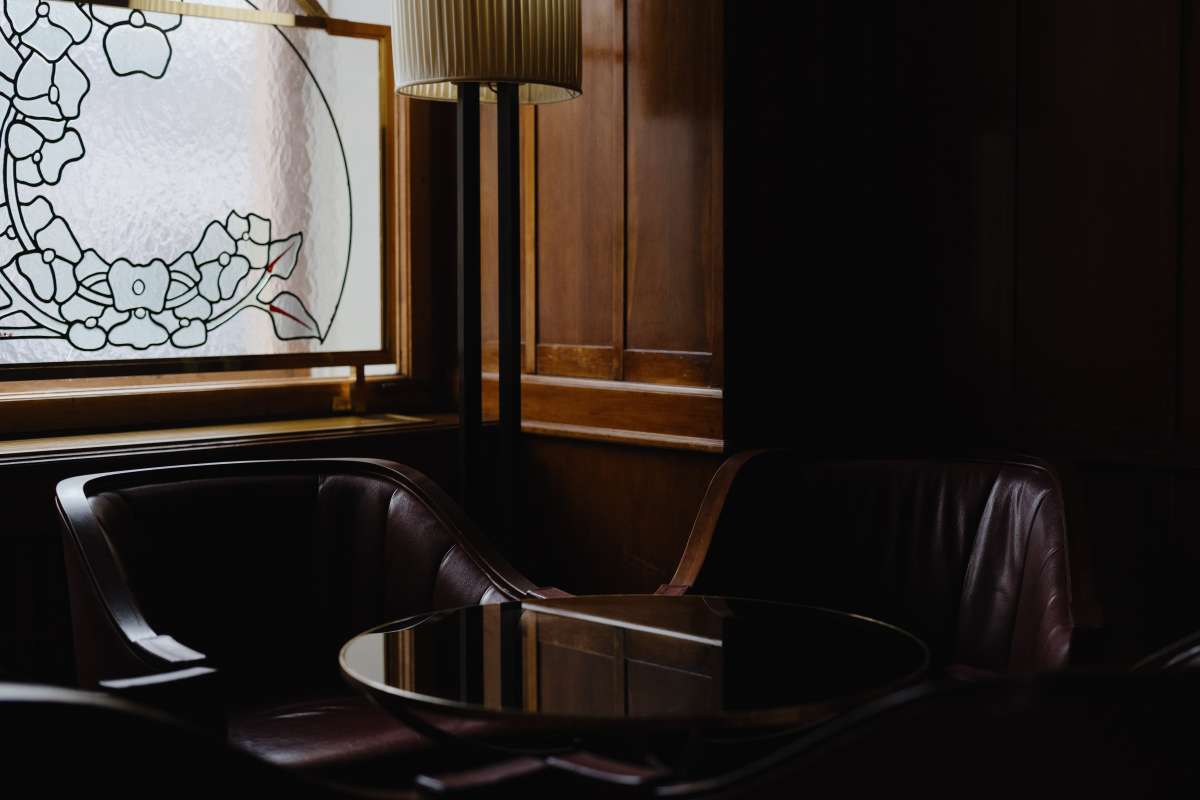 When it comes to home furnishings and decor, Domayne is your one-stop shop. They stock a wide variety of home décor items, including beautiful furniture. You could indeed rest assured that individuals won't be limited in your choices when shopping at Domayne.
The variety of styles represented in their wares is impressive. They only sell one-of-a-kind items shipped from overseas, but they still purchase from Australian businesses. Don't be fooled by Domayne's low prices; the store's products are of superior quality and design. Domayne's rapid ascent to the top of Australia's home furnishings retailing scene is attributable in large part to the store's extensive stock of well-known brand names in these categories.
Address: 210 Lonsdale St., Melbourne
West Elm
If you are in need of modern or stylish furniture for your home, West Elm is indeed the place to go. The luxury collection includes modern, eye-catching pieces suitable for any room in the house. Famous for its hip, modern looks, West Elm is recognised for its classic pieces given fresh, modern makes and colourful accents.
As the company's trademark glossy, modern contemporary look, they are known for being both on-trend and of high quality. They are a steal for the price, and they have their own distinct design.
Address: No. 464, Chapel Street, South Yarra, Melbourne
Interior Design Furniture Stores In Melbourne
Modern Times
Having to stick to just one style is not a requirement. This Smith Street staple has an eclectic collection that combines contemporary Australian and vintage European objects.
Modern Times, a local institution in the design world, is the place to find one-of-a-kind mid-century pieces from nations like Denmark, the Dutch, and Italy. The renovations done in-house are beautiful. No matter how brief your stay, you'll bring back plenty of new concepts to apply at your own place.
A wide range of vintage furniture, artworks by established and up-and-coming local artists, and decorative accessories like candlesticks, mirrors, and trays are on exhibit in this chic gallery.
Fitzroy, at 311 Smith Street
Hub Furniture
The Hub's team of dedicated experts will not only help you locate the ideal product for your home, but will also arrange for its prompt delivery and competent installation.
The Abbotsford store imports high-end furniture from around the world with an emphasis on cutting-edge style, sustainable materials, and ethical production practises. If you want to read something that will spark a lively discussion while still being original and moral, Hub is the obvious choice.
Sixty-two Eighteen Duke Street, Abbotsford
Grandfather's Axe
The this Northcote showroom features vintage mid-century & contemporary furniture from all over Australia.
Ed Klein travels all around Tasmania, Denmark, Sweden, and Europe to stock his shop with high-quality designs at affordable prices.
His team methodically repairs them all in a secret workshop, keeping the original designer's vision in mind at all times. Incredible histories are attached to many of the artefacts.
Number 171 High Street, Northcote
Fenton & Fenton
You can't find more eye-catching, conversation-starting pieces of furniture anywhere else than at Fenton & Fenton. Everything in the store, from the furniture to the décor to the artwork to the taxidermy, is a kaleidoscope of colour and pattern and shape. Store owner Lucy Fenton travels extensively, visiting places like India, China, Italy, Morocco, and others to get inspiration for her unique product selections.
In terms of convenience, this one comes close to a one-stop shop. There are home furniture collections made with a particular room in mind, and then there are furniture lines that are sourced and managed independently that offer even more variety.
Postal Address: 471 High Street, Prahran
Tait
The deck is too expensive to leave uncovered. Among the best manufacturers of patio sets, Tait enjoys widespread renown. The company was started by Susan & David Tait because they recognised a gap in the market for stylish and long-lasting outdoor gear that could withstand Australia's hot and humid climate. Everything from the tables and chairs to the drinks trolley & fire pits is gorgeous, and it all combines the mid-century aesthetic with waterproof materials.
Outdoor furniture, in contrast to its indoor counterpart, is rarely admired. Incorrect at Tait. The availability of outdoor seats is emphasised in particular. Everything from the table to the beverage trolleys is constructed of waterproof materials and has a chic, midcentury modern appearance. The planters, which are available in a number of sizes and a rainbow of hues, are consistent best sellers year after year.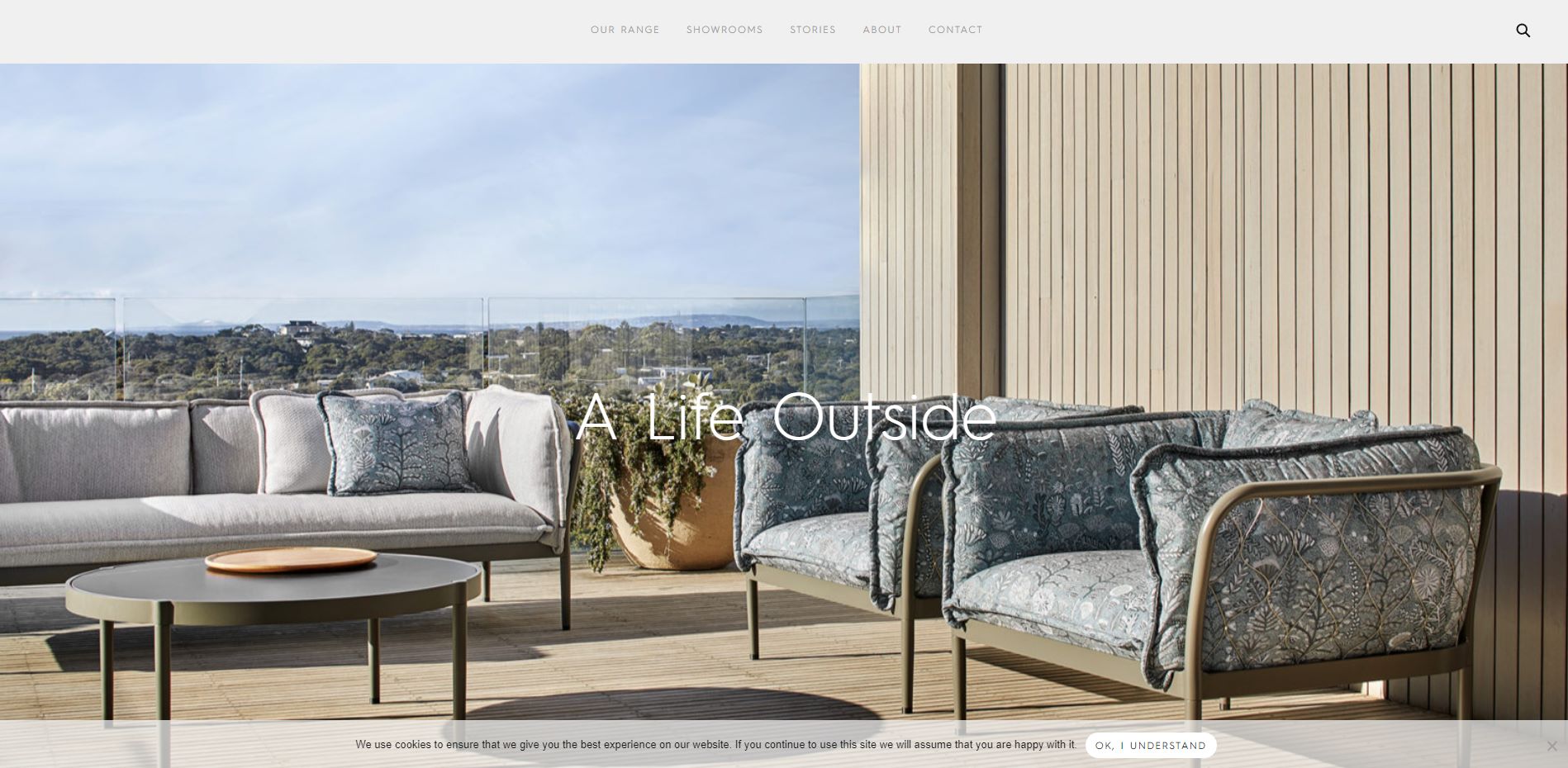 209/211 Smith Street, Fitzroy
Huset
In case you're ready for a step up from your IKEA flatpacks, Huset is your one-stop shop for stylish Scandinavian furniture. All of their goods are 100% authentic and handcrafted by artisans in various European nations, especially Scandinavia.
Flooring, lighting, paintings, and home decor are all available, making this an each shop for speedy interior design.
Located at 236 Centre Yarra Road, Cheltenham
Cibi
Cibi is difficult to categorise mostly because of its adaptability. There aren't many eateries in the Melbourne region where you can get a real Japanese breakfast, but this is one of them.
In this homewares shop, you'll find a large selection of practical Japanese kitchen knives alongside lovely porcelain ornaments. The selection also includes a few products from lesser-known Japanese manufacturers like Nanamica.
Postal Address: 31-39 Keele Street, Collingwood