Add a header to begin generating the table of contents
How can something as basic as meat, bread, and spinach be so delicious as kebabs? Add some cucumber sauce, so you've got a huge boost in culinary heaven.
Lahmacuns, pita sandwiches, Turkish pita, Halal snack packs, souvlaki, and other food vehicles are all great ways to eat this tasty grilled meat. While everyone has a prefered spot for kebab in Melbourne,
The next minute you're in town, there's no excuse for you to settle for just one of the recommended establishments. The late-night craving for a kebab when no one is looking is an essential part of any romantic evening.
"Halal snack pack" has been named People's Choice Word of the Year 2016 by Australia's Macquarie Dictionary.
A snack pack, also known as an HSP, is a hearty pile of kebab meat, chips and sauce, which has become a staple of Australian takeaway shops.
Kebab is a cooked meat dish with its origins in Middle Eastern cuisines. Many variants are popular around the world.
The halal snack pack originated in Australia as a culinary fusion of Middle-Eastern and European cuisines. According to some, snack packs date back at least to the 1980s. They have since become a quintessential Australian dish.
When you say kebab, most Australians think of a doner kebab – shaved meat wrapped in flatbread with additions of salad and sauce. However, a kebab is a celebration of meat, bread and spilling sauce all over your shirt.
Lambs On Malvern
Lambs on Malvern has the city's finest kebabs, perfect for when you're craving something special. It has the appearance of a regular kebab shop, but the bun is incredibly tender, and the roasted meat is delicious. This is the perfect place to bring your family if you want succulent lamb that has been well marinated and grilled, rather than a processed imitation.
There are a few other "Lambs on" establishments in operation, but Lambs on Hereford is the best of the bunch. Their interior design is over the top, with bright red walls covered in images of several satisfied clients. In any case, it sets the tone for kebabs. The huge lamb spit while behind counter is what you should be concentrating on. Ultra-tender beef, a hint of smoke, and a smoky, luscious sauce made with garlic are just some of the highlights of this dish. You can count on success every time.
Glenny Kebabs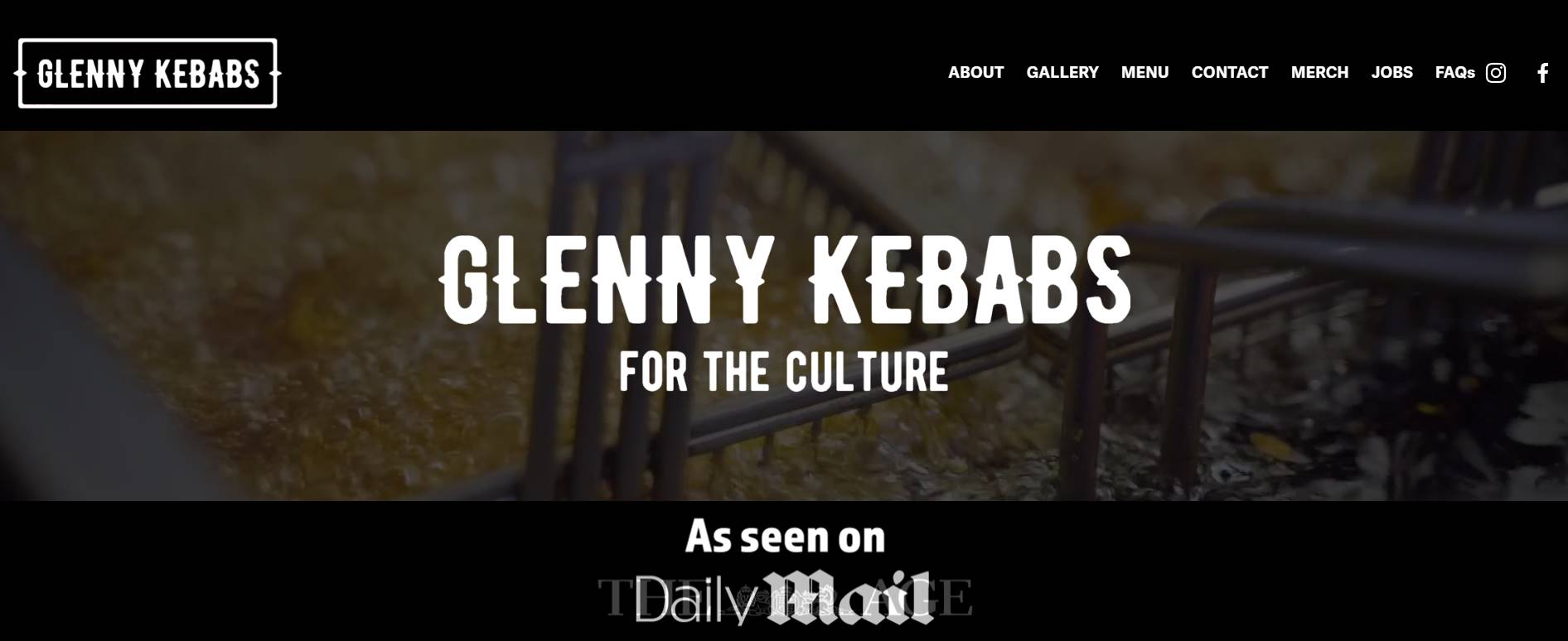 The kebab business Glenny Burritos, which has been open since 2016, has quickly become one of Melbourne's most popular restaurants. In addition to the standard menu, they offer sweet potato fries, vegetarian "meat," and wedges. Try the Nutella kebab or the ice cream doughnuts for a sweet snack.
The gathering of automobiles and people outside the Caltex in Springvale Rd is not for some exclusive function. Glenny Kebabs only attracts its regulars once a week. The HSP and lovely, glorious kebabs at this tiny kebab stand draw huge crowds. We won't tell anyone if you buy two of them because each costs less than 10 pounds. Veganized faux meat is also available, so vegetarians and vegans can satisfy their craving for meaty, glutinous foods.
Zeus Street Greek
We're entering solve territory now, and these guys are already so good that we had no choice. The Tzimmy Lamb pita is a staple, filled with lamb, lemon, tzatziki, onion, paprika, and chips. The pitas are stuffed to the gills with fresh, crisp toppings. The soft-shell crab w rocket, mint, roe dill aioli, and fennel slaw was a clear winner.
Biggie Smalls
Collingwood & Windsor
First things first: this is the *cool* kebab found in Melbourne. Like a kebab times a thousand. Fast all day so you may attack and thoroughly enjoy one of these babies. Absolutely everything on the menu, from the Dirty South boasting fried chicken, raw onion, lettuce, and aioli to the coconut-fried brisket with stir - fried curry relish and carrot slaw, has our undivided attention. For vegetarians and vegans, the days of tasteless falafel at chain kebab joints are over. Flaxseed falafel mixed cucumber, hummus, garlic mayo, mint, and pickled onion is what you should order instead. Just throw some cheese on that.
Cbd Kebabs
Do you believe you can sleep through both tonight? Sure, go ahead and do that. Please know that you have our support. When it comes to kebabs, CBD Kebabs is among the best in the business. To top it all off, a kebab just costs $8, so it's affordable as well. Despite all the hoopla over their HSP, the kebabs are where it's at. Modifiable, with a variety of optional toppings, and a star performer in the form of the kebab's meaty centre. Wrapped snugly in heated bread and stuffed with thinly sliced tasty meat, a mountain of sauce, and some crisp onions.
Meat In The Middle
Compared to the others on the list, this one is a tad more refined. Not somewhere you'd take a client out to lunch, but it closes early enough to be convenient for a kebab shop, And we wouldn't recommend stumbling in here drenched in alcohol. Souls in the Greek way, stuffed with succulent meat and vegetables, are a sure bet. The Kingsway, with its chargrilled pork, mango slaw, barbeque sauce, and chilli, comes highly recommended as an Asian-inspired option. De-lish.
Melbourne Kebab Station
As all excellent kebab joints should be, this one is unpretentious, uncomplicated, and gets right to the point. You ordered a good kebab, and that's exactly what you got, no frills included. The meat is tender and flavorful, the bread is warm and chewy, and the spreads are delicious. This kebab is so good that it's worth the trip even if you live on the South side. And, one more caveat: these individuals are not cheapskate. Seemingly, most kebabs weigh at around 1 kilogramme.
Hawthorn Grill & Kebab House
This Melbourne kebab shop delivers succulent lamb prepared on charcoal grills, and that's just the beginning of the menu at Hawthorn Grill and Kebab Houses. Compared to your standard kebab joint, the pricing are reasonable, the ingredients are fresh, and the environment is pleasant. So order a lamb steak with garlic sauce or an HSP with chips and your prefered condiment.
Hawthorn Grill & Kebab House is a great late-night destination for a kebab that hits the spot because it is a bit more refined than most kebab businesses.  They have the holy trinity of lamb, chicken, and mixed, as well as a handful of slightly fancier options. However, there should be no major departures from the traditional Turkish dish. Wrapped in a warm, fluffy pita, you can choose from grilled shish, Adana kebab, or kofte kebab. Yom.
It's not the place to come if you're hoping for a gourmet degustation. Instead, come here to relax and unwind after a long day at the office or an intense night out on the town. They're open at an absurd time: 5 in the morning, Thursday through Saturday. They only serve the traditional fare, so you can choose between lamb, chicken, or a mixed grill. Nevertheless, they sure are good at them. Guests can feast on pide or Turkish baguette, freshly roasted meat, and delicious hummus.
Lipo's Kebabs
Lipo's Kebabs is no-frills, which you want when it's late at night, and now you're craving some nourishment to fill your stomach. Kebabs and drinks (also $10) or a large HSP are on sale. In other words, it's an obvious choice.
These "Best in the West" kebabs are sold out of a modest but busy food truck. Stop by on the way home for one of their masterpieces, a sandwich made with hot, toasted bread and tender, flavorful meat. Pickled jalapenos and hot sauce are optional, but highly recommended if you're feeling daring. This is not a task for novices.
Gazi
Gazi is the place to go if you want more pzazz and flair than your typical kebab joint offers. Famous and delectable soft shell crustacean souvlaki is delivered with Japanese naise, mint, coriander, and honey, along with dips and pita with beets whipped feta and vinegar for a zingy Greek street food experience. Yum!
Here we go, gourmands of Melbourne! Try for one of these souvlakis if you feel too refined for a late-night kebab run in the mud. Gazi's menu has something for everyone, including beetroot falafel with spicy yoghurt, teriyaki pork belly, white miso mayo, crispy prawns, and cocktail sauce. It's like bringing a kebab to a spa. The kebab with the soft-shelled crab is still our favourite. Bee pollen, coriander, and honey are included. Please bring five, no more.
Footscray Kebab House
In the Western suburbs of Melbourne, there is an alternative that could rival the best. If you haven't found your way here after a heavy night of drinking, you can't call yourself a true native of the 'Scray. Speaking of condiments, we highly recommend the cacik and the housemade chilli, both of which rank among the best we've had anywhere. You should order the Shish Kebab, make it a large, and then forget about it. When the team needs an extra boost of energy, they pile on the Turkish bread.
Katie
Katik serves up some of the city's greatest kebabs. Katik is known for its authentic Adana steak and Turkish pide, both of which are produced entirely from scratch. There is usually a queue of people waiting to get into this place because it is one of the best barbecue shops in Melbourne, but it is well worth the wait.
Flemington Kebab House
The menu at this family-run restaurant features both Turkish specialities and all the standards, including a variety of delicious Shish Kebabs available both individually and in platters.
Success hinges on their ability to consistently acquire premium meat and raw materials. A friendly staff guarantees you'll be satisfied with your stay.
Coal bbq kebabs, Turkish pide, Gozleme, and all the fixings you could ever want to convert a midnight nibble into a full meal can be found at Flemington Kebab House.
Kebab Thyme
You may have trouble deciding between all of the delicious kebab options they provide. The HSP is a crowd-pleaser there, and it comes with your choice of meat, chips, cheese, and any other toppings you like. Gozella, a Turkish pastry stuffed with Nutella and topped with maple syrup, is a must-order dessert.
Istanbul Kebab
 You can customise your kebab by selecting the meat, as well as the toppings. Gozleme, stuffed with savoury ingredients such spinach, cheese, mushroom, and pumpkin, are also highly recommended.
Samurai Gourmet
The Turkish eatery Komur is undeniably warm and inviting, with a hip, relaxed vibe. A simple place where you can relax and have a delicious Middle Eastern meal without feeling out of place. In addition, it is situated at 446 Mt Nicholson Rd, Ascot Vale, only 30 minutes from the Central Business District.
Aldana Kebab
This kebab, which may be eaten either wrapped or unwrapped, is the pride of Komur. However, the master chef behind this exquisite Turkish dish suggests enjoying it as intended—straight from the package. This is why the lamb meatballs with flavors cooked on a charcoal grill is so delicious.
Tulum
Tulum is the place to go for authentic Middle Eastern mezze platters, prepared with the care and attention to detail that you'd expect from a seasoned chef restaurant in Melbourne you are trying to find. This modern Turkish eatery, which has been around since 2016, has been given one hat by the 2019 Amazing Food Guide. Mezzes are small plates that may be shared amongst a group, and the carefully curated menu is separated into cold, meat, fish, vegetarian, and main categories. The food and atmosphere at this eatery are described in detail.
Balmain
The food at Efendy is almost as remarkable as the building itself, a beautifully restored Victorian mansion. The cuisine is a hip fusion of traditional and modern because Chef Sivrioglu spent his first twenty years in Turkey. Particularly noteworthy is the Ali Nazik kebab, which consists of a small lamb fillet, smoked okra, garlic yoghurt, and chiles.
Kalimera Souvlaki Art – Melbourne, Vic
Kalimera is a must-visit if you're looking for some of the greatest classic souvlaki in town. Don't bring your preconceived notions of what a soul must be like, because the people here have genuine souls. Tender lamb pieces in a pita with some thick-cut chips sprinkled with paprika.
Stalactites Restaurant – Melbourne, Vic
Stalactites is a veritable institution in Athens, Greece, and has been owned and run by one Greek family since 1978 Melbourne for authentic Greek grub. Who in Melbourne hasn't taken advantage of Stalactites' 24/7 licence to stop in for a midnight difference between the actual or slice of spanakopita?
The Bifteki Souvlaki, two seasoned frozen patties in a pita, is a must-try.
Conclusion
The best kebabs in town can be found at Lambs on Malvern. Many Melburnians consider Glenny Burritos to be one of the city's best eateries. Lamb, lemon, tzatziki, onion, paprika, and chips comprise the Tzimmy Lamb pita, a popular item. The kebabs at Melbourne's Central Business District kebab business are the best in the city, with a wide selection of sauces and a meaty centre that steals the show. Vegans and vegetarians no longer have to settle with bland falafel at chain kebab restaurants.
The holy trinity of lamb, chicken, and mixed, plus a few upscale alternatives, are all available at Lipo. If you're looking for something with a bit more pzazz and panache, GaziGazi is the place to be. Whether you're in the mood for teriyaki pig belly or beetroot falafel with spicy yoghurt, Gazi's menu has you covered. Both the Adana steak and the Turkish pide at KatieKatik are made from scratch and are therefore guaranteed to be 100% authentic. Some of Melbourne's finest dining establishments include Komur, Tulum, and Kalimera Souvlaki.
Charcoal-grilled lamb meatballs are a speciality in Komur. Mezze dishes from the Middle East are prepared with precision and care at Tulum. Balmain has stunningly restored Victorian home and equally stunning meals.
Content Summary
There Are Lambs On Malvern For the best kebabs in town, look no further than Lambs on Malvern.

Since its 2016 opening, Melbourne's Glenny Burritos kebab shop has become a top dining destination.

Once a week is when most of Glenny Kebabs' regular customers come in.

Hawthorn Grill and Kebab Houses, located in Melbourne, Australia, is known for its delicious lamb, which is cooked over charcoal grills along with the rest of their extensive menu.

Since it's a step above the average kebab joint, Hawthorn Grill & Kebab House is the perfect place to satisfy your kebab cravings late at night.

These kebabs, dubbed the "Best in the West," are sold from a tiny but consistently packed food truck.

An option that may be even better than the current market leader can be found in Melbourne's western suburbs.

Flemington Kebab House serves delicious coal-grilled kebabs, Turkish pide, Gozleme, and all the toppings you could possibly need to turn a midnight snack into a full dinner.

The Turkish restaurant Komur has a cool, laid-back atmosphere that is hard to deny.

Those looking for a Melbourne restaurant serving authentic Middle Eastern mezze plates cooked by a skilled chef need look no farther than TulumTulum.

If you're in the mood for some of the best traditional souvlaki in town, look no further than Kalimera.