Add a header to begin generating the table of contents
The time has come to dress effectively, groom well, and get the right haircut, thanks to the dapper man, street style, and hipster movements. Finding oneself via a series of haircuts at Melbourne's finest barbershops is a great way to do just that.
Can't decide what you want? Use the knowledge of professionals as your map. Have a clear idea of what you need? The professionals should be the ones who bring it all to life. Do you need a barber in Melbourne's south, north, port, or central business district? Check out our picks for the top barbershops in Melbourne so you can start looking your best right away.
It's no wonder that Melbourne's greatest barbershops have been on an increase in recent years, given the city's high concentration of well-groomed beards. The city's trendy barbershops offer more than just a quick 15-minute cut and dash, and instead provide a full spectrum of services that cater to men's style and help guys keep their swagger and self-assurance in check.
Enjoy a cup of coffee, a cool beer, or a glass of whisky while receiving a close shave or a microfiber towel treatment and chatting with the friendly staff. Many contemporary barbershops have a strong sense of community and provide an unparalleled level of luxury and wellness to their clients.
The following businesses are representative of the idea that visiting a barbershop may be more than just a means to an end (getting a haircut). If you're looking for a particular kind of barbershop, this list will come in handy.
FAQs Barber Shops In Melbourne
If you're looking for a regular men's barber, you want someone who asks you questions as much as they listen to your requests. You're ideally looking for someone with knowledge and experience, as well as a genuine want to help you look the best you can.
Prices for men's haircuts will vary from barber to barber but expect to pay at least $40 for a style cut or up to $100 for a complete grooming package. Can You Walk Into A Barbershop In Melbourne?
Honouring the barbershop tradition with Korean sensibilities, Good Barbershop delivers warm and welcoming experiences while every cut is curated to feel uniquely exciting and refreshing for everyone.
You're going to have a great time. First off, your barber will ask what kind of hairstyle you desire and if you need a beard trim or shave. Depending on your answer, you will then proceed to the haircut of your choice. Don't be surprised if your barber makes small talk about anything from sports to your daily life.
There's one primary difference between barbershops and salons – the training of the people providing services. Barbers are normally trained in shorter and more traditional men's haircuts that may or may not be combined with a hot lather shave or beard trim.
Barber Shops In Melbourne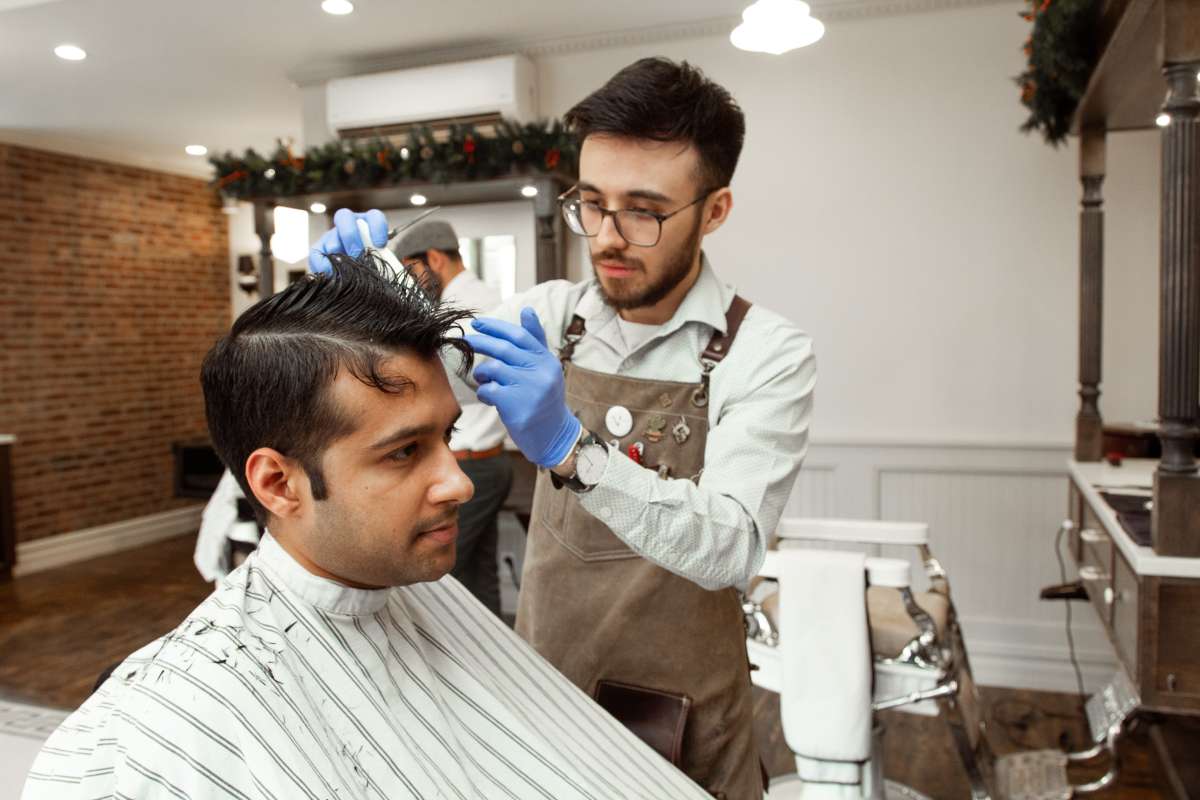 Don't let grooming become a burden. Indeed, visiting the barbershop ought to feel like a treat. For men, going to the barbershop is once again a source of anticipation in the vein of the golden age of barbershop culture, thanks to a new breed of Melbourne shops is acting correctly. Here are the top barbershops in your area, whether you want to kick back with a whisky while having a cut, unwind with a traditional microfiber towel shave, or get your blood pumping to today's top hits Melbourne to visit today.
Renard's Barber Shop, including some of the greatest barbershops north of the river, is the place to go if you're in the Carlton area and need a tidy up.
The guys here offer the full gamut, from the standard fare of buzz cuts to the time-honored ritual of the hot shave, and can help you make the most of that shaggy mane you've been working on. The proprietor, Ben, is a walking encyclopaedia of information on all things related to hair, beards, and the paranormal. Please, have a seat and enjoy this opportunity to chat.
The Bearded Man
Bearded Man takes his hair very seriously. You won't be dissatisfied; the barbers here are award-winners who are truly passionate about hair. Eight barbers work here, and the youngest has only five years' experience, so you won't be getting an apprentice or junior. At Industry, not only will you get a great cut, but you'll also get some tasty treats Beans coffee with a barista on staff and a playlist that never fails to please.
Situated on the world-famous shopping strip Chapel Street, Since winning 2018's Australian Men's Hairdresser of the Year, this barbershop's popularity among Australian males has skyrocketed. Whether you're looking for a skin fade or a consultation on your hair and scalp, you can rest assured that you're in good hands here.
There is also an in-house barista dishing up wonderful coffee and a full equipment, so the songs are always flowing during those peak hours. The Bearded Man offers a wonderful environment and a fantastic team of barbers because each one has at least five years of expertise in the industry. A lot of people who live south of something like the river will find this to be an ideal place to hang out.
Uncle Rocco's
Fabian has spent years perfecting his own unique approach to barbering, and his dedication to the craft has driven him to offer his clientele only the best quality services, with an emphasis on providing them with a memorable experience.
Uncle Rocco's was established as a brand to broaden Rocco's interests in men's grooming and other products with an eye towards fashion. The barbershop name was taken from Fabian's third shop in Port Melbourne, and it's called after his uncle Rocco, a barber in New Jersey, who worked there for over half a century.
Your uncle Rocco has been in the industry for 25 years, so you can kick back and have fun. Fabian Sfameni, a third-generation barber and proprietor, has been in the business since 1996. However, clients have gravitated for his Uncle Rocco's in Port Melbourne. The exceptional quality of the work and the snappy banter at this barbershop are direct results of the dedicated professionals that work there. Uncle Rocco not only offers great haircuts, but also barbering lessons and a wide selection of barber shop–exclusive grooming products.
Kings Domain
With five Melbourne locations and one Sydney store,
King's Domain Barbershops are quickly becoming the best in the country. The Swan Street shop was conceptualised by a celebrity hairstylist, and several Tigers players frequent it to get their signature mohawks trimmed. You can unwind with a classic back or sides or consult with one of their expert barbers to get a custom style cut in the shop's uncluttered, straightforward environment.
A list of the greatest barbershops in Melbourne would be incomplete without include Kings Domain. Without a doubt, they are up there with the best that Melbourne has to offer. Promising a Wide Range of Locations around Melbourne, If you're looking for a great haircut in the city, you can't miss the two locations of Kings Domain.
The gentlemen of the world can expect nothing less than royal treatment from King's Domain. Feel like a king every time you leave this barbershop because of the superior service and products they use. At King's Domain, you can count on getting a personalised experience with every service, from a consultation on your hair and scalp to suggestions on which products might work best for you.
Barbers Of Brunswick
Barbers of Brunswick, with its slogan "Where men can be men," is more like a pub than a barbershop. Barbers of Brunswick, with its slogan "Where men can be men," is more like a pub than a barbershop.
You've got a fantastic team of award-winning haircut taking care of your unique style for the genuine royal treatment, and the hardwood floorboards and concrete shower heads give it a vintage vibe. There are a variety of services offered, from a basic cut and wash to a classic microfiber towel shave and cutting that will make you feel like a king.
Pickings and Parry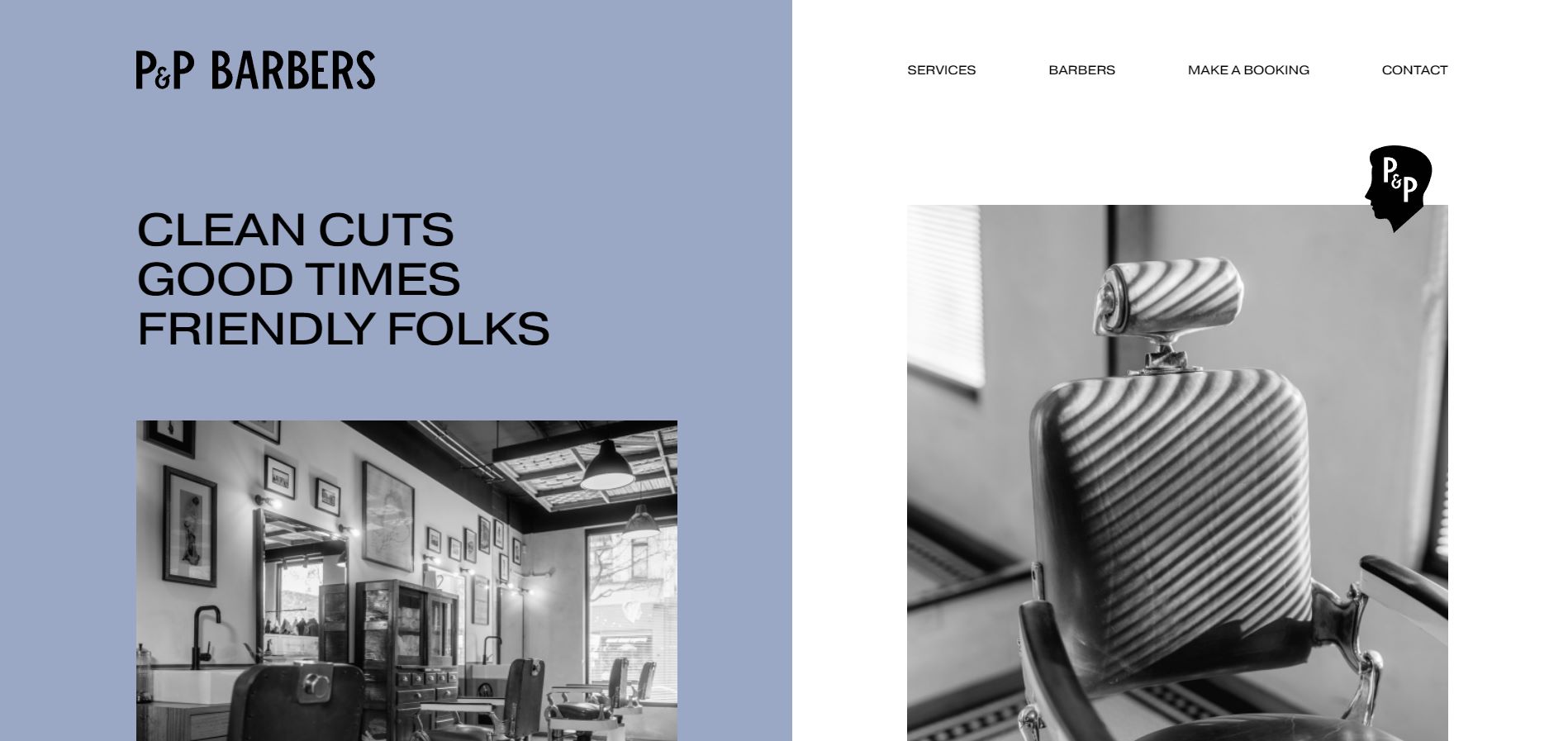 Some barbers are better than others. The latter group consists of individuals who, after years of practise, have achieved a mastery of a particular skill or art form. Pickings & Parry is where you need to go if only the best hairstylist in Melbourne will do. The men's clothing store is home to a high-quality barbershop staffed by experts. Enjoy complimentary whisky as you join in a custom as timeless and elegant as the prevailing aesthetic.
Pickings & Parry may look like any other establishment from the outside, but inside you'll find a four-chair barbershop that always delivers a great haircut. A complementary drink awaits customers as they enter this shop that seems like it belongs in Peaky Blinders, where they will receive excellent service at reasonable prices.
After you get your hair cut or shave, you may browse the vintage store stocked with today's most popular men's brands.
A skilled barber and a reputable dealer in high-quality goods. Pickings and Parry has become a Gertrude Street staple throughout the years thanks to its popularity as both a barbershop and a clothes store.
Electric Brain Barbershop
The fact that there is constantly a line outside Electric Brain is proof that it is as bit as awesome as its name suggests. Visit this trendy cash-only hangout to mingle with people who have amazing haircuts and colourful tattoos. We hope that this Melbourne barber shop identify you as being in need of a haircut and make the necessary adjustments to your hair. Here, uniqueness and creativity flourish.
Located on Lygon Street, this Brunswick East barbershop is well-known for its trendy clientele and exciting atmosphere. It was founded in 2012, making it a relative newcomer to the market; it is based on the principles of originality and innovation, and is supported by good, old-fashioned grooming. If you're a man who likes to try new things with his wardrobe, here is the place to go.
Beef's Barbers
The area on both sides of the river has embraced Beef's Barbers as a popular destination. The societal norm of offering a wine upon admission rings true here, as it does at many barbershops. The group is making their way around the sides of a somewhat brief back. Among Melbourne's greatest barbers is named Beef, a French mastiff, and you just could run into the dog himself.
Yours Truly
Yours Honestly in Footscray is the place to go if you want a cheap haircut that doesn't skimp on quality. Buzz cuts, nice hot shaves, and trims are all available, but the atmosphere at this multi-chair barbershop is what will have you booking another appointment in a matter of weeks, even if the haircut itself isn't particularly convincing.
Rokk Man Barbers
We are a new, trendy barbershop in the middle of the CBD and Toorak in the Melbourne neighbourhood of Melbourne. The salons provide hot towel shaves, beard trims, and high-end men's haircuts such skin fades and clippers cuts. They've made it easy for men to hang out and have some drinks from their extensive beer, liquor, and wine menu. Men who are short on time might take advantage of the 30-minute slots that are available.
All the King's Men
In spite of its age, All the King's Men recently marked nine years in the industry. The barbershop has earned its reputation as a "gentlemen's hairdresser" by restoring barbering as an art form. All the King's Men is the only barbershop in town that can pull off a classic haircut and shave without resorting to stuffiness by mixing modern techniques with a respect to tradition.
At its North Melbourne location on Queensberry Street, All the King's Men is a short distance from the Melbourne Central Business District. Just drop by whenever you have a moment of free time. It was not essential to schedule an appointment.
When it comes to quality and friendliness, All the King's Men has no equal. They ensure that the music plays, the chatter continues, and the scissors remain sharp. The prices are reasonable, and walk-ins are welcome.
Melbourne city quality trims, and All The King's Men is no exception; it's a hidden treasure of a place. This barbershop is well regarded as one of the best in the central business district, and it also boasts a fantastic record collection that is changed out on a daily basis.
One of the top barbershops in Melbourne, All The King's Men stands out despite its always-busy staff thanks to its prompt service, engaging banter, and reasonable rates.
Brother Wolf Barber Prahran
Brother Wolf is dedicated to continuing the tradition of Melbourne's finest barbershops of the past. That implies respecting the space as though it were a high-end social club, where people of all sexes may feel comfortable mingling and discussing issues of the day over a drink or two and a phenomenal haircut.
You may end up spending time in this barbershop because of how friendly everyone is. Hot towel shaves are one of the classic extras that may elevate your spa visit to the next level.
You'll get the classic barbershop atmosphere you've been searching for at this establishment, along with top-notch service. Step inside and you'll be reminded of the good old days, when the barbershop doubled as the neighbourhood hangout. Come on down to this neighbourhood gentlemen's hub for a beer, a whisky, and some friendly banter as you relax and get cleaned up.
Follicles
These days, visiting a Melbourne When you just want a simple haircut in the Aussie tradition, a trip to the barbershop can feel like a hassle. That translates to a complimentary beer, a minimal rate, a speedy transaction, and a kind but brief exchange of pleasantries. If you're looking for something straightforward and effective, then Dr. Follicles are what the doctors ordered.
Men+Co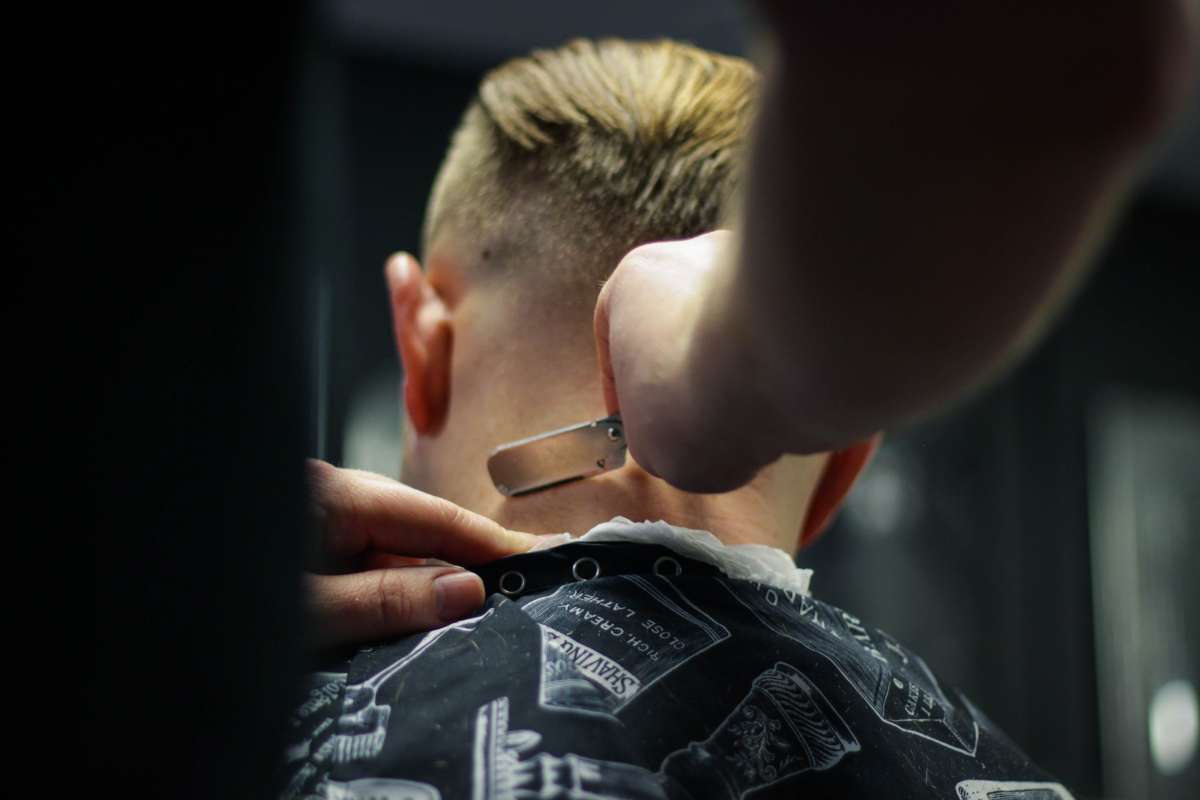 At Men+Co, located in the Central Business District, you'll find a crew of skilled barbers that are committed to providing excellent service. Contrary to appearances, Men+Co provides a full range of services, from the basic shave to the most elaborate haircut and even the most excruciating ear, eyebrow, and nose wax. Those who prefer to reward themselves on a regular basis may appreciate the membership programme, which offers benefits such as special pricing, freebies, and gift certificates.
Fleet St Barbers
Our favourite of the four Fleet St Hair dressers in Melbourne is the 2017 addition in Northcote, which is located a short distance from where it all began in St. Kilda. It's in a convenient area, and customers may enjoy lively conversation while getting their hair cut. It's a walk-in establishment, however the costs are far less than those of competitors.
Drunken Barber
Although the name of the Drunken Barber may throw you off, you need not be concerned about the quality of service you will receive. Word-of-mouth has helped Drunken Barber gain popularity among the trendy locals of Fitzroy. Prophecy Hair's bright and inviting mezzanine is where they do services such as haircuts, fades, beard trims, and wet shaves. To pass the time while waiting, drink a beer and speak with the helpful staff.
The Drunken Barber has to be one of the most stereotypically Australian names ever. Don't be anxious; everything is in good hands. In reality, at Drunken Barber, getting a haircut has never been simpler. You need not make a scheduled visit. It's easy to get a fantastic new cut and a refreshing beer by just heading upstairs. They can also fix your facial hair if it's acting up. At the Drunken Barber, we like to keep things simple, easy, and sudsy.
The Melbourne Barber Shop
First opened in 1994, The Melbourne Barber Shop is a long-established barbershop with a car motif. Many regulars have been coming for years, and newcomers are always made to feel welcome.
Take in the auto memorabilia on the windows as you get a great new cut and styling tips from the friendly experts working behind the counter.
Melbourne Barber Shop has a long and storied past, having been opened in 1994 and still running strong in the year 2021. Here, the passion for cars and the pursuit of barbering excellence meet, and the seasoned and committed take centre stage.
A young barber in Melbourne, Australia, found a way to merge his two loves—cars and cutting hair—in 1994. Now, more than two decades later, the automotive-themed
Melbourne CBD Barber Shop remains as smooth as a well-maintained vintage vehicle. Visit us for a reasonable haircut that honours both barbering's rich history and today's trends. The welcoming atmosphere is a result of the residents' lack of pretension and their hobbyist approach to decorating.
Captains Of Industry
In addition to being a barbershop, Captains of Industry also offers a wide variety of other services. You can get a nice haircut or shave here, but you can also get breakfast or lunch, shop for custom-made leather goods like belts and wallets, and browse for contemporary and exquisite jewellery.
Discreetly stashed away spot in the heart of Melbourne, The atmosphere at Captains of Industry is unique and endearingly quaint. The moment you walk through the door, you'll feel like you've stumbled upon a secret society and beg to be accepted as a permanent member.Among the greatest barbershops in Melbourne, Captains of Industry is expertly run by well-known barber Sam Fordyce. In Sommerset Place, males have been congregating to improve their appearance since 2005.
Sam's method is straightforward: superior expertise, panache, and service, delivered by a seasoned expert and genuine leader in his field. However, if you're in the want for a change, the shop also serves as a bespoke shoes and leatherworker, and the restaurant serves up some tasty, sanitary fare for those who stick around for lunch.
Sam Fordyce, a well-known barber in Melbourne's central business district, operates the clippers and razors for Captains of Industry in an effort to purify himself. His goal is straightforward: to establish an atmosphere devoid of gimmicks and distractions and a place where individual flair and established knowledge can flourish. The end result is a haircut that is remarkably easy to understand but nonetheless exceptional in quality.
Little Rebel Collective
Little Rebel Collective is just the perfect spot to stand out from the crowd and be yourself. The staff here is well-versed in helping clients find the perfect appearance to reflect their individuality, and they will inspire you to give it a shot.
Here we have the stylist / barber that can give you a great cut or shave and make you look absolutely fantastic. She has been cutting hair for almost ten years, making her an expert barber.
The Little Rebel Collective in Fitzroy is an ongoing ode to form following function. You may expect these Melbourne barbers to either accommodate your out-of-the-box requests or free you from your conventional ideas about how your hair should be styled and coloured.
Here at last, two people who have always been inseparable—those with a flair for design and those with an imaginative spirit—are united in marriage. Put your trust in this outstanding group to bring forth your inner rebel.
Conclusion
In recent years, Melbourne has seen an explosion of a new type of barbershop. These barbershops provide a comprehensive range of services, from buzz cuts to hot shaves. Among the best barbershops are The Bearded Man, Renard's, and Industry. Established in 1996, Fabian Sfameni's barbershop is run by Sfameni's father and grandfather. Several Tigers players regularly visit the Swan Street salon, which was conceived by a famous hairstylist, to have their trademark mohawks shaped.
With the tagline "Where men can be men," the Barbers of Brunswick is less of a barbershop and more of a bar. When only the greatest Melbourne hairstylist will do, make your way to Pickings & Parry. It's as if Peaky Blinders was made for the show Electric Brain. When you're in need of a low-cost but high-quality haircut in Footscray, visit Yours Truly. Only at All the King's Men can you get a traditional haircut and shave without feeling like you're in a stuffy old barbershop.
Despite its constant bustle, All The King's Men remains one of Melbourne's finest barbershops. A hot towel shave is a popular extra that could take your spa experience to the next level. At Dr. Follicles, you can get anything from a simple trim to a full-on hair transplant. The Northcote neighbourhood of Melbourne welcomed the Fleet St. Hair dressers in 2017. Upstairs, you can receive a great new haircut and a cold beer with no trouble at all.
The Melbourne Barber Shop is a classic car-themed barbershop that has been serving its loyal clientele for decades. Barber Sam Fordyce runs a tight ship at his shop, Captains of Industry. The shop's café provides healthy, delicious food, while the leatherworker makes custom shoes. The Little Rebel Collective is a great place to be yourself without fear of judgement.
Content Summary
A new generation of barbershops in Melbourne are restoring men's interest in the grooming experience, harking back to the heydey of the barbershop.

If you're in the Carlton area and in need of a trim, Renard's Barber Shop is among the best barbershops north of the river.

The shop's name comes from Fabian's third location in Port Melbourne; it's an homage to his uncle Rocco, a barber in New Jersey who spent more than fifty years at the same location.

Established in 1996, Fabian Sfameni's barbershop is run by Sfameni's father and grandfather.

But his Uncle Rocco's in Port Melbourne is where the crowds are these days.

The King's Domain Barbershops in Melbourne (there are currently five of them) and Sydney (there is currently one) are swiftly rising to the top of the barbering industry in Australia.

With the tagline "Where men can be men," the Barbers of Brunswick is less of a barbershop and more of a bar.

When only the greatest Melbourne hairstylist will do, make your way to Pickings & Parry.

Pickings and Parry, a barbershop and clothing store, has been a Gertrude Street mainstay for decades.

In other words, every one of the king's men

Despite its age, All the King's Men has just celebrated 9 years in the business.

Only at All the King's Men can you get a classic haircut and shave without feeling stuffy; they do this by combining modern barbering techniques with an appreciation for tradition.

All the King's Men is unrivalled when it comes to professionalism and warmth.

The friendly workers at All The King's Men, a popular Melbourne barbershop, manage to keep up with the constant flow of customers by providing excellent service in a short amount of time at competitive prices.

We at Brother Wolf are committed to carrying on the legacy of Melbourne's best barbershops of yesteryear.

From the four Fleet St. Hair dressers in Melbourne, the 2017 addition in Northcote is our top pick. Northcote is not far from the original Fleet St. Hair dressers in St. Kilda.

Getting a haircut has never been easier than it is at Drunken Barber.

This is the Barber Shop in Melbourne, Australia

The Melbourne Barber Shop is a classic automobile-themed barbershop that has been around since 1994.

Discreetly tucked away site in the heart of Melbourne, The ambience of Captains of Industry is unique and endearingly quaint.

Known as one of Melbourne's best barbershops, Captains of Industry is led by the esteemed barber Sam Fordyce.

In an effort to cleanse himself, well-known barber Sam Fordyce in Melbourne's CBD operates the clippers and razors for Captains of Industry.

The Little Rebel Collective is a great place to be yourself without fear of judgement.