Add a header to begin generating the table of contents
Those who come to Australia often stop at Melbourne as their first stop.
In this piece, we will go over some of the fundamentals that will help you get ready for your trip and assure you have all the information you need before departing.
Melbourne, being Australia's cultural and sporting hub, has a lot to offer tourists from across world.
Melbourne has something new to discover on every corner, from the rooftop bars and trendy stores that complement the city's wealth of historical sites to create a unique urban atmosphere.
The Royal Show Building is one of the world's oldest surviving exhibition pavilions, and a great place to see Melbourne's Victorian past.
Or put yourself in the shoes of early american settlers who were sent to the haunting but interesting Melbourne Gaol to serve time for their misdeeds.
Visit the Scienceworks to re-enter the 21st century with its many hands-on exhibitions that bring together Melbourne's history, culture, and cutting-edge technology. Alternatively, visit one of the city's many excellent museums or galleries.
Melbourne will not let you down if you are interested in food.
There is a wide variety of restaurants, cafes, casinos, and pubs serving anything from classic Australian dishes to cutting-edge new creations.
Beer is constantly available, but so are few of Australia's best wines, many of which come from the state of Victoria's wineries and breweries.
Despite the fact that Melbourne is not as ancient as other of the intellectual metropolises as in rest of the world, it has been rated the most desirable place to live worldwide, making it a staple on the bucket lists of many tourists. Although experiencing a place by your own eyes is the best way to become familiar with it, a little planning may go a long way.
As Australia's sporting and cultural capital, Melbourne has plenty to offer visitors from all over the world. Melbourne has something new to discover on every corner, from the rooftop bars and designer boutiques that give the city a cosmopolitan feel to its plentiful array of historical buildings and landmarks.
Never get off the bus without thanking the bus driver. 

Never think you don't need to swim between the flags at the beach.

Don't head outside without sunscreen.

Don't talk loudly on a quiet carriage during the peak-hour commute. 

Never drive fast or drunk.
Never turn up to a BBQ empty-handed.

Learn the local language.

Summer is different right across Australia.

Wear lots of sunblocks.

Australia is huge.

You will not see wildlife everywhere, nor is everything deadly.

Smoking isn't cool.

Be prepared to go offline.
Melbourne is the capital of a state called Victoria. 

There are two main modes of public transport. 

It's the unofficial sporting capital of Australia. 

Devote some time to 'Fed Square' 

It's home to some beautiful parks.
In 1836 the first administrator of the Port Phillip District arrived, and in 1837 you gave the new settlement its present name honouring the British prime minister, William Lamb, 2nd Viscount Melbourne (of Kilmore).
A Brief History Of Melbourne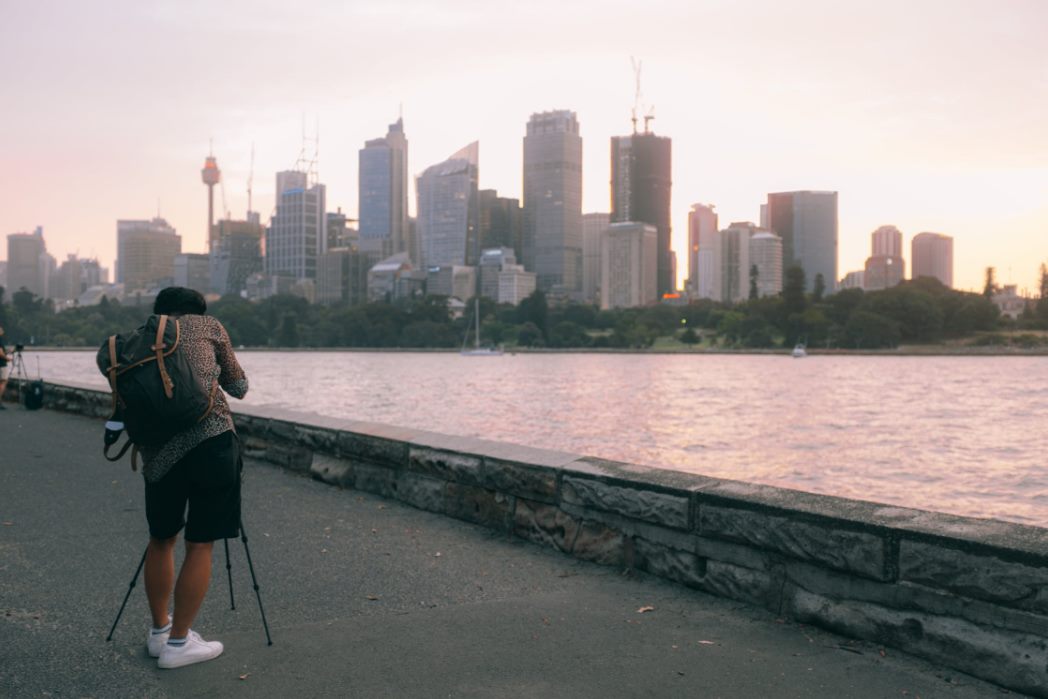 Melbourne was first founded established in 1835 along the Yarra River, Melbourne remained a rural community despite seeing rapid expansion until 1850.
After the Gold Rush of 1851, Melbourne went from being a modest farming community to a significant economic hub for all of Australia.
Many prospectors moved to the Victoria state of Australia in search of riches. Over $100,000,000 in gold was mined from the area in the 1850s, and they brought a regular stream of housing, water, and mining supplies with them. With Victoria being a prosperous colony, the new arrivals' financial situations improved.
The International Exhibition of 1880 placed Melbourne established as Australia's most sophisticated metropolis and a major hub for the export of wool, wheat, and some other agricultural products.
The city declined during the Great Depression, but it recovered in the middle and late 20th century to become the centre of many of the country's greatest corporations.
Melbourne, a city with agricultural origins, has developed into a multicultural hub with some of Australia's highest living standards.
Getting Around Melbourne
Buses:
To travel on the Melbourne To ride the transit system, you'll need to buy a myki card.
It will cost you $6 for an adult and $3 for a child, and the balance on these must remain positive for you to board the ship.
Over 800 locations in the city accept myki card top-ups.
Another option is to buy a myki Explorer pack, which includes a preloaded myki card in addition to tourist guides and discounts.
Myki cards are transferrable, so you can give yours to a good cause when you leave.
Weekends see extended service hours for the city's trains, trams, and buses, while weekdays see service from 6 a.m. to 9 p.m.
By Tram:
Since their introduction in 1885, the city's trams are an instant landmark. Today, the network operates more than 490 trams across 24 routes, with 1,763 stops. It's a fantastic method for discovering the city's hidden gems. On a daily basis, trams operate from 8:45 a.m. to about 4:00 p.m.
By Taxi:
Taxis and Ubers are also plentiful on the streets of Melbourne, in addition to being able to hail a cab, take one from a taxi stand, or schedule a ride in advance, there are other ways to get around town.
Melbourne taxis display lights on top of the cab top, and are often painted one of three colours.
A driver's identity card must be visible at all times and they must wear a uniform while driving in the city.
By Train:
The outside suburbs can easily access Flinders Street Station by taking the metro train.
Despite its modest size, the City Loop, Melbourne's subway system, provides convenient and rapid service to five stations in the city's core business sector.
Southern Cross Station is the central hub for regional and nationwide transit systems in and out of Melbourne, thus it's a good starting point for trips to the suburbs or beyond.
Your myki card will work on trains that only travel within the metropolitan region; additional tickets will be required for trains that travel to the suburbs or further.
Things About Visiting Melbourne Nobody Tells You
G'day Mate Is a Common Greeting
The greeting "G'day mate" is not some mythological term you imagine was made up or went away over time; it really is real, and it sounds great.
It's not common practise to combine those two words together. Instead, a simple "G'day" is usually used as a greeting.
Many Melburnians, in fact, use the word "buddy" so frequently that it is interchangeable with a comma or full halt in spoken statements.
No Danger of Being Harmed by Any of the Deadliest Animals on Earth.
While Mother Nature may claim the lives of a few unfortunate souls, you may rest assured that you will not be among them if you remain in the city.
You might spot a snake if you venture into the woods, but taking the necessary safety measures will help you from being bitten.
Sharks are a good analogy, too. Those who frequently venture into the ocean, like surfers, are the only ones likely to encounter these magnificent animals.
However, the proverb goes that a spider is never further than three feet away. It's hard to believe, considering how adept they are at camouflage and how much they supposedly adore duvets. Have a nice dream.
Things are always abbreviated in Melbourne
A lot of Australian signage are written in slang since the country's residents are so fond of abbreviations and nicknames.
You'll see a 'McDonalds' sign somewhere else in the globe, but in Melbourne, you'll see a 'Maccas' one.
The phrase "good on ya" becomes "on ya" when a word is left out of the sentence. They even shorten their country's official name—"Australia"—to "Straya" since it's too cumbersome to say.
They frequently use the letter 'o' as a final syllable.
Barbecue, cigarette, and football are all examples of words that have been abbreviated and then have had a y or I added to the end.
If not, a 'o' will be protruded to the front.
In Melbourne, they don't have afternoons; rather, they have "arvos," to be not confused with the "avo," which is a avocado. Similarly, bottle shops are called "bottle-os," while ambulances are called "ambos."
The same will happen to your name, so get used to hearing Jono or Chrissie instead of your given name.
You Have an Enemy in the Sun
They say that after five minutes in the sun, your face will transform into a tomato, and this is based on the fact that it is accurate.
Many people claim that the ozone hole makes the sunshine in Australia more intense than in any other country.
A higher risk if skin cancer results from increased UV harm to the skin; therefore, it is imperative that you always protect your skin with sunscreen.
It Also Doesn't Always Shine.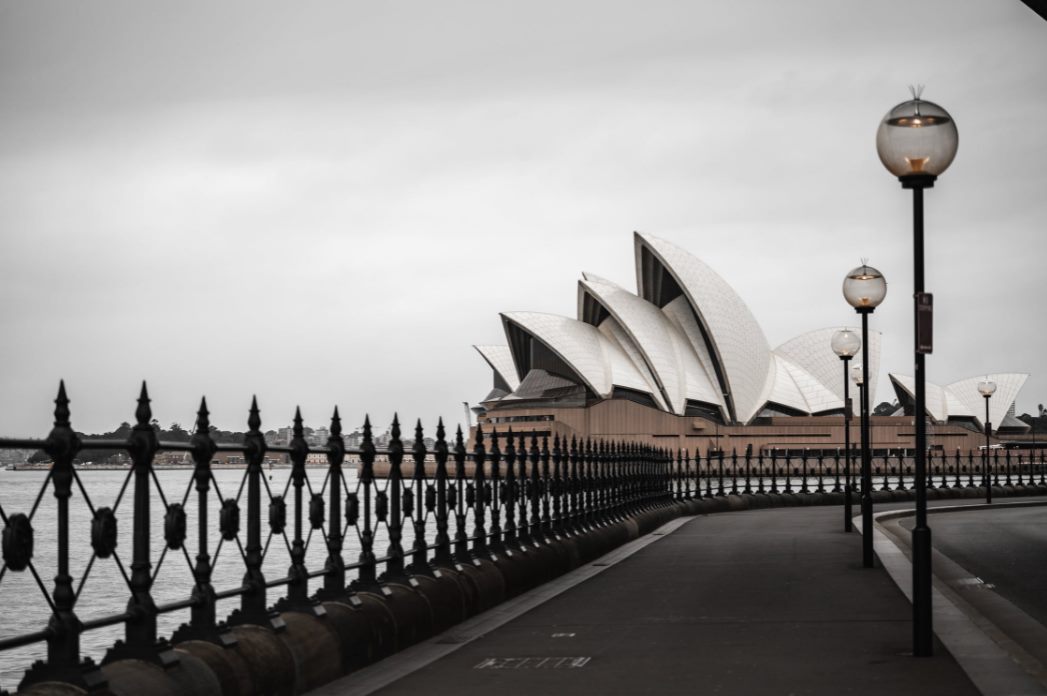 All summer long, Melbourne basks in brilliant sunshine, but the city also has a chilly winter.
Once you've acclimated to the climate, a night with a temperature of six degrees Celsius will have you wearing flannel pyjamas and socks that reach your knees even though that may seem balmy compared to your own winters.
Sometimes you'll be basking in the sun on the beach in Melbourne, then the next thing you know, you'll be wallowing in the sand as it pours down rain.
Holiday feasts are traditionally enjoyed in the fresh air
Yes, the traditional "Christmas" meal is eaten al fresco, with the turkey often having been personally hunted and roasted on the barbie.
An enormous percentage of Australians will spend their Christmas day at the shore, enjoying a picnic in the gardens, setting up camp in the woods, or unwinding in their own backyards.
They aren't all that impressed with kangaroos, to be honest
The people of Australia are bored despite the fact that the rest of the world is envious of their abundance of unique and exciting animals.
Since kangaroos are so common, they have zero interest in them. Sure, you will not see them dashing across the road in the heart, but go into the woods and you can't possibly keep track of all of them.
'Roo spotting' is a fun activity for tourists at first, but after awhile it's as boring as'spot the tree,' and no one needs to play that.
They are devoted coffee drinkers.
Making coffee is a competitive sport in Melbourne.
Most cafes won't hire you can never have a bad cup of joe made by someone who has not been to barista school or had some training.
A version of coffee thought to have been invented by them.
The 'piccolo' coffee, a shorter alternative to traditional lengthy coffees, is said to have been created by baristas in Sydney. It's related to the macchiato and tastes like a light latte.
For Melburnians, "down the road" and "it's close" have distinct meanings
When someone in England says, "it's down the road," you know it's a reasonable distance away—no more than 30 minutes on foot. In Melbourne, this could entail a trip of three suburbs on the train, sixteen stops on the metro, or an hour in the car, none of which is convenient for walking.
Anytime you take a day trip In England, if you wish to visit the beach or go hiking, "near" means at least a two-hour drive away.
It is conveniently located, whether you want to visit a nearby waterfall after a four-hour trip or fly to Melbourne's Gold Coast.
Get a Myki at the Ticket Counter
Bringing up the weather or the Myki system are surefire ways to start a conversation with a Melburnian.
Myki cards are $6 each, despite the fact that the contactless consider purchasing for Melbourne's transport network cost $500 billion and has been plagued by issues.
They are sold in automated kiosks and select shops (including 7-Eleven and Tattersall's stores) but not on the trams or buses.
You can opt to load your Myki with either "Myki money"or a "Myki pass," which allows you to make unlimited rides for a certain number of days for a predetermined price.
Tap your Myki against the reader to "touch on" before boarding a train, tram, or bus. When you reach your destination, press it again to "touch off" and leave the system.
Trams in Melbourne's central business district are the only exception; riders should pay close attention to announcements to determine whether or not they are in a free tram zone. It is not necessary to touch on or feel off if you are.
Place yourself on the left side of the road and proceed to the right
Relax on the left side of the machine and let the machinery do the work for you.
Those who are in a rush can dash up or down the escalator steps to the right, but we ask that they do it safely.
Also, when you decide to ride the stair at Parliament Station, make sure you know what you're getting into. It's a steep ascent if you choose to stroll and roll.
Go On A Walking Tour
If you are able, the best way to see Melbourne is walking, so get your shoes laced up.
The best way to get to know a city and its history, culture, and hidden jewels is on foot.
We've compiled a list of the top nine walking tours across Melbourne, but there are plenty of more to choose from, including the free I'm Guided Walking Tours led by guides wearing fluorescent green shirts.
You Can Eat Late, But You Need To Know Where
This title of "Late Night Champion" is one that our fine city gladly accepts and displays. It's not possible to party till the wee hours and then have a nice dinner anywhere else in the country.
Many Melbourne restaurants close their kitchens at 9 or 10 pm, but plenty keep going. 
Don't Forget Anything
Old and worn tropes include "four seasons in one day" and "you don't like the sun, wait an hour," but you get the idea. The climate in Melbourne can be unpredictable.
The winter months are typically dreary, but there are times when the sun shines brightly and the temperature is above freezing.
In the summer, you may land in the heart of a heatwave with temperatures reaching 40 degrees, or you could arrive to find temperatures hovering around 14 degrees and a chance of rain.
If you want to be comfortable so when winds of change blow, you should bring a raincoat, boots, and layers.
You Can Get A Drink Late At Night, But Not Everywhere
Melbourne does think of itself as a 24-hour city, The "four seasons in one day" cliche is as worn out as the "you may not like the air, wait an hour" cliche, but you get the idea. Melbourne has unpredictable weather.
In winter, you can expect freezing temperatures and wet weather, but there is always the chance of a beautiful, sunny day.
It is possible to land in the heat of a 40-degree hot or a cool 14 degrees with a probability of showers in the summer.
Pack a raincoat, sturdy shoes, and extra clothes in case the weather takes a turn for the worse.
You Can Eat Well, For Cheap
Delicious, reasonably priced food can be found all across Melbourne, making it a true culinary mecca.
And did you even know that our croissants are unparalleled?
You can also try Michelin-starred food in Melbourne a lot less than ten dollars. In the alternative, you can visit Chinatown and sample some of our amazing, low-priced, and hearty dumplings.
If it's fine dining you're after, Melbourne offers enough of that as well; furthermore, by clicking "Read More," you may learn how to feast like a king on the price of a can of tuna.
Get Off The Main Drag
Melbourne's famous Subdividing large estates often results in the creation of laneways, which is one of the city's luckiest mishaps.
Our backstreets and byways are now a vibrant playground thanks to the work of street artists, and they're perfect for Instagram.
You'll also find some of our best bars hidden where the regular tourist traffic doesn't go. Now is the time to get out and see the world while consulting our list of the top laneway bars.
Theatrical Expenses Need Not Be Exorbitant
Though smaller than New York's Broadway or London's West End, Melbourne's theatre scene is alive and well.
At any given time, the city might be home to anything from six to twelve different major productions.
Show tickets often cost more than $100, and there isn't any TKTS booth to score discounted seats at half price, like there is in London and New York.
Conclusion
Culturally and athletically, Melbourne is the heart of Australia's tourism industry. In addition to its ancient landmarks, the city also has hip bars and boutiques. Numerous eateries, cafes, casinos, and watering holes provide everything from traditional fare to innovative twists on old favourites. Living standards in Melbourne are among the best in Australia, and the city is a melting pot of cultures. You will need a myki card in order to use the public transportation system.
From 8:45 in the morning until around 4:00 in the afternoon, trams make their way to and from nearly 1,700 stops. There are many Melburnians who use the term "buddy" so frequently that it has essentially replaced the comma and full stop in their spoken language. Instead of "afternoons," Melburnians refer to this time of day as "arvos," not to be confused with the avo. Because of the ozone hole, the sun's rays hit Australia with greater intensity than anywhere else on Earth.
When the low is six degrees Celsius, you need to bundle up in flannel pyjamas and knee-high socks. Australia's inhabitants are bored despite the fact that the rest of the world covets the country for its wealth of exotic wildlife. It has proved expensive and problematic for Melbourne's public transportation system, Myki, which uses contactless payment. To "touch on" and get access to the train, tram, or bus, simply tap your Myki against the reader. In a free tram zone, you don't have to use your hands to touch on or feel off the tram.
The kitchens of many Melbourne eateries close at around 9 or 10 p.m. Although the winter months are often gloomy, there are exceptions when the sun shines brightly and the temperature rises above freezing. The weather in Melbourne can change quickly, so it's best to pack for a variety of conditions. The formation of laneways is one of the city's fortunate accidents, which occurs frequently when vast estates are subdivided. Thanks to street artists, our alleys and byways have been transformed into an exciting new public space.
Content Summary
Tourists from all over the world may enjoy a wide variety of activities in Melbourne, the cultural and sporting heart of Australia.

Melbourne is not as old as some of the major intellectual hubs in the globe, but it has been voted the best place to live in the world, so it is on the must-see list of many travellers.

Transportation in Melbourne Buses: Those that wish to ride the Melbourne You will need a myki card in order to use the public transportation system.

Instead, a casual "G'day" is the more common form of address.

Because Australians love their acronyms and pet names, a lot of their signage is written in slang.

In Melbourne, brewing coffee is a sport.

When trying to strike up a conversation with a Melbournian, it's best to bring up the weather or the Myki system.

While we only covered the nine best walking tours in Melbourne, there are many more to pick from, including the free I'm Guided Walking Tours conducted by guides in fluorescent green shirts.

The winds of change can be uncomfortable, so it's a good idea to pack a raincoat, boots, and extra clothing just in case.

The availability of alcoholic beverages after hours varies by location.

Even though the "four seasons in one day" cliche is as overused as "you may not like the air, wait an hour," you get the feeling that Melbourne considers itself a city that never sleeps.

The climate in Melbourne is notoriously fickle.

Food is relatively inexpensive and tastes great all across Melbourne, making it a true foodie heaven.

It's time to hit the road and tour the world while consulting our recommended laneway bar destinations.